Barely 2 months after a holiday in Kerala, we planned a trip to Rajasthan. We chose Udaipur as it's by far the prettiest city in Rajasthan. Indigo started daily flights to Udaipur and so it's well served. Udaipur is also good for day trips to Shreenathji, Kumbhalgarh, Chittorgarh and Ranakpur. Jodhpur is about 250 kms / 4hour drive from Udaipur and next closest destination in Rajasthan. Rajasthan is a large state and we kept Jaipur and Jaisalmer for another time as they're further away.
UDAIPUR
Accomodation
We made a conscious decision not to stay in a branded hotel not just due to costs. Udaipur is quite geared for travellers and therefore has many old 'havelis' which owners have converted into hotels. These small hotels provide a unique local experience as opposed to a bland branded hotel experience. One such haveli is now Hotel Mahendra Prakash. It is located on the city palace road and is approx 3-4 minute walk to the gates of the City Palace.
We had booked a superior room (INR 2900 per night). In a haveli, no 2 rooms are the same. We found the one allotted to us quite small and so upgraded to a Delux room (INR 3750 per night). Both are value deals!
Our deluxe room was large and had all the amenities you need and nothing more. A large comfy bed, writing table, flat screen TV, aircon and heater. It was like a home stay and we loved it.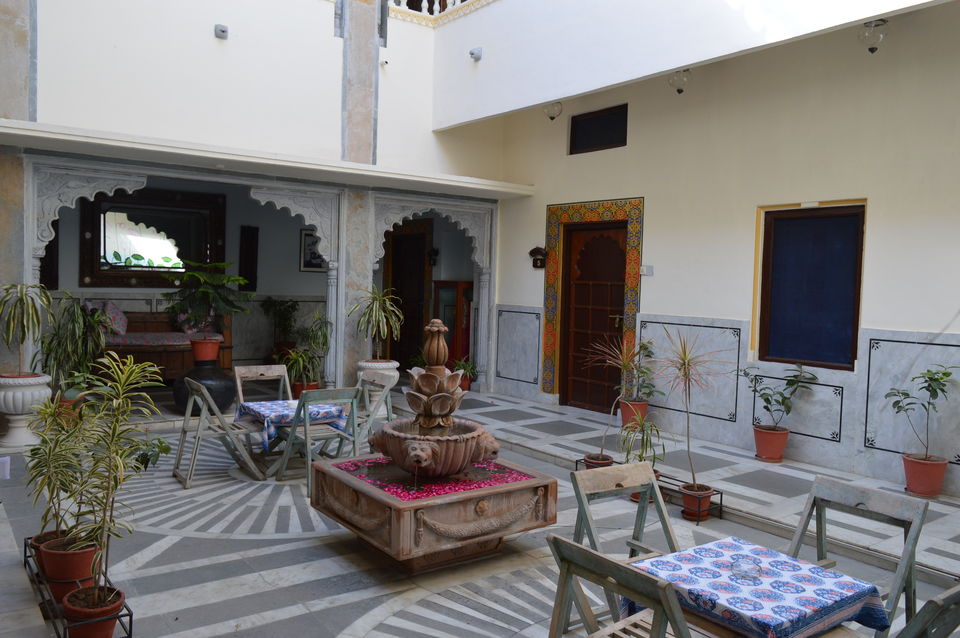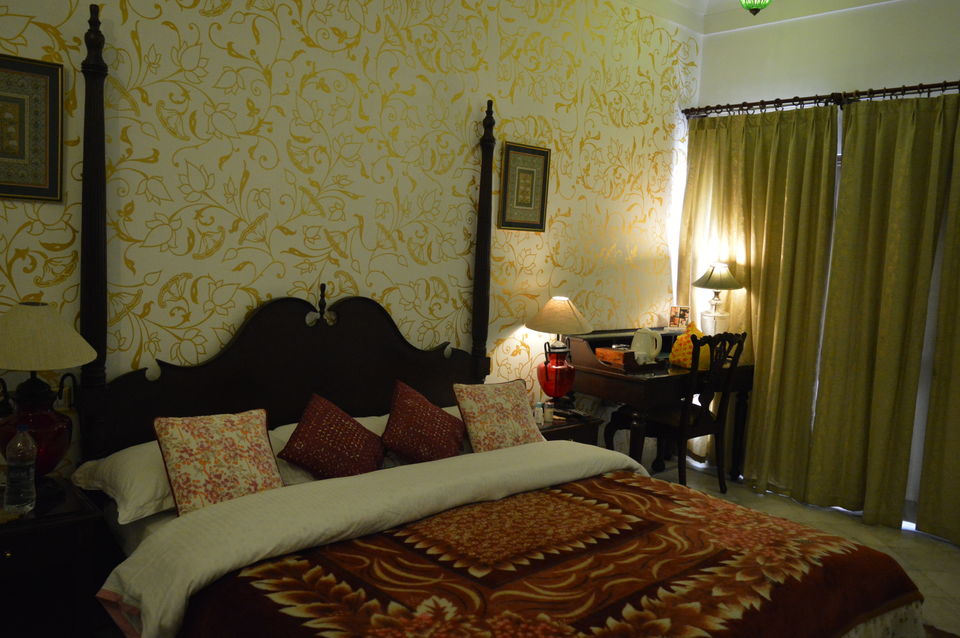 Local transportation
Auto rickshaws are available for local transportation. The autos are not metered and so the drivers tend to rip you off. For Indians at least, autos are not a novelty so best avoided.
Another option is to book a tourist vehicle to take you around. These guys charge you a lump sum for a day and take you to the attractions you want to visit. The charges are negotiable. I was told it would cost approx INR 900 for a day. This is way too much. Again, not recommended.
The last and the best option are Uber and Ola! There are plenty of Uber and Ola cabs in Udaipur and so make sure you have these apps on your mobile. You pay a small premium to fair auto rates but at least you won't get ripped off. There is also an app called Jugnoo which provides auto rickshaws on an app. In our 5 days, we almost always used Ola and saved a lot of money.
Food
For lunch, Indian travellers and adventurous foreigners should head to a restaurant that serves a Rajasthani thali. Some of the places we recommend are Natraj, Gordhan Thaal and Garden restaurant. All 3 serve thali at approx INR 200 per person and are good. The first 2 are near the railway station and the third is near the Vintage Car museum.
There are plenty of restaurants in the old city near Bagore ki Haveli (one of the attractions). Many cater to foreigners and serve continental food.
The City Palace also has a nice cafe where you can lunch when you visit it. Needless to say, it is expensive and targeted at foreigners.
Shopping
In Udaipur, you should buy artefacts, handicrafts, leather bags/products, bandhini sarees, mojris (old style Indian shoes; good for Indian weddings). For all of these, head to the area called Hathi Pole. All these will also be available at the City Palace but obviously they are overpriced there. Cabbies also tend to take you to Rajasthan Handloom shops. These shops are fine but at Hathi Pole, you can get them the cheapest. There are plenty of shops selling such products. Hathi Pole is in the old city and a crowded bazaar. I'm sure the souvenir shops at the City Palace and Rajasthan Handloom source their products from the merchants here.
Attractions
1. Bagore Ki Haveli
At this haveli in the old city cultural performances comprising folk and tribal dance and puppet shows take place. It takes place every evening at approx. 7pm and lasts for 1-2 hours.
2. City Palace
The best attraction! Reserve a couple of hours to enjoy this visit. The palace is very well maintained with plenty of information to help you understand what you are looking at. Audio guides and tourist guides are available but not necessary at all. The guides especially are interested in completing the tour quickly and moving on to the next group and tend to rush through. Instead go slow and on your own to soak in the feeling of being in a palace! There is a nice restaurant on site for lunch if you wish but it is a bit steep. A sound and light show takes place in the evening at the grounds. It tells the story the story of the palace and is outstanding, not to be missed.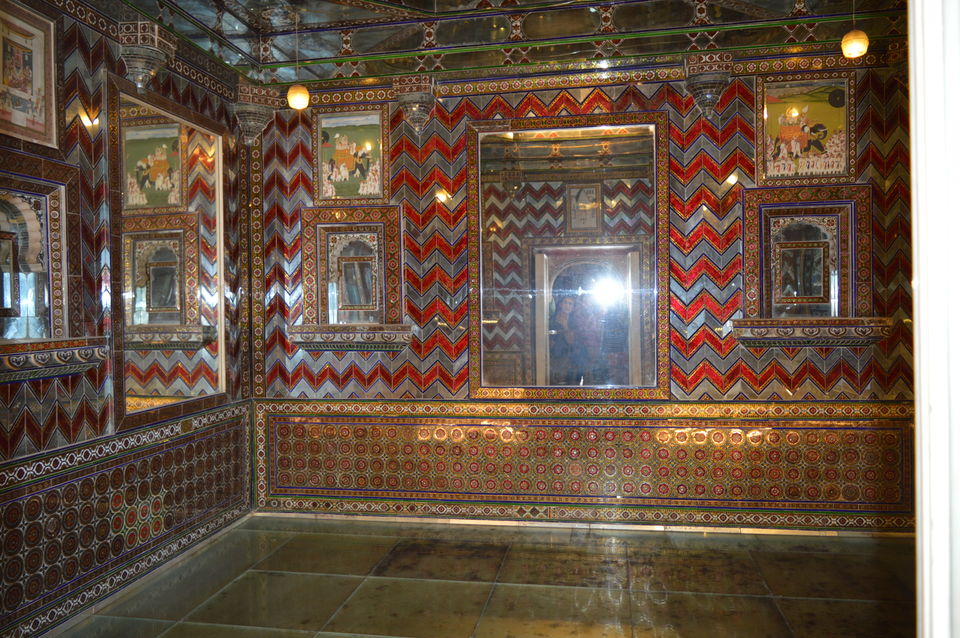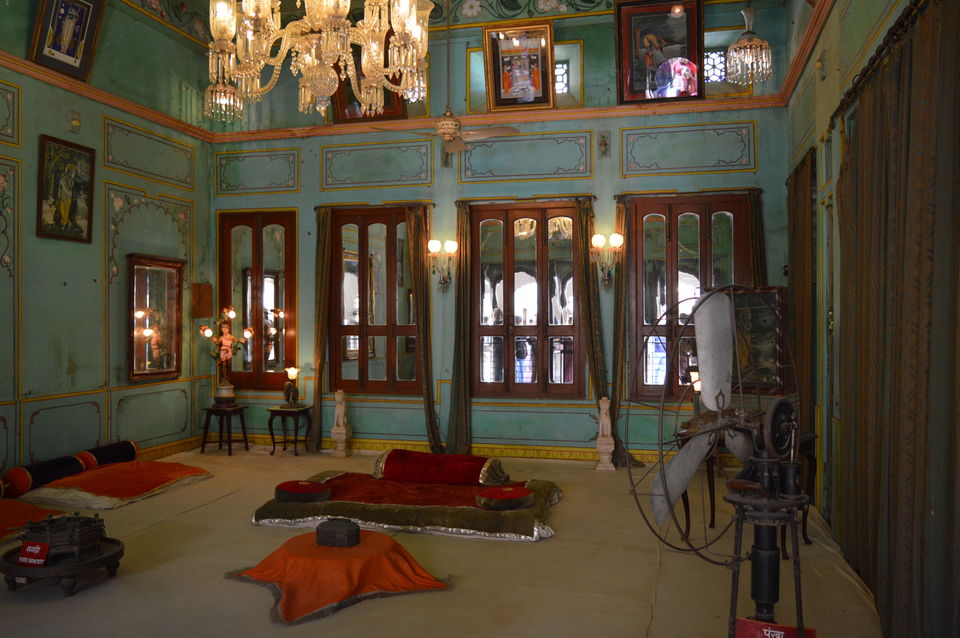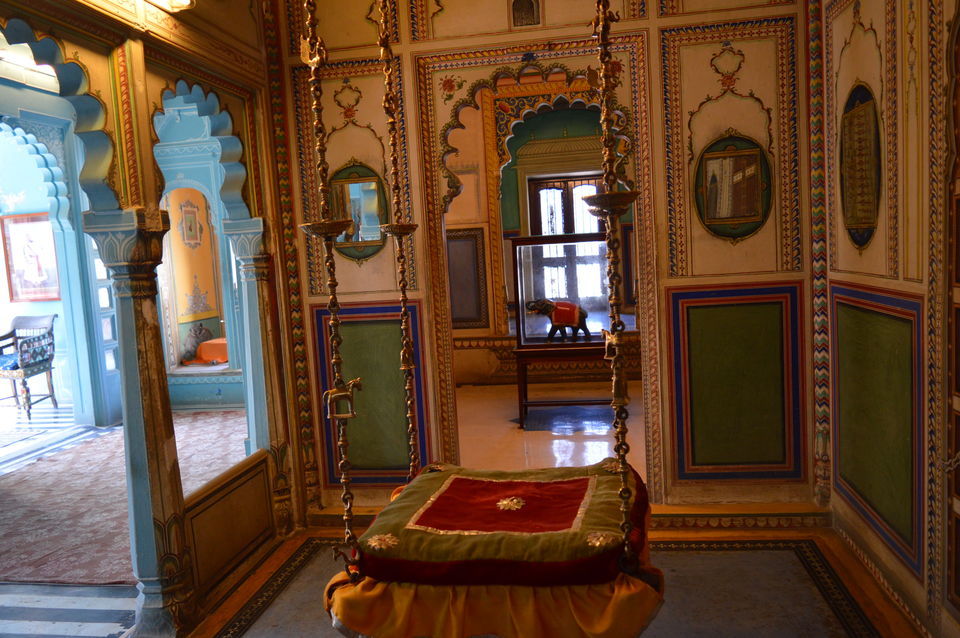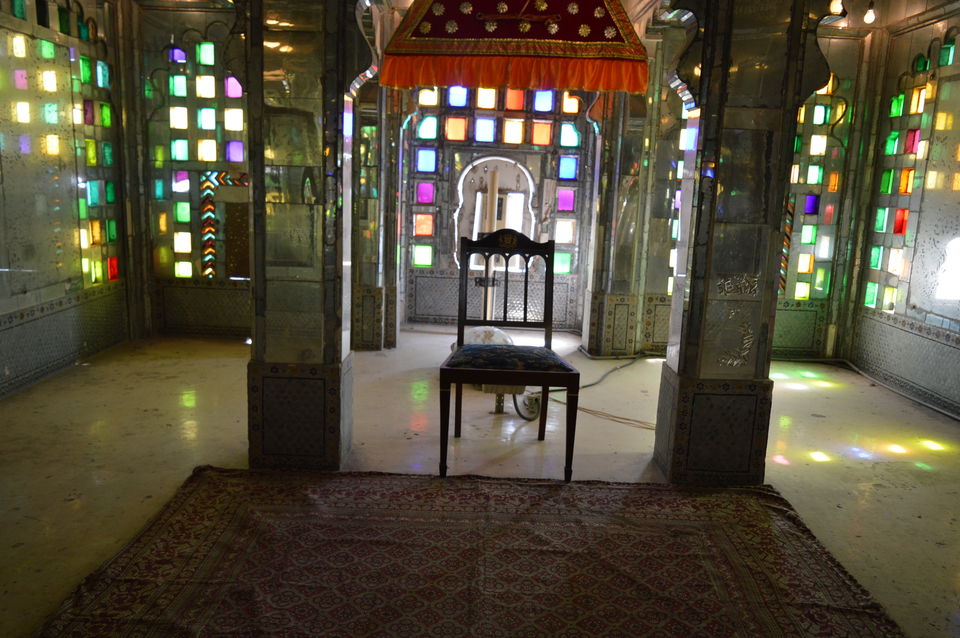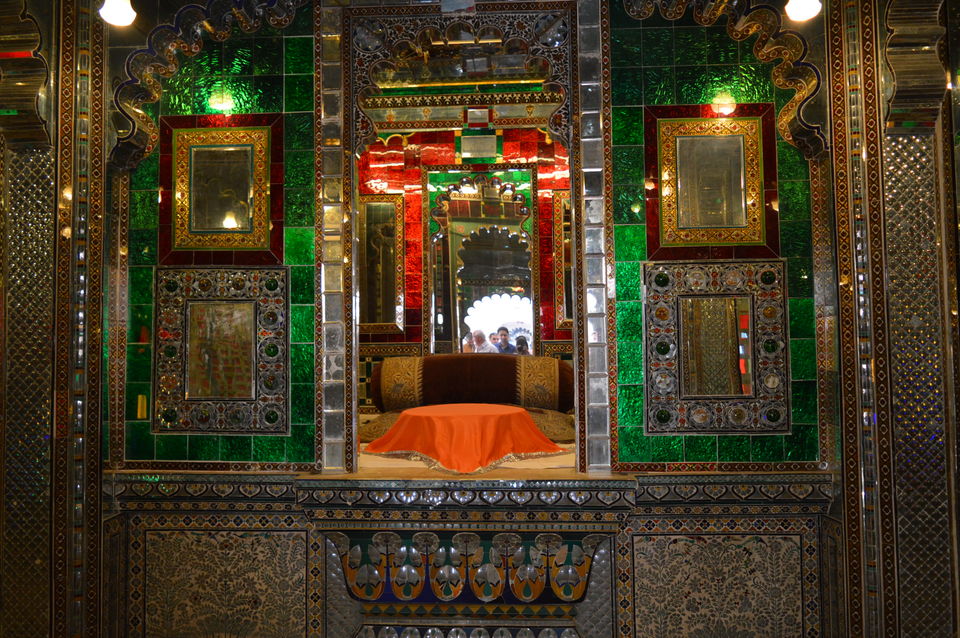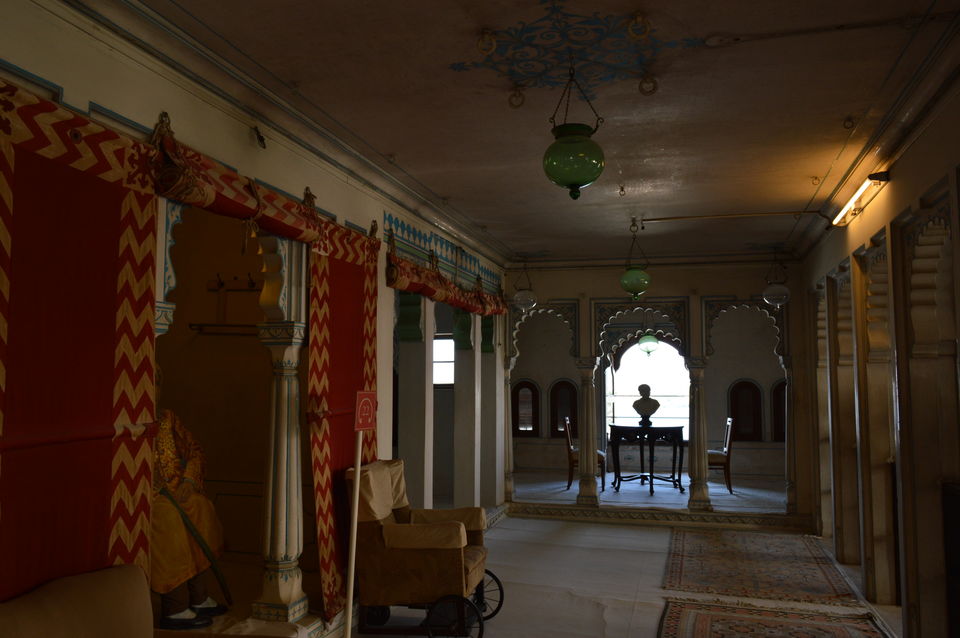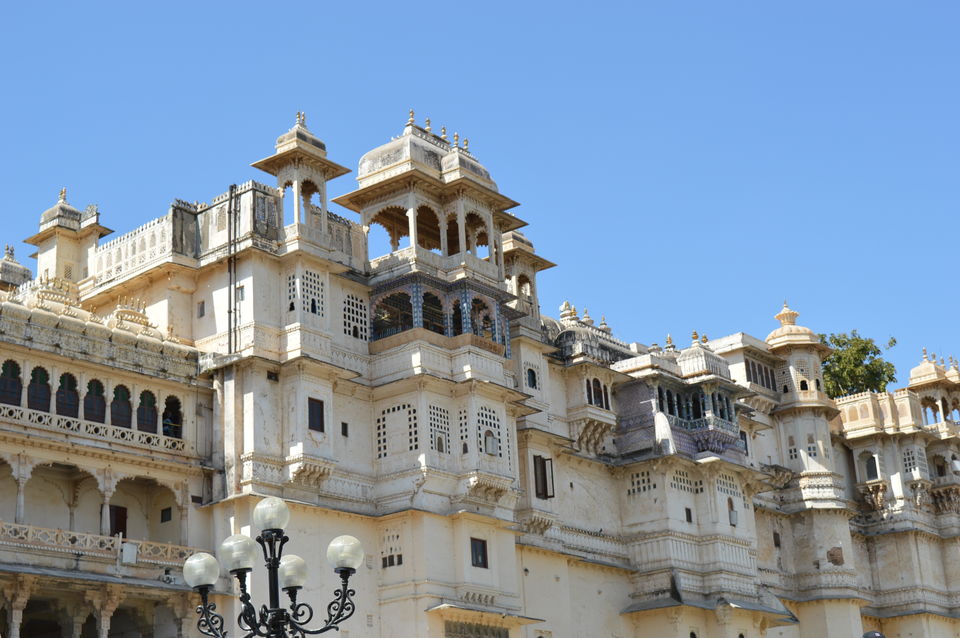 3. The Taj Lake Palace hotel
Although this is a luxury hotel and only for in-house guests, we managed to visit through friends and even got a guided tour. Needless to say, it is spectacular.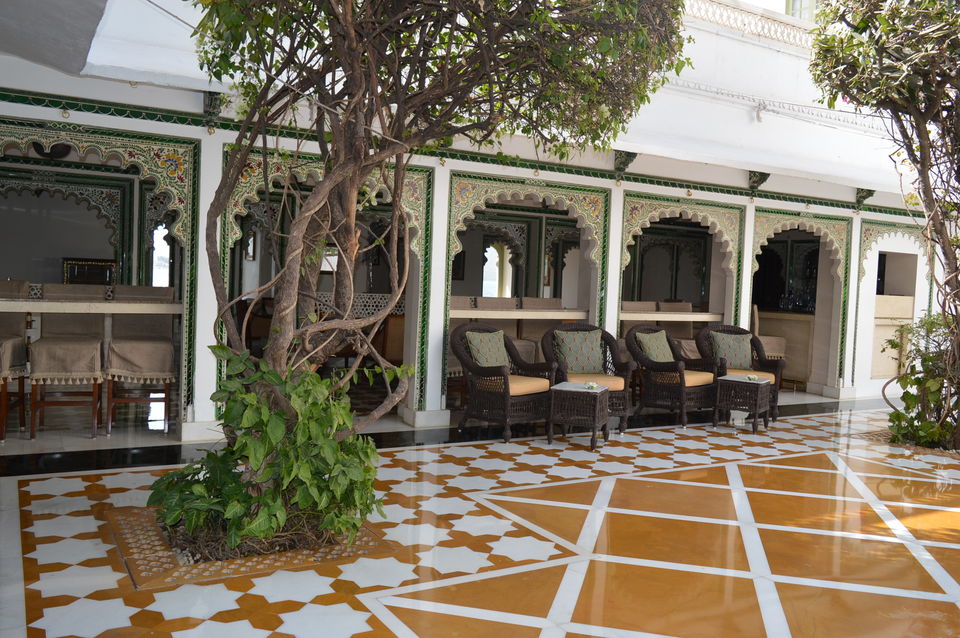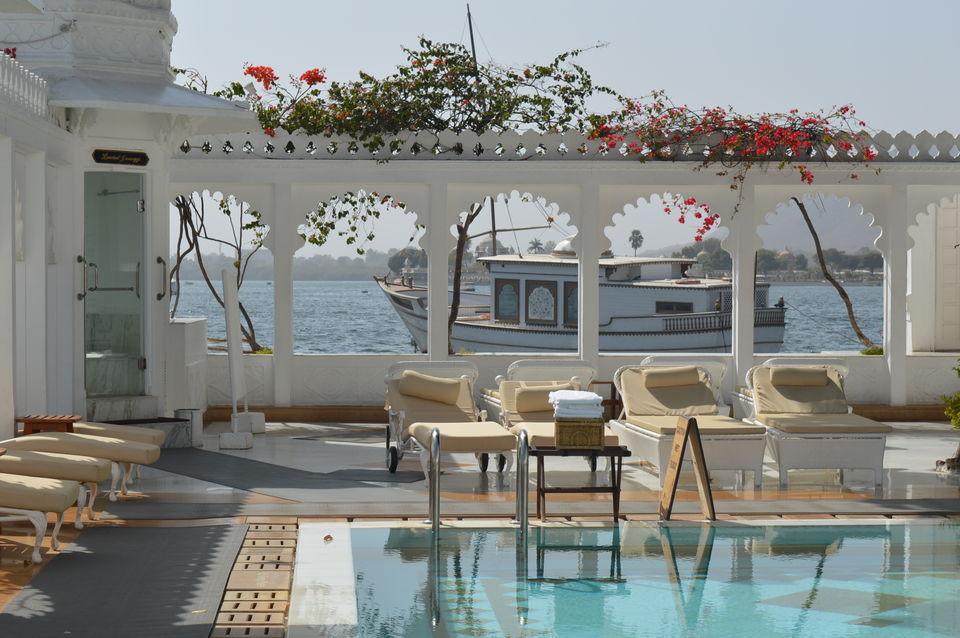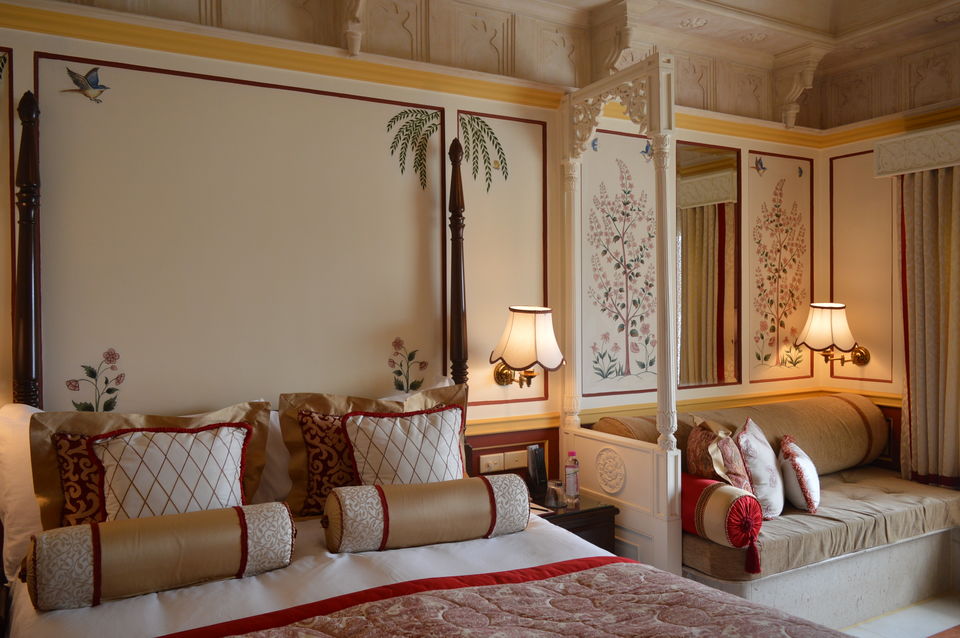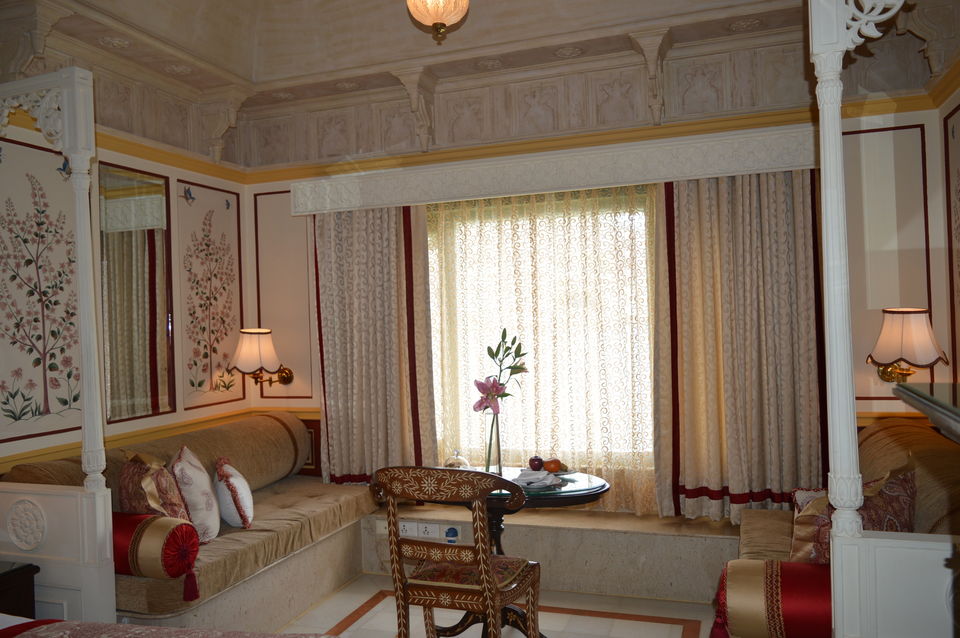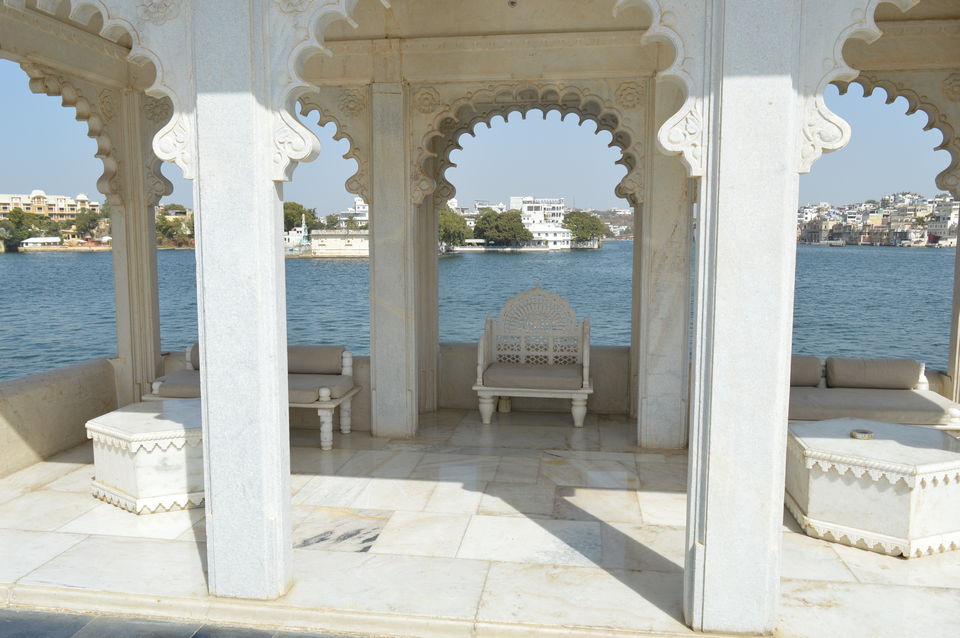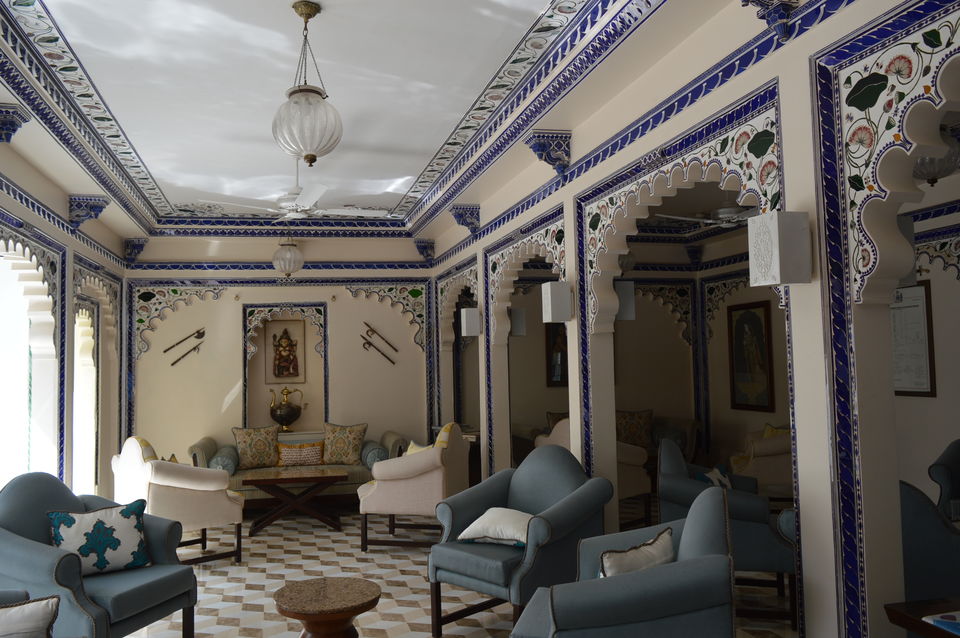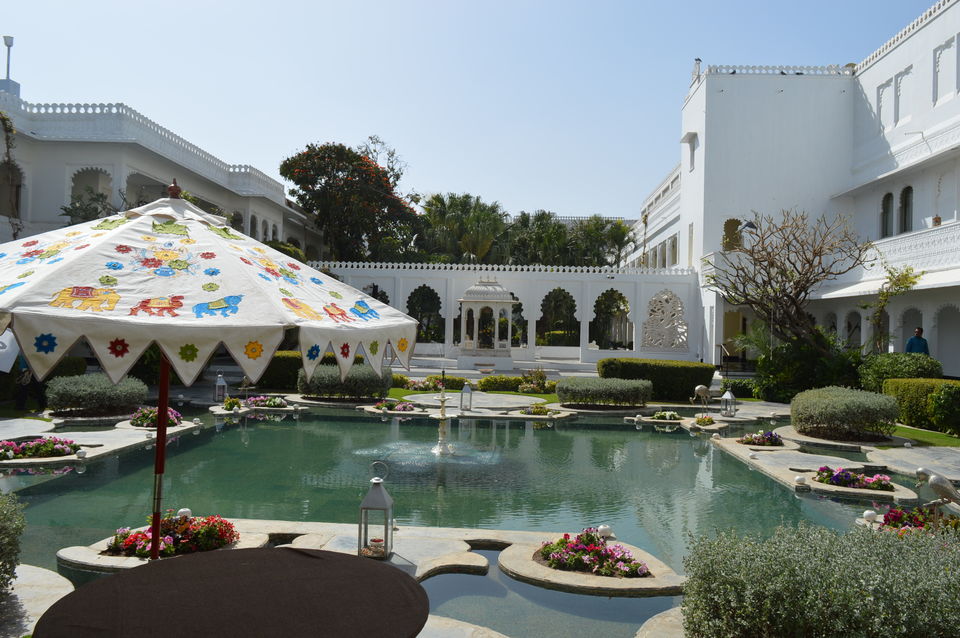 4. Ropeway
There is a ropeway leading to the top of a hill. There's not much here except the view from the top.
5. Vintage Car Museum
The royal family owns a fleet of vintage cars. Since we're not into cars, we decided to skip this.
This is also known as the Sajjangarh Palace. It is known as the Monsoon Palace as it was built on a hilltop to view the monsoon clouds. It offers panoramic views of the lakes, city and hills but the palace itself, unlike the City Palace, is decrepit and in ruins. A major disappointment.
Day trips from Udaipur
1. Kumbhalgarh Fort – approx. 2 hours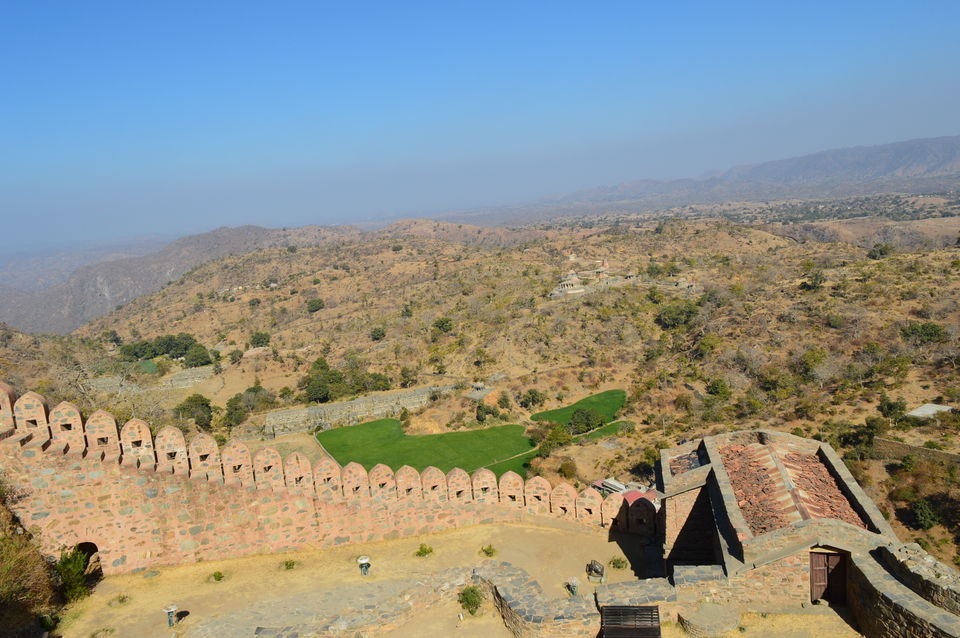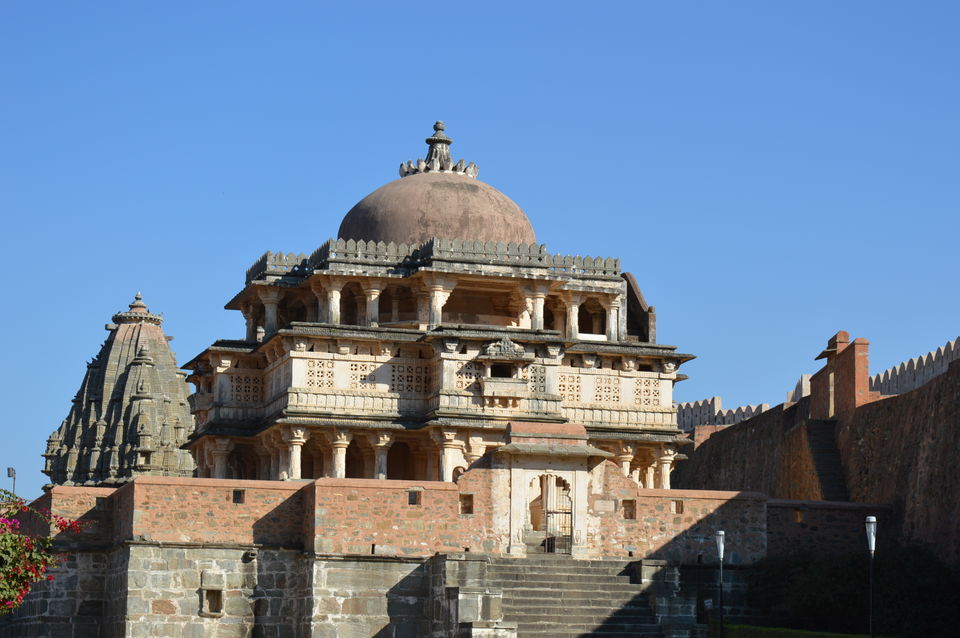 2. Chittorgarh Fort - approx. 2 hours
3. Jain temple at Ranakpur – approx. 2 hours (this is on route to Kumbhalgarh and can be done on the same day)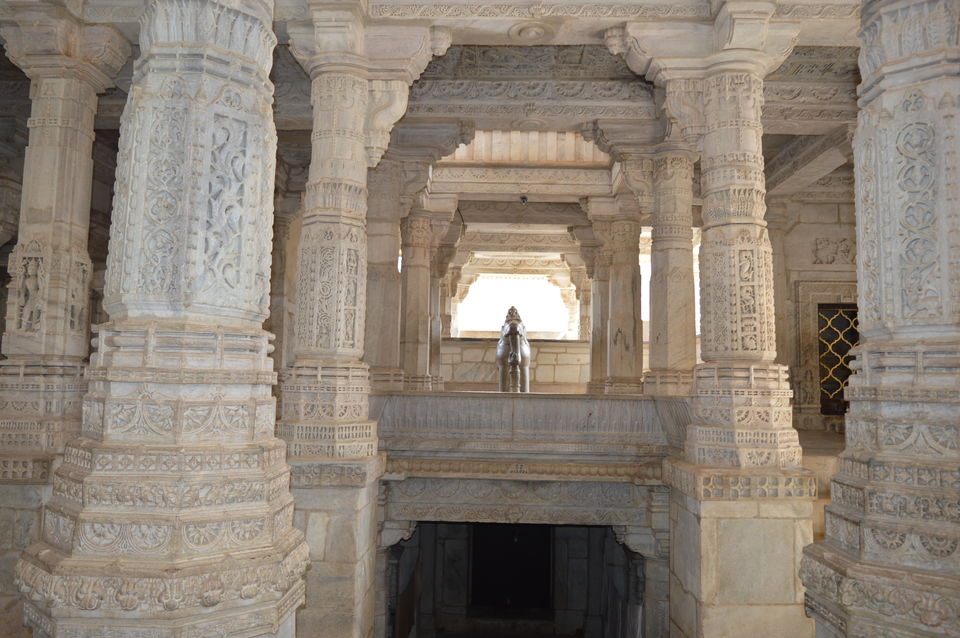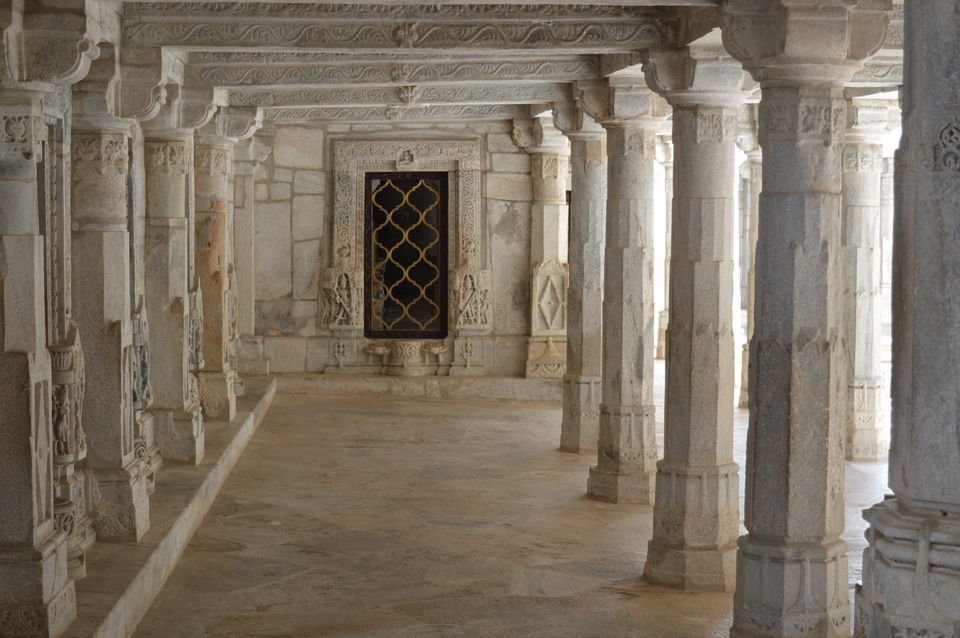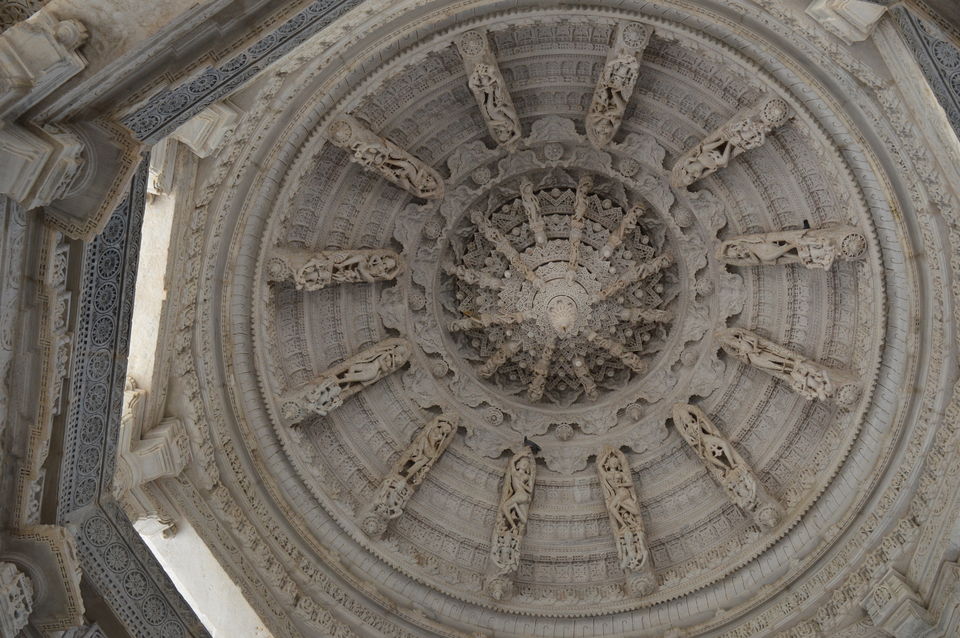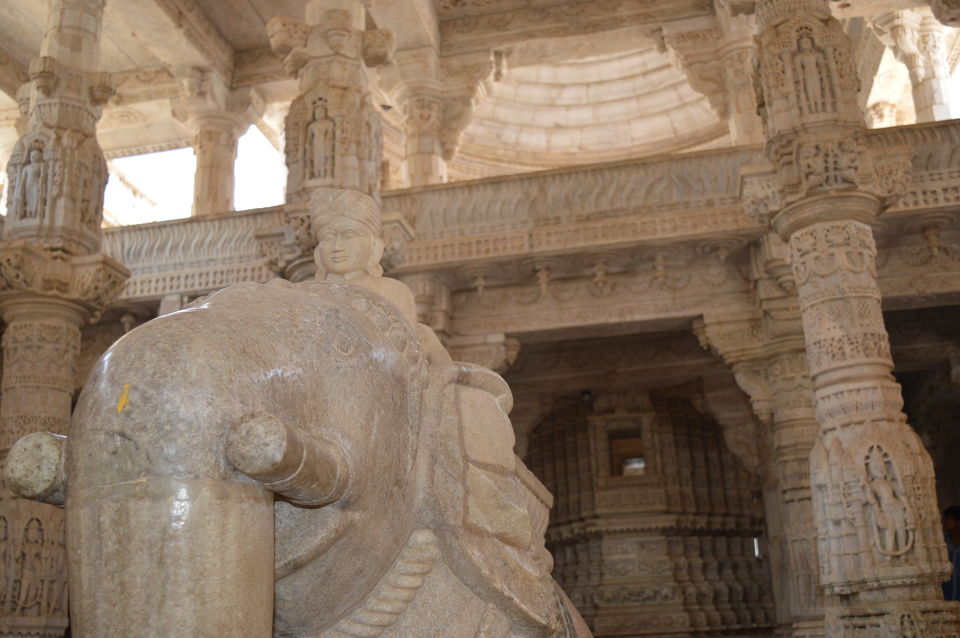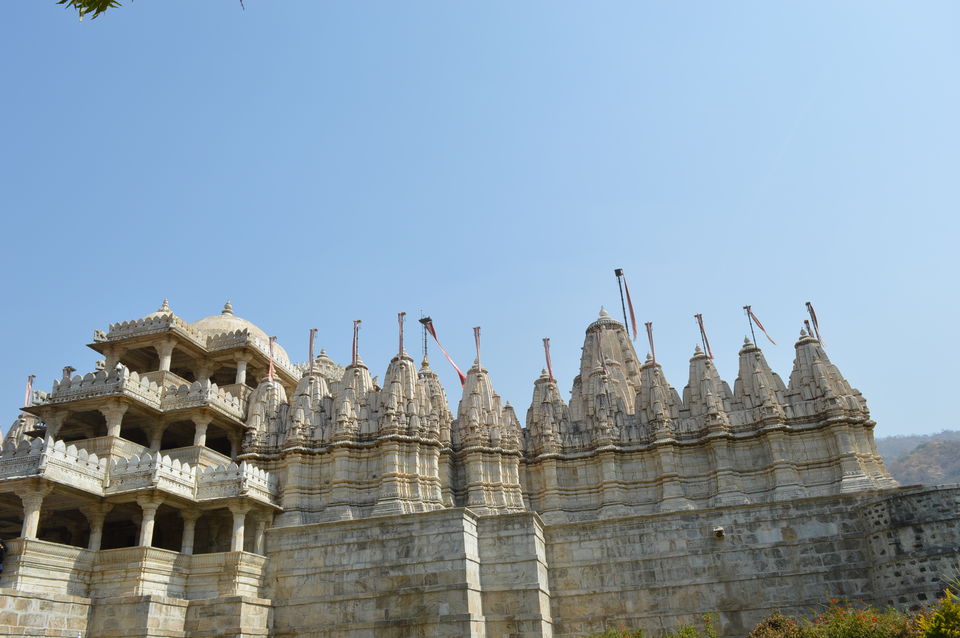 JODHPUR
From Udaipur, we headed to Jodhpur for 2 days. Jodhpur is approx. 300kms away and it takes approx. 4-5 hours.
Accommodation
Again, plenty of havelis are available and one must really choose these over branded hotel. We stayed at the Kothi Heritage.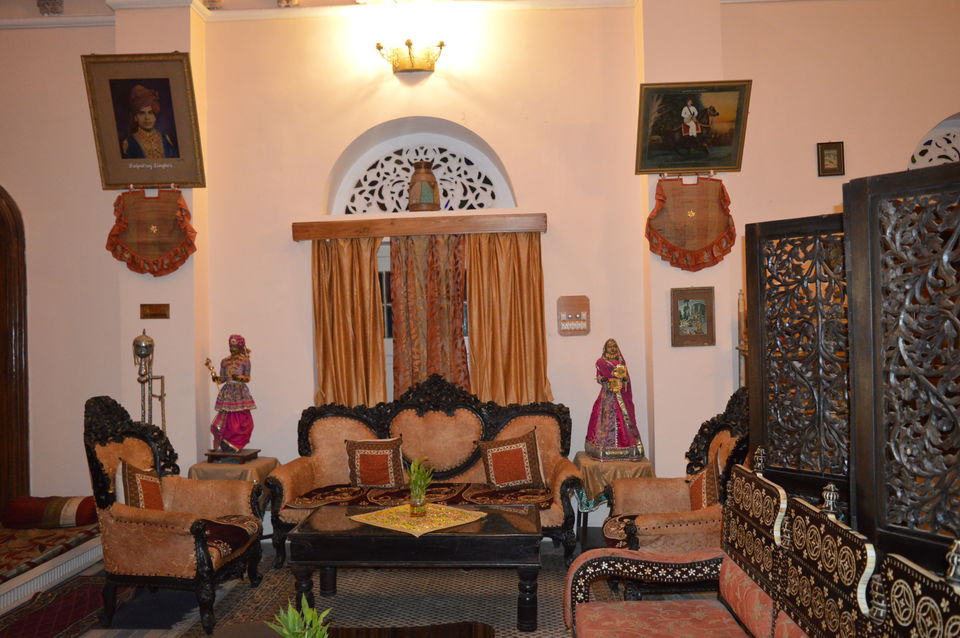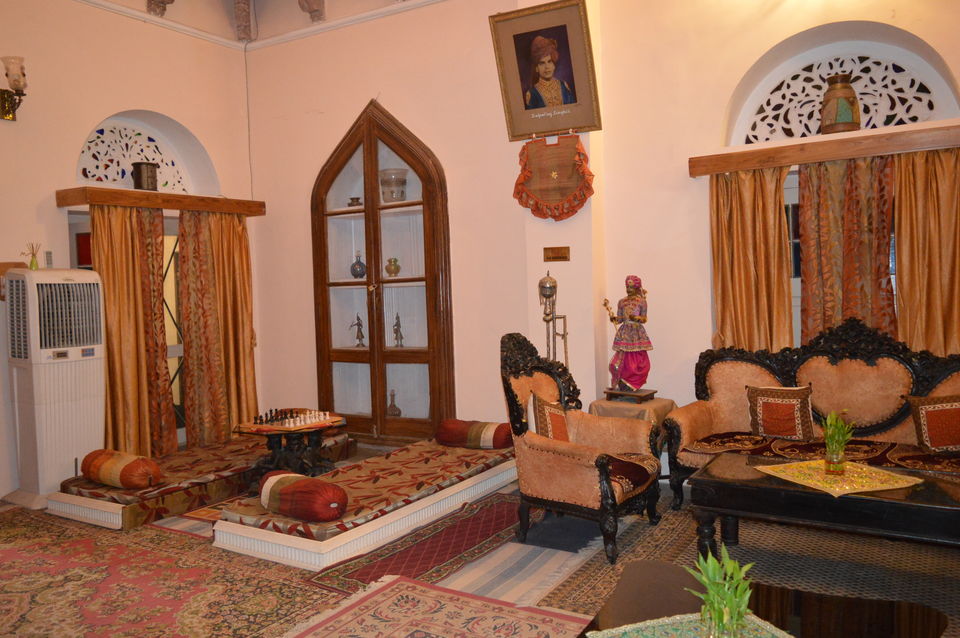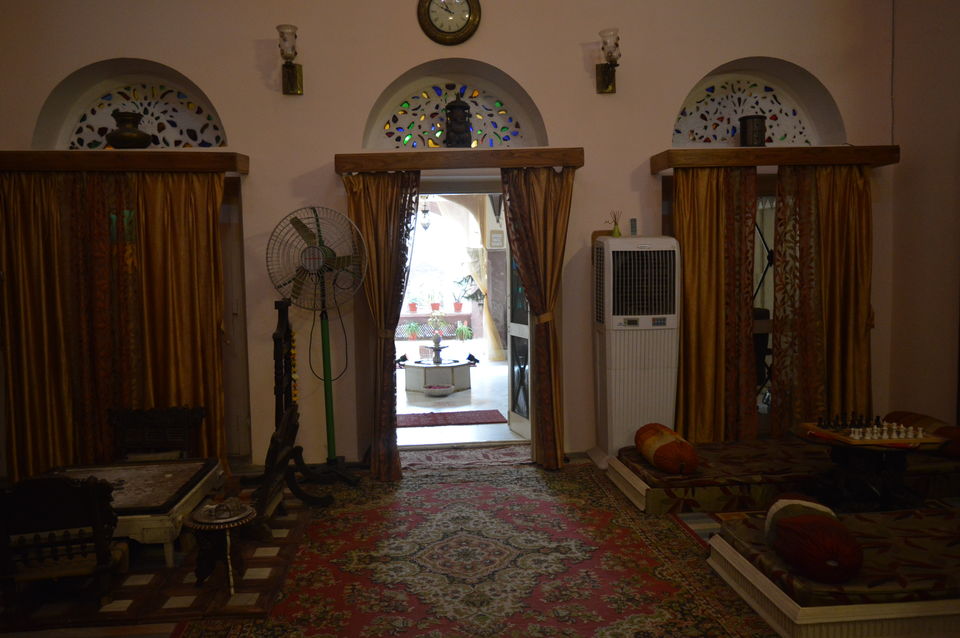 Local transportation
Plenty of Ola and Uber cabs to rely on.
Attractions
1. Mehrangarh Fort
The only reason to be in Jodhpur! This fort is majestic. Set aside a couple of hours for it to enjoy the atmosphere and to read up all the information. Just like the City Palace, it is very well organised. Renting the audio guide at the ticket window is also a good choice. Within the fort, there is a café/restaurant as well.
You can also do zip lining that takes you over the fort and the lake!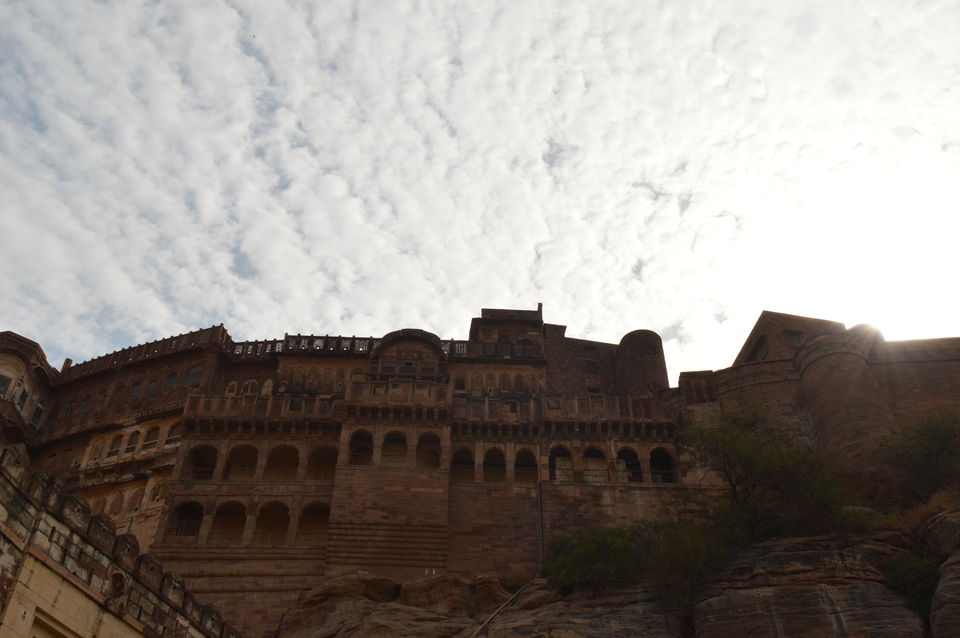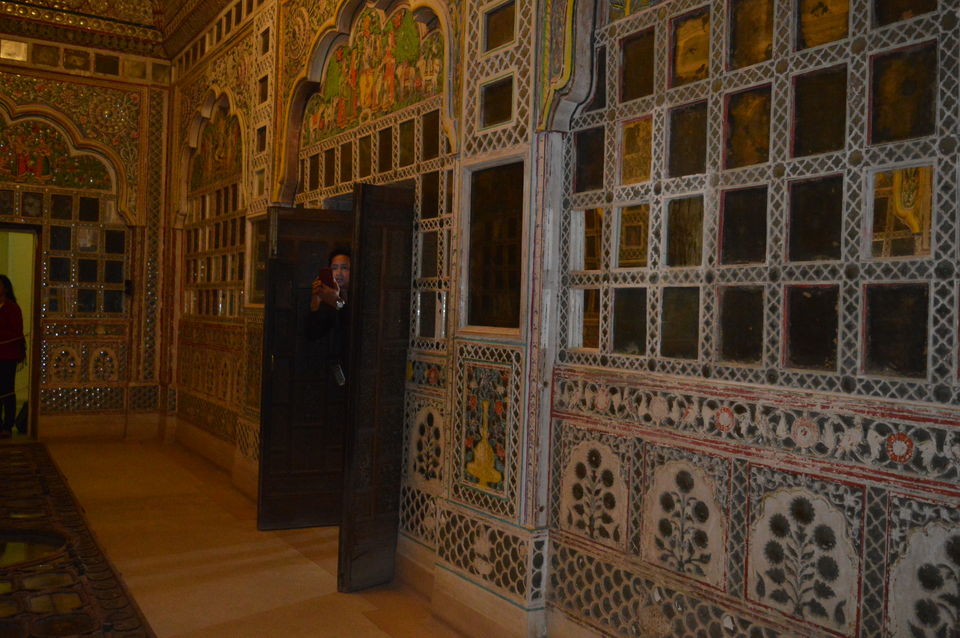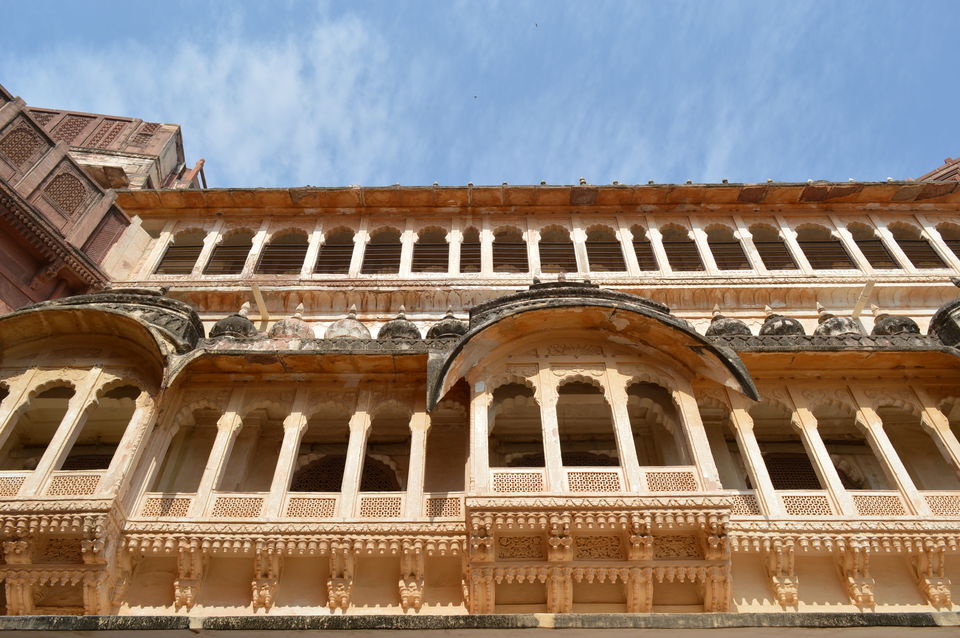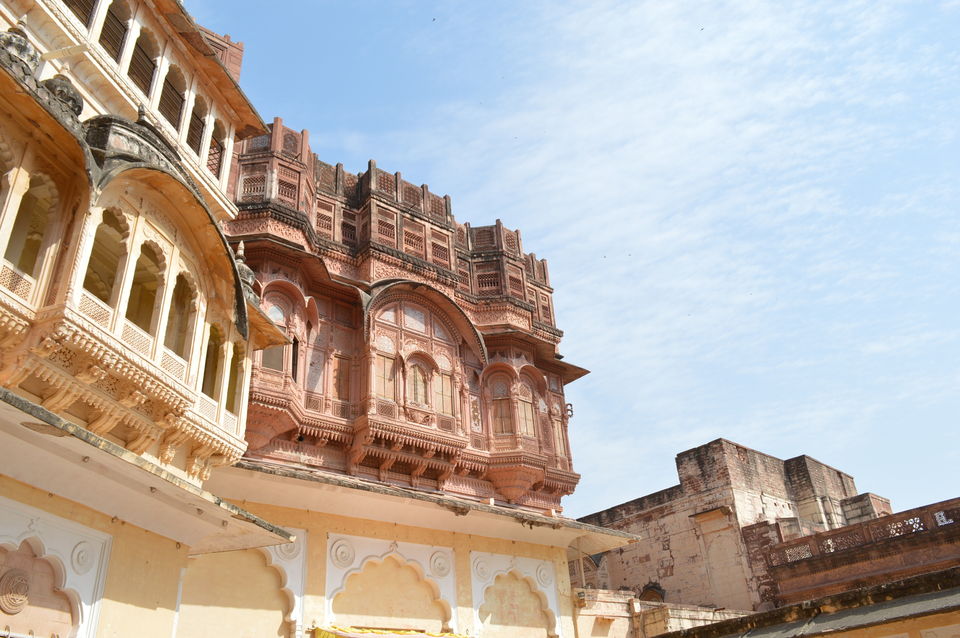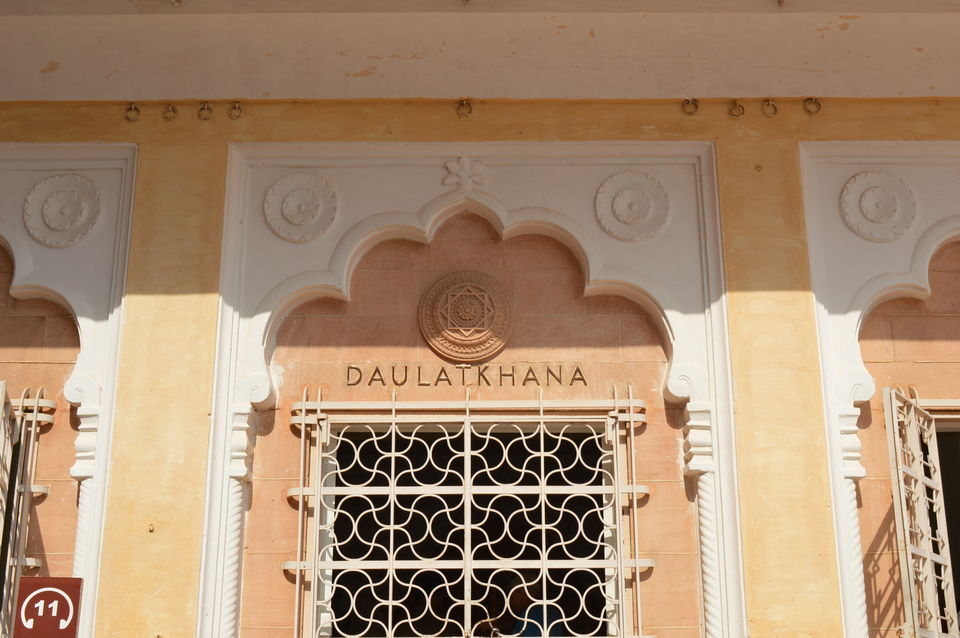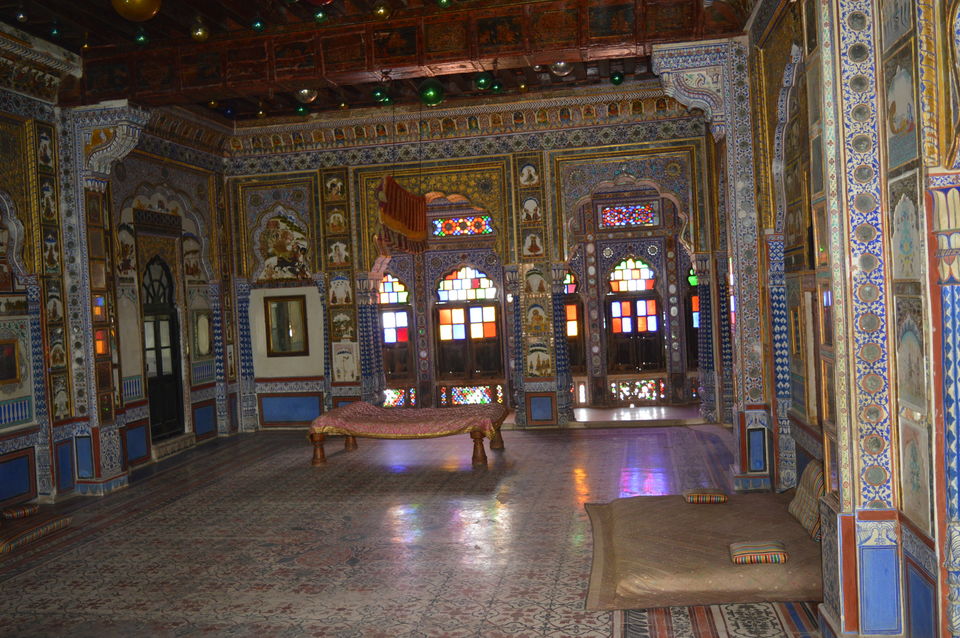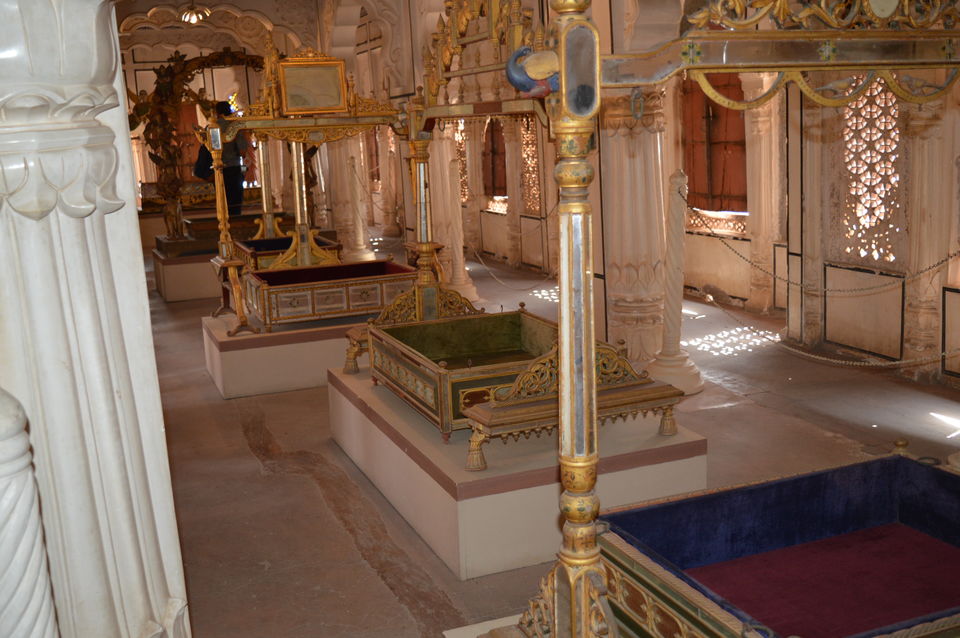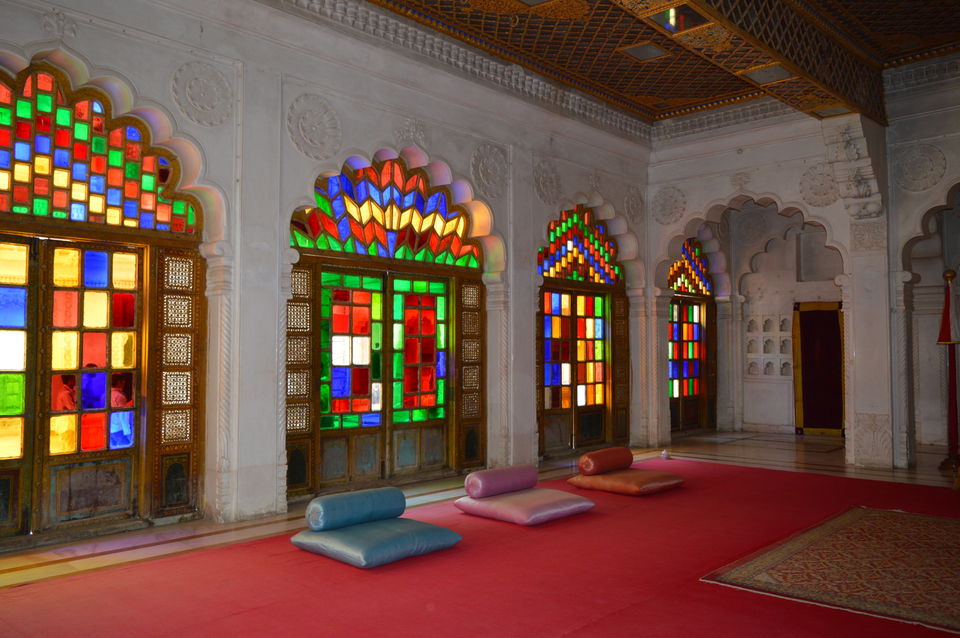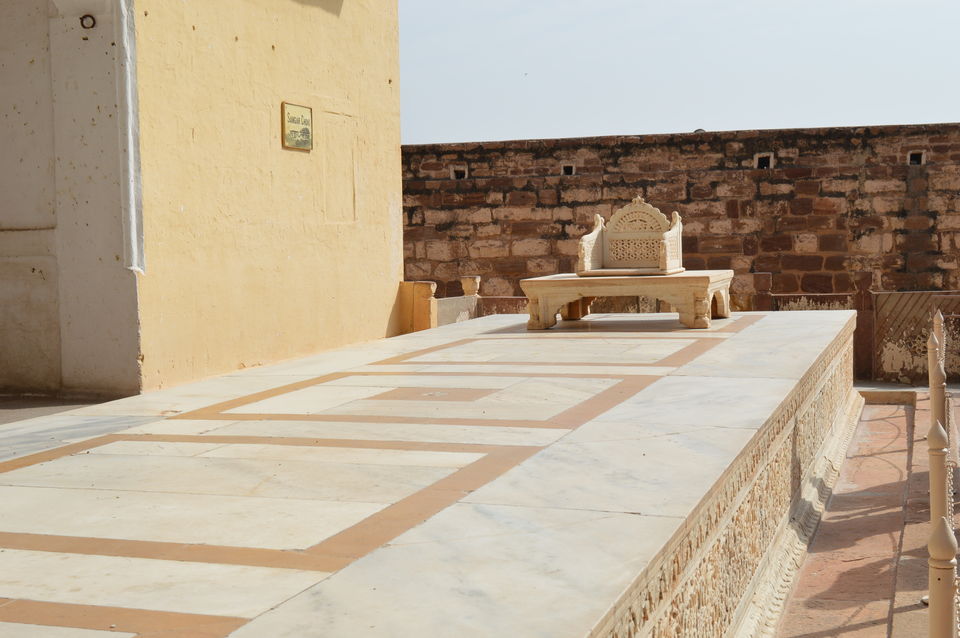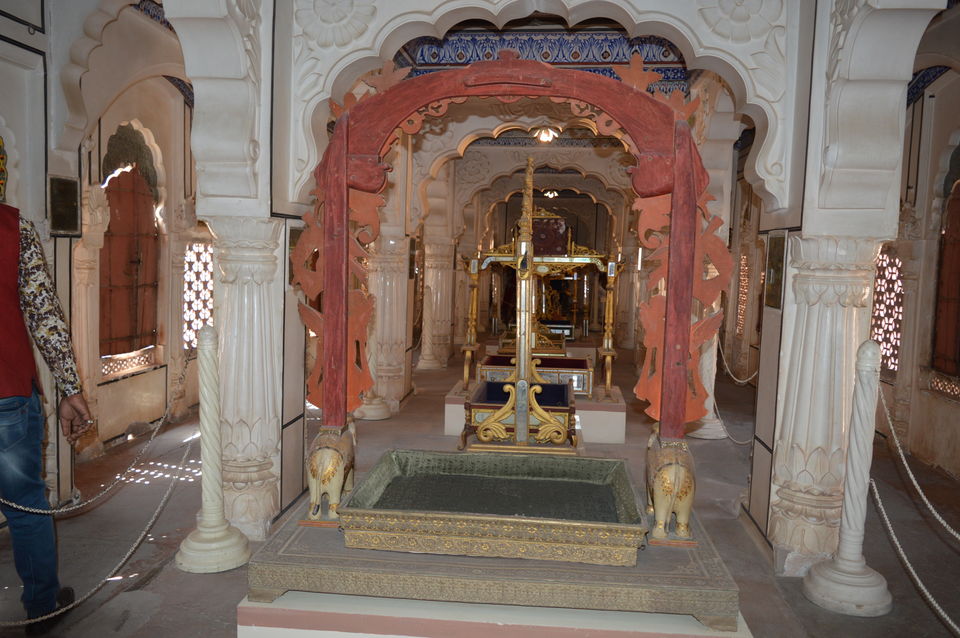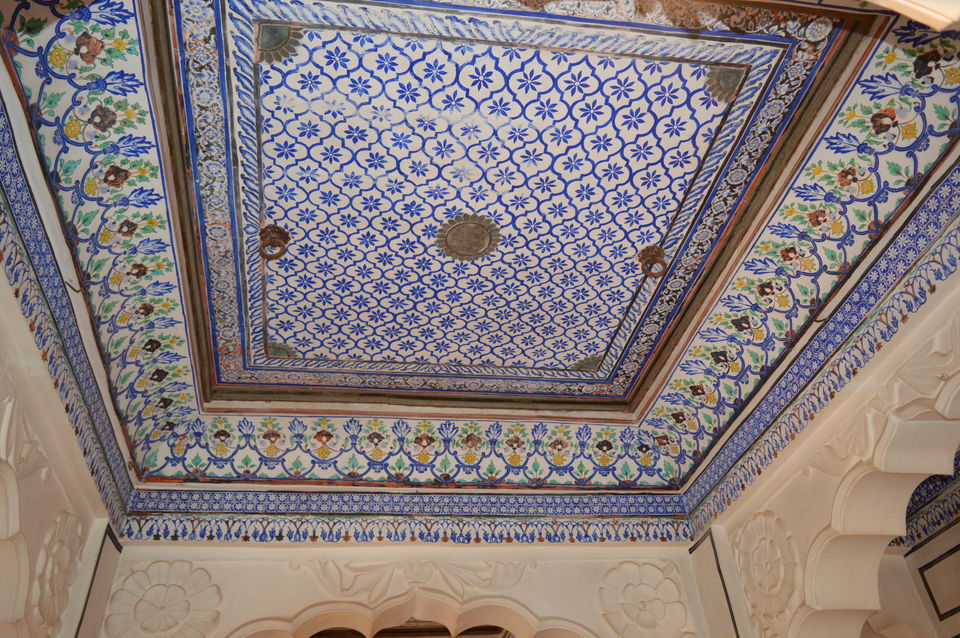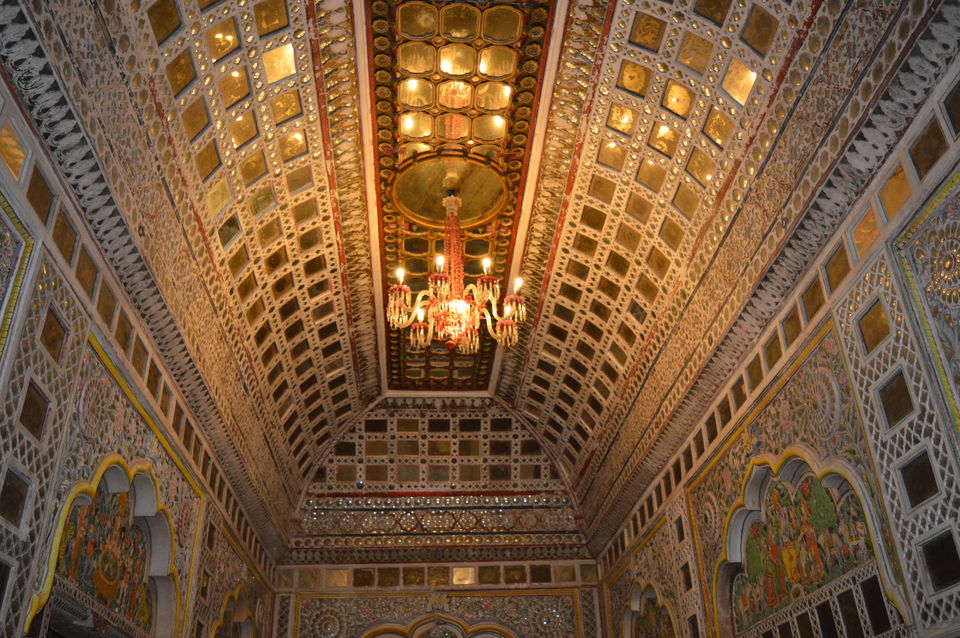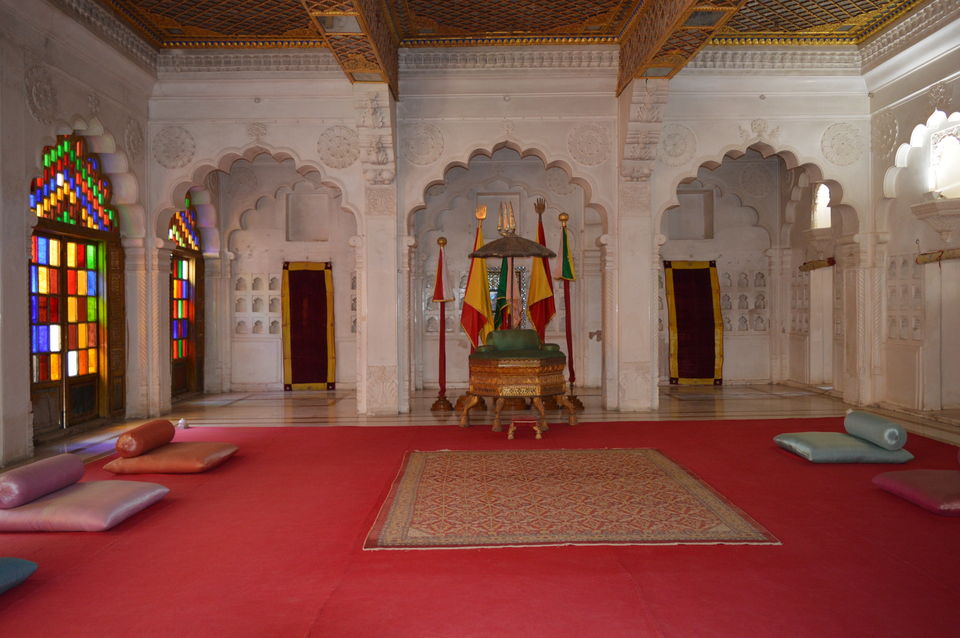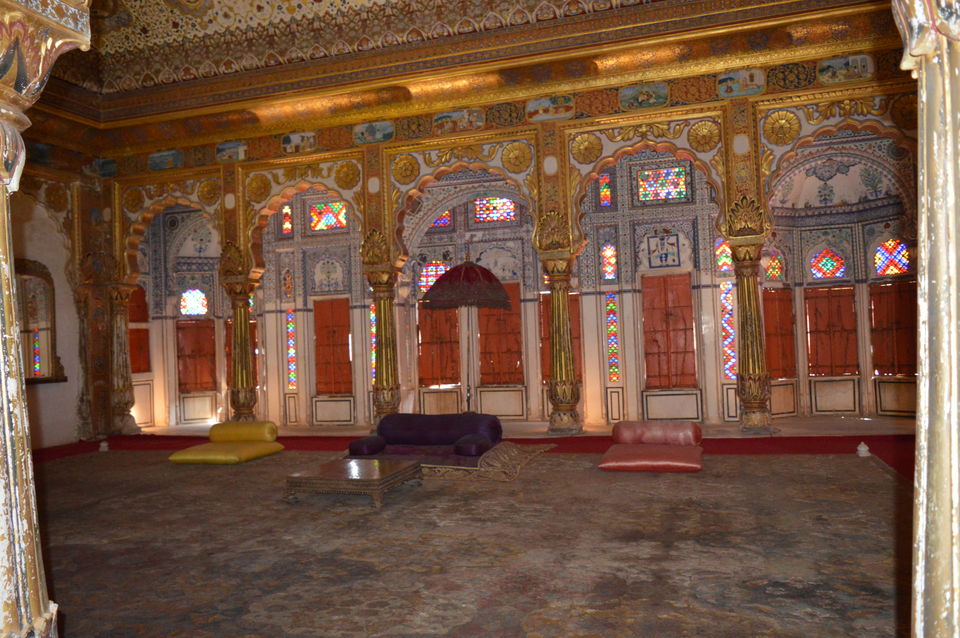 http://www.flyingfox.asia/destinations/index/jodhpur
2. Jaswant Thada
Very close to the fort is this memorial which serves as a cremation ground for the royal family. It also has a garden and a small lake within it.
3. Umaid Bhavan Palace
This is a luxury hotel run by the Taj Group and was voted the best hotel in 2015. A part of the palace serves as museum and is open to visitors. The museum is quite small and doesn't take too long.

The rest of the property is off-limits to visitors and meant for hotel guests only just like the Taj Lake Palace in Udaipur. However, we got a guided visit of the palace once again courtesy the same friends! We ended up with afternoon tea in the bar!