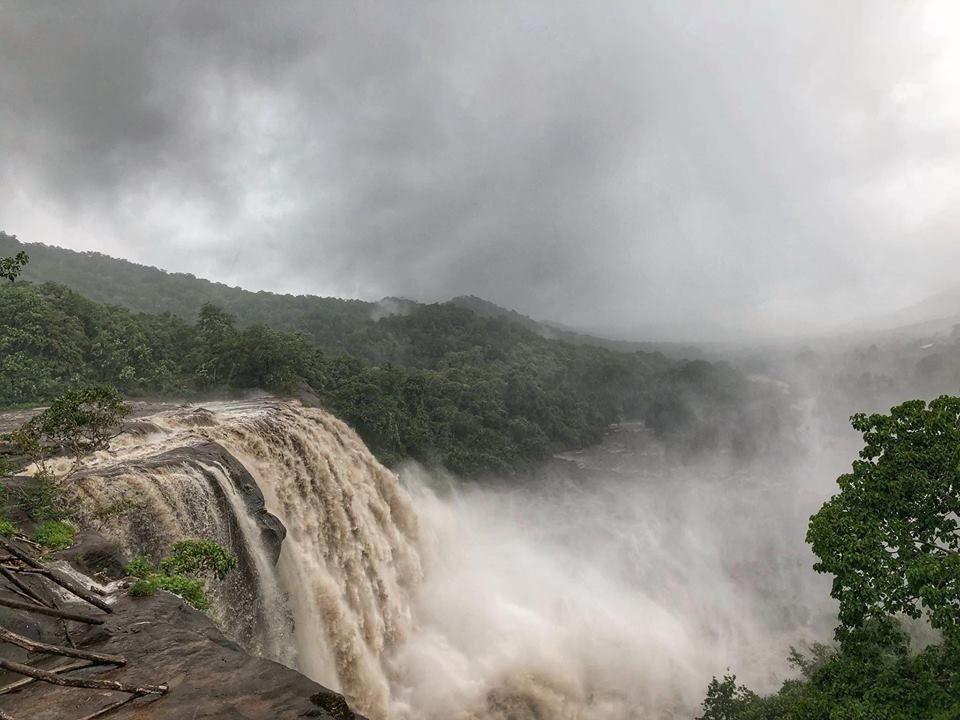 It is 12 in the afternoon. I have just left for Chalakudy after enjoying the gorgeous might of Athirapilly Waterfalls. The river is flooding after it has rained and so the force of waterfall has increased tenfold. As I get in the returning bus and reach the network area, my friend Divya who left her city life to start a small homestay on the backwaters of a village in Alleppey messages me. She tells me that the Nehru Trophy Boat Race, the reason because of which I have come to Kerala, has been postponed.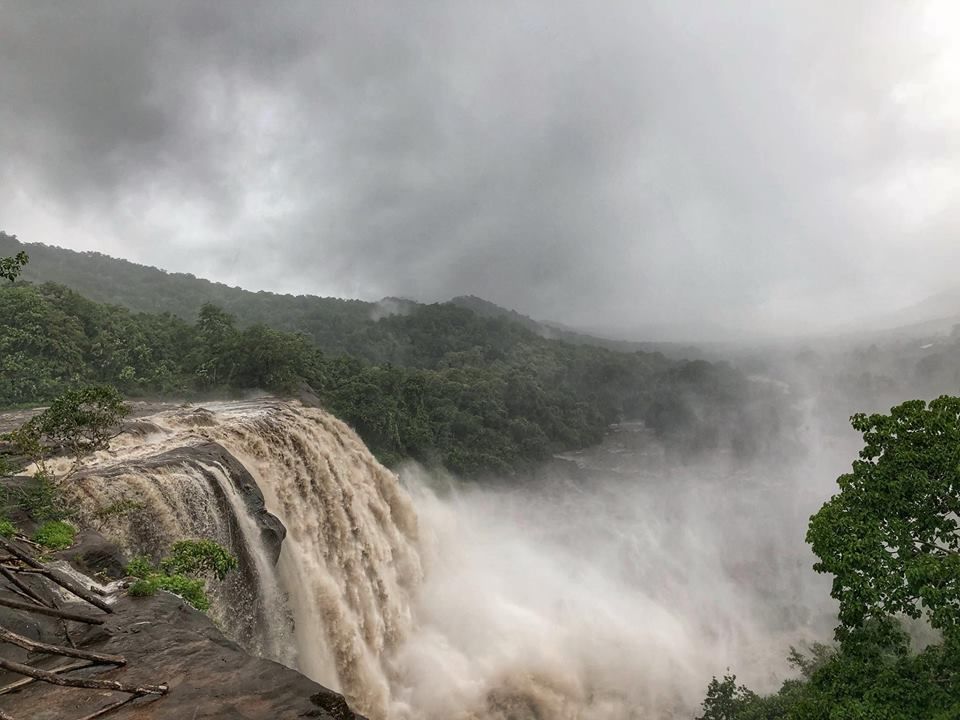 August is the most important month in Kerala. This time marks the beginning of Onam. The 10 days of festive spirit starts with the energetic Nehru Trophy Boat Race in the backwaters of Alleppey. This is followed by a few smaller events here and there. Among these, the most important event is Athachamayam Thrippunithura in Ernakulam. This year, travelling to Kerala in August is significant because the rare Neelkurinji has bloomed after 12 years. It was being expected that the number of tourists coming to Kerala in these 10 days will be very high.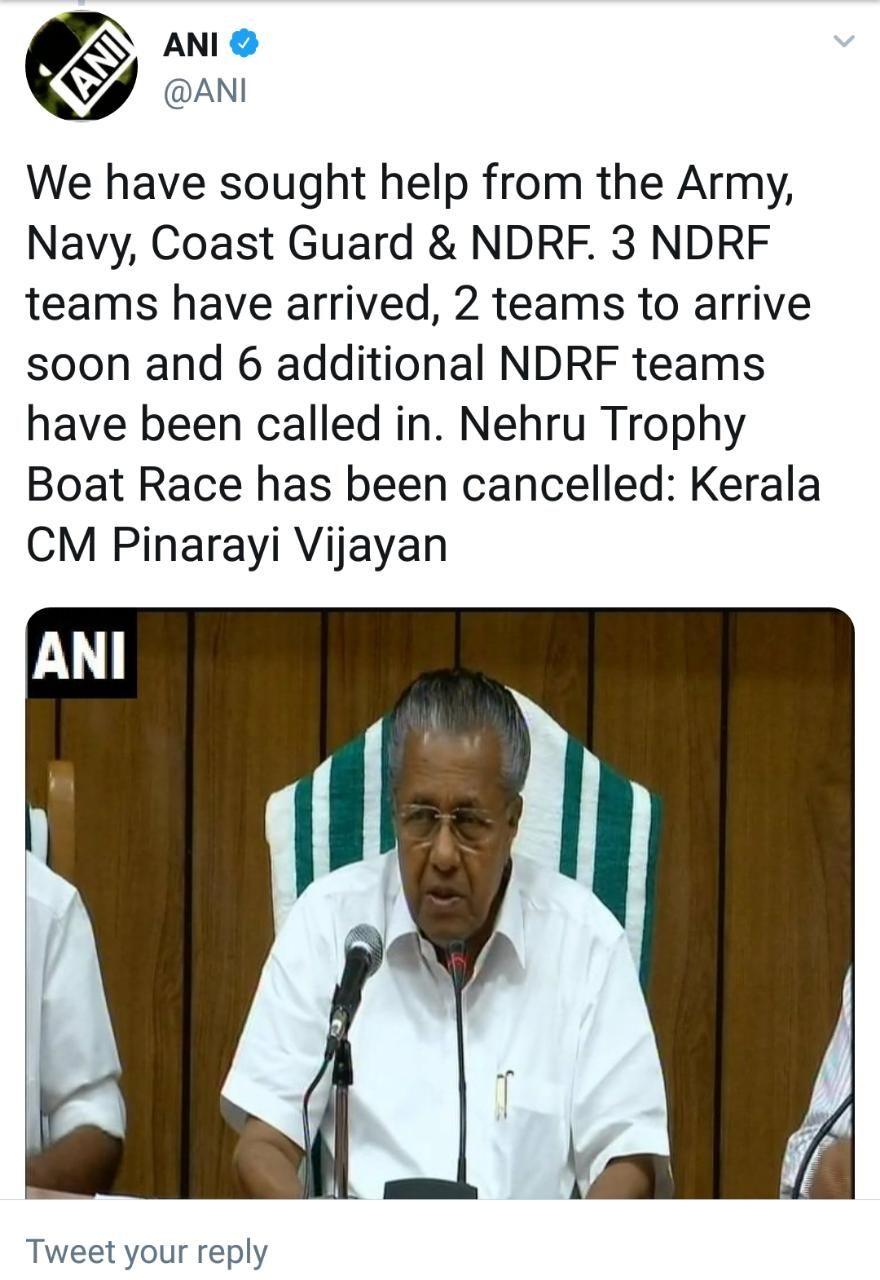 But now I am one of the few lakh tourists who had come to Alleppey just to see the grand boat race. People with huge cameras with kilometre long lenses can be seen in every nook and corner. They are now walking and ranting as if the floods are the festival's fault. At-least, I didn't purchase the stadium tickets since I was planning to see the race from a more local territory. Wonder how Kerala tourism will manage this.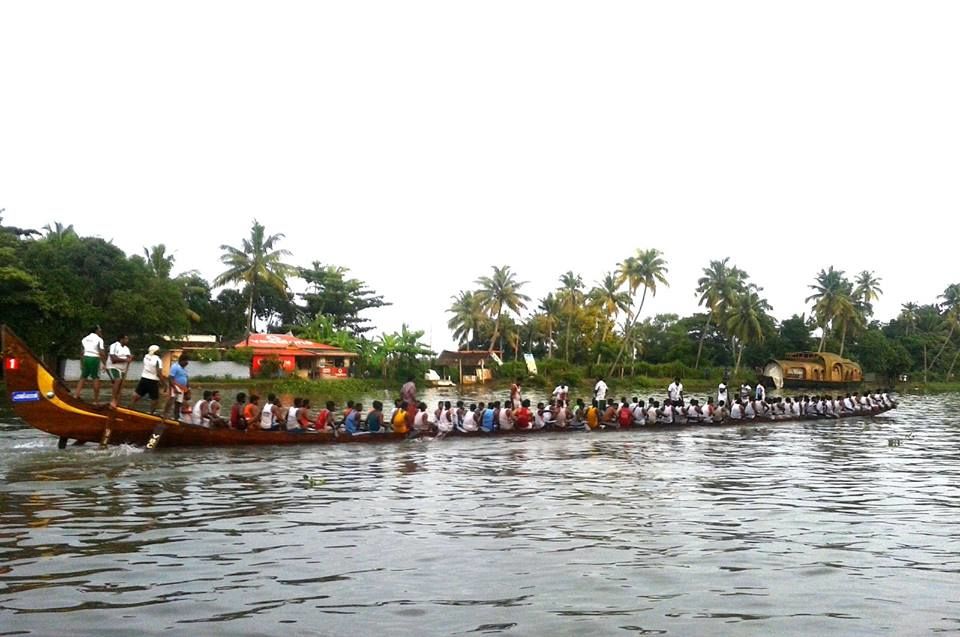 Nature is unpredictable. Doesn't matter how peak the human intelligence reaches, the uncertainty of such natural events can never be guessed. After weeks of lull, it started raining all of a sudden and the gates of Iddukki Dam had to be opened. The danger of flood increased and all the activity around the backwaters and Periyar River had to be shut down. Munnar, the place where Neelkurinji is supposed to bloom, has been affected by the rains and it has slowed down the blooming speed of the flowers. Predicted to be seen by 15th of August, there is no guarantee of flower sightings.
As of now, all the flights from Cochin have been diverted. If you are travelling in or out of Cochin in this week then better check with your airlines and confirm that you are arriving in Kochi and not in Calicut or Trivendrum. Although the problem is expected to be resolved in the next 24 hours.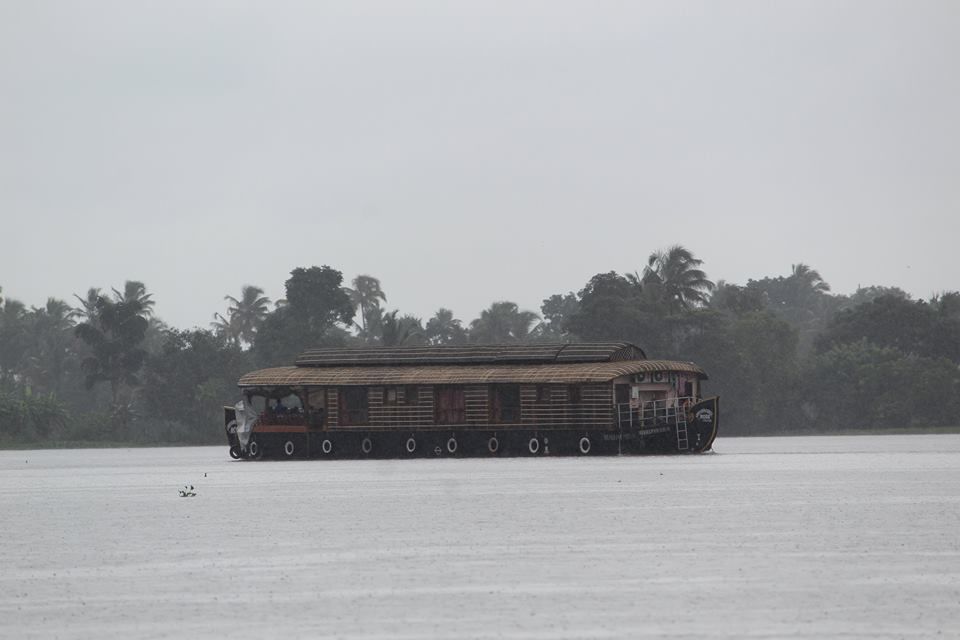 Apart from Kerala, the danger of flood in Coorg and the regions near Cauvery belt has increased too. Travelling is not advised because of rainfalls and landslides. After speaking to many visitors in Alleppey, I figured out that no one wants to take risk to see the Neelkurinji blooming while it rains this badly. The toll on life and property due to this has only increased since the news started coming out. Hope things get in order by the time Onam festival arrives.
If you are visiting Kerala in the coming week then make sure that you confirm about the flood situation in your area. Trains are being delayed and flights diverted, so re-check the schedules before starting your journey.
As of now Idukki, Wayanad and areas of Malabar are under severe threat of flood and rains. It will be a better idea to postpone your trip for a few days.
How can I help?
Though travelling to Kerala is out of bounds, that in no way means that we overlook the situation in the state. The people of Kerala are in dire need of any kind of help and here's how you can do your bit:
1. Chief Minister Disaster Relief Fund (CMDRF)
Kerala CM Pinarayi Vijayan has set up a relief fund, seeking financial aid for those affected in different parts of the state. You can make a donation to this fund by visiting CMDRF website. Donations on the portal can be made through all major debit and credits cards, UPI and internet banking.

In addition, you can also send in cheques, demand drafts or simply transfer in online to the following account:
Name of Donee: Chief Minister Disaster Relief Fund
Account number: 67319948232
Bank: State Bank of India
Branch: City branch, Thiruvananthapuram
IFS Code: SBIN0070028
PAN: AAAGD0584M
Mailing address: The Principal Secretary (Finance) Treasurer, Chief Minister's Distress Relief Fund, Secretariat, Thiruvananthapuram-1
2. Rapid Response's Food and Medical Camps
The team behind Rapid Response, one of the most recognised NGOs working in the region has been on ground ever since tragedy struck in Kerala. The team of volunteers are placed in different parts of the state, conducting medical camps and distributing food packets to those in need. You can send in your donations for Rapid Response's initiative by visiting the official website.

Alternatively, you can also send in monetary aid to the following bank account:
Account Number: 6999413500063709
Account Name: Rapid Response
Account Type: Current Account
IFSC Code: YESB0CMSNOC

3. Send in essentials to flood hit areas
Apart from financial aid, you can also send in day to day items to different affected areas across Kerala. The collector of Kannur has been actively posting lists of items required in his district. Follow him on his official Facebook page and send in the required items to Control Room, Collectorate, Kannur - 670002, Phone no. 9446682300, 04972700645. You can also order these essentials online and just have them delivered at the above mentioned address.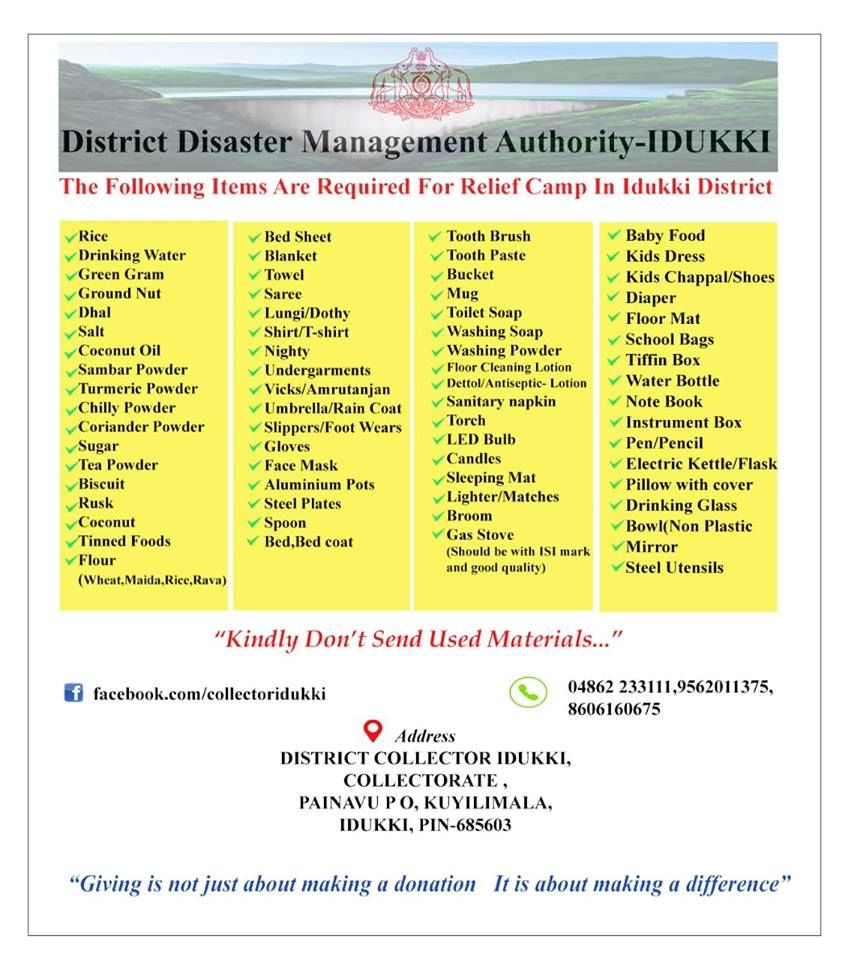 Similarly, the collector of Idukki district has also released a list of items required in the district on his official Facebook page. You can send in your donations at District Collector Idukki, Collectorate, Painavu PO, Kuyilimala, Idukki-685603.

The district administration in Ernakulam has tied up with an NGO, Anbodu Kochi who is now carrying out rescue operations in the district. Anbodu Kochi has several collection centres in Bengaluru, Chennai, Hyderabad, Kochi and Thiruvananthapuram. Follow them on their Facebook page to know the requirements and drop the objects at their collection centres.

The people of Kerala need our help more than ever before and it's time we step up and lend a helping hand. Spread the word and motivate your friends, family and colleagues to act and help out the millions in suffering.