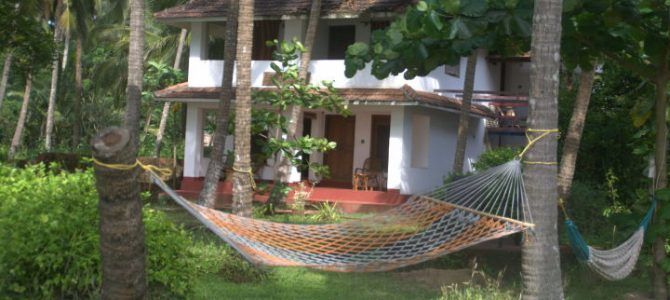 In which region in India can you find the following features? White sandy beaches with a blue sea dotted by small islands? Beautiful beaches with hardly any tourists at all? Asia's longest driveable beach? A Subrahmanya temple with a beautiful stepwell? A mirror made with polished metal and no glass? History of Kerala's most influential Islamic dynasty? A school dedicated to folk music and dance?
Of course, the answer is in the title of the post itself. The coastal Kannur district in northern Kerala's Malabar region has all of the above as you will see in the remainder of this post.
Geography of Kannur district
Kannur district is on the west coast of India. So it has the same weather as India's major west coast cities, e.g. Mumbai, Kochi, Mangaluru, Panaji. The weather is humid and tropical. Winters are mild. But as with the entire west coast, Kannur district too is blessed with plenty of rain during the 4 months of monsoon from June to September. Besides there is a second wave of rain during October - November.
The layout of the district is also similar to the other west coast regions we have seen in other posts: Konkan in Maharashtra and Uttara Kannada in Karnataka for instance. The west of the district is bordered by the Arabian sea and the east is bordered by the western Ghat mountains. To the south of Kannur district is Thalassery and one of Puducherry's enclaves: Mahe. To the north of the district is Kasaragod district. The highways to the east of Kannur ascend sharply over the western Ghats and lead to the forests and lakes of Wayanad district.
People of Kannur
All the three major religions of Kerala, i.e. Hinduism, Islam and Christianity, can be seen in sizeable numbers in Kannur district. From our observations around the district, none of the three religions can actually be called a minority. This is because Kannur was one of the first districts (alongside Kozhikode) all around India to receive Arabic traders for spice trading and Christian missionaries for education and peace.
Kannur has a variety of occupations, but the major ones are agriculture and fishing. Industries based on the two take up more than half the share of the local revenue generated. Despite the beautiful things to see in Kannur, tourism is yet to catch up. This is true in all of north Kerala, also known as Malabar.
A common trend is Kannur is for youngsters to migrate to OPAC countries (Mallus refer to them as Gulf) like Oman, UAE, Kuwait, Bahrain and Qatar. They spend several years in these countries, earn a decent income and send money back home. During their visits from Gulf, they bring expensive gifts for their near and dear ones. One amusing thing to try with a Kannur youngster is to point towards any expensive thing they own and ask where they got it. "My uncle got this for me from Gulf", "My daddy bought this from Muscat", "My brother gifted me during his visit from Dubai", will be the most common answers.
The most spoken language in Kannur district is the state language Malayalam. Varying dialects are spoken in regional pockets such as Kavvayi island. English is also well-spoken due to education by Christian missionary schools. While Hindi isn't spoken very well in the interior areas of Kannur, the coastal areas, like Kannur city itself, are fairly comfortable with the language. But it's not a language that you would want to use for deep conversations with the locals.
Some history about Kannur
Kannur has seen two major dynasties come and go. The Muslim dynasty by the name of Arakkal, was famous for its influential Begums (queens), rather than Badshahs (kings). Kannur was also part of the Hindu Malabar kingdom, before it joined hands with the other two Malayalam speaking kingdoms - Kochi and Travancore - to form the unified state of Kerala.
The city and the district were called Cannanore by the British. The name continued to be used post independence, but was recently replaced by its original Malayalam name, Kannur. This happened when the state went on a renaming spree, reclaiming plenty of original names, i.e. Cochin - Kochi, Calicut - Kozhikode, Alwaye - Aluva, Alleppey - Alappuzha, Palghat - Palakkad, Quilon - Kollam. The name for the state capital, Thiruvananthapuram, was reclaimed from Trivandrum several years ago.
Tourism in Kannur
Here is what we have to say about Kannur. Enjoy it while it LASTS. Right now, NONE of northern Kerala's hotspots, Kannur district included, has received the limelight that the 'typical tourist Kerala' has received. The websites, tourist packages and brochures focus on Kochi, Thiruvananthapuram, Alleppey house boats, Munnar and Thekkadi. Pilgrims focus on Sabari Malaa and Guruvayoor.
Everything to the north of Guruvayoor, i.e. Kozhikode, Kappad, Mahe (although in Kerala's landmass, it is part of Puducherry UT), Thalassery, Kannur, Wayanad, Palakkad, Kasaragod, Malappuram and Kotakkal Ayurveda are conveniently blindspotted by tourist packages. The tourists you will see around Kannur's beaches are local Malayalam people or a few foreigners who have got wind of the sparseness of Malabar.
Enjoy Malabar while you can. It is only a matter of time before tourism catches up. But what should you enjoy? Here goes.
Beautiful beaches with white sand, blue water and forested islands
Here are some of the beaches you should see.
Dharmadam: is the southern-most beach in Kannur district. It is on the geographical border of Thalassery and Kannur districts. The beach has views of small tree-lined islands off the coast. It is possible to use a local fishing boat to explore these islands.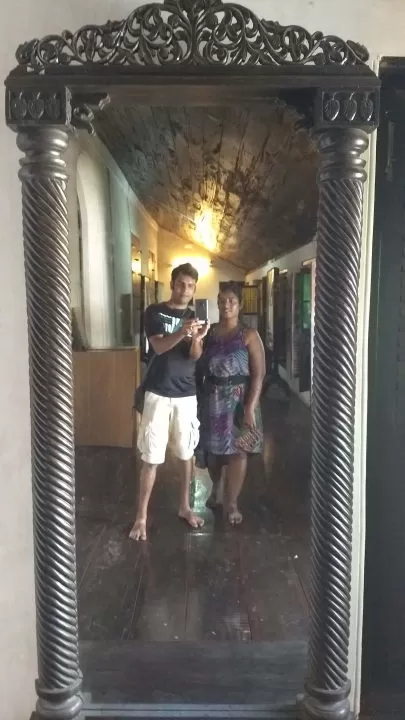 Thottada: is in our opinion, the most beautiful beach in north Kerala. It is just south of Kannur city (about 20 km away from city centre). The sand is rich, thick and white, a pleasure to walk on without footwear. The water is azure and clean. To exploit the beauty of the beach, small sea view wooden & bamboo cottages have come up at the area where the beach sand ends. A feature of Thottada beach is that it is a little walk away from the main road, where you'll need to leave your vehicle. A small river runs parallel to the beach. The authorities have not bothered to build a road bridge, but only a pedestrian bridge to cross the river. So people who are too bored to walk, leave this beach alone.
Payyambalam: is the city's own beach, similar to Mumbai's Juhu, Chennai's Marina and Thiruvananthapuram's Shankhumukham. The beach is at the northern end of the city, an area which is fast developing with skyscrapers.
Ettikulam: is a beach about 16 km to the north of the city and is great to watch for its multicoloured fishing boats. The beach is just south of Ezhimala, a hill that contains a lighthouse and belongs to the Indian Navy. Ezhimala is off limits for civilians.
Muzhappilangad / Edakkad drive-through beach
If you have ever fantasized about drag-racing your car by the sea or drawing shapes with your vehicle's tyres on the beach sand, then Muzhappilangad beach is the longest beach in all of Asia to do so. At Muzhappilangad, a 5 km stretch of firmly packed sand and gentle waves are perfect for any car. But a powerful SUV can do more. While low ground clearance cars should stay away from the salty sea water, SUVs can splash around in the gentle waves to create special effects. The southern end of the beach is at Muzhappilangad village, while the northern end at Edakkad. So the beach is referred to by both names.
There is a nominal entry fee to take your vehicle into the beach, but going by foot is free.
Kavvayi island
Kavvayi is a group of islands off the coast of Payyanur, a town north of Kannur city. The islands are formed by the backwaters of the Perumba river at its mouth. Kavvayi is inhabited. The islands are connected by several road bridges and also by ferries. The jetty point on the main land is at Kotty, about 3 km from Payyanur city.
We found it fun to drive on the road on a narrow strip of land between Payyanur and Kavvayi's main island. On both sides of the road are the backwaters of the river. Kavvayi has a few beach resorts, river side resorts, eco park and a few houseboats on the backwaters.
Arakkal dynasty museum
Arakkal were long-time Muslim rulers of Kannur. They had fine taste for teak furniture and special mirrors which we'll talk about in a minute.
The Arakkal museum used to be one of the several residences of the Arakkal rulers and overlooks the Arabian sea. The national highway NH-66 Mumbai - Kanyakumari coastal highway passes right by the Arakkal museum and you cannot miss it.
Inside the two storeys of the museum, you will see really rich-looking teak furniture sets patronised and used by the dynasty. The teak pillars of the museum are also artful. The staircase to go between the storeys also consists of teak stairs.
But the best exhibit in the museum is the Aranmula mirror, a special mirror that is made of metal. No glass is used. The metal is polished by hand until it becomes perfectly reflective like a mirror. While you can see small hand-held Aranmula face mirrors at museums in Kochi, Thiruvananthapuram, Thrissur, Kozhikode and Nilambur teak museum, the one at Kannur is a full body height dressing table mirror.
St Angelo Fort
St Angelo is a sea fort that was built by the Dutch during their rule in southern India. There are multiple levels of ramparts, defunct cannon guns, walkways both inside the fort and on its perimeter and a magnificent view of the Arabian sea and some of the beaches around Kannur.
Kerala Folklore Academy
While not inside the city sprawl, the Kerala Folklore Academy is located 16 km to the east at Chirakkal village. The word Chira in Malayalam means a lake and true to the name, the academy is located at the bank of the shallow swamp water lake which is home to migratory birds. While the lake itself is interesting, it is the institution on the eastern bank that is more so.
Kerala Folklore Academy is an institution that teaches traditional Kerala dance, music and play forms. The institute has its own museum with displays of folk stories, performance dresses, masks, props and instruments. While casual tourists are not allowed inside the classrooms, you may be able to see a few practice performances that are routinely done in the central courtyard of the academy.
Peralassery temple
Equidistant from both Thalassery and Kannur cities and to their east is Peralassery village. The highlight of this village is the Subrahmanya temple, where Lord Subrahmanya or Kartikeya is worshipped as a serpent. As per Hindu mythology, Lord Subrahmanya is the son of Lord Shiva and Goddess Parvati and freed the world from the evils of demon Tarakasura.
But a feature outside the temple is more interesting than the temple itself. A fresh-water pond with a seven-storey stepwell is extremely eye-catching. In fact, a photo of this stepwell on TripAdvisor was all we needed to peel off the NH-66 highway between Thalassery and Kannur to take a detour to visit this beautiful work of architecture.
The pond is below ground level. So you enter the stepwell at its seventh storey and descend your way to the level of the pond through the main staircase. Or for fun, you can use one of the several criss-crossing staircases across the levels. To the north of the pond is a Shiva Linga. Inside the pond, we can see colourful fresh water fish. The fish are considered sacred and it is common to see worshippers feed them rice grains.
Dressing rules in Kerala temples are quite strict. Many prohibit entry without dhoti and saree. Peralassery is among the lenient ones as you are allowed to wear western clothes, so long as they cover your shoulders and legs. But since we were roaming at the beaches around Kannur on a warm day and our decision to visit Peralassery was impulsive, we were not prepared. Our attire was tee shirt and shorts (Hari) and a knee-length and sleeveless frock (Priya) (See our reflection on the Aranmula mirror at Arakkal museum). 'In your dreams!', Kerala temples would say, so we didn't even try. Our attraction was the stepwell... and that we got to see!
Reaching Kannur
Kannur is a well-connected city in Kerala. It has several transport options available.
By Air
Kannur is served by the airport at Mattanur, a suburb of the city. There are regular flights to Kannur from New Delhi, Kozhikode, Kochi, Thiruvananthapuram, Mumbai, Bengaluru, Hyderabad, Chennai, Hubballi and Goa's Vasco. International flights are also available from several destinations in Gulf, the most connected ones being UAE's Dubai and Oman's Muscat.
By Rail
Kannur is a railway station on Southern Railway's Shoranur division. By extension, it is one of the major stations on Indian Railway's Konkan railway stretch that covers the beautiful coastal route of Maharashtra, Goa, Karnataka and Kerala. All major trains connecting Kerala to Karnataka, Andhra Pradesh, western and northern India halt at Kannur, including special trains like Rajdhani, Shatabdi, Duronto, Humsafar and Tejas.
By Bus
Kannur's bus depot, situated right outside the railway station to its east, has services to all major cities in Kerala, the most common connections being Kozhikode, Kasaragod and Thrissur. Interstate buses ply to Karnataka's Mangaluru and Udupi.
Self-driving
Reaching Kannur by drive is quite straightforward since the city lies right on a major national highway. No detours or deviations. The NH-66 (erstwhile NH-17) west coast highway starts at Mumbai's Panvel suburb and runs straight to Kanyakumari. It goes like so: Mumbai - Panvel - Alibaug - Ratnagiri - Malvan - Panaji - Madgaon - Karwar - Honnavara - Udupi - Mangaluru - Kasaragod - Kannur - Thalassery - Mahe - Kozhikode - Kochi - Alleppey - Thiruvananthapuram - Nagercoil - Kanyakumari.
If you are driving from a western state such as Gujarat, western MP (e.g. Ratlam or Indore) or interior Maharashtra (e.g. Pune), you should join the NH-66 at Mumbai, Panvel, Alibaug or Ratnagiri. If you are driving from north, central or eastern India, then join the Grand Trunk highway at Delhi, Agra or Nagpur. The highway continues from Nagpur to Hyderabad and then Bengaluru.
At Bengaluru, take the highway that runs as Bengaluru - Madduru - Mysuru - Coorg - Subrahmanya - Mangaluru and join the NH-66 to reach Kannur. The Coorg route itself is a pleasure to drive on.
Roads from Tamil Nadu join various cities on NH-66 via the following highways: Coimbatore - Palakkad - Thrissur - Kozhikode, Trichy - Dindigul - Pollachi - Valparai - Chalakudy - Thrissur - Kozhikode, Madurai - Theni - Munnar - Kottayam - Kochi. If you are driving from Chennai, then the Coimbatore - Kozhikode route is your shortest one.
Conclusion
Kerala is a widely advertised state for tourism. But most tourism focuses on southern Kerala for places like Kochi and on western Ghats for places like Munnar. The Malabar region in general and Kannur district in particular have been ignored. But that can act in your favour as you can use this blog post to enjoy a leisurely and crowd-free getaway. You will thank us later 🙂