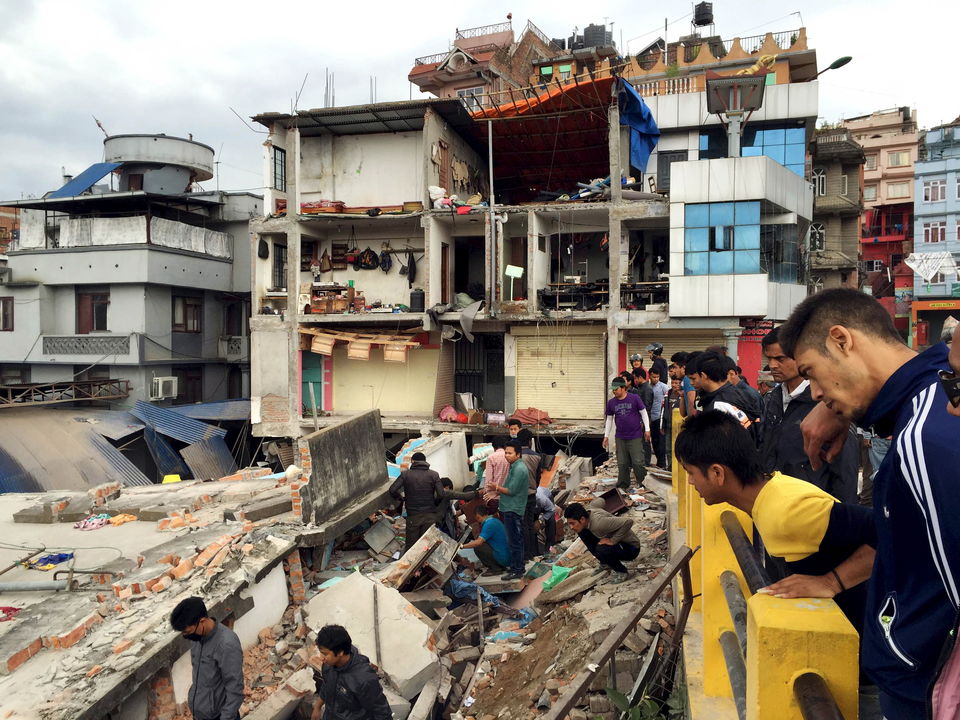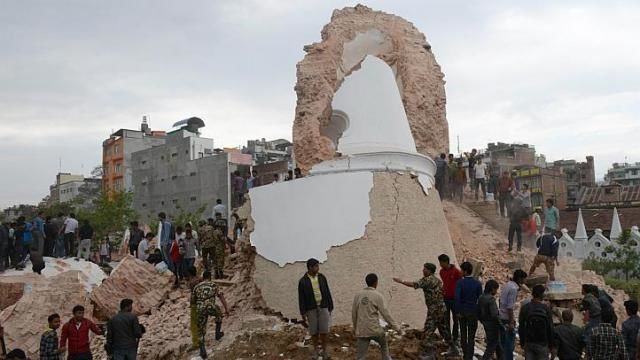 Out in the streets of Kathmandu tonight the people sleep midst the debris of lost lives, houses and history. The Basantpur Durbar Square which breathed out the scent of circling Himalayas till yesterday, with tourists crowding this centrepiece of history, it is now filled with heartbreaking mournful cries of the worst affected.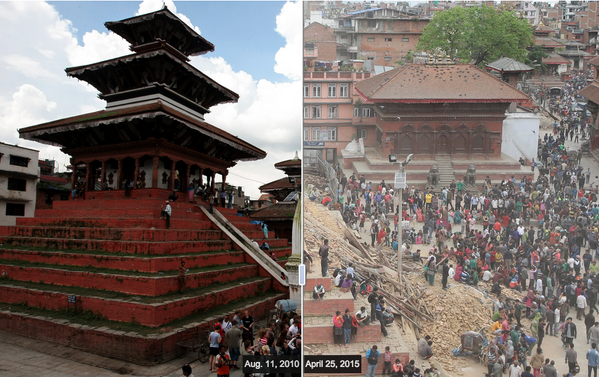 Image Credits: scoopnest
As aid has begun pouring in from all corners of the world, we observe this moment as a time to give back.
This is a time to give back to the land of benevolence which has always opened arms for travellers from all over the world. Around 8 lac foreign tourists from diverse countries visit Nepal every year. With 8 of the 10 highest peaks in the world, this small landlocked nation is an adventurer's mecca.  In the wake of this lethal disaster, we note reports of the death toll rising to 2400, with a deadly avalanche causing the death of 17 mountaineers, injuring 61 at the Everest Base Camp.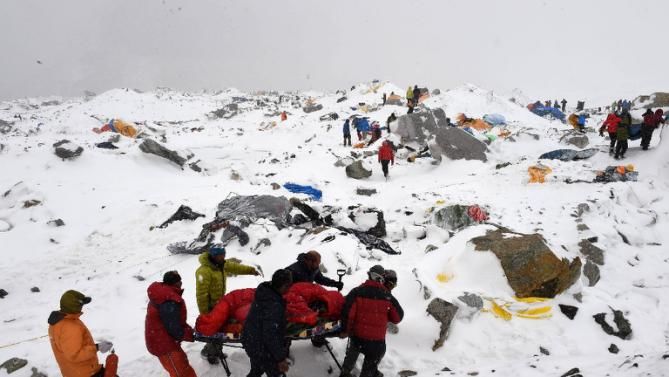 Image Credits: news.yahoo 
At this grief-stricken hour, to make even one life breathe easier because of your contribution can make a difference. We a community of global travellers at Tripoto must come together and give back the strength to our people. 
To support the people of Nepal at this unfortunate hour you can send your contribution to the following organizations:
1. The Prime Minister's Relief Fund
Indian Prime Minister announced a compensation of Rs 6lac each for kin of those killed in the earthquake. Rescue and Relief operations from India have started as NDRF team from India has begun airlifting relief materials.  To send your voluntary contribution to the victims in Nepal, go to pmnrf.gov.in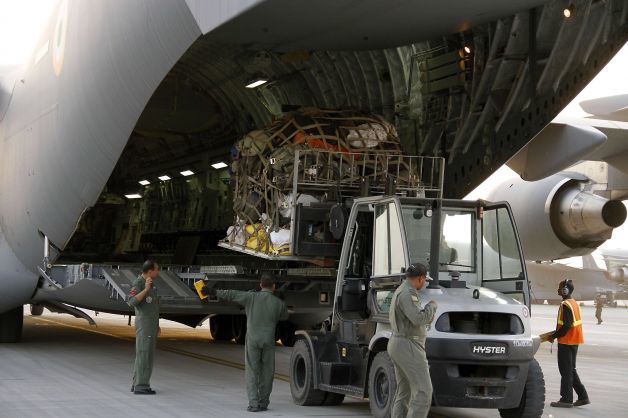 Image Credits: seattlepi
2. American Red Cross
American Red Cross along with Nepal Red Cross is working for Community Action for Disaster Response. Together the two organizations will train 567 volunteers from 96 communities in every district of Nepal. Donate to the American red cross at www.redcross.org
3. Nepal Earthquake Relief Fund
Donation can be made online or via phone by texting "GIVE NEPAL" to 80088. Donation of $10 will be automatically generated with each text. The crowdfunding website GLOBAL GIVING has set up a fund for the disaster relief and out of the target of $75000, an amount of $29000 has already been raised. To send your valuable contribution, click on globalgiving.org 
4. American Jewish Joint Distribution Committee
Along with the Nepalese and Indian government, JDC is mobilizing emergency teams and ensuring medical relief to the affected. En-cashing on their established presence in South Asia, they are partnering with IDF field hospital in Nepal and mobilizing rapid assessment team of disaster experts. Click here to send your contribution to JDC. 
HELPLINE NUMBERS
To reach out and contact the ones trapped in the quake zone, Ministry of External affairs has issued the following helpline numbers:
+91 11 2301 2113
+91 11 2301 4104
+91 11 2301 7905  
To contact Indian Embassy in Nepal, dial: 00977-9851107021
Help Nepal. This is your turn to give back. Your contribution can make a difference.