Who doesn't love the feel of feather-soft snowflakes falling on their face or making a snowman out of snow that fell the previous night? With winters giving way to spring, the last of the snow will soon melt away. If you've been thinking of snowfall wistfully, now is the time to rush to the hills to catch the last snow of the season. If you prefer a cosy and personal stay during your holiday, homestays are the best fit for you. These twelve Homestays@MakeMyTrip will offer you the perfect personalized holiday experience. So, which of these homestays will you be heading to for this weekend holiday?
Villa Silver Peak, Kufri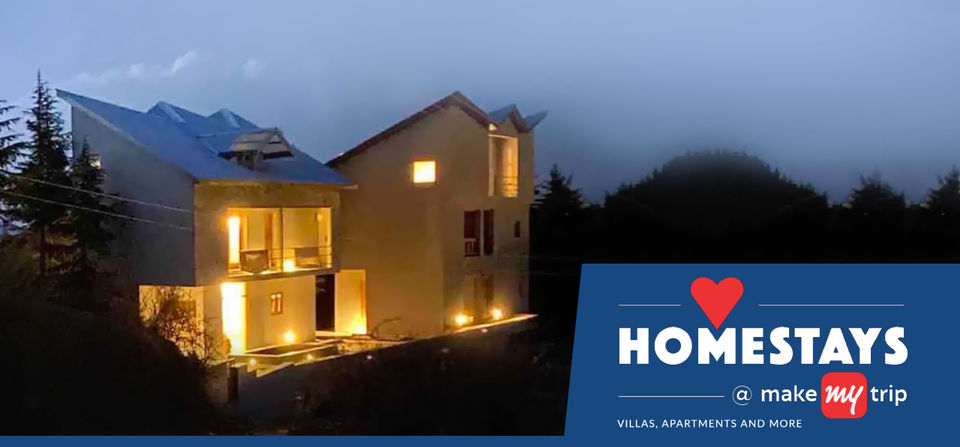 Villa Silver Peak nestled in the quaint village of Kufri is a stunning homestay located in an equally stunning locale. With a forest on one side and commanding views of the Hindustan-Tibet road on the other, this is the ideal place to take a leisurely walk and then stop for steaming chai and Maggi at the several local village eateries around. The villa is the perfect place to unwind after a long day of horse-riding, skiing, hiking or having fun in the snow. Each of the five suites at the villa is independent and occupy a complete floor. A beautiful mix of wooden and minimalistic decor, coupled with home-cooked meals and views to die for make this homestay the perfect place to catch the last snow at.
Click here to book this property at MakeMyTrip
Firdaus Boutique Homestay, Kufri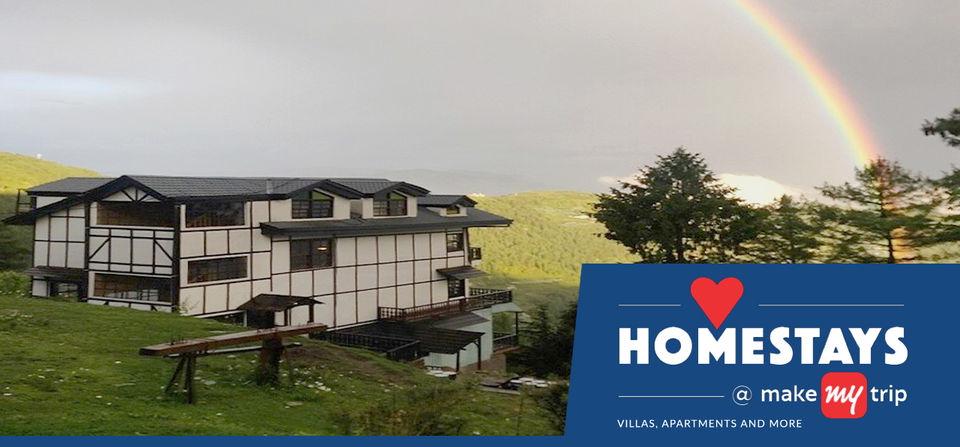 A piece of paradise, the Firdaus Boutique Homestay is tucked amidst apple orchards and lush green hills. The earthy and minimal interiors are made of local materials using traditional techniques that blend well with contemporary lifestyles. The homestay has also adopted a farm to fork approach where homely food is prepared with vegetables grown in the adjoining organic farm. Ever heard of forest bathing, creative living, and skill exchange programs? These are some of the various unique experiences on offer at Firdaus. There are dorm rooms as well as individual rooms to cater to backpackers, couples and families alike.
Click here to book your holiday at Firdaus Boutique Homestay on MakeMyTrip
Aaramgah - The Alpine Boutique Homestay, Narkanda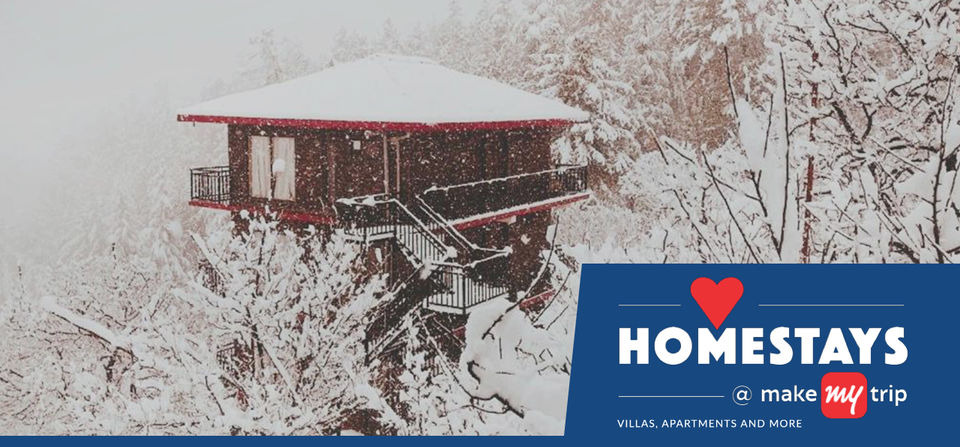 Looking to escape the noise of the city and head to a place where you can literally hear a pin drop? Aramgah – The Alpine Farmstay is just that place with a blend of luxurious, modern and traditional aspects in its design. While at this homestay, you can pluck fresh apples from their very own orchards or request the cook to make you an amazing local delicacy while you soak in the view of the snow-covered peaks around.
Click here to reserve your tranquil holiday at Aaramgah on MakeMyTrip
The Shilaroo Project, Narkanda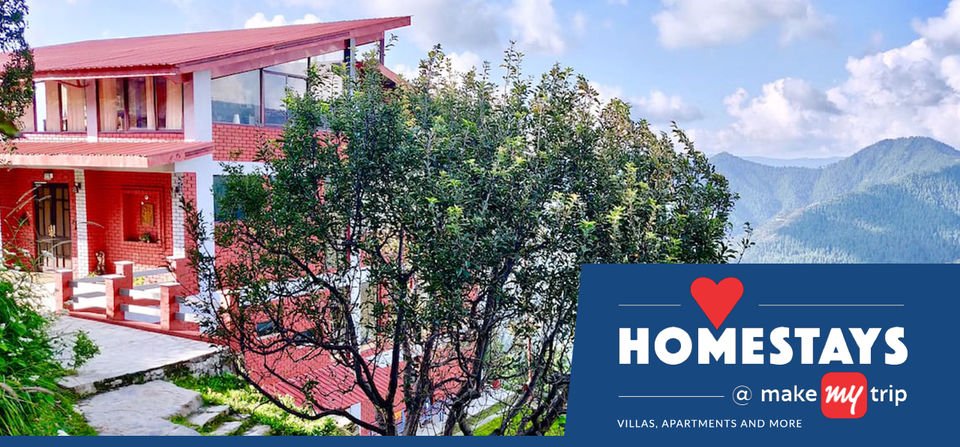 Narkanda is well known for its lush apple orchards. Little surprise then that homestays in Narkanda are some of the prettiest, tucked away in fragrant apple orchards. The Shilaroo Project is built on the principles of natural farming practices and provides private rooms and shared living options. Keen to try your hand at pottery or attend a yoga class? You can try them out here along with nutritious farm-fresh vegetarian meals and panoramic views of the Churdhar range. There are rooms with sit-outs that overlook the hills and a massive lounge to indulge in a board game, light-hearted conversations or simply soaking in the beauty around.
Book a room at The Shilaroo Project at MakeMyTrip
Nirvana Hamta Retreat, Manali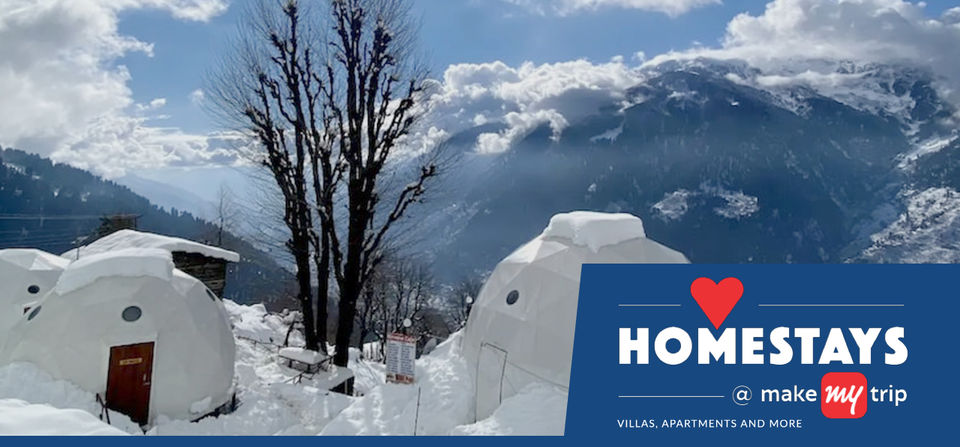 Imagine waking up and looking out of your geodesic glamping dome to soak in the views of dreamy snow-covered surroundings. Fulfil this dream at Nirvana Hamta Retreat, which is just 11 km away from Manali. Sun terraces offering jaw-dropping views of the Himalayas and a range of recreational activities like paragliding, ziplining, rafting and snow treks make for an exciting stay at Nirvana Hamta.
Book this exciting homestay at MakeMyTrip
Solang Diaries, Manali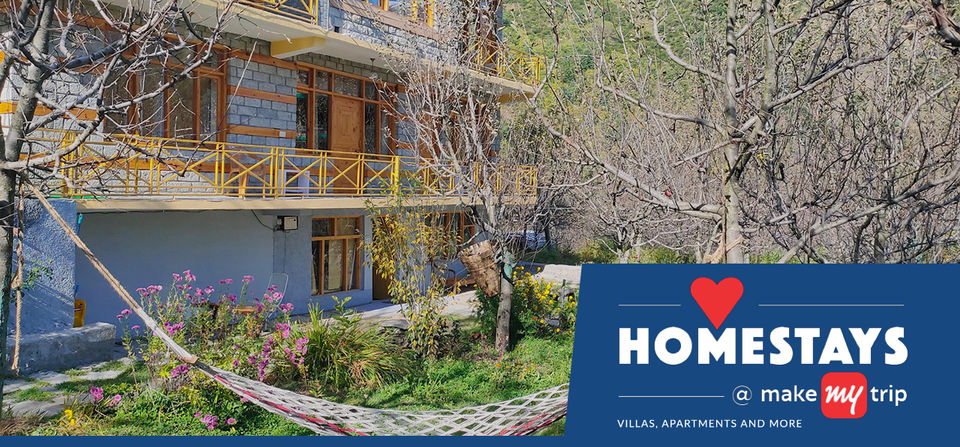 Your quest for a soothing holiday in the wilderness at a property where you can do absolutely nothing ends with Solang Diaries. Sitting by a river, soaking in the morning sun, hiking on verdant trails, having languid picnics on a meadow or simply gazing at the snow-capped Pir Pinjal range, all of this awaits you at the Solang Diaries. The six teak-lined rooms, fresh home-cooked food, the melodious birdsong in the crisp Himalayan air and more makes the Solang Diaries an ideal weekend getaway or a long vacation destination.
Book your ultimate natural experience at this property on MakeMyTrip
The Duffdun House, Manali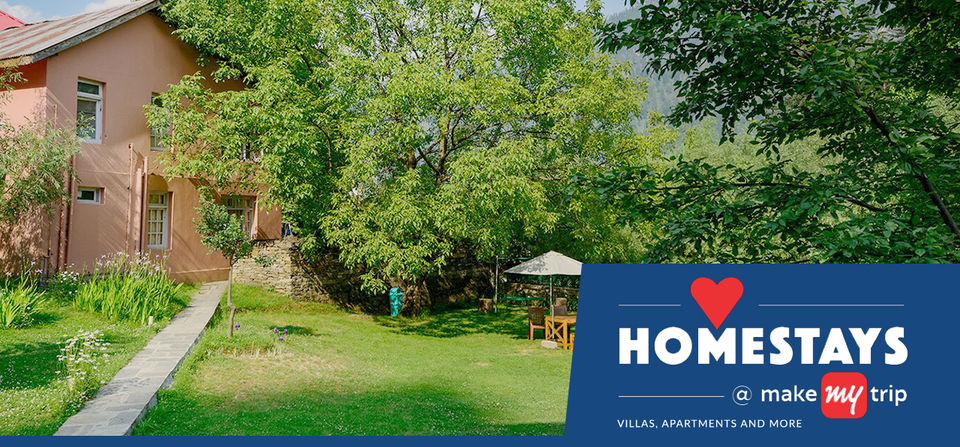 Your home away from home experience awaits you at The Duffdun House. The Duffdun House is a charming property not far from the bustle of Old Manali and yet, is one of the most serene pockets of Manali. Standard rooms, family suites and luxury suites make this an apt destination for any kind of traveller looking for a tranquil stay. A large garden, lots of balconies and sitting spaces, a lovely colourful dining area and the overall warm and cosy interiors ensure that you don't miss home and want to stay for longer.
Book a restful stay at the Duffdun House on MakeMyTrip
Shobla Pine Royale, Manali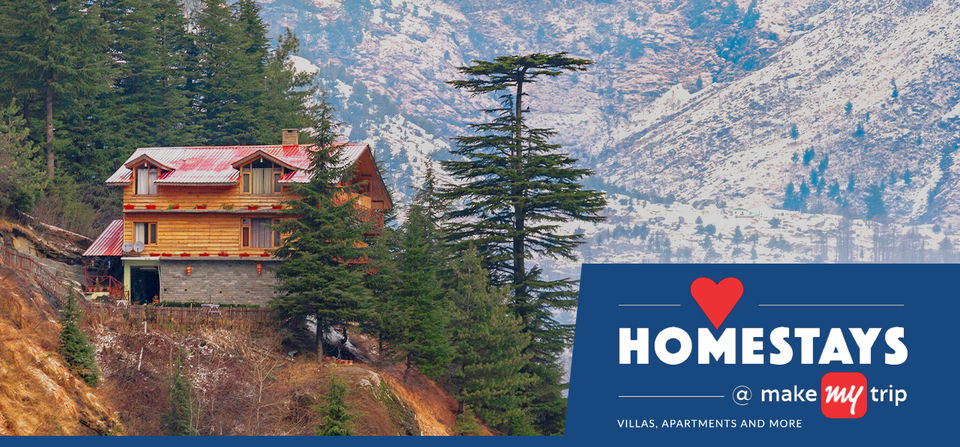 If a cabin in the woods, located on a cliffside is your idea of the perfect holiday, then Shobla Pine Royale is the place to head to. Situated on a cliffside, the views from this cottage that overlooks snow-capped peaks, deep valleys and the gurgling Beas River is nothing short of breathtaking. Being pet friendly, the property is glad to host your furry friends, and you may also get to meet other visiting pets. Settle down near the fireplace in the lounge with a crackling fire while the talented in-house chef cooks up delicious meals for you.
Book this cosy homestay to enjoy the last snow of the season on MakeMyTrip
StonedAge, Tosh, Kasol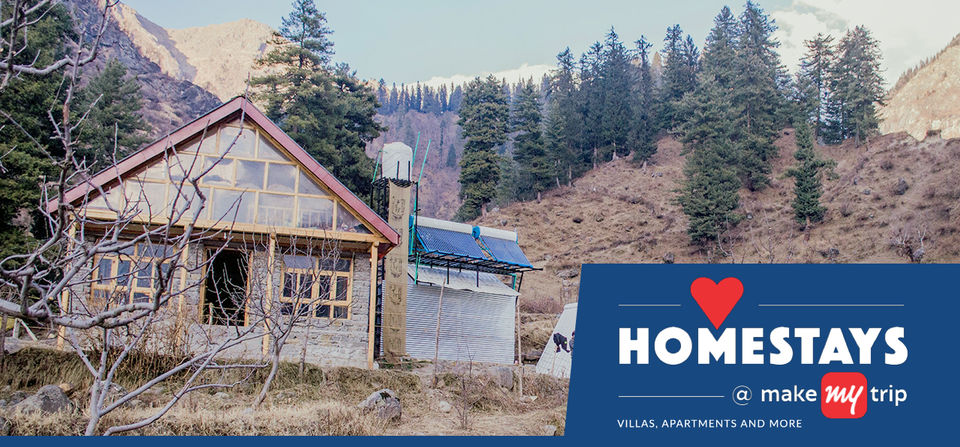 Explore the secrets and beauty of the Parvati valley, relax by the Parvati river, savour sweet organic apples and match the laidback vibe in Kasol at the StonedAge. Five exotic cottages looking out towards snow-capped mountains and forests sound like the perfect destination to connect with your family and friends outside the regular din of city life. The surrounding hikes offer a chance to stretch your legs after which you can come back to local delicacies waiting for you, made by the in-house cook.
Book the StonedAge homestay on MakeMyTrip if you're heading to Kasol.
Echor the Alpine Crest, Kalpa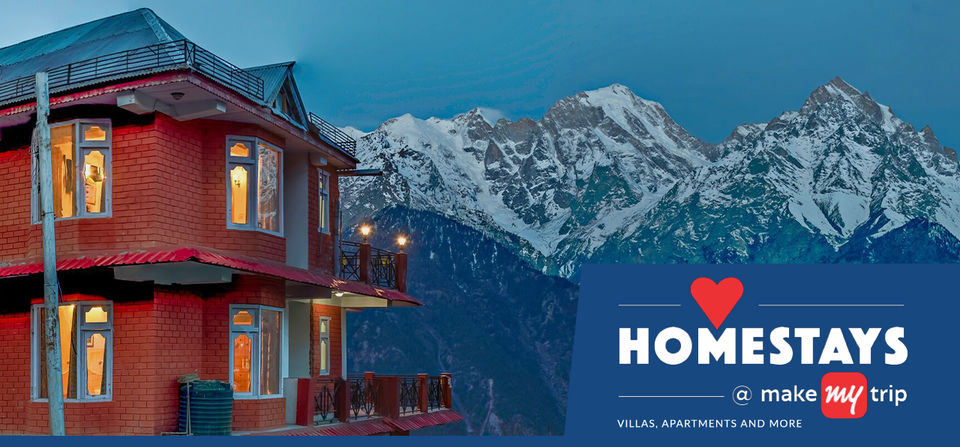 These exotic cottages with balconies offer unparalleled views of the Kinner Kailash range and promise to make your holiday an experience that will stay with you forever. This homestay against the backdrop of the mountains looks pretty as a picture and has modern amenities that are packaged ethnically to ensure you have a marvelous time watching the snowfall from your window while your feet stay toasty warm.
Book this charming homestay on MakeMyTrip.
The Villa Himalaya, Sonmarg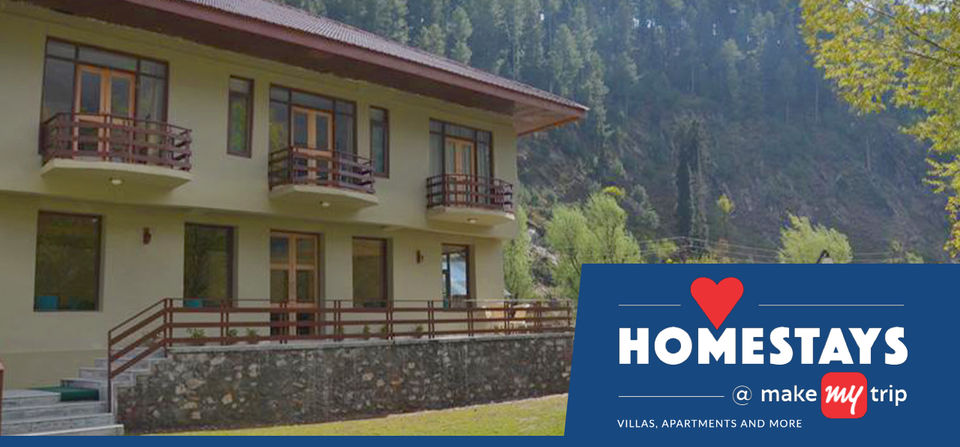 Step out on your balcony to see the gurgling Sindh river flowing by verdant forests as far as the eye can see. This is the experience that awaits you at The Villa Himalaya. Located on the Srinagar-Sonmarg road, the property offers a relaxing ambience, a restaurant, a lawn, cosy rooms, and much more. It is the perfect getaway for couples looking for a lovely locale, families looking for a relaxed holiday or adventure-seekers who've got their eye on beautiful hiking trails. Fishing, village walks, horse-riding or jungle strolls are some of the activities you can try to have fun in the last snow of the season.
Book The Villa Himalaya on MakeMyTrip for a memorable holiday.
Solomon Villa, Pahalgam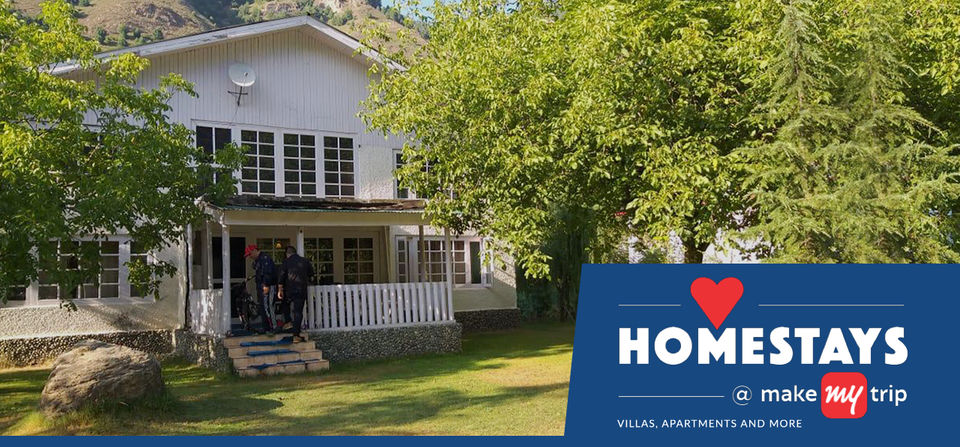 The Solomon Villa is a three-bedroom cottage fit for a small family or a group of friends who want a nice private holiday. This riverside cottage has a living space, bedrooms and a kitchen where the local caretaker cooks up amazing Kashmiri fare. Your Kashmir itinerary needs to have the Solomon Villa as a stopover when you are exploring Pahalgam.
Book the Solomon Villa at MakeMyTrip
These twelve beautiful homestays are waiting for you to come and experience the last fluffy snowfall of the season before it melts and the summer heat sets in. Make the most of the fleeing winter season by heading to the hills for a magical experience in a frozen wonderland!
In association with MakeMyTrip.
Ready to travel for free? Earn credits and redeem them on Tripoto's weekend getaways, hotel stays, and vacation packages!