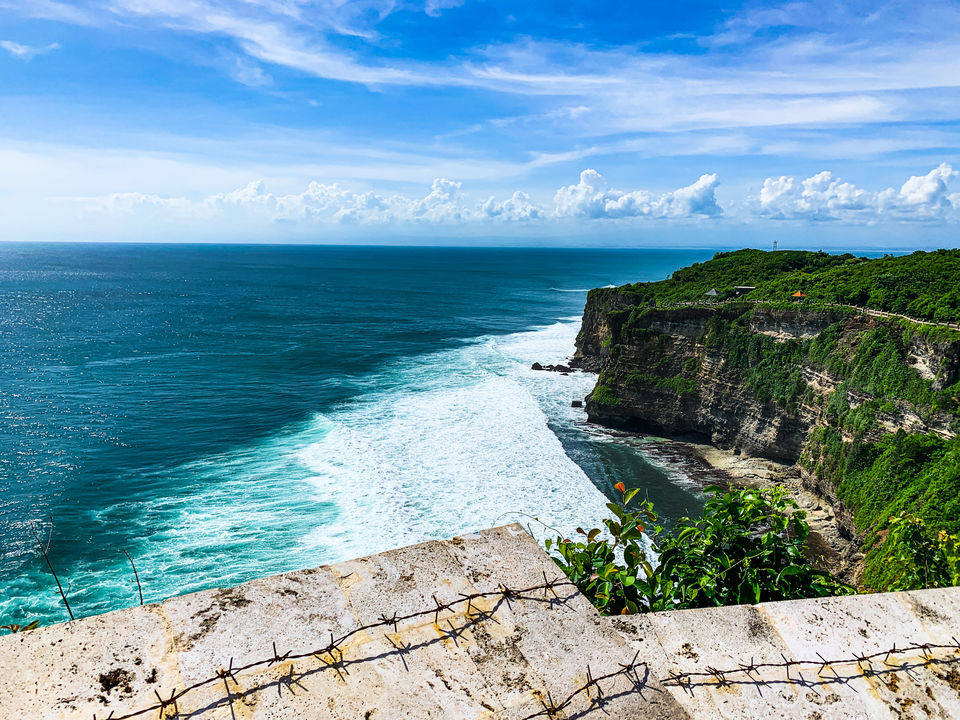 Beach beds, unlimited cocktails, and an affordable vacation is everything we want from a perfect holiday. Did I hear someone say - "That's impossible?" In this world of unpredictable people and constant drama, anything is possible! Get away from your daily stress and plan a vacation without burning a hole in your bank account. Bali is the perfect place for those who wish to socialize, make new friends for life, and go crazy without having to worry about what people will think! Or if you are an introvert like me, there's no pressure to make new friends, just explore a new place like Bali and listen to the waves crashing in.
What to Expect from Hostels and B&Bs in Bali?
Known as the 'Land of Gods', Bali is a paradise that is affordable to a low-budget traveler too! Many hostels, homestays, and guest houses offer luxurious, modern, tropical, and safe places for digital nomads and travelers of all kinds. If you are planning to travel solo and don't want to spend tons of money on accommodation, then fear not!
Whether you want to stay and work from your accommodation, make new friends from all around the world, learn yoga or simply explore - Bali has it all for you! If you have been looking for affordable options you have come to the right place. Stay in these hostels and homestays below that are ridiculously cheap, yet offer incredible value!
Cheap Stays With a Pool, Epic Locations and New Friends!
1. Sultans Of Swell - Minimalist homestay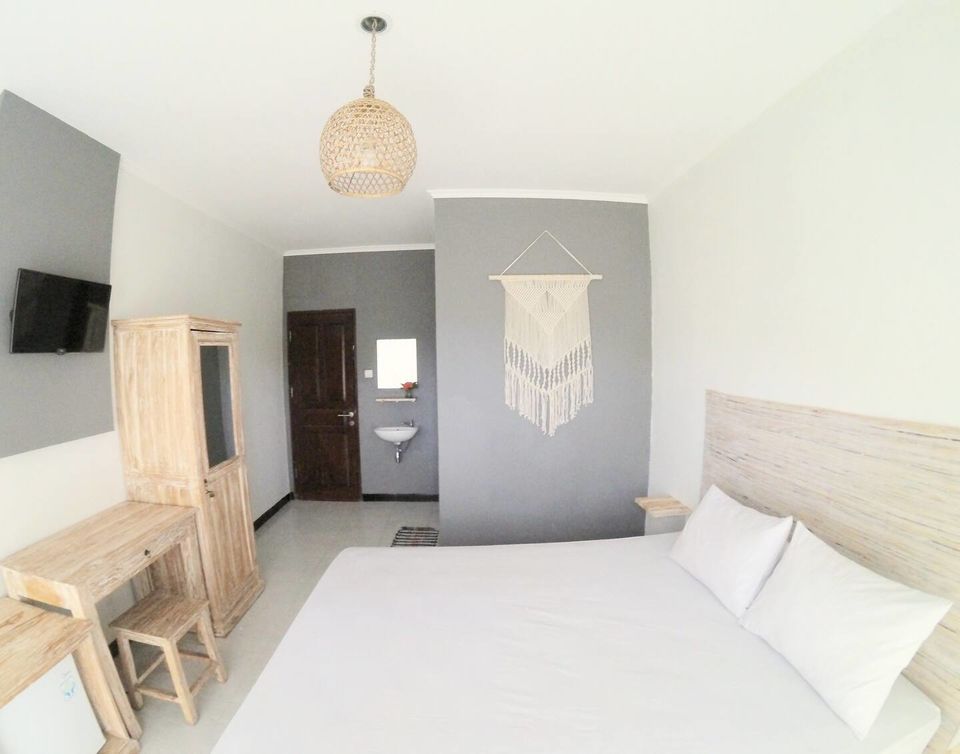 Located in the heart of the Bukit peninsula, Sultans of Swell is surrounded by the beaches. Step out for a beach day, chill in their big garden, meet new people staying here or explore the beaches nearby.

Price: INR 696
Location: Kuta
2. Villa Ricca Eco Lodge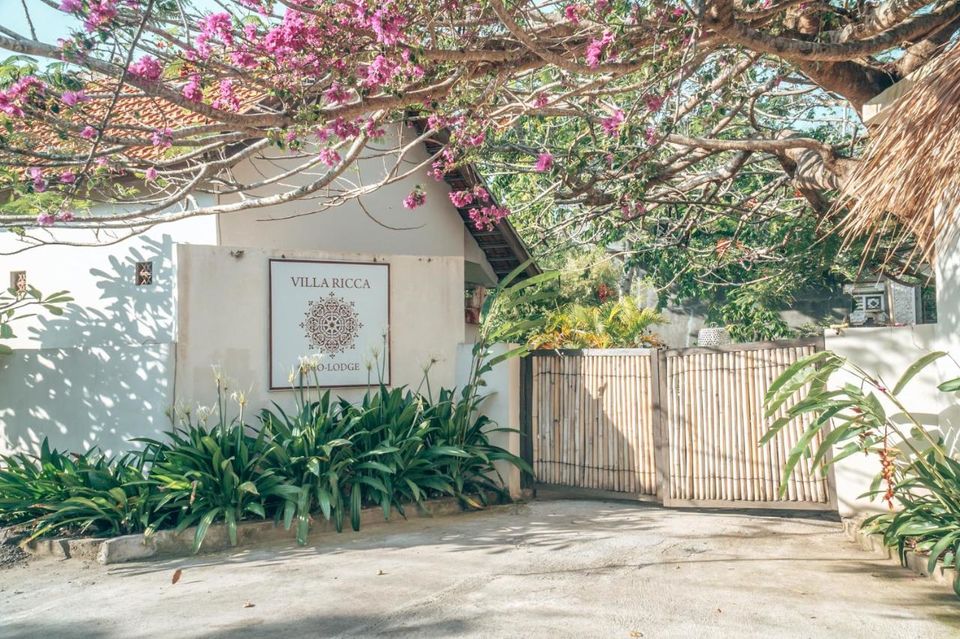 Villa Ricca Eco Lodge is a serene place surrounded by tropical greenery. Only a five minute drive from the white sand Dreamland Beach and 10 minutes away from Pandawa & Balangan beach, you can go to the beach whenever you feel like. Incase you are planning a working holiday, use their on-site café with free Wii available throughout the property.
Price: INR 586
Location: Uluwatu
3. Black Pearl Hostel
Black Pearl Hostel is located in Canggu. As per the reviews this is one of the best options that offers privacy and a huge pool for water babies. Stay here for the best beaches, good service and to make some new friends!
Price: INR 878
Location: Canggu
4. Sari Nadi Homestay
Nusa Penida is another beautiful location to spend your time with uninterrupted ocean blues and sandy beaches. Located close to Prapat Beach and 650 m of Nusa Penida Sari Nadi Homestay provides accommodation with a garden and free Wi-Fi throughout the property.

Price: INR 737
Location: Nusa Penida
5. Margarita Surf Hostel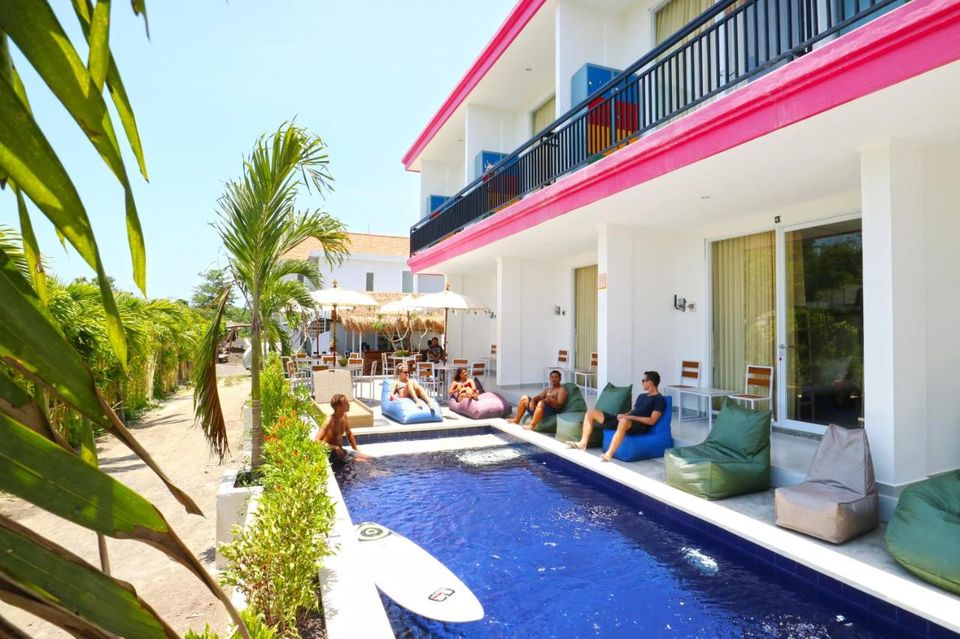 Margarita Surf Hostel is located in the surf capital of Bali, in Canggu. Stay surrounded by jungle views yet close to the beach. Make new friends or simple work from a cozy spot facing the tropics.

Price: INR 258

Location: Canggu
6. Private room in villa by Kampoeng Saya
Kampoeng Saya is new guesthouse located in Seminyak. It features a unique concept of wooden houses with six different layouts and a mix of modern and traditional architectures.
Price: INR 965
Location: Seminyak
7. Arya Wellness Retreat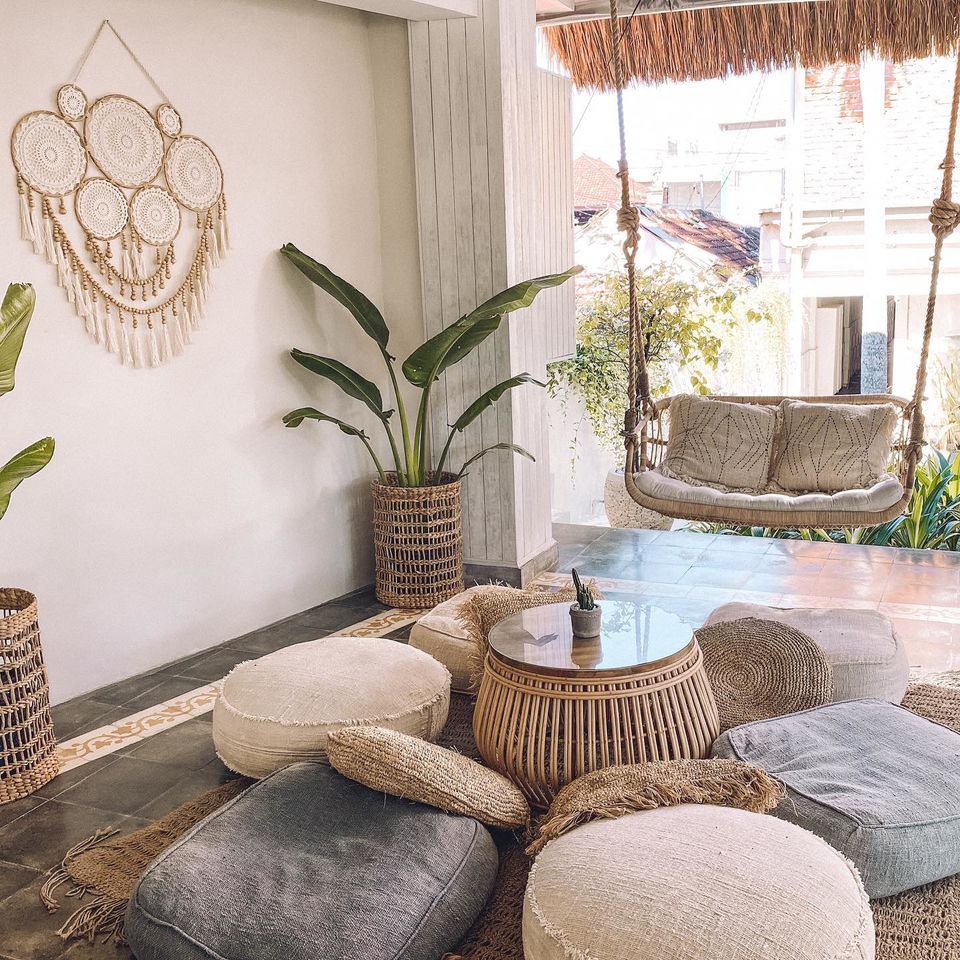 Arya Wellness Retreat is the perfect place for anyone who is looking for a boho-chic place. Offering balance for a healthy, eco-friendly and social stay, it is located in Ubud close to all the main attractions.

Price: INR 500
Location: Ubud
8. Art Canggu Hostel
Oozing boho vibes, the Art Canggu Hostel is the perfect place for backpackers. If you are an eclectic person who loves making new connections, this place is the perfect fit for you!
Price: INR 784
Location: Canggu
9. Clandestino Hostel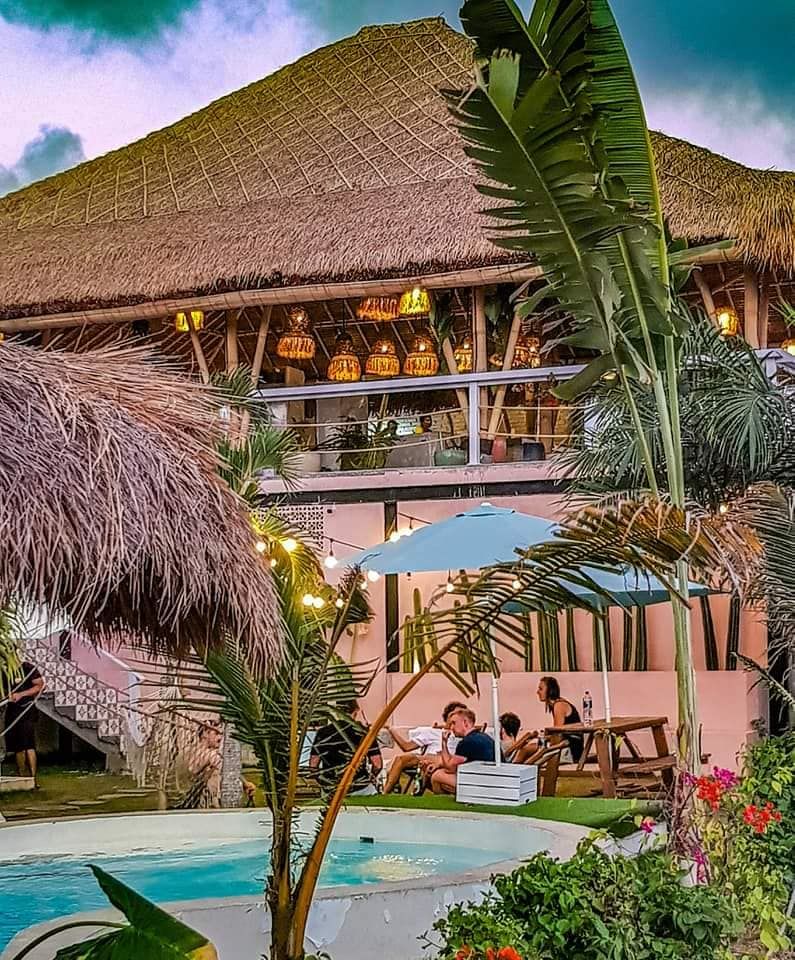 If you are backpacking as a couple it doesn't mean you can't find a romantic hostel to cozy up in. Offering both private and dorm rooms, Clandestino Hostel is perfect to stay with your travel buddy. You can swim up to the pool bar for a drink, or flirt at the tiki bar for a little added atmosphere.
Price: INR 490
Location: Canggu
10. Nara Homestay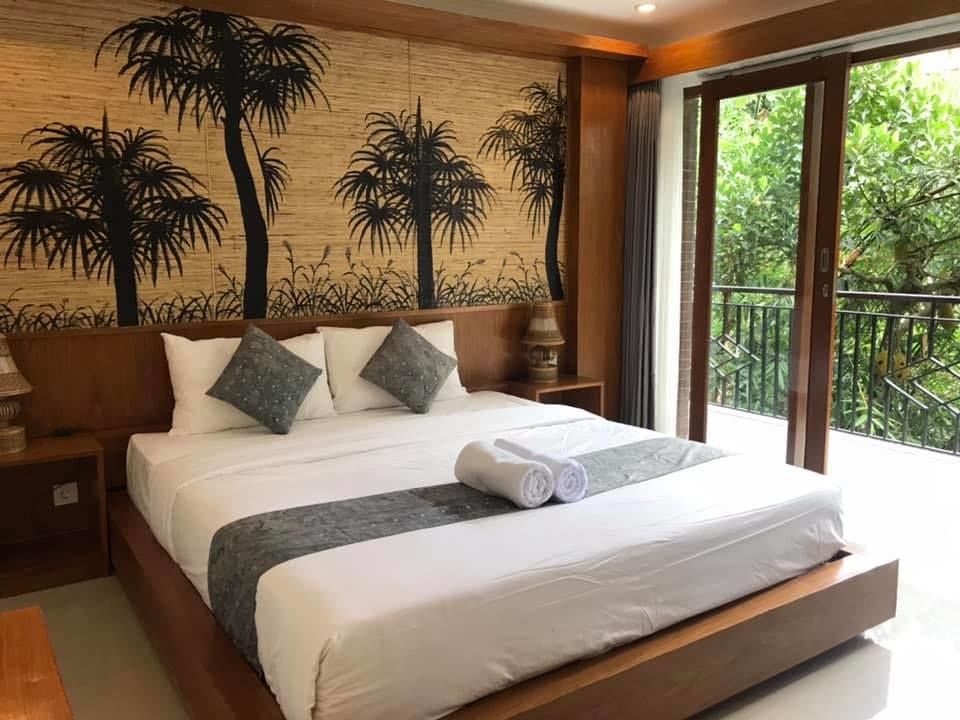 Located in Ubud, Nara Homestay is perfect for those of you who want some peace in your own abode. You don't always have to stay in a hostel just because you are travelling solo right? Homestays like these are the perfect value for money option.
Price: INR 800
Location: Canggu
11. Private Pondok in small farming village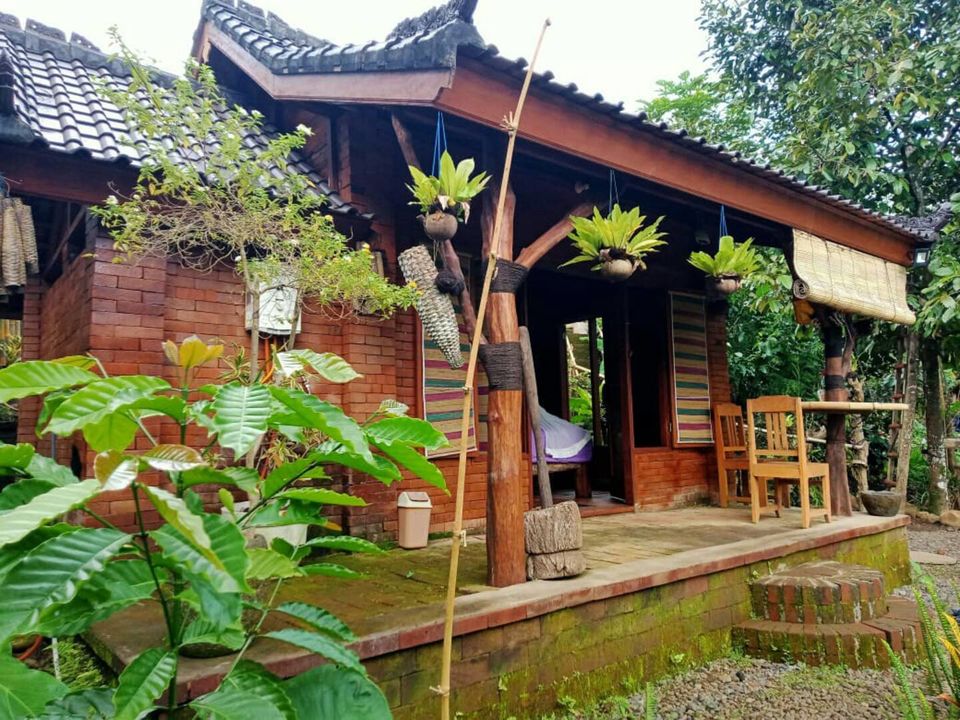 Get up close with the locals and stay in a small farming village in Bali. Provided with a private room in a traditional Balinese house, this experience is perfect for those who don't wish to stay in commercial areas.
Price: INR 862
Location: Canggu
Choose from the best areas to stay in Bali:
1. Seminyak - for party animals
2. Kuta - for couples and families
3. Canggu - for solo travelers and everyone else
4. Udub - for those who love nature, jungle and yoga
5. Uluwatu - for cliff tops sunsets and beaches
6. Nusa Penida - another beautiful place to explore
Bali is a place with a perfect amalgamation of dreamlike holiday and cheap yet good hostels and B&Bs which are affordably priced. You could be a solo, a couple on your honeymoon or a group of friends who want to have the time of their life! So which one are you going to stay at? Do you plan to visit Bali in 2022? Let me know your thoughts in the comments below.
For more travel recommendations and stories follow me on Instagram @curlytravelmess.
Ready to travel for free? Earn credits and redeem them on Tripoto's weekend getaways, hotel stays and vacation packages after the pandemic is over!
Watch travel stories come to life with Tripoto on Youtube!