Have you ever wished for an endless road trip? Well! In that case you clearly didn't wish hard enough because dreams like these do come true! Meet Will and Alyssa, who are exploring the world on a school bus which they have converted into a fully functioning tiny house.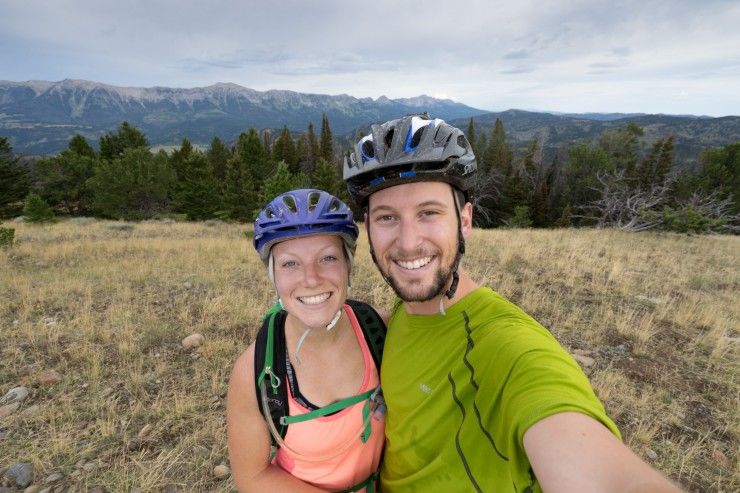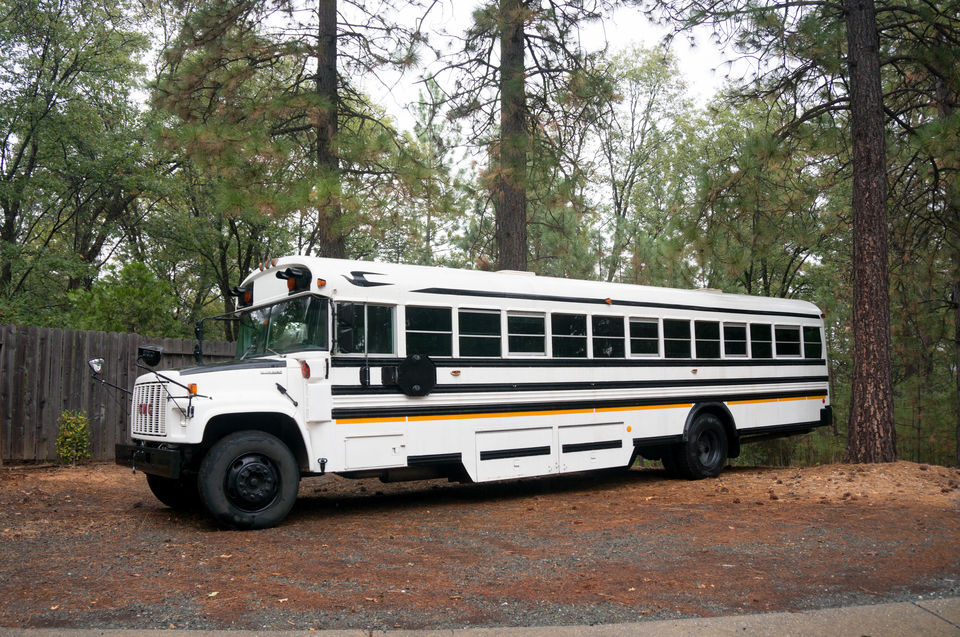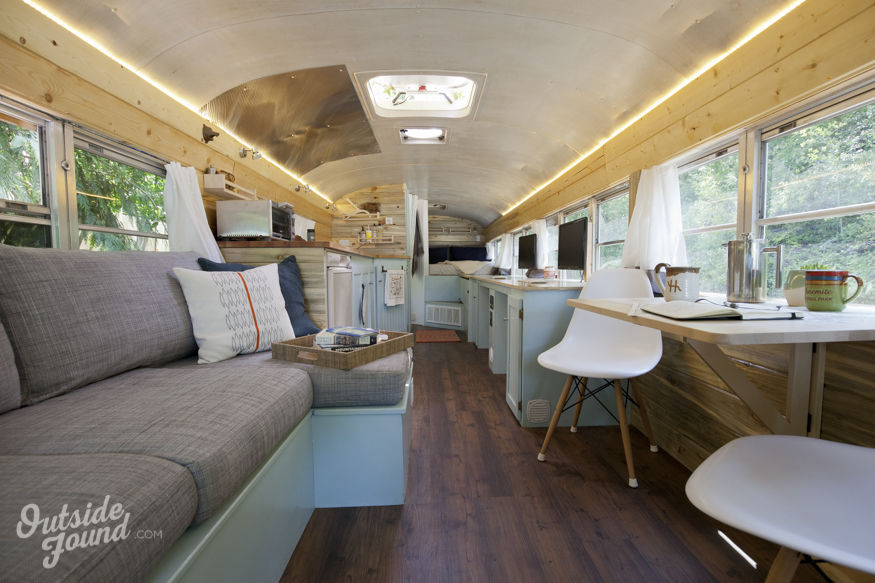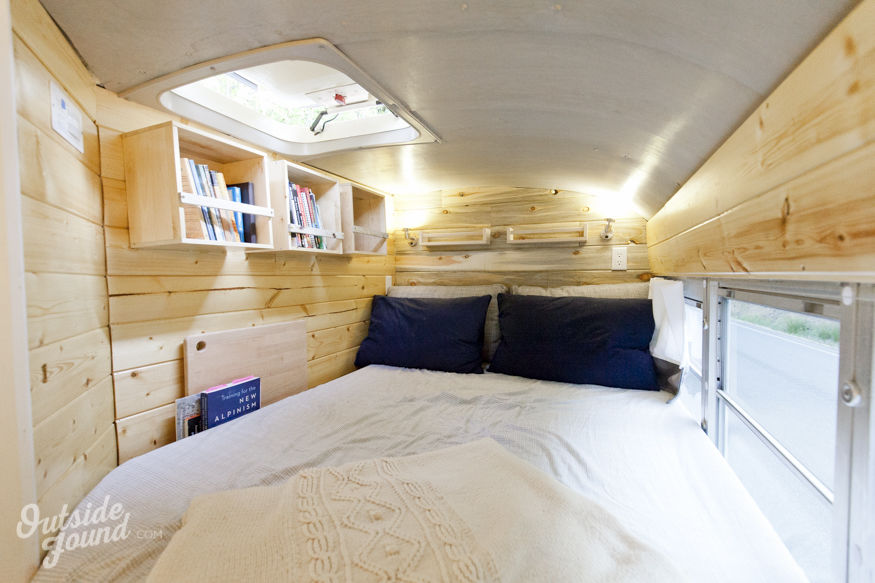 The couple is on an epic adventure where both of them hike, bike, ski and explore the world around them traveling in a converted school bus. Sounds fancy, right? Let me make it fancier. There's a dog too!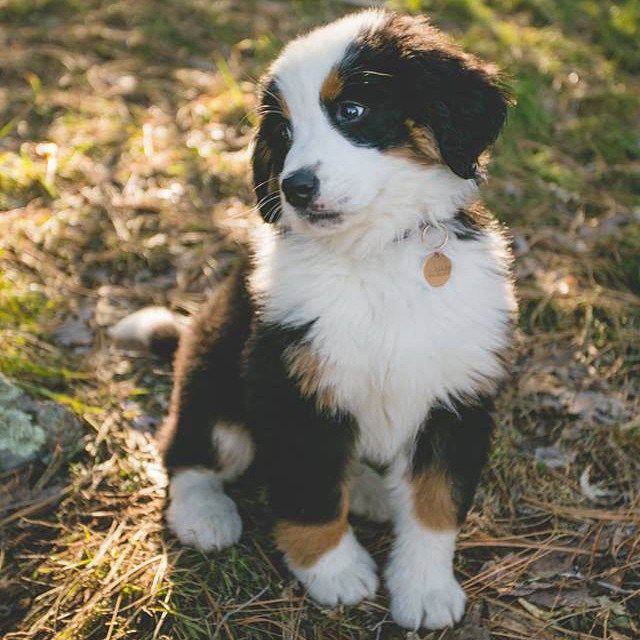 They also had to figure out how to get their dog comfortable with the journey. One of the major reasons the couple decided to drive around the country rather than fly around the world is their gentle giant Hilde, a Bernese mountain dog with a kind heart and a soul for adventure.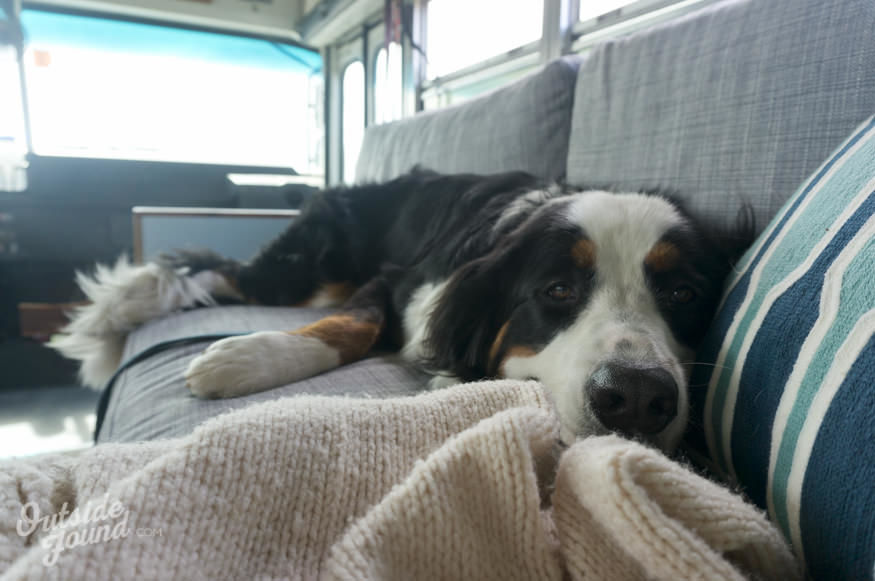 "She's a huge part of our lives, and we just couldn't imagine leaving her behind," Alyssa says.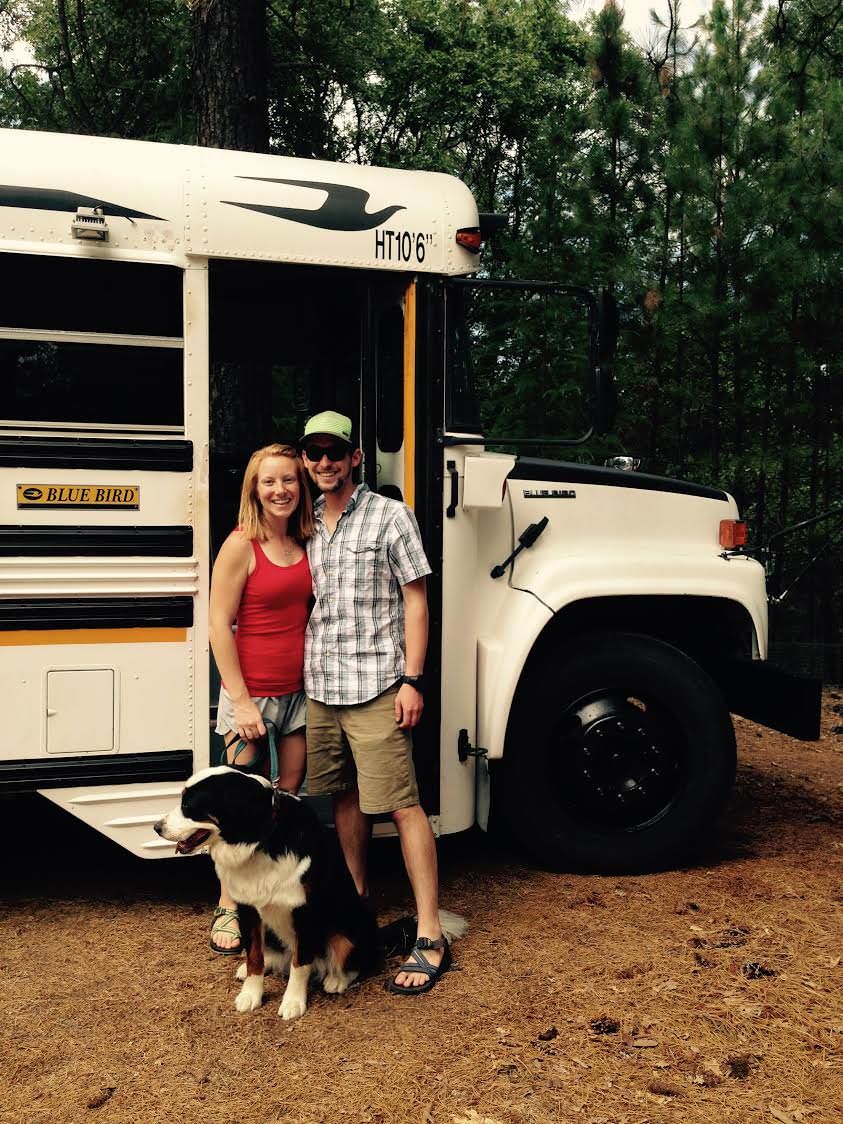 "Since her puppyhood, we've been training her to be the ultimate adventure companion." Hilde cemented her badass status when she won the "Live Your Kurgo Adventure" contest. Kurgo, a manufacturer of pet adventure gear, set up the family with great outdoorsy dog gear for Hilde.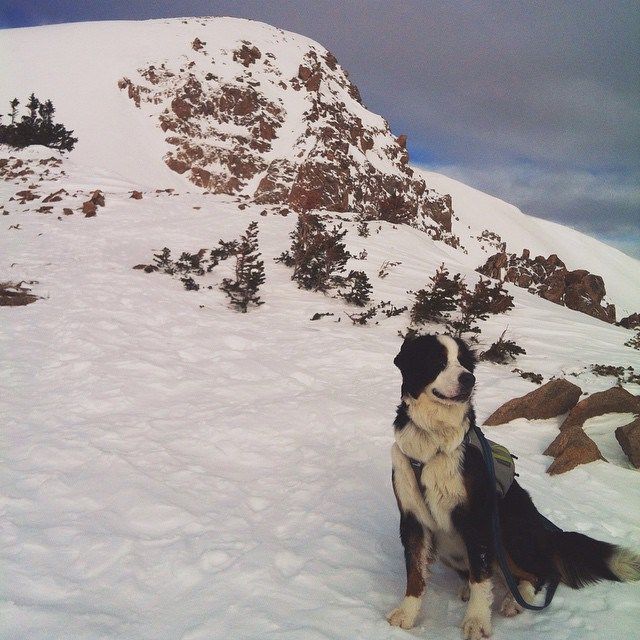 "She comes alive on the trail, and every excursion we have together reminds me to live in the moment, to be happy that we're alive, and to enjoy the incredible beauty that surrounds us.
She is comfortable in the bus now these days, but it was tough in the beginning. As soon as the bus started rumbling to life, she started zooming around, searching desperately for an exit. She ended up squashed down in the wheel well, which was probably the least safe spot for her to ride."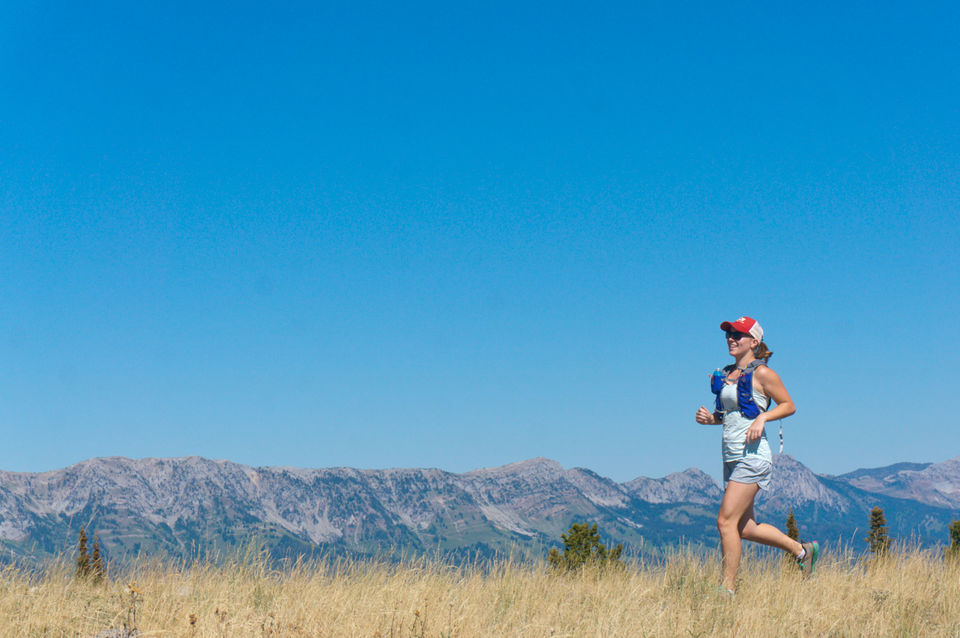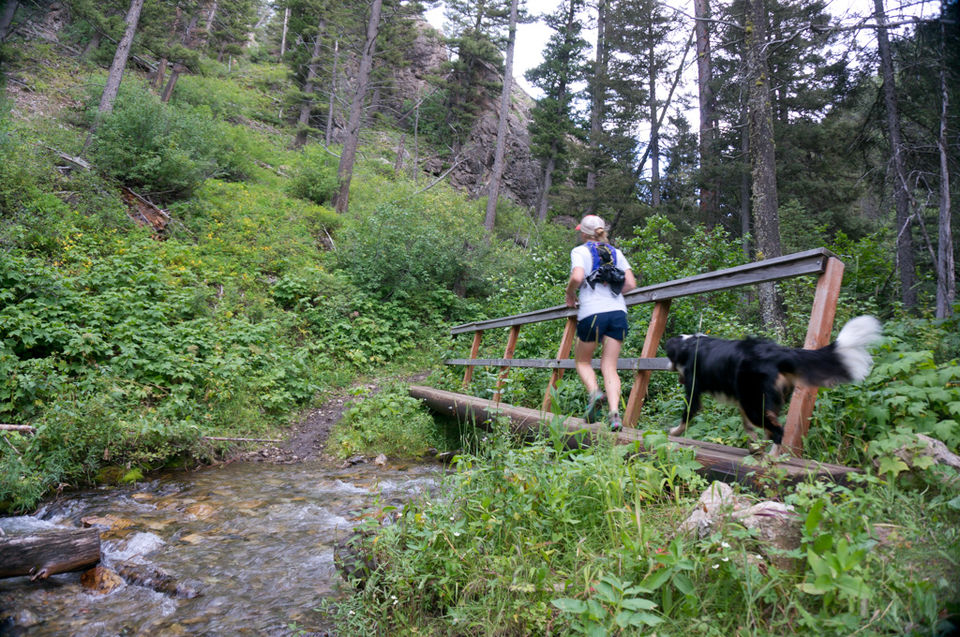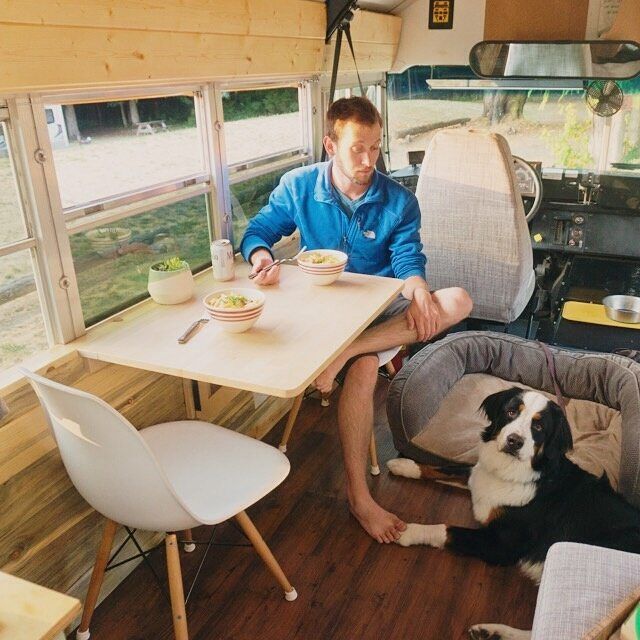 These days the duo, along with Hilde, are able to live and work on the road. Together they run a small Internet consulting company. They also chronicle their adventures on their website, Outside Found.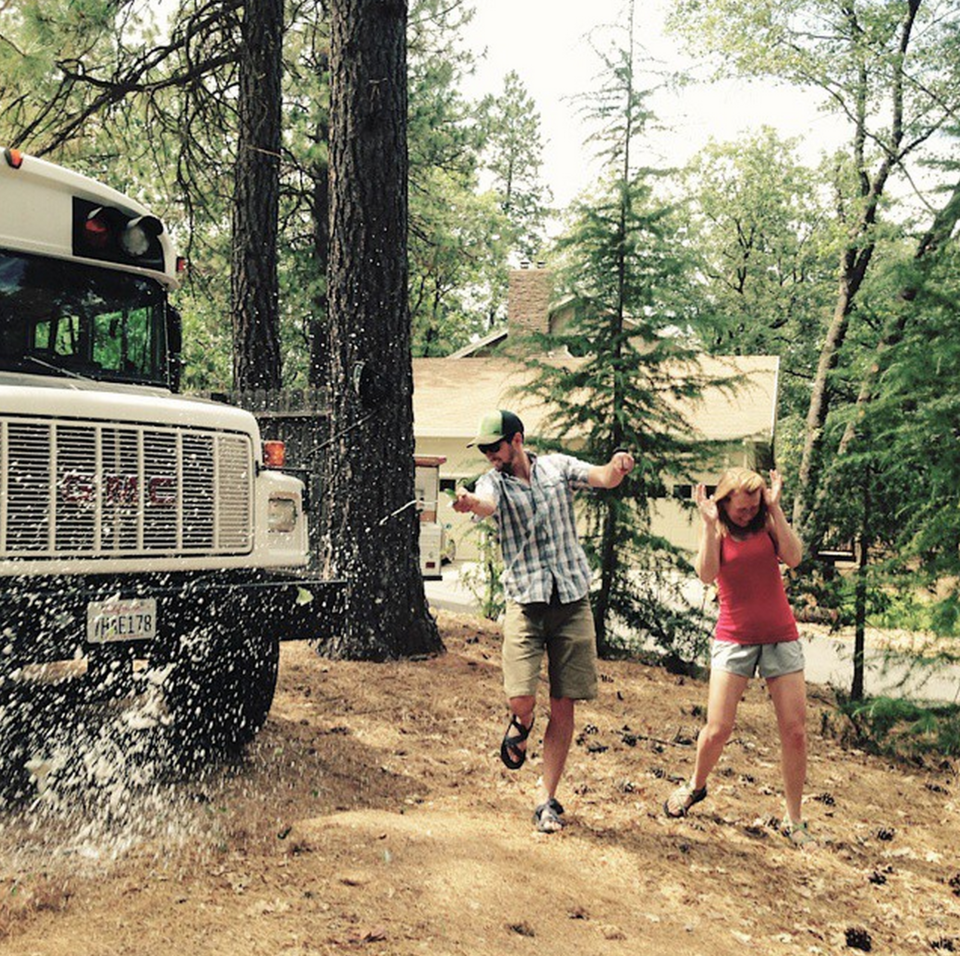 I think that's why they say, think outside no box required!