A handful of culinary craftsmen are whipping up meticulously prepared foods, in small batches. Here's where you can get a taste of artisan cooking in Mumbai.
By Kiran Mehta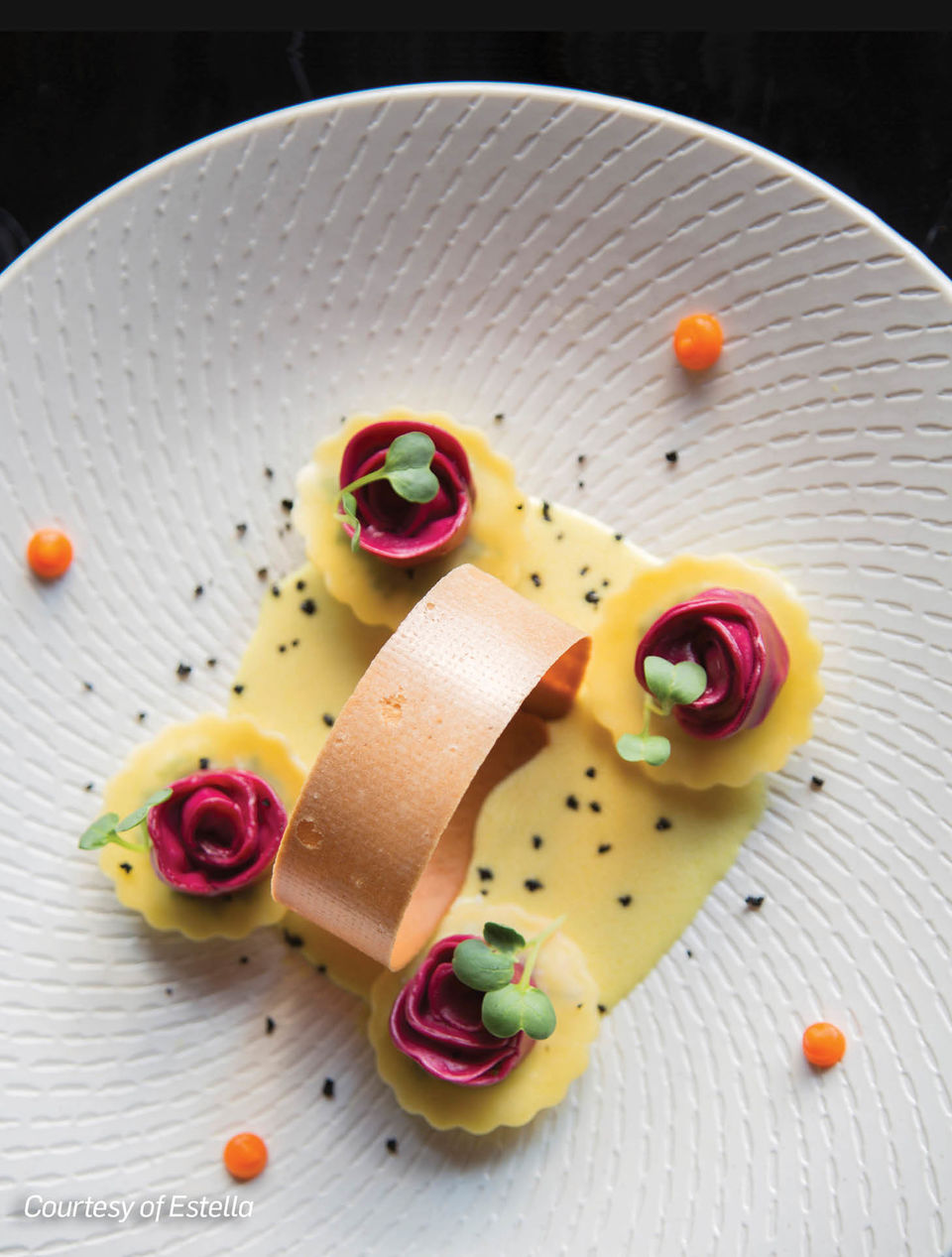 The soothing scent of warm milk and honey fills the air, in the cosy room no bigger than an average Mumbai office-cubicle. In a corner, a mixture of eggyolk, castor sugar, and milk begins to simmer. Alyssa Chesson moves the wooden ladle through it and the mixture slowly drips off the back of the spoon.
She then pours it over the grated blue cheese. Next come dollops of sinful cream and a spoonful of dark and delicious honey—all of these together create the Blue Cheese Honey ice cream. Apart from the exotic flavours, what's intriguing is that there's no assembly line at Bono Boutique Ice Cream, just a pair of expert hands— the Chesson sisters. And that's artisanal foods for you.
While 'artisanal' in the realm of food is a word that has been thrown around a fair bit, we'd like to think of it as food that's handcrafted by an expert or someone with a passion for that particular cuisine. Naturally, it's made in small batches. And the makers are almost always picky about where they source their products from. In a modern world, where the relationship between the producer and the user is almost non-existent, artisanal cooking brings that luxury back. And it's not limited to ice creams—you can enjoy handcrafted sweets, and carefully curated meals at many places in Mumbai.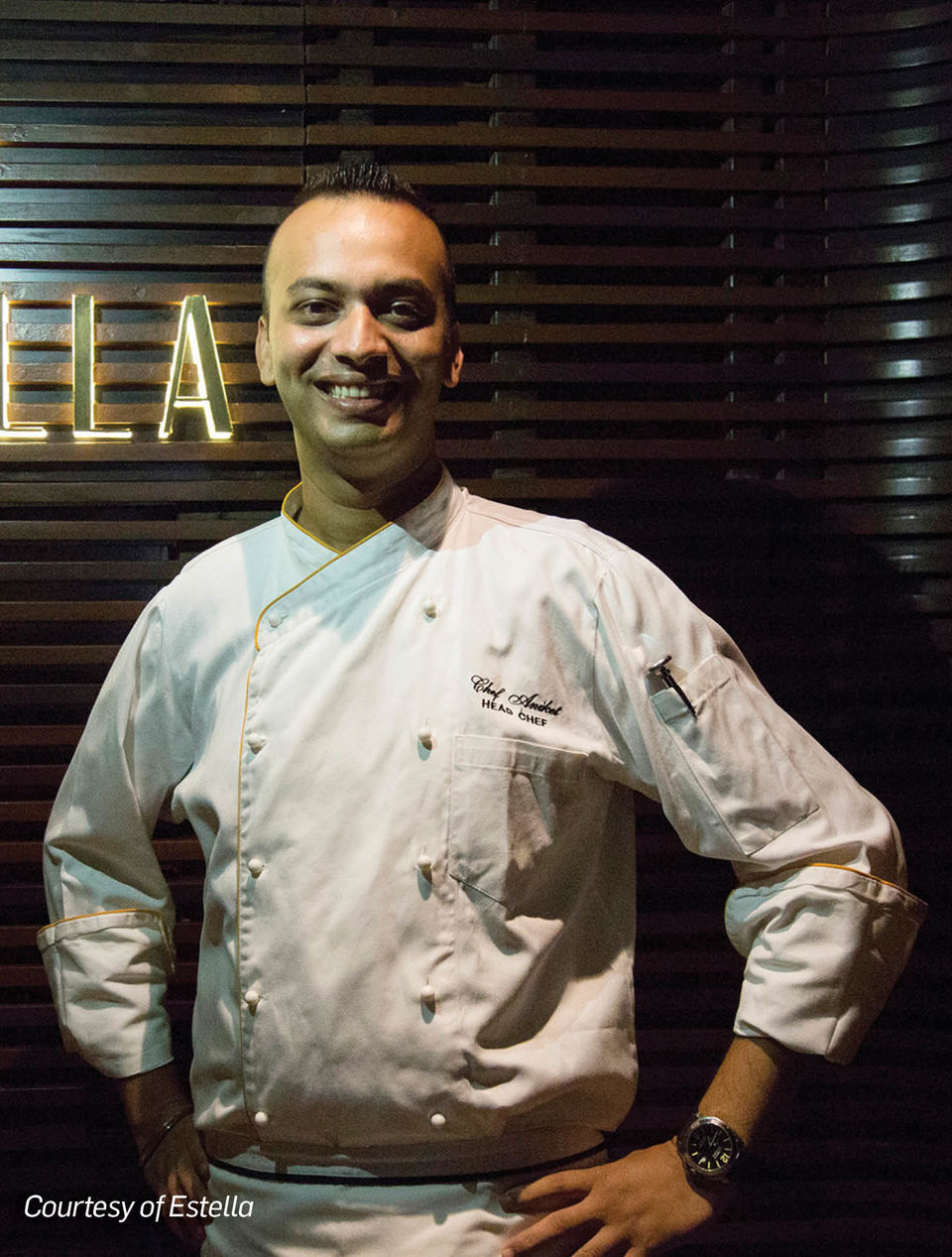 Estella
For a city that was built of seven islands, Mumbai has just a handful of top-notch waterfront restaurants. Estella, which opened in December last year, is the newest addition to the list. The deck offers sweeping views of the Arabian sea—make sure you reserve a spot or you'll be led indoors, missing out on the gorgeous scenery. Head Chef Rohan D'Souza ate his way across Australia, learned the ropes while working at a restaurant at the Gold Coast, and eventually brought back a bit of the continent to Mumbai.
While Australian cuisine was once deemed a mere mix of world cuisines—given the continents curious multi-cultural inhabitants— now, it has earned a place on the culinary map; Estella celebrates its modern spirit. The menu features red meats reared on Australian farms and fresh seafood dishes such as the Grilled Tasmanian Scallops (`850), and the quintessentially Australian John Dory (`1,100). Along the way, you'll also chance upon Spanish and Mediterranean dishes—a true reflection of the cosmopolitan continent.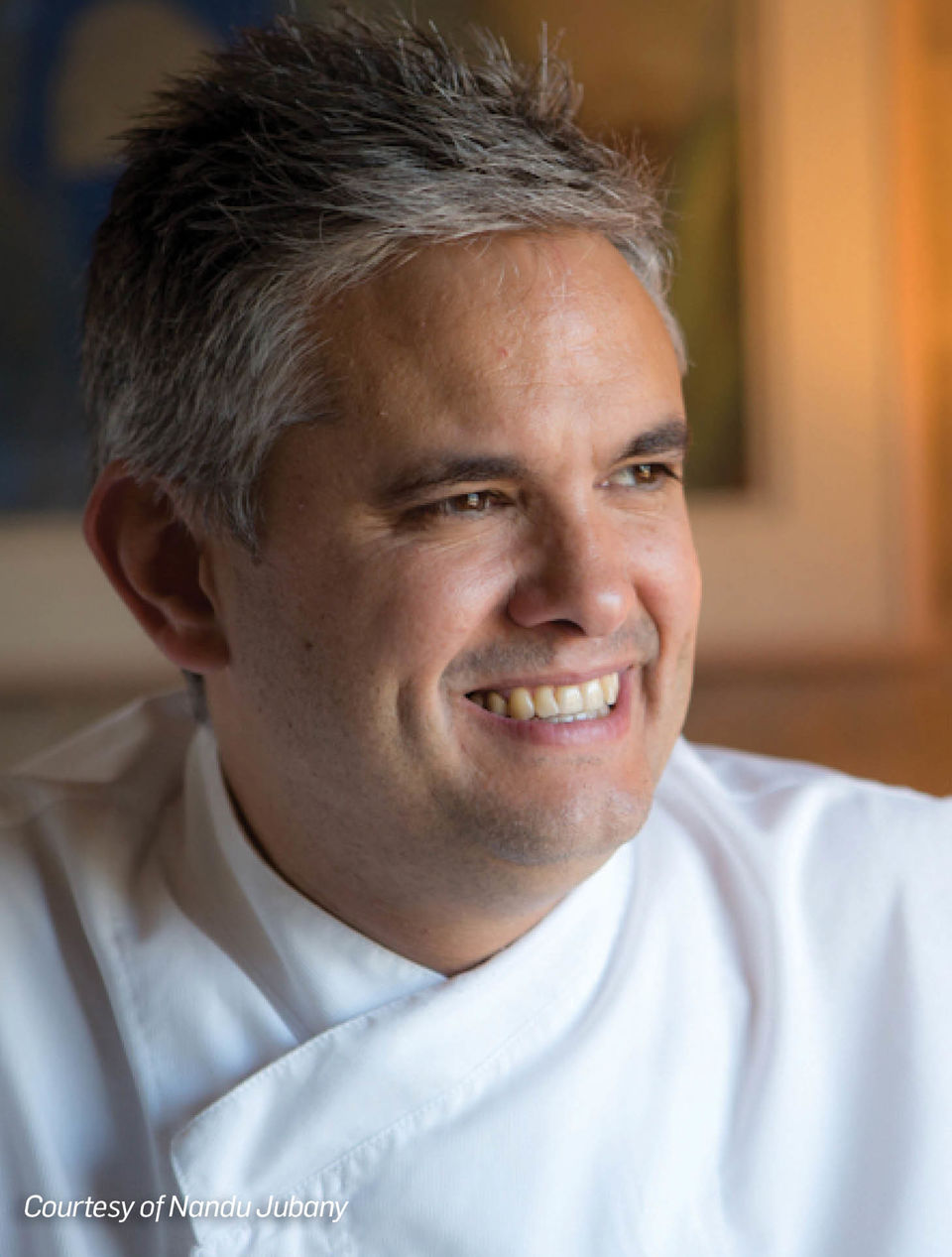 'Every meal is an artful adventure, for both cook and diner,' reads the introduction to The Lovefools on their webpage. The woman behind the 'dinner lab,' Chef Sarita Pereira explains that the lab, set in a cosy villa in Bandra, is an intimate community table that whips up elaborate eight-course dinners, every Saturday night at 8.30 pm.
It gets better: Each course takes you to a different part of the globe. The menu changes drastically from one week to another, based on the choices of the diners. Nothing is conventional about the lab, certainly not the story behind it: Chef Pereira, on a whim, wrote to her favourite Michelinstarred Chef Nandu Jubany, in Spain.
She didn't expect to hear back, but she got mail. He invited her to work with him in Vic, a town set 70-odd kilometres from Barcelona. She learned the ropes from the best, specialised in Catalan cuisine, and subsequently mastered European, Far-Eastern, and Mediterranean cuisines. A meal at The Lovefools starts with an amuse-bouche, moves on to tagine and paella, and eventually, you get the world on your plate. But every meal has one thing in common—two courses of desserts that contain her delicious artisanal ice creams.
Chef Pereira relies on local and seasonal produce, whenever possible. For the more exotic dishes, she picks up spices when travelling abroad, and works closely with importers. Make sure you book your spot (`3,000) as seats are limited to 12. Or, opt for Trial Tuesday when the chef experiments with a host of ingredients and recipes, and you can expect delicious accidents—she prepares two or three courses for up to six guests.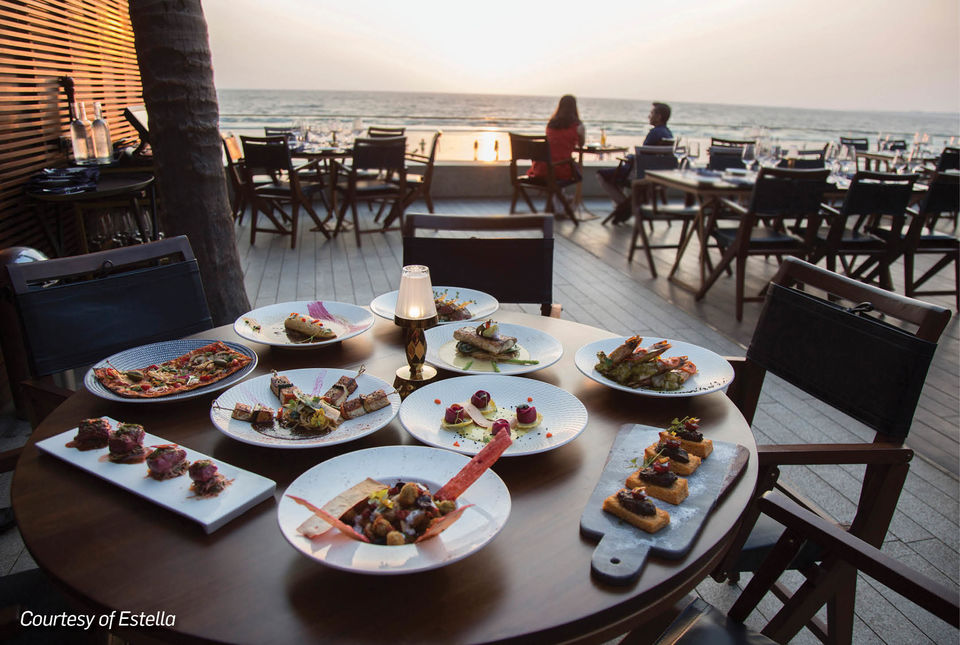 Kitchen Garden By Suzette
When the trio behind Suzette—Antonia Achache, Jeremie Sabbagh, and Pierre Labial— decided to start Kitchen Garden (opened in October last year), they were looking to introduce a cuisine that's healthy and serves the environment.
The farm-to-table concept has them working with Maharashtra-based farmers for their ingredients. There are no pesticides in the produce they use—all fruits and vegetables are organically grown. Additionally, their healthy recipes have no artificial flavours or additives.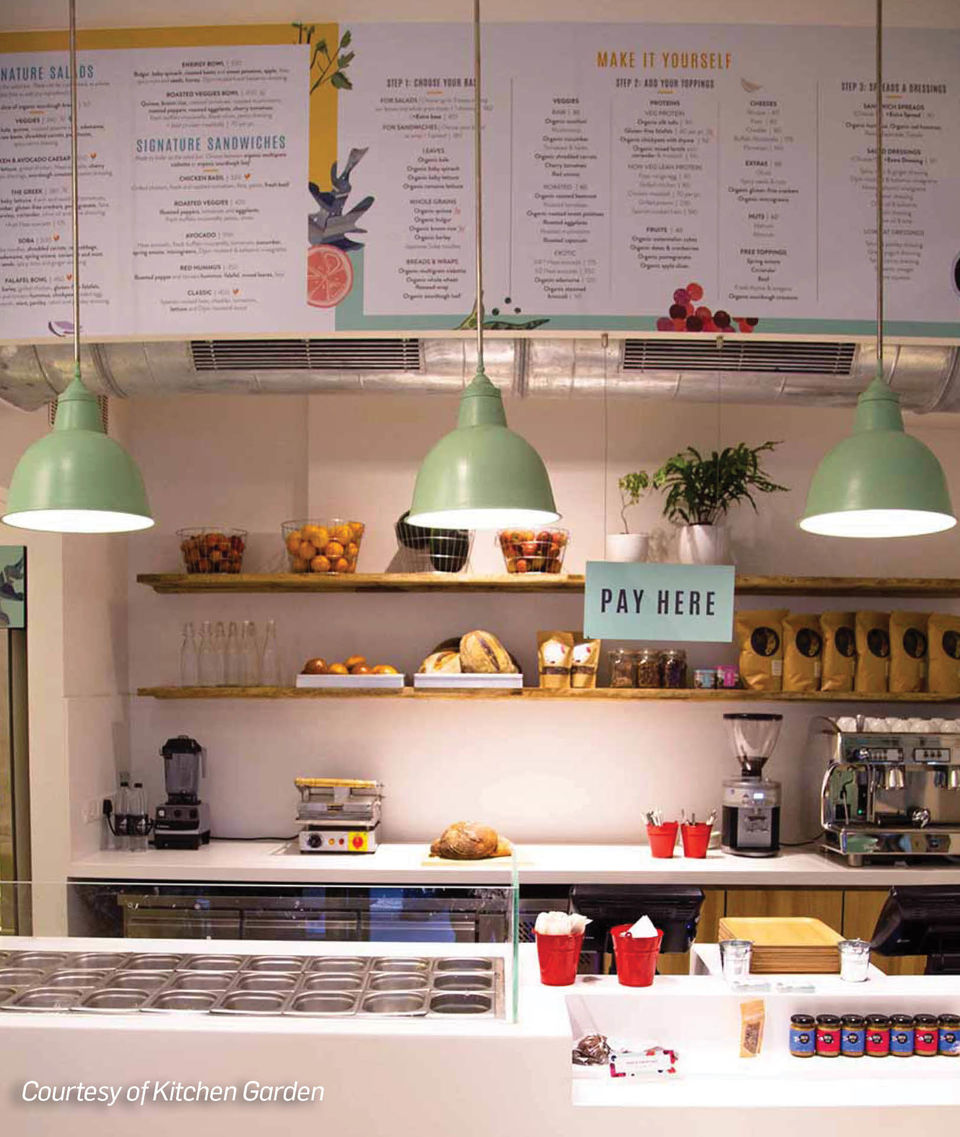 The eatery's signatures are salads and sandwiches (`320 upwards) with delicious sauces and dressings. Do try guilt-free smoothies with natural sugars (`230 upwards).
Nordic Kandie
In 2014, a sixth-generation marzipan-maker, Thea Tammeleht decided to enter the Mumbai market, armed with secret recipes passed down in her family with Nordic Kandie, and became an instant hit. Walk into the store and you'll find marzipans in a range of fl avours (`150 onwards for a single piece) such as chilli mango, anjeer, peanut butter, and litchi.
She brings the best of the world for her products: The key ingredient, mamra almonds, are imported from Iran; chocolate that covers the marzipan is imported from Belgium, and the pure gold garnishing is imported from Giusto Manetti (gilders since 1600).
"While 'artisanal' in the realm of food is a word that's been thrown around a fair bit, we'd like to think of it as food that's handcrafted by an expert or someone with a passion for a particular type of cuisine. Naturally, it's made in small batches. And the makers are almost always picky about where they source their products from."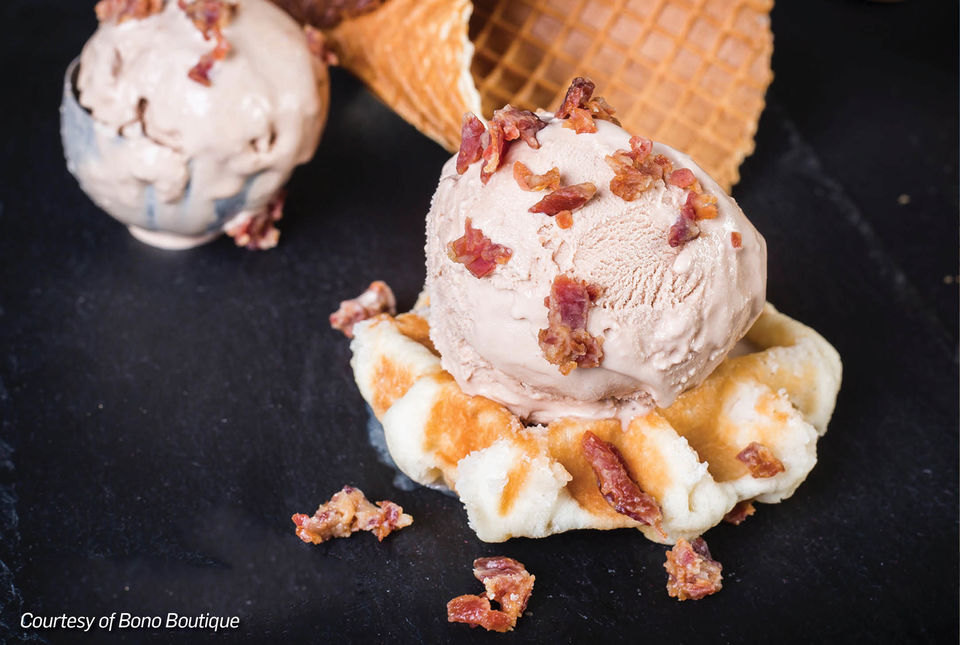 'When most little girls wanted dolls, I wanted an ice cream maker,' says Alyssa Chesson, a Cordon Bleu-trained chef, and co-proprietor of Bono Boutique Ice Cream. Aided by her marketing-savvy sister, Simone Chesson, Bono set out to fill a gap in the market—that of artisanal ice creams.
From Dark Chocolate Italian Truffle Oil ice cream (half-litre tub costs `900), to sugarfree Dark Chocolate Sea Salt (`700), to Milk Chocolate Bacon (`675), you'll find a range of unconventional flavours at this tiny take-away (there are no seats here, and our press privilege allowed us to watch the Chesson sisters at work).
The ice creams use only organic milk, and do not contain any preservatives, stabilisers or emulsifiers. What we love about them is that the unexpected combinations play havoc on the tongue—you never know what you're going to get.
Frequent Searches Leading To This Page:-
food trip in mumbai, weekend getaways from mumbai, weekend holiday tour near mumbai, weekend trip cost near mumbai, weekend holiday trip from mumbai