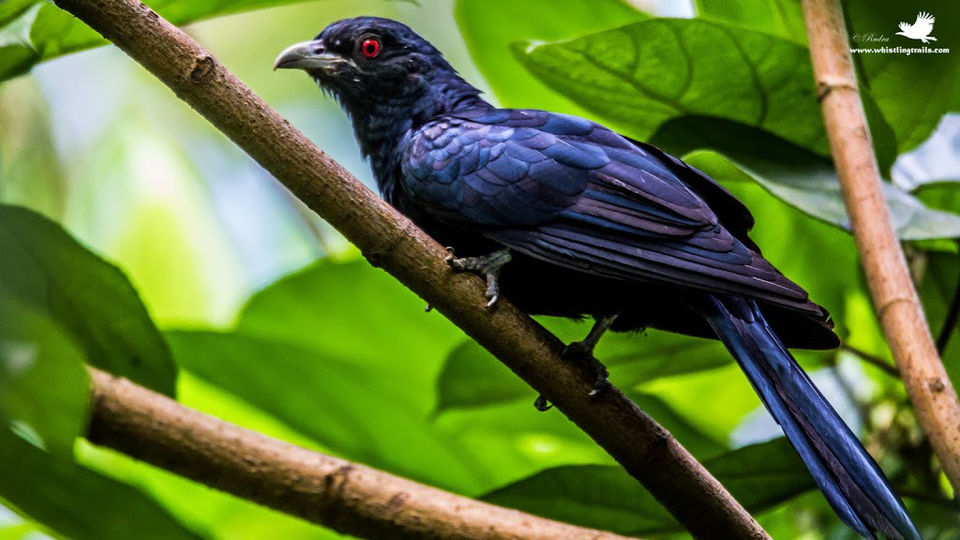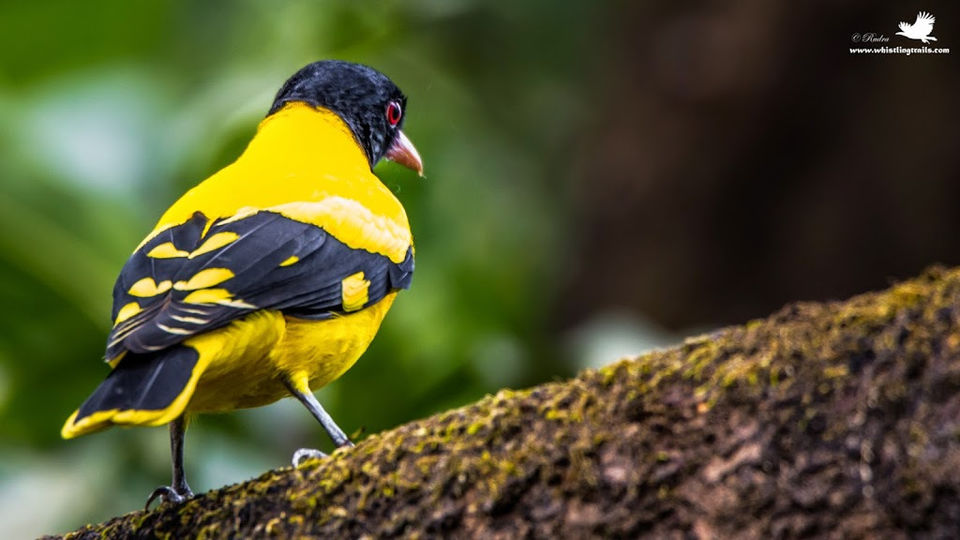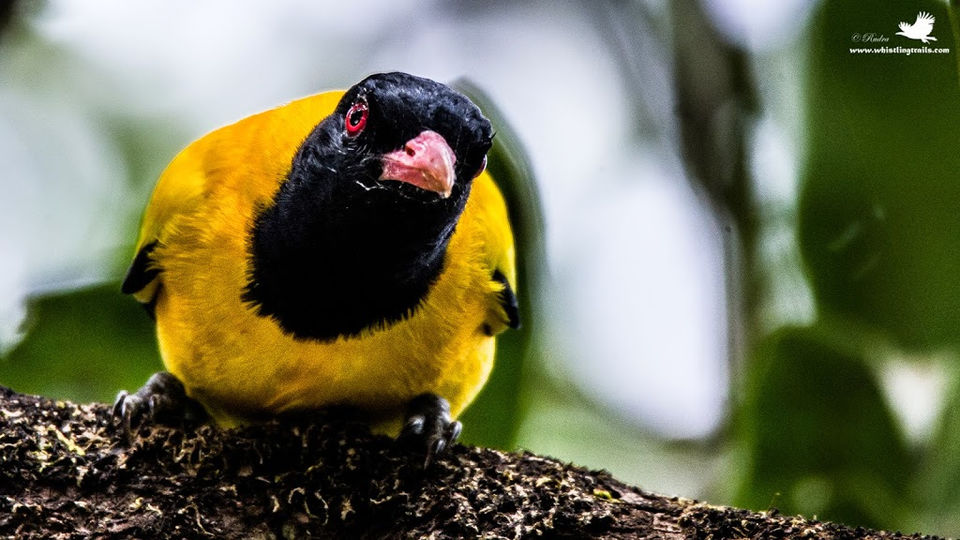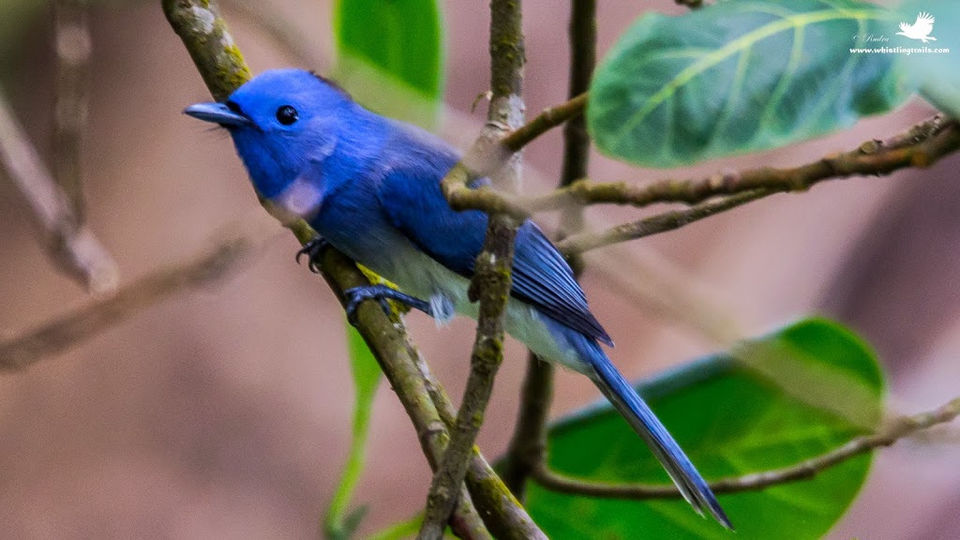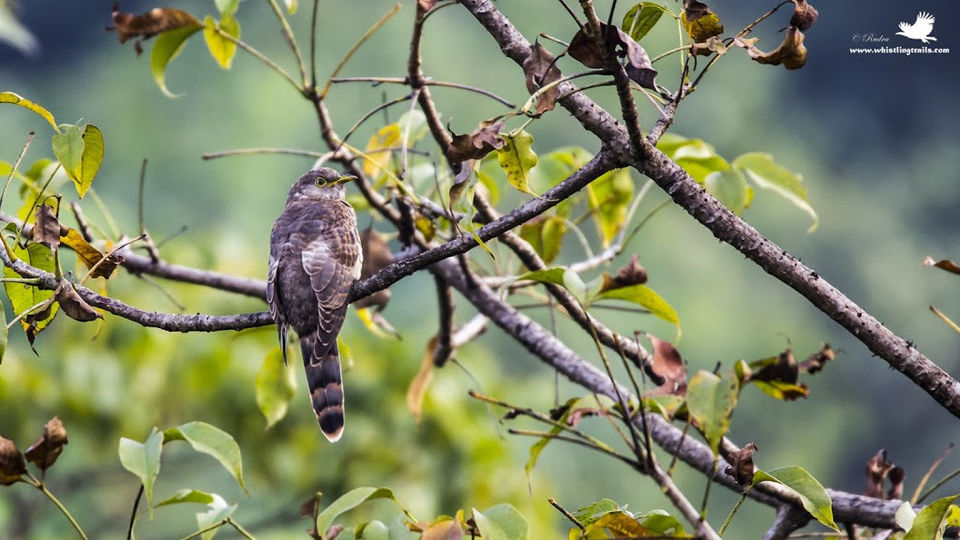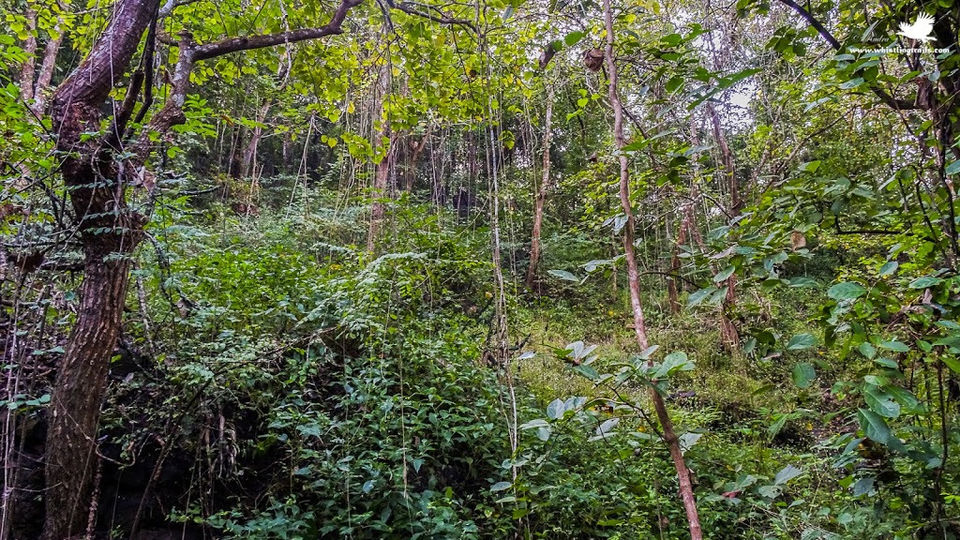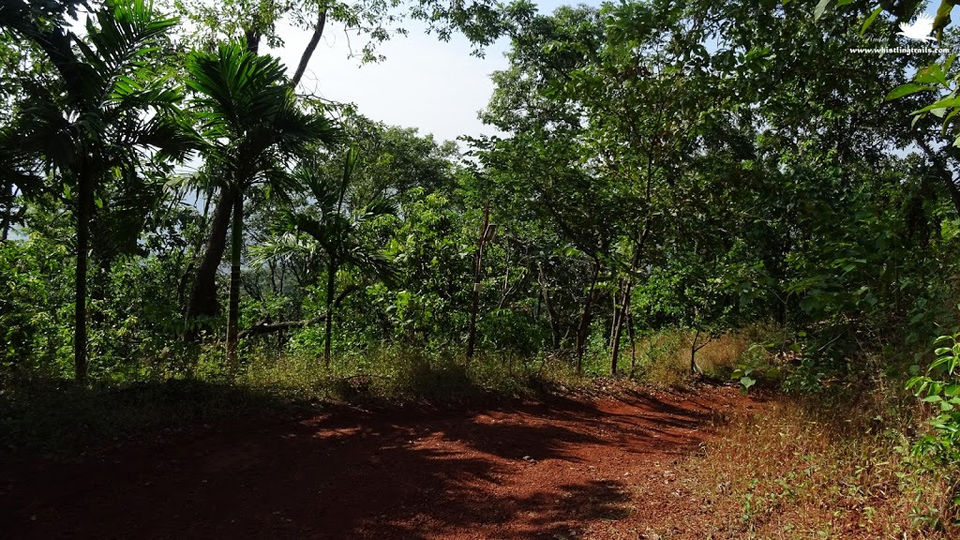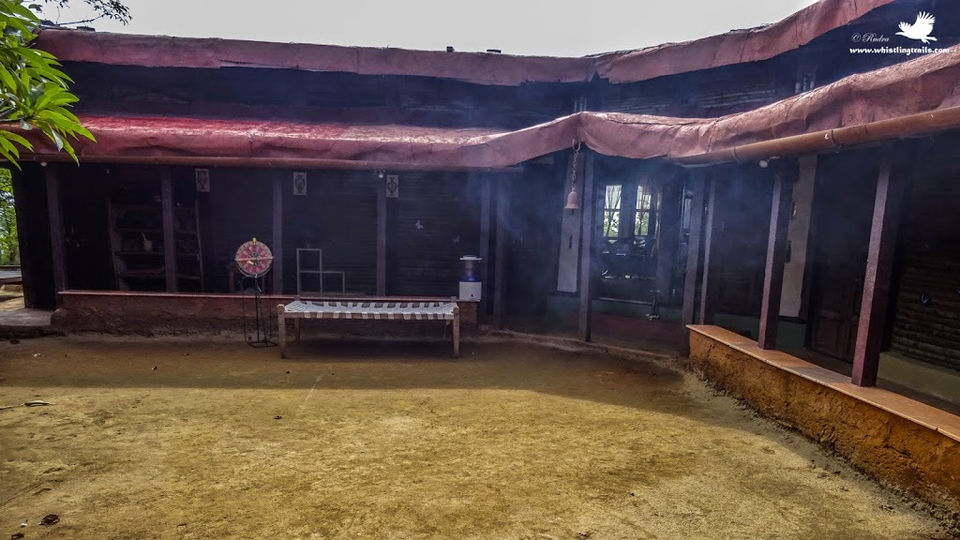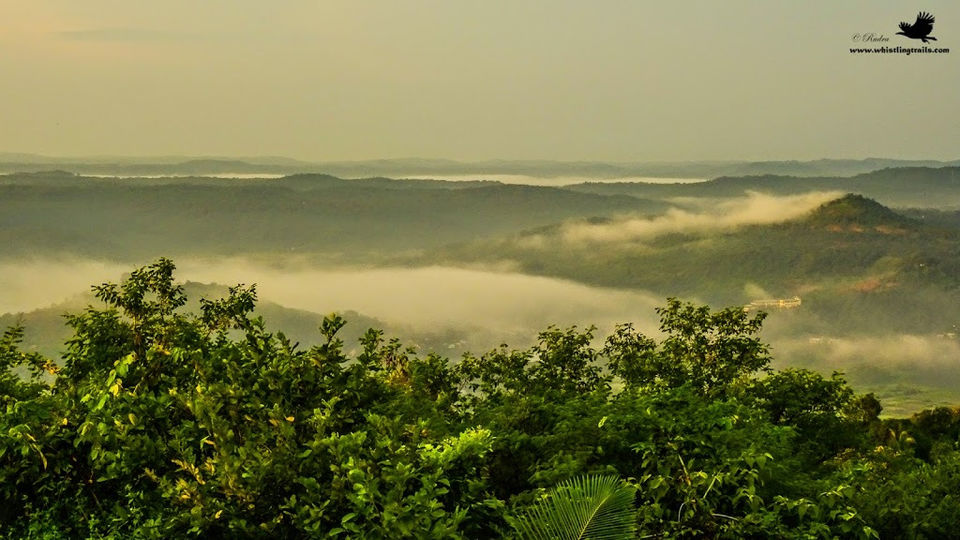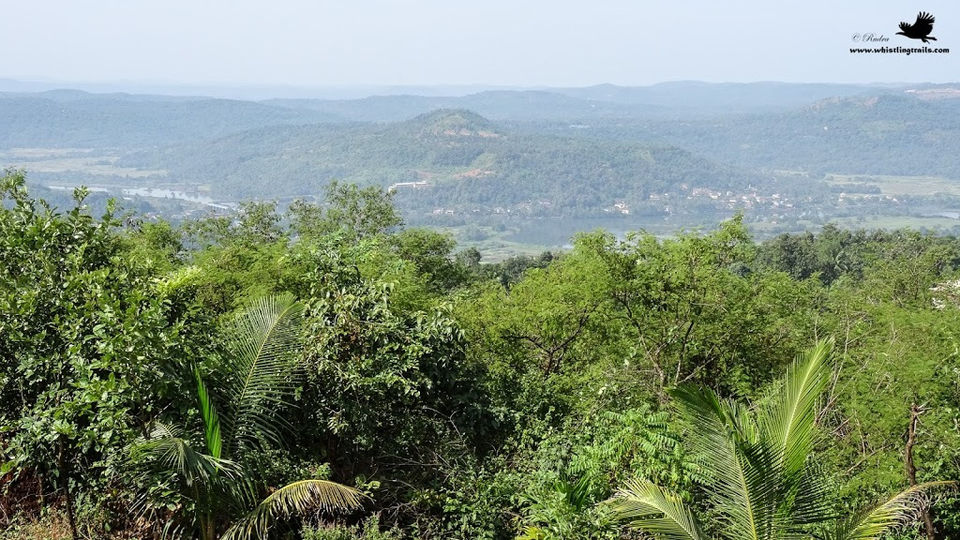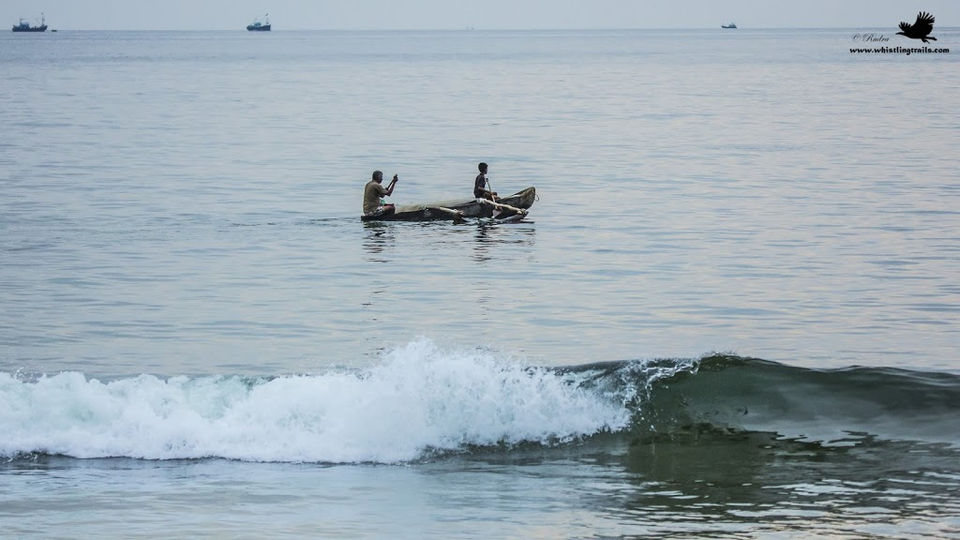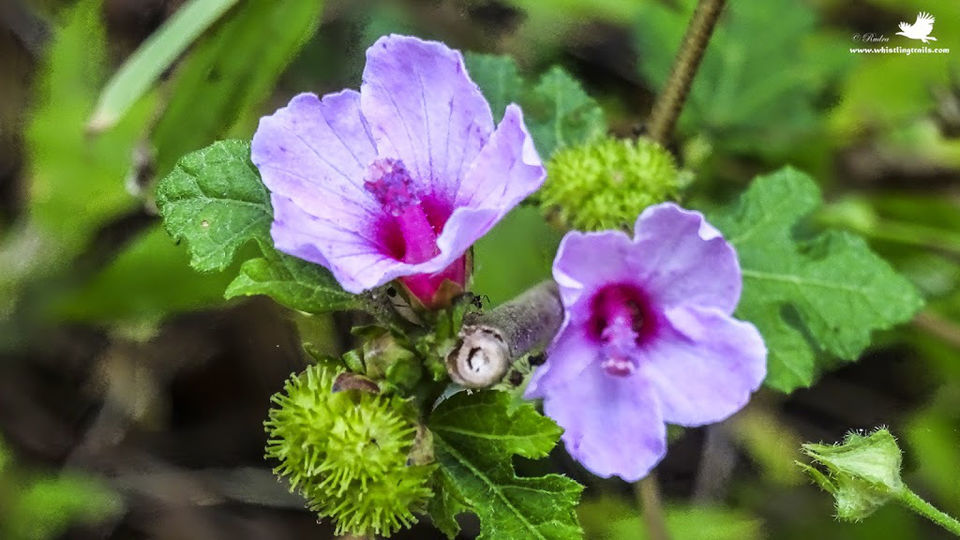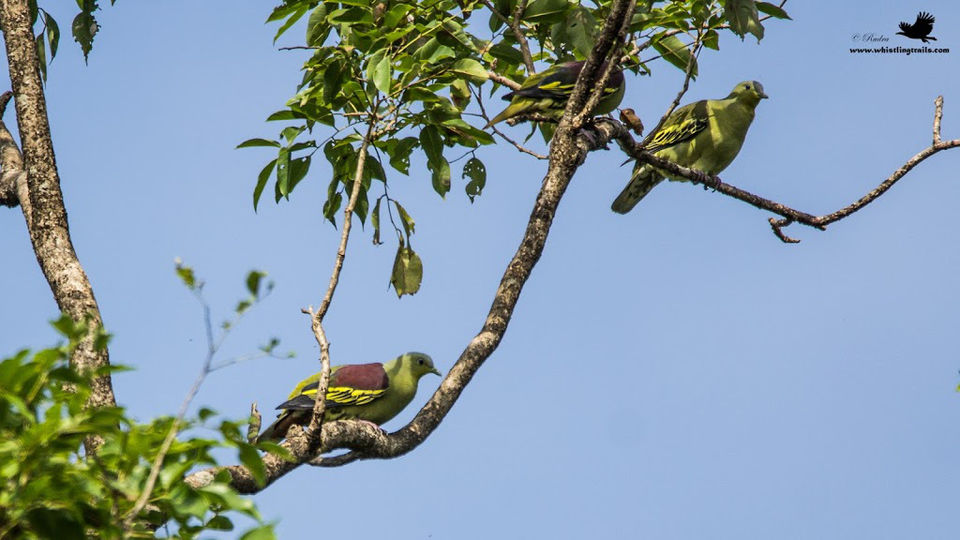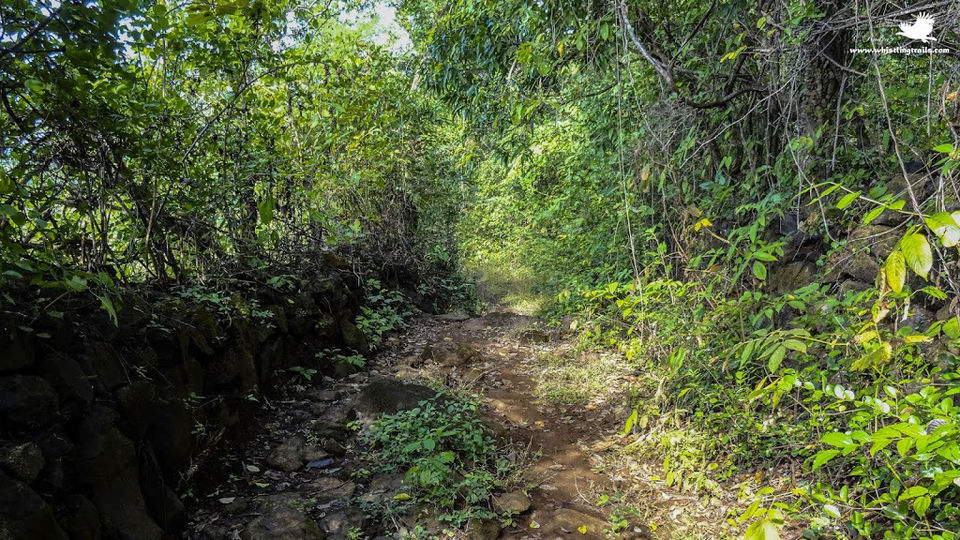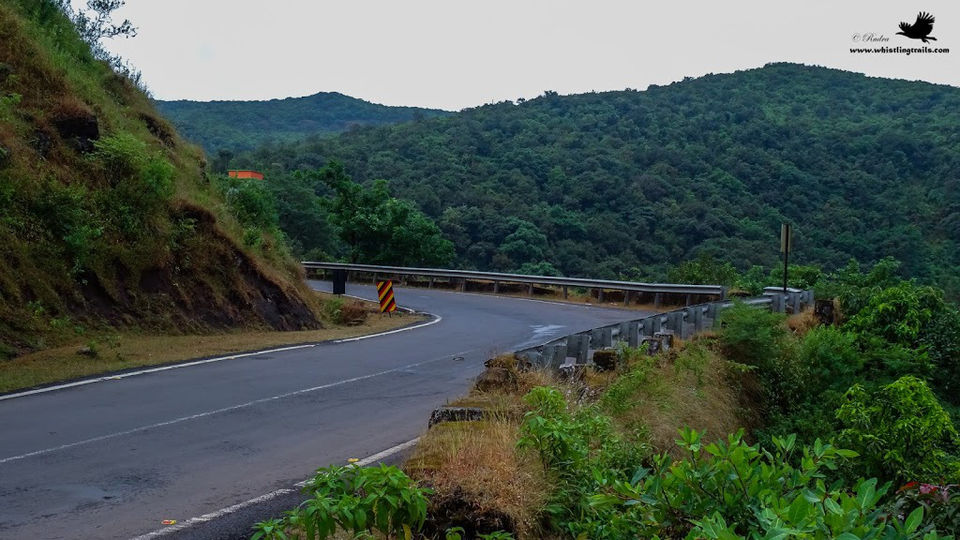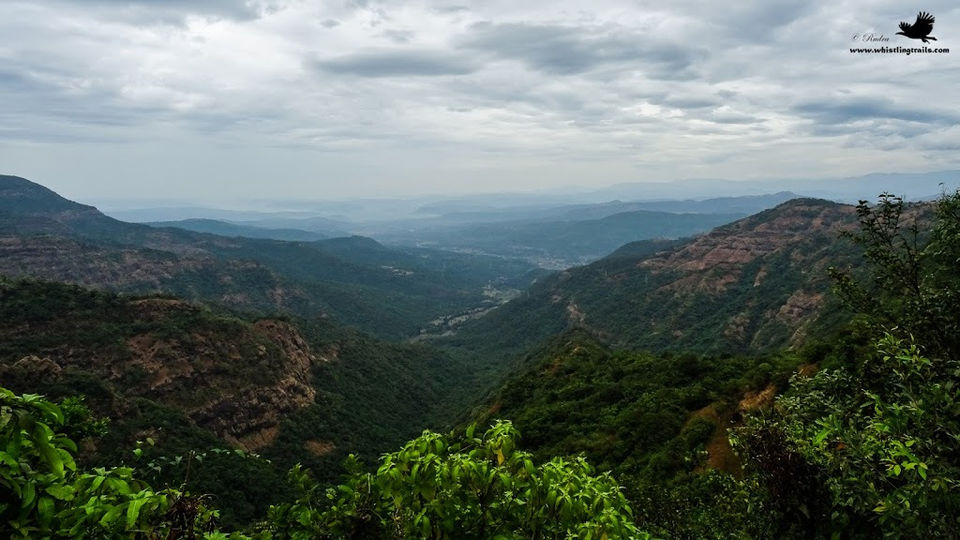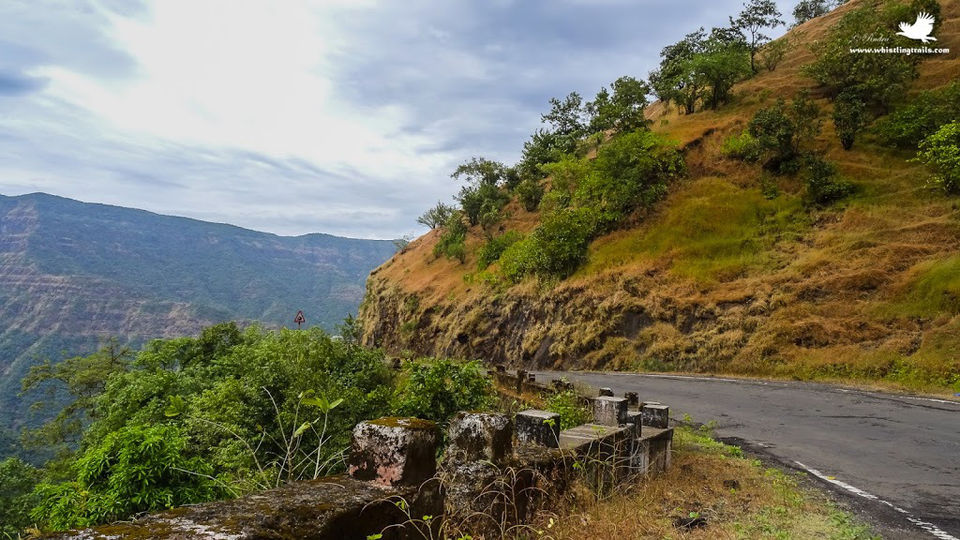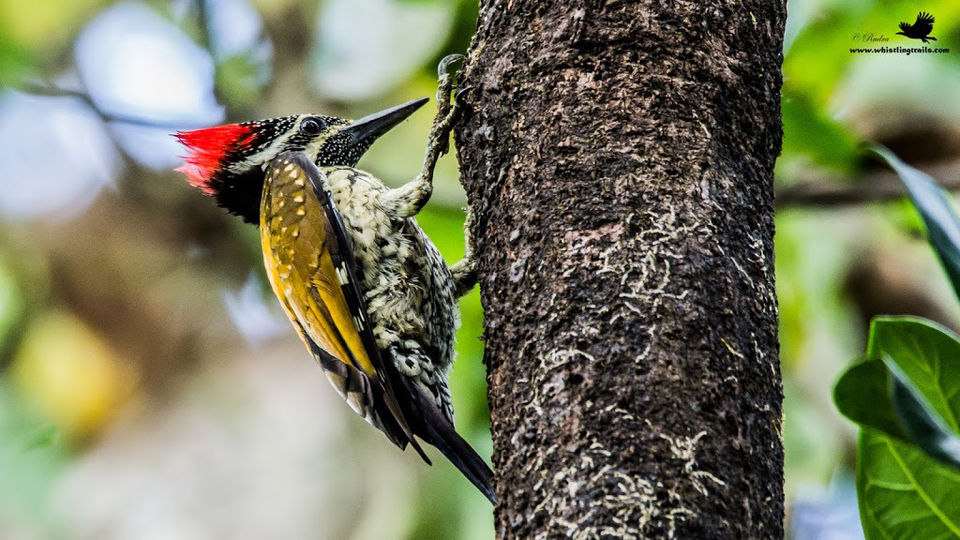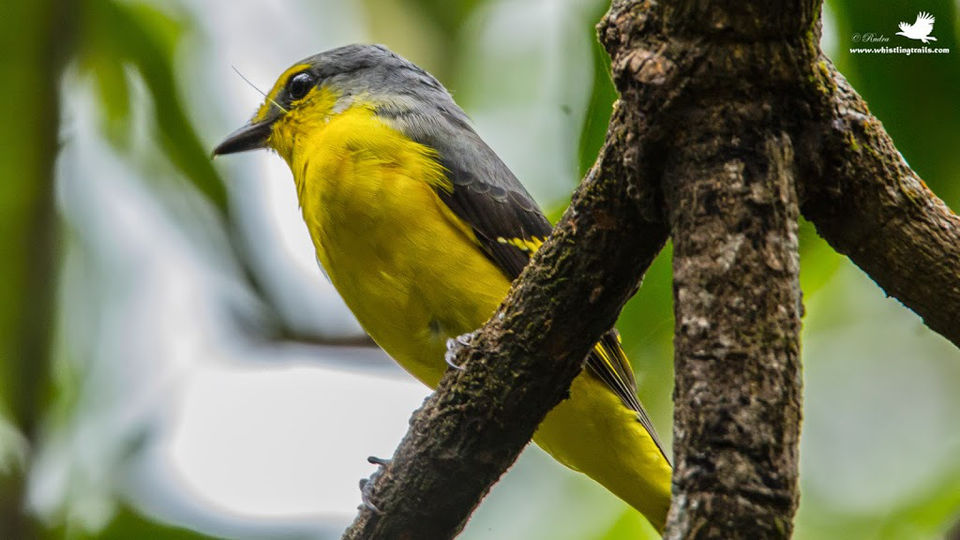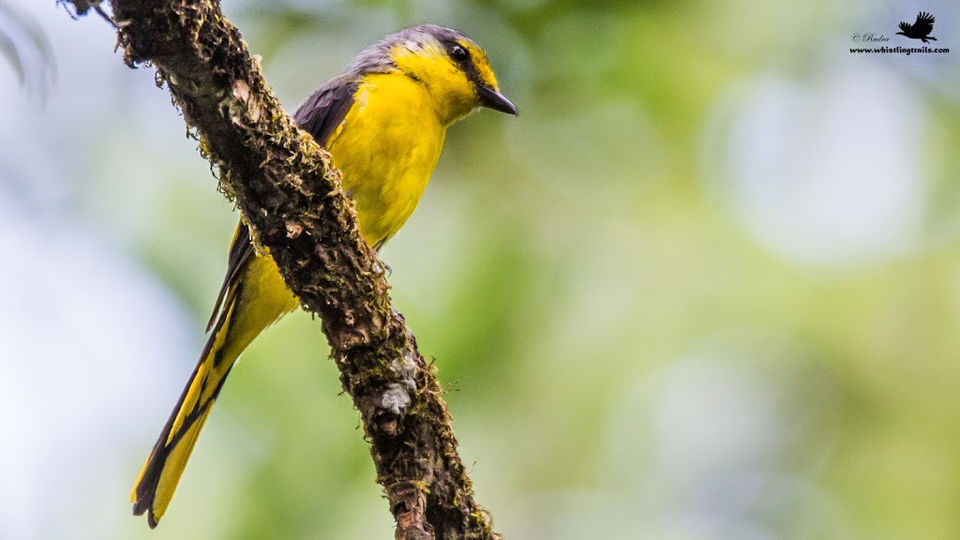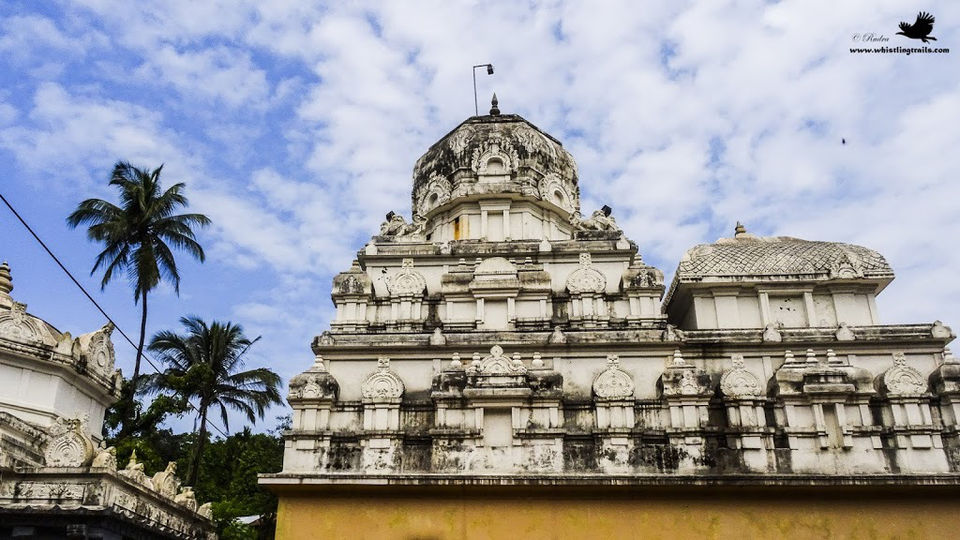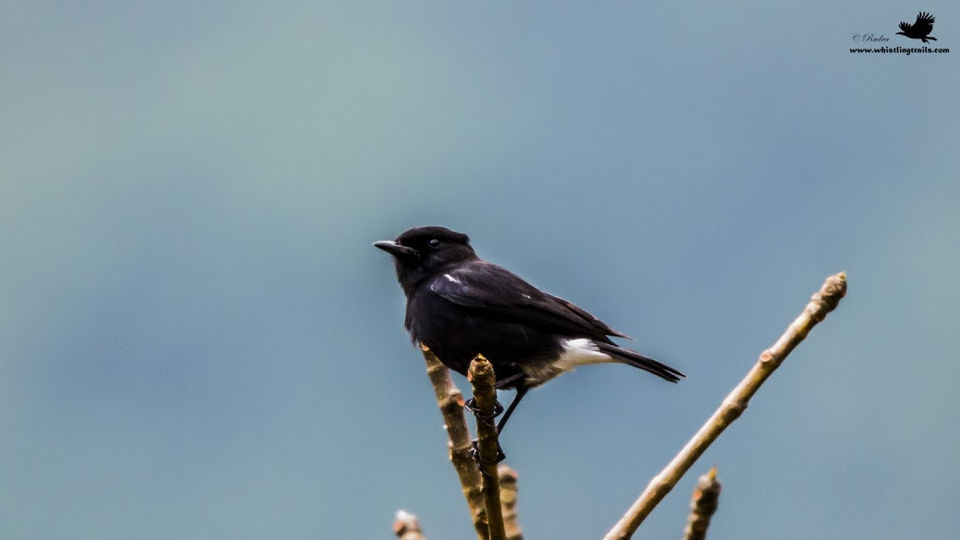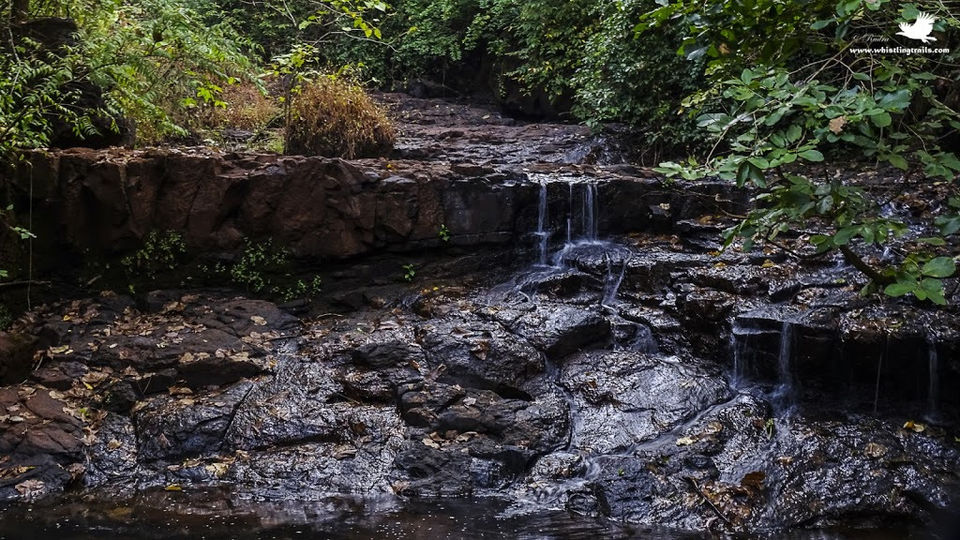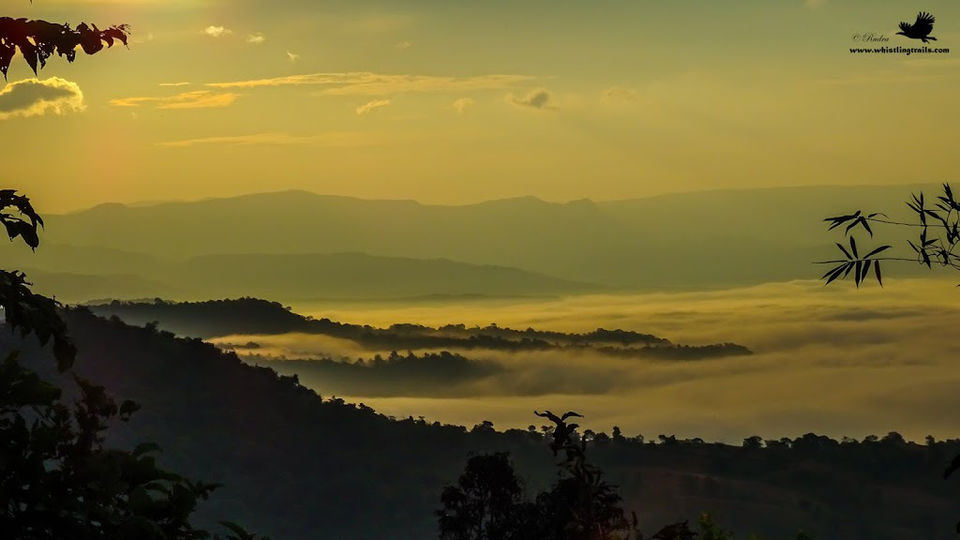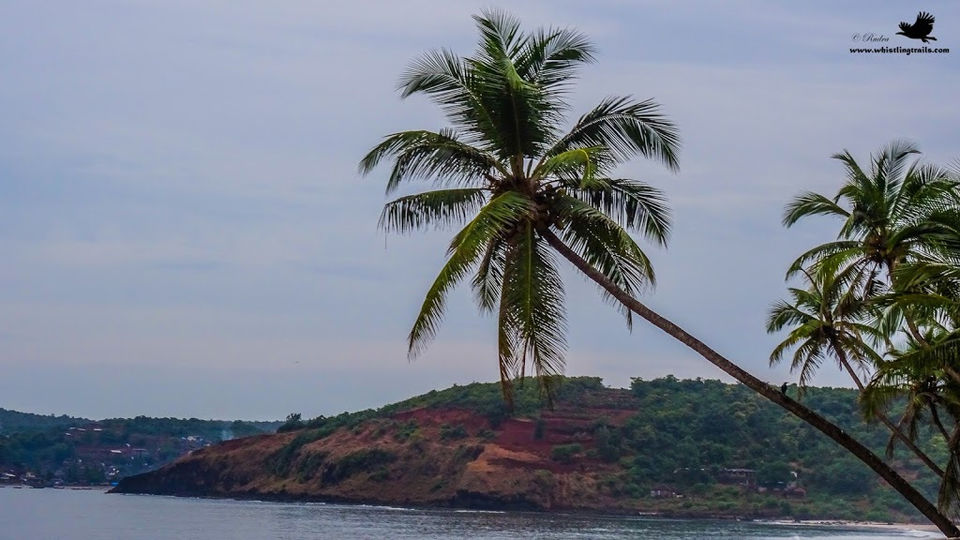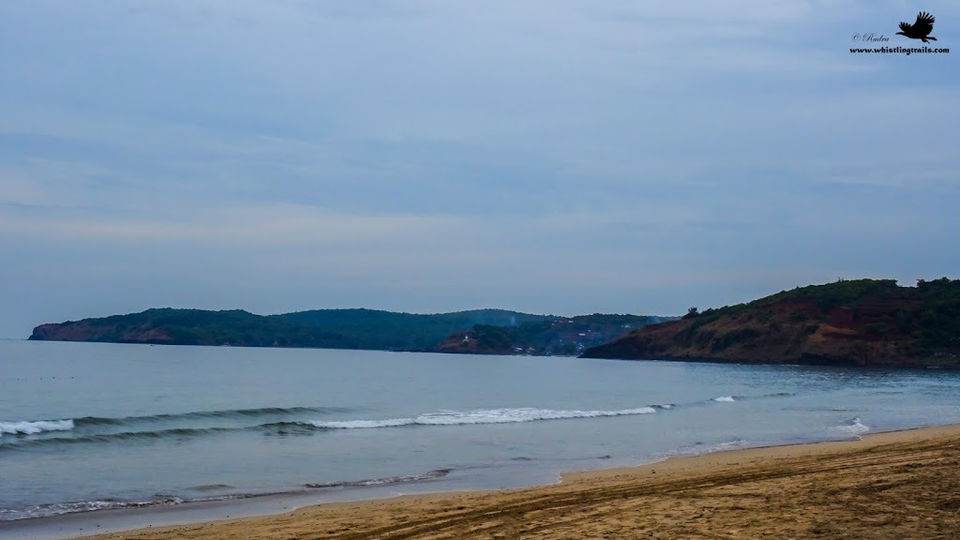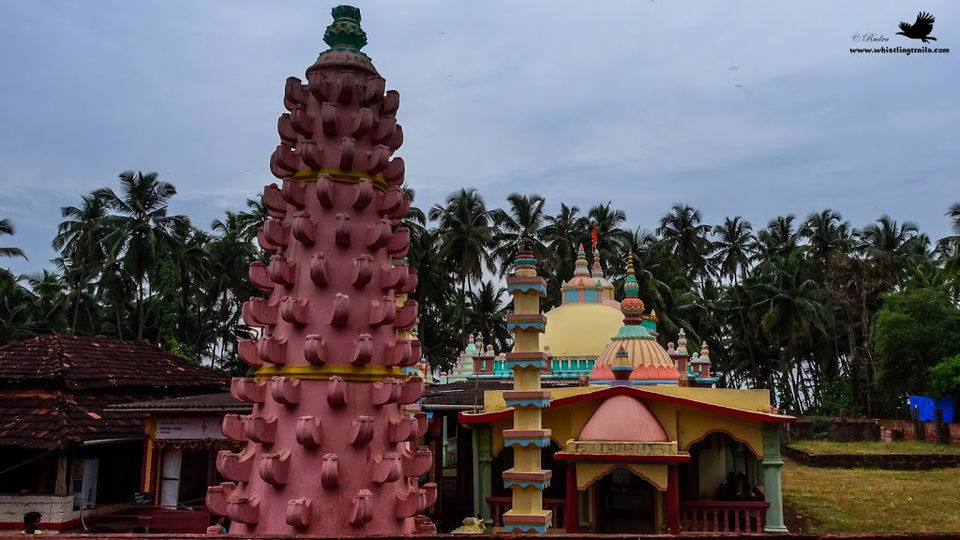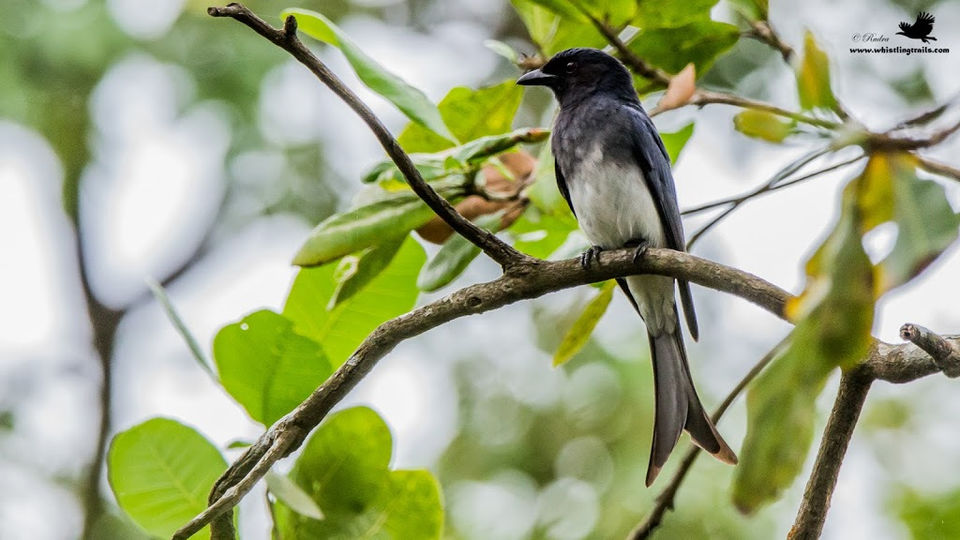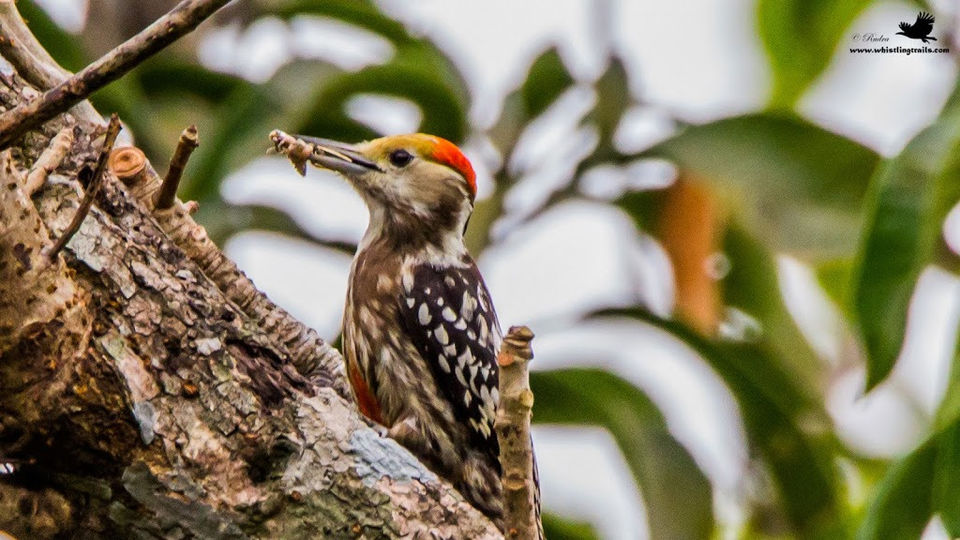 As the winter season has started, we had our 1st winter trip in the Konkan region. After doing a bit of online research, we zeroed onto Chiplun. We came across Dongarmatha Ecocare resort, which did look very much into nature and truly it was. Since it was just an overnight trip, we started our journey by 5:30 AM from Pune. We took the route via Satara -> Umbraj -> Kumbharli ghat -> Chiplun -> Dongarmatha. We took our 1st break at Satara for a quick breakfast. Journey was pretty smooth till now, but after taking a right from the highway at Umbraj, the bad roads started. The roads are good in patches and also terrible in patches..!
After driving for around 70 KMs from Umbraj, we reached the Kumbharli ghat. The roads are even worst at some spots with huge potholes, hence we had to be really careful and drive slowly. Good part was that this ghat offers some superb views. Surprisingly the bird activity was pretty low and we only spotted few Pied Bushchats, Indian rollers and Spotted Doves. One reason could have been the depression in Arabian Sea; due to which it was raining since yesterday in entire Konkan region.
Continuing our journey for another 30 KMs, we arrived at our destination by 11:30 AM. Just to give you an idea, we covered 1st 150 KMs in around 3 hours, and the remaining 100 KMs took another 3 hours. The Dongarmatha Eco Resort is situated on a hill with a pretty steep slow. We parked our car at the foothills and decided to climb-up, which is steep climb of around 300 meters. We couldn't have expected a better welcome; as we got to see the Asian Paradise Flycatcher as we were climbing up to the resort..! The entire area was buzzing with bird activity; Small Minivets, Orange Minivets, Yellow-crowned Woodpeckers, White-bellied Drongos, Black-hooded Orioles and Black-naped Monarch Flycatchers.
As we arrived at the resort, Mangesh welcomed us with Kokam sharbat and also introduced us to the other guests at the resort. The resort has a very rustic feel and only makes you feel that much closer to the nature. As I had mentioned I would be interested in birding, he gave me a room which had a good view of the thick canopy behind the resort. Just as I entered the room and went to the balcony, I got good views of a Spotted Dove and a Rufous Tree-pie. We had our lunch and then decided to relax for next couple of hours. The lunch was very tasty and had a very homely feel to it. A special mention of the Modaks (Sweet); which was super tasty!.
The weather was completely overcast since morning, but thankfully it was not raining. We decided to visit the Guhagar beach which was around 50 KMs from Dongarmatha. We started by 4:00 PM. Unfortunately, or rather fortunately I should say; I took a wrong turn and we reached Velneshwar beach which was pretty serene in its own way. This also ensured we were closer to couple of temples (Swami Samarth and Hedvi Ganesh) and we did not miss-out visiting them. We returned by 9:00 PM and our dinner was ready. We had dinner under open sky and bonfire; superb experience indeed. We also got to interact with other guests as well and almost all of them were nature lovers. Again, the homely prepared dinner was really tasty 
After a good sleep, we got up early; by 6:30 AM as we had a birding session planned. A surprise was already waiting for us as we got to see some lovely views from Dongarmatha itself. After having quick tea, Mangesh took us in his jeep to a nearby place from where we started a jungle trail. It was a refreshing walk of around 1 hour right up to a small stream right into the jungle. We did manage to see Common-hawk Cuckoo, White-bellied Blue Flycatcher, Warblers, Tailorbirds, Small minivets, White-cheeked Barbets, Treepies and also the Grey-fronted Green Pigeons. Mangesh had also packed breakfast for us, so having breakfast sitting next to the stream was another lovely experience.
We were back to the resort by 10:30 AM. We took some rest and started our return journey by 11:30 AM. Just as we were out of the resort area and joined the main road, Shraddha noticed a sign-board which lead to Parshuram temple. Since it was just a 1 KM drive, we decide to visit the same. Thanks to Shraddha for forcing me to drive to the temple as that was another place buzzing with birds. This time I got some good close shots of the Black-hooded Oriole, Lesser Goldenbacks, Black-naped Monarch Flycatchers, Asian Koel, Jungle Babblers and Yellow-crowned Woodpeckers.
Our final stop was Hotel Abhishek at Chiplun for lunch. Without a doubt this is one of the best places for non-veg food; especially fish. If you love fish, DO-NOT miss on this place.
Yet another superb weekend trip; however it was quite tiring, primarily due to bad roads. If anyone is planning a trip, I would suggest a stay for minimum 2 nights. There is enough to do and see. Due to time constraint, we did miss on few activities like Boat ride, visiting Guhagar and so on. There is also the Vashishti river which passes through Chiplun and offers some serene and beautiful lakes at various points in the town.
Coming to the Dongarmatha Ecocare resort, I am surely visiting this place again. We had a wonderful time, be it the rustic feel, or the hospitality of Mangesh and his family. Mangesh is very much of a nature lover and conversationalist and takes quite some effort in ensuring the nature is conserved as much as possible. Its an excellent property from birding perspective as well and there are quite a no. of trails to explore.
How to reach

1. Take the Mumbai-Bangalore highway and drive up-to Umbraj, where you need to turn right. After driving for around 17 KMs, take a right to join the Karad-Chiplun road and then it is a pretty straight drive up to Chiplun via the Kumbharli Ghat.
2. Take the Mulshi -> Tamhini road and join the Mumbai-Goa highway at Mangaon. Continue to drive via Mahad and Khed to reach Chiplun. This route is a whole 50 KM shorter and is supposed to be more picturesque; not aware of the road condition though.
Tips

1. Make sure you leave early if you are driving from Satara route. Roads and bad from Umbraj and one has to be careful on the ghats.
2. Refer Google maps in-case you are confused with the route. The directions shown on maps are pretty accurate.
3. Chiplun is more of a town, and any shops in its outskirts close by 6 pm.
- Rudraksha & Shraddha
Here is the list of sightings from the Chiplun trip (15th & 16th Nov 2014):
- Indian Roller
- Asian Paradise Flycatcher
- Grey-fronted Green Pigeon
- Black-winged Kite
- Small Minivet
- Orange Minivet
- Black-naped Monarch Flycatcher
- Black-hooded Oriole
- White-bellied blue Flycatcher
- Common-hawk Cuckoo
- White-bellied Drongo
- Black Drongo
- Yellow-crowned Woodpecker
- Lesser Goldenback
- Rufous Treepie
- Yellow-throated Sparrow
- White-throated Kingfisher
- Long-tailed Shrike
- Common tailorbird
- Red-vented Bulbul
- Red-whiskered Bulbul
- Red-wattled Lapwing
- Brown-cheeked Fulvetta
- Laughing Dove
- Green Bee-eater
- Purple Sunbird
- Spotted Dove