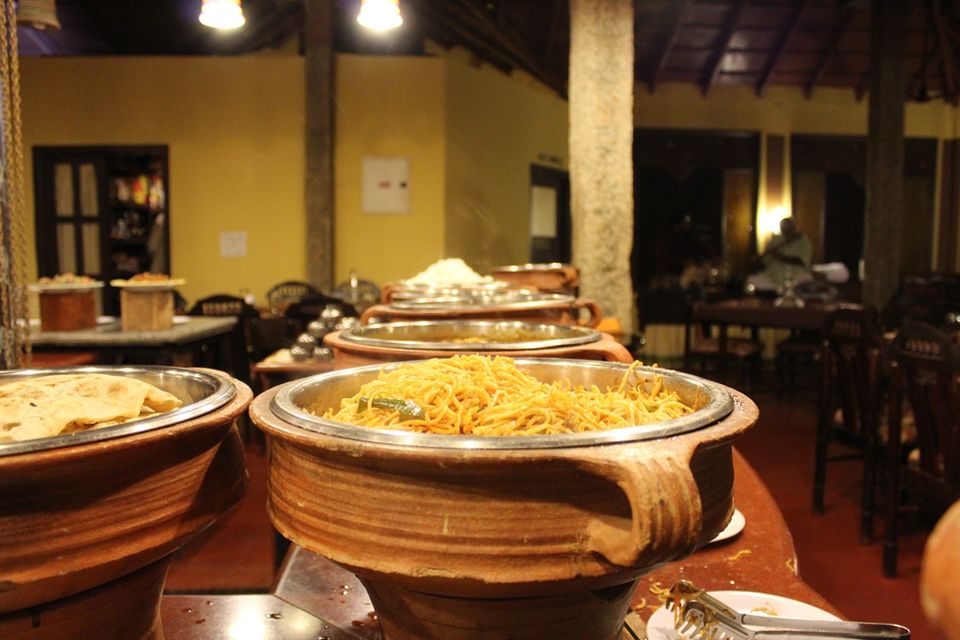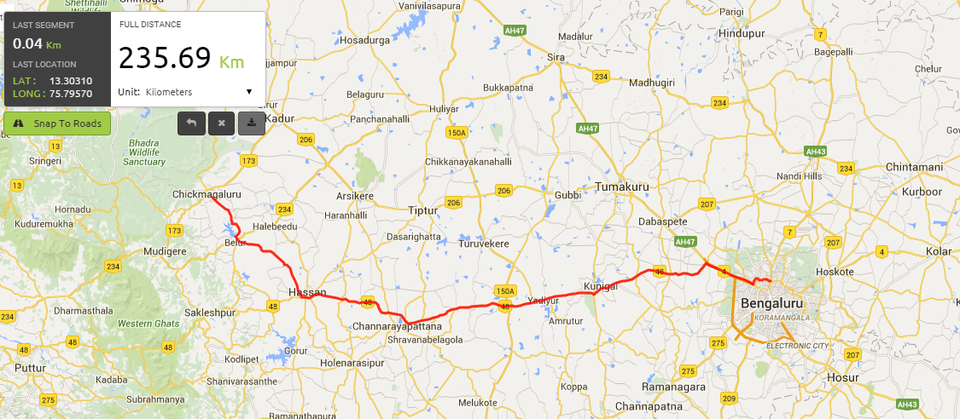 Always fascinated to see riders?
You get that sparkle in your eyes seeing bikes like Royal Enfield and Harley?
Well why don't you get up and just go try them....
That's what we did.
I and my friend - two immature riders. One who usually rides his car and other who try practicing bullet whenever she gets chance. He had the confidence with the recent Khardung La ride he did on bullet and she just went with all the confidence she could gather.
Route - Chikkajala - Hebbal - Tumkur - Hassan - Tumkur - Hebbal - Chikkajala

470KM - 12 hours
No Destination No Plan
For us it was all about riding the RE Classic 500. Thank to FunBykes in HSR layout, Bengaluru, from where it was rented. Their FB Link  -
https://www.facebook.com/funbyk/?fref=ts 

We decided to ride towards Chikamangalur via Hassan. It was almost 19:30 by the time we reached Hassan. We had little problem riding in the night so to be on the safer side I started riding on my extreme left. Because of my stupidity to do that I had a just miss with a bullock cart going in same direction.
We witnessed four major accidents on the way and every accident taught us no vehicle is safe enough. It depends on how cautious you are on Highway while driving.
We took our own time and necessary breaks. Our soothing stop was #HoysalaVillage in Hassan on the way to Chikamangalur.Typical traditional Mangalorean place perfect for a lovely dinner or date on a long drive but we just had soup as we had to ride back. They had a Tranquilizing live Tabla and Flute performance. They have buffet as well as La carte at reasonable prices.
The Hoysala Village staff warned us not to ride in night on that road and be very careful and safe. We did note that. We were on time at the CCD on the way back at Midnight to celebrate my Birthday. Thanks to my friend :)
It was an unplanned road trip which turned out to be a wonderful experience and made us learn a lot by ourselves:
Never ride to your extreme left beyond the white stripe on road.
Never try to overtake a vehicle going in front of you which just slowed down. There may be reason why he did it.
Never go for a night ride on single lane two way roads.
Never trust your brakes, always trust your clutch and gears. The moment you an animal on road just press the clutch and reduce the gears which will reduce the bike speed instantly.
Try to stay away or avoid a speeding truck.
Stop for breaks only in places with people like Toll or Dhaba.
Do not go for too heavy helmets to avoid neck and back pain. Helmet for pillion also is advised. 
Make sure your helmet glasses and rear view mirrors are fine enough to provide you clear view.
Go for these short rides before going on a long trip.
The most important thing is to have a good relationship with your bike.. you have to understand what she wants.
Always have balance, judgement and good timing on roads.
Happy Riding!!
This blog was first published on Wanderlust.