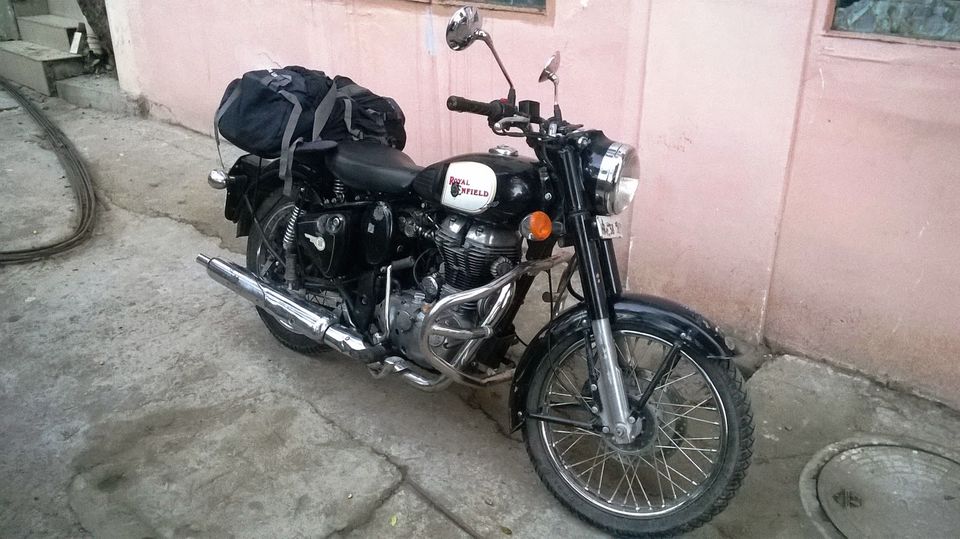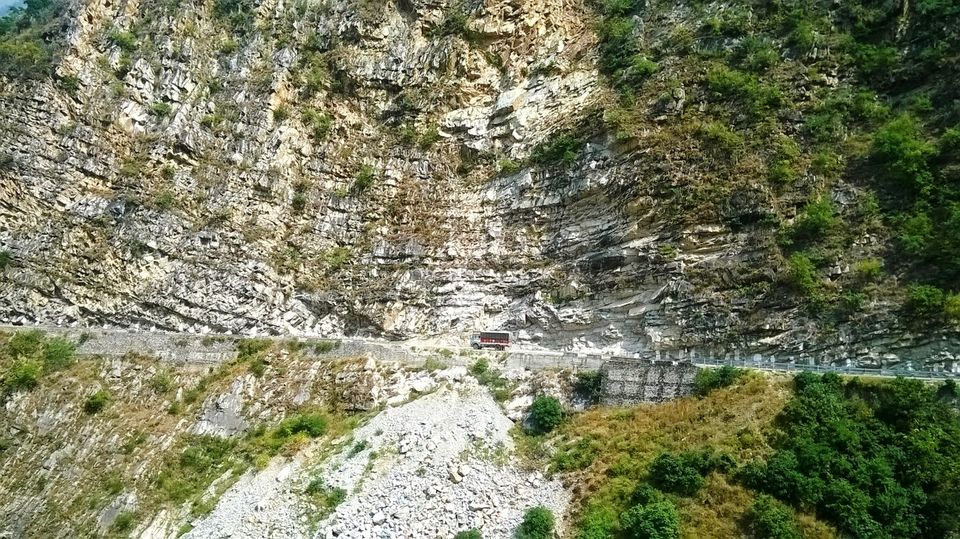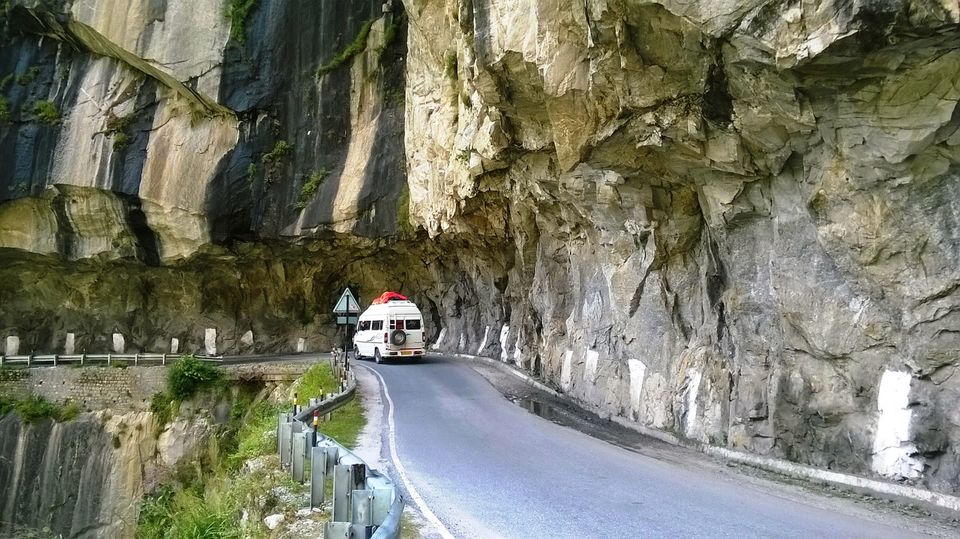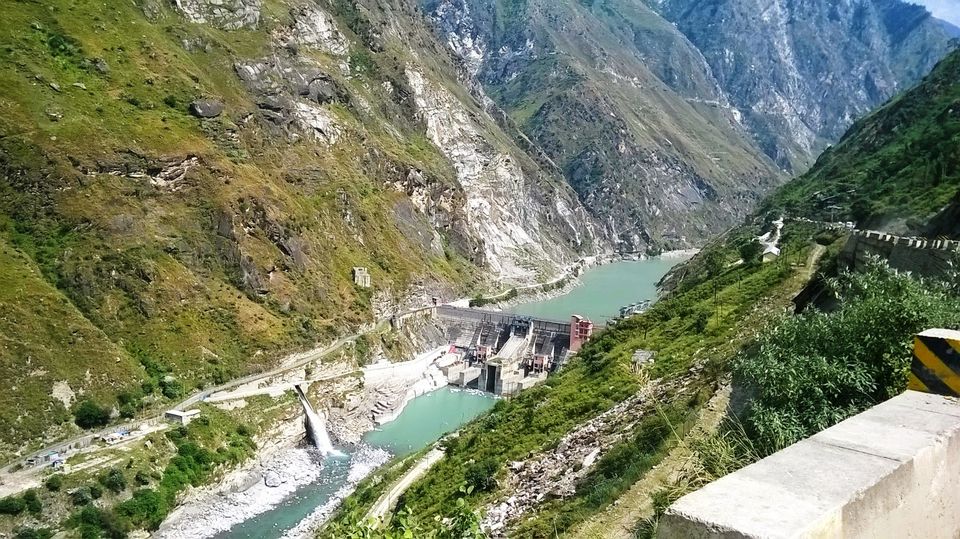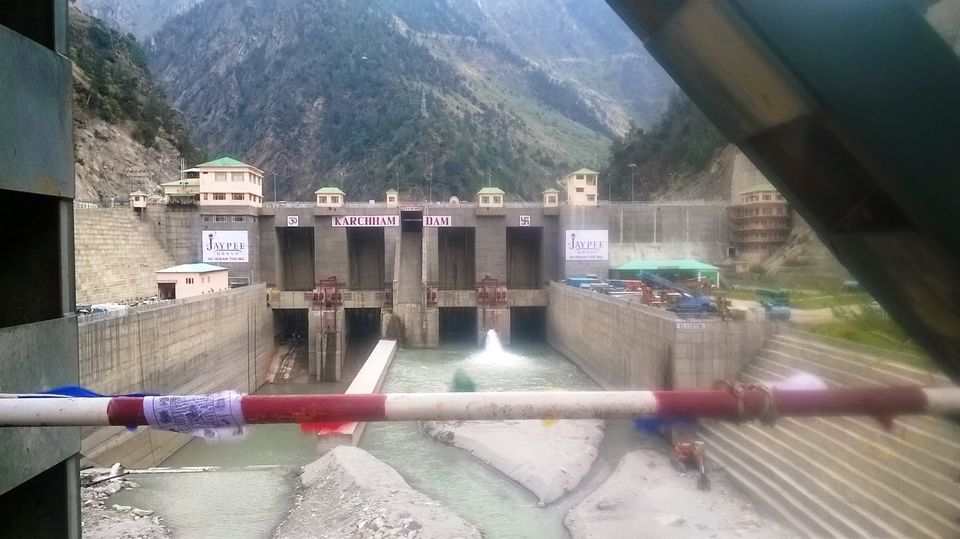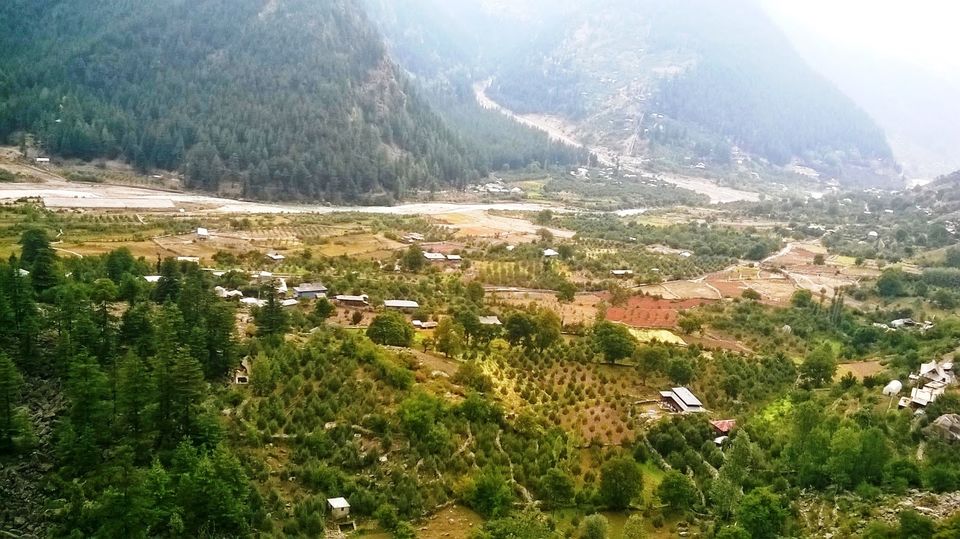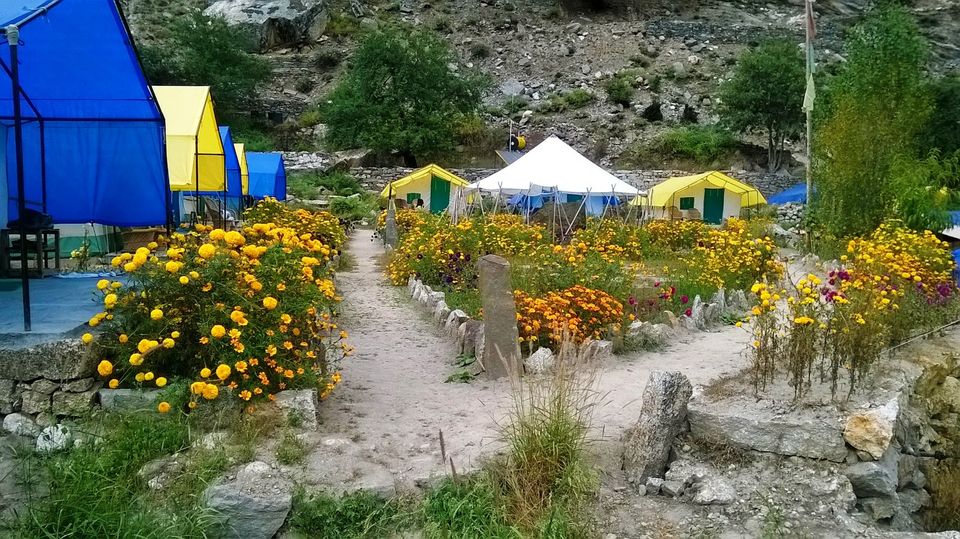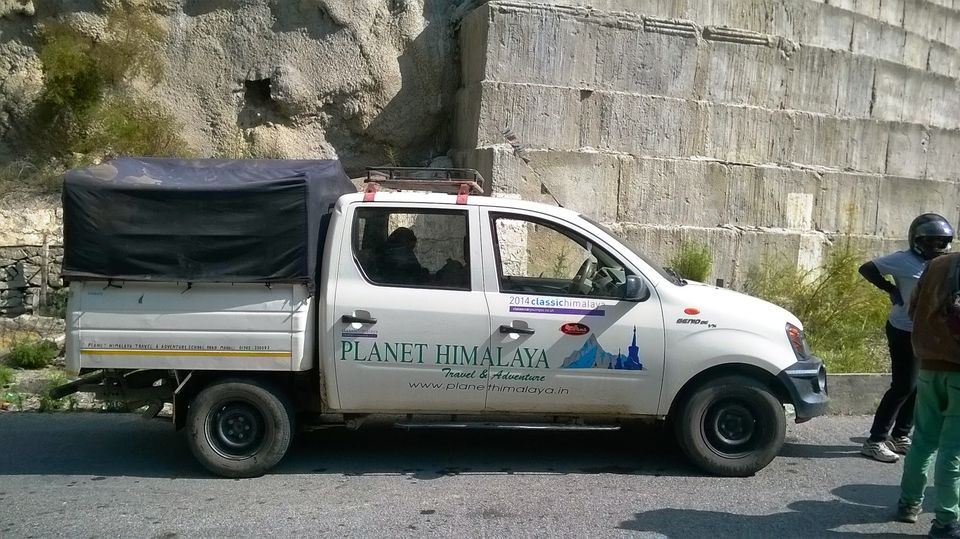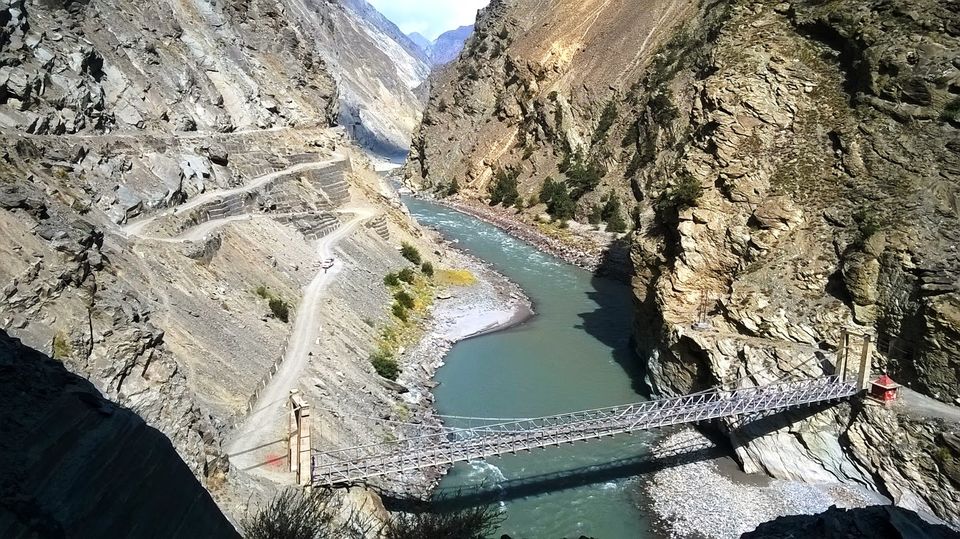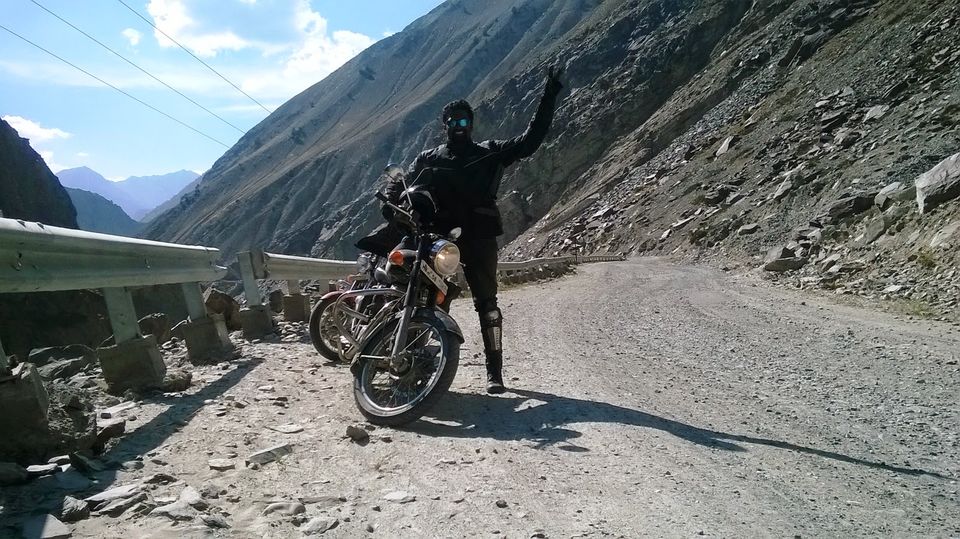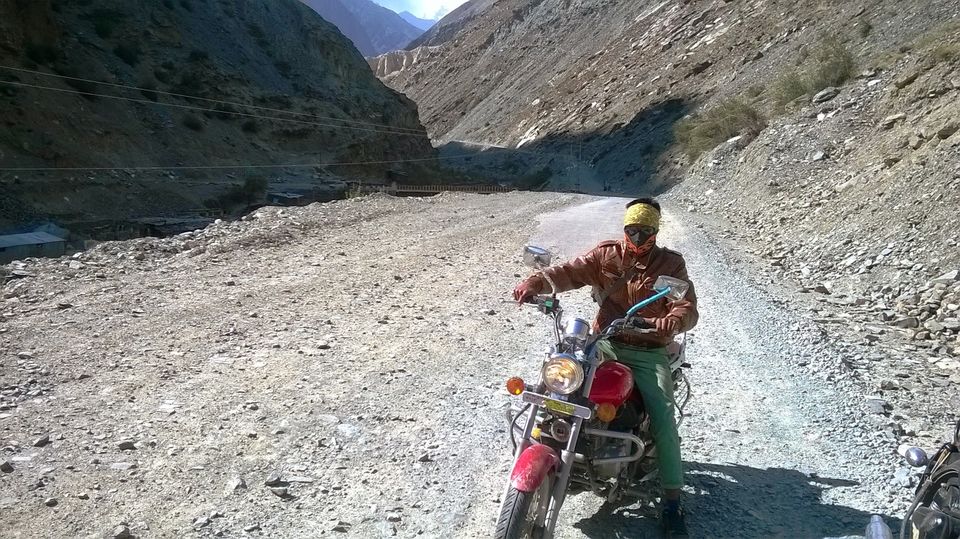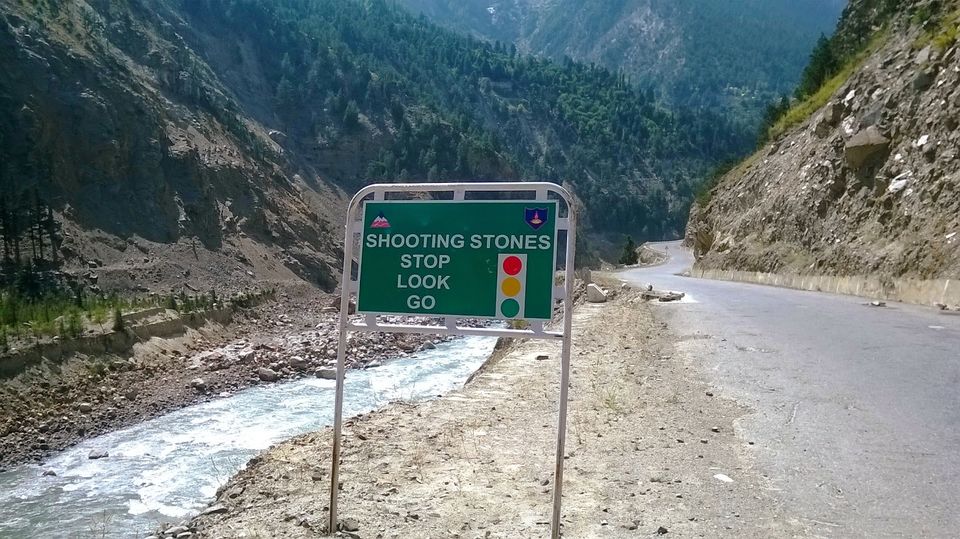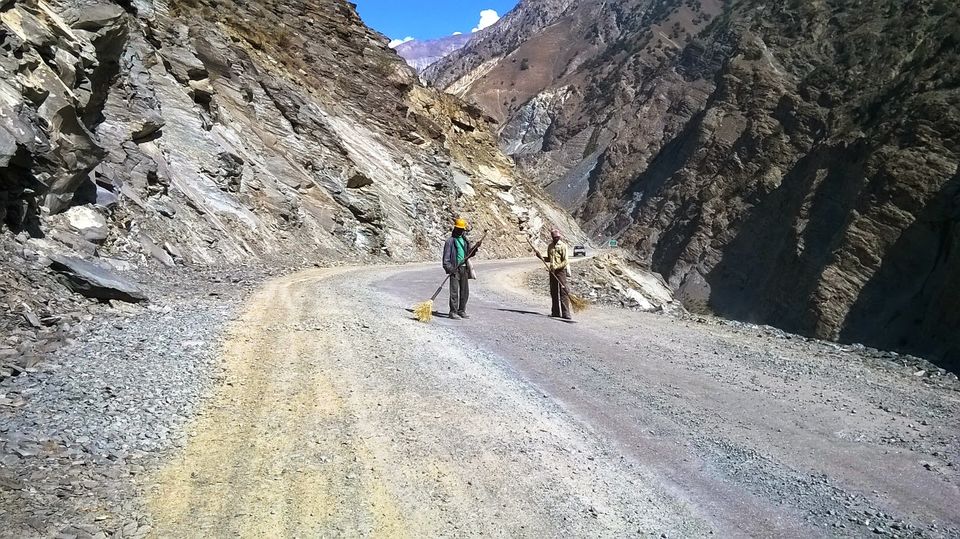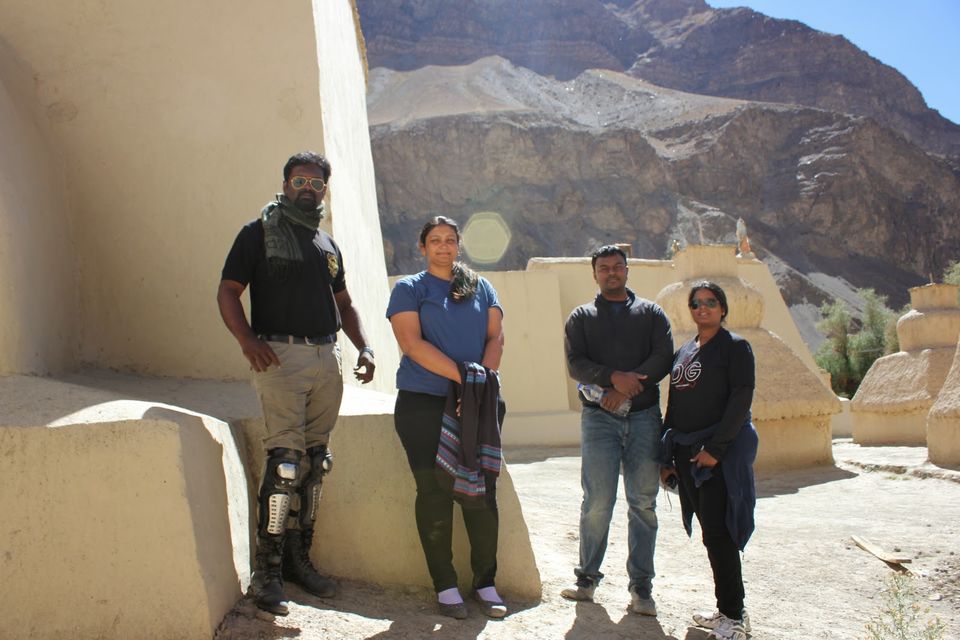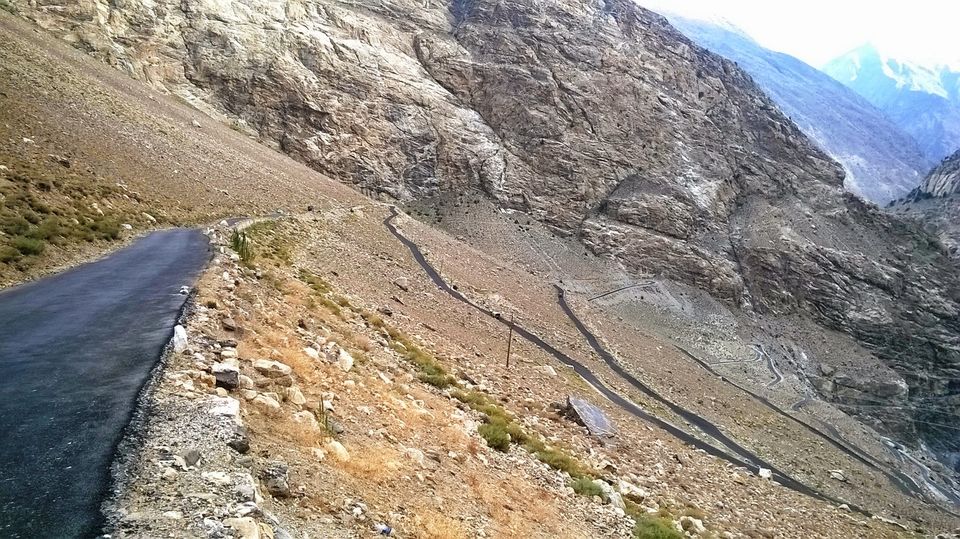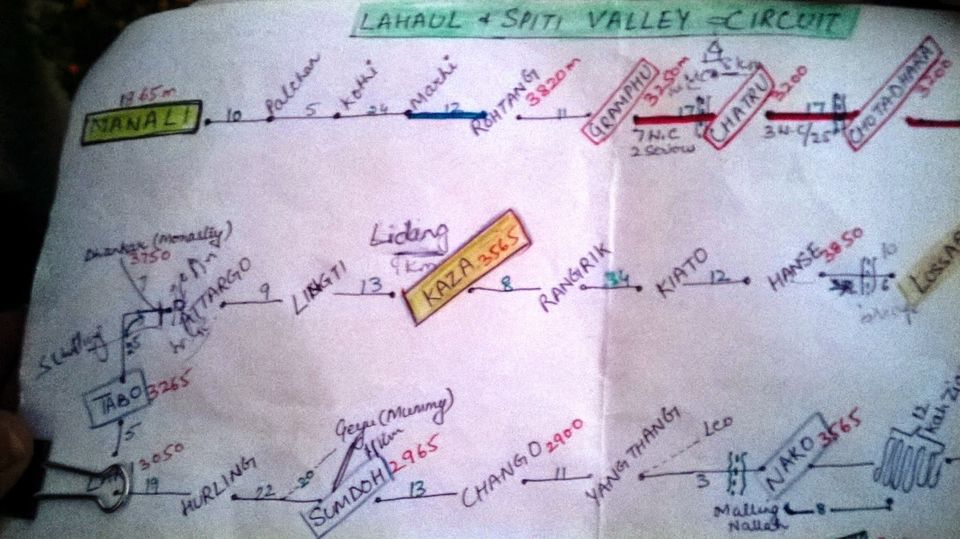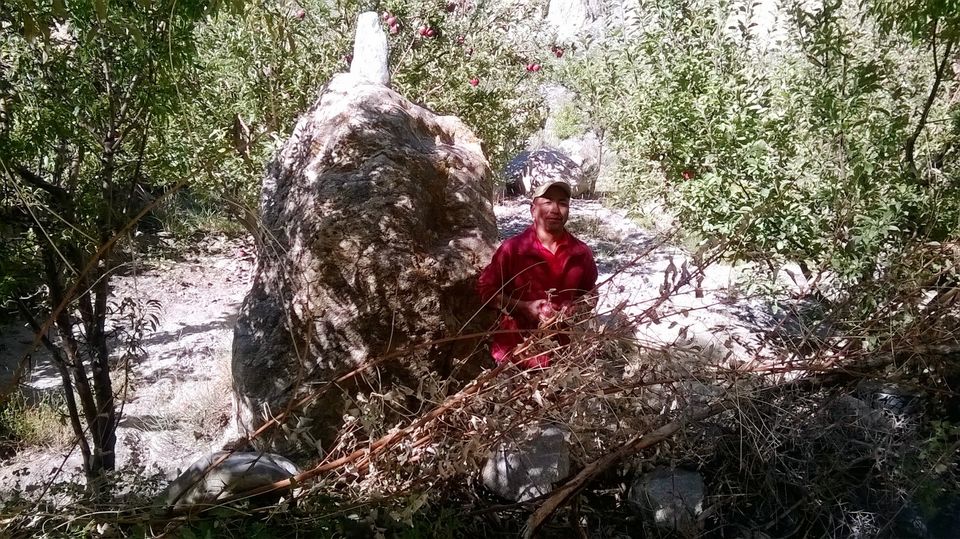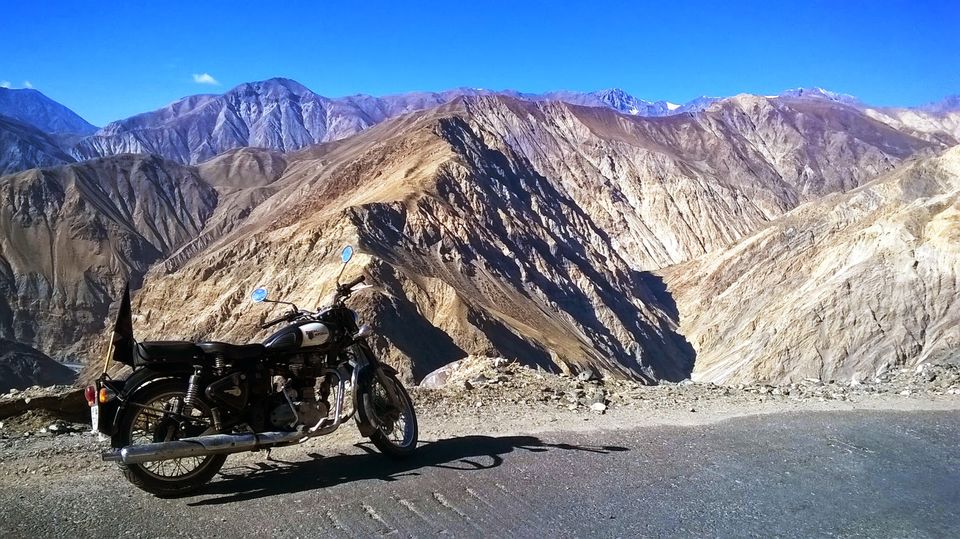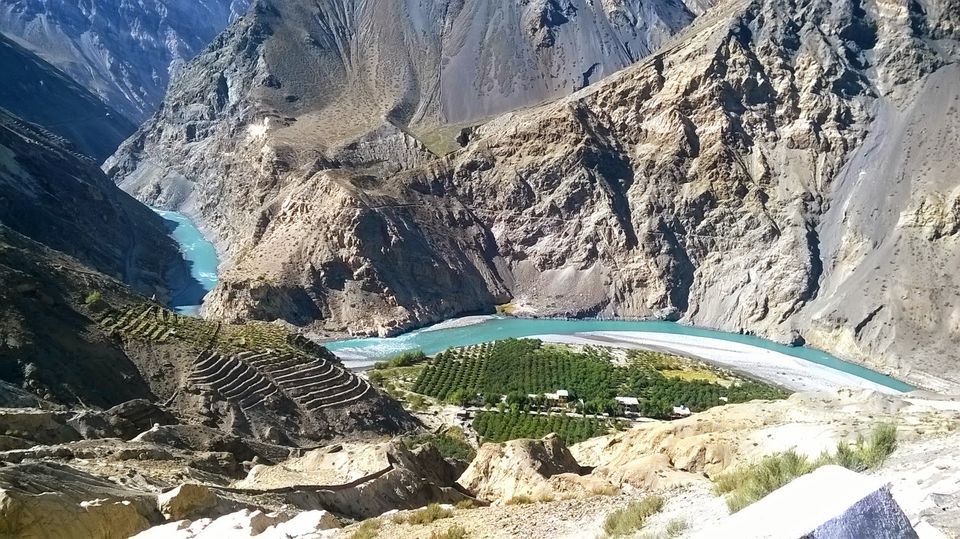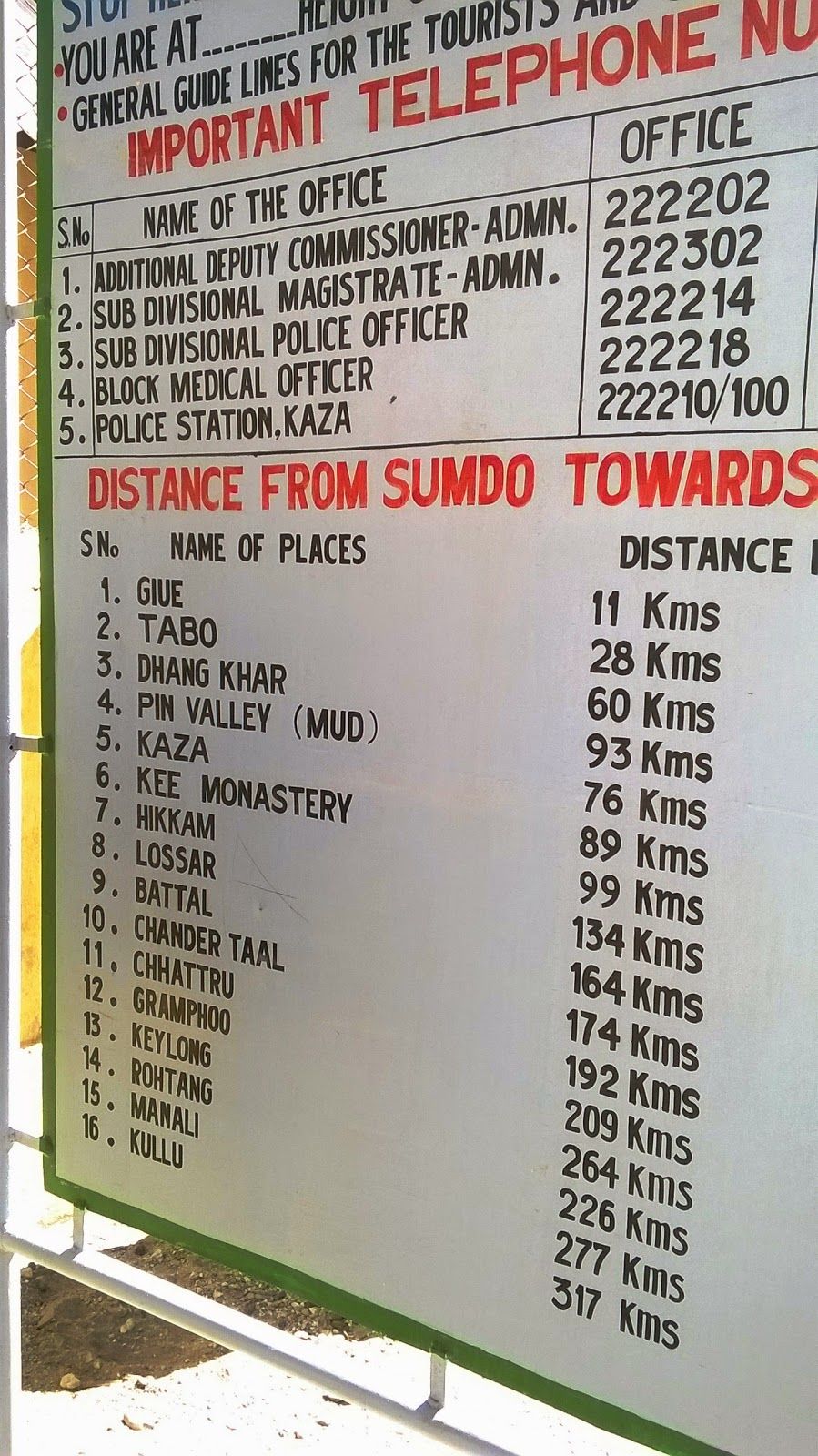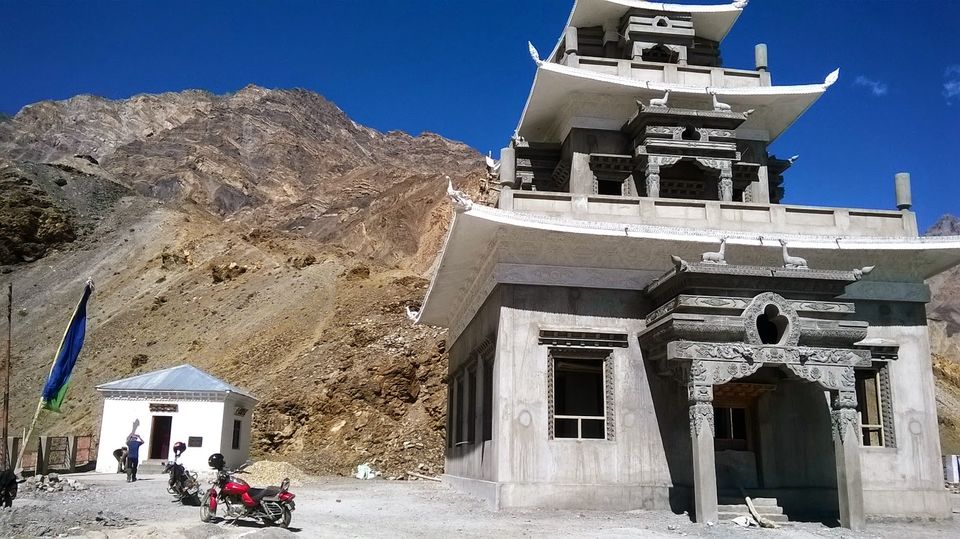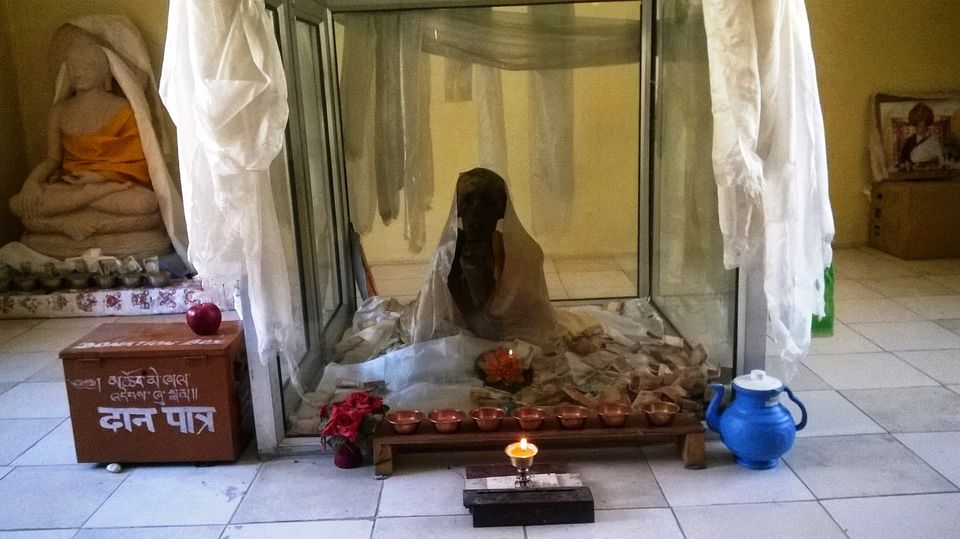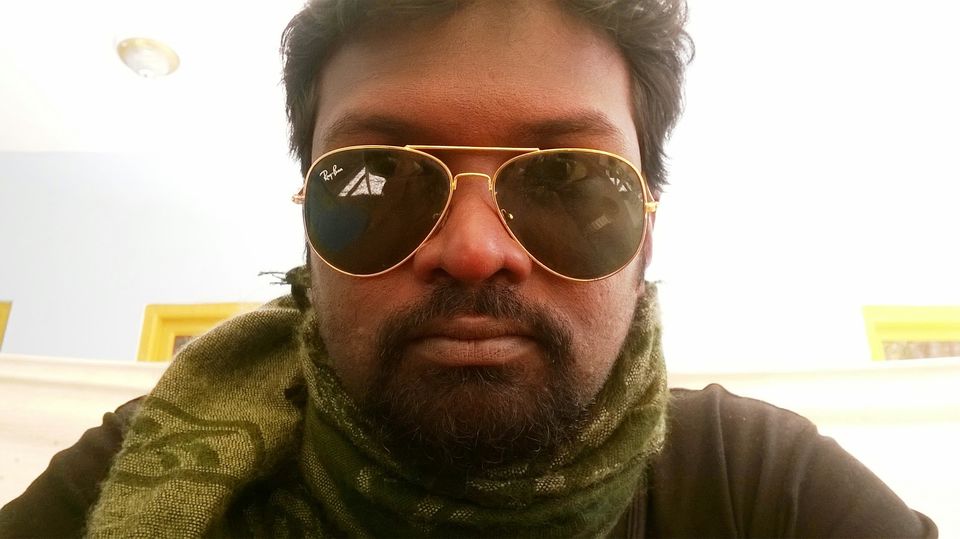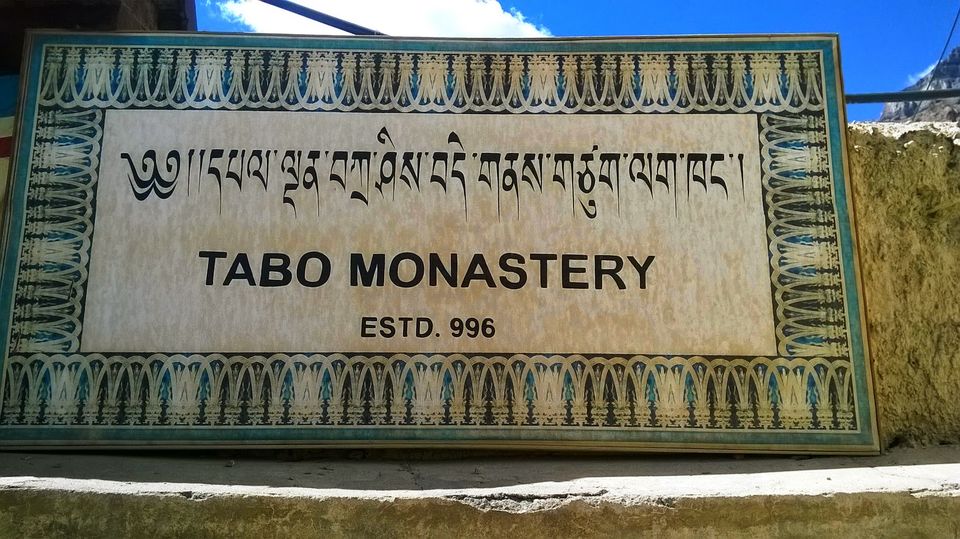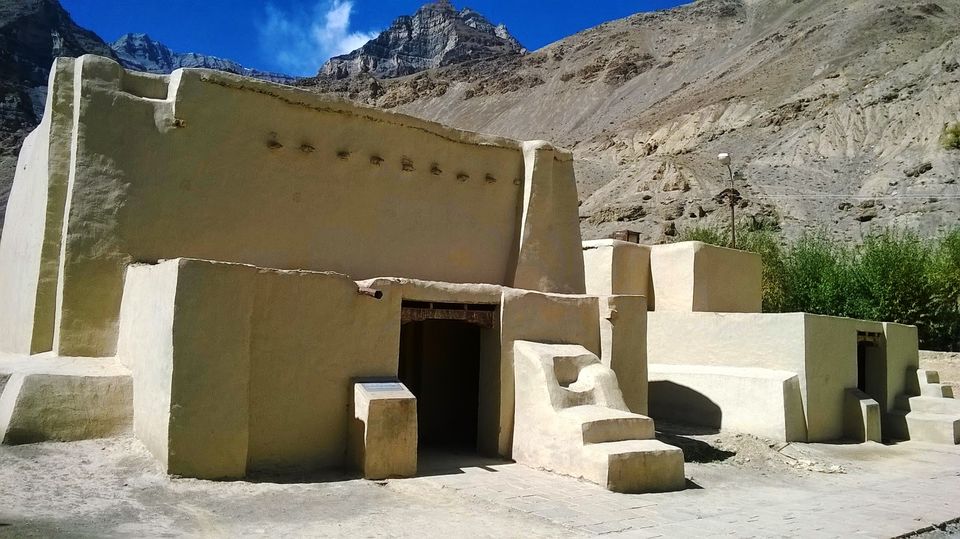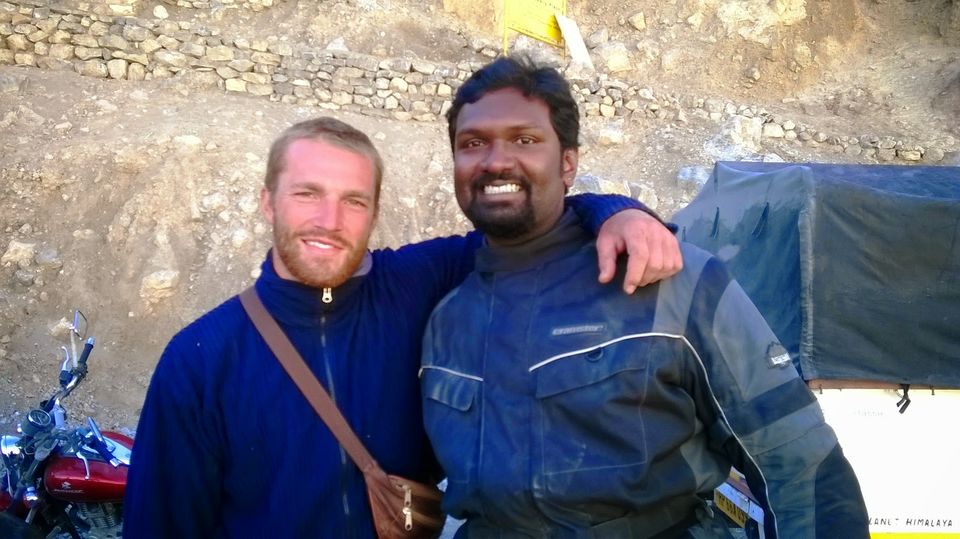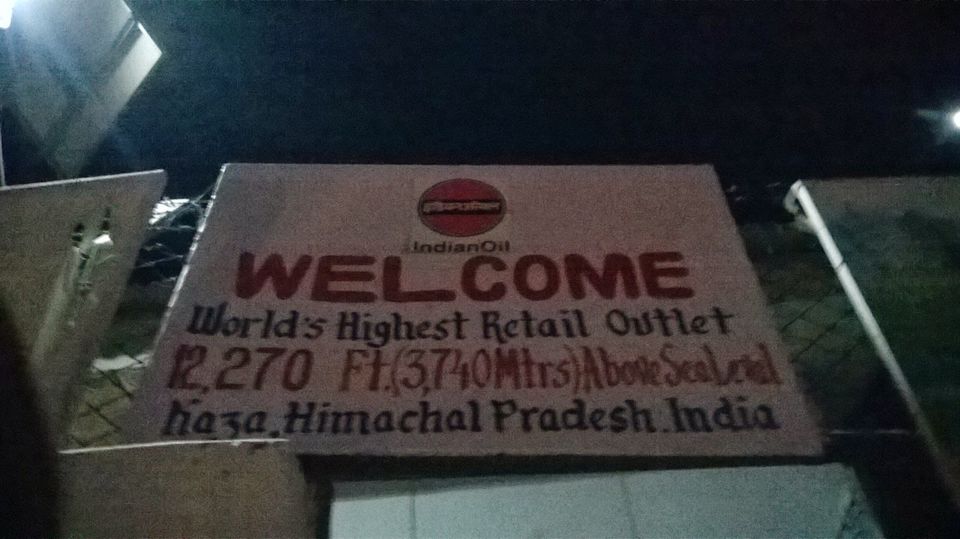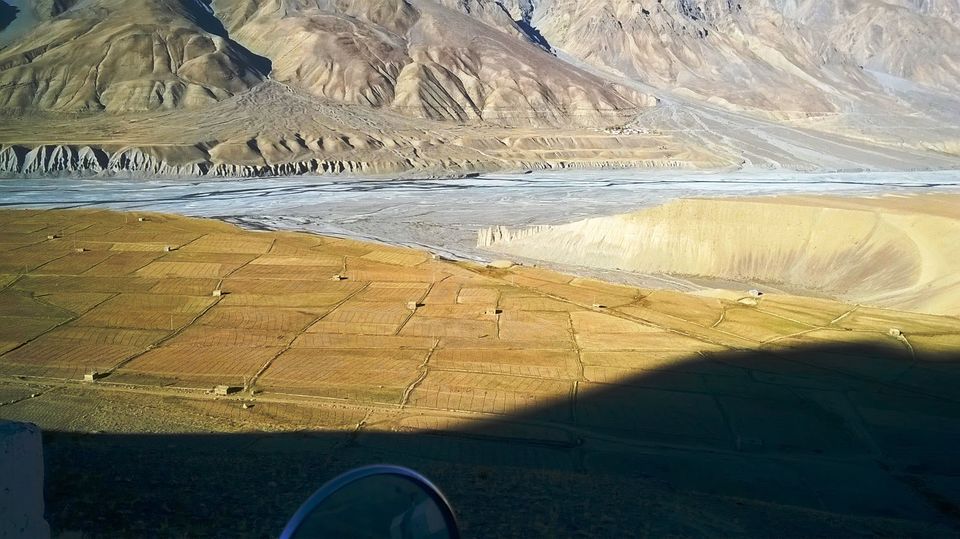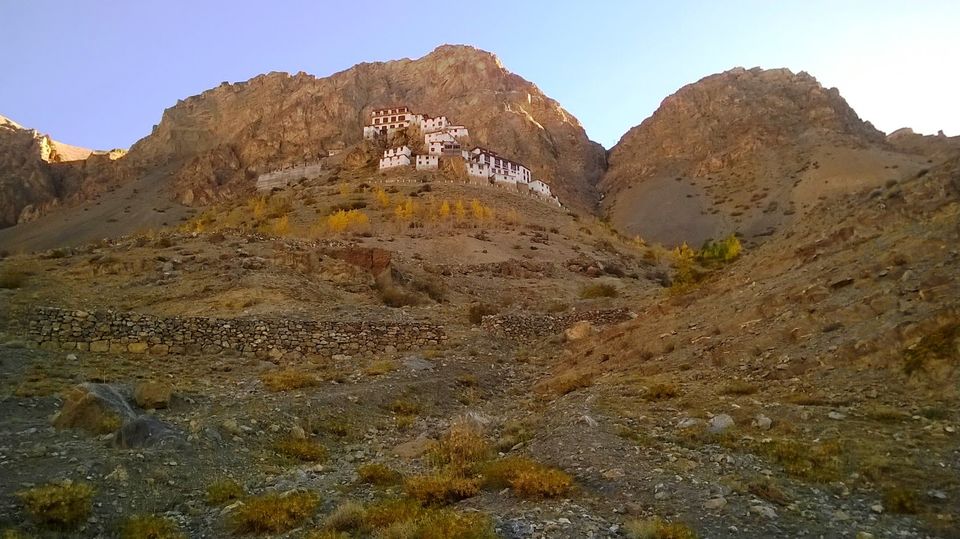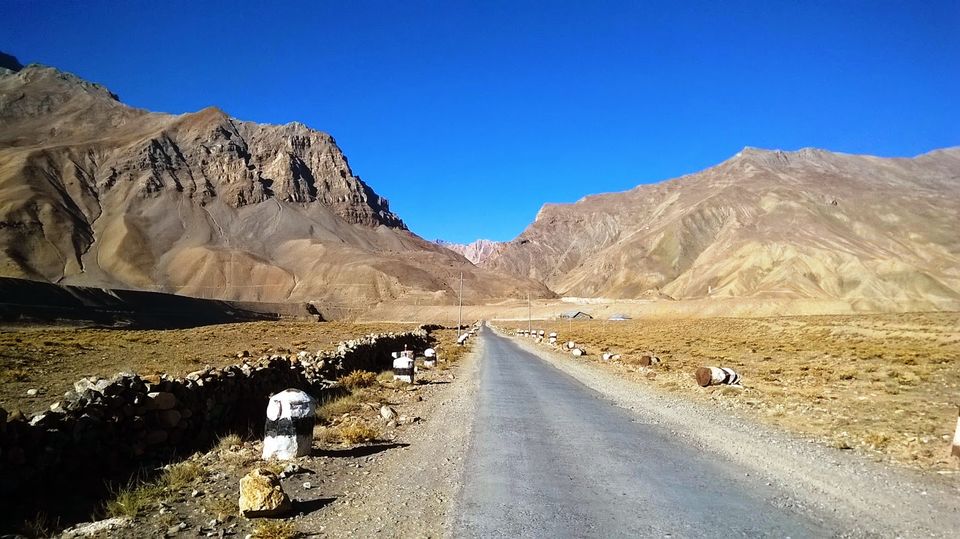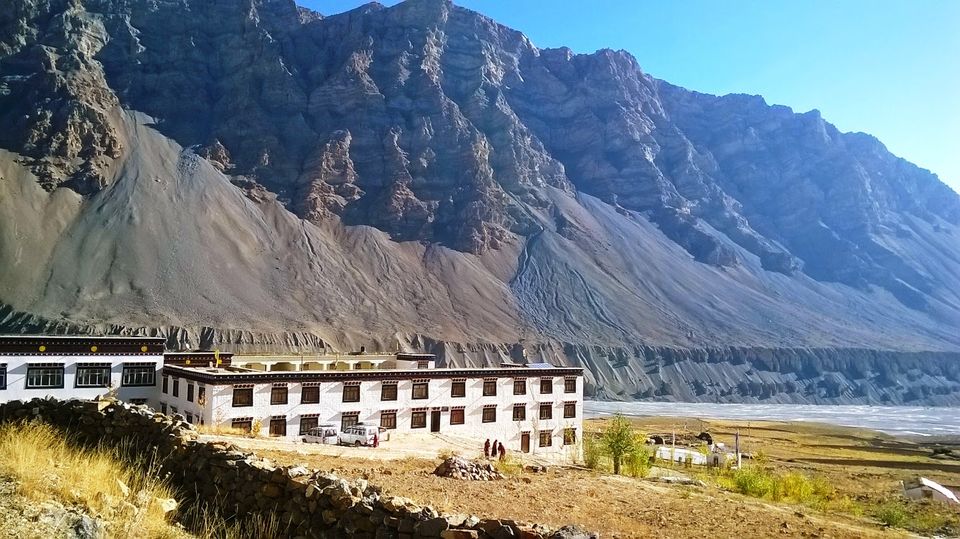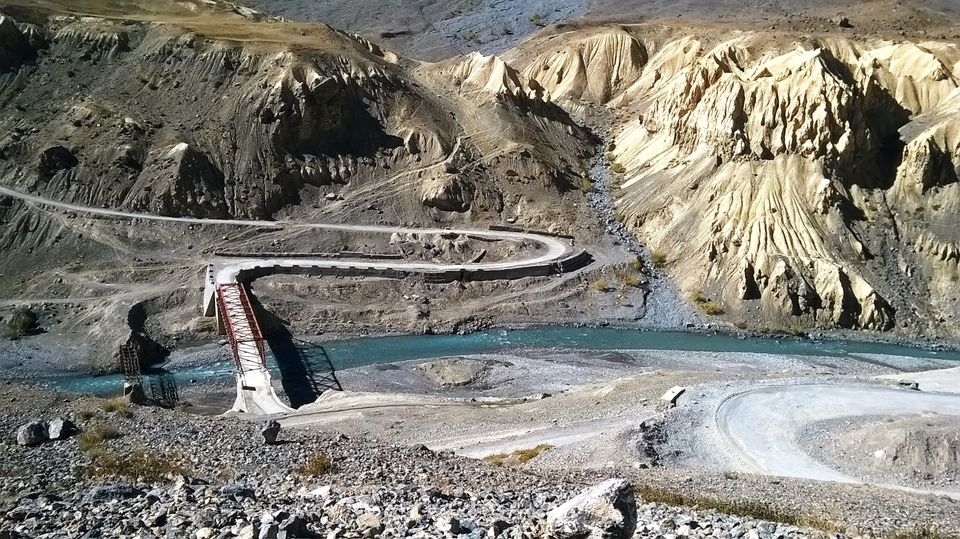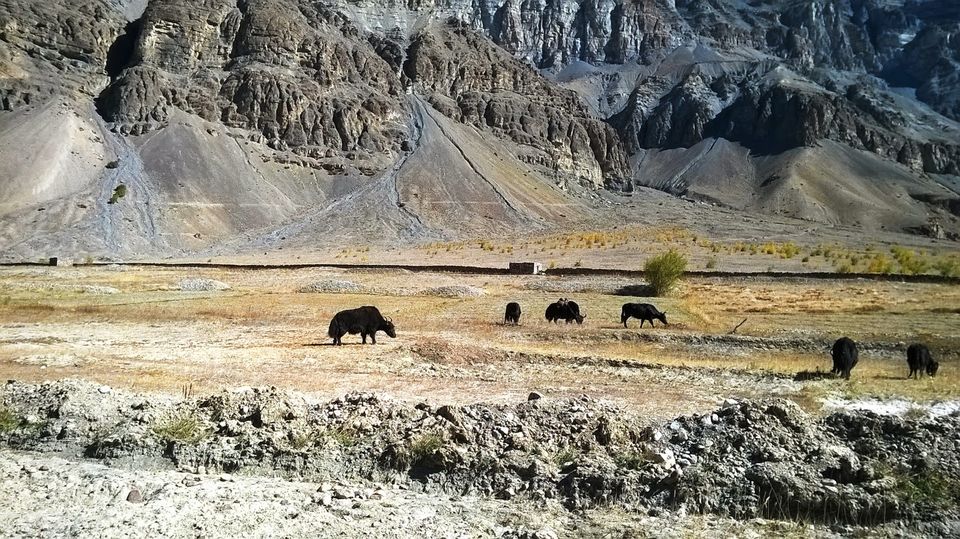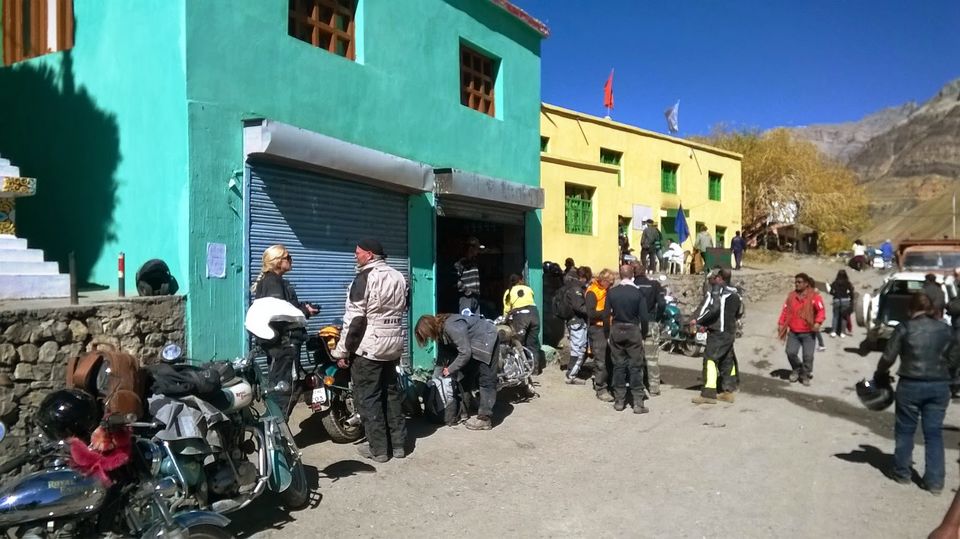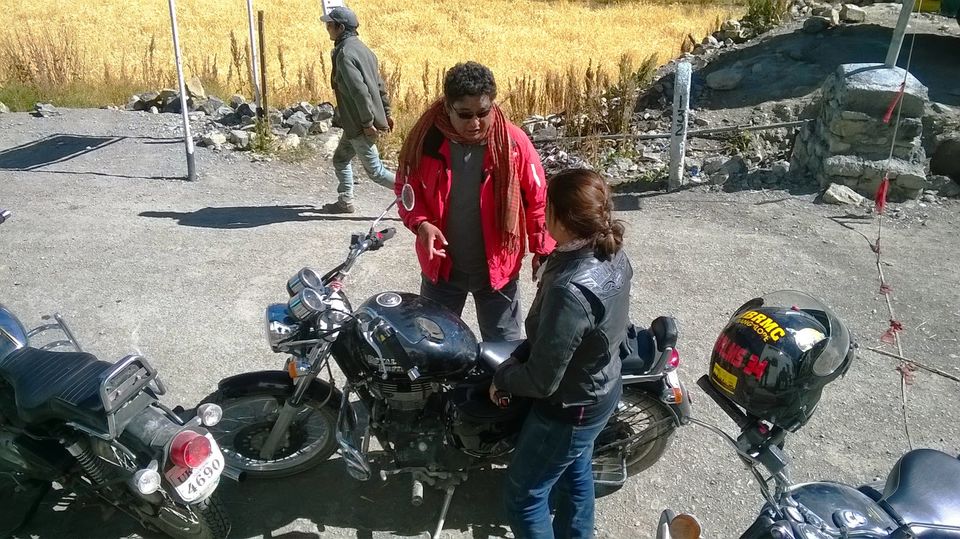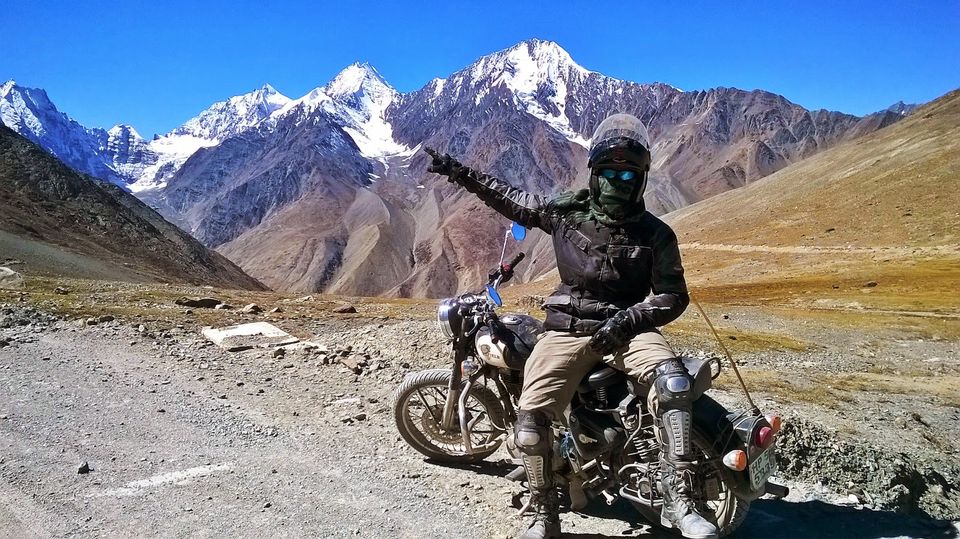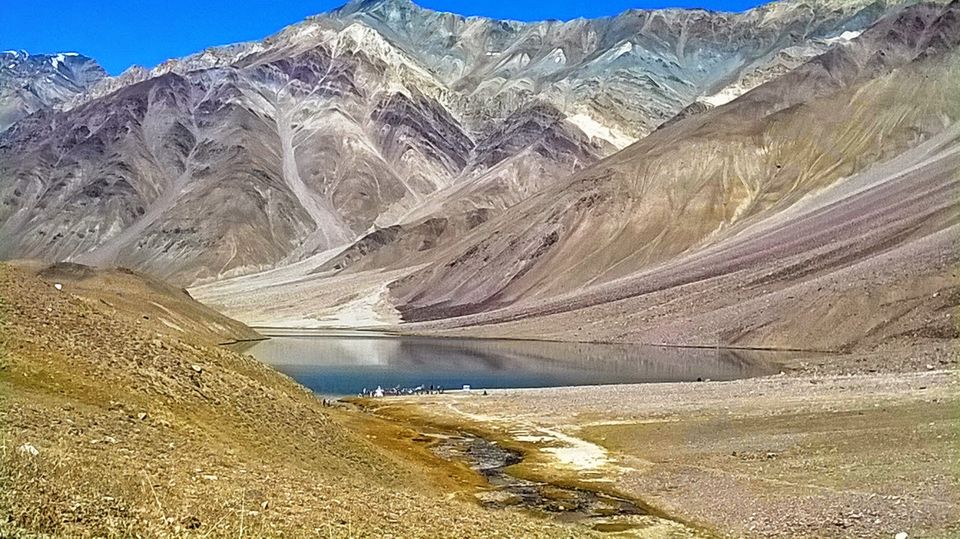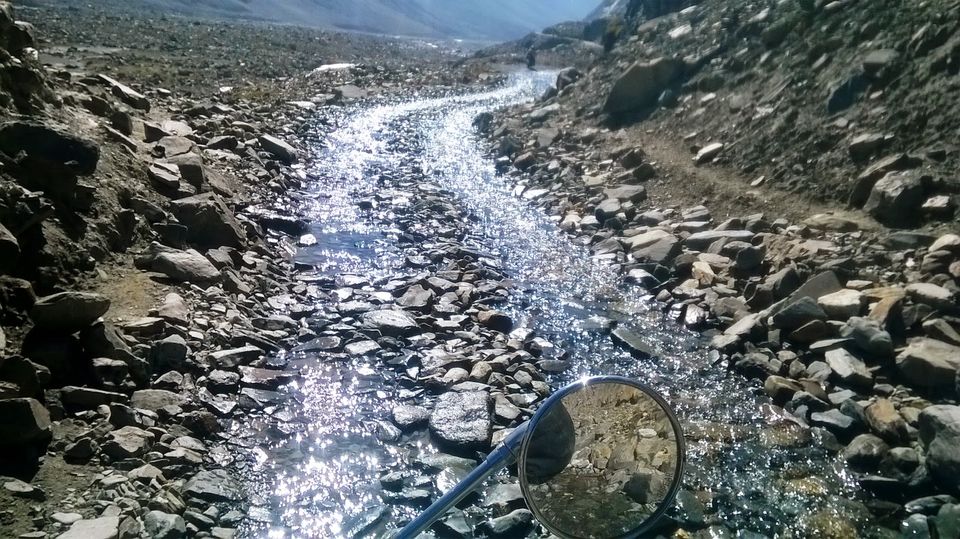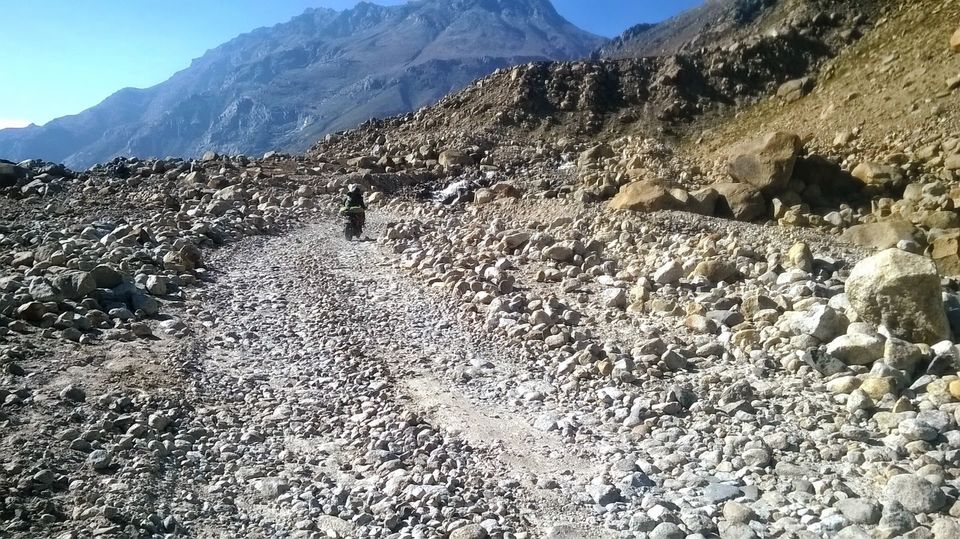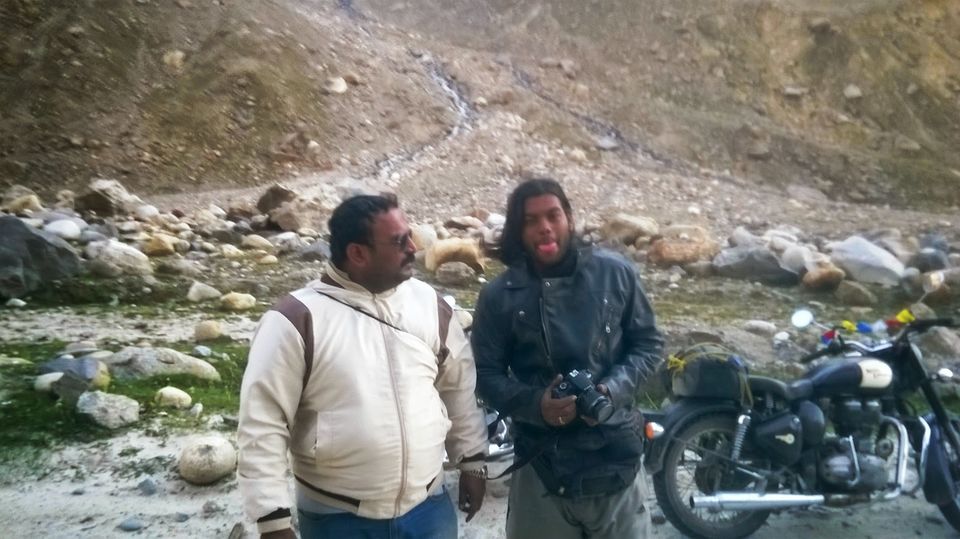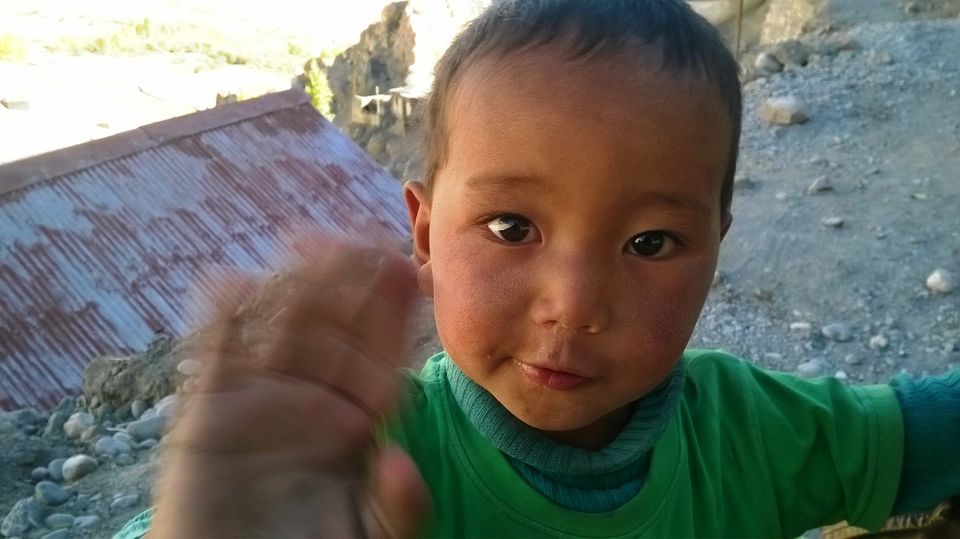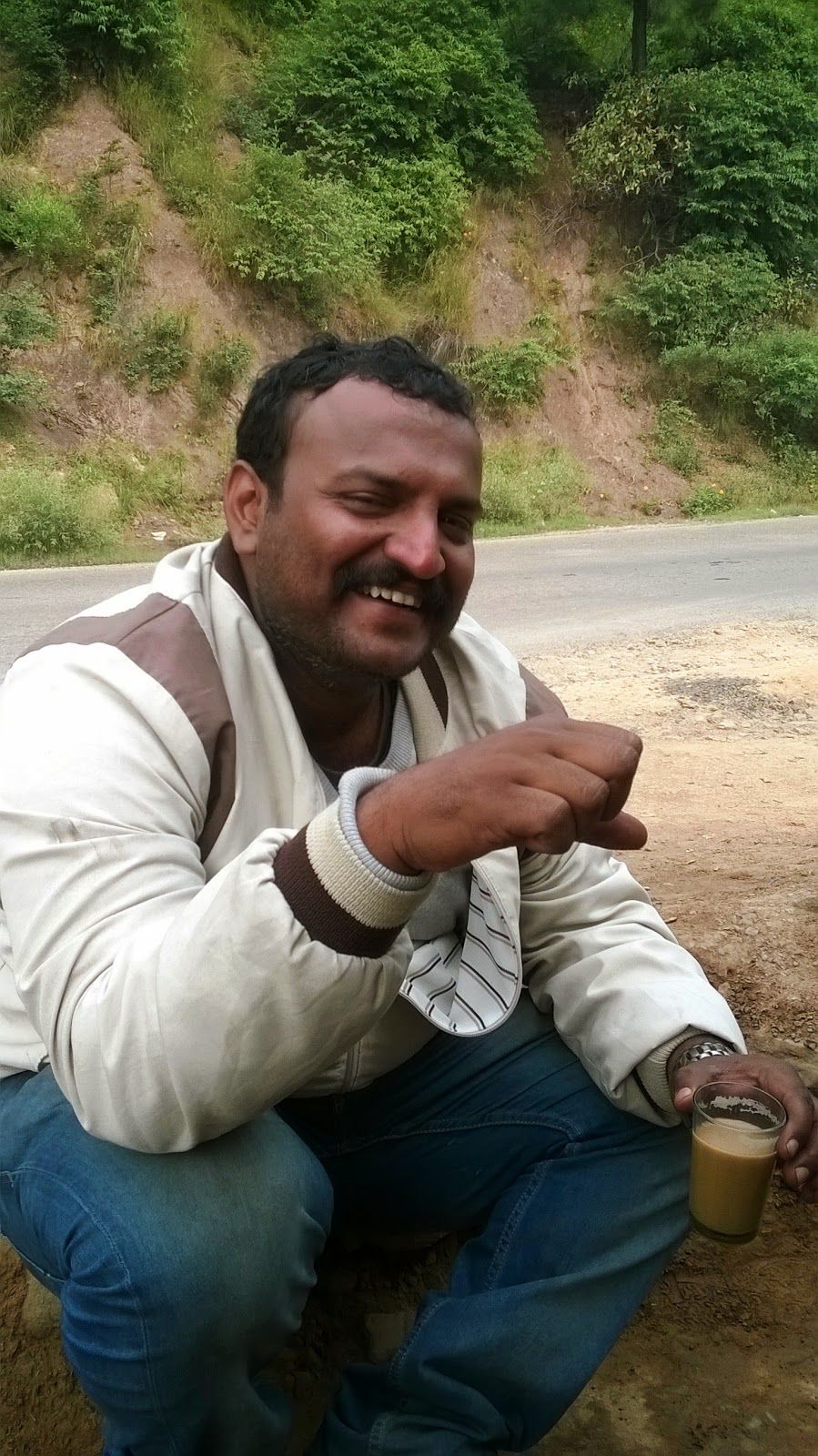 Was planning for this Himalayan ride since three years now. One reason or the other it did not happen. Glad that I will be making it now.

Bangalore 3:30 P.M, 29-09-2104: Flew to Chandigarh in a very bumpy flight maybe cause of the bad weather. Cab was waiting at the airport in which I had to make it to Shimla by night (120kms). Ordered for a Biryani en route but it wasn't one when I got my order, the biryani remembered me the first sight of bisebella bath in Karnataka. A friend named it bisebilla biryani ;-) Punjab, Haryana and then into Himachal on NH 22, though the weather was getting colder was on full alert beside the cab driver cause of his roller coaster riding. Old man in hid 50s, his driving is similar to my car video games. Checked into Hotel fairmount, Shimla at 10:30. Checked my dakota, sorry docomo net connectivity and watsup which were still alive by then.

Start of Day 1

Shimla 5:00 A.M: All excited for the ride as I had 228 kms in the Ghats at above 10,000 ft (equals around 66kms on highways) from Shimla to Sangla. Need to cover the distance solo and reach my team who were waiting in Sangla. Alarm rings at 5:00 a.m, got ready in no time, took the key for the rented EFI 500 cc classic from the reception and there I am, all set. Oops, wait a min.. Bike doesn't start, tried the electric start, kick, tried pushing down the hills, nothing worked. Changed the sparkplug after a call with the mechanic, and then I start again at 7:30 a.m
Riding that cold morning on twisted roads with the scenic views on both the sides was an experience in itself. River Sutlej and its blue waters can be seen from the roadside on the entire stretch. Had some nice aloo paratha with makkan (butter) and a hot tea, which they usually serve in glasses the size of 300 ml. Meantime the follow truck and the mechanic started back from Sangla and reached Rampur (120 kms from shimla) to reach me midway and for any assistance if needed. Maybe the teams riding experience in that stretch made it feel them that it will be difficult for me to ride alone for the complete distance. Roads were pakka till I crossed Rampur, and the I stopped to click some pics at a curve when two guys were waving at me. Ah, here there are the follow truck driver, Madan and the mechanic Aman, who later became my riding buddies.
It was around 11:30 a,m and we start again this time with the two guys briefing me about riding in the Ghats. Sirji ' always honk on the curves and overtake only on the right, I could sense their concern. I said ok and I remember I saw them again at lunch point Tapri, where I had to wait for half an hour for the truck to reach. I guess the guys got to know that riders from Bangalore are not far behind anyone when it come to Ghats or for that matter any off roading. There is only one small dhaba in tapri where we had some rice, roti, potato curry, etc for rs 60 each. It was around 1:00 p.m and we need to cover 70 more kms for the day.
Hereafter begins the real ride, where we get the feel of what off roading is all about. No roads literally and many places roads were washed away due to the rains. I was standing and off roading for half of the distance literally. Covered around only 30 kms in an hour, though I was ripping and testing the limits of the RE machine in 2nd and 3rd gears. Reached a check point from where the road narrows down and only on vehicle can pass at one time. The cops allowed me to pass but not the truck, which will be allowed after two hours once all vehicles from the opp direction cross the check point. Sometime riders get a lot of attention cause of the heavy riding gears, the machines thumps, switched off headlights and all.. The checkpoint was one such place where few even clicked pics with me. In fact they don't know that inside the gears is a rider who is also shit scared equally like them that what next breakdown or water crossing is lying ahead.
Crossed the Karcham dam and reached the night halt point, kinner camps by 4:30. Happy to see the team there with Joydeep, Manju, Swaroopa and Sruthi. The truck reached only by 7:30, when they got back proper taunts that they are too slow for the Ghats. They took it seriously in fact which I could see in Aman,s riding next day. LOL. We both maintained 60/70 kph in those Ghats.
Kinner Camps and Sangla: Dumped my backpack, helmet and guards in the tent and set off for a so called evening walk (but for me it was more than a trek) to a village nearby and banjara camps. Kinner camps is set in between the hills in a valley with the sounds of wind and water streams all over that place. As we walk to the village we had to pass across lots of apple trees and yes a small girl there offered us two apples each. That's the season for apples April/may the flowers blossom and in oct end the apples are ready to get exported. Met two girls at the banjara camps when we all went on a tea invite. One from England and one from Germany conversed a bit in the language I know and then checked the pronunciation of the words with letter R in German, which were tricky for me. Chatted for a while and we head back to our camps, where the campfire was awaiting on that cold night.
Ouch, I just realized that I forget to pack my woolen wear and sweaters. But thanks a group around the campfire was so boring that I could not take the poor jokes and the sad dukhbari songs for more than an hour. Had some good food. Though was told that we might have to survive with scarce food in the Himalayas, we could manage proper and very good food in most of the places. End of a hectic day and rested in my tent, along with the hot water pack at my feet to keep me warm all night.
End of Day 1
Day 2 Sangla - Rekong Pio - Nako
Sangla 6:00 A.M: Freezing cold it was, thanks to the cramster riding jacket to save my day. Hot water provided by the camp guys in all the places was a premium service indeed. Breakfast served with omelette, pancakes, aloo parotha, cakes was a delicacy. Had a final dose on Diamox tablet to protect from the altitude sickness and started our ride to Nako, which is xx kms from that place.

I was leading with the mechanic following me and then the two avengers along with the follow truck. Covering miles in no time, clicking pics in-between, a beautiful ride it was. Wished my riding buddies too were here on this trip (They were riding in other places for these holidays). Two guys on a unicorn were riding on the same road, was curious to know what they were doing on that route as they didn't look like riders too. Started a small talk as usual and to know that they are fruit vendors from Sangla going to Rekong Pio to buy the apples and then ship them to Bangalore and Chennai. The guys insisted that they will buy me tea at the next shop on the way. Oops!! Attention again. I loved the hospitality of the people over there. Everyone was helpful in guiding the route or wishing back with a smile when u wave at them or a bow of the head. All kids wave their hands for every rider passing by, sweet and cute were they. I tried to stop at one such group of kids to shake hands, in which only, few were bold enough to come closer.

The ride was going on and on, crossing the streams, overtaking the army trucks, crossing through roads where boulders and rocks keep falling on the roads, Out of nowhere here I see two guys sweeping the roads…. Ahhh…umm… didn't get watt they were trying to do there. The next stop we had for a tea again, this time the place was like a mechanic shop complete, black with trucks parked all around. Next to it there is a small waterfall where all these truck guys were bathing. In that cold region, this is a hot spring. How does it exist?? Few said nature's gift and one said its dude to chemical composition of rocks above.

Reached the place, Nako kinner camps by evening. Beautiful was it, seeing nature in all its xxx from the camps in between the hills, we see the snow clad mountains on one side, a beautiful lake and a rainbow on the other, the setting sun, and even the moon on one side. Never seen all together at the same time. You see only the Buddhist red, blue, white coloured flags all over. When enquired about it, was told that the flags have printed prayers on them and the belief is that the prayers will be carried by the winds. First thing to do here was buy some woollen wear or else its going to get worse for me. The village might not have a population of 500, but it had an internet cafe to my surprise. Had first sight of some yaks here and then got a muffler and a blue\violet shawl, the colours which fascinate me these days ;-) Had the famous soup in this region, the tukpa soup made of vegetables and kind of maggie.
End of Day 2
Day 3 Maling Nala - Tabo - Kumdoh - Kaza
Nako 6:00 A.M: Weather getting only colder as days pass and with rise in altitude. Walking even with woolen socks is paining in the legs. Heard some thump of bullets at a distance, guess they were checking the bikes before the days ride. Went around on my bike to check who was it and hoping to get some bullet company on the road. But by thr time I have reched them they moved on. Met a couple at the Nako camps from Gurgaon, who were doing the circuit on an esteem. Very cordial and helpful they were in sharing their experienced and information about the places ahead of Nako. Fulled up again for the ride, this time carrying extra fuel as we do nit have any bunk till we reach Kaza. I started off fast this time hoping to catchup with the bullet guys, Did around 40 kms and took a break, infact waiting for my team. The roads were full of apple orchards on either side and when ice seen a guy in between the trees. "Sir, kuch apple milega kaneeko?" that's it he came up closer plucked three big ripped red apples and gave me, when I told I was waiting for my other friends, he went back and got more apples :-). Clicked few pics and gave him a diet Pepsi as a courtesy for which he was all smiles looking at the can.

Started again once the team was there, next stop was the Tabo monastery made of mud in 8th century. Wonder how it survived the rains and snowfall. I was reluctant to go in as for me it only about the journey and the ride no matter what the destination. As Joydeep rightly said. Ride is like a movie and destination is like an intermission where you go to washroom, buy snacks, etc. Its true. After that comes the Maling Nala, the most dangerous road in the world where rocks keep falling and with water crossings. Was all excited to click a pic at that board which says the most dangerous road. Wait... Oops.. I guess we have crossed it, like a joke it was. :-( Unfortunately that road was very call and quite that day. Even missed the board and moved on. My BAD :-) Passed a couple on a BMW 800, wanted to know about them so made a turn and went back to find out. They both were from Germany and know what..they ride from Germany all the way. Wei geht's..gut danke conversation it was. On a trip of 120 days. All these interactions were only making me more determined to give a serious thought for early 2016 Europe road trip. Then crossed the Kumdoh check point where we need to enter the details t the check post before entering the Spiti valley region. There was a mummy in a monastery nearby, which was 500 year old, got a chance to check that place too.

Monastery again, this time after may be done 20 kms and by this time in done with monasteries where we have to remove sandals and all.As told for me its only the journey. Was waiting there along with the mechanic Aman when this guy named Linge from Denmark comes in on a Royal Enfield Thunderbird rented from Delhi. The funny part is he was lost in the mountains but he thinks that his other team mates were lost. He was complete euphoria about bullets and the sound, took my contact and said he would meet and ride if he visits south India in coming,months. Told me to convey the message to his team that he will be waiting at kada fuel station the next day at 3 pm. The traveled in those roads are more foreigners and less Indians, seems it was in fact only foreigners few years back. Mostly we also see small petrol cars like Maruthi 800 which have less starting problems and powerful at those altitudes with low temperatures.

By evening we reached Kaza and right headed to the fuel station with the board 'worlds highest retail outlet' there was no power and the generator doesn't work making all the bikes and trucks wait for backup power. The next fuel station is in Manali around 240 kms leaving no option but to wait. Meantime checked in the Spiti inn at kaza. Met the bullet group again here, this tine to know each other. Slept early as I was leaving early around 6 a.m the next day covering the key monastery and Chandrataal lake, this makes my ride of 240+30 kms to reach Manali to ride in the most treacherous roads till now in that circuit.

End of Day 3
Day 4 Lossar Checkpost - Chandrataal - Rothang pass - Manali
Kaza 6:00 A.M: This was the fourth day of continuous riding, still looking for more adventure, more water crossings, more off-roading and more fun. Started two hours ahead of the team, me and the mechanic as my pillion. From Kaza we had to make a detour of 12 kms to reach this place, the Key monastery, I just wanted a ride there and to see the place from outside and the views from the top. Beautiful was the place with some green fields in between those rugged mountains and valley slopes. Spent few minutes and started again our ride which I do not know that time that this ride is never gonna end. No one to look back and wait for, was just cruising into the distant unseen miles. Passed few trucks of some movie and camera crew who were up there in the mountains for a film shoot. Around 15 kms passed them and I see two small black objects moving slow on the road. When getting closer I could realize they were two bikes, but couldn't get why they were riding so slow speed event for those mountains. God, they were two guys on Bajaj discover 125 cc with huge saddle bags. They were all smiles when I waved them a salute for the statement they made, 'Its about the man sometimes and not the machine'
We then reached the Lossar check post and Serchu café to make the bike entries. A police station with 5 stationed men and a small café next to it which is the only place where you can find some breakfast in that stretch. There was another Enfield bullet group of 20 bikers, this was mostly of foreigners both men and women riders along with three follow trucks, mechanics and a doctor. The roads ahead were getting worse (good for us and looking for more) compared to the stretches came across till now. There was a Y junction in between those open roads in between the mountains where I could see a lone short fat rider on a bullet and with a black Harley jackets. Slowed down as he was waving had, oops wait it was a lady saying in a soft sad voice 'Ah, I don't know which way to go', She was from the same bullet group saw during the breakfast. Felt so sorry for her that her group left her behind and moved on. Suggested her to follow us till she could join her group on the way. She was slow indeed, but appreciate the courage of riding heavy Enfield in that roads. Her team was waiting for her at the Kunzum pass.
Reached the board which says Chandratal lake – 12 kms to the right, again a detour this time the riding was haywire as I have to check the lake and reach back before 12:00 p.m. to the sign board when my team would wait for me. Thanks to the walkie talkie with 40 km range I was carrying which was the only means of communication. Came to know that we have to trek 2 kms to reach the lake in between the valleys. No walking as usual and sat on the top itself talking to the mechanic and enjoying the views. Beautiful lake of glacial water in between the hills. Aman was telling me about the life of mechanics and drivers in that region, how they wait for our holidays so that they get some business and what all they do in the colder months when there are no travelers. He talked about this haunted place in the Gata loops, the Bayees mod, where a truck driver died of thirst after surviving for 7 days and now that everyone passing by place a water bottle near his grave. We talked about the stones all over that place placed in piles properly with bigger stones at the bottom and smaller one on the top for the peace of the dead buried there. Could see some cyclists at the lake, don't know whether they cycled all the way or got the bicycles in a truck and riding there.
Came back to the same signboard and buzzed the team on the walkie talkie for which they responded giving a relief that they were within 40 kms of reach. Was lying on the rocks and waiting and here I see a guy with long hair on a fz and a guy on his Enfield doing good speed and stopped over there. There was a small issue with fz which we sorted and they moved on. We had our share of breakdown too for the clutch wire breakage, front mudguard coming off, and battery metal cover falling off, all due to extreme off-roading. I never knew that time they will become my best riding buddies for the remaining stretch. However I remember that I have seen the long haired guy, Karthik (an artist) near Kaza fuel station and the Enfield rider, Varun (an operations manager) at the same Spiti inn at Kaza. Next stop for lunch we interacted again and this time with few guys with Israel. Few questions from them, I still remember 'Why three of you are speaking in English when your all Indians, ' Why do you eat with your hands'. Replied them with a thing told by a waiter in Selvi Mess, Salem. "Sir, even hand has its own taste' LOL. From now on I had the best ride with three of us ripping in those rocks and water crossings along with the mechanic. In fact there were no roads, but just huge open spaces of gravel, where you need to make your own roads. Loved every bit of the ride and the camaraderie which bikes have among them though the meet is just few hours or minutes back. We moved on stopping for pics, knowing each other and small talks. The fz bike was good and steady while off-roading and doing equal speeds along with the bullets.
We were just crossing the Rothang pass, when we could see the danger coming in fast and quick. It was the fog, which completely blinds with visibility of two to three meters. Lot of horses on the road side and the snow, a place to be. Could reach the hill top of Leh manali road, all four of us, where it was dark and need blinkers to ride. Any miscalculation and slide you will be off the track thousand meters deep in the valleys. We were going slowly and steady when a car comes close by and the person inside says 'Sir, I am with family and not much familiar with the roads, can we follow you.' Since then till we have reached the car of Vivek with the family and a small kid were behind us. Very cordial and thankful were they that they offered to ride along till Ambala along and even book a hotel for the night.
Varun had to go to Delhi as he has to report office on Saturday, I don't have much to do in Manali so want to travel back. Tow Riders Same Destination And No Plan. Lets do it whatever we decided to continue the ride from Manali till a place when we will be exhausted enroute Delhi. Reached the mechanic shop in Manali, returned my bike, put the luggage on Varun's bike with the bungee chords help. Bid adieu to my team, Aman the mechanic, Madan the driver and the riding buddy Karthik and set on a hitchhike for 540 kms from Manali to Delhi. We were riding and riding and though not much tired we wanted to give a break. Time was passing, it was around 1:00 and no hotels were available as it was Dussera season. Luckily found one and requested to sleep for two hours for the night. Slept around 1:30 p.m. and in no time the alarm rings at 3:30 a.m. with still 500 kms to cover to reach Delhi.
End of day 4 and Continuation to day 5
Day 5 Kullu - Chandigarh - Delhi - 36 hours of Riding
Kullu 4:15 A.M: Two big guys, one big bike and one big bag set for a ride of 500 + kms and planning to reach by evening. I started the ride maintaining around 60/70 kps in the dark Ghat roads. Company for us on the roads were only the milk and paper vans. After a hour of riding, felt to have some nice tea on the road side the 10 RS and huge glass wala. Felt like sleeping for half an hour more and then ride again. We were tired and the best part there would be no signs of tiredness as long as we are riding. But only when we take a break the bums start paining. Ouuch!! The bike doesn't start again at 5:15, scaring us when we think about the long distance ahead we had to make and this time it's just both of us and no mechanic around.
Somehow the bike started and we ride again in the dawn through the beautiful Ghats. We see some green plantation and tress after three days of ride in the rocks and barren deserts. Talking to each other and switching the bike every 60 kms we reached this Swarghat from which a shortcut take you to Chandigarh. This road is the father of Maling nala (the world's most dangerous road). They are not potholes, they were craters there. A friend defines the vehicles there 'Any vehicle complete into the crater it's a small car, any vehicles two tyres into it is an SUV and an vehicle which is avoiding these craters is a truck'. When u just try increasing your speed around 70kph on a smooth patch you will find two truck overtaking each other and in those craters. Deadly road and traffic it was. By 10:00 it started to rain and we stop at a small place on the road side to meet other bikers on a CBR and a GT 535. On the fifth day it was only bikers everywhere every time we stop for a break or food.
The distance to Delhi was decreasing by now 500+ kms to 400+ kms and now to 300+ kms. A sad feeling that the ride is almost over and some beautiful memories to cherish throughout the life. We rode through the states of Himachal, then into Haryana and now in Punjab. We were just admiring the beauty of the Punjab country side; WHHAAMM goes a truck over talking us without any clue or any honk. It is just a beginning. That distance from throughout Punjab I never saw anyone using an indicator. People ride in opposite directions on the NH1 National highway. I could not realise weather Bangalore traffic is so sober or I became a sober guy after the Himalayan ride. Few occasions I use to tell Varun to ride the distance we cross Punjab. Heights -> four girls on a moped on the highway, a guy opening the car door on the move, spits the gutka and closes the door, again on the NH1 highway.
We stopped again this time to have a red bull to get some wings and hit Delhi by 5:00 P.M. On the way we also met a guy who rode alone to Leh Ladakh on a unicorn for 20 days. Around 6:00 p.m. I was near Varun's home after a ride lasting around 36 hours with 2 hours sleep in between. He has to change his clothes and go to office that day. Hard working guy, LOL J who was on a short ride but finally covered Lahaul Spiti circuit unplanned. He was kind enough to drop me near to a Metro Station from where I can make it to my Uncles place in Delhi. Was there for two days and then flew back to Bangalore. Back to work now stronger and much determined with many life lessons and experiences.
Cheers, Jacinth
Journey shall continue..