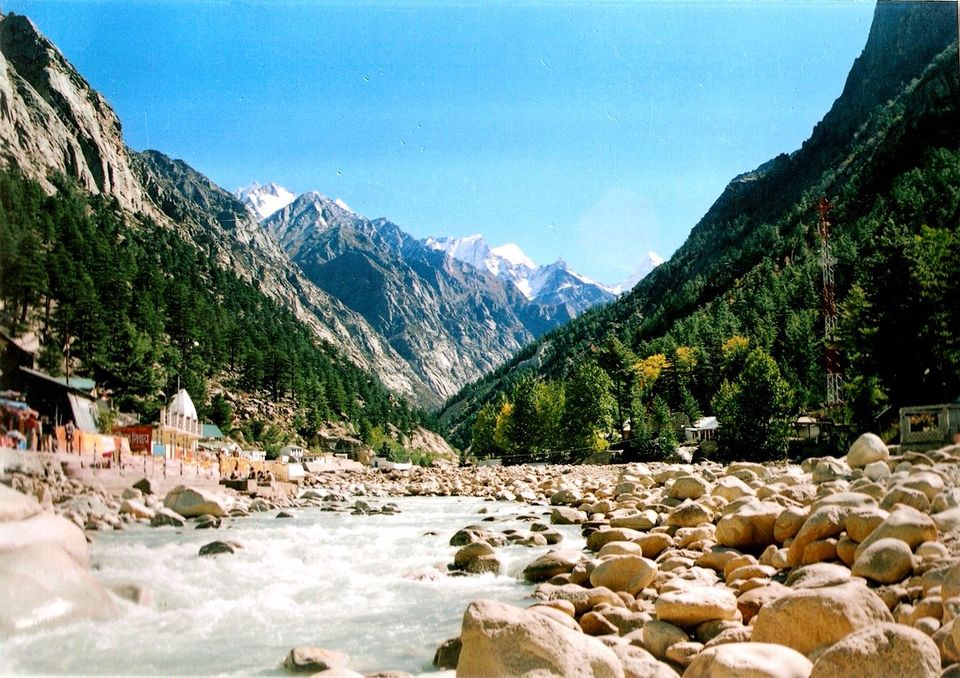 The sloth bear is a species which is native to the Indian subcontinent. A lot of people have a fascination to spot this elusive creature. Wildlife has many facets in India, from spotting the majestic Bengal Tiger to the massive elephants and these sloth bears; a lot can be explored in India! The sloth bears though tough to spot can be spotted in the many great wildlife sanctuaries in India. They have a shaggy fur but they don't have an undercoat, so it keeps them relatively cool in their native, warm climate and protects them from tropical insects. They are also pretty noisy animals who grunt when they pull down branches to get fruit, dig for termites and look for bugs. Very few sloth bears, around 20,000 only remain in the wild. It is estimated that their population has declined by 30 to 49 percent in the last 30 years primarily due to habitat loss, but also because of poaching for parts, capture for trade and elimination as pests. But there are still places in India where you can spot sloth bears readily. Here's the list: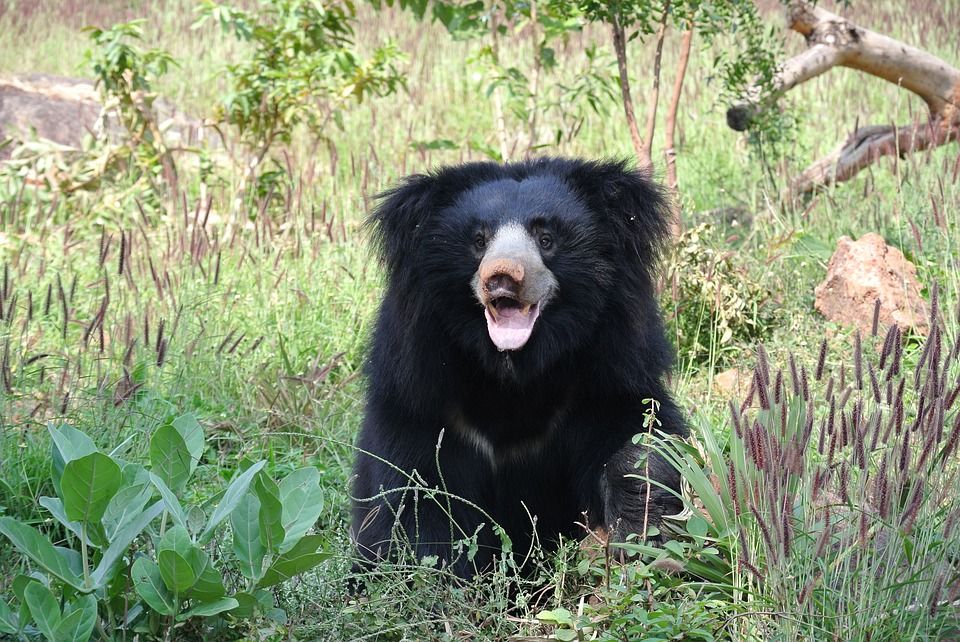 This sanctuary is located 30 km from Almora in Kumaon hills. Binsar is very rich in its flora and fauna. Many Himalayan peaks are visible from Binsar including Kedarnath peak. You must visit the watch deck here as well which is famous for its sunrise and sunset views. Here you can catch a glimpse of the sloth bear, since this sanctuary makes for the perfect habitat for the sloth bear due to its cold climate. Binsar Wildlife Sanctuary is also home to 16 leopards, 69 ghorals, 57 wild boars, 43 kakars.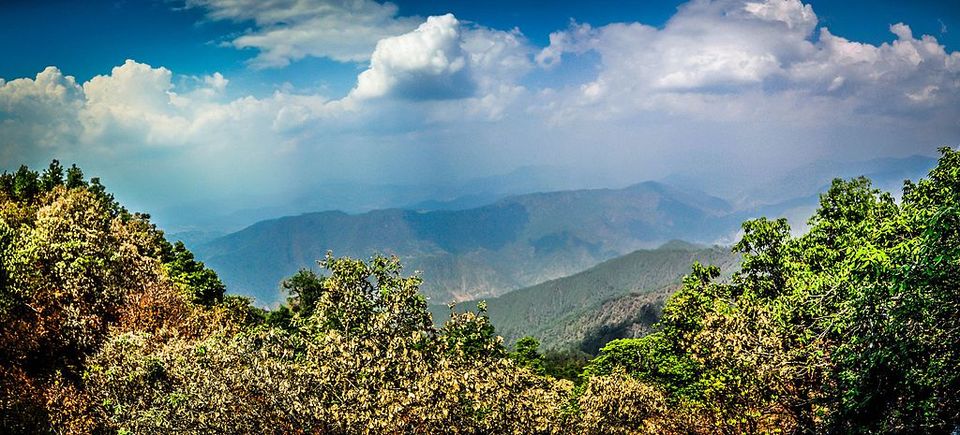 Best time to visit
The best time to visit is between October and November, when the climate is not too cold and just pleasant enough to venture out and go on safaris!
Safari Timing
6 AM to & 7 PM
How to Reach
The nearest metro city is Delhi
By Air
The nearest airport is Patnanagar which is around 157 km. From here you can catch a cab till the sanctuary.
By Rail
Nearest train station is Kathgodam which is 120 km, from where you can catch a cab
By Road
From Delhi it's around 410 km
One of the most famous high altitude national parks in India, this is located in Uttarkashi. This national park falls under the bio-geographical zone and sits at an altitude of 1800 metres. One of them most famous attractions in this area, Gaumukh, the origin of river Ganga is located in this park. The park is named after the Gangotri glacier which drains into the river of Ganga. River Bhagirathi also flows through the park, giving sustenance and life to the birds and animals here . You can find some rare animals here like the sloth bear. You might also have a chance to see snow leopards, musk deer, blue sheep, Himalayan tahr and many more such species.
Best time to visit
The best time to visit is from April to October, as the weather is pleasant and slightly cool. It get very cold during the winter months here.
How to reach
The nearest metro city is Delhi.
By Air
The nearest airport is Dehradun, from where you will have to hire a taxi and reach Uttarkashi which is 187 km.
By Rail
The nearest rail station is Dehradun, from where you will have to hire a cab till Uttarkashi.
By Road
Gangotri National Park is accessible through route 108 which passes directly through Uttarkashi district.Gangotri National Park is located about 206 km from Dehradun, 189 km from Haridwar and about 402 km from Delhi.
This park has been labelled as UNESCO's World Heritage Site at Istanbul Turkey. The Khangchendzonga National Park extends from the cold deserts of Lhonak Valley to the historical place at Yuksom. The Western boundary of the park runs along the International boundary of Nepal and China. The park is very rich in flora and fauna and one of the worlds highest peaks towering above makes it a beautiful sanctuary! . The most magnificent attraction amongst all is the Mt. Khangchendzonga (8,586mts) itself. The name literally means the "abode of the Gods" consisting of five treasure houses. Here you can find exotic animals right from the sloth bear to the cute Red Panda! You can also sight Snow Leopard (Uncia uncia), Great Tibetan Sheep (Ovis ammon hodgsoni), Bharal (Pseudois nayuar), Musk deer, among many others.
Best time to visit
Best time to visit is from March to late May, during the onset of summers and September to mid- December; during the winter season when the weather is pleasant and cool.
How to get there
Nearest metro city is Kolkata
By Air:
Nearest Airport is Bagdogra, (222) km. Indian airlines operate regular flights from Kolkata (Dum Dum airport),
By Rail :
Nearest Railhead Is Jalpaiguri ( 221km) and Siliguri junction which are connected to Calcutta, New Delhi, Guwahati and other major Indian cities.
By Road :
Regular bus services connect Gangtok with Bagdogra (4 hours) and Calcutta which is 750 km.
Know of a hotel, homestay or resort that made you fall in love with the destination? Write about it on Tripoto and help the traveller community discover something new.