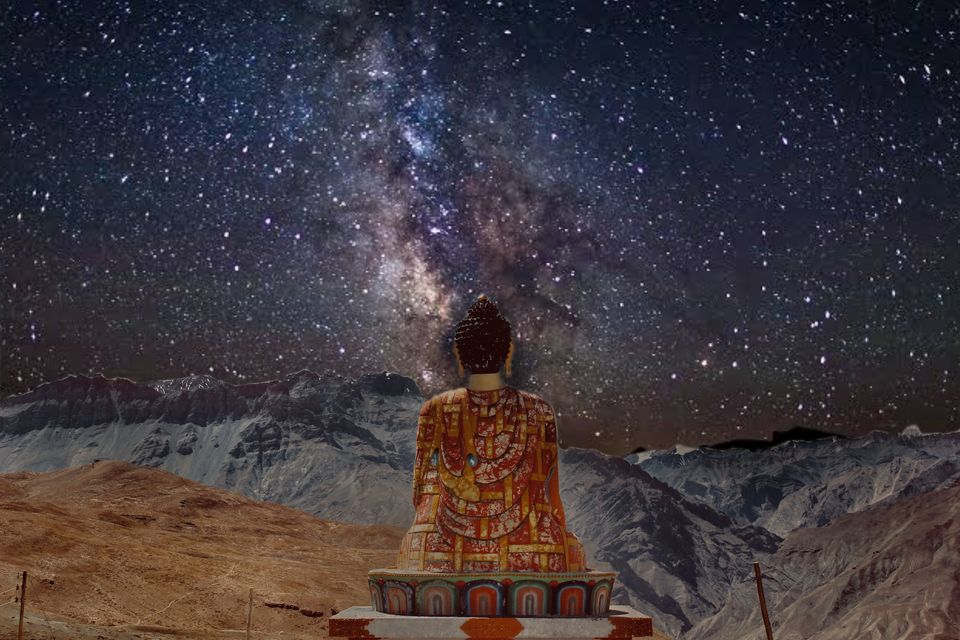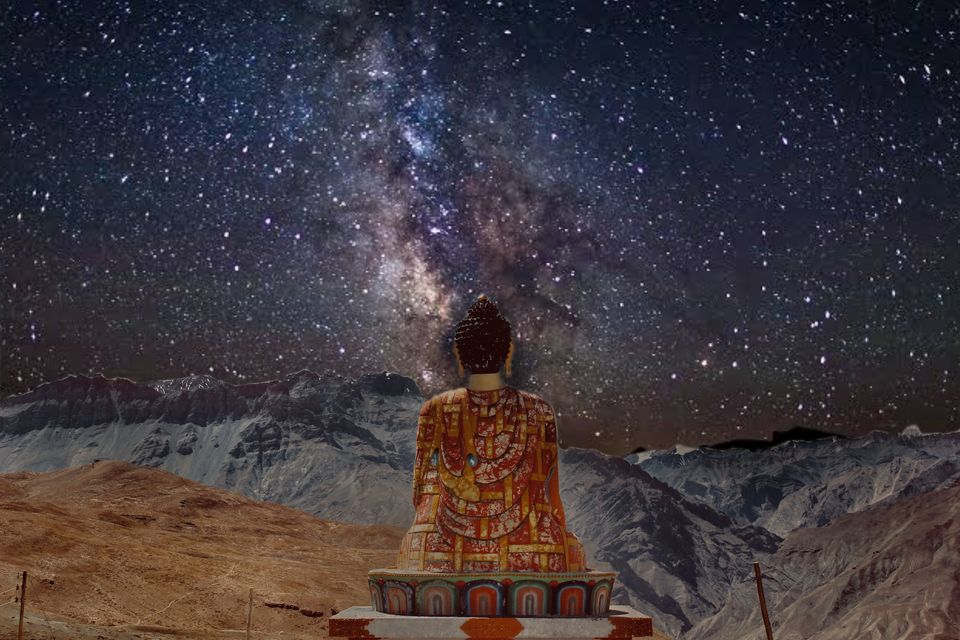 Ladakh has always been the crown jewel for all the riders and road trippers in the world. There were times when getting Leh'd was not just limited to Pangong Tso and Khardung la.
The charm of the once undisputed winner of the most badass road-tripping destination is coming to its end in this age of overload information media, and for a decade now Spiti has come up the ranks and is in direct conflict with Ladakh.
Every other rider is always bewildered, their quest to take down the highest routes in the Himalayas comes down to just one question?
Spiti or Ladakh?
I always answer this simply by saying go to both first Spiti and then Ladakh. But let me take some time to elaborate this further on, and I will let you be the one to choose.
Why do people ride to these offbeat treacherous parts of the mountains?
If it wasn't for the thrill of coming in blind without knowing much and then overcoming the complications of the land would you still be as eager to endure the pain?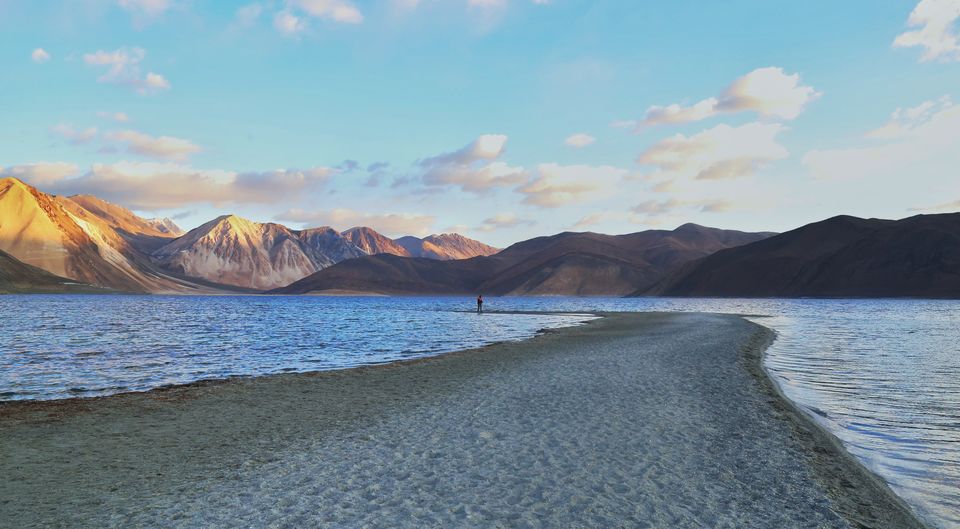 Ladakh then was not a destination it was a feeling, content even after the tormenting mountain conditions the joy of concurring the most robust and untamed paths. Ever since the yellow scooter saw its path along with the panoramic view of the Pangong Tso, Ladakh has seen an exponential rise in footfall. With this rise comes the need to build infrastructure to accommodate and eventually commercializing.
Why Spiti?
Spiti is now become an alternative for now fading Ladakh for those looking for raw riding and an insight into the cultural heritage of the mountains. While both Ladakh and Spiti share a similar culture and landscape, the resemblance is only superficial. Beyond the overenthusiasm and preferences of eager travelers, both Spiti and Ladakh have plenty to offer to the discerning and it's hard to choose. While Lahaul Spiti is a strip of a valley surrounded by the rocky Himalayan peaks, Ladakh in its vastness is home to numerous lakes and plateaus and pastures. Once you know what is your personal preferences these following points will let you be a better judge.
The ride: When anyone thinks about Leh Ladakh all they want to do is conquer the toughest roads on the bike or their vehicles, fair enough. Did you know that the route Manali to Kaza is one of the most difficult of roads in India unpaved and raw, riding on this treacherous road is a challenge in itself.
You will find yourself on one in a handful taking on this route, a few on their motorbikes a few in their semi-trucks and cars. Then a majority of people going towards Kaza opt for public vehicles.
Just keep in mind since this route is undeveloped and very scarcely accessible there are very few establishments hence you will have to be completely self-dependent.
The villages and Monasteries: Kaza is the main town in the Spiti valley unlike Leh it is a very small town and underdeveloped. All the villages in Spiti are very remotely situated and isolated their main idea of establishment arises on the situation of their Monasteries. Every town has its own spectacular Monastery and these monasteries are one of the oldest in India.
Key Monastery
Dhankaar Monasteries
Key Monastery and Dhankar Monasteries whose locations are unmatched are over 1000 years old.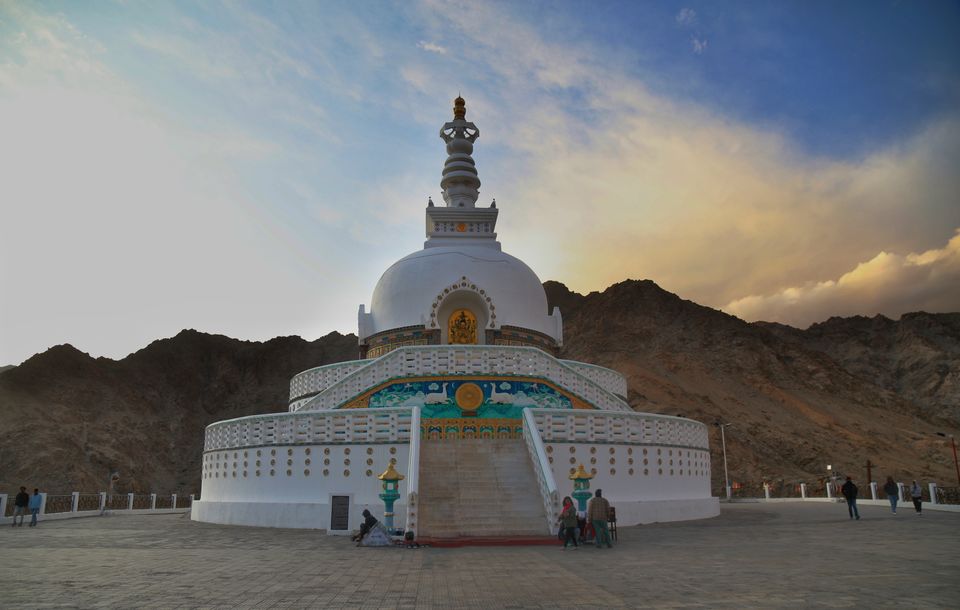 Height and Acclimatization: Kaza is at a height of 12,500 ft., whereas Leh the capital of the Ladakh district is at 11,500 ft. It is easier to acclimatize and travel around in Spiti as compared to Ladakh as the maximum height you will go to is 15200 ft.
The atmosphere is Spiti is arid and it is not as dry as that of Ladakh hence the oxygen level tends to be higher. Should an emergency arise it is nearly impossible to get instantaneous help and due to its remoteness extraction is also far more difficult.
Accommodation and infrastructure: The major highlight in terms of accommodation comes to Homestays, it is always recommended to choose homestays with the locals you will get a deeper dive into their cultures and moral values. Unlike Leh, Kaza lacks modern hotels and restaurants but the ones that are established are decent and worth a try.
You can stay at hostels in Kaza but all the other major towns will have to make do with homestays or self-camped tents. Only Bsnl works in Kaza and the other town has next to zero connectivity. All the smaller towns are well linked with Kacha roads, pakka roads run only to major towns, namely Key Kibber Tabo Kaza.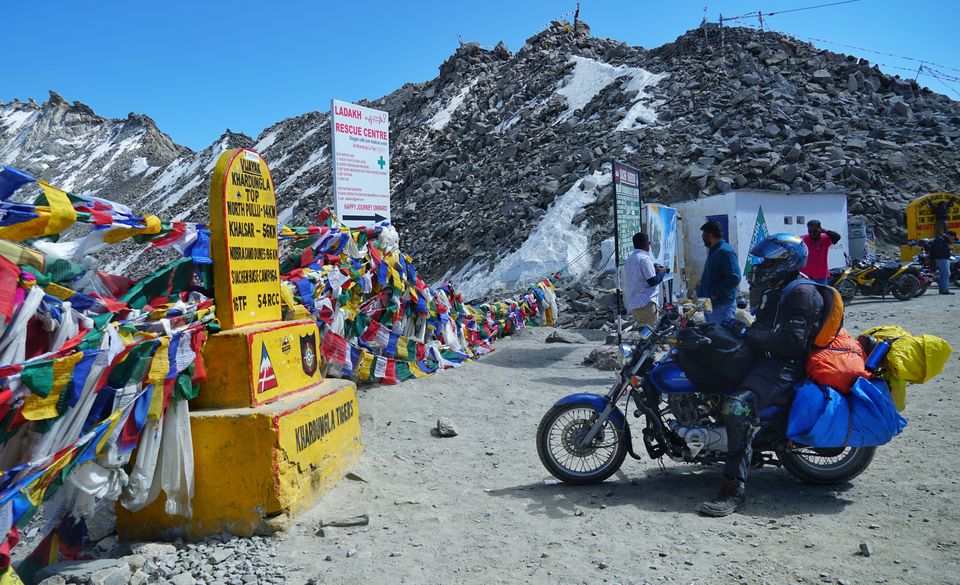 Permit: In Ladakh, you need to take the Inner line permit to explore all the places in and around the area, every place is under strict scrutiny permits are a must. Unlike Ladakh, exploring Spiti does not require you to take any permit, you can go all the way to Geu village which is just a few km away from the Indo-Tibetan border. Yes, of course, you will need to take the permit for passing the Rohtang Pass in the southern part of the Lahaul district.
Major Attractions: Although the major attraction in Spiti is the lack of crowd, Spiti and Ladakh are both pseudo arid cold deserts, some places look so similar that it is difficult to call them apart.
With its lesser versatility and being unpopular in the travelers' community lesser people travel to Spiti and thus is still an offbeat location in Itself.
All in all, what I wanted to say is Spiti is what Ladakh was 10 years ago, untouched and offbeat, In no way will Ladakh be ever replaced, but to truly know the beauty of the natural being and the culture you should visit before the modernization and commercialization started. Now is the time for Spiti, before it falls in the deep trenches of development and natural reconstruction.