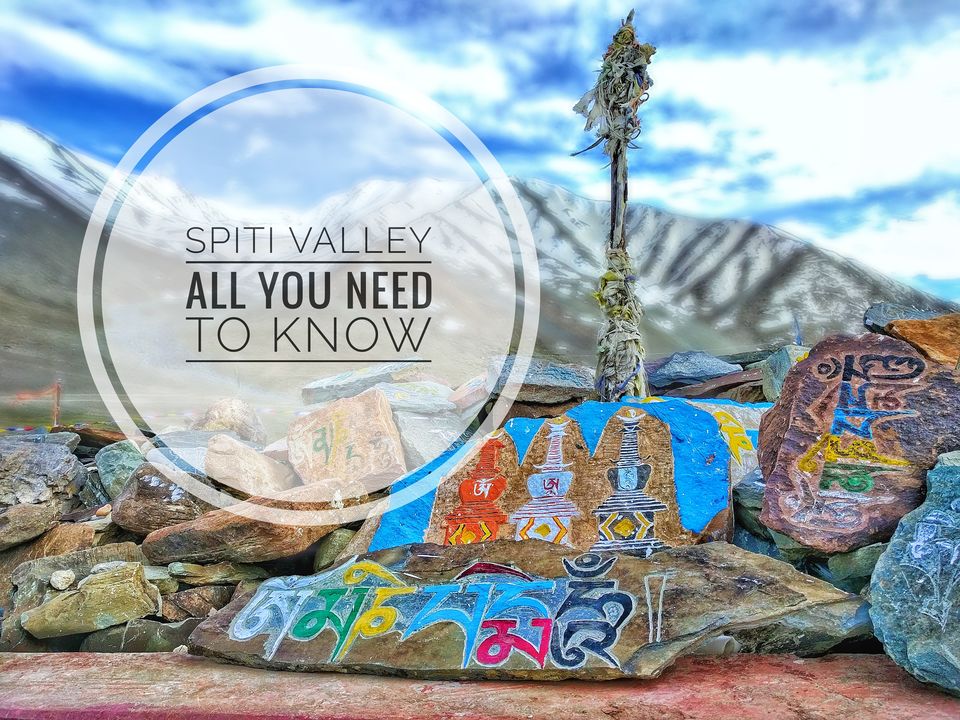 Before my journey to Spiti Valley, I had very little idea regarding the place and what to expect. Apart from bits and pieces here and there, it was difficult to get a compilation of all the information in one place. Now that I have completed the trip, I'm trying my hand in putting together this Spiti travel guide containing all the crucial bits of information that I believe would enable almost anyone to embark on this adventure with a lot more confidence than what I had. It also includes all the tips and suggestions that I've learnt from my personal experience and found useful along my journey through the valley.
Every year, as the snow clears and the mountain passes open up, an almost mad rush of travellers of all sorts begins to Ladakh while Spiti lies almost unnoticed along an inconspicuous deviation with a humble signboard that welcomes you to its 'Mystical Lands' on the Manali-Leh highway. I was fortunate enough to have covered both Spiti and Ladakh (in that order) on my Royal Enfield in June 2017 and I admit I was genuinely more excited about the former than the supposedly 'mecca of motorcyclists', Ladakh.
First things first, Spiti is not everyone's cup of tea. It takes a certain level of madness to traverse through its unforgiving and mesmerizing landscapes. Ladakh, which is now a bucket-list destination for people all over the world, isn't nearly as difficult to traverse through as it once was, thanks to the impeccable roads built by the Border Roads Organisation (BRO) barring a few stretches in between. And when compared to it, Spiti still remains far more harsh and desolate, exactly the reasons that lured me to the place.
The breathtaking snow-capped mountain terrains, dotted with picture-perfect villages, ancient monasteries and restless rivers cascading through them all make the setting for something out of a fairy tale. Add to it, its remoteness from everything familiar with almost zero connectivity with the outside world. There are few better ways to unplug from the mundane and rediscover oneself. There are places that you feel a certain connection with and Spiti was one such place for me and the main reason for the majority of my posts being about it. And a Spiti travel guide such as this one was a long time coming.
ROUTE AND ITINERARY
Literally meaning 'Middle Land', Spiti Valley lies on the border between India and Tibet on the Trans-Himalayan Range in Himachal Pradesh. With just two entry points to the region; one via Shimla at the bottom and the other through Manali at the top, the Spiti circuit remains cut off from the rest of India for the major part of the year due to heavy snowfall along both these routes and as such is one of the least populated regions in the country with much of it being either inhospitable or unexplored. Entering the valley through Shimla is, however, more preferred owing to better acclimatization and to avoid the hassle for permits via Rohtang Pass. The various stops along the stretch including a day-to-day itinerary are discussed in detail in my post; Spiti Valley– An Ideal Itinerary.
BEST TIME TO VISIT
The ideal time to visit Spiti Valley would be during the summer months from May to September as chances are most of the roads leading to Spiti will remain closed due to heavy snowfall during winter. But irrespective of the month you plan to visit, do not forget to check whether Kunzum Pass is open for traffic – without which you'll neither be able to enter the valley from Manali nor will you be able to exit after Losar while coming from Shimla, meaning you'll have to turn around and go all the way back to Shimla.
ROAD CONDITIONS
Roads throughout the valley are constantly changing as BRO (Border Road Organisation, the organisation that builds the roads in these areas) is in a continuous process of tarring the entire circuit making travel through the region a much less cumbersome experience and as such no blog can give you an accurate idea unless it was written yesterday. But for now, you may find yourself on a fine piece of tarmac only to end up on an endless stretch of boulders and rubble for miles on end, all the more reason why you shouldn't take the distances between stopovers lightly. For example, the mere 65 km stretch from Chandratal to Gramphu has one of the worst roads in the entire valley and can make your wildest off-road fantasies come true while taking away a good 5-6 hours of daylight depending on how much punishment your body and vehicle can take.
Personally, the roads or rather the lack of it is what makes the journey through the valley so much more memorable and is one of the major parts of the adventure. Having some prior experience off-roading, preferably in Ladakh can go a long way in boosting your confidence. But at the end of the day taking things slow and remaining focused is what matters as even the slightest slip of hand could prove costly around these parts.
It goes without saying that the entire valley being in the mountainous region is prone to frequent landslides and shooting stones are a regular sight. But rest assured BRO does an exceptional job at clearing the debris and reopening roads as fast as possible unless the damage is too severe in which case the road will most likely remain closed for a day or two; again, all part of the adventure.
Also, be prepared for water crossings. Mainly confined to the stretch between Kunzum Pass till Gramphu, few of them are almost a kilometre long. If you're riding a motorcycle, its time to get those gum boots out.
NAVIGATION
Although navigating through the valley is fairly simple as it is basically a circuit from Shimla to Manali or vice versa with a handful of deviations you might have to take depending on your itinerary, the lack of signboards and civilization along the route make your chances of missing these deviations quite high. And for those on a tight time frame, it could prove disastrous. The obvious solution for this is downloading the offline version of Google maps of the region well in advance as it can prove to be a lifesaver in times of a tricky fork in the road. But as always, do not blindly follow their routes and always double-check with the locals or other fellow travellers.
ACCLIMATIZATION
Since most of the villages in Spiti Valley are located at an average elevation of 4000 mts or above, the risk of AMS (Acute Mountain Sickness) or altitude sickness is real and hence acclimatization of the body is a must. Entering Spiti via Shimla side can help a great deal in this regard due to the relatively gradual ascend as compared to coming from the Manali side which is already at a higher altitude. And if possible have a rest day planned in between preferably at Kaza without much travel to acclimatize the body to the surroundings. Basically, taking things slow, keeping yourself well hydrated and avoiding overexertion can go a long way in fighting AMS.
Early symptoms include headaches, nausea, fatigue, shortage of breath, light-headedness etc. AMS can most likely ruin your entire experience and cause for unnecessary stoppages in an already cramped time frame, so it's best to take a cautious approach. You may also take prescribed medication if necessary.
WEATHER
Spiti being a cold desert, the weather remains for the most part unpredictable. The Sun can shine harsh enough during the day to give you sunburns while temperatures fall drastically during the latter half of the day and can be freezing cold during the night. The solution, dress for summer AND winter! This is where the importance of clothing in layers comes to play. Instead of carrying a single heavy winter jacket, you can carry a couple of lighter ones that you could wear one on top of the other as the temperature drops or remove layers when things start getting hot.
Full sleeved t-shirts, a few light jackets, thermals, woollen socks, scarves etc. are some of the essential pieces of clothing that you must carry. And obviously sunscreen, lip balms and moisturizers are a must for the cold and arid landscape.
ACCOMMODATION
Being home to some of the friendliest and kindest people, homestays are the way to go in Spiti. Not only are they found in almost all the villages, no matter how remote, you get good company and spacious rooms in the humblest of settings. And the views are guaranteed to leave you breathless. Besides, they're also easier on the pocket provided you have good bargaining skills. One can also find decent hotels at the major stopovers. Prominent monasteries such as the one in Key village also have dorms for as low as INR 200 night, meals included.
But if a night under the starry sky is what you crave for or if you simply want to keep your budget under control, you can also stay in your own tent almost anywhere in Spiti provided you do it in the proximity of some sort of human settlements for your own safety, as being wild shouldn't come at the cost of being dinner for the wild. The best settings to pitch a tent in the valley from personal experience include Chitkul and Chandratal to name a few. Just make sure to carry a sturdy tent and good quality insulated sleeping bags as the nights can get unbearably cold. It's also a good idea to inquire with some of the villagers nearby first before you decide to camp at a particular location. But rest assured they'll be more than happy to let you stay in their property if you just ask them nicely and if you're lucky you might even get invited for a free home cooked meal as an added bonus. Get a detailed list of places to stay in Spiti here.
IMPORTANT: If you do decide to camp, please make sure you camp responsibly and don't be a complete asshole and ruin the experience for others.
FOOD
A great way to keep costs down while trying out some authentic Tibetan food is to avoid the few bigger restaurants that you come across and try out the smaller and more frequent 'dhabas'. Tibetan bread, thukpa, momos, noodles and chow mein form the major part of the menu in most places apart from the obvious bread omelettes and Maggi. Not only are these lighter on the pockets, opting for local dishes will also be easier on your tummy as they're mostly made from the freshest of produce that are readily available. Do make sure that you carry some munchies for the road as hotels are mostly confined to the main villages that can be quite far away from each other.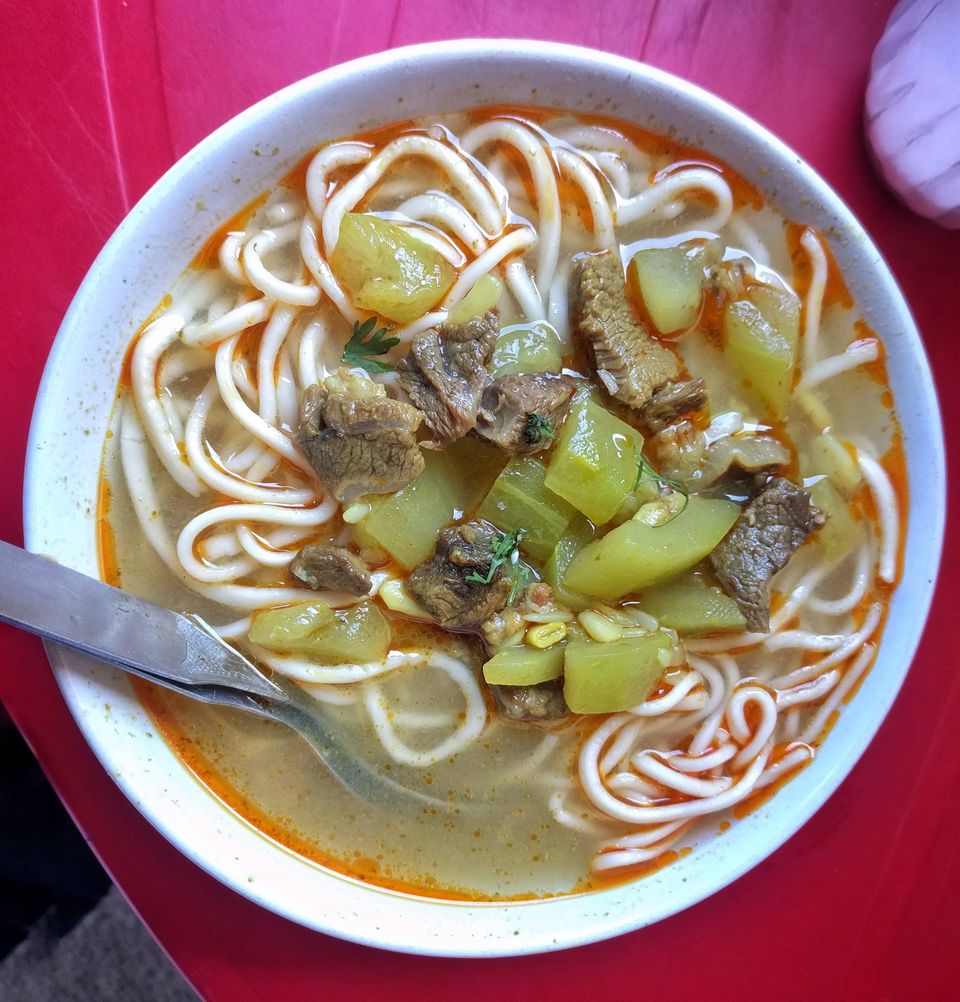 PEOPLE
Spiti is a cold place filled with warm people. They are simple, kind and hospitable, as long as the topic of conversation is non-commercial. Tourism forms their bread and butter, so if your interactions are service oriented, expect treatment similar to that of any other tourist destination. However with just a few months to make a living before winter starts, their intentions are mostly pure and you normally don't come across people who'll take you for a ride unlike many other parts of the country. Generally being polite and friendly reciprocates the same from the villagers, if not more.
FUEL
While coming from Shimla, after Rampur the only petrol stations are at Jeori, Tapri, Sangla, Powari and Recongpeo after which the next one is only at Kaza, almost 200 kms away. And after Kaza, the next is again almost 200 kms away at either Tandi or Manali depending on where you're headed.
I rode a Royal Enfield Classic and managed to complete the circuit by just tanking up at the above-mentioned stops without the need for any extra fuel despite its small fuel tank and terrible roads. But it's always better to carry some for safe measure. I carried some in a 2-litre soft drink bottle, which personally, is a better and cheaper alternative than jerrycans as these bottles are not only made to hold pressurized liquid and prevent spillage but are much easier to carry.
But if the odds are against you and you still end up running out of fuel, just take a lift to the nearest village as people here often keep stock of spare fuel and might be willing to sell it to you, at a higher rate of course. Or if the town has a BRO camp, then you'll definitely find some fuel there.
Indian Oil's world's highest retail outlet in Kaza.
CONNECTIVITY
In short, non-existent for the most part. With the main focus being on getting yourself connected with nature, internet and even telephone connectivity for that matter takes a back seat in this part of the Country with the only way to get in touch with your folks back home being, getting yourself a BSNL SIM card from Shimla or Manali. And even then it's a 50-50 chance that you'll get a call connected. You can however always use land phones in case of emergencies; that is if you can find one that works. Another important thing worth noting would be that the only town with an ATM in Spiti is Kaza but its reliability can be questionable. So you're better off carrying sufficient amount of cash in hand.
PERMITS
No permits are required for Indian citizens to enter Spiti Valley apart from entering your vehicle number at the check posts. Foreign (non-Indian) nationals, on the other hand, coming from Shimla side are required to get Inner Line Permits which can either be arranged in advance from the District Collectors office in Shimla or at Recong Peo. Those coming from the Manali side, however, require no permits apart from the border police registering your passport number at the entrance to the valley that rarely takes more than a few minutes.
BUDGET
Contrary to popular belief, Spiti is one of the few places in India that can be covered on a frugal budget compared to the experience it offers. And although packaged tours that are grossly overpriced are more popular owing to the remoteness of the place and the sense of security they offer, a little bit of homework and a lot more of courage can end you up with an adventure of a lifetime without breaking your pocket. I will be covering the topic in detail in my upcoming post on how to cover Spiti in under Rs.5000.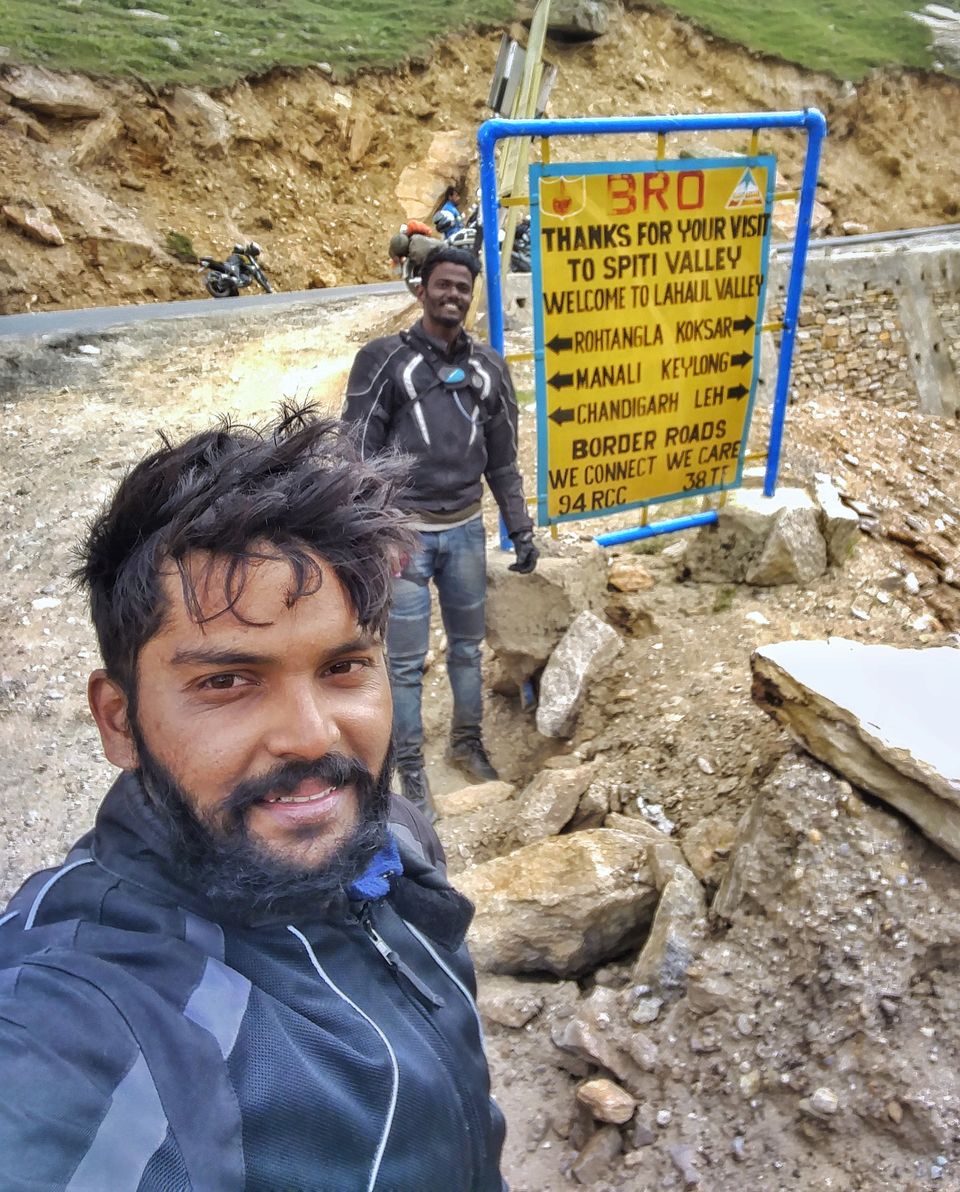 If you have anything to add or have any specific queries regarding this Spiti travel guide, feel free to leave a comment below and I will be happy to get back to you. If you found this post useful, please do follow my blog to get updates about similar posts.

Read more about my adventures in this mystical land in my four-part series on Spiti Valley:
Finding the 'Key' to Happiness