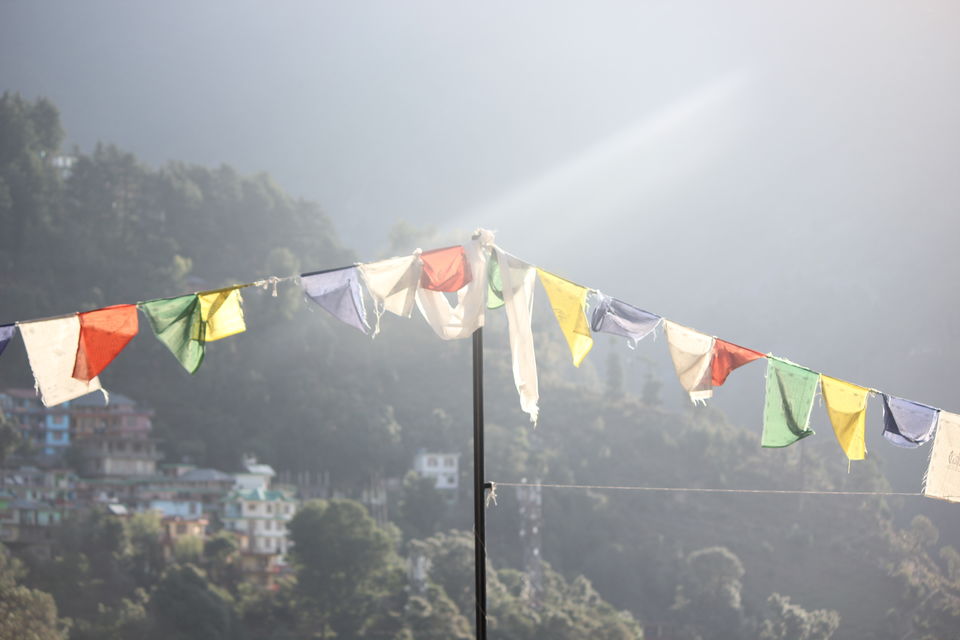 After most of all that's been heard, spoken, written, read, videographed, or photographed about Himachal Pradesh, there's every chance that whenever you hear the word 'Himachal', or something similar, the images of snow-capped mountains, lush green hills, and some cool-looking 'travellers' smoking marijuana alongside a herder on a hilltop will flood your imagination.
It's absolutely fine if those are the first things that come to your mind when you think of Himachal. However, none of us is doing this beautiful land any favours by limiting our perspective of Himachal to the mountains and marijuana! If you are ready to widen your perspective, then of course, Himachal Pradesh and its destinations–famous or offbeat–have a lot more to offer besides the enchanting sights of towering mountains and entrancing puffs of marijuana.
So, let's go on and explore Himachal to discover what all remains hidden beyond its mountains and marijuana; the aspects of the state which have not been the real reasons of travel even for some of the most avid travellers.
Food
You might not be able to spot as many KFCs, McDonalds, or Burger Kings here as you could in your buzzing city, but that doesn't stop the kitchens in Himachal from leaving you craving for more when it comes to local delicacies of the state. Chilta roti of Kinnaur, patrode of Kangra and Hamirpur, patanda roti of Chamba, and last but not the least, the Kangri dhaam—a ceremonial meal in prepared during marriages in Himachal—are some Himachali cuisines that will surprise your taste buds and deepen your love for food. We can bet on that!
Climate
The moment you step out of your vehicle in the morning after an overnight journey and take in a deep breath, your lungs realise what a welcome change it is after struggling for 'air' in the city. That's not all. The topography of Himachal creates a setting that ensures cleaner water and healthier food products. So after you're done with clicking pictures, admiring the beautiful mountains and sunrises, do take a moment to thank Mother Nature for rewarding you with all these things for free.
Culture
The majority of the folks here keep things simple, nice and traditional; and that's pretty much the essence of the culture in Himachal. Ask for directions, or whatever you're looking for, and the locals will guide you politely. If you ever get a chance to be hosted by a local family, especially in the offbeat places, you'll see, they love gardening, cooking vegetables that they nurtured in their own fields, rely on their cattle for milk, care for nature, are quite religious, and still have almost all of the major modern facilities you might expect in any urban household. The other special thing about the state's culture is the communal harmony displayed by the largely peaceful co-existence of the people of different communities; something that's diminishing in the neighbouring states.
Temples
Not for nothing is this state famously called as 'Dev Bhoomi Himachal'. Dotted densely with temples of various deities, mostly Hindu and Buddhist, choosing which one to visit first is going to be a tough choice for there are so many, each having an intriguing folklore of its own. Some of the most famous temples such as St. John's Church in McLeod Ganj, Jakhu Temple in Shimla, Mata Chintpurni Temple in Chintpurni, Chamunda Mata Temple near Palampur, Naina Devi Temple in Bilaspur are an epitome of the spiritual richness, divine peace, and other-wordly natural beauty of Himachal. And guess what, most temples in Himachal are sparsely populated. And that might just encourage the devotee in you to visit one of these yourself.
Tea & apple
Yes, we know that Darjeeling tea and Kashmir apples are perhaps the best in Asia. But here's Himachal for you where the lush tea gardens of Kangra are the reasons for that unique cup of aromatic tea you might have had during that cold, rainy evening that freshened you and your friends up like nothing else. And the vast apple orchards of Shimla, Manali and Kinnaur with seemingly endless rows of trees bearing golden, green, and red spotless apples continue to satiate your desires to enjoy a glass of completely natural apple shake at a restaurant after a long day of trekking. If you are a traveller, you are probably already missing at least one of these two.
Because we have seen and experienced the charm of Himachal that has long been obscured. We believe that it's really worthy of some exclusive mentions, for what lies beyond Dhauladhar and Malana, is something that has long been creating unforgettable moments, not just travel stories.
And if you think we missed something that you know, don't forget to comment below or create your own travel story. Also, check out Tripoto on YouTube to explore a whole new world of travel stories.
Happy travelling!