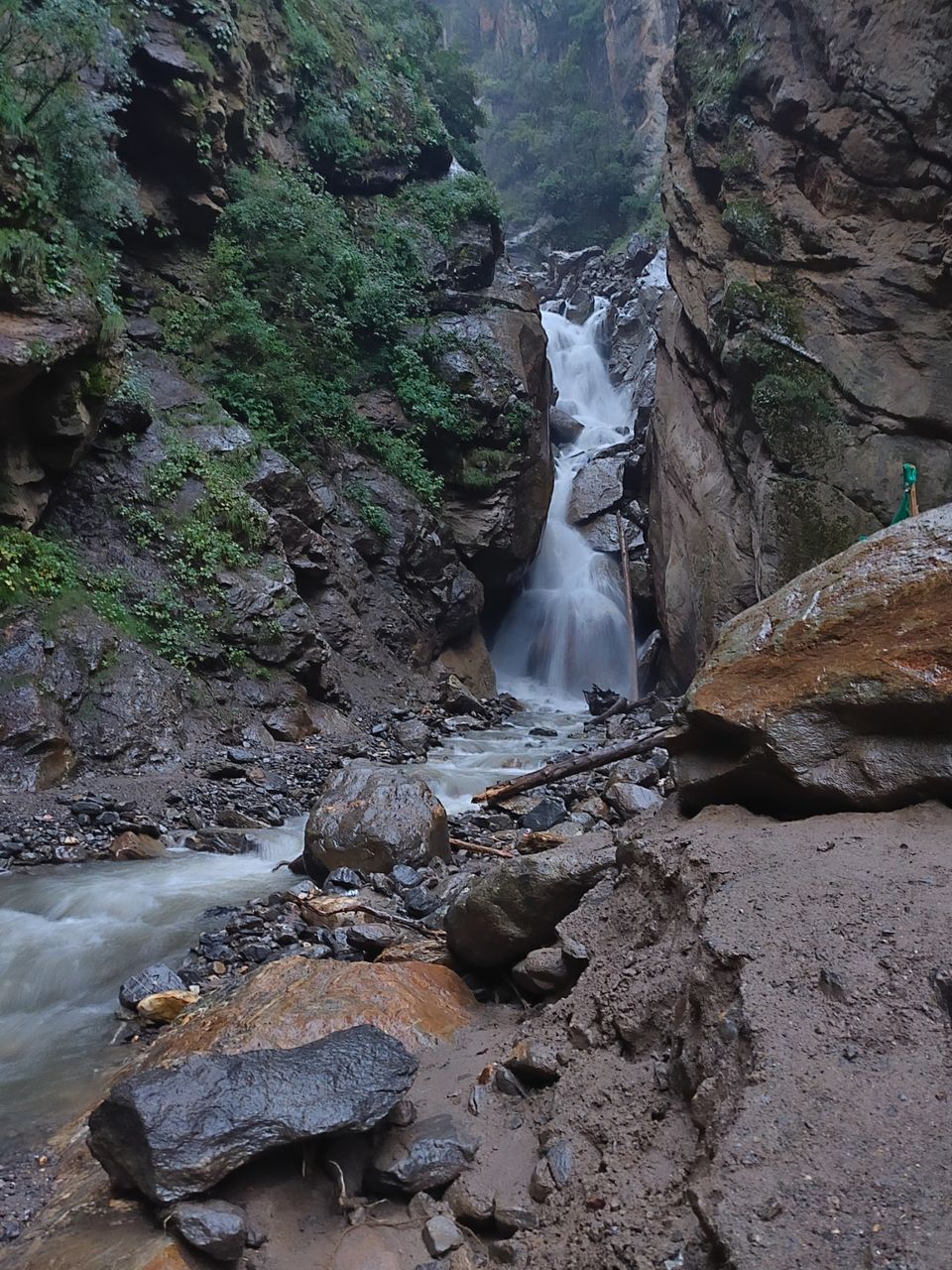 Clack clack clack!
My keyboards hit over google..
"Best Trek within proxity to Delhi? "
Among all the links and articles ...
Kheerganga caught my attention !!
From dense forests to waterfalls
best monsoon season to apple Orchards,
Challenging trails to awestruck landscape,
Seems it had it all. Yes,
All that my heart was longing for......!!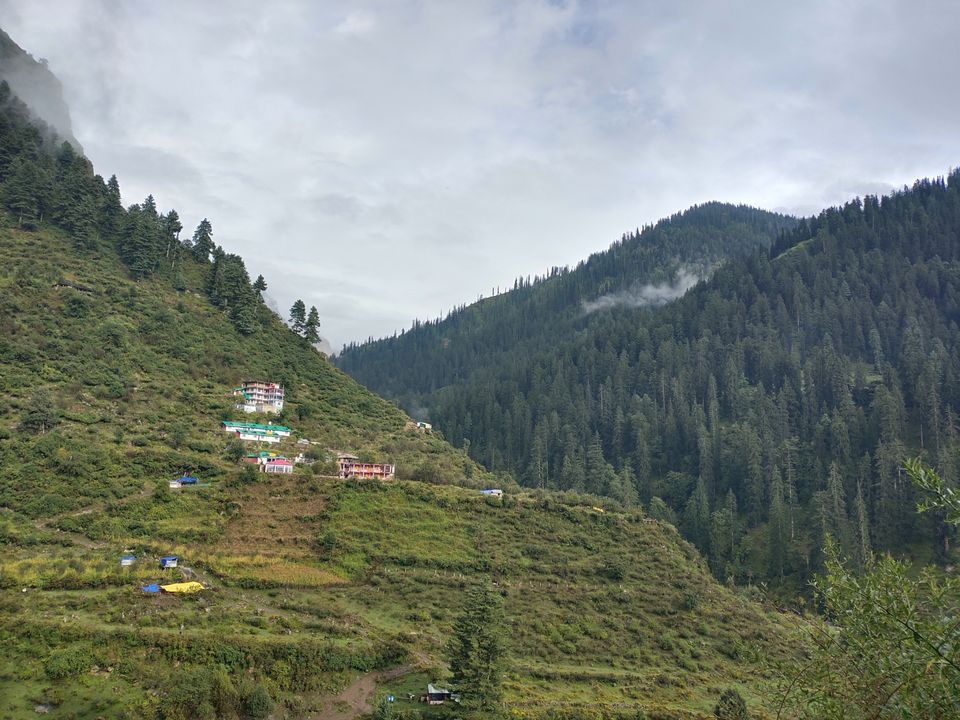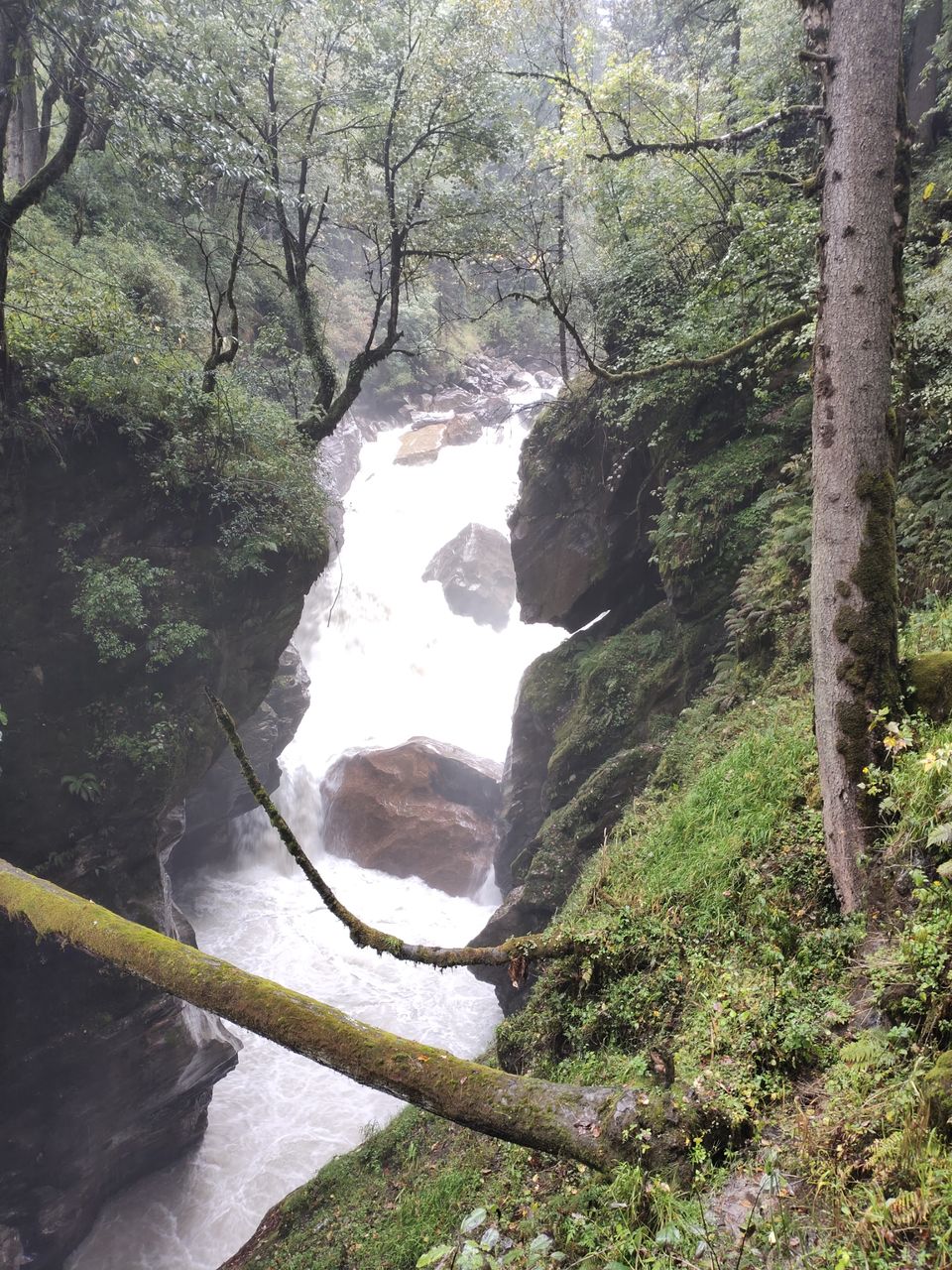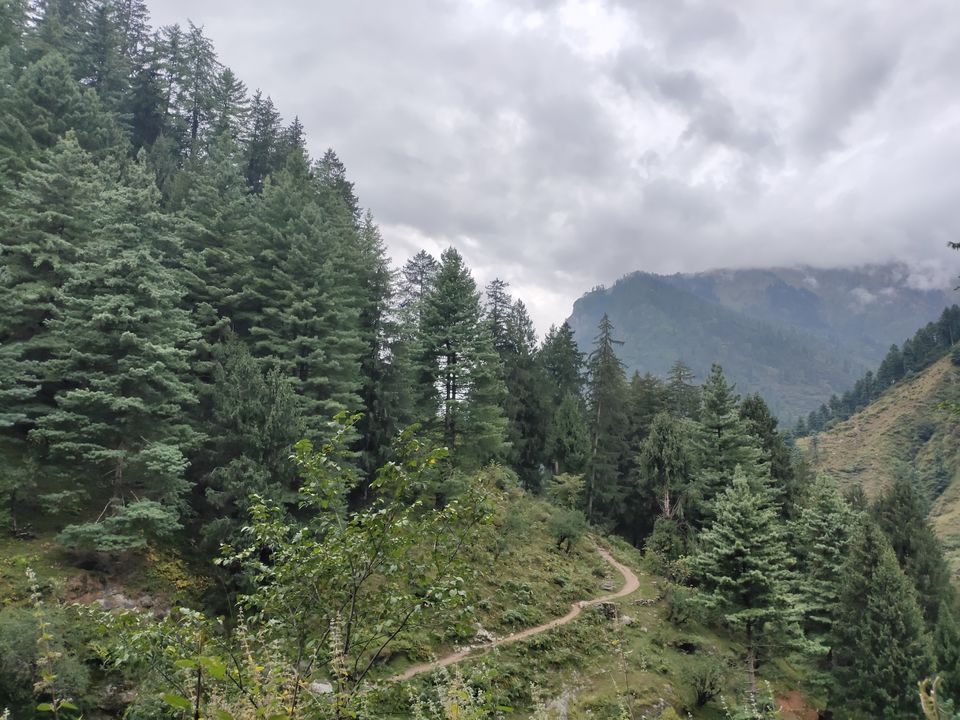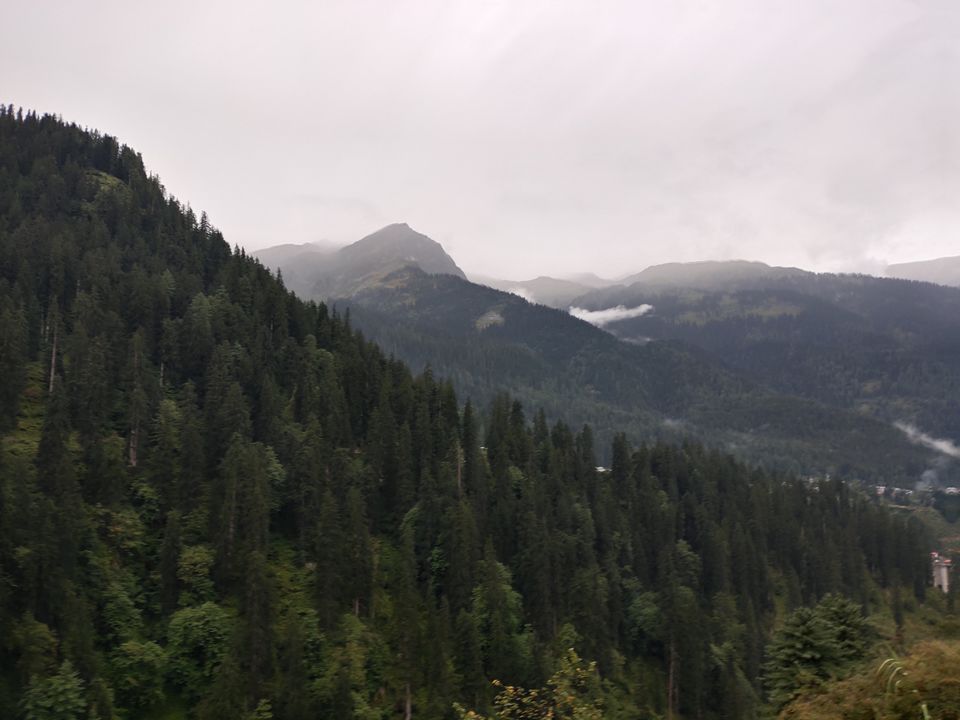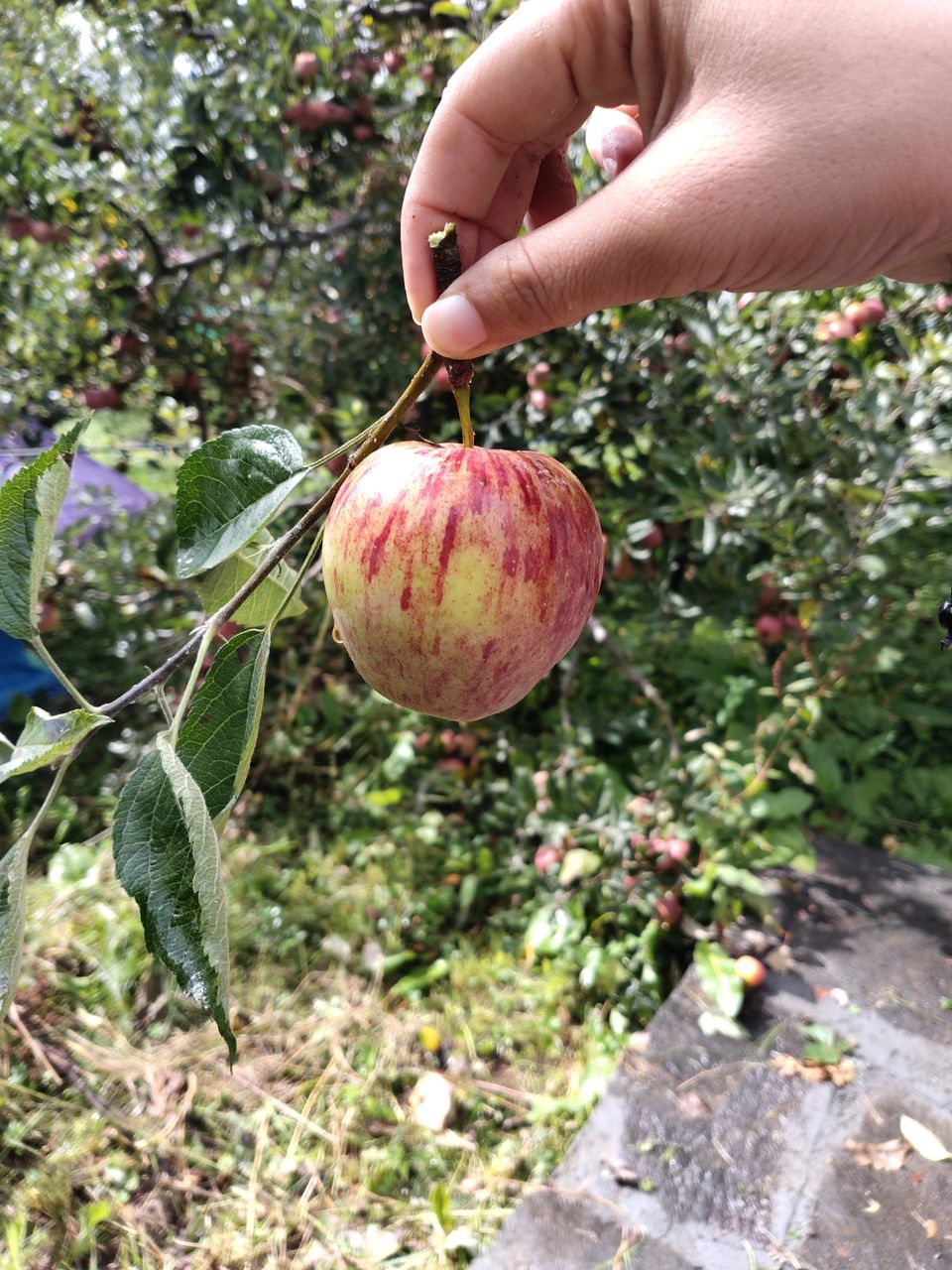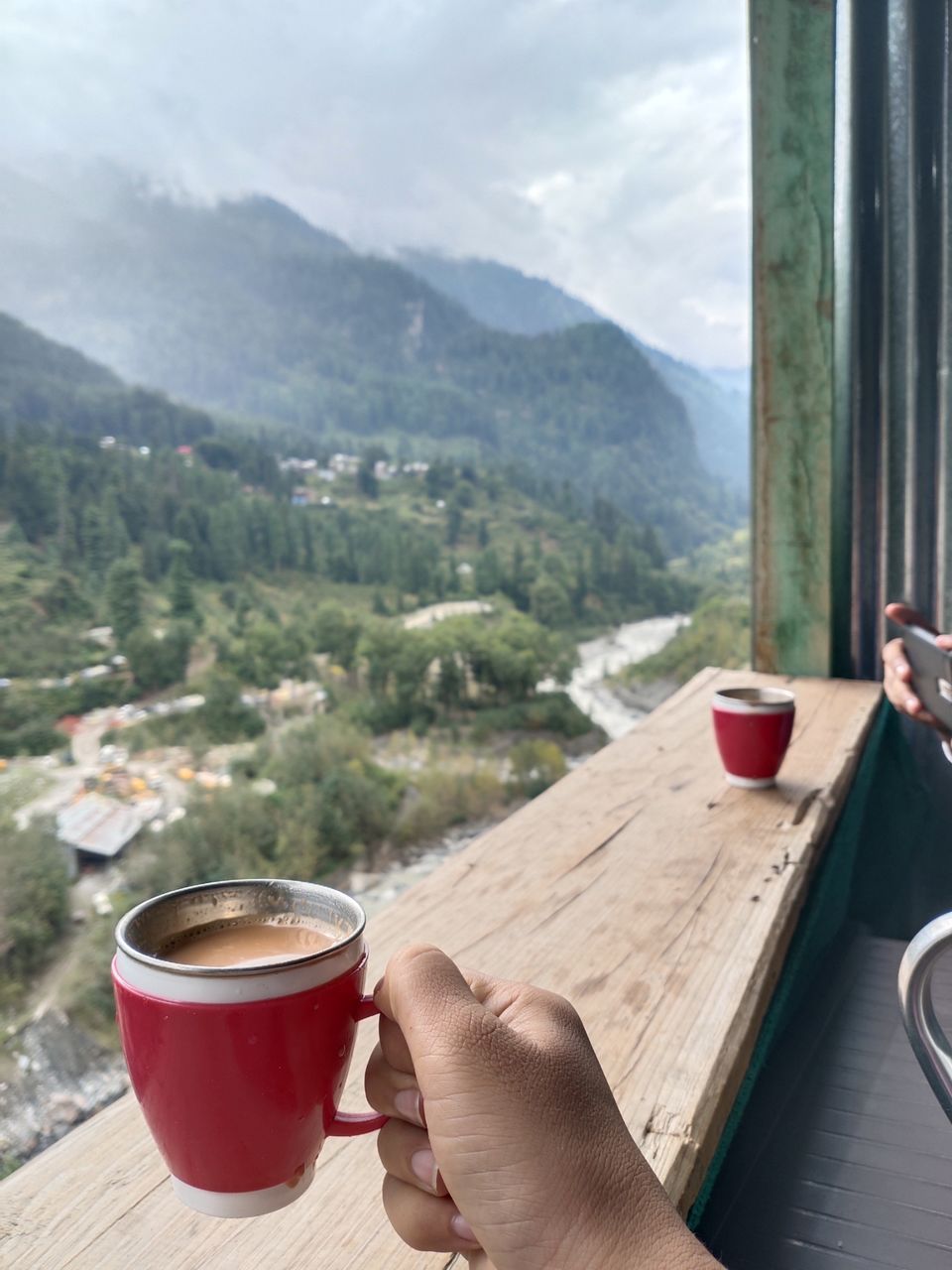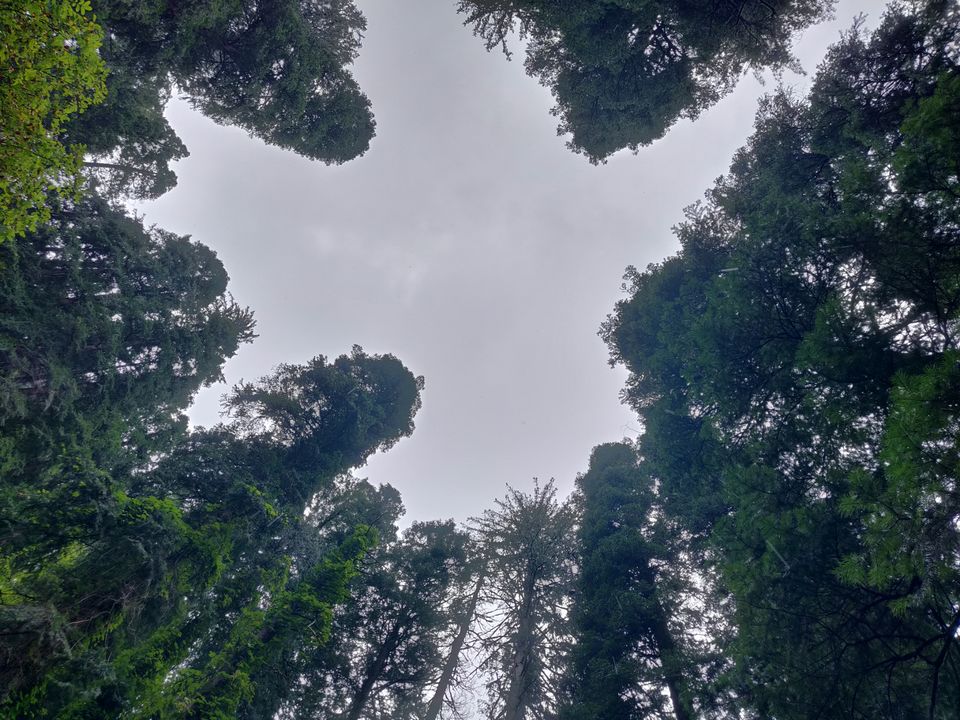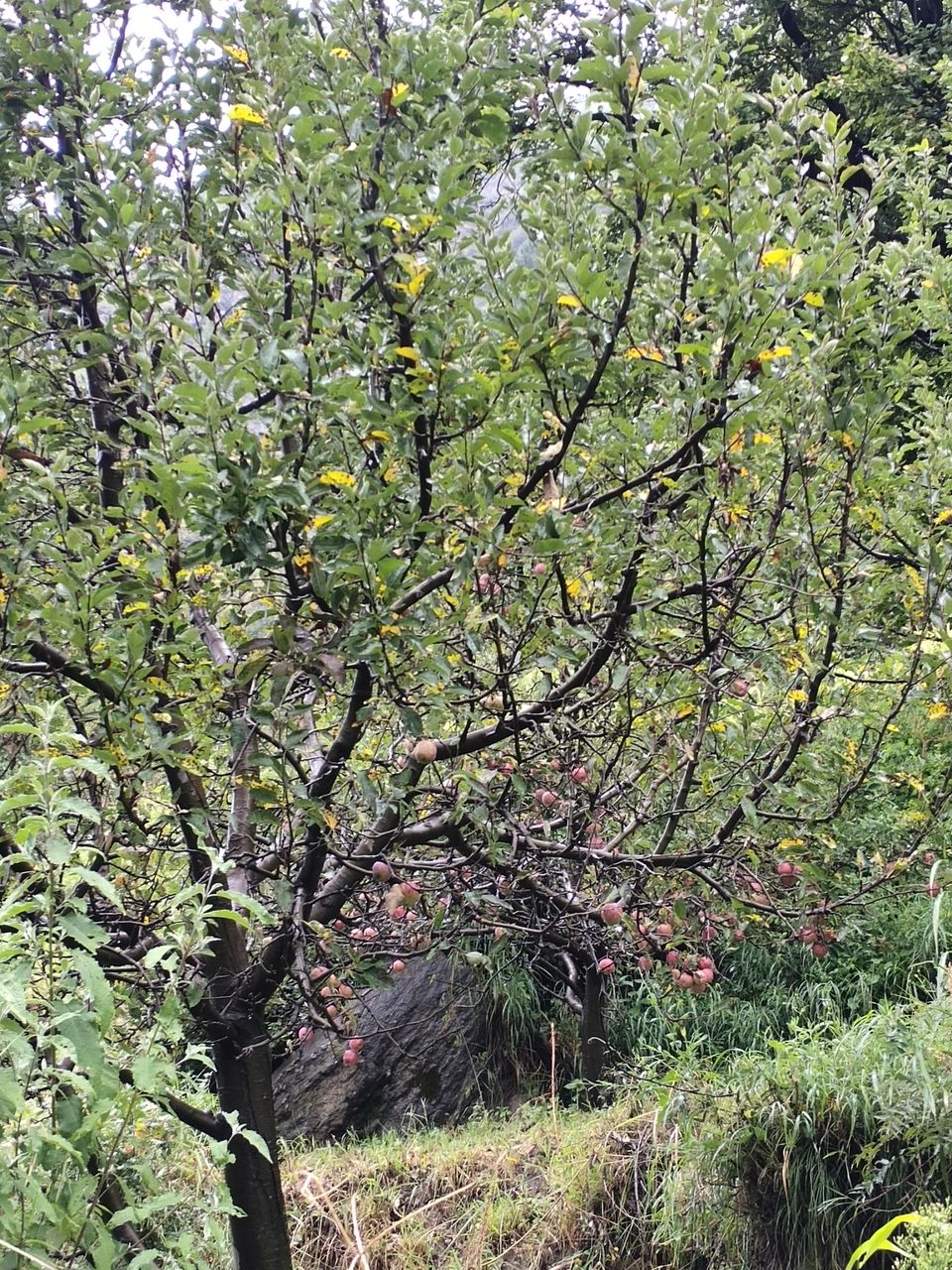 About The Place :
So I had been dreaming about Kheerganga Trek in Himachal since quite a long time and finally made my way to do it. If your living in North and you are a trek enthusiast then I'm sure this must be in your to do list too. This is such a beautiful and famous trek of Kasol. This trek is of 12-14 kms and has 2 ways to reach. One through the jungle and another through the village of Guaccha and Nakthan. The route from Village is Simple and has pretty soul soothing scenic landscape view. On the other hand, The Jungle enroute is moderate, demands you to be careful while walking and provides full tranquility and solitude. So we asked our guide to take us to the camp through Jungle and returned the next day via village route. If you start early morning and you are skilled trekker then only you can cover the trek in one day. So why rush in heaven alike place? Go there with proper planning and time to explore Himachal's endless beauty that doesn't only fill your heart but excites your every cell😝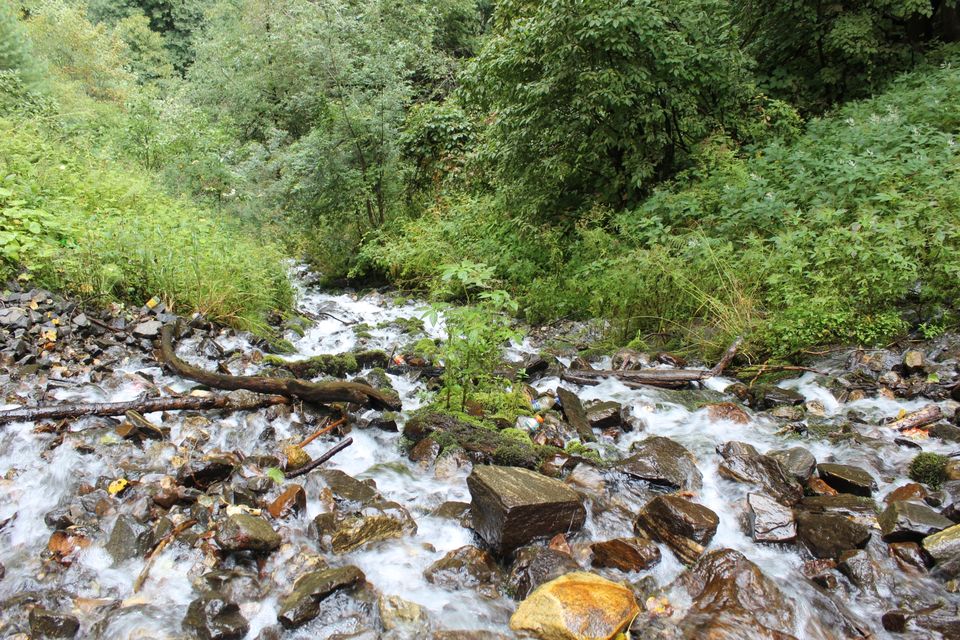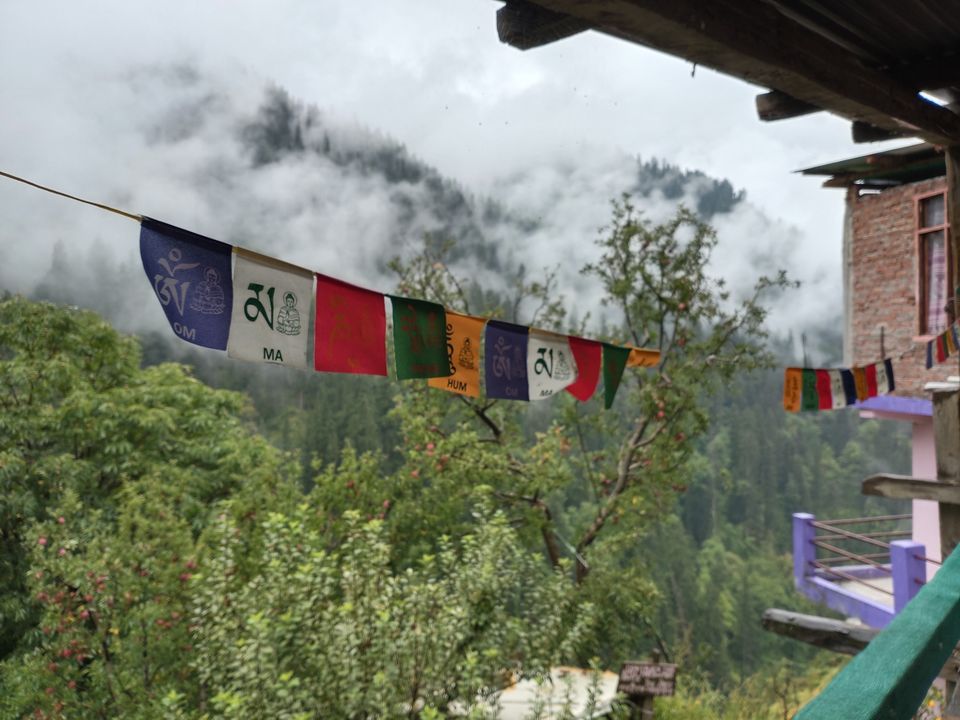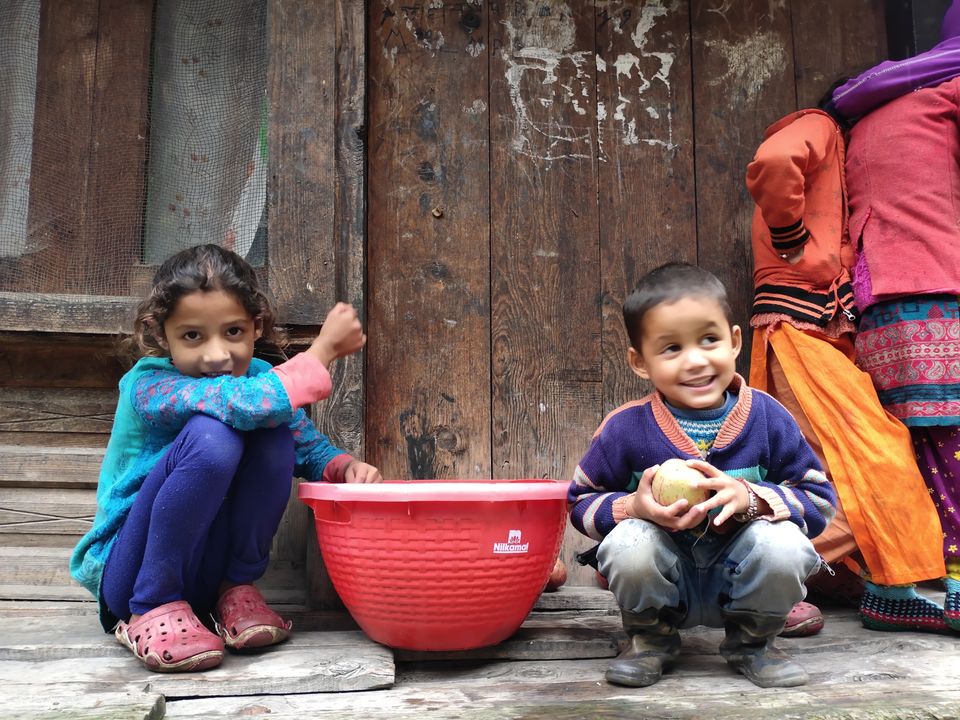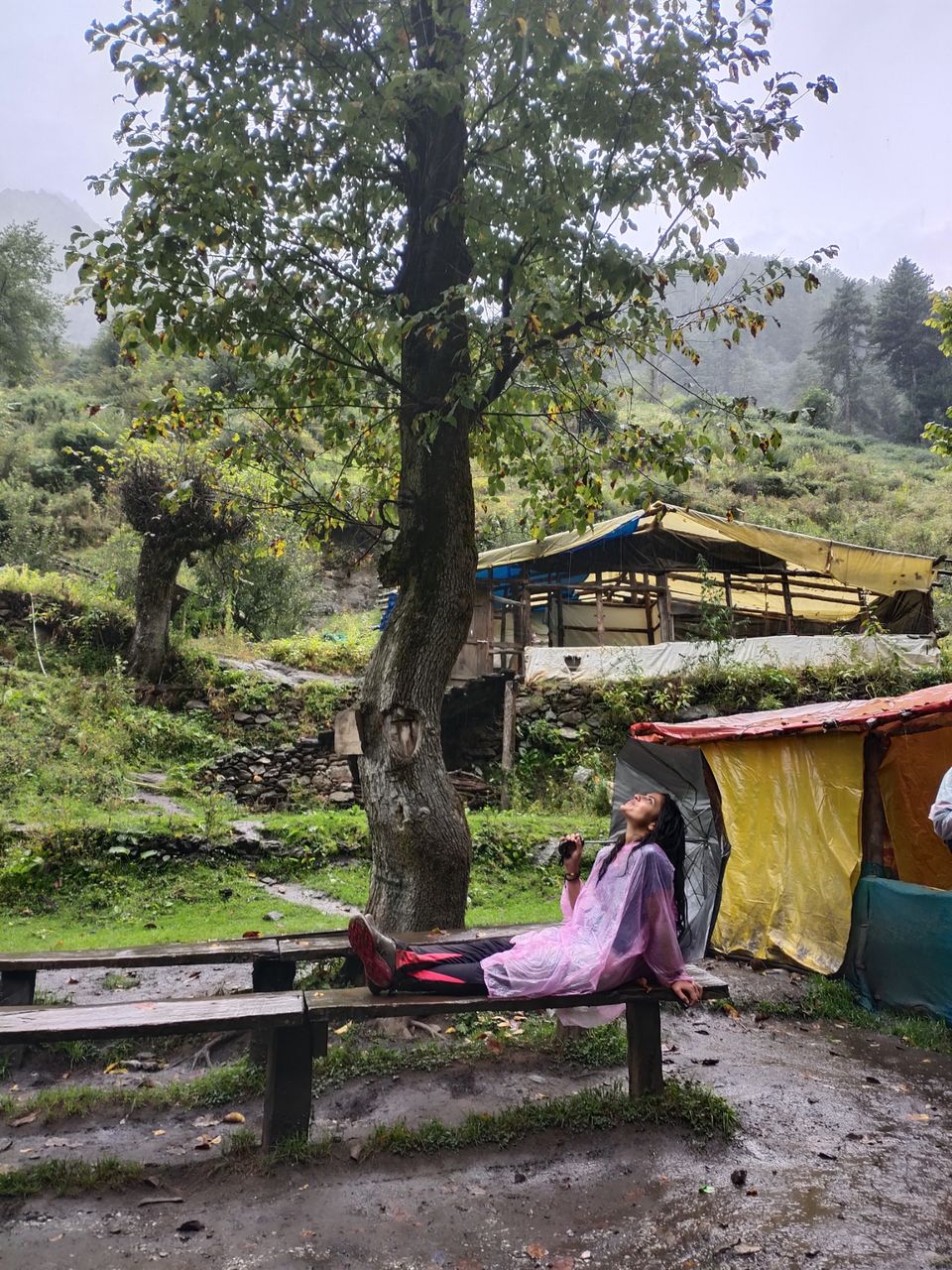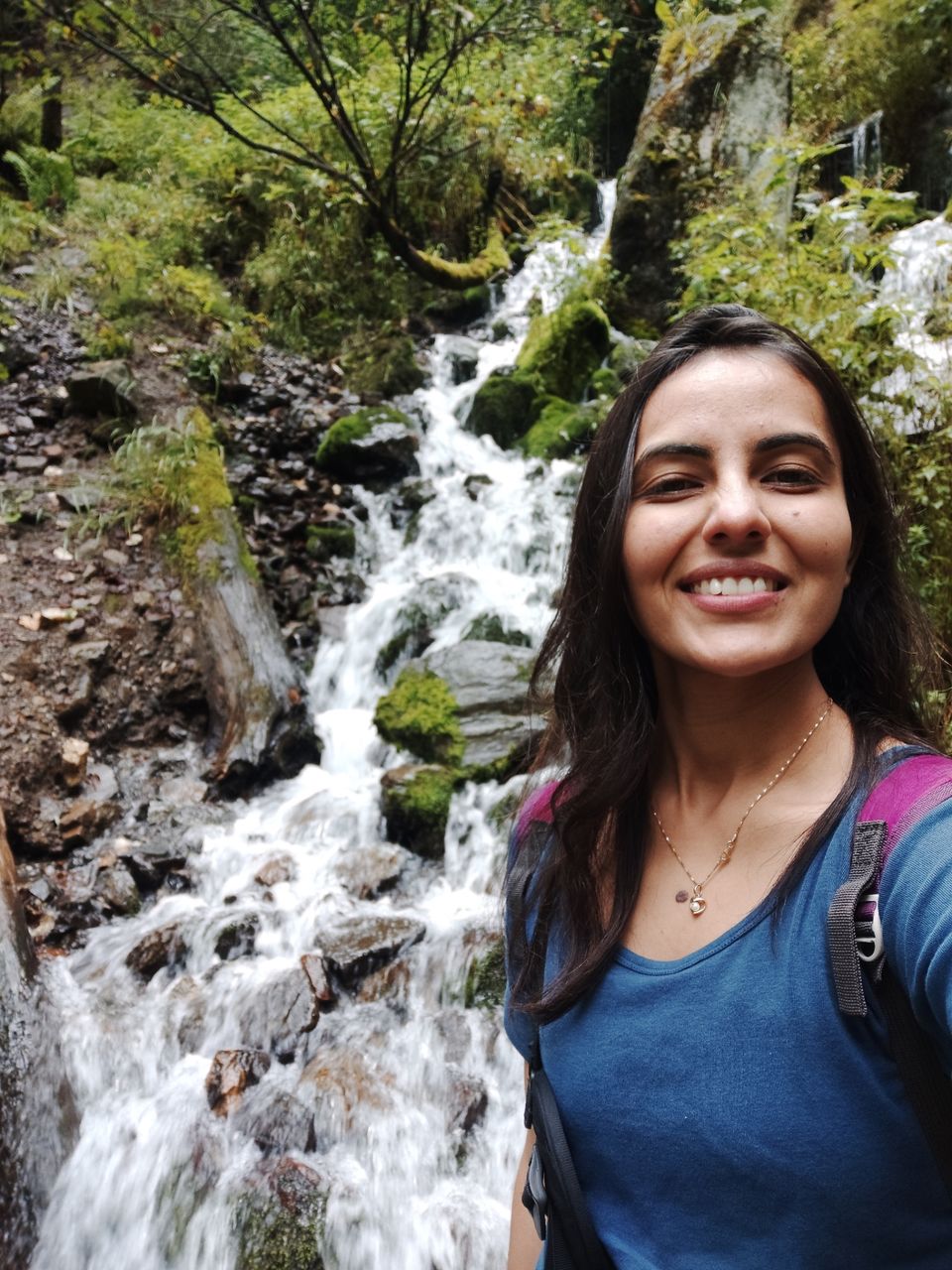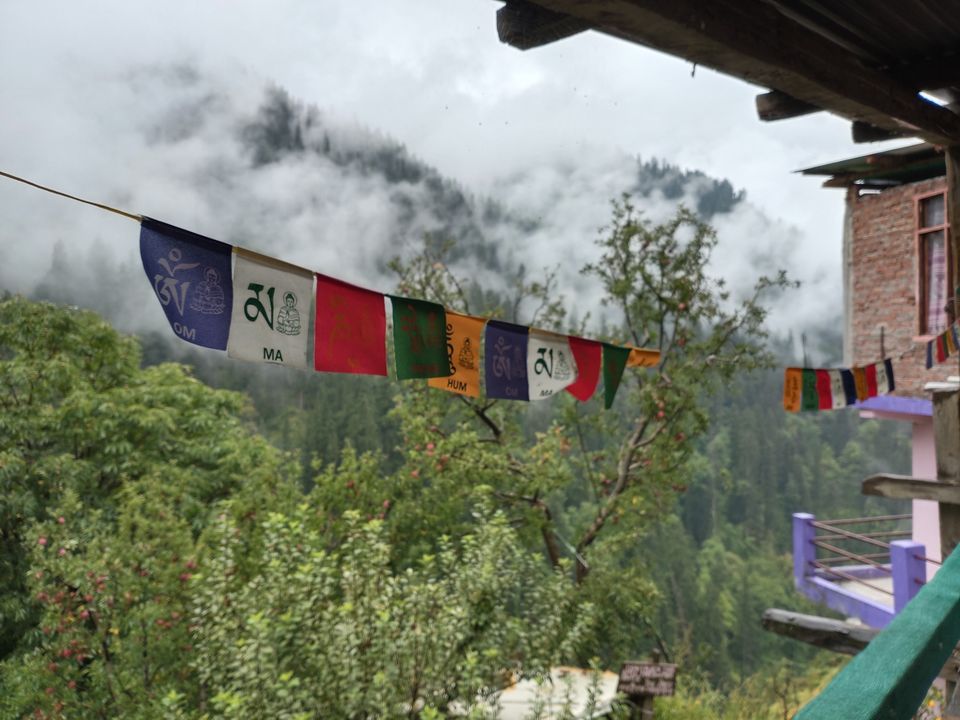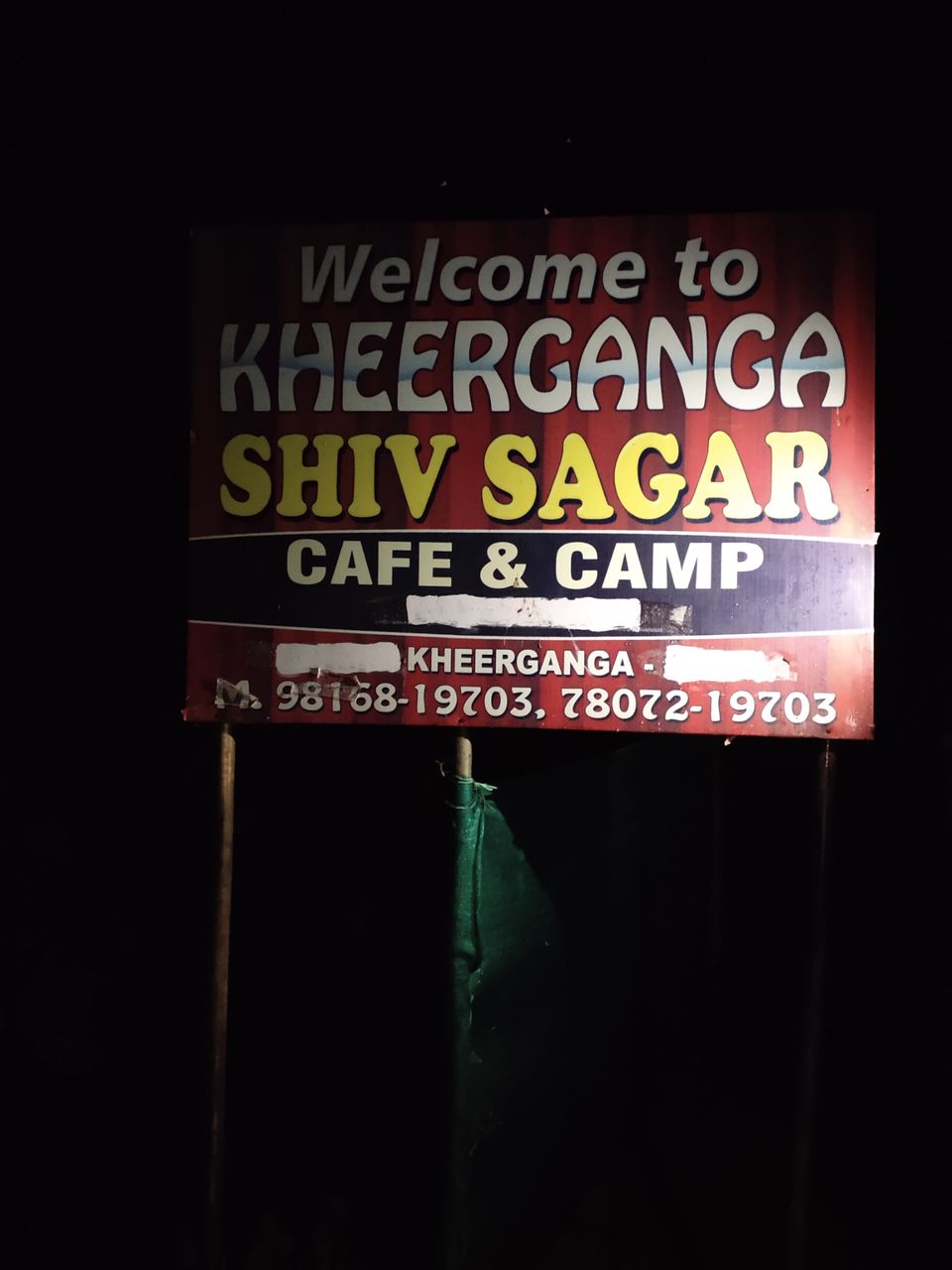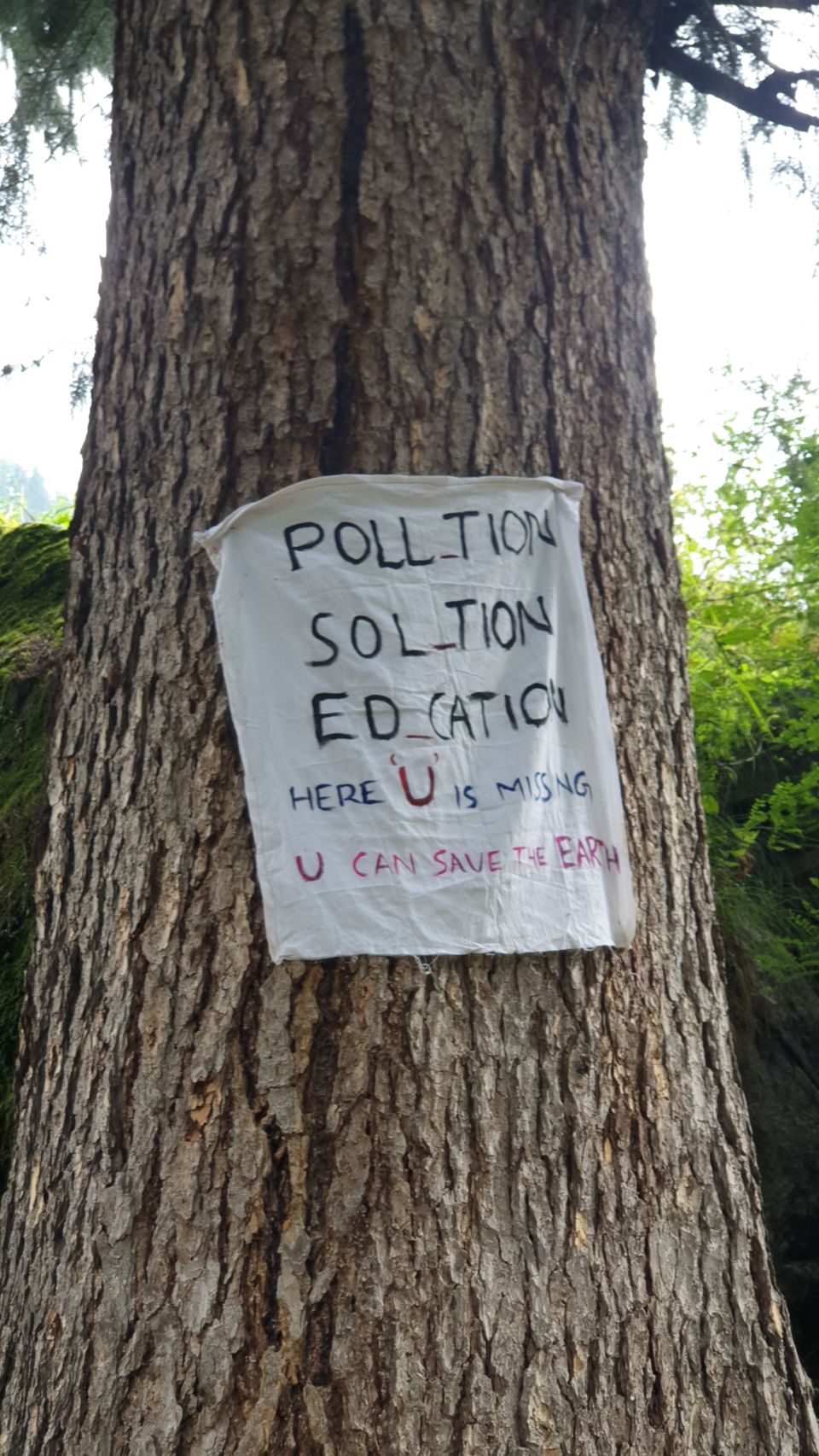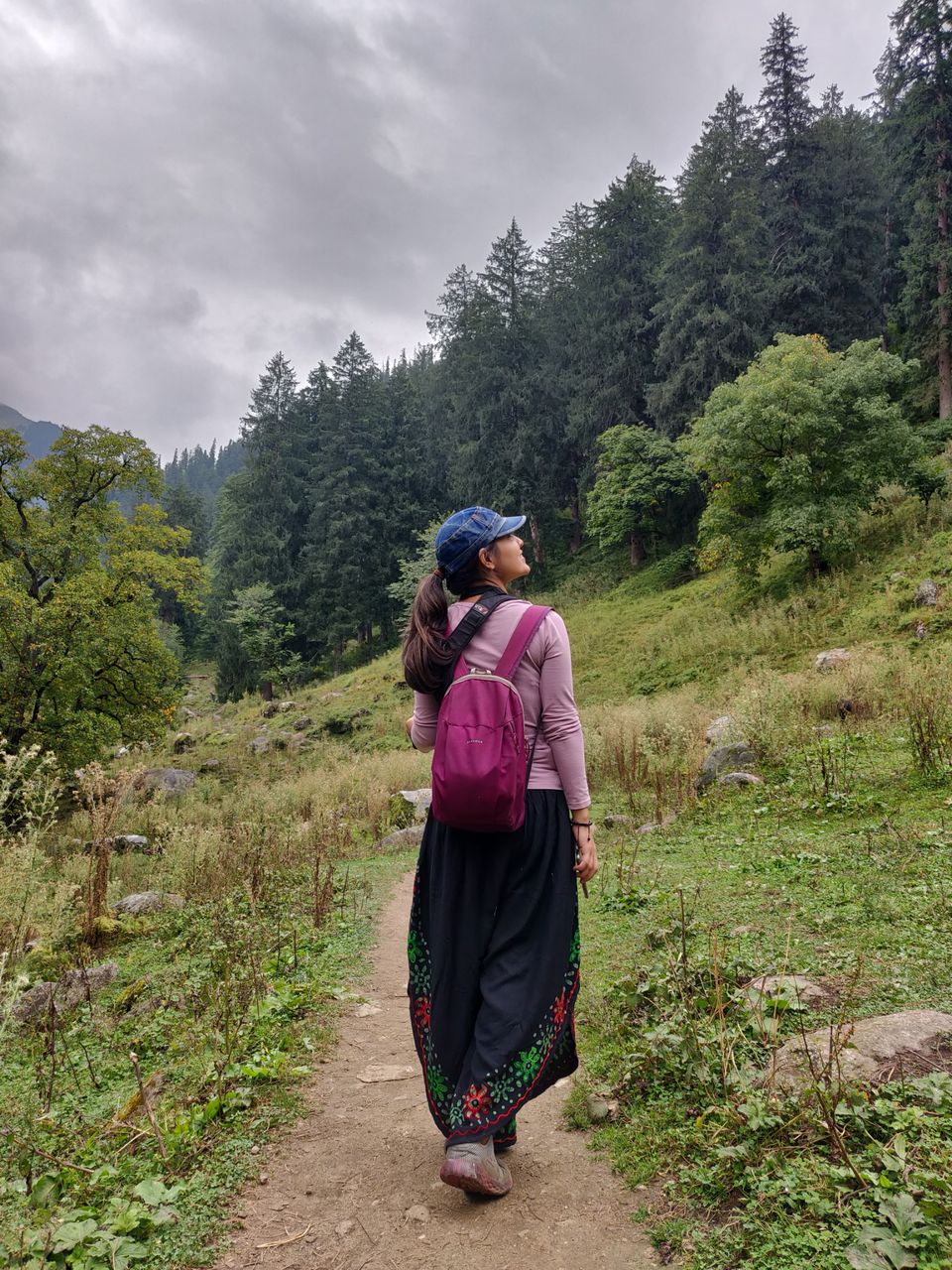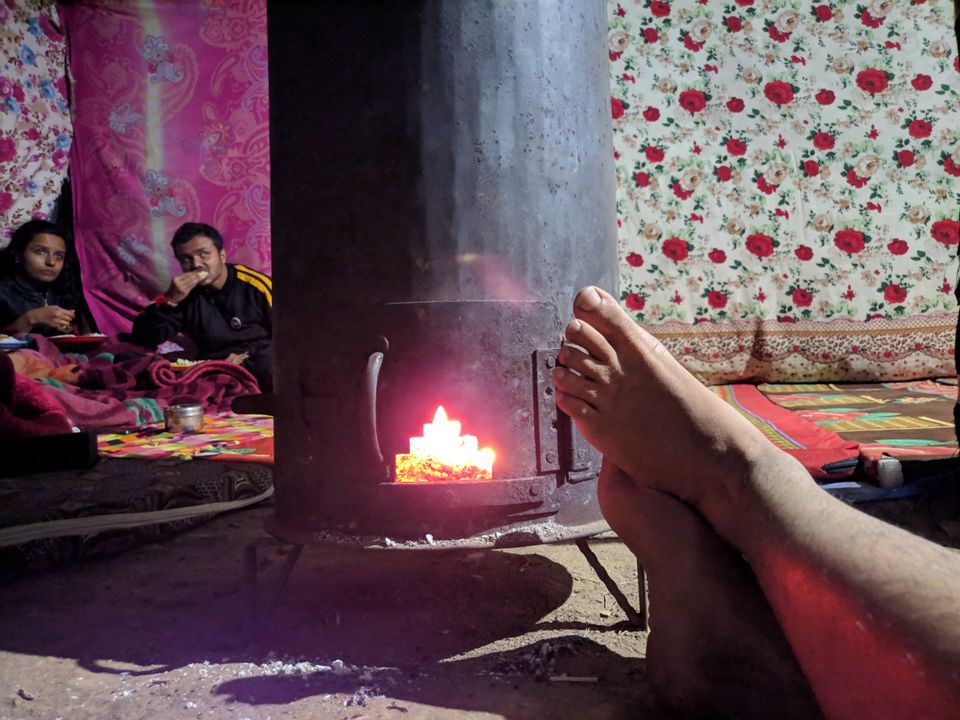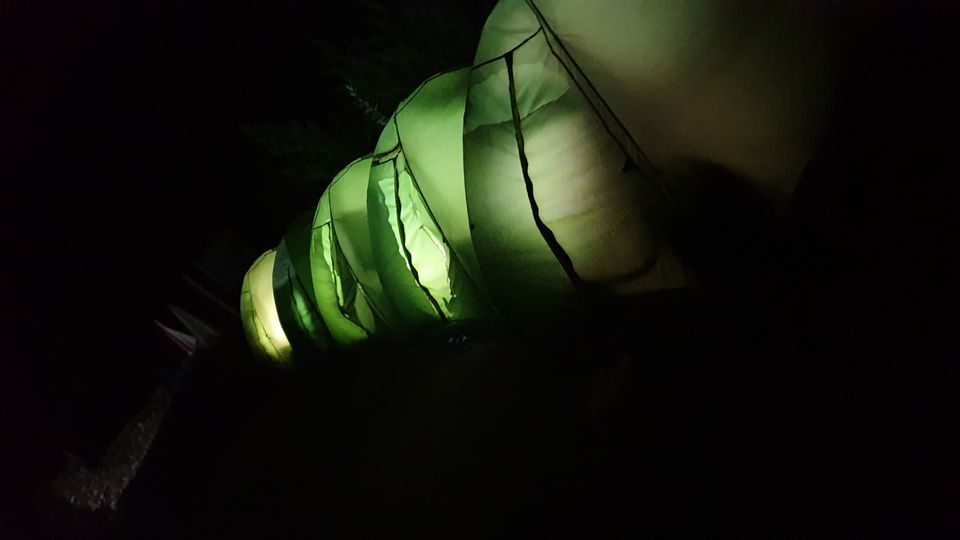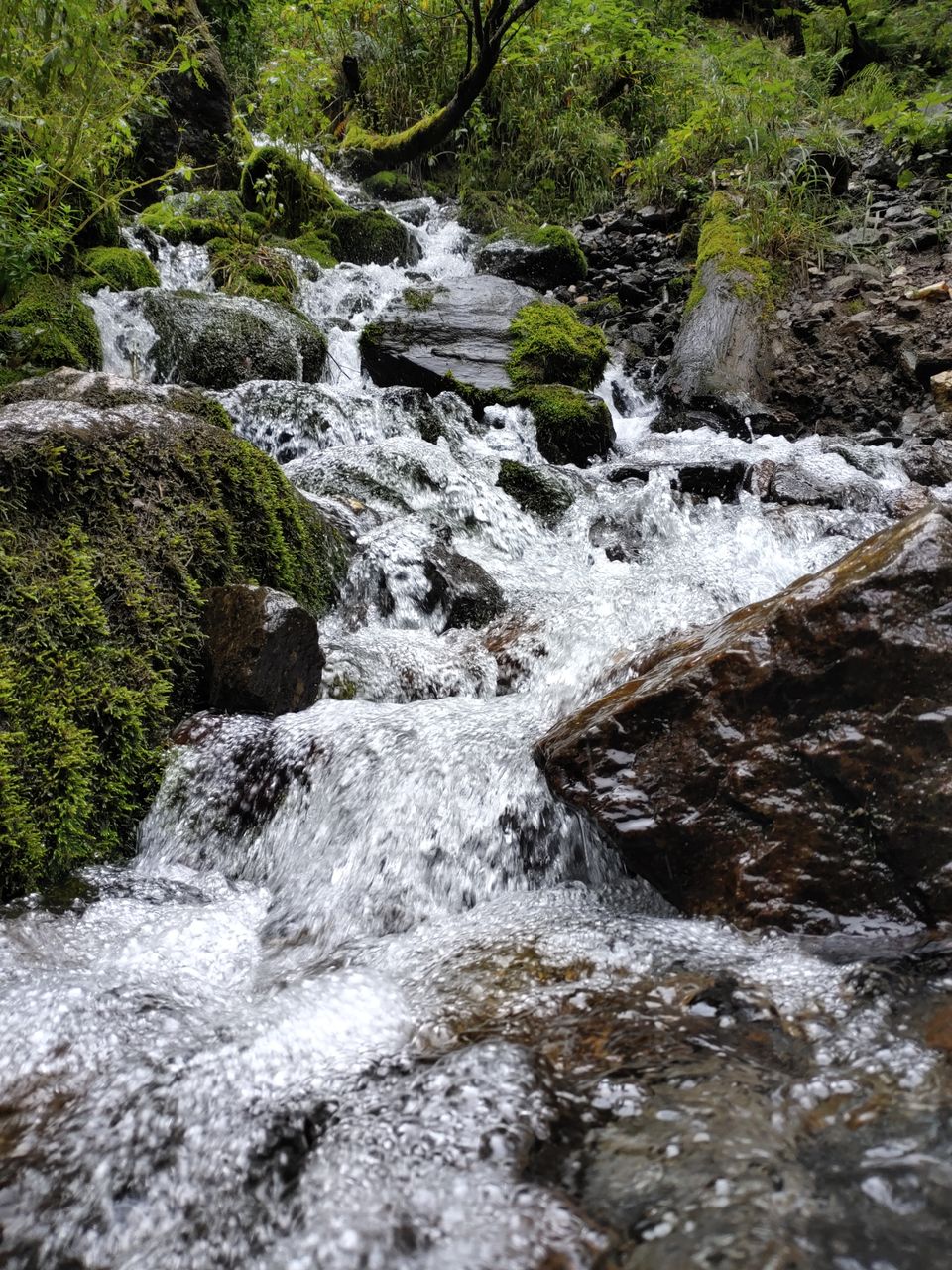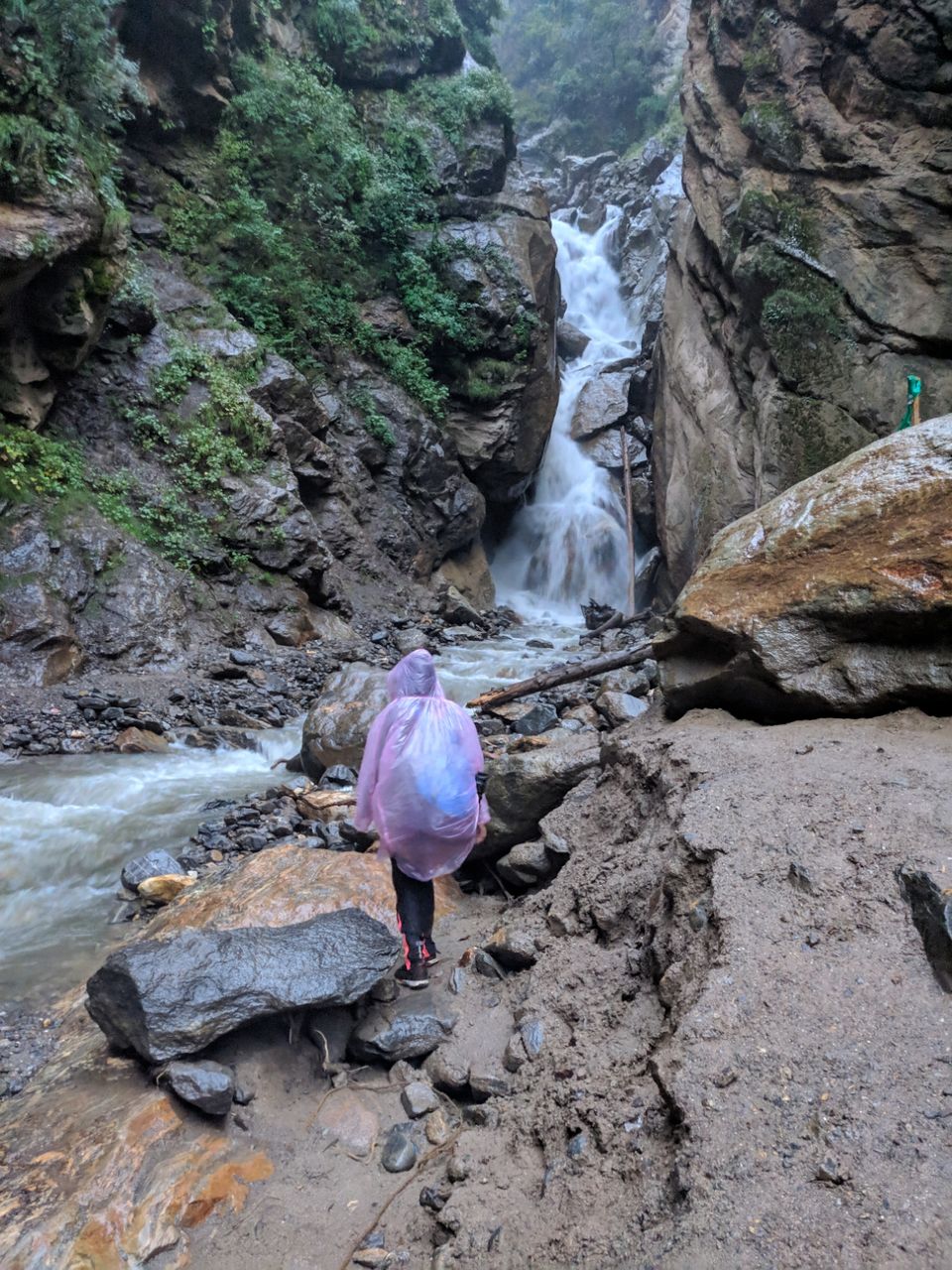 MY MOMENT's From Trek:
It's from one such beautiful afternoon, when we started our trek from KC Cafe Barsaini.
In full enthusiasm we walked through forest trail, already anticipating the joyful journey that we are going to experience. Little did I know about landing in place where i had been dreaming to be , since years. Heart racing with high dopamin, eyes wide open and totally glued to the tree bearing ripe apples all over it. Wow ! Appple orchard, I exclaimed. Couldn't hold my excitement plucking fresh juicy Apples from the garden. Yes, I did stole those apples.
Gradually in a midway of our trek it started raining. Thankfully we purchased pocket raincoats, it totally worked as saviour. Meanwhile, along the way those gushing sound of many waterfalls, walking amidst dense forest in monsoon and what a pleasure of ending our trek in night with torch marking the way and guide guiding through the trail. Having warm company of fellow trekkers, stories and splendid sight just made the journey super thrilling and memorable . The food, lady host , bonfire and Dance after dinner in hall tent was so random and exhilarating. Away from the wifi, network and expectations, there in a moment I realized how we bond over simple activities, games and interactions. Yet, why we do less of it? Anyways, cheers to us "Yay! not strangers anymore."
Oh! Did I forget to mention the hot spring bathe that we had the very next morning? Just after entering in pool I was like this is real "Jacuzzi" guys. 😝 We couldn't imagine the joy of having shower in such chiller weather that too in early morning in Himalaya's. Something I avoid in city😝 Soon we all realized that it was so worth doing . Seemed it released us from all the pain from our long trek & we felt super warm and alive in that moment . My heart sank thinking of leaving this place the very same day. Oh! Pretty Parvati Valley, you have got my heart❤. You give me every reason to be grateful for.
Well to your surprise, you might find it unbelievable to have the hot spring pool on one side and chillier cloudy weather on the other side of Himalaya's . Breathe.! B'coz its natural and this place has all holy spiritual vibes. After shower, hit the beautifull temple to thank God Shiv, which is just 50mtrs away from the pool. We forgot to make to temple in excitement of Jacuzzi. Lol. But you should go, highly recommended by localites there.
You can also mark Manikarn in your itinerary for visiting Gurudwara, Shiv temple opposite to it and hot water spring.
I can't tell you how my every hormones of happiness aroused in this trek. I slept in peace and gratitude that night in camp.
Let's travel through some pictures from that day: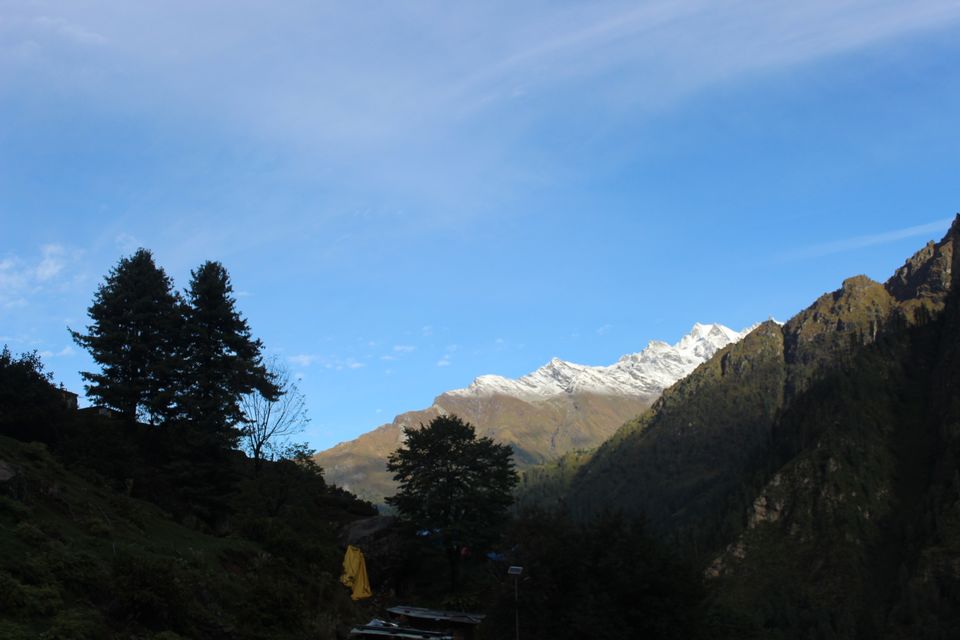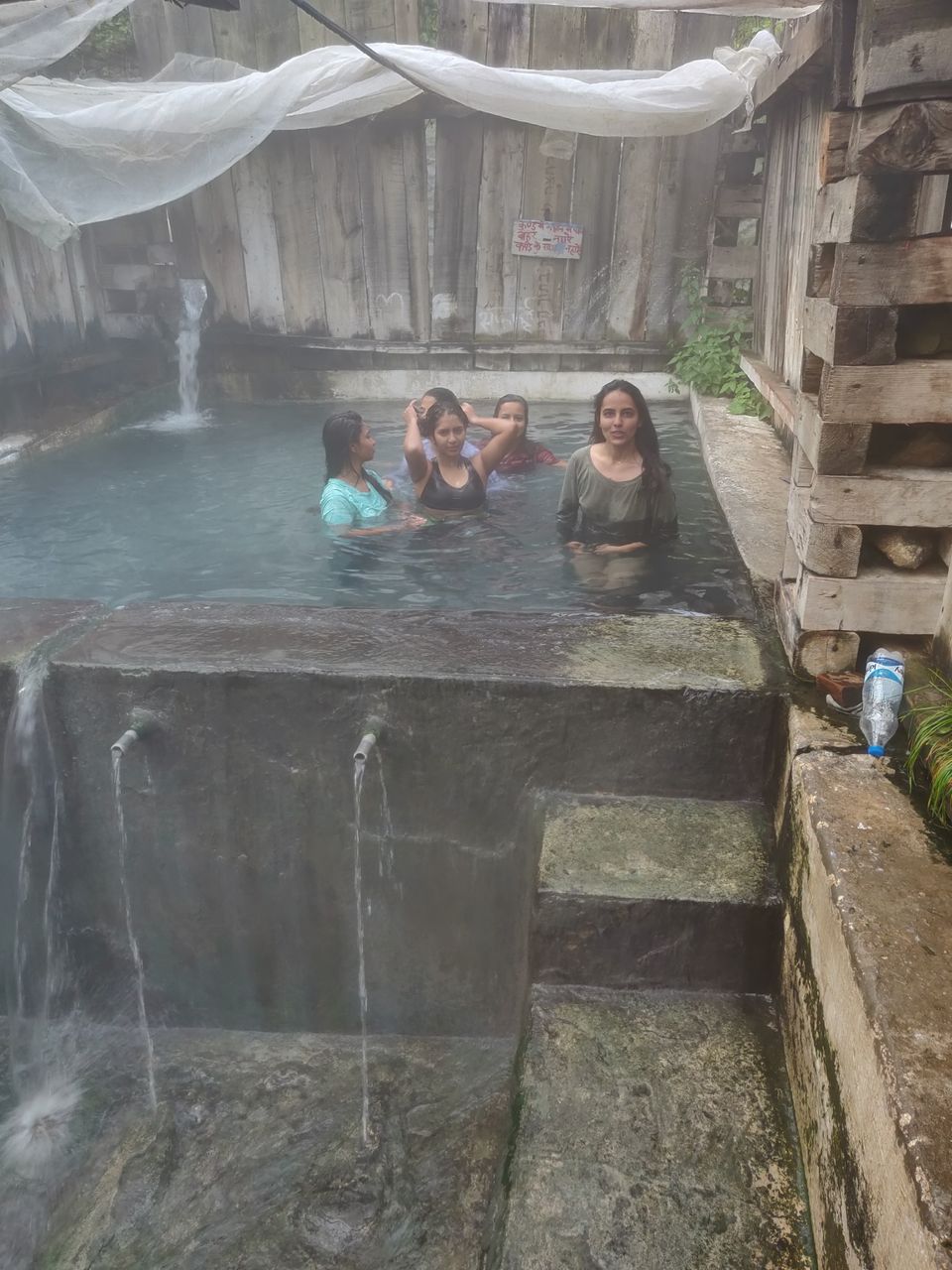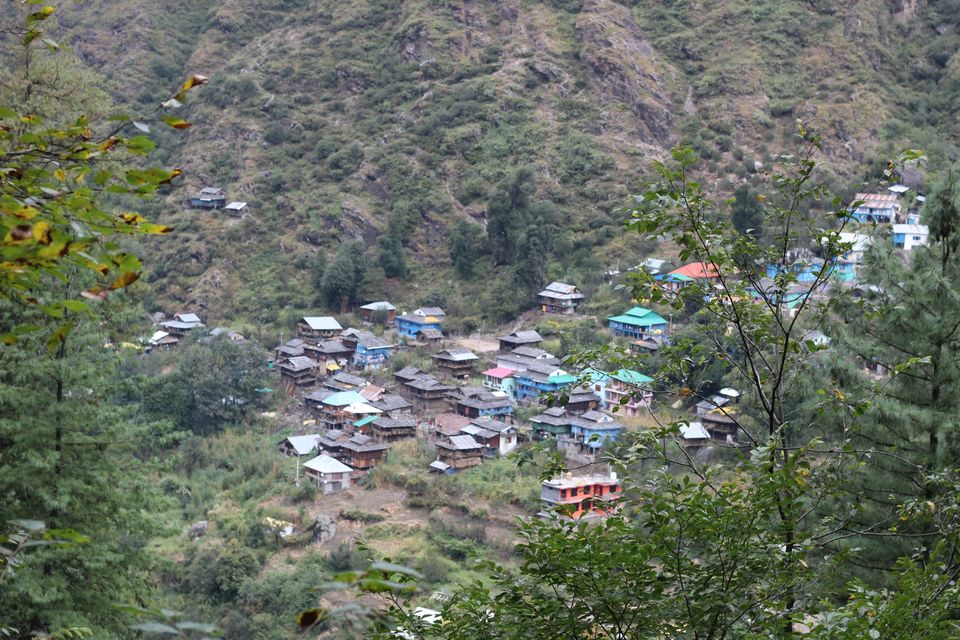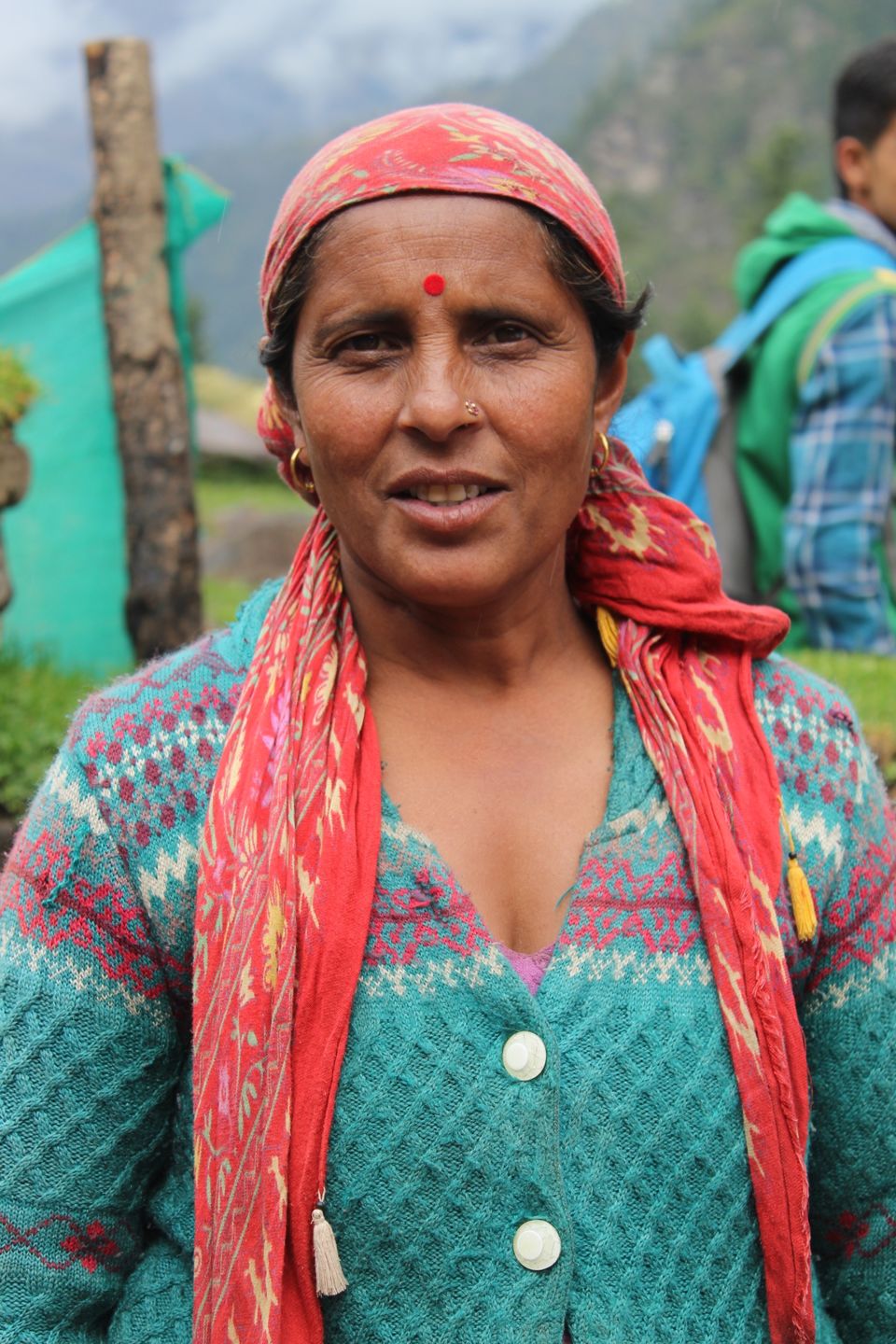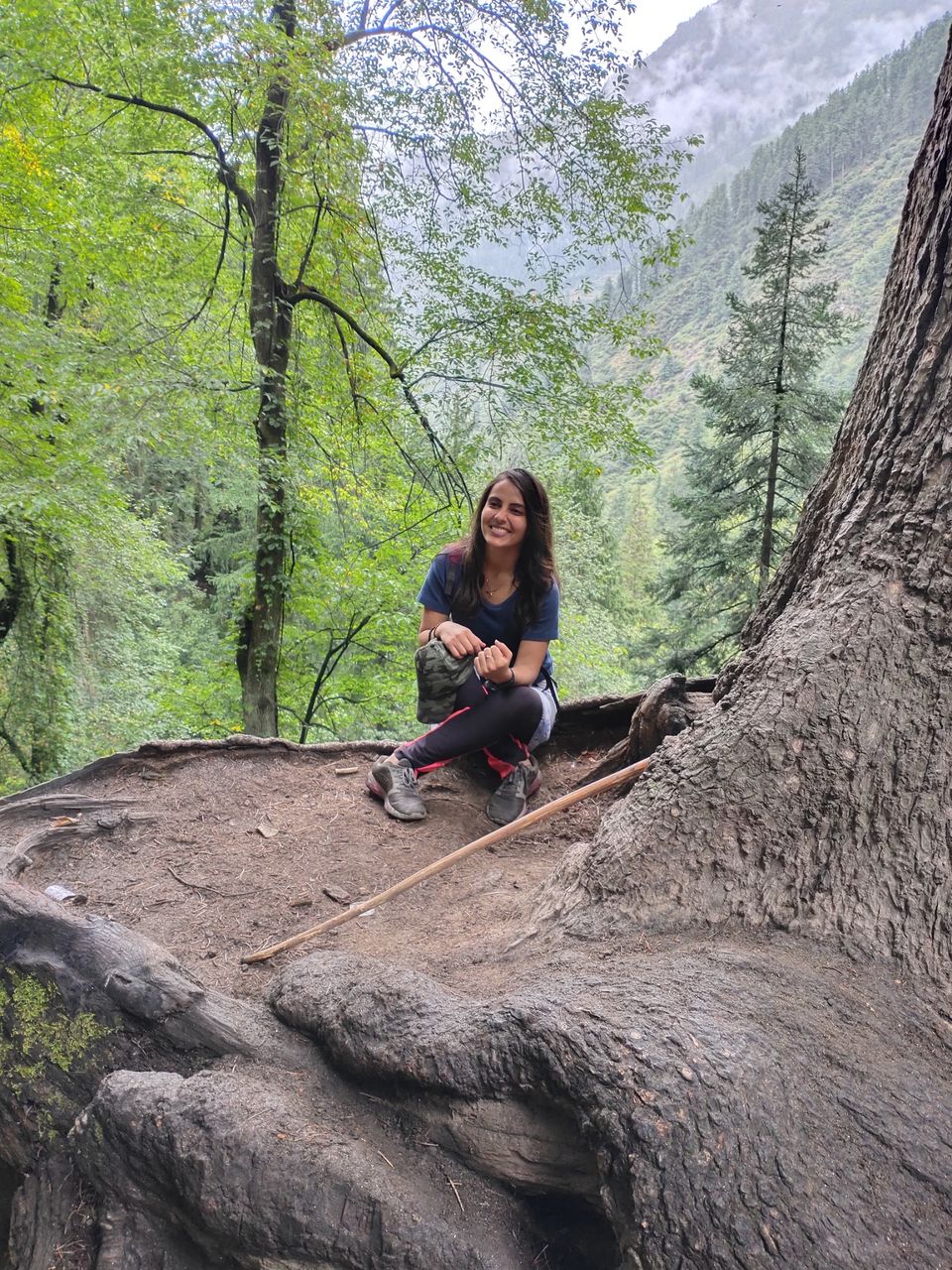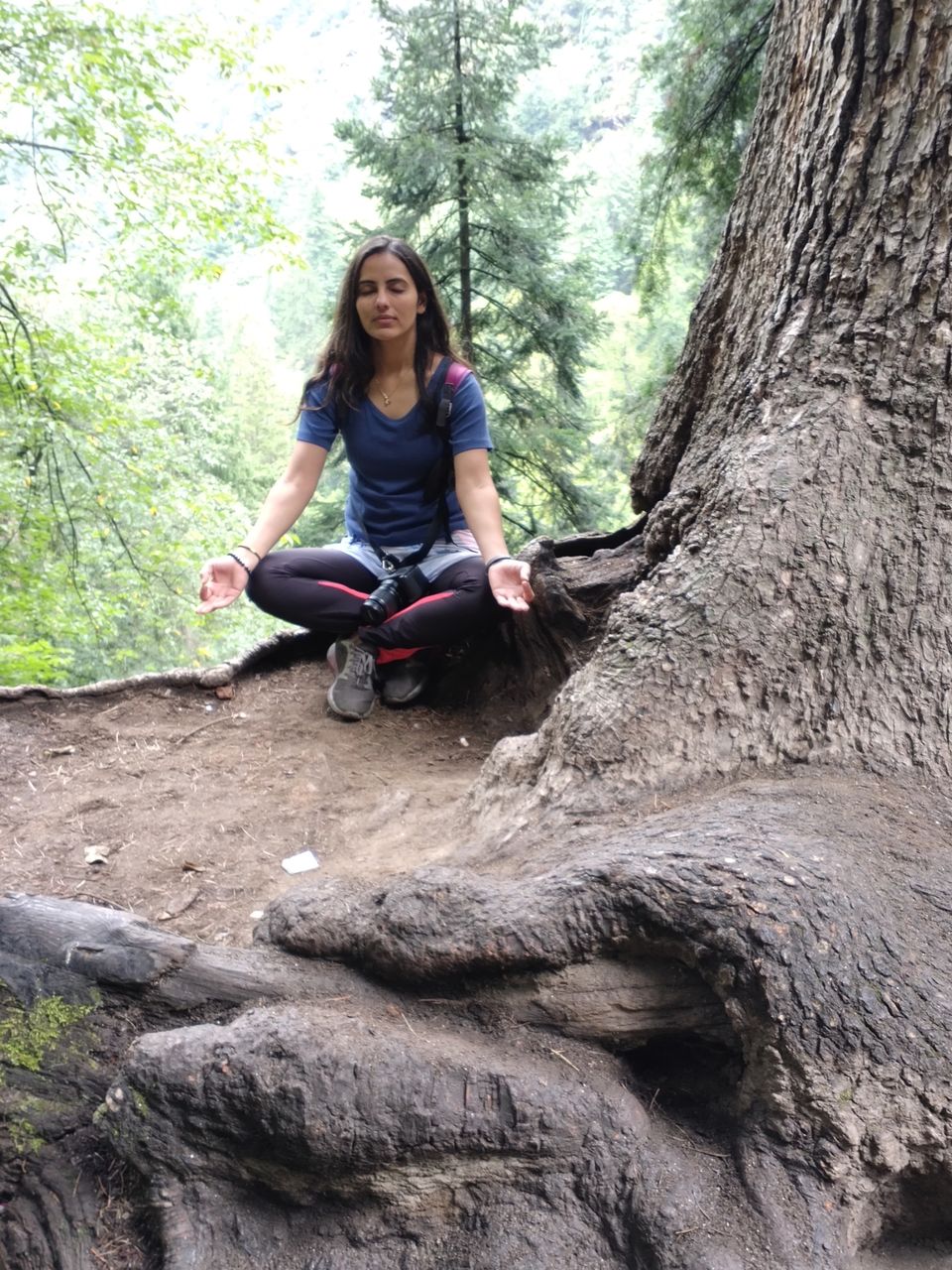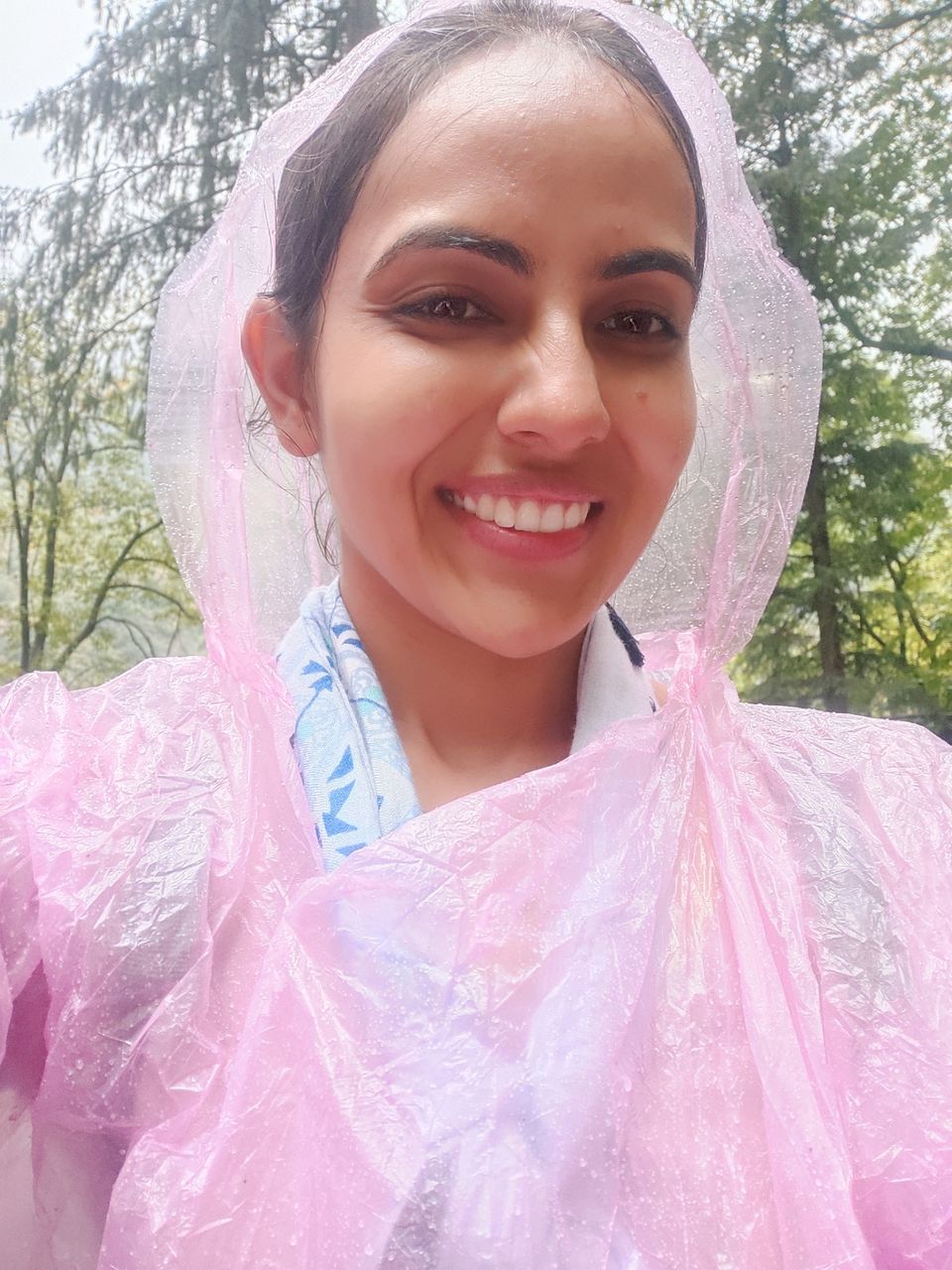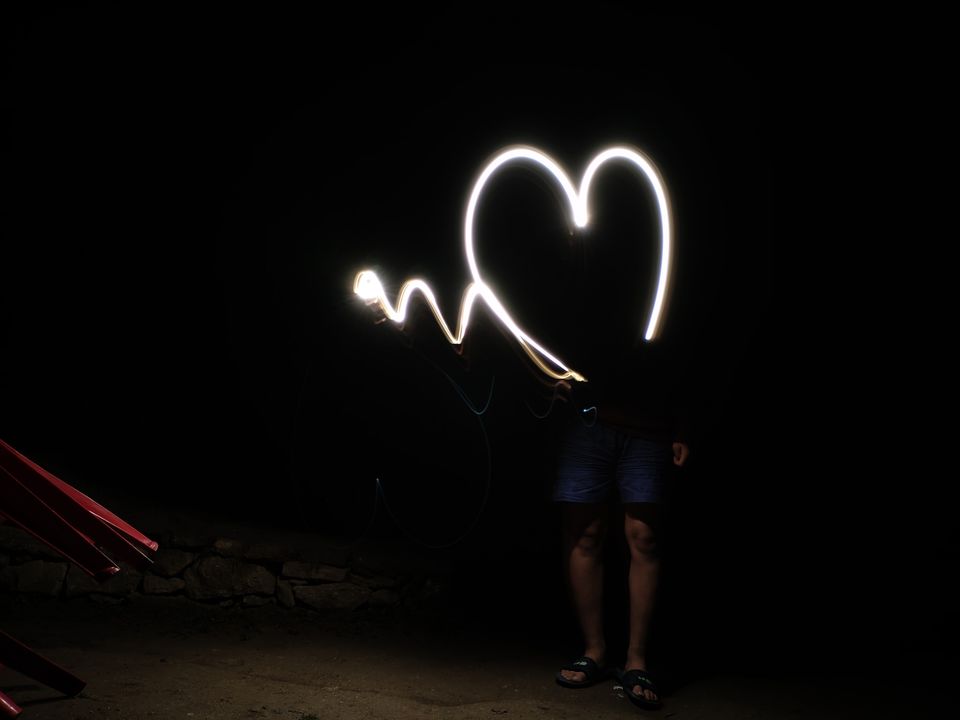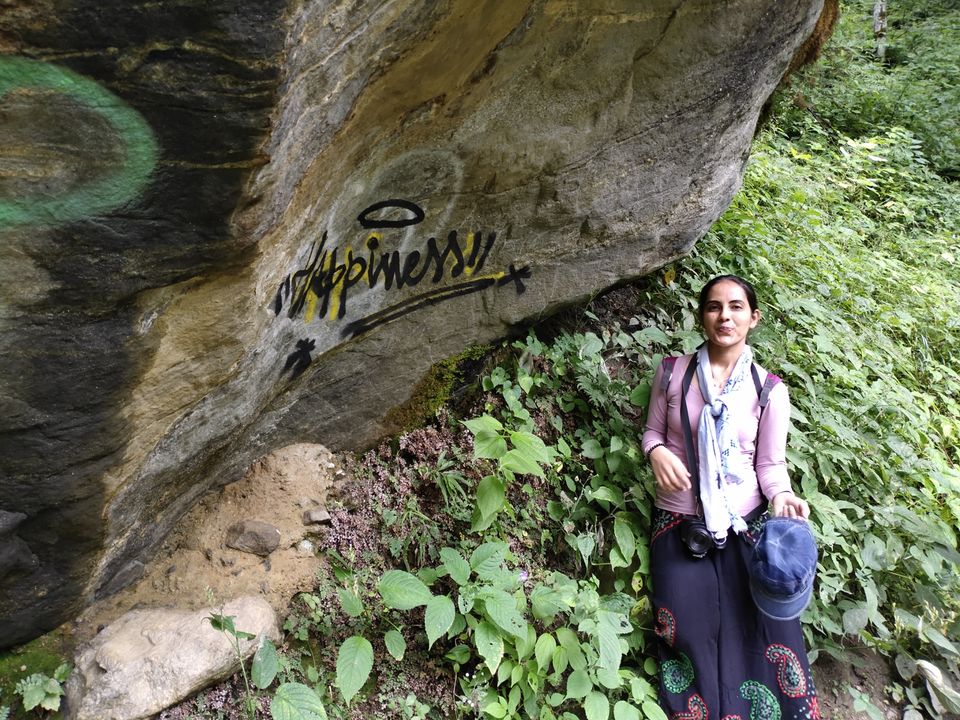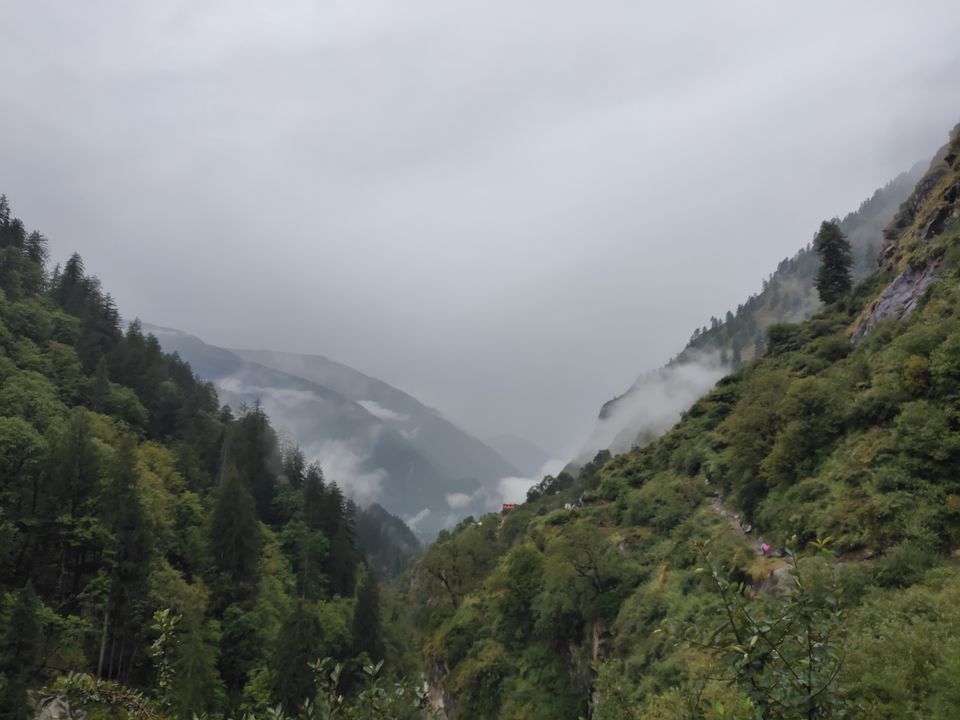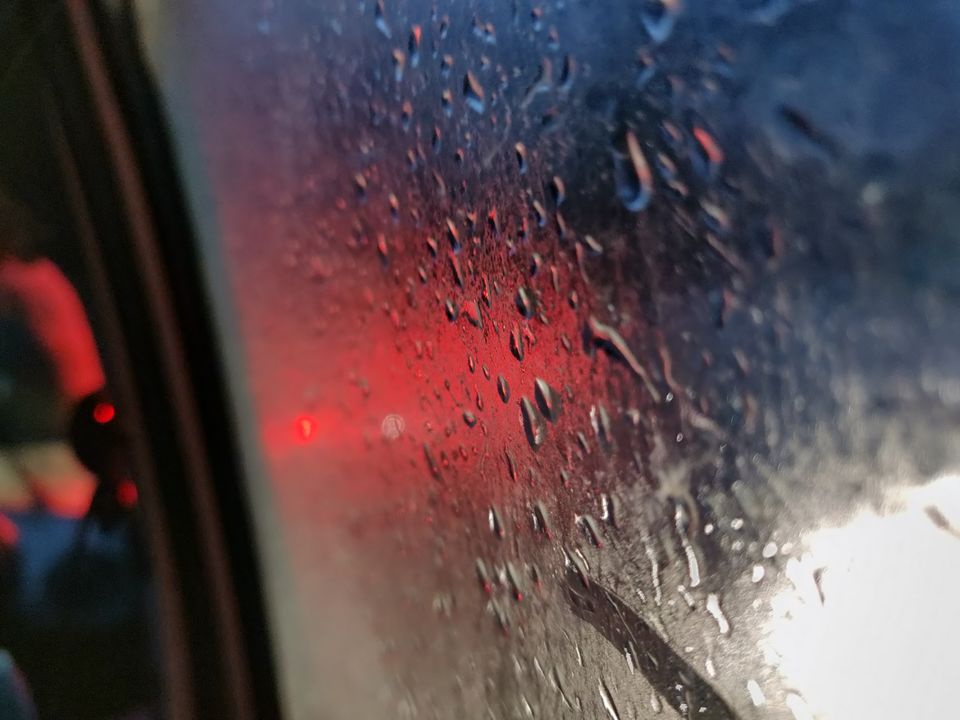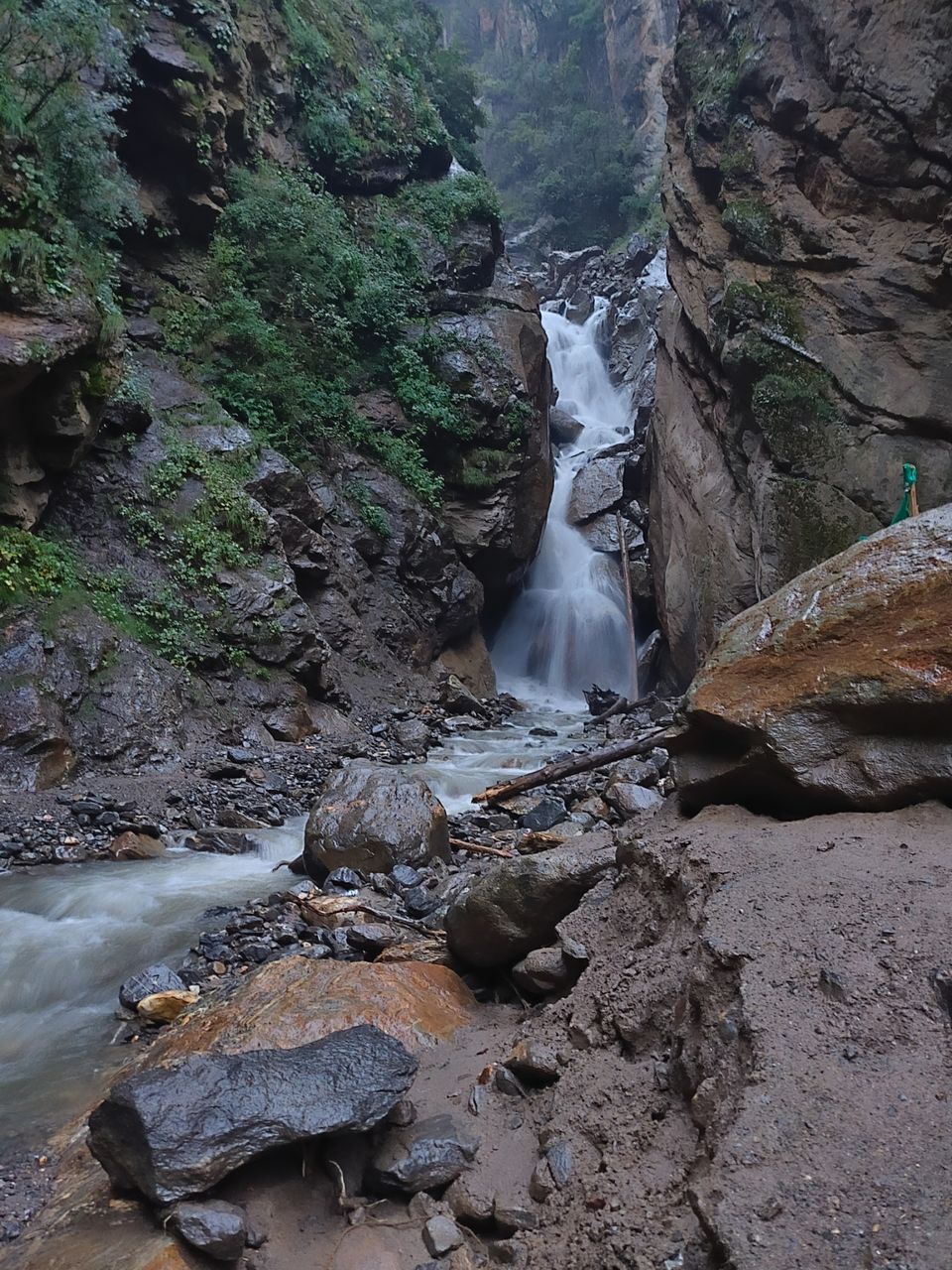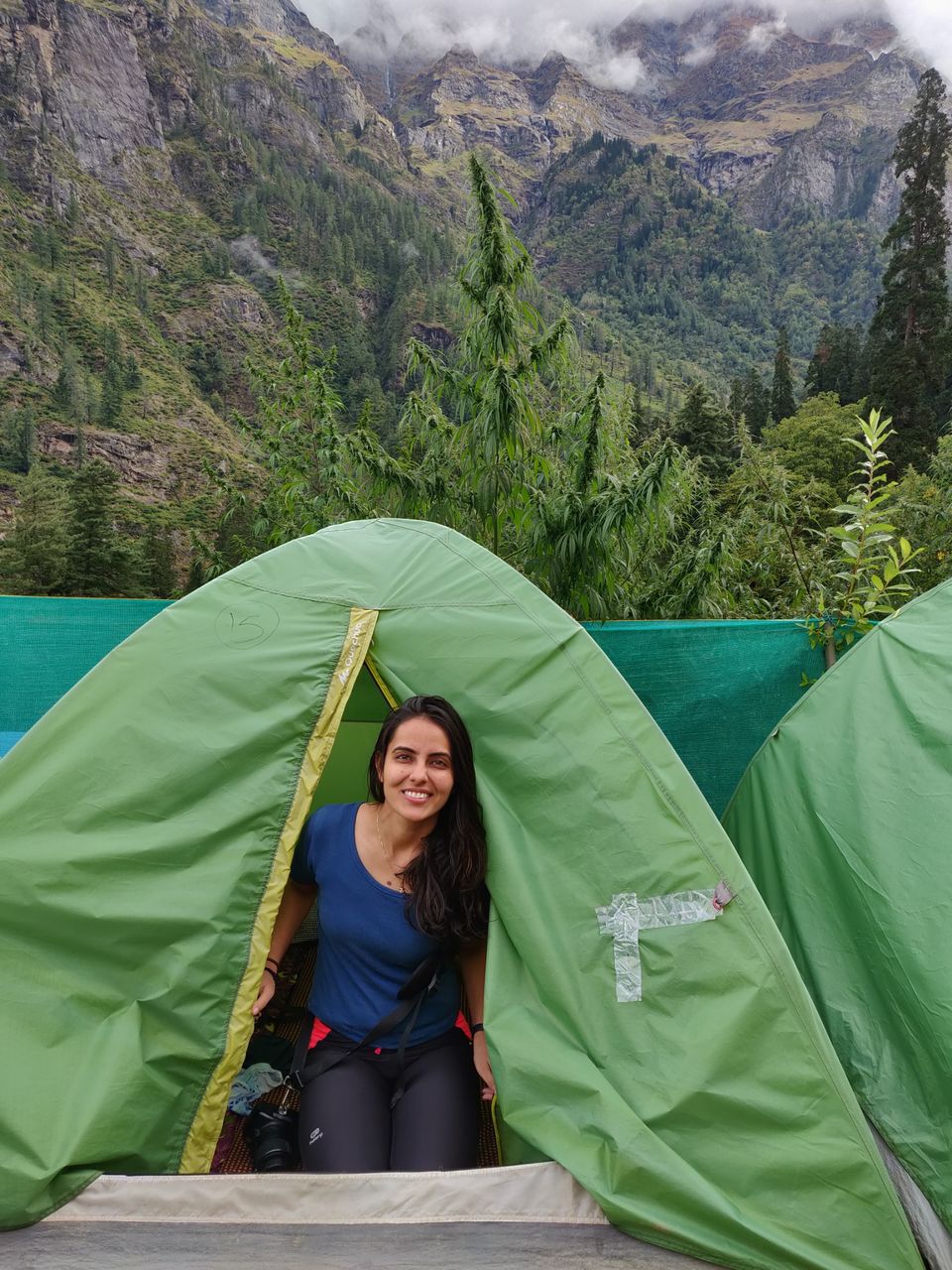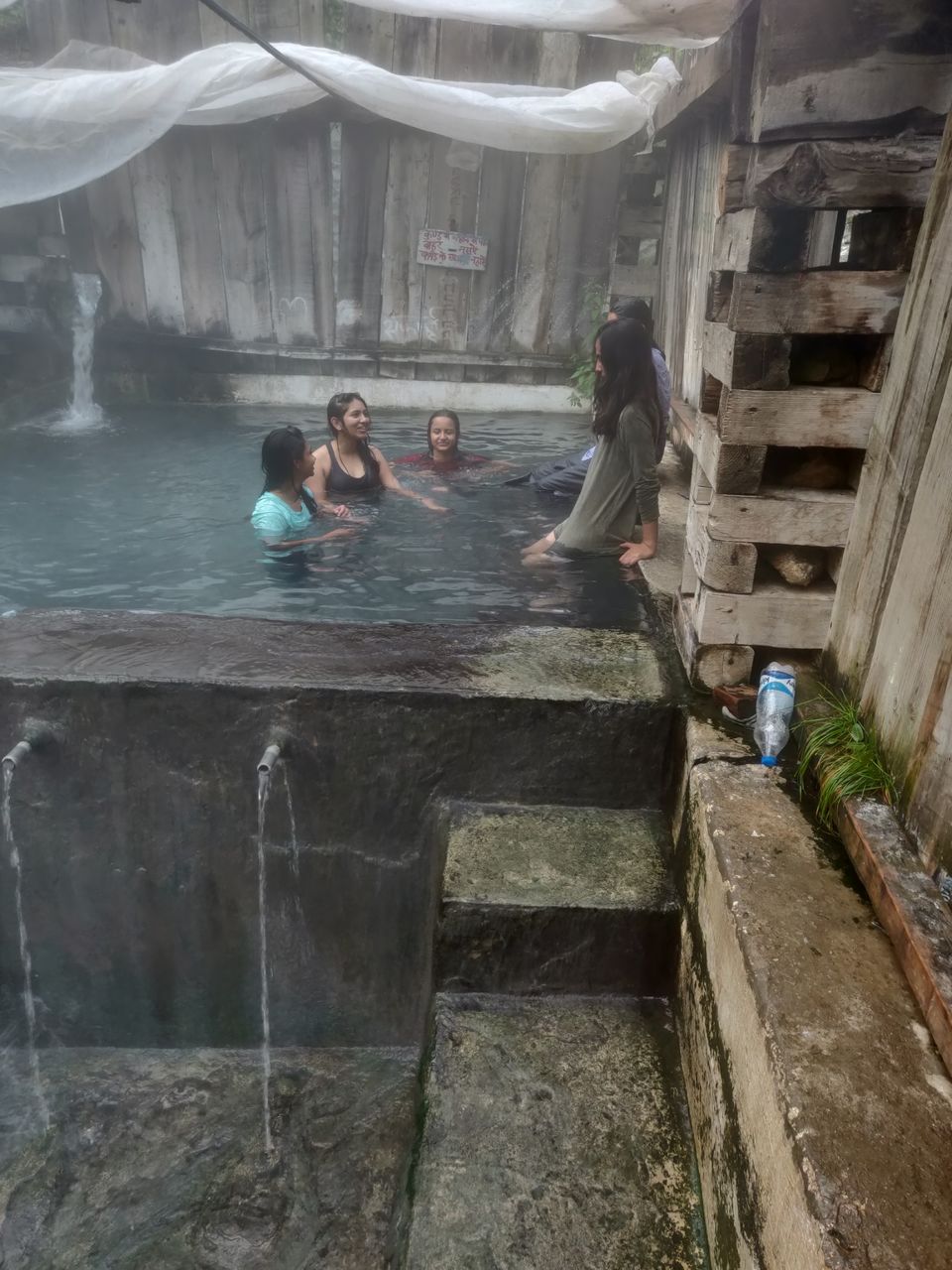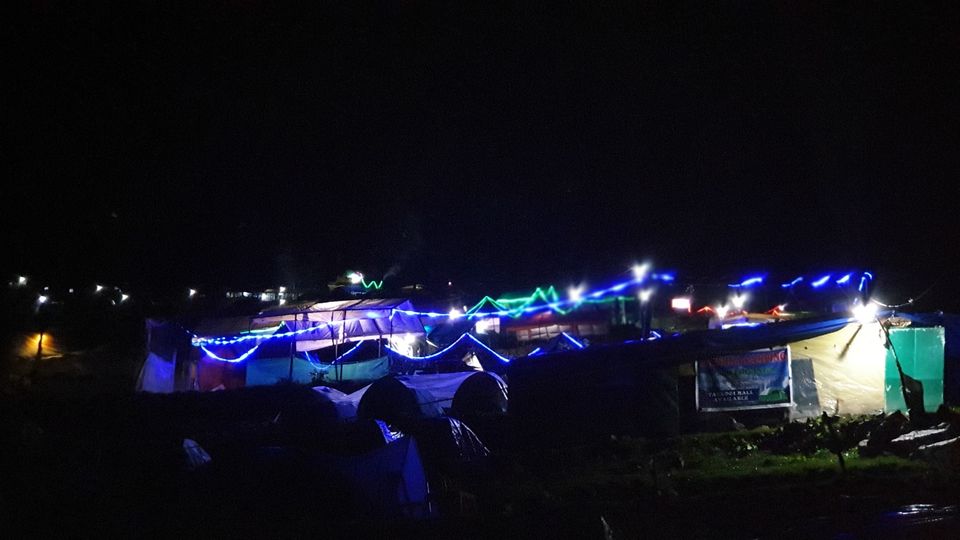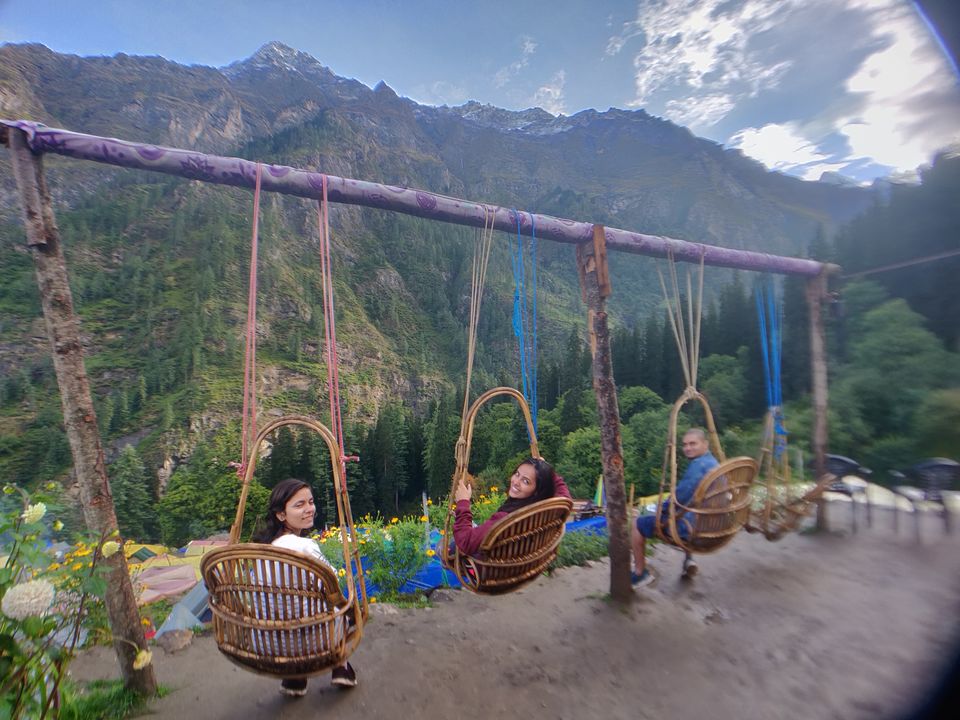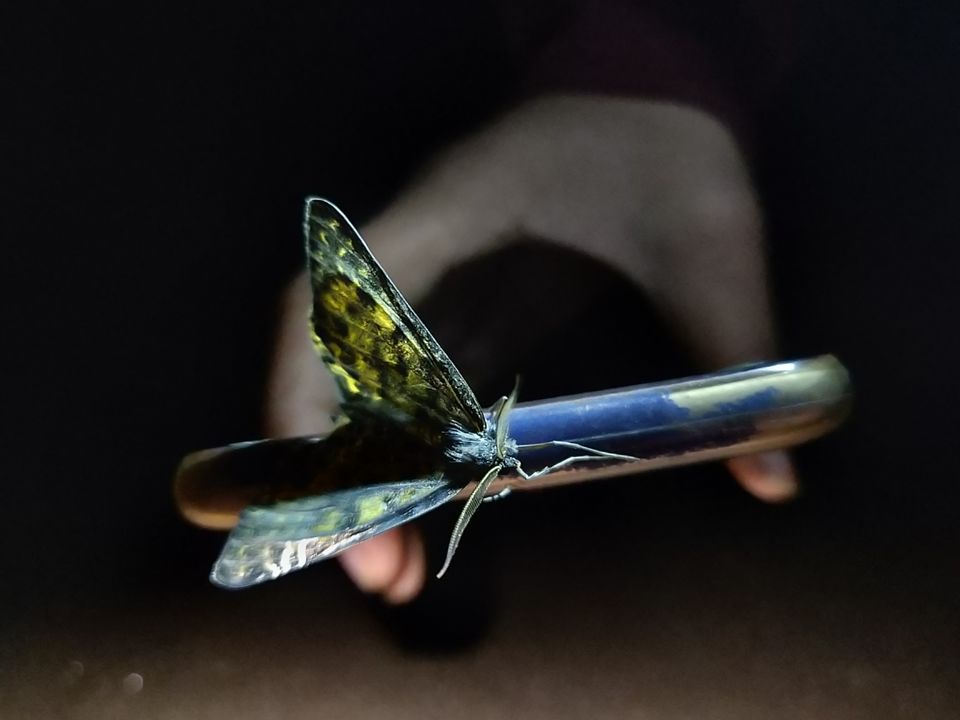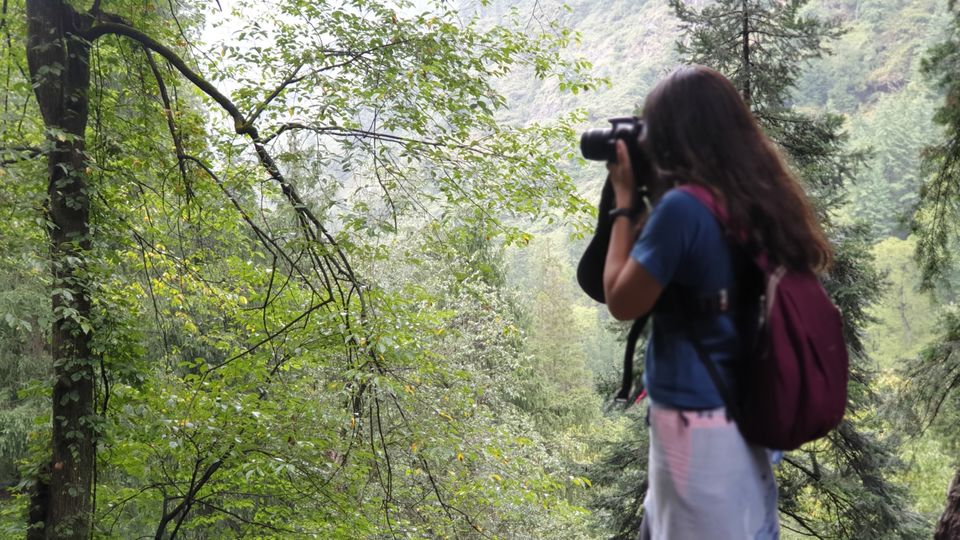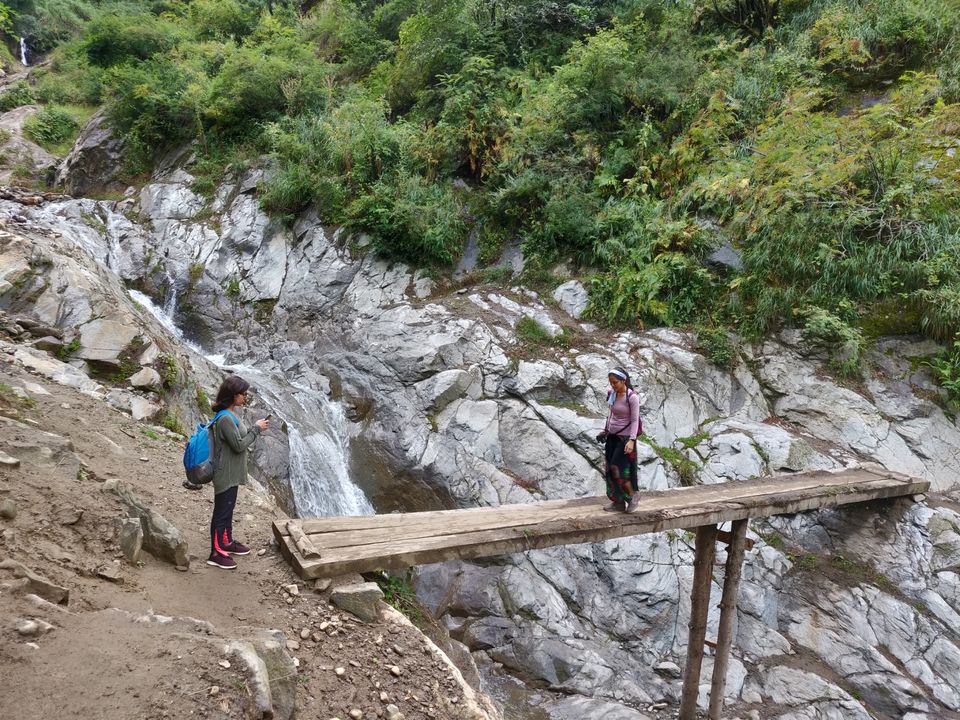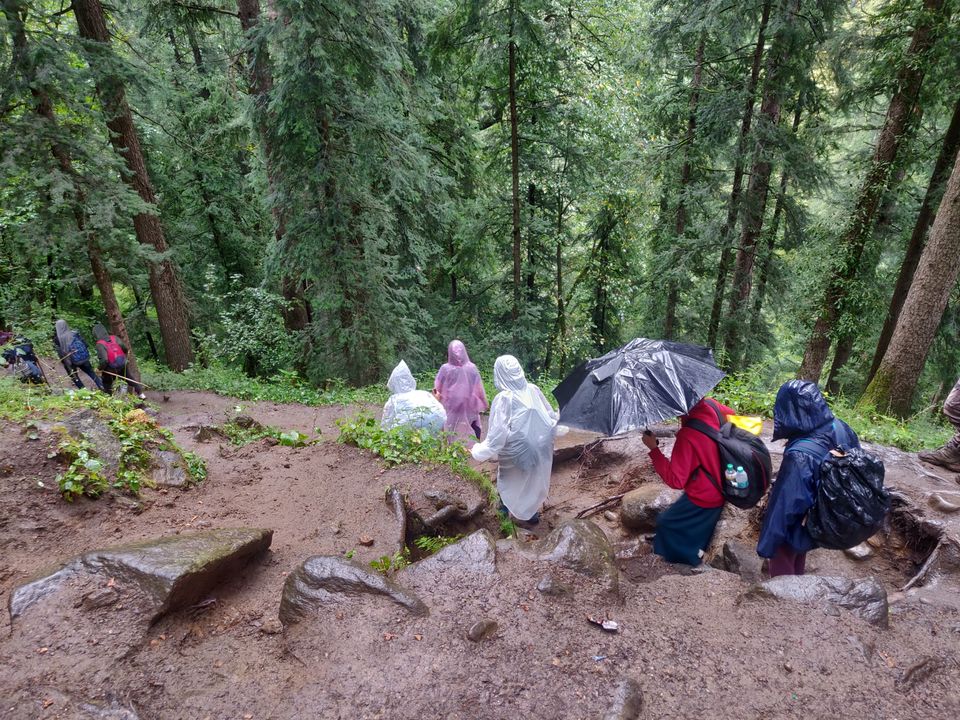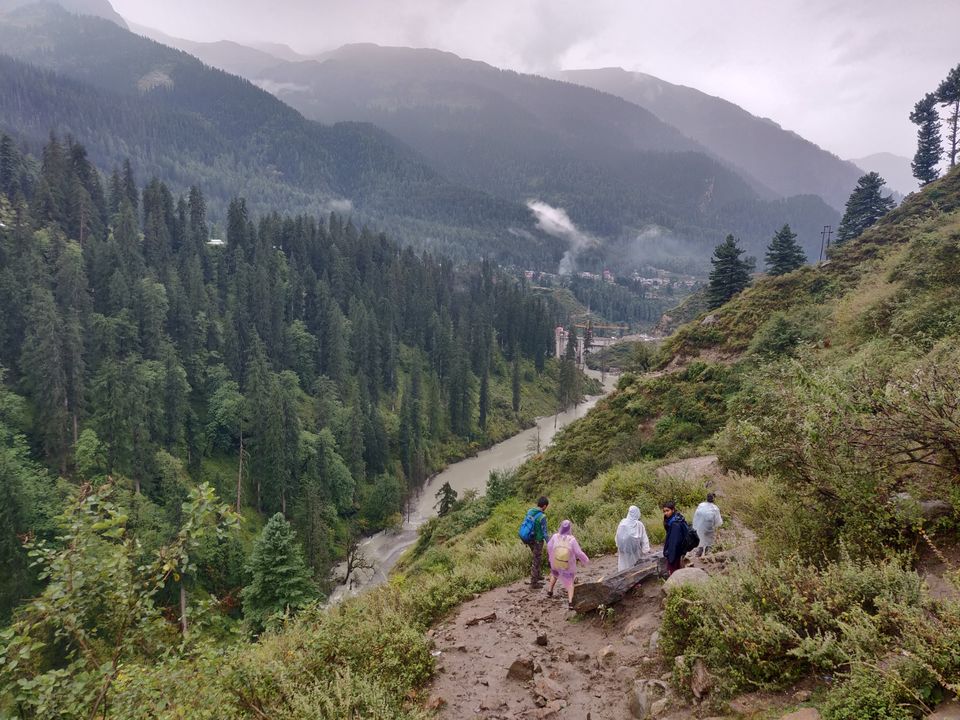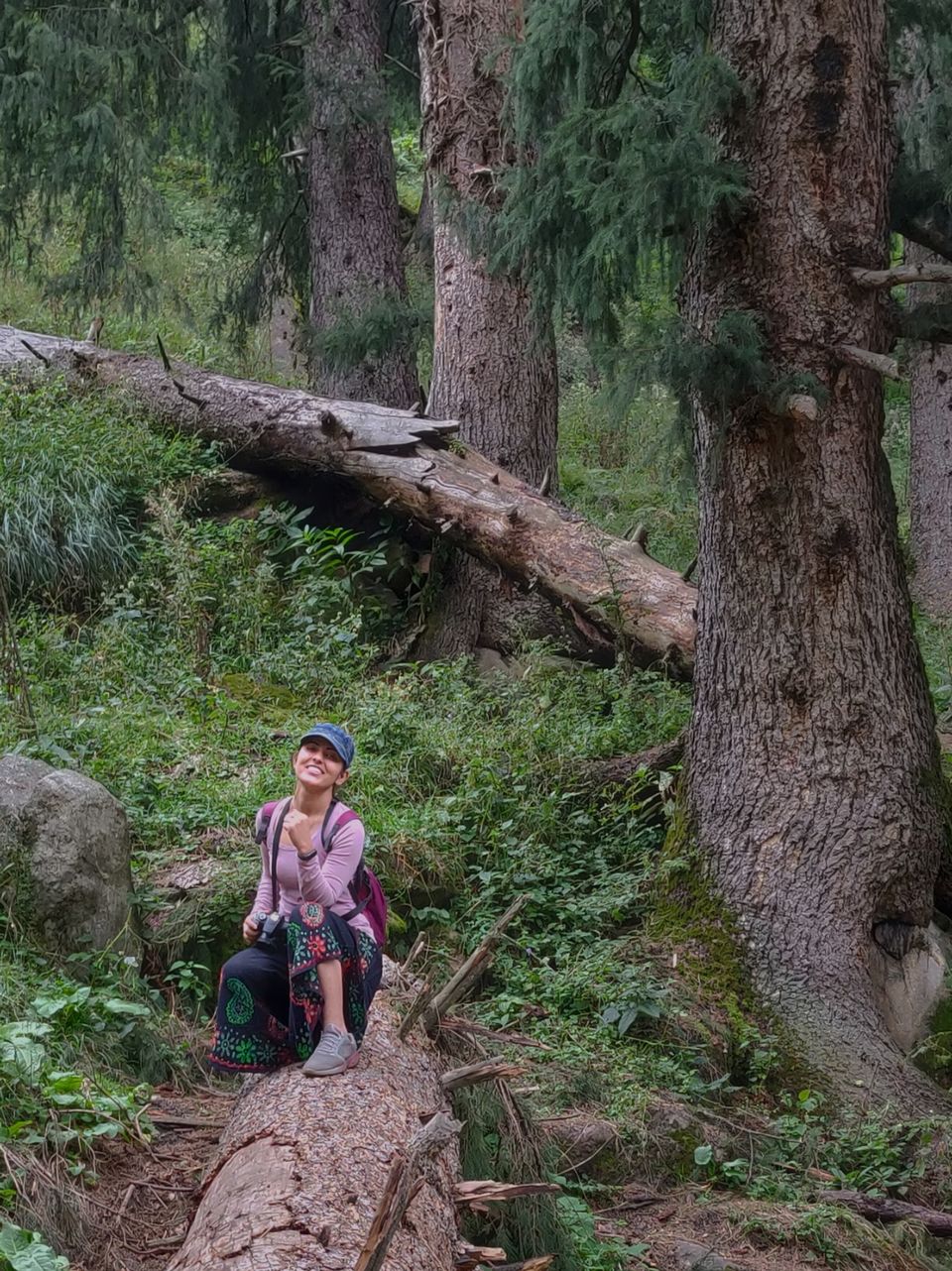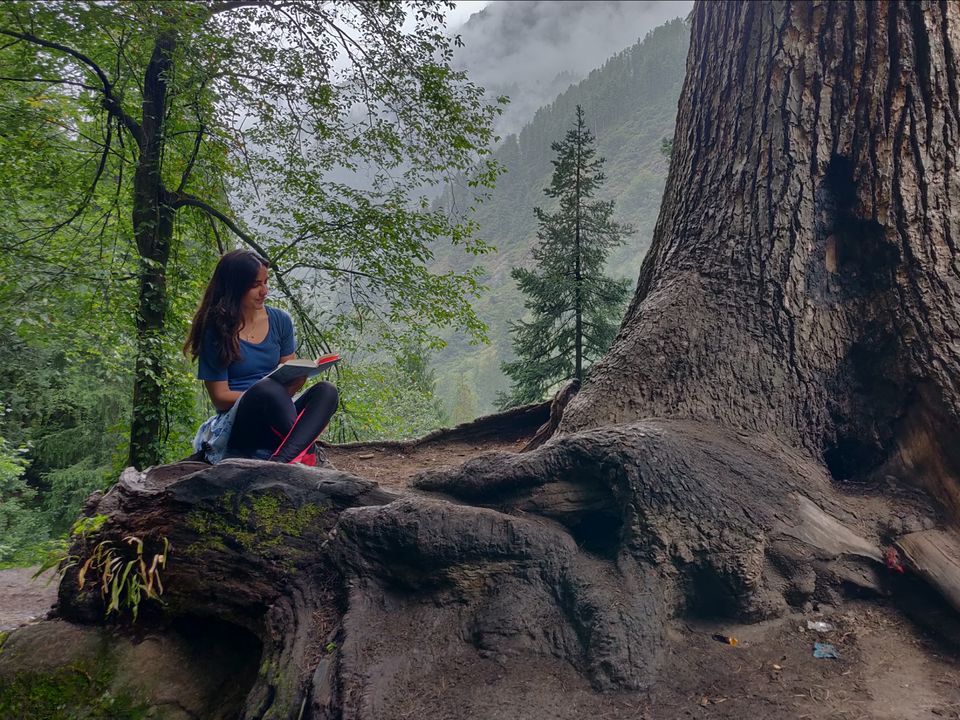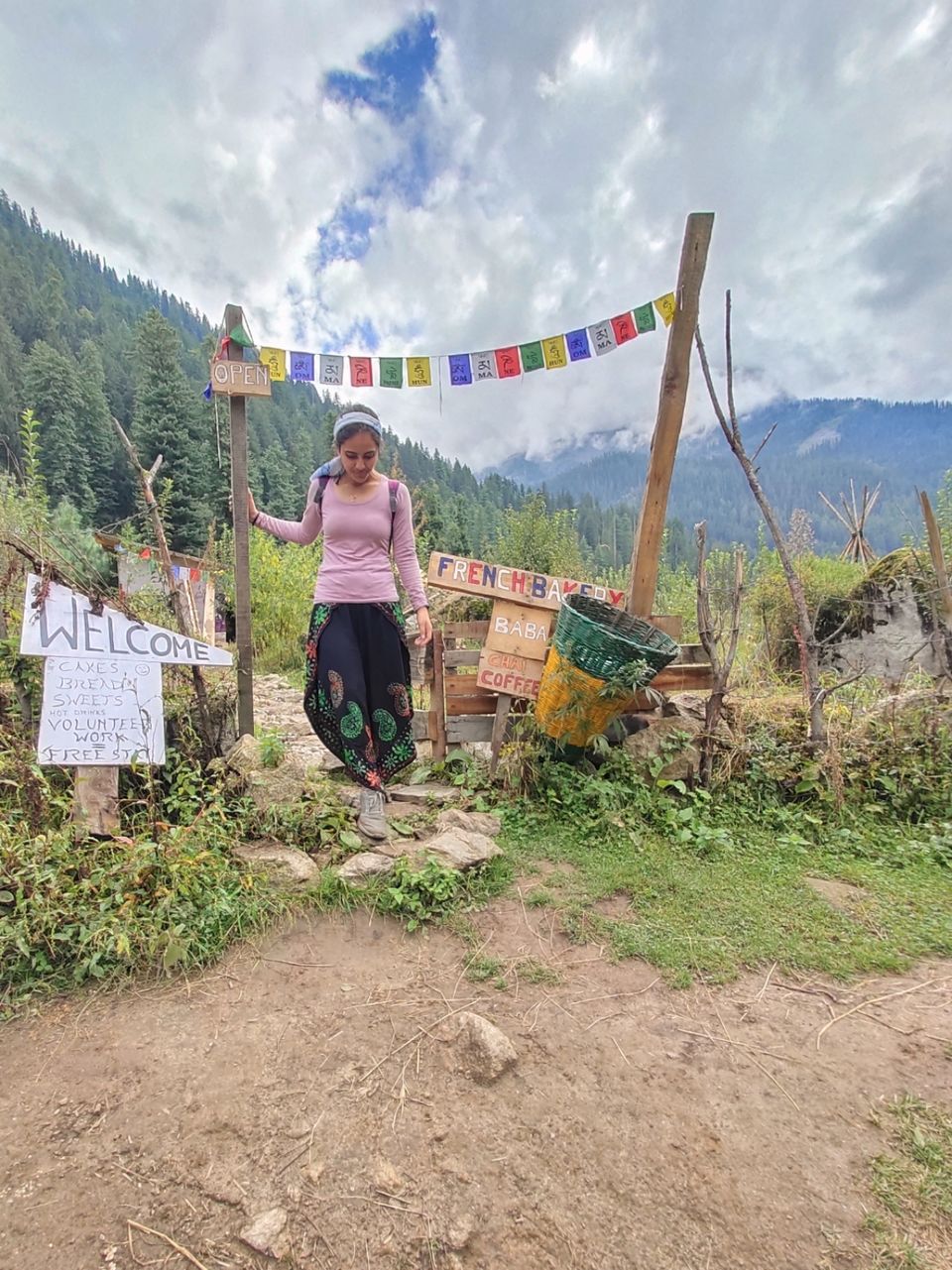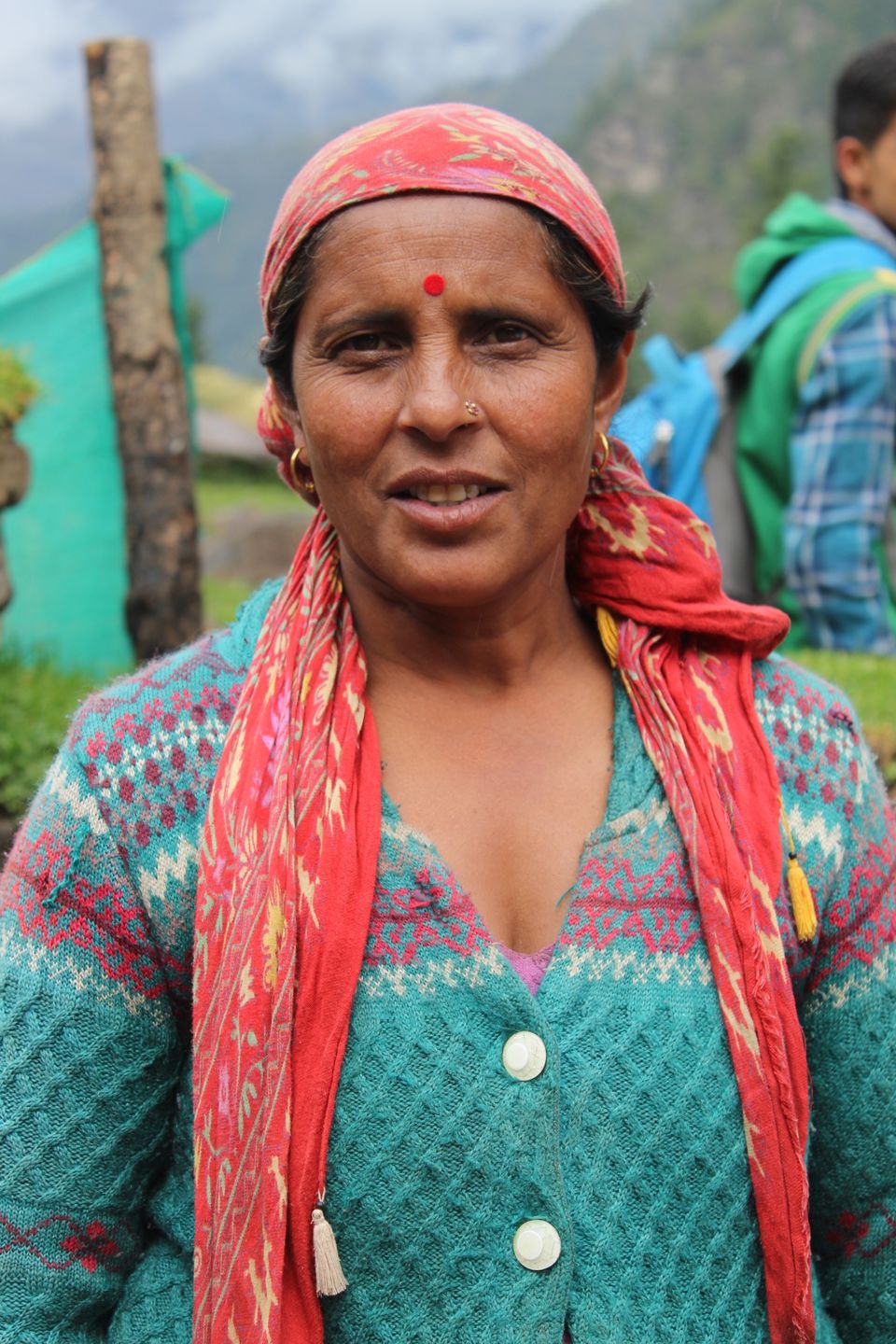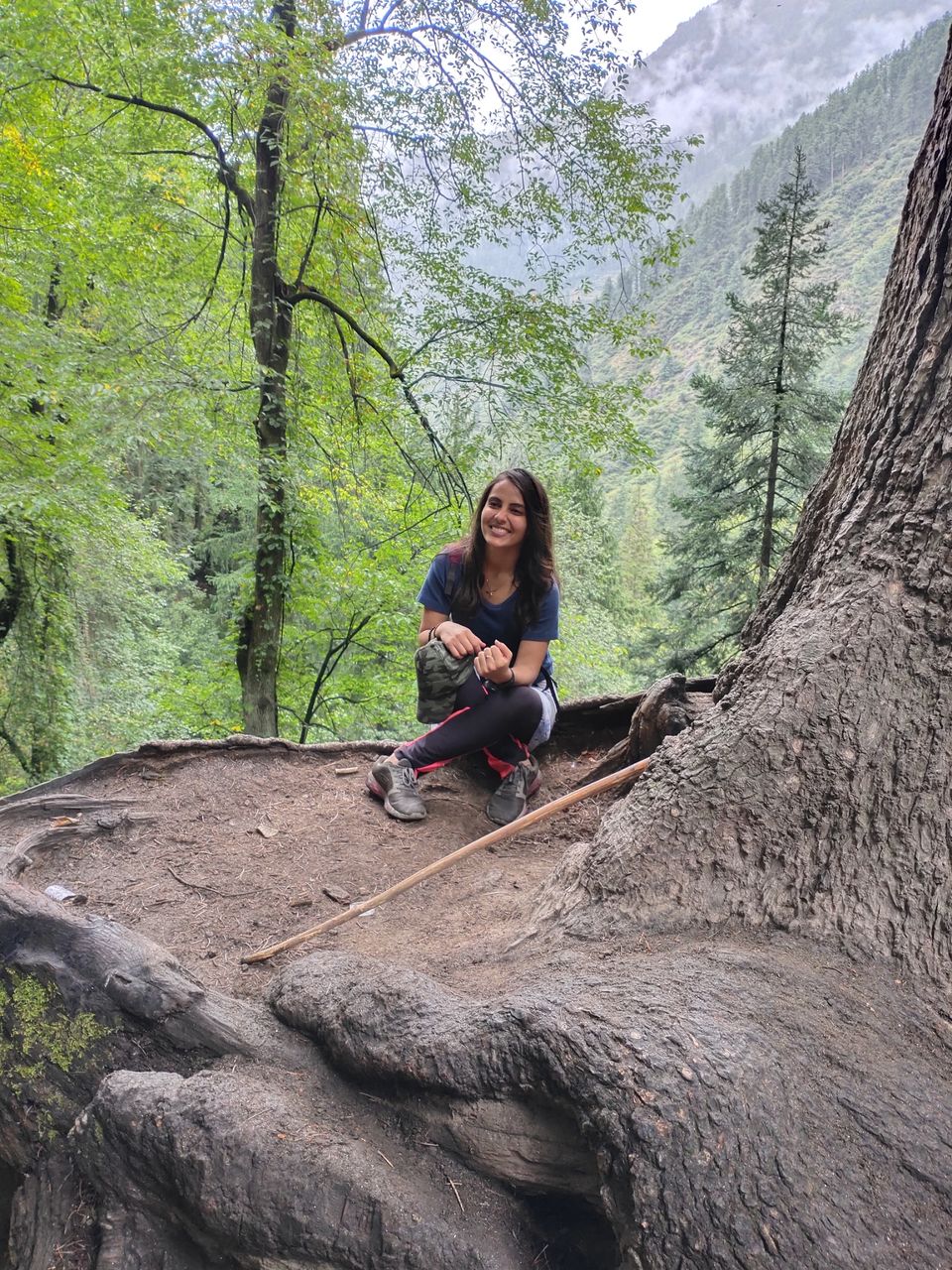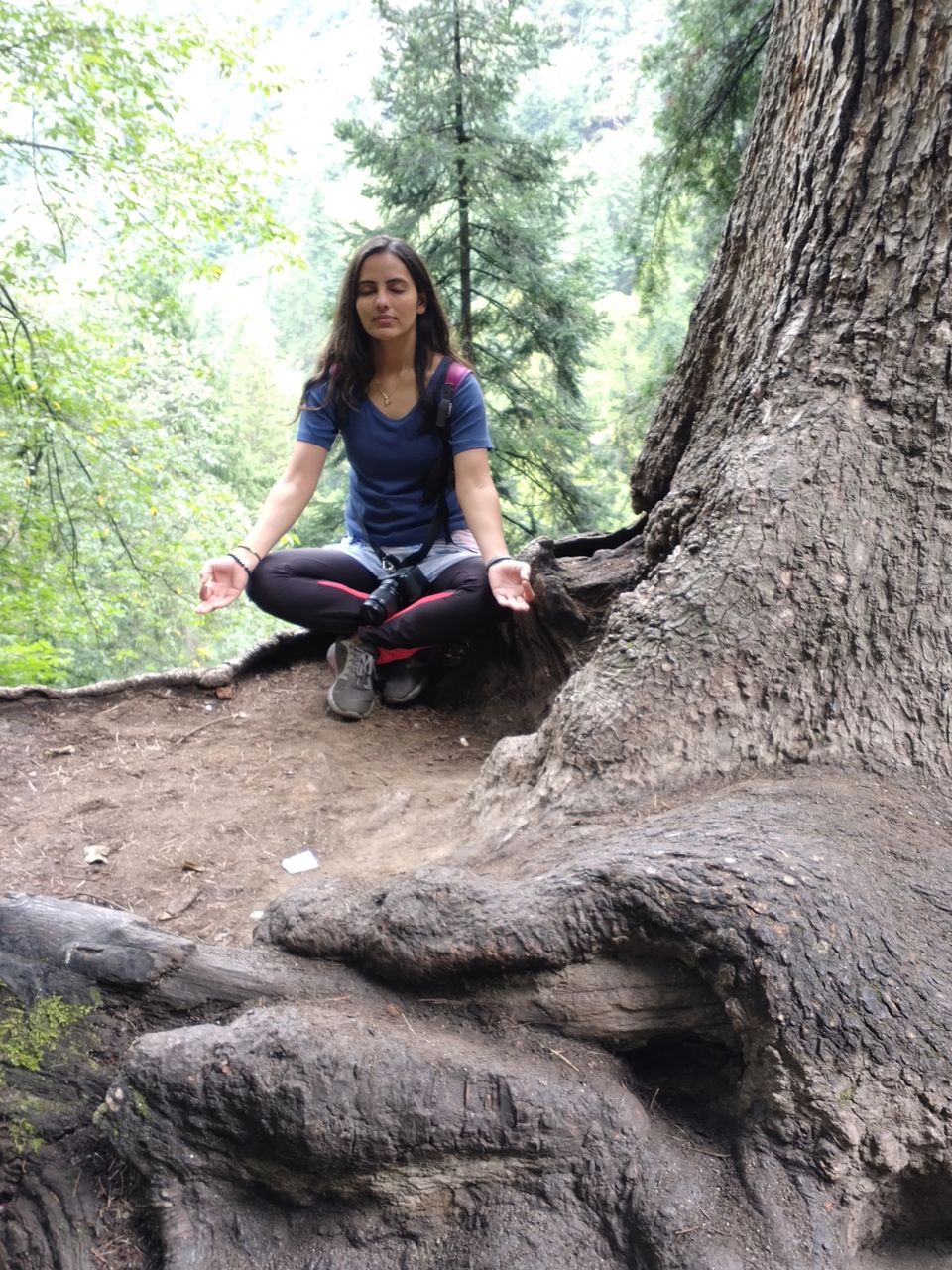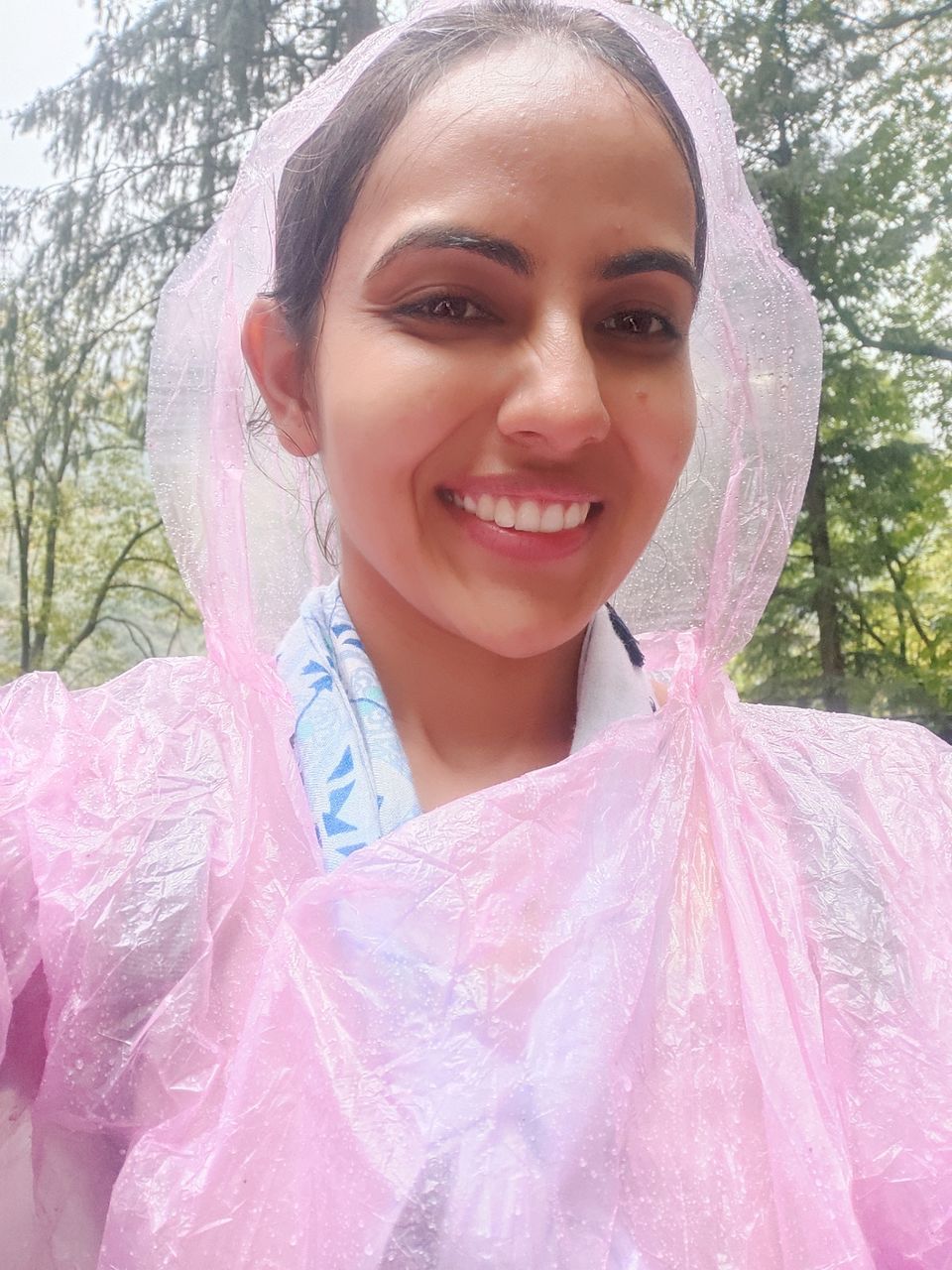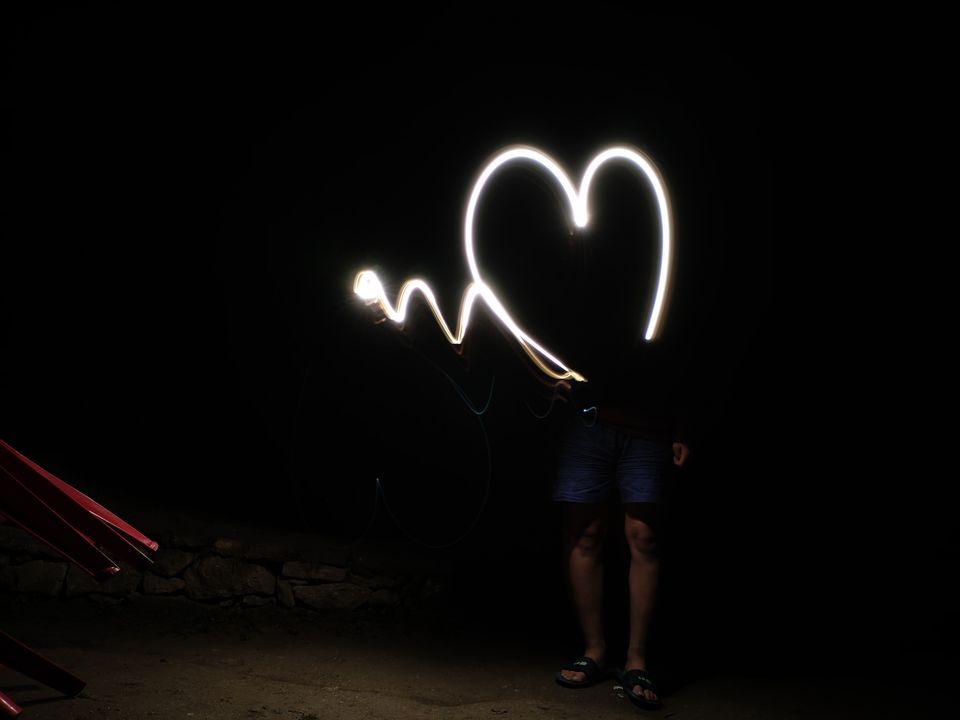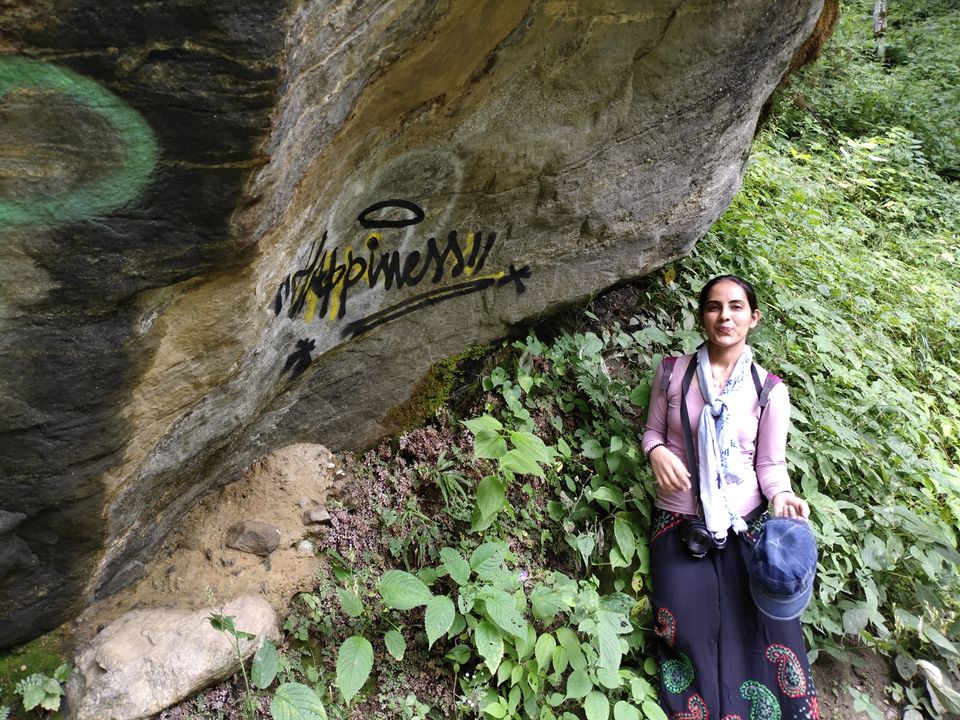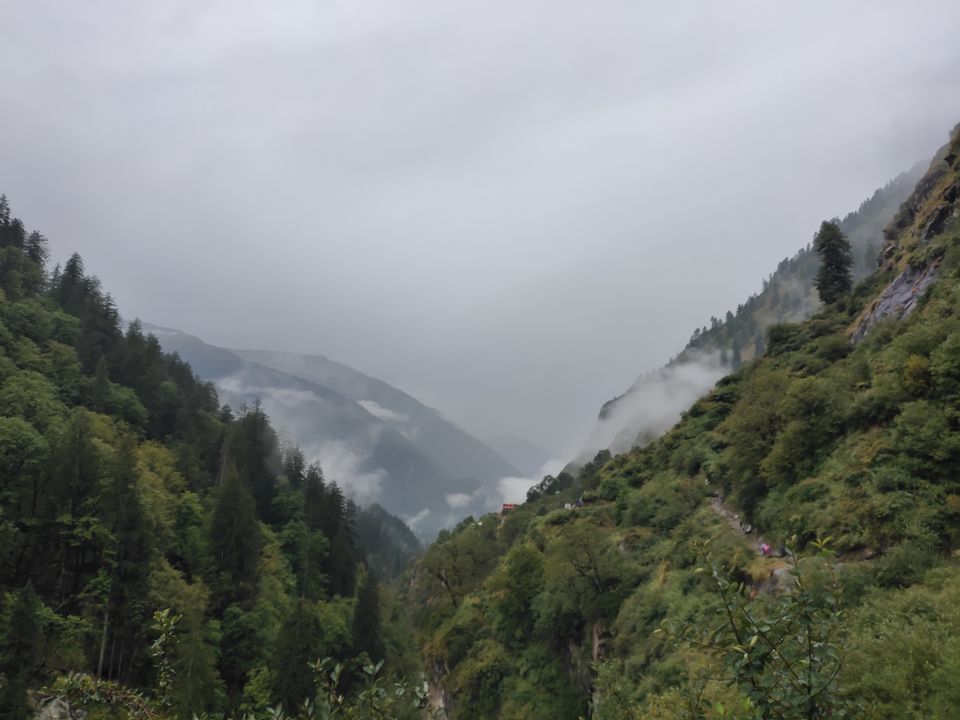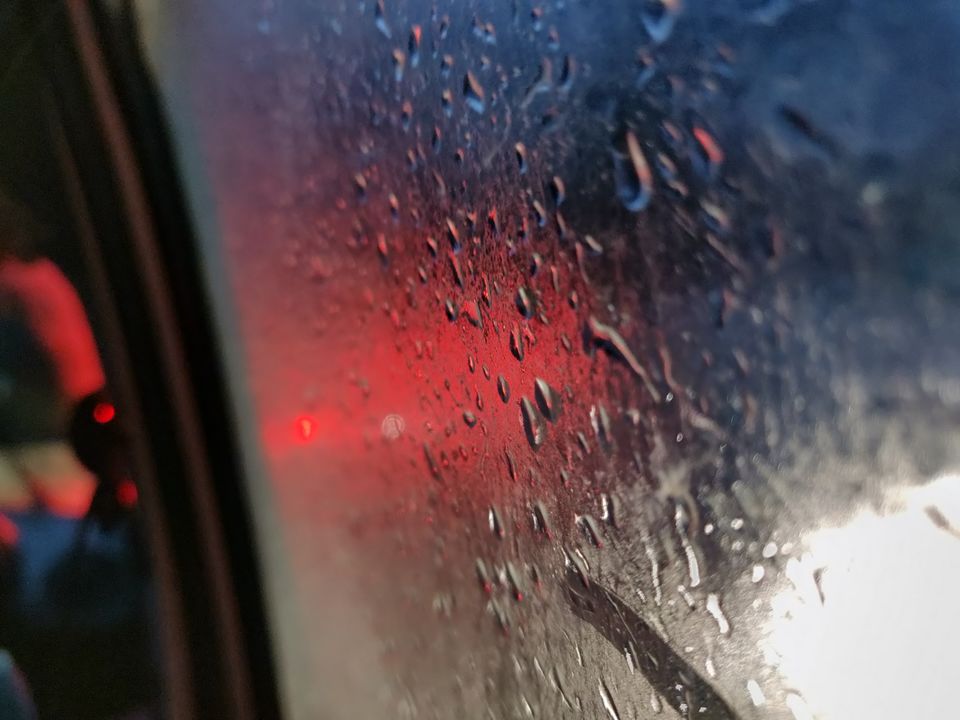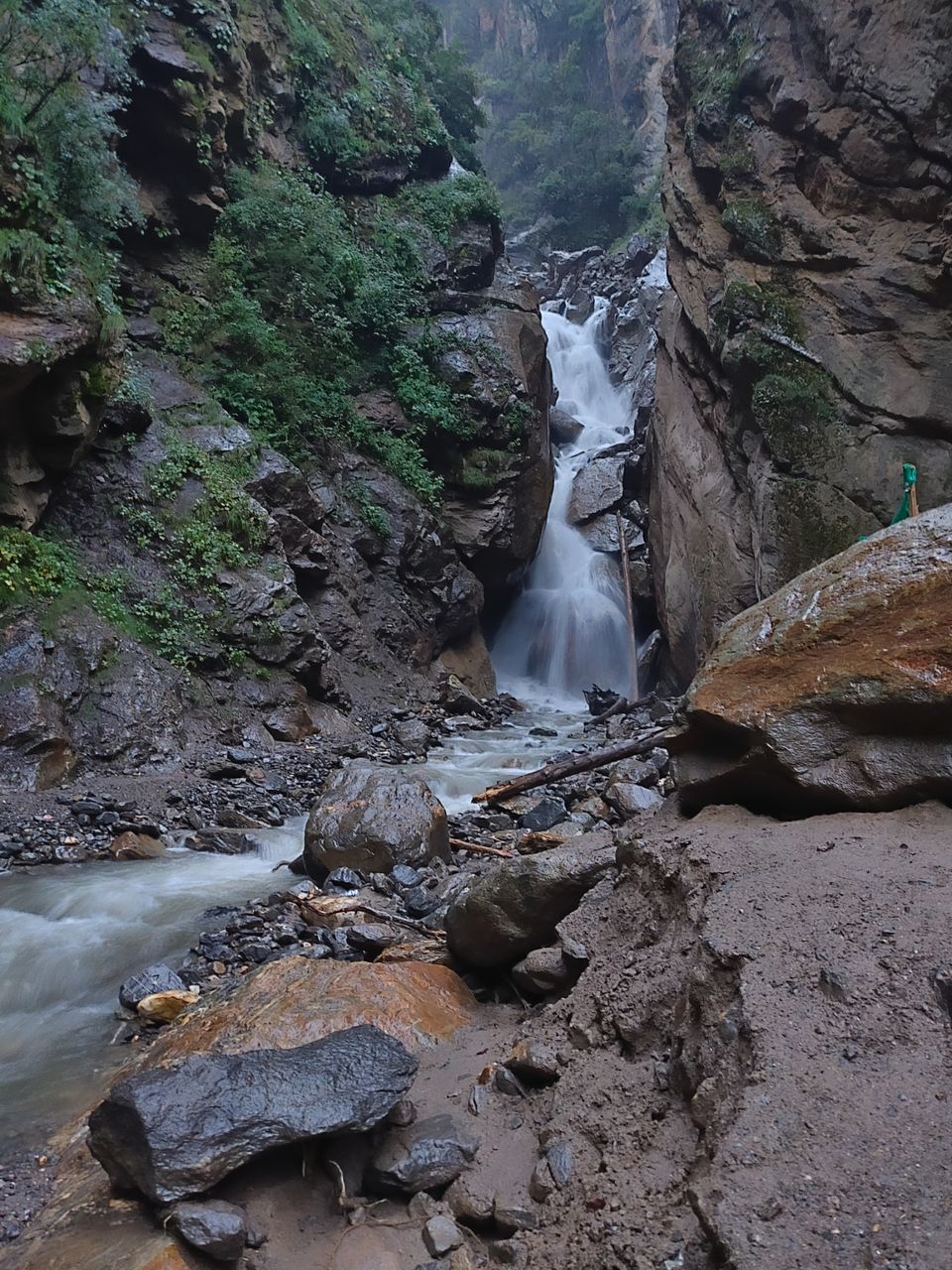 How to Reach and Budget insights :
Day 1: Delhi(night time) to Bhuntar Day 2: Bhuntar to Manikaran and then Manikaran to Barsaini Or you can directly board in bus to Barsaini. Also if your booking package from some website, make sure if they include your travel from Bhuntar to Barsaini. We booked this trek from Delhi to Delhi to from Thrillophillia, where everything was included except travel from Bhuntar to Barsaini So this journey to Barsaini might cost: Gov 100rs (govt bus&, Private cab 2000 Time 2 to 4 hour to reach KC cafe(starting point of trek) . Budget trip from Delhi to kheerganga will cost you between 4k to 5k.
Tips:
1)Start early if your planning solo or trek without guide.
2) If doing this trek in monsoon, a good waterproof jacket and shoes will be your worth investment.
3) If planning to use govt bus, do enquire beforehand at the bus stop for bus timings and plan accordingly to avoid running out of your budget.
4) Pass smile to strangers, make friends , enjoy solitude, nature and be kind to yourself while walking on the trail to avoid the fall.
Thank me later guys! Lol.
So to wrap up, I had my best trek experience. When you areplanning your's?
Bdw, hey ! this trek was special being my first trip with my cousin that we were planning since our childhood . Had lived dream come true phrase .😍 Lol.
Thanks for reading.
Happy Travelling folks.