We all heard about Holi at Mathura at least once in our life saying, its a must visit place, with different days being special for different things. I was wondering why as well...
Truly, Google saved me and gave all the details about why, when and how.
Like one of them is famous called flower holi where instead of holi with colors, we play with flowers, then there is the Lat Maar Holi where its a tradition for the wife's to beat the husbands ( its of course fun) The Story is when Lord krishna travelled to Barsana to visit radha, he started teasing her and her friends, the ladies getting a little offended started chasing away Lord krishna beating with sticks which is, till date continued.
However I didn't get to visit all of this cause of which we chose the last 2 days and I am going to convince you to do the same ( to visit the last 2 days)
Day 1 - We took a flight to Delhi and then the train to Agra. We visited the eternal symbol of love ( Taj Mahal), clicked some photos, the day we visited was the Full moon day where Taj Mahal was supposed to be brighter than everyday which was a plus point. We stayed at Bedweiser ( Not budweiser) it was quite economical, we paid around 400 per person.
Note : If you want to directly travel to Mathura, the easiest way is a flight to Agra and then Car ( it shouldn't cost you more than 1200)
Day 2
The morning started quite early as we had to catch a train to Mathura. WARNING : unless you are sure about adjusting and giving your confirmed seat to someone else DO NOT travel by train :) Being a first timer, I could not enjoy the train journey as everyone else were sitting in my CONFIRMED seat. It was an hour's journey so couldn't be bothered by it much.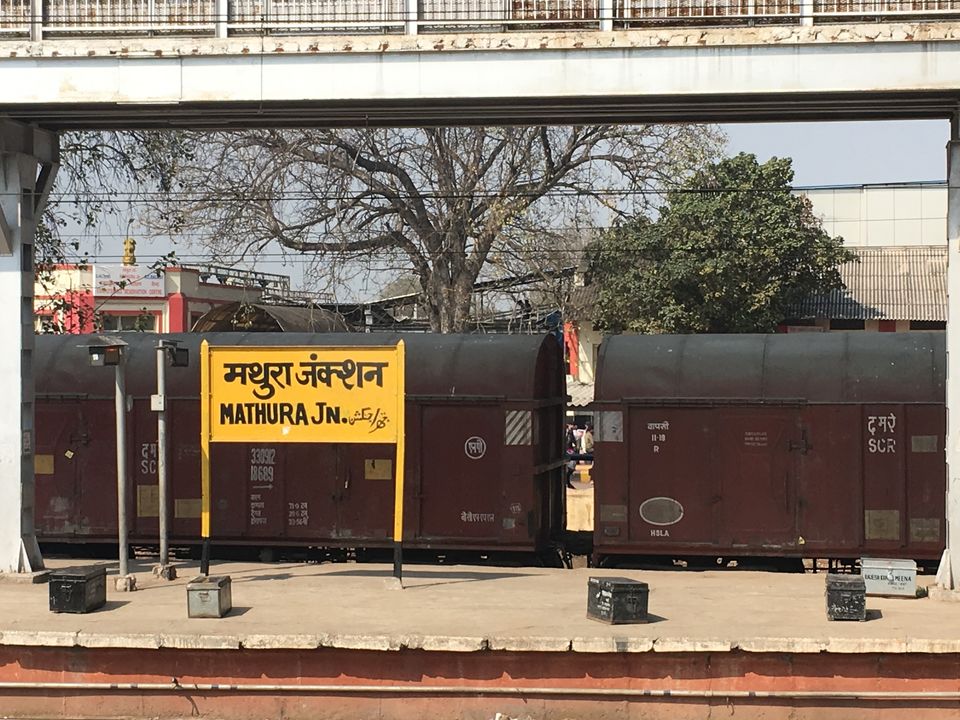 Our hotel was at Vrindavan ( Anand krishna van's residency) which meant travelling to vrindavan would take 45 minutes with the traffic that was increasing. Here's the fun part, we got out of the train station there were kids ( less than 10 years) who started splashing colors on us and said ''Bura na mano holi hai'' by the time we could dust ourselves and started talking about this, we were completely drenched in colors and 30% wet with blue color water. It was new and different in the beginning, later we just got along and started enjoying the Holi festivities. By the time we reached our hotel the blue pants turned Pink, the orange shirt turned into semi blue and semi maroon. Trust me it was the best entrance we could have received.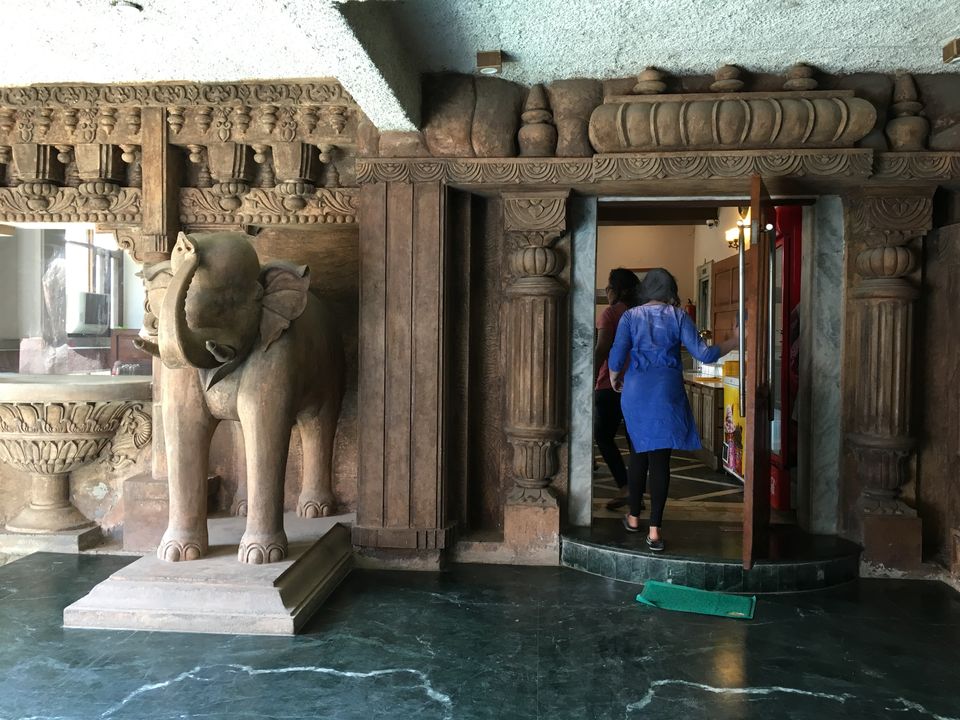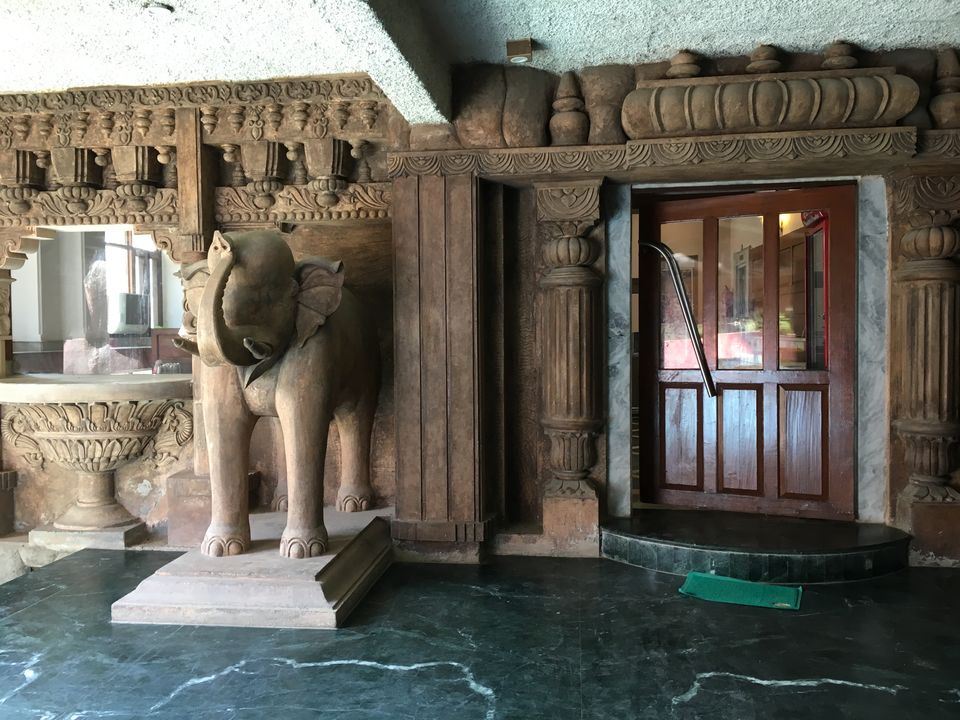 We had our breakfast and then headed to Vishram ghat which is the lane to enjoy Holi. There were quite a few processions one with hindi ( Bollywood ) music, one the local music, the other ranging from English to hindi and the other ( my personal favourite) with live drums. Every procession had a few things in common music and kids sitting on the top throwing and splashing colors at everyone who walks in and shouting ''radhe radhe'' . It was just mesmerizing and beautiful. We stayed there, hopping from one procession to the other drenched in colors and water and having the most amazing time. We then checked the clock which was by then past six in the evening. We then went to Lord krishna's Janamisthan (Birth place) prayed, visited the jail where lord krishna was born, observed the minute details and related and confirmed yes this is THE PLACE ;) ( Cell phones weren't allowed to click pictures) Doing all this we were exhausted, hence headed back home and washed the color off and slept post dinner.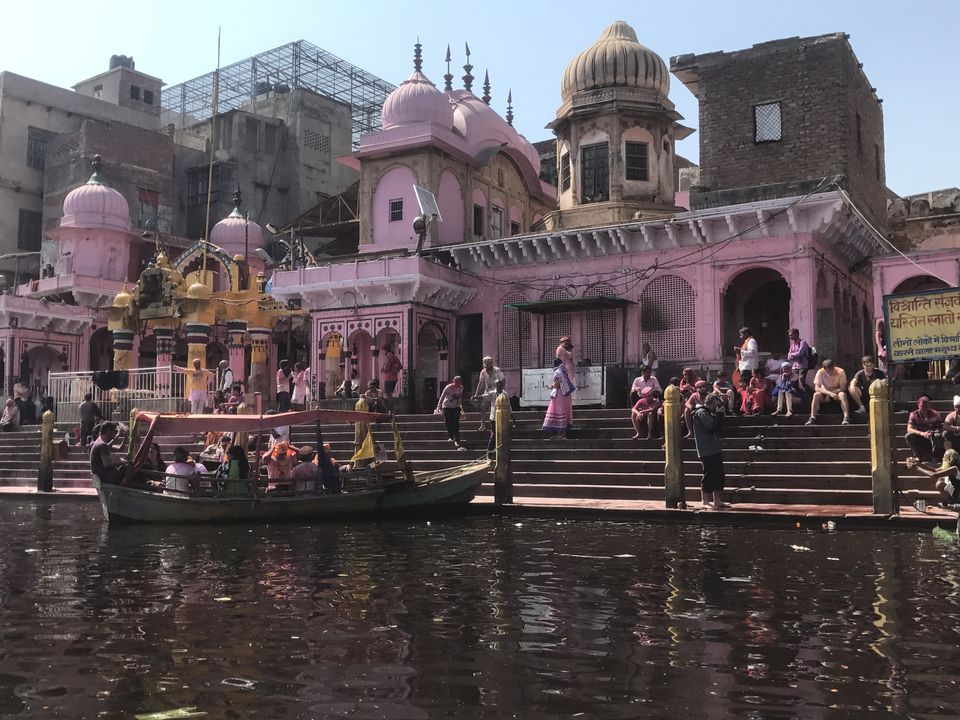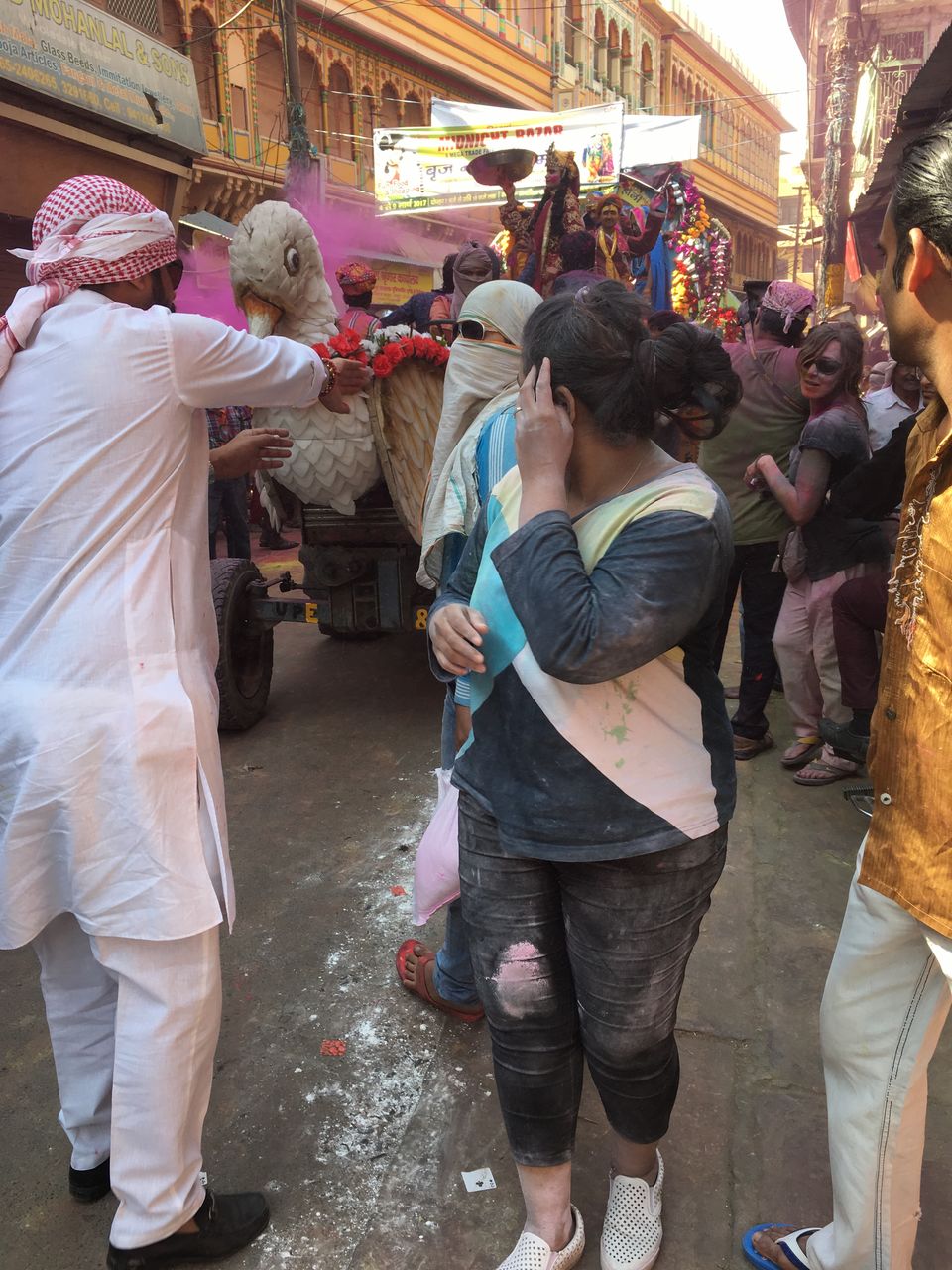 Day 3 - THE HOLI DAY
We got up quite early again and started applying oil cause we knew it was going to be worse. Had breakfast and then headed to the Dwarakadish temple. It is quite famous to visit, during the Holi festival as the celebrations start here. Its the start point, there is a pooja that is performed post which the people at the temple start applying colors among each other. We entered the street and soon realised its the same like day 2 but multiplied by 4 times. It had people from balconies splashing colour water, to people on the streets applying color on your face and wishing you ''Happy Holi'' The entire street for about 3 kilometers was filled with this. People in small groups dancing, kids applying colors at everyone they came across, having a color fight ( I lost to a kid ) it was just the ULTIMATE place to be for Holi.
And then came bhang, whats holi without bhang ? ( Bhang - is an edible preparation of cannibis mixed with some local herbs) usually green in color like a paste and can be mixed with anything from milk to maaza :) It gets you high so please be careful and watch the quantities you are consuming in.
PS: There is usually a Theka (small shop) where we get thandai (badam milk) in which its mixed.
I've always seen people consuming bhang and talking about doing the same thing for the next 12 hours (Like one of my friend was laughing at the same joke the 100th time, and another one of mine, kept eating every 10 mts) and guess what ? I saw my self just doing that, However instead of laughing / eating I slept for the next 15 hours straight :)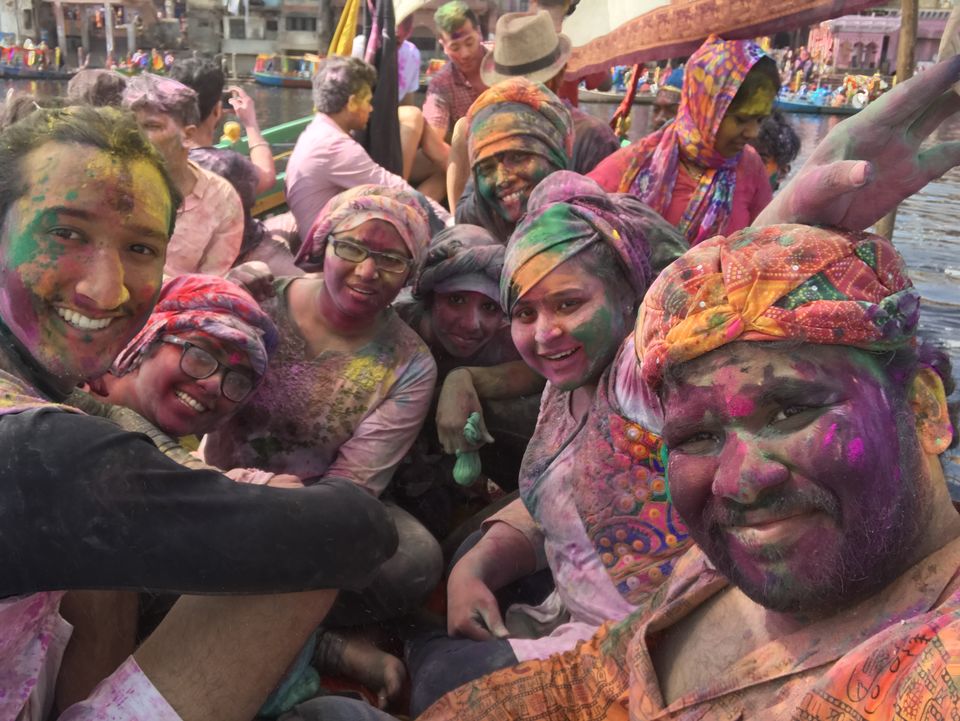 Day 4 - The time I got up from my 15 hours long sleep it was 06:oo in the morning and then we started towards home.
The same continued, disappointments and frustration in the train to Delhi and flight from there onwards.
Quick note about food and ATM
Food : You mostly get puri bhaji / chole bhatura, and on festival days, there is no food anywhere. Hence its advisable to eat at the restaurant. ( Completely low level spices)
ATM : Always better to carry cash, you can't locate an ATM near your hotel
Tips : Do not visit mathura if you hate colors and crowded places
But I'd suggest visit Mathura, Visit Vrindavan, Play holi, get drenched and covered in color, dance your heart out, cause holi comes once in a year :)
BTW Belated Happy Holi and ''radhe radhe'' :D
If you have visited, please let me know how it was in the comment section ! I'd love to hear :D
Can you spare a little more time, please do visit my website then,
http://clicknjourney.com