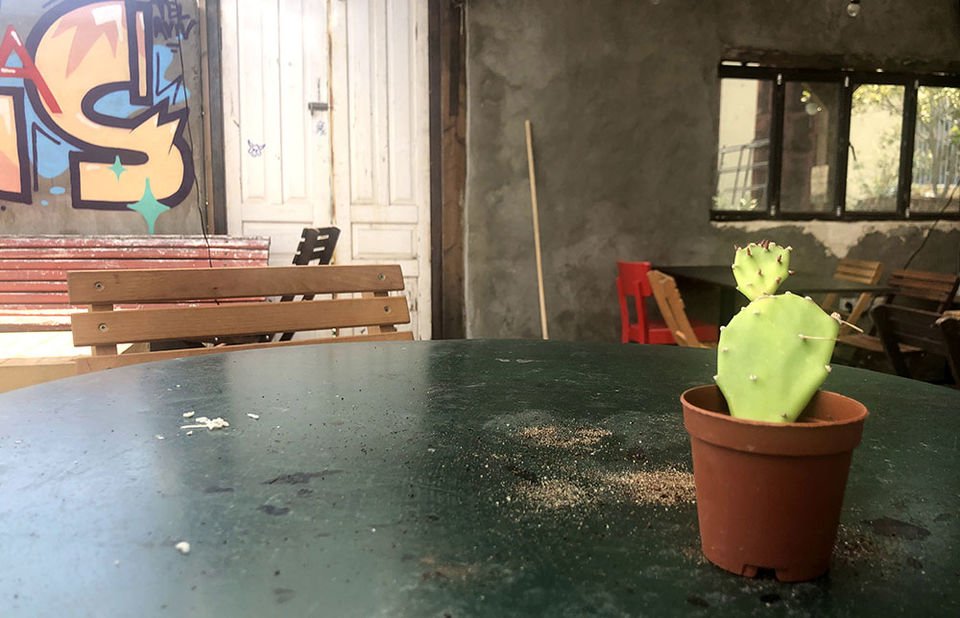 With Hanukkah around the corner, Israelis are on the search for unique and wallet-friendly gifts for their loved ones and the masses of Birthright Israel and other tour group members about to arrive for a cross-country vacation of a lifetime will likely be hunting for clever and endearing souvenirs to bring back to those who remained at home. The Jaffa Flea Market, known in Hebrew as "Shuk HaPishpeshim", is the port-side outdoor secondhand and antique shopping destination to visit while on your Israel trip. Here, charming trinkets are sold alongside rare or exclusive pieces. Shoppers can opt to buy from stacks of gently used items or enter any of the adjacent boutique retail stores, assured that they will find something out-of-the-ordinary; items that will forever remind them of their memorable trip to the Holy Land.
Where one person's trash is another person's treasure
Sift through the wares of the market's outdoor junk vendors, secondhand clothes salespeople and other household goods stands and prepare to find some nifty items at rock-bottom prices - or, at least they will be once you've engaged in some traditional haggling with the vendors. Shopping at the previously-owned goods stands is an exhilarating experience in itself, during which you will find yourself immersed in Israeli culture and entertained by the local personalities.
Something for everyone
The Jaffa Flea Market has something for every kind of shopper. If you're looking for items of a more sophisticated calibre, you've come to the right place. The market has loads of antique furniture and housewares stores, where "old" is valued and you can find pieces of all shapes, sizes and styles to suit your tastes. In addition, interspersed throughout the narrow alleyways are hip shops selling trendy Israeli items; clothes, toys, ceramics, gifts and more.
A truly cultural experience
With multiple indoor restaurants, terrace eateries and street corner food vendors, you'll barely need to bat a weary eye before finding a an open seat in which to rest your shopped-out self and grab a refreshing bite to eat. And with cultural festivals benefiting local at-risk youth being run by a local nonprofit organization on market grounds, a simple trip to the Jaffa Flea Market is rapidly transformed into a truly cultural experience.
Whether you're looking for the perfect souvenir to bring your loved ones upon your return from a Birthright Israel trip, or just want to relax and immerse yourself in Israeli culture, the Jaffa Flea Market, operating six days a week for over a century, will easily charm and entertain you and will have you itching to return time and again, on every subsequent Israel tours.