Readers would agree when I say that there's something special about the feel of a novel and the smell of paper. Now that ebooks have taken over the world of words, people hesitate in spending their hard-earned cash on books and I don't blame them because boy, can paper be expensive! But what if I told you there was another way? There are so many second-hand bookshops where you can get beautiful copies of your favorite reads at dirt cheap prices; a perfect excuse to build yourself a brand new bookshelf! Here's a list of some of the best second-hand book markets in the world.
If you love buying paperbacks and hard covers and you reside in India, there is no dearth of second-hand book markets and shops around the country. You find everything from popular fiction, college textbooks, and children's classics to rare books, signed copies and first editions if you look hard enough! Here are some places you can head to if you got the need, the need to read:
College Street in Kolkata is a true haven for all bibliophiles. It even has its own nickname: Boi Para or Colony of Books; and it's considered to be the largest second-hand book market of India and the world! The sellers here have old and new books alike. Bargaining is your best friend because you have a chance of grabbing genuine antiquarian editions at incredibly low prices. If you're an avid reader, I think it's time you visit Kolkata if you haven't already!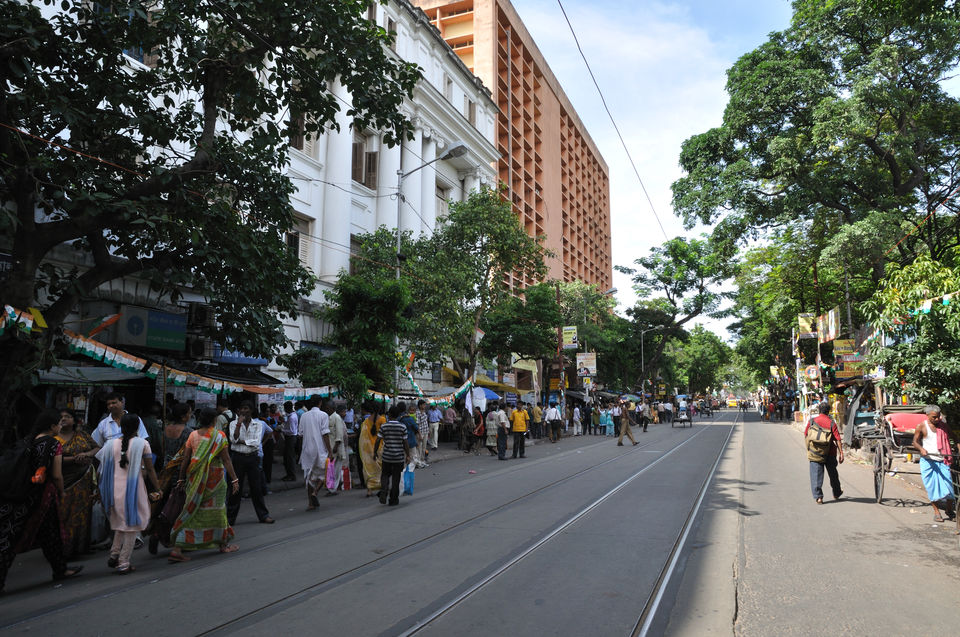 Every Sunday in the Daryaganj area of Delhi, you will see thousands of books lined up beautifully along the pavement. You can haggle your way into some pretty neat deals. It's not just popular works that are for sale. If you look closely, you'll find some true gems among them (think uncommon copies, classics and first editions in surprisingly good condition). You can even get some fabulous coffee table books at an affordable rate. Try going early in the morning because all the good books are gone by the afternoon. Although it's a weekly affair, each trip is truly worth it! Another place you can visit is Nai Sarak, a popular book market in the city. If you're looking for college textbooks, novels, or even stationary, Nai Sarak will not disappoint!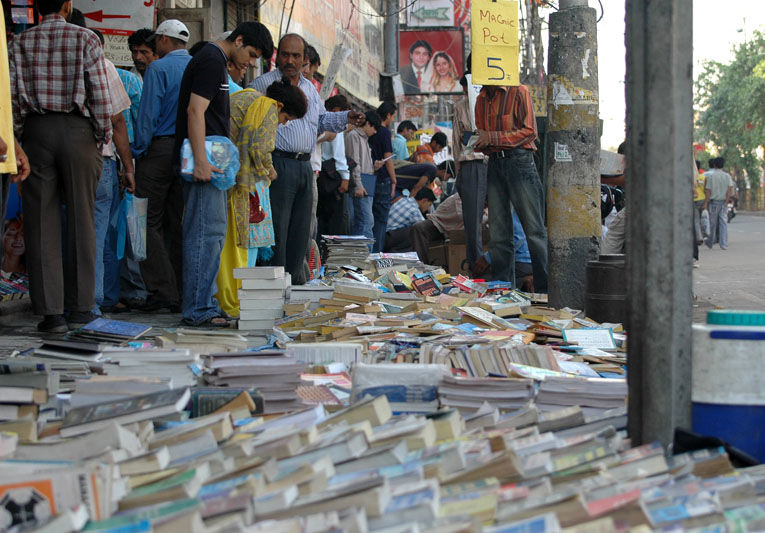 Sunday Book Market in Daryaganj
If you're not looking for latest editions of popular books, you might want to visit Fort, Mumbai. There are a few bookshops in the area where you'll find some old prints at throwaway prices. You'll even find a good selection of children's books, graphic novels and fashion magazines, if that's what you're looking for. If you ever find yourself in Mumbai, this is a great place to satiate your hunger for reading.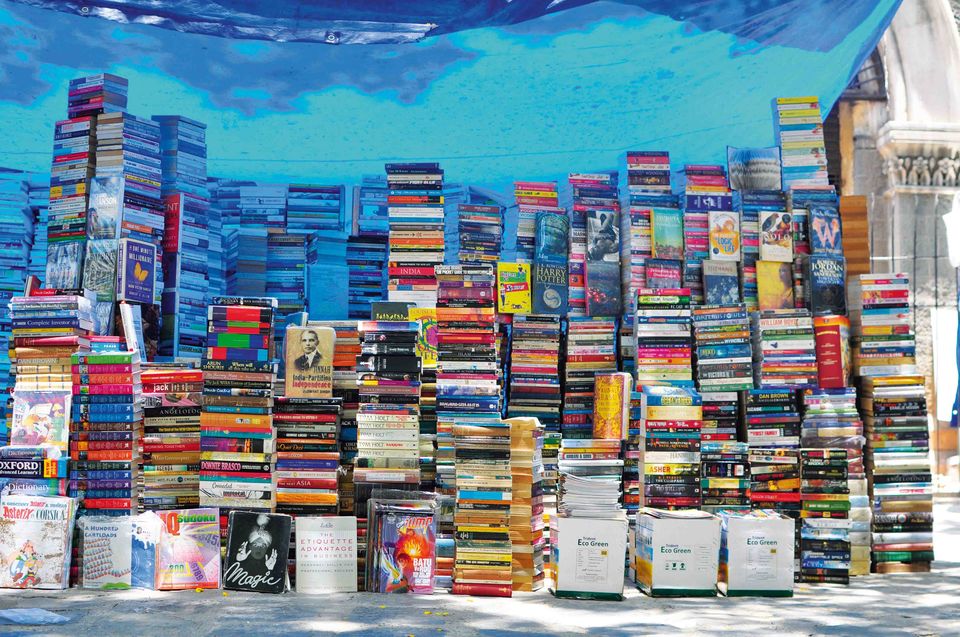 Bangalore isn't far behind. One of the favourite haunts of readers is a bookshop called Blossom Book House on Church Street. It has the acclaim of being the largest second-hand book store in India and it has a lovely collection of old and new books. Kannada works are also available here. Another place to head to is Avenue Road where you'll find a lot of college textbooks especially medical and engineering books along with other novels. So brace your wallet!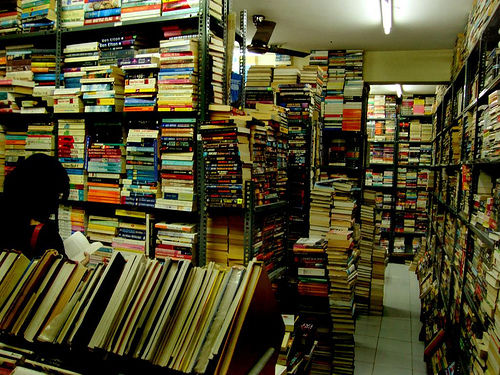 Blossom Book House
2. United Kingdom
The city boasts of some eclectic places to suit every book lover's tastes. One is the Southbank Centre Book Market that you'll find under the Waterloo Bridge. There are thousands of titles in many genres to browse through, along with maps, prints and historical memorabilia. No bibliophile's trip to London will be complete without a visit to this quaint book market!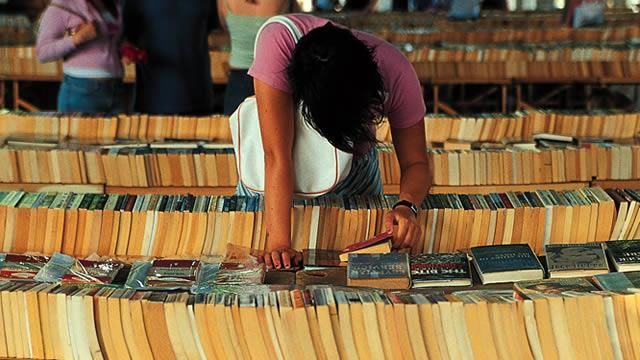 If you're planning a trip to Wales, don't leave the town of books out of your itinerary. It's called Hay-on-Wye or simply "Hay" and it's the National Book Town of Wales. It's got around two dozen bookshops selling second-hand and specialty books. It's also the venue for the Hay Festival of Literature & Arts that draws thousands of bookworms and art lovers from around the world!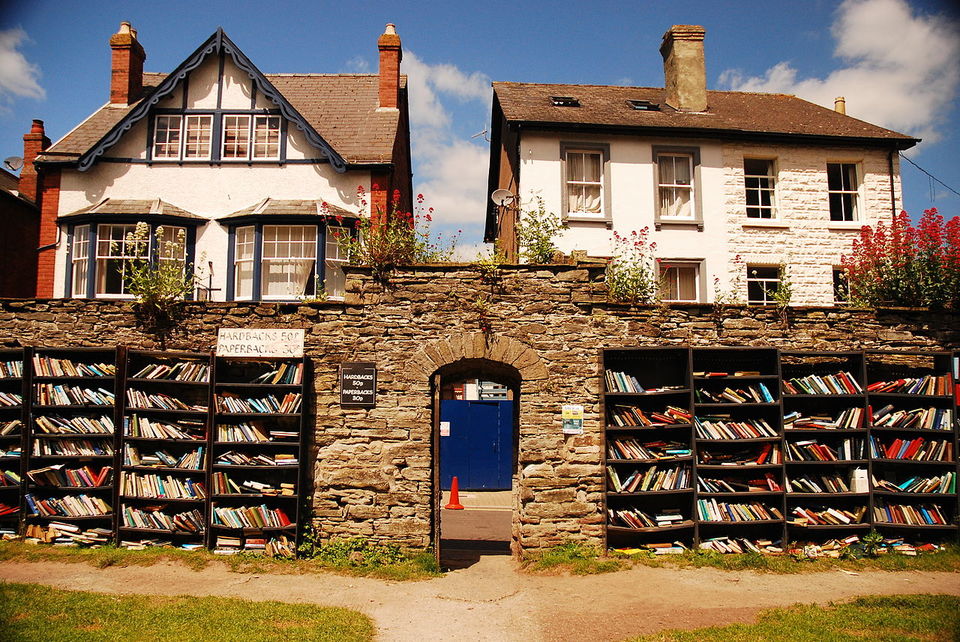 It'll be hard to find a Sunday flea market that's as popular as El Rastro in Madrid. Every Sunday in Madrid would be a shopaholic's dream with stalls at El Rastro selling everything from paintings, clothing to household goods and old flamenco records! But if you're looking for old and collectible editions of your favorite reads, all you have to do is inch your way down calle Carnero and calle Carlos Arniches, and you've hit the jackpot! Be careful though. El Rastro is teeming with pickpockets, so don't carry any valuables. Happy shopping!
During the week, the Sant Antoni Market at the Mercat de Sant Antoni witnesses the sale of everything from fruits, clothes to household goods. But on Sundays, you'll find sellers with collectible second-hand novels, coins, maps, stamps, comics, postcards and magazines. A market that is truly a reader's dream!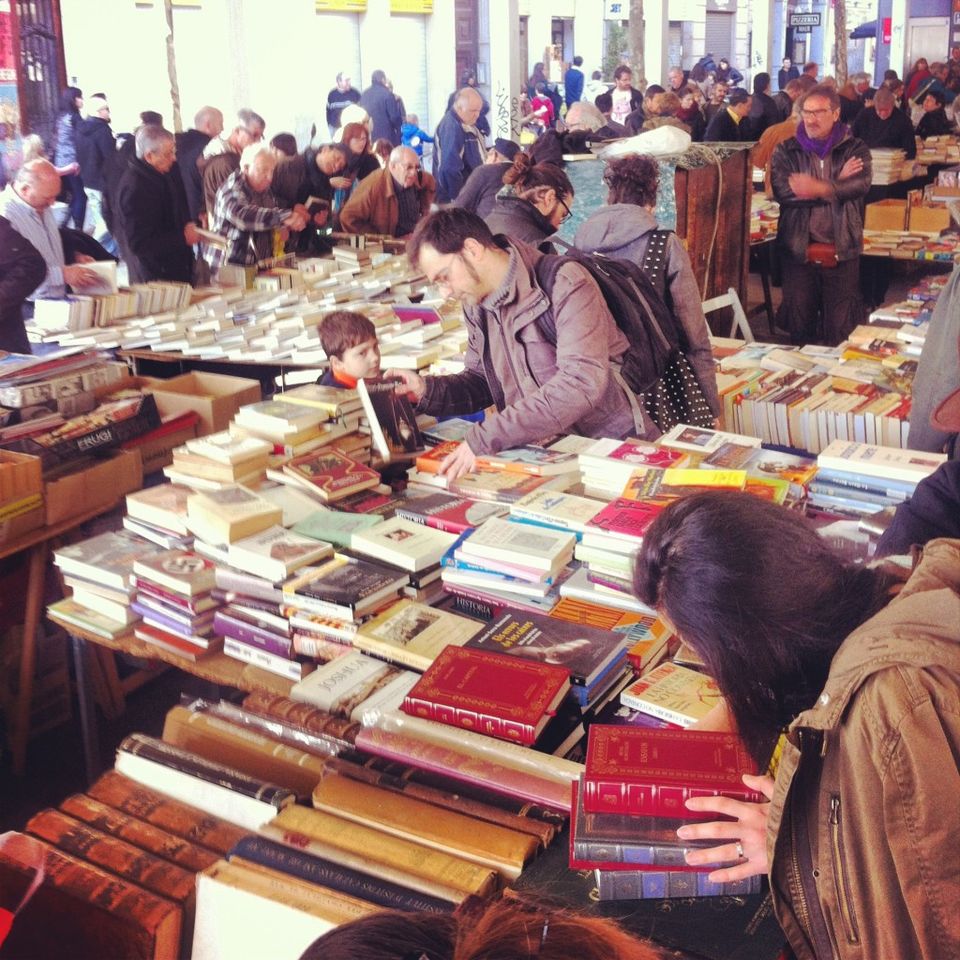 How can a country so famous for its magnificent art and cultural heritage not have something in store for readers? Rome boasts of some excellent flea markets, however, if all that you're looking for are antiquarian and second-hand copies, then you should head to the Mercato delle Stampe Flea Market in Largo della Fontanella di Borghese. You can also find prints, music scores and magazines along with illustrated editions. I promise you will not regret the visit!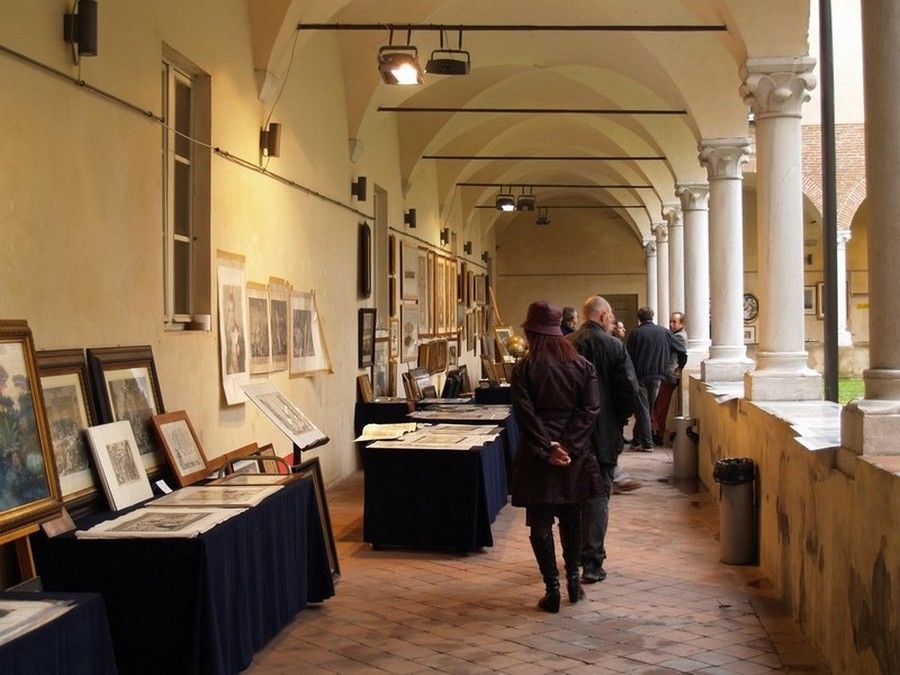 If you're ever visiting Tokyo, the Kanda Jimbocho district is where you'll find the largest concentration of bookstores you'll have ever seen! The Jimbocho Book Town has everything from the latest titles to old and rare editions. There are also several cafes where you can sit back, relax and read some of the treasures you've found in the market. A day surrounded by books of all kinds is a day well spent!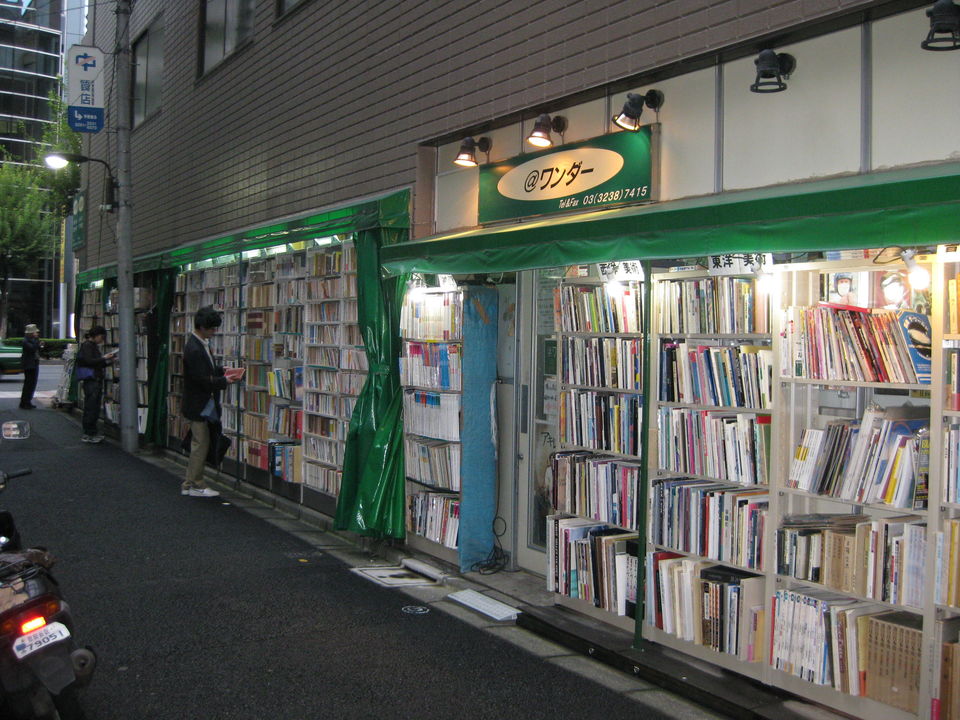 A favorite with tourists all around the world, this wonderful country offers an avenue to the literary tourist as well. Jakarta has several second-hand bookstores, but if you're looking to buy novels at insanely low prices, be sure to visit the shopping area alongside the Senen bus terminal. The basement of Blok M Square is where you'll find the cheapest books, some of them extremely atypical. You can even ask the book seller to find a book that you are looking for and he will source it for you.
You'll find a lot of people who would say that their favorite romance was with a book, so you'd expect the city of love to deliver. Paris boasts of one of the largest flea markets of the world and it's called the Saint-Ouen flea market located in the north of Paris. You'll find all sorts of eccentric antiques (think quills, funky artwork, knickknacks, records, vintage toys etc) here to please the hipster in you along with old books that will make your bookshelf really happy! Don't forget that as in most flea markets, keep a tight hold on your wallet. Another piece of advice: negotiate, because it pays to pay less!