Singapore is known for being a melting pot of cultures, for being a country that celebrates food, for being an island nation that has become the hotspot for trendy bars and swanky hotels. However, Singapore is also the Mecca for shopaholics. The city offers an array of options for the seasoned shopper, and a delectable range of choices even for offbeat shoppers! So here's a comprehensive list of what and where to shop while in Singapore.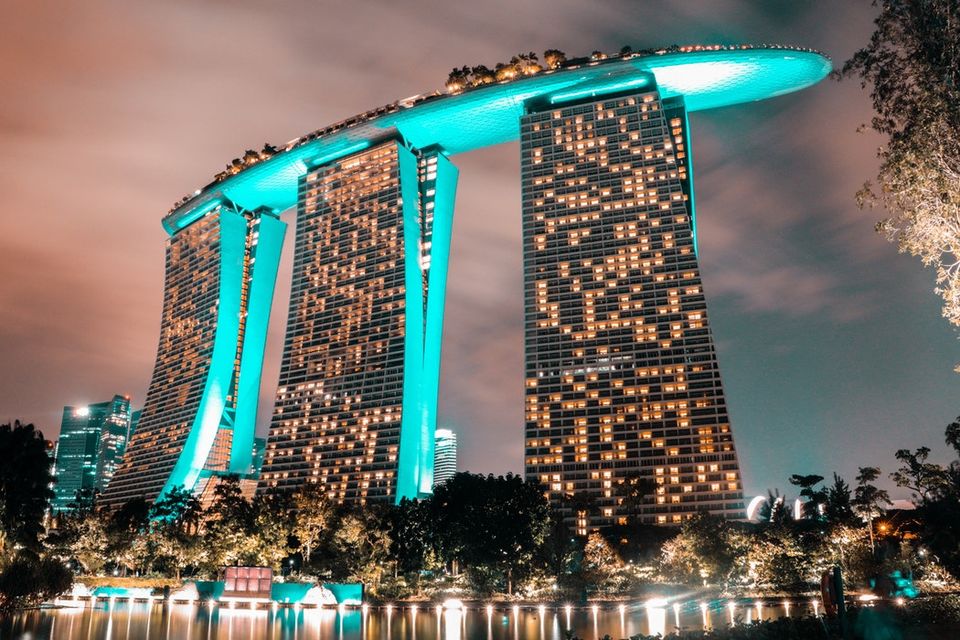 Upgrade Your Wardrobe: Best Of Fashion shopping in Singapore
Whether you crave high-end luxury brands or you wish to shop for street-wear, Singapore has it all. From high-rise malls of Orchard Road to alleys of Little India and Chinatown, every corner of the island nation has something to offer.
Luxury
Singapore has 103 malls and each caters to every type of shopper. ION Orchard is one mall that offers top luxury designer brands such as Cartier, Prada, Louis Vuitton and Georgio Armani amongst others. It houses over 300 luxury and high-street fashion brands, lifestyle and entertainment stores for you to browse through. The neighbourhood of Bugis has two massive malls that have international brands, like Marks & Spencer, GAP, Aldo and more. Raffles City is another gem in this country full of malls. It houses a wide selection of both regular stores and fancy brands and is connected to three other malls via air-conditioned, underground passages.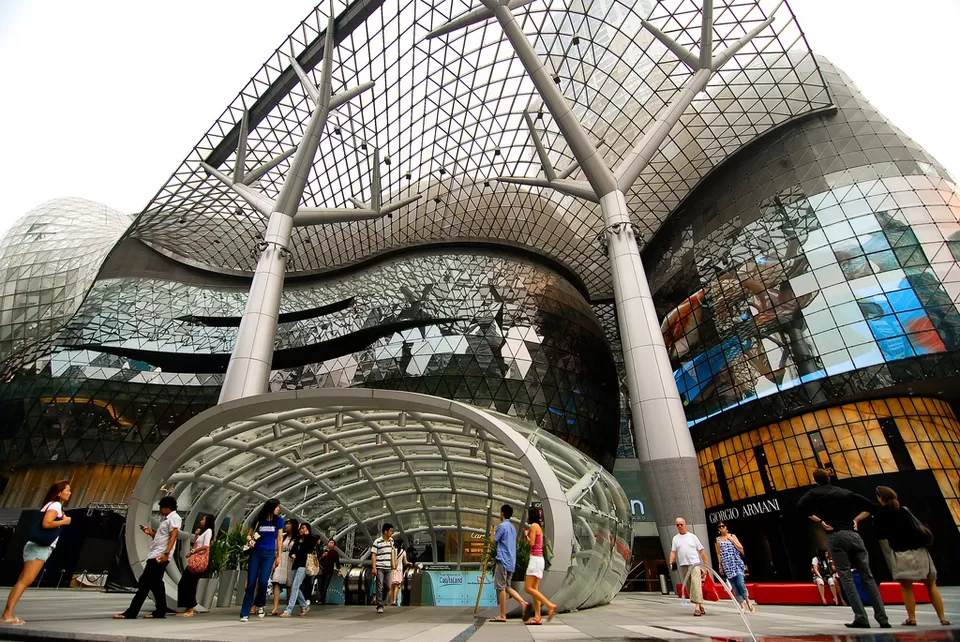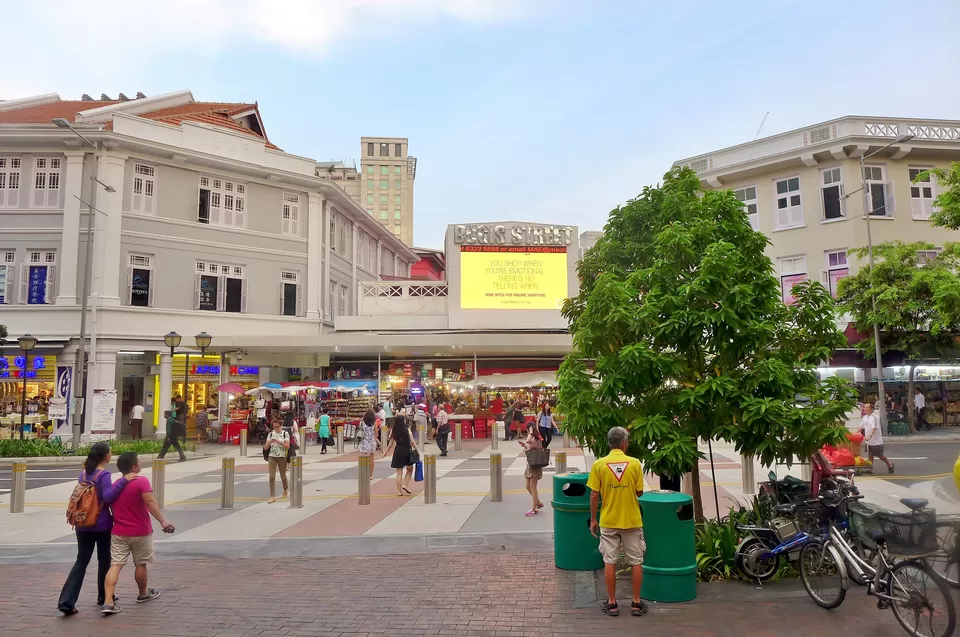 Budget
If you wish to take home a suitcase full of trendy clothes but don't want to splurge, worry not. There are many amazing options for budget shopping in Singapore. Head out to SCAPE Marketplace, one of the biggest flea markets in Singapore. Situated on Orchard Link, it is on every weekend (Friday - Sunday) and is a great place to score a myriad of fashion and beauty accessories. Another great place is Mustafa Centre in Little India. It houses everything from DVDs to clothes and is open 24 hours, 365 days a year. It is a great option for those who don't have much time in the country, but still want to shop. Check out Refash in City Plaza, a store known for stocking wallet-friendly secondhand items like dresses and shoes.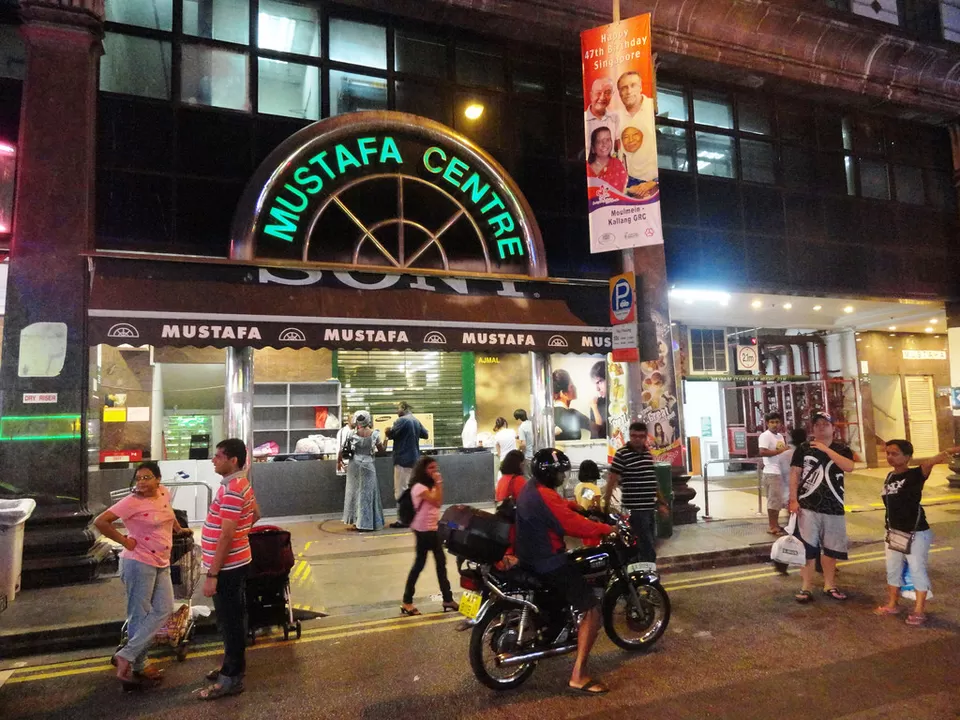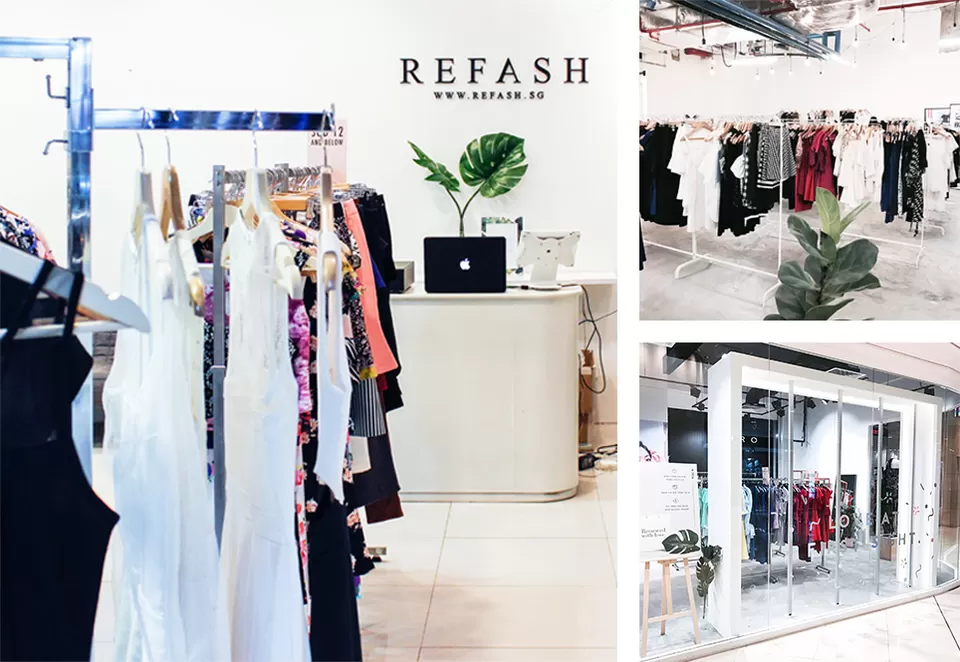 Offbeat
Singapore is known for catering to a fashionable, eco-conscious audience and the many boutiques around the country are a proof of that. From housing local designers to numerous vintage couture, Singapore's offbeat shopping neighbourhoods are a delight to explore. Do check out multi-brand store et-i-kit. It is a perfect example of how Singapore does local, internationally. It carries local designers as well as European, Australian and American labels. Then there's Simone Irani, specialising in chic resort-wear, from kaftans to bikinis and Apsara Oswal's quirky little store MYthology, which houses unique designs from Asian designers, like Saree Sense a label of limited-edition, digitally printed saris inspired by elements of local life.
Upgrade Your Home: Best of Home Furniture And Decor
Antique homeware, quirky furniture and even books on inspiring interior decor, Singapore's evolving art-scene has given birth to some of the most aspiring home decor stores and labels.
Classic
Think L-shaped sofas, plush chairs and wooden drawers, classic furniture is something that will be valuable addition to any home. Head over to Castlery for a heady mix of classic love seats and quirky geometrical stools. For those looking for solid wood pieces like a chest of drawers or a statement chair, Noden is the place to be. Their Scandinavian design pieces will guarantee that your home has that one-of-a-kind corner. And if you're looking for some affordable but traditional pieces to take back home as special souvenirs, look no further than HipVan. Their planters, wall-decals, lounge chairs and more are contemporary pieces that will look beautiful in any home!
Contemporary
Unique and beautiful statement pieces that reflect the evolving design aesthetics of the country are available throughout Singapore in quaint little stores and large showrooms. Head over to Supermama for asymmetrical bowls, dimpled cups and hand-painted plates. From cushion covers, to linen bed sheets and beautiful mirrors, Arete Culture has it all. The items here are sourced from around the world and no matter what your personal choice is, there are chances you'll find a piece to match here. From vintage rosewood, to mid-century's subtle hues, and even downright opulent tastes of the 70s and 80s, Hock Siong and Co has it all. Minimalist desk-lamps, ostentatious sofa sets and even knock-offs of famous Chinese figurines, this is one place where you can shop till you drop and still not get it all!
Offbeat
Think local artists creating quirky pieces, bespoke chairs with graffiti painted on them, collectibles from around the world and that is exactly what the offbeat venues across Singapore offer you. The GoDown Store, named after the warehouses of yesteryear is a perfect place for scoring one-of-a-kind vintage and modern pieces sourced by the founder's travels around the world. Or head over to For The Common Goods for environmentally sustainable pieces that will light up any home. Housing curated selection of furniture, lighting and home accessories from a host of international designers, Foundry is a great place to visit for those who wish to invest in something fundamentally different. And if you are looking for minimalist but statement homeware, then MondaysOff Studio is the ideal place for you. Housing Scandinavian and Japanese inspired products, it is one place where you can find Papperskärlek art prints, ceramic tiles and wooden salad spoons.
Upgrade Your Sparkle: The Best Of Jewellery
Bold and beautiful, delicate and intricate, chunky and colourful, think of a combination for the kind of jewellery you desire and you have it in Singapore. From internationally popular brands like Cartier, Tiffany and Co. and Bvlgari, to local brands like Carrie K. Jewellery and Sara Taseer, Singapore is the perfect place to shop for that diamond bracelet or an unorthodox engagement ring.
Premier stores
Whether it's shopping in Singapore for some classic diamond studs from Tiffany and Co. or getting that iconic jaguar shaped ring from Cartier, in Singapore you can have your fill of the most premier jewellery brands from across the world. Shop for Swarovski's contemporary watches, grab yourself a gorgeous gemstone piece from Bvlgari or just get yourself a signature rose gold Pandora metal ring.
Independent boutiques
Artisan-crafted jewellery, quirky and affordable pieces made out of polymer or products honouring mother nature, Singapore's independent jewellery brands are exclusive and extraordinary. Carrie K Jewellery is the place to be for whimsical pieces, with inspirations from Alice's Adventures in Wonderland to bespoke pieces for those special occasions. Or if you are someone who wishes to wear a bit of Mughal royalty, head over to Sara Taseer, known for her specialised diamond and stone jewellery, that draws inspiration from Mughal architecture. And if you are looking for some unpolished chic, [in]trigue's handmade pieces are truly special as they are made using only untreated gemstones. And if you are looking for something out of the box, Average Jo is a perfect, not-so-average place to be. They make quirky, colourful and chunky jewellery pieces that will liven up even the most basic outfit!
Be A Collector: The Best Souvenirs
Souvenirs are the perfect memorabilia to bring back from your travels. However, if you wish to buy something other than your usual fridge magnets, shot glasses or key chains, Singapore offers a host of things to choose from. From pretty little trinkets to customised stationery, while in Singapore, strive for collecting something beyond the norm.
Pandan Cake
Humble, delicious Pandan cake is the perfect example of the delectable, edible souvenirs of Singapore. Head to Tiong Bahru Galicier Pastry—a bakery that's been around since the 70s for a classic version of the cake or take home an aromatic gift from Bengawan Solo, an established local bakery chain. And if you are in the city for just a while, you can still buy one from Singapore Changi Airport!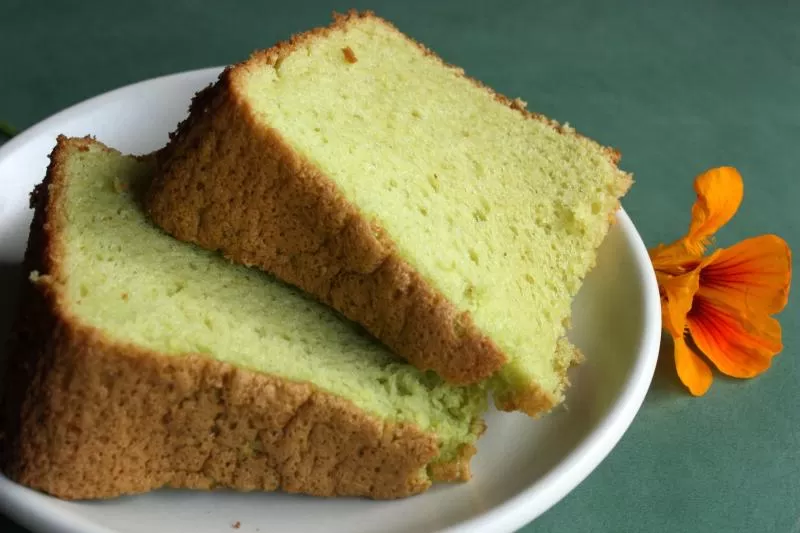 Vinyl Records
A rare first press of Nirvana's In Utero, an Aussie first press of Pink Floyd's Wish You Were Here and more such gems is what you can expect to find at some of the most hip record stores in Singapore. You may not own a player, but imagine how cool it would look to actually have a vinyl record in your home! And it will be a perfect conversation starter. So head over to Roxy Disc House, Vinylicious or Red Point Record Warehouse and go crazy looking for the record of your favourite album from the decades gone by.
Tintin Collectibles
Did you know that Singapore is one of the only five countries with an official Tintin shop? Yes, it's here where you can buy figurines, mugs, t-shirts and even some vintage Tintin classic comics.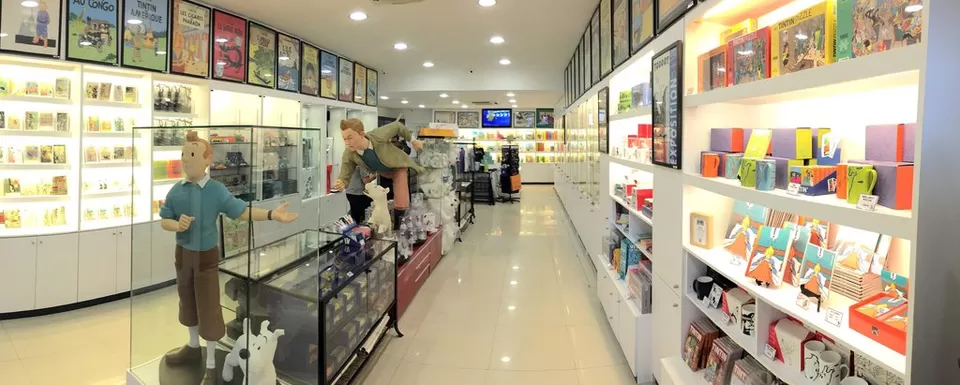 Quirky Collectibles
The Little Dröm Store is the place to be if you want to pick some absolutely unique souvenirs. this eclectic shop is brimming with all things whimsical and is a dream store for those creative, eccentric collectors. Fun postcards, vintage Polaroid cameras, retro notebooks sporting some intricate designs and limited edition photo books, here you will find everything that you need to satisfy that urge of taking home something that will forever be unique and never be run-of-the-mill.
Customised Souvenirs
Made to order and made for you, these are customised souvenirs that are as unique as you. From tailored suits to jewellers who can design and create a piece just for you, customised is the way to go if you wish to bring home a memorabilia and not just another random gift. Bynd Artisan is an excellent choice for some custom-made leather goods and stationery. From leather books, jackets to cardholders, they have it all! AmeVi Designs is another great option if you are looking for some bags, pouches and accessories. Pick a fabric, choose your product and place your order! Head over to Dylan & Son for dapper bespoke suits and Love Potion for evening gowns and casual dresses, tailored perfectly to your size.
So, now when you travel to Singapore, you know where to shop and what to shop for and what to bring home!
If you have any suggestions about how to go shopping in Singapore, write about it on Tripoto!
In association with the Singapore Tourism Board.
Frequent searches leading to this page:-
cheap shopping in singapore, best shopping mall in singapore, best online shopping sites singapore