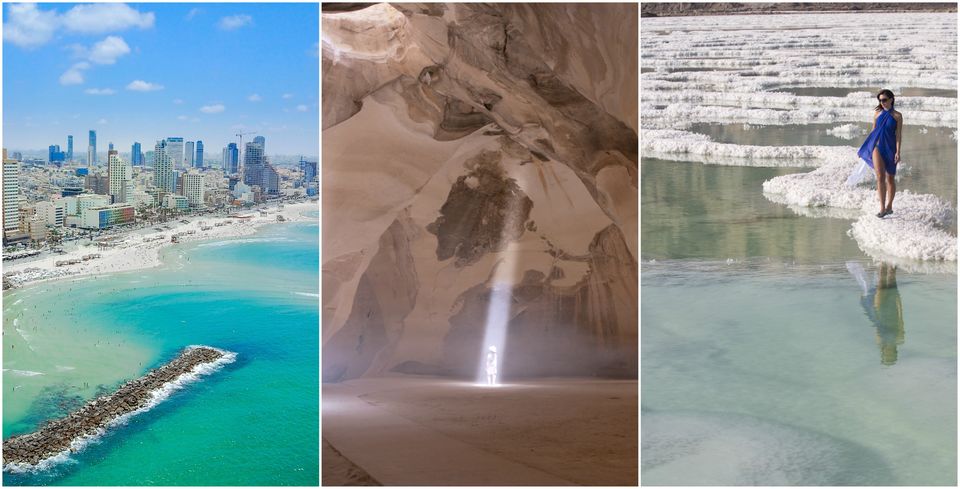 There are very few places in this world that invoke a feeling of passion like Israel does, thanks to its massive geographical, political and religious importance in the world. The endless valleys, tall hills, unique strangeness of the Dead Sea, ancient alleys of Nazareth and complex political backdrop, make Israel one of a kind in every sense of the term. There's something for everyone here, and hence it comes as no surprise that places to visit in Israel have been mesmerising travellers for ages.
If you're convinced already, you can book an immersive package by ezeego1 to this beautiful place right away. But if you're still looking for concrete reasons, find 10 of them below that are bound to convince you to go.

1. Experience the raw intensity of Jerusalem's Old City
The Old City is located within the modern Jerusalem city, and one of the best places to visit in Israel. The fact that this one square kilometre area resides in the heart of three fantastic civilisations – Jewish, Islamic and Christian – makes the experience unique. This is also the site of the iconic Wailing Wall, making the Old City the holiest site in the world for Jews.
Not to miss nearby: A walk down the Western Walled Tunnels, which will familiarise you with the origin of the city and its progeny.
2. Visit the iconic room of the Last Supper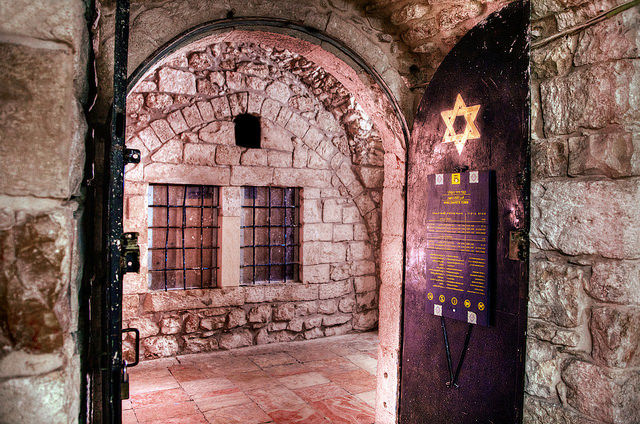 Well, if you do need an introduction to this, historically Jesus is believed to have shared his life's last supper here with his disciples. Also known as the Cenacle or "the upper room", it is located above the Tomb of David (another historically important site) and is also referred to as "the first Christian Church" by the Catholic Encyclopedia.
Not to miss nearby: King David's Tomb is inside a synagogue and is a major stop for followers of Christianity.
3. Be awed by the architectural brilliance of the country across places to visit in Israel
Several cultures have dominated Israel intermittently in its past and hence the architecture is eclectically brilliant all around. There are castles, churches, Arabian arches and Islamic madrassas (schools), et all co-existing with tall skyscrapers and avant-garde structures symbiotically. The Church of the Holy Sepulchre is a fantastic example of the richness of the country's ancient architectural prowess. It is also believed to be the site where Jesus was buried and resurrected.
Not to miss nearby: Take the Old City Train if you are with kids or just too tired to walk around anymore.
4. Walk around to savour the local food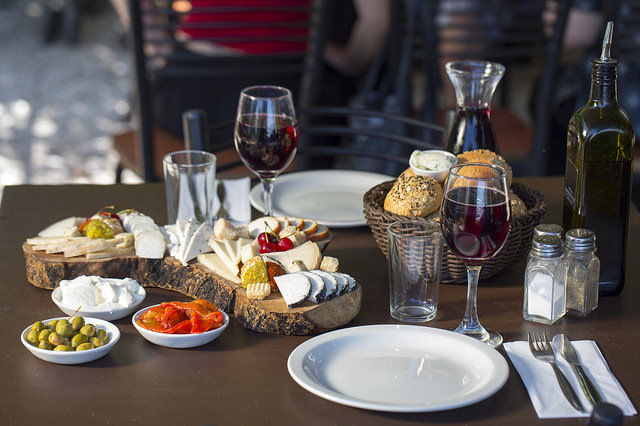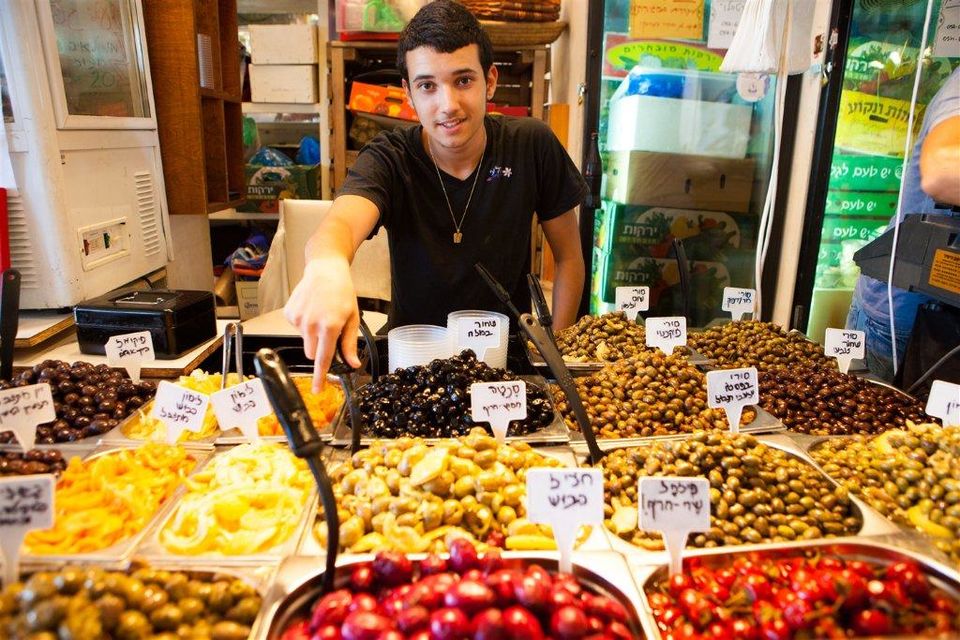 If you're looking for street food, the unanimous consensus points towards Jerusalem being the leader. If you're the kind who craves lip-smacking authentic dishes off roadside stalls, you need not look any further than this historical city. For falafels, try out Shlomo Falafel in the Bukharim quarter. It has enjoyed its own cult following for the last half decade or so. And if you have a sweet tooth, Ja'afar Sweets is your one-stop shop. You need to ask around for it in the Islamic market of Old City, but once you're here the must-try is the popular kanafeh, which is a noodle-pastry filled with sweetened cheese. Heavenly.
Tel Aviv is heaven for luxury diners. The city has plenty of Middle Eastern restaurants serving delectable fare at reasonable prices, and the presentation is top notch. Three must-visit restaurants are Dalida (ideal for romantic couples), La Shuk (for Middle Eastern kebabs), and Onza (for the best shawarma in the world).
5. Immerse yourself in the eeriness of the Dead Sea
Unequivocally the most popular tourist attraction in Israel, the Dead Sea is one-of-a-kind on this earth. With an enormous density of 1.24kg/litre, swimming in this hypersaline lake is akin to floating. You can take a public bus from Tel Aviv to go to the Dead Sea. It'll take you two and a half hours and $4 (or ₹260) to get there.
Not to miss nearby: The plateau on top of the Masada National Park can be scaled through a cable car, and it provides spectacular views of the ruins and the Dead Sea.
6. Explore the ancient Israeli kingdom of Masada
A UNESCO World Heritage Site, Masada is ancient fortress in Israel built on top of a rock plateau. Herod the Great was responsible for building palaces here and fortifying them between 37 and 31 BC. The remains of it today make for a stunning place to visit as they overlook the Dead Sea on the east, offering incredible views as far as the eye can see.
Not to miss nearby: Caesarea Maritima is a national park with ancient Roman ruins, an amphitheater and even shops to buy souvenirs. It is just a 50-minute drive away from Tel Aviv.
7. Stay at a Kibbutz Guest House in Galilee
A "kibbutz" literally means a gathering in Hebrew. They are voluntary societies, in which people live according to specific principles. Having begun as agricultural settlements, kibbutz communities have now supplanted to more utopian philosophies – a combination of socialism and Zionism. They are unique to Israel and hence are an unprecedented insight into the indigenous culture. Living here would be a once-in-a-lifetime experience.
Not to miss nearby: Mount Meron has religious importance with Jews, but this nature reserve also acts as a haven for trekkers.
8. Sample the finest wines of the world
Israel has more than 300 state-of-the-art wineries, of which the majority are boutique ones and have won awards internationally. One of them is the Golan Winery in the town of Golan. Here you can take a break from doing touristy things and witness the making of good wine apart from obviously tasting it. It could possibly prove to be your best experience in Israel.
Not to miss nearby: Golan Heights to see the former Syrian bunkers, Kuneitra and the new Israeli town of Katzrin.
9. Shop for antiques, exquisite rugs and rare spices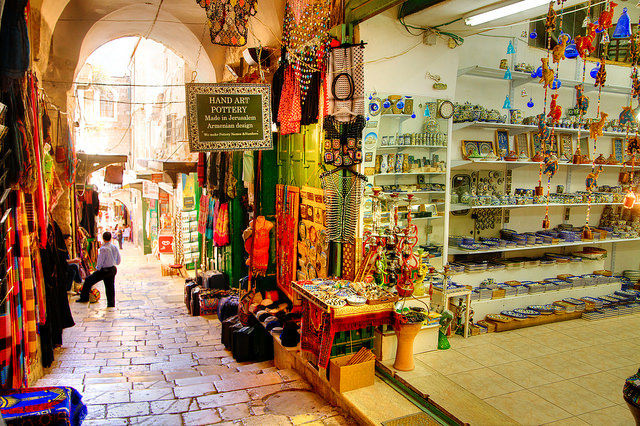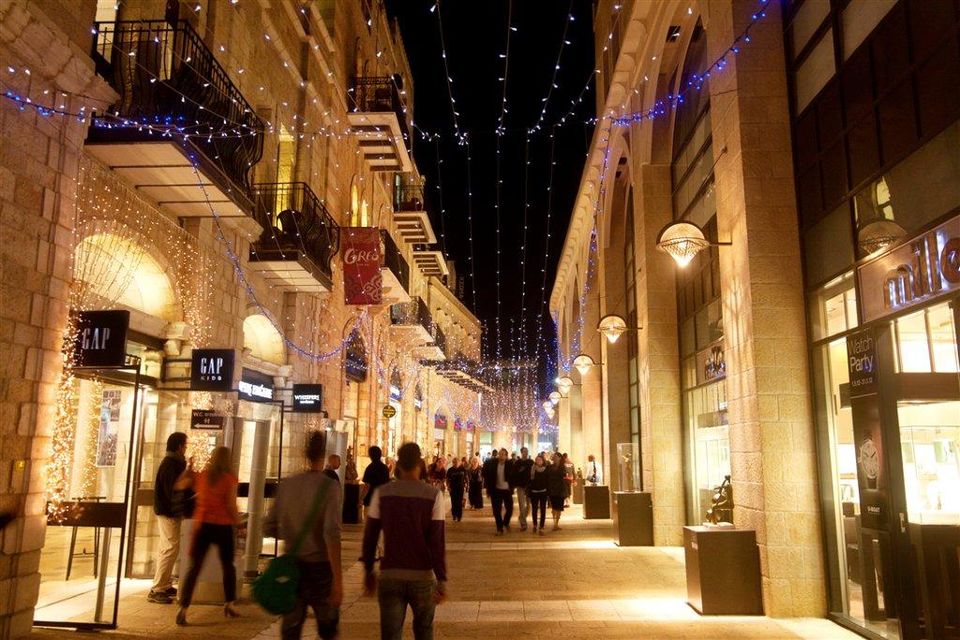 Stepping into an Israeli market can be a flabbergasting experience for a Westerner. It involves being bombarded with ultra-strange products sold amidst a cacophony of customers bargaining with vendors. For us, however, it can somewhat feel like back home, except for, of course, the several "strange" products on sale. The markets are colourful and perfect to unearth the true Israeli culture and lifestyle. You can shop souvenirs, antiques, fresh fruits, artefacts, and what not here. Some of the unmissable Israeli markets are the Tel Aviv Carmel Market, Nahalat Binyamin Arts and Crafts Market, and Antique Market at Dizengoff Square. All three are situated in Tel Aviv.
10. Experience the pulsating nightlife of Tel Aviv
The basic etiquette of Israeli nightlife is to start late... very late. Locals do not leave their homes before 10pm, and some clubs don't start filling up until as late as 2am in the night! The vibe is young and the ambience sultry, the demographic is mostly international and the beer is always cold. Tel Aviv is world-renowned for its pulsating nightlife, and once you step into any decent nightclub, you'll immediately know why. Some of the best nightclubs in Tel Aviv are Kuli Alma, The Block, Clara Club, and Jaffa 9. Visit any of these to groove to outstanding music played by the best DJs of the world. And don't leave till you have to!
If you're already thinking of packing your bags to go to Israel, fret not for we have curated a wonderful package that covers all of the above-listed reasons. You can book the Classic Israel Tour right away for just ₹1,00,861 per person. The duration of the tour is nine days and eight nights.
In association with ezeego1.
Frequent Searches Leading To This Page:-
top places to visit in israel, top places to visit in israel with prices, best places to visit in israel in april, good places to visit in israel