It's very easy to fall in love with Tel Aviv. Built along a 14 km-long coastline of gorgeous sandy beaches, this Israeli city draws in a cosmopolitan crowd with its hipster neighbourhoods, trendy boutiques and bustling cafes. With loads to explore, a traveller can spend several days here uncovering the food scene, browsing through galleries or partying it up. But be warned; once you get in, it'll be difficult to get out. Tel Aviv will cast a spell on you and you won't want to go back home.
Here are some things that you should definitely do while in the modern city of Tel Aviv –
Take a free walking tour through the historic locale of Jaffa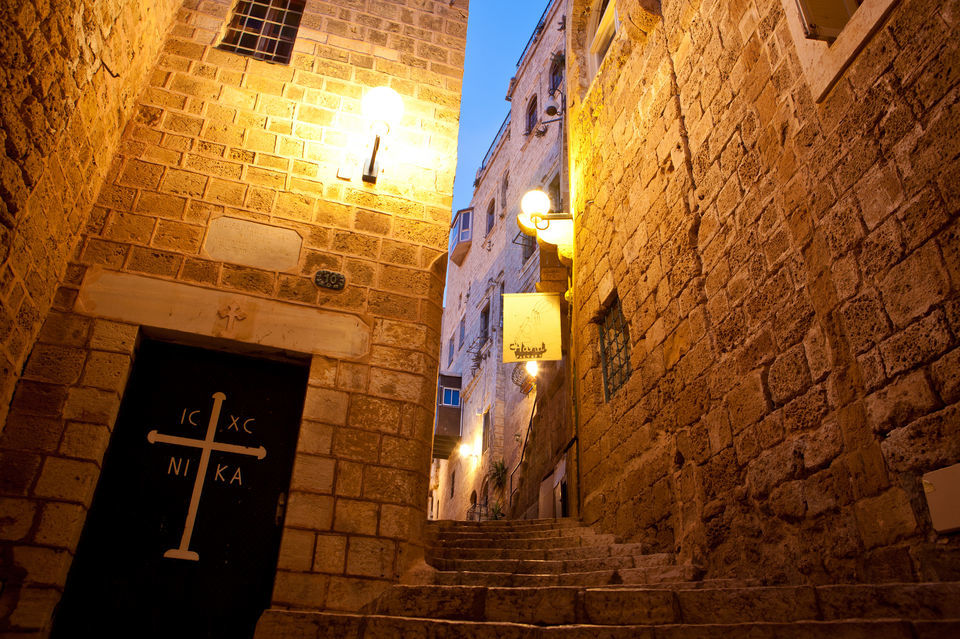 There is no better way of getting to know a new city than walking through its streets and absorbing what you see around. A guided tour works even better to point you to the unmissable attractions and acquaint you with the way a place functions. One place that you should definitely walk through with a guide is Jaffa, a 4,000-year old town that is full of narrow alleys, horse-drawn carriages, gorgeous restored buildings and art galleries. There are several free walking tours that will guide you through this historic town and take you back in time.
Catch a mesmerising sunset at the stunning Gordon Beach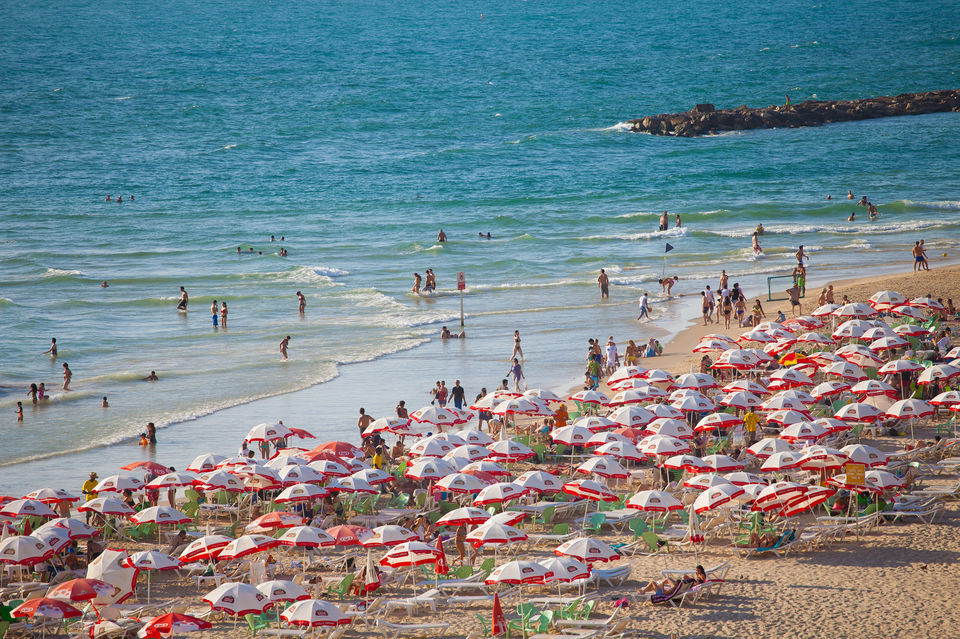 There is something about the sunsets as seen from the beaches of Israel. The sun dancing in the sky makes for an Instagram-worthy sight, painting the sky in hues of red and orange. A good place to capture the sunset on film is Gordon Beach – a widely popular place with sun loungers, volleyball courts, restaurants and even an outdoor gym. The azure-coloured water is clean and the vibe is lively. If you are here on a Saturday, don't forget to check out the lively groups dancing on the boardwalk.
Sip coffee and people-watch at the hipster neighbourhood of Florentin
Fashionable, edgy and oh-so-hipster, Florentin is Tel Aviv's super cool neighbourhood. Walk around to soak in its vibe or sit at one of the many cafes for some coffee and people watching. There is graffiti on the walls and many cute stores selling Greek, Romanian and Turkish products, to admire. Head to Vidal Street for some of the best Mexican food you'll ever sample, and later in the night, get a drink at a grungy bar. The bartenders in this part of town are very good looking, so keep your eyes peeled.
Tour the White City and admire its UNESCO-listed Bauhaus buildings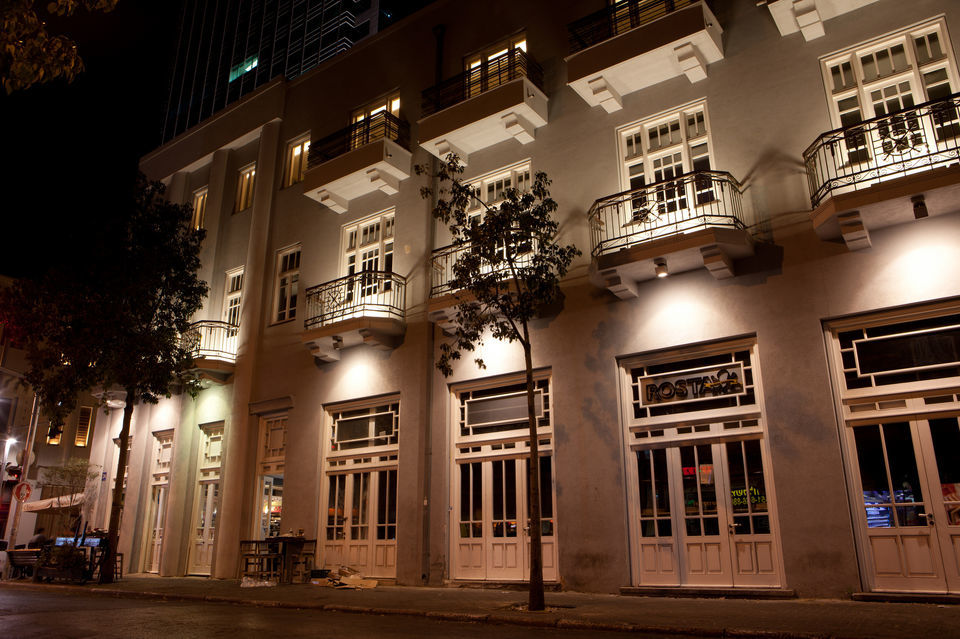 The White City in Tel Aviv refers to the 4,000 Bauhaus or international-style buildings that UNESCO declared a World Cultural Heritage site in 2003. Tel Aviv has the largest number of buildings in this style in the world and they are worth checking out and photographing. UNESCO called them "an outstanding example of new town planning and architecture in the early 20th century".
Browse through the collection at the Tel Aviv Museum of Art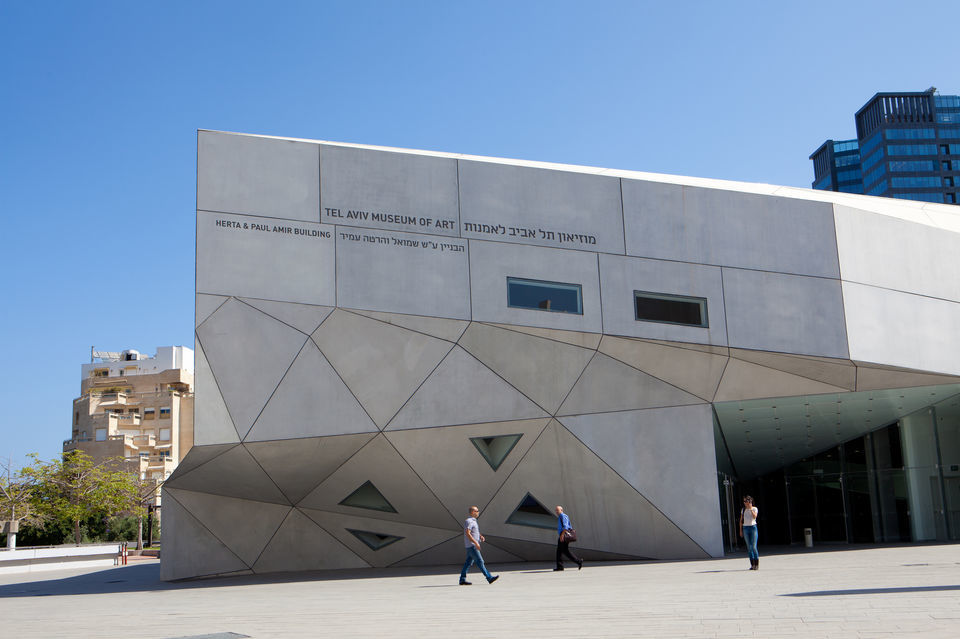 A building housing art should be impressive in itself and the Tel Aviv Museum of Art is very much so, with the twisting geometric surfaces coming together in a way that reflects natural light into the deepest corners of the building. But the structure is only part of the reason you should visit this museum. The collection inside is thoroughly enjoyable and spectacular, with impressionist and post-impressionist art by Monet, Picasso, Renoir, Pissarro, Degas and others.
Where: 27 Shaul Hamelech Blvd, Tel Aviv-Yafo
Timings: Monday 10am–6pm, Tuesday 10am–9pm, Wednesday 10am–6pm, Thursday 10am–9pm, Friday 10am–2pm, Saturday 10am–6pm. Closed on Sundays.
Pack a picnic and head to HaYarkon Park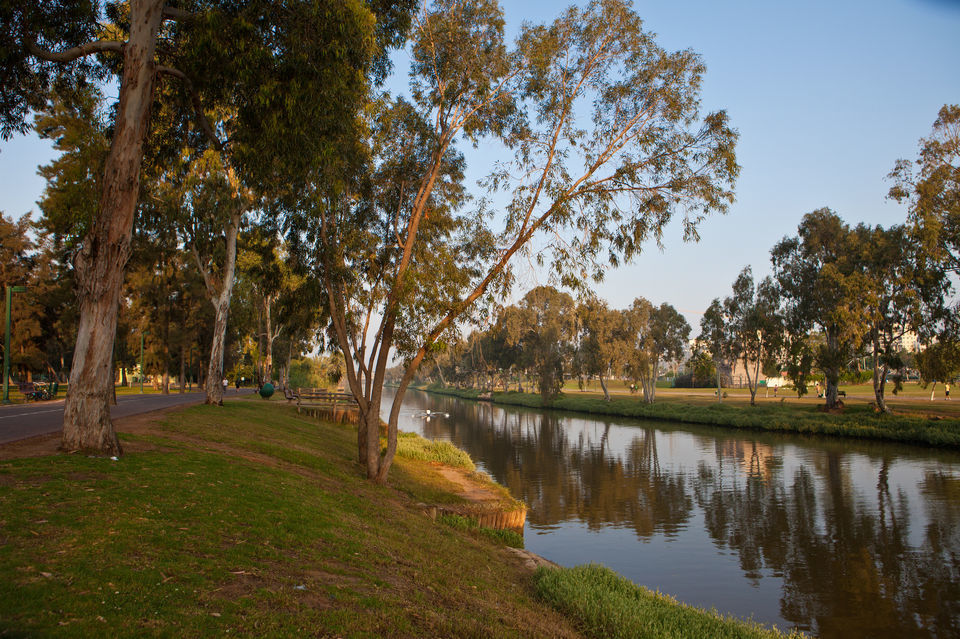 Take a break from all the sightseeing and head to HaYarkon Park, a beautiful green oasis in the north side of Tel Aviv, with the Yarkon River running right through it. Pick a spot on the grass, open your bag of snacks and spend the day basking in the sun. If you are up for some more activity, there's a beautiful Rock Garden in the eastern side of the park where you can see over 3,500 species of plants and all kinds of orchids and palm trees.
Where: Tel Aviv-Yafo
Timings: Open 24 hours, from Monday to Sunday
Stroll through the quaint, narrow streets of Neve Tzedek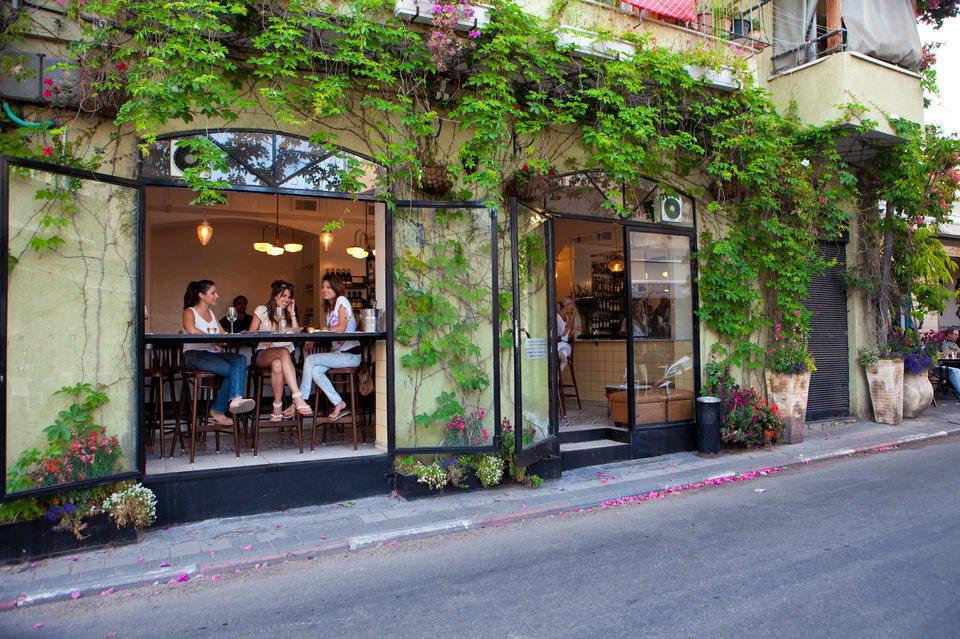 Neve Tzedek is Tel Aviv's oldest and most picturesque neighbourhood. It is home to some extraordinary architecture, which incorporates elements of Bauhaus and the art nouveau, all renovated and resorted to its former glory. Walk around on the cobbled streets inside and take a few pictures of the historic buildings with their colourful windows decorated with bright flowers and knick-knacks. The place almost has a village like feel inside the bustling city and its chic cafes and art galleries function as quiet spaces to steal some moments of peace.
Enjoy a modern dance show at the Suzanne Dellal Center
You'll have to shell out some big bucks to watch a performance at the Suzanne Dellal Center, but it is well worth it. The centre is a gem in the city and is housed in a beautiful square littered with orange trees connected with water channels. There is also a series of tiles that display the history and imminent people of the neighbourhood. Head inside for some magical performances in ballet and theatre and come out feeling all the more cultured.
Where: Yehieli Street 5, Tel Aviv-Yafo
Pub hop through the city to experience its vibrant nightlife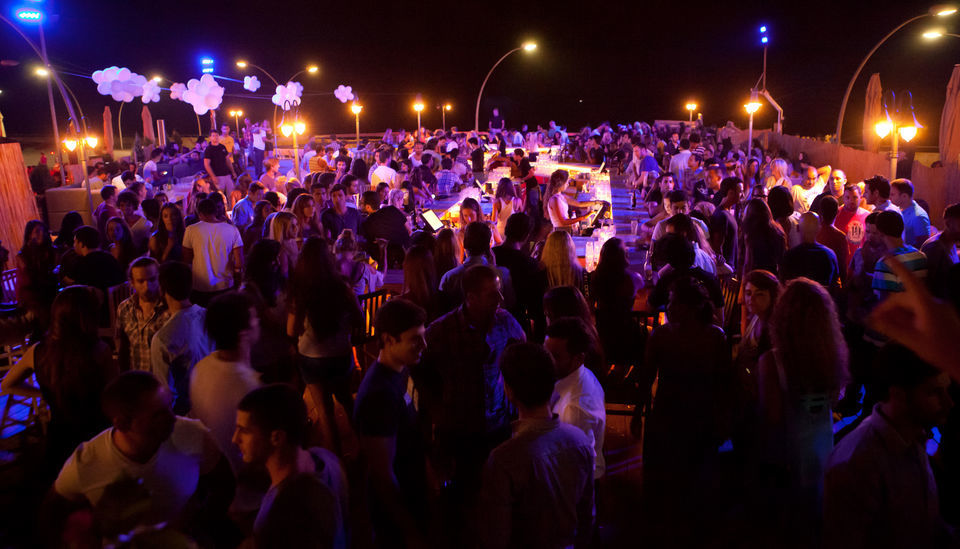 It won't be an exaggeration to say that Tel Aviv today, has one of the hippest and most exciting nightlife scenes in the world. There are expensive bars with world-renowned DJs, underground bars, beach bars, gallery bars and all kinds of other bars. But the party starts very late in Tel Aviv; locals don't usually leave their house before 10pm and several bars fill up only by 2am. Then it's loud music and unabashed dancing till the wee hours of the morning. Once a bar becomes overcrowded, however, you are free to spill out onto the pavement outside, where you can drink and mingle with the locals under the open sky.
Unmissable bars: BuXa, 223, Shpagat, Kuli Alma, Spicehaus
Shop for genuine antiques and vintage clothing at Jaffa's flea market
Jaffa's popular flea market, or Shuk HaPishpishim, is a cultural extravaganza that helps you really get to know the heart of the city. The sights, sounds and frenzy of this colourful market make for an attractive day-time expedition. Spread across criss-crossing streets south of the clock tower, this flea market has everything from junk and daily need items to Persian tiles, jewellery and vintage clothes. Browse through street stalls and boutiques at the market, and when you see something you like, bargain as hard as you can. Later, drag your day's loot and make your way to a pop-up bar or cafe inside the market to recover.
Where: Olei Zion St, Tel Aviv
Timings: 10am to 6pm, from Sunday to Thursday, and 10am to 2pm on Friday
Did I miss an essential experience in Tel Aviv? Tell me in the comments section below.
All images belong to the Israel Ministry of Tourism.
Want to visit the this Mediterranean Manhattan without any hassles? Click here
In association with ezeego1.com.
Frequent Searches Leading To This Page:-
things to do in tel aviv at night, things to do in tel aviv on saturday, things to do in tel aviv in april