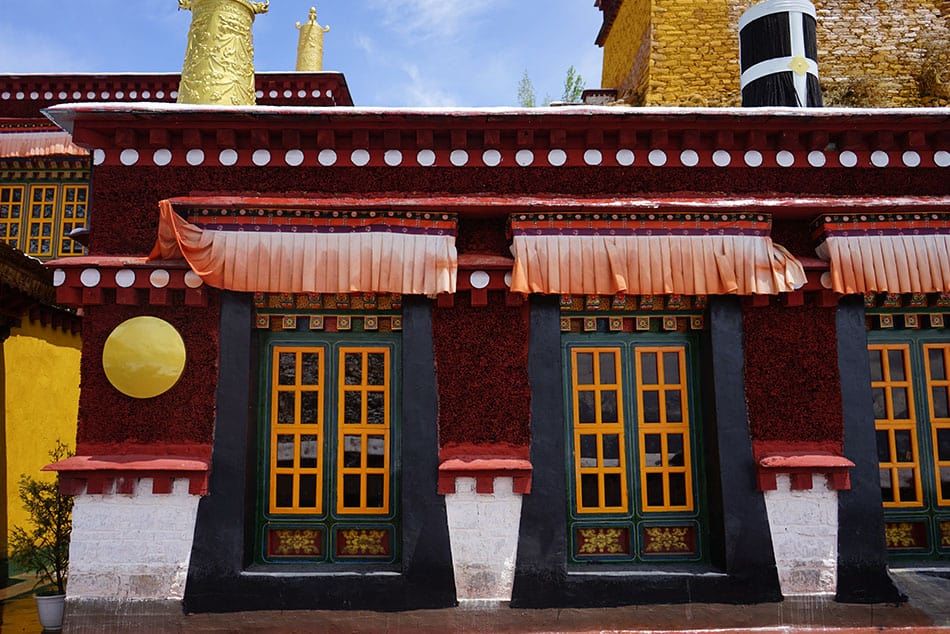 Your vacation is, of course, the best time to travel to Tibet. It is best to travel to Tibet sooner than later If you have to visit Tibet on your to-do list. Yet if you have the flexibility to choose the best time to visit Tibet. The following information in this post will help you make a better decision.
Your Choice of the best time to travel to Tibet can affect by the following questions.
Where would you like to visit
The place of your visit to Tibet can significantly influence when the best time to travel to Tibet is. Tibet is a very vase area, and each region has a slight difference in its weather.
For example, if you are visiting to see Mount Everest from the Tibet side of the Himalayas. It is best to avoid rainy seasons.
Tibet has two rainy seasons. We have a short raining season ( snowing) in early spring, and the primary rainy season start in July and would end in the second half of September.
The main reasons for avoiding the rainy season are that all the mountains would be most likely to get covered in cloud.
Suppose if you are visiting mount Kailash. May and September is a good time to visit after the rainy season. It will be warmer during those two window months, and there will be no snow or rain.
It is not ideal for hiking around the Holy Mount Kailash while it is raining or snowy. Soaking in the rain and low oxygen of high elevation of Tibet is not suitable for your body.
Suppose you are visiting Lhasa and Central Tibet. Visiting any time and season would be an issue.
Types of activities you are interested in
If you plan to trek and camping experiences in Tibet, It is recommended to visit during the dry season. The time for trekking tours is from April to July and from September to October.
Suppose if you are looking for a spiritual journey and wanding to have Tibet experience. It is recommended to visit when there are less tourist and more local pilgrimages.
For spiritual and Cultural trips in Tibet is best to see during the non-holiday period and in the winter. There will be plenty of Tibetan pilgrims visiting central Tibet during the winter months.
Weather condition
For visiting Tibet, you will have to consider two essential aspects of weather; Temperatures and rainfall.
In the lower area in valleys, springs and falls are not very cold. Summer months are warm, Yet it would be chilly in the night and shades. Yet, at higher mountains, it might feel like winter in the summer days.
Winter is not that cold in Lhasa as compared to Beijing and New York. It will be cold in mount Everest areas, besides its coldness it is possible to visit the Everest basecamp. It is impossible to visit the Mount Kailash area.
Hence the best time to visit Tibet is on summer months.
Visiting during the Festival Time
Tibetan Festivals are one of the major highlights of cultural experiences in Tibet. Buddhism plays a major role in all the festival in Tibet. It is common to see pilgrims gathering around the holy sites like Jokhang temple in Lhasa to Mount Kailash in western Tibet.
You can see different types of Tibetan costumes and jewellery of Tibetan people. There is some festival where you will be required to walk a long distance for many hours like the Yogurt Festival in Lhasa.
If you don't like the idea of the walk for such a long hour, we can make alternative arrangements as per.
Conclusion of the best time to travel to Tibet
As mentioned earlier, the best time to travel to Tibet depends on your personal preferences and likeness. You will have fantastic experiences in Tibet when every you decide to visit Tibet.
The most important thing is to choose the right local travel agency in Tibet. We have been arranging tours in Tibet for over 23 years in all seasons. All our visitors enjoy their vocation in any season.
I hope this post brings you all the required information about the best time to travel to Tibet. If you have any questions on the best time to travel to Tibet, you can write to me at woaber@nomadictibet.com.
You can also contact me for free travel consultation for Tibet and Tibet tour planning.