On the drive into the national park I past rivers and waterfalls unlike anything I had ever seen before. It was as if I my boyfriend and I were driving through a desktop screen saver, I was in complete Awe.
I captured the very first waterfall I had ever seen, and all on the drive there. All of the pictures you see here are 100% non edited, and captured on a DSLR, this was seriously the story book we found ourselves in.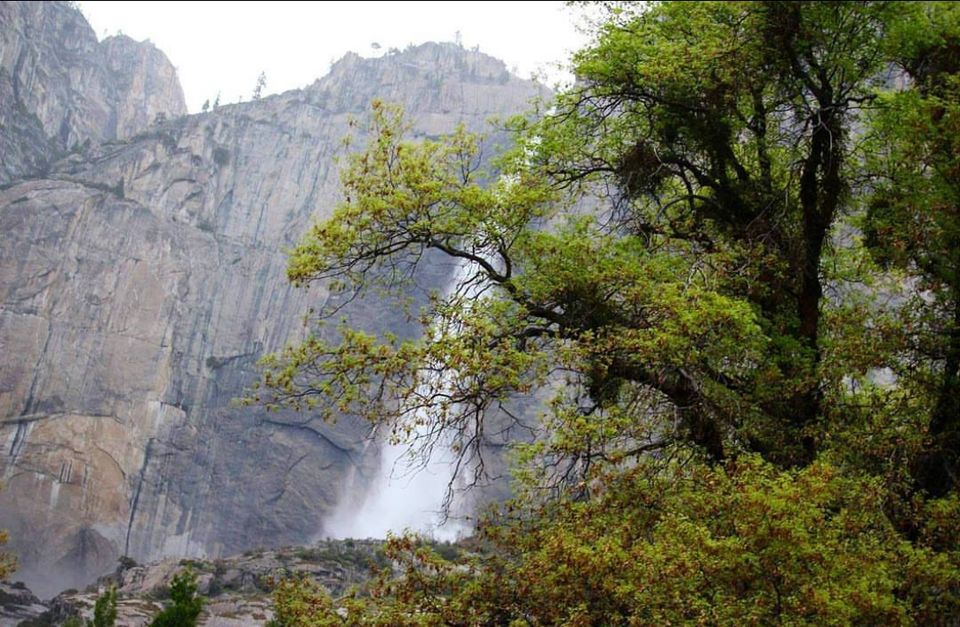 We came to a place in the road where we drove under a tunnel of nature. The entrance was nothing short of impossibly enchanting and the rocks and branches that made up the tunnel made for some stunning pictures of the dark road ahead of us.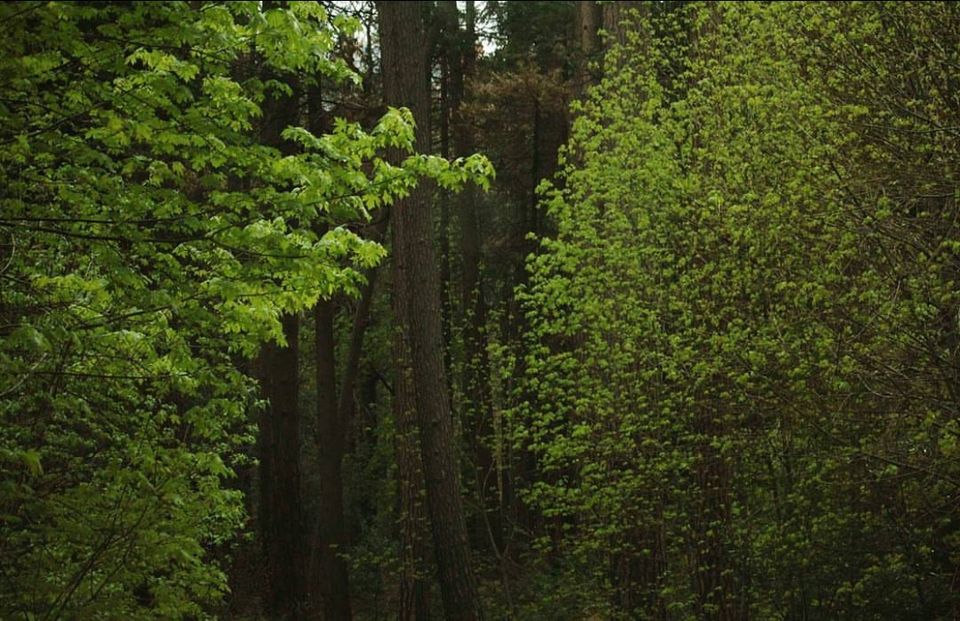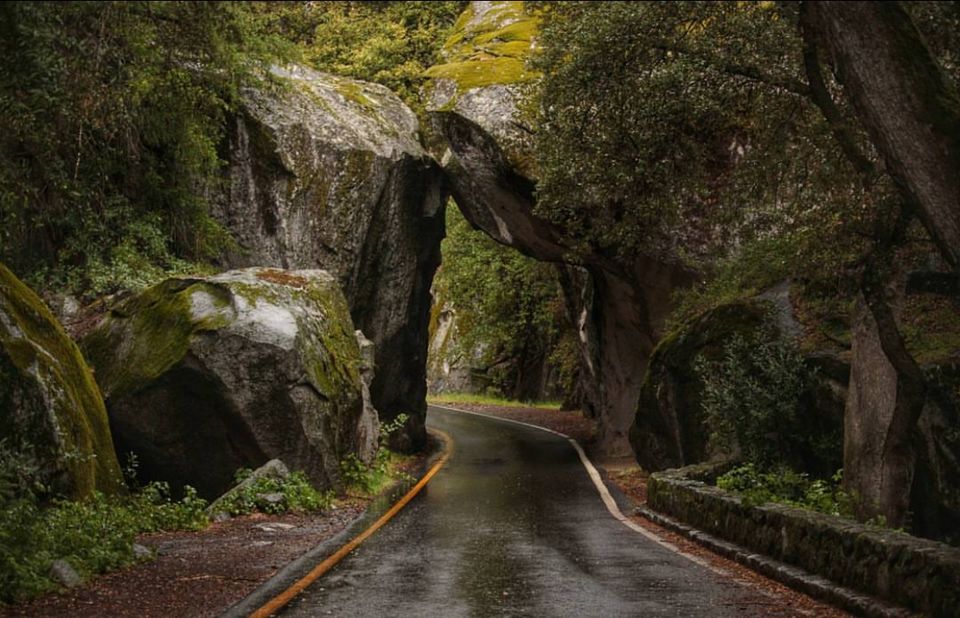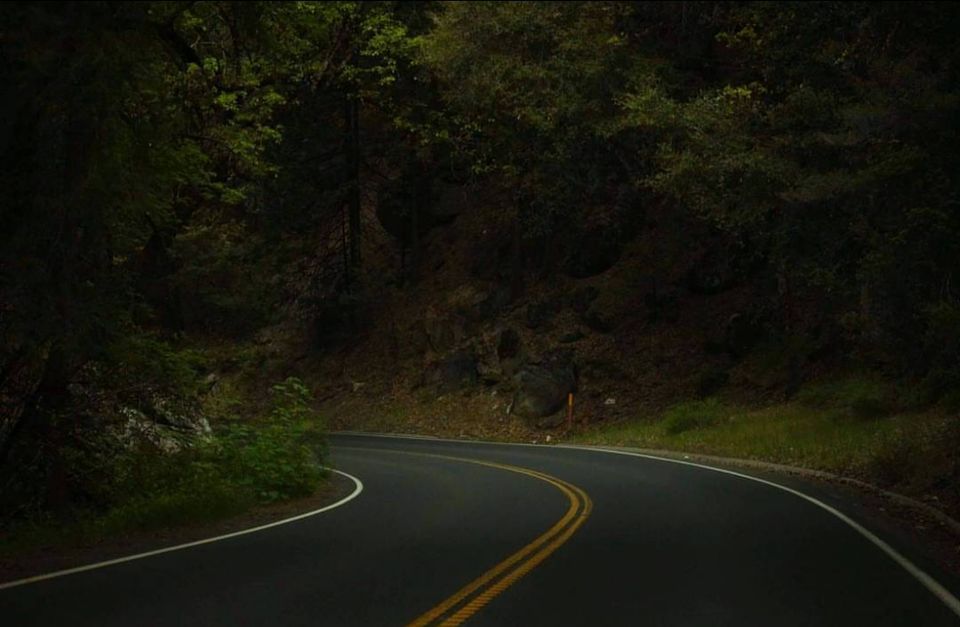 I Wish I caught more photos of the drive by I was completely shocked and impressed by everything I was seeing, I had to take in the moment.

Funny Story::

I began to poor rain on the road so my boyfriend (being a photographer) decided we should take a quick stop to capture the rain on the plants around us, on this mid-road adventure we walked into these beautiful vines that made up the entire side of the road and made for an incredible flooring around the huge enchanted trees, while we stood in the thick bushes of vines to take picture a kind photographer in a yellow coat shouted hello from the other side of the road. And then he informed us that, although he admired our efforts as photographers, and standing in the rain to get a good shot is admirable, we might want to step out of the poison ivy.

YEP, thoes beautiful bushes of vines were in fact, poison Ivy, thank God we had pants and long sleeves on.
Day two was more focused on exploration since we had gotten past the complete awe of the environment, it was time to see more. We started are journey by exploring the river and small ponds formed around the national park. Every little area we ran into was a mini adventure.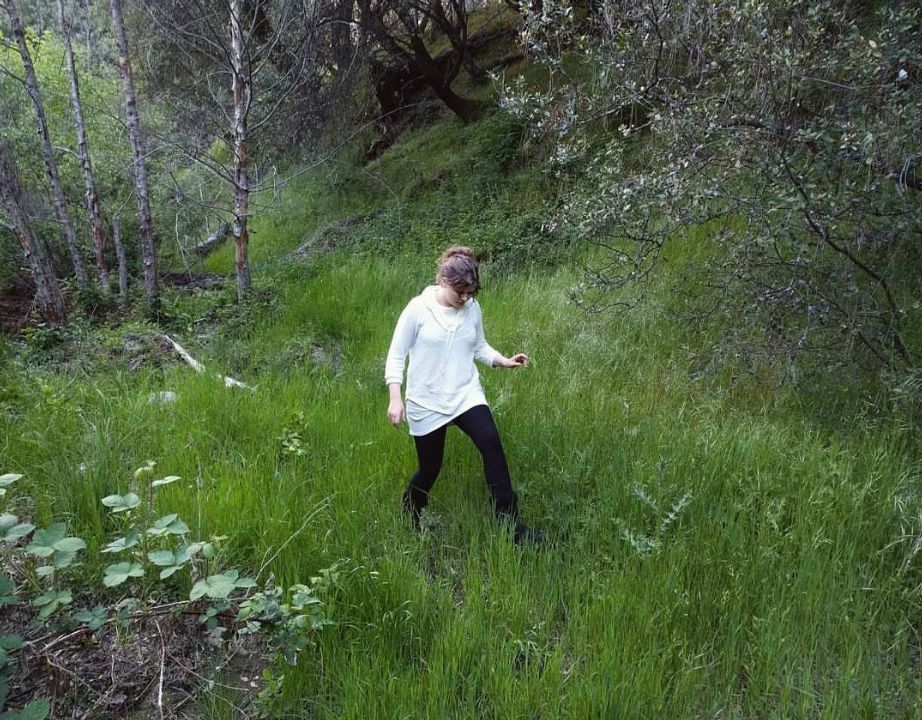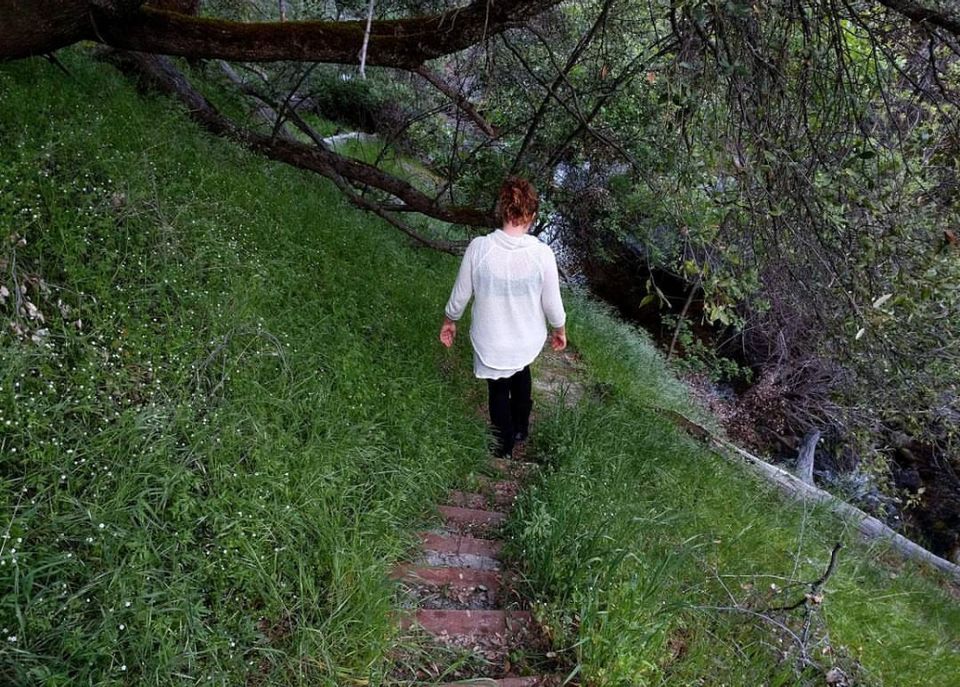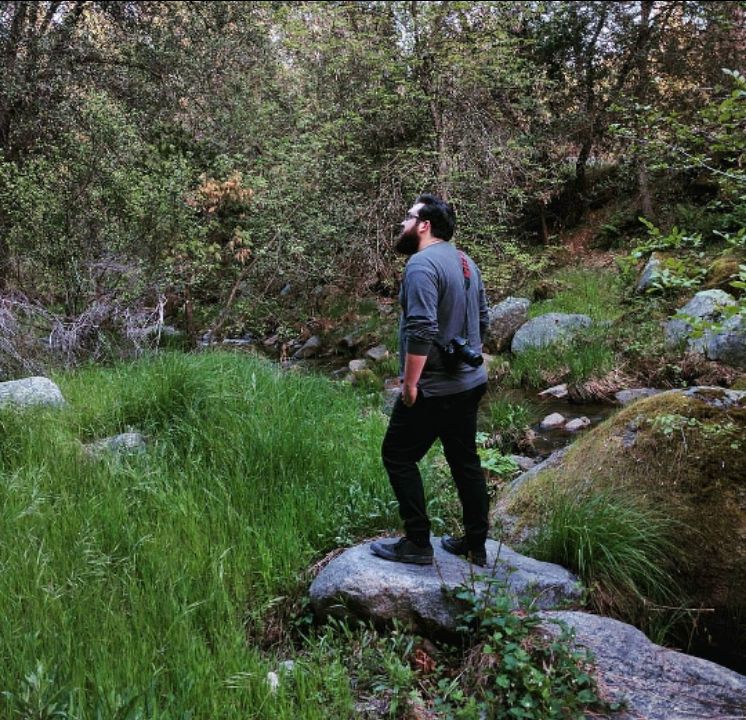 After I slipped into the stream and soaked my shoes and pants, we headed back to the cabin we were staying at to change, eat, and get back to exploring!

This time we were determined to follow the large river all the way to the water fall!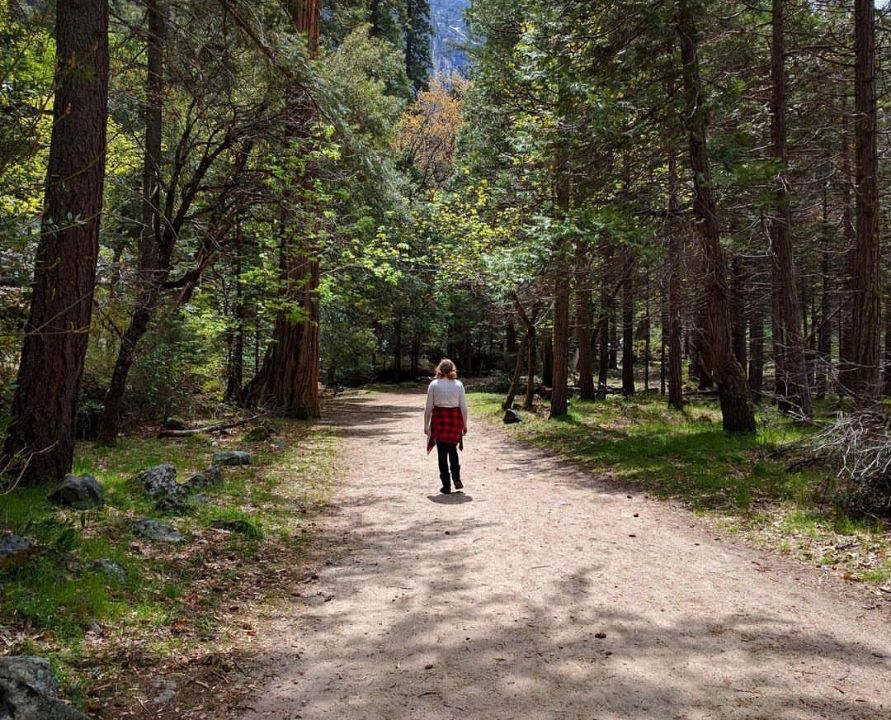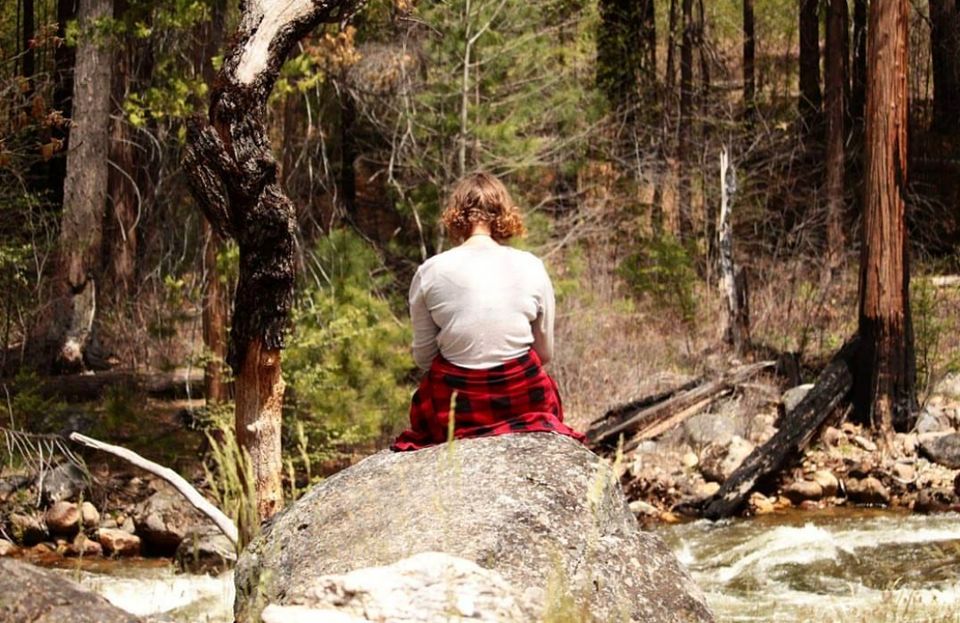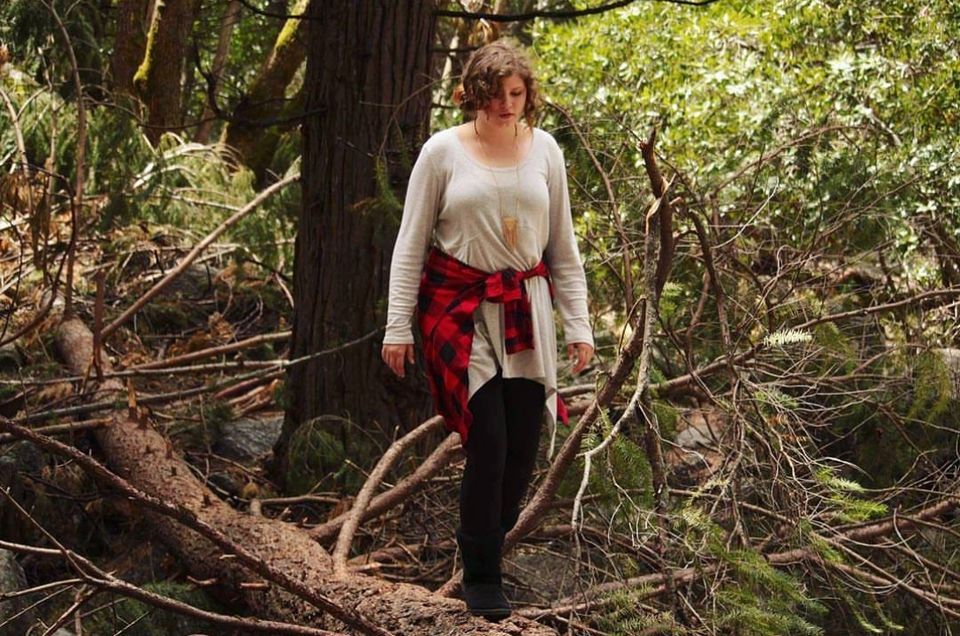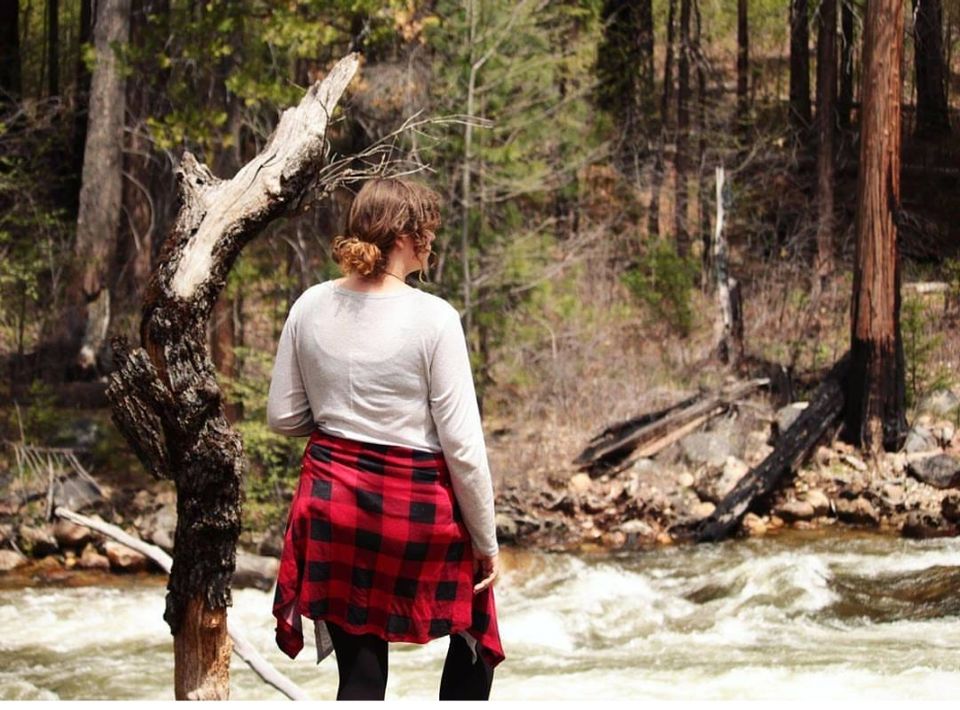 After tiring ourselves out, we finally made it under the waterfall. And even many feet away you get completely soaked! We met up with our friends who were also on the trip and headed towards the waterfall.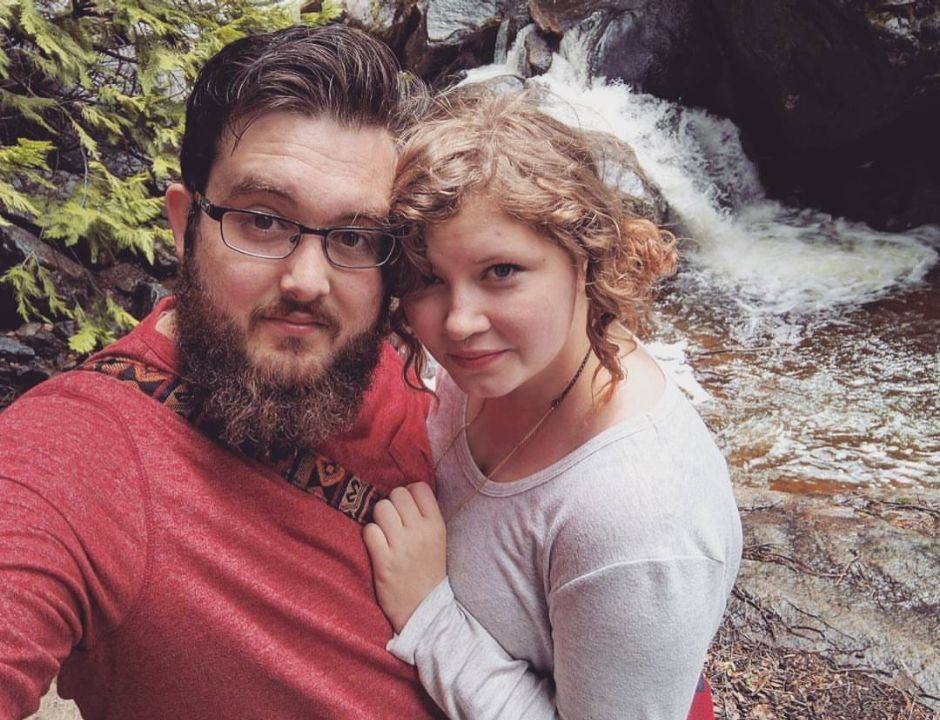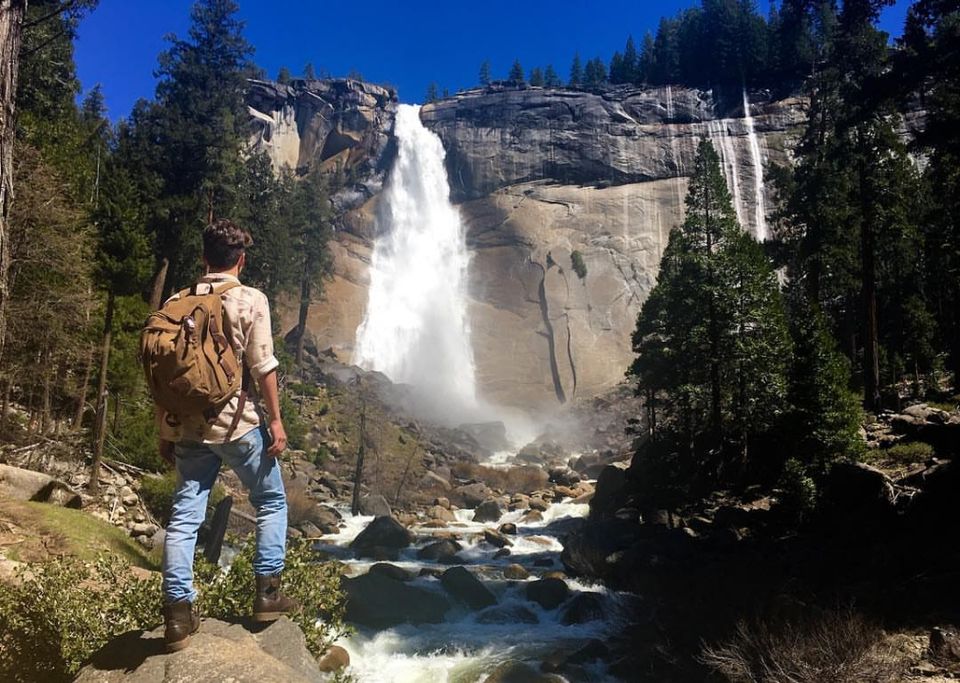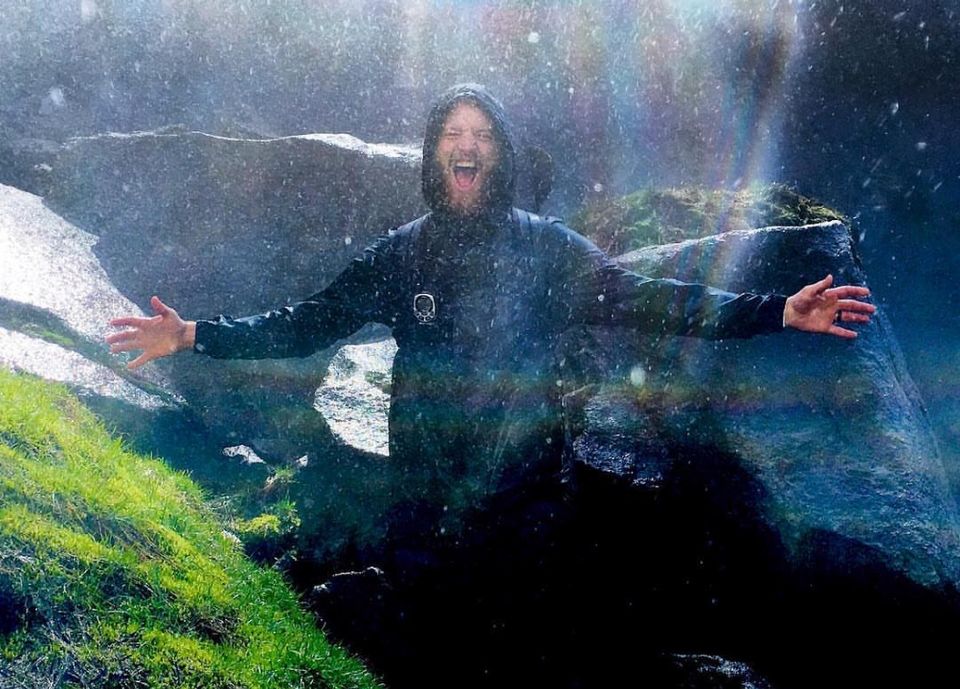 What I didn't know at this time was that my boyfriend snuck away and got me a gift. He said that this guy followed us through Yosemite and wanted me to take him home. I have no clue how I didn't notice him taking these pictures.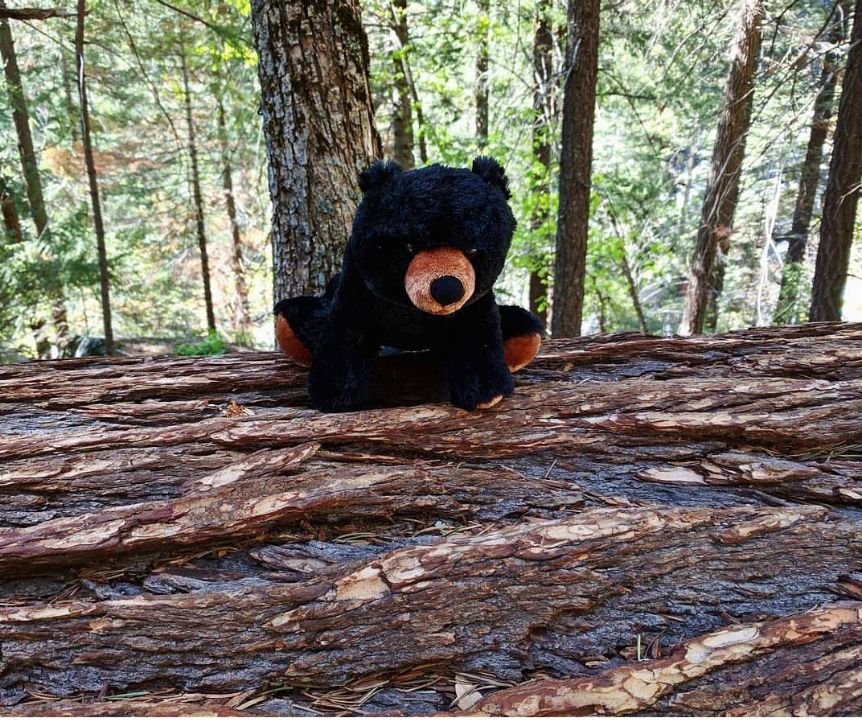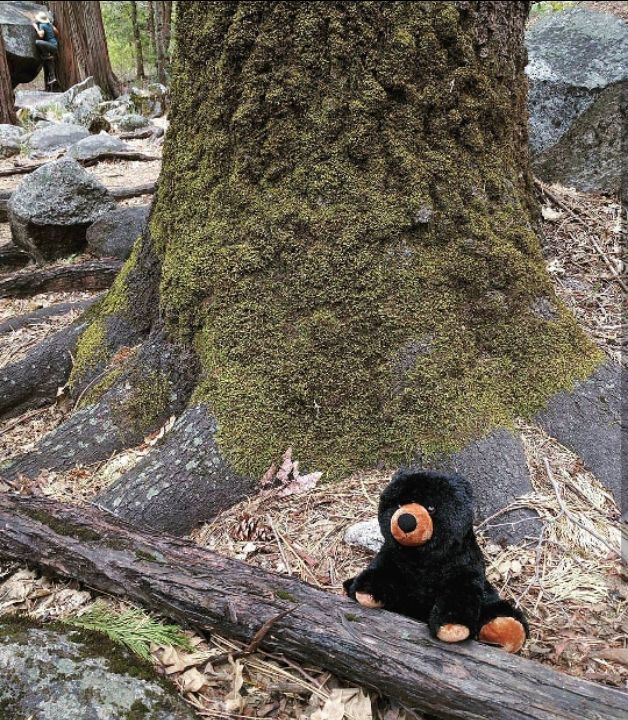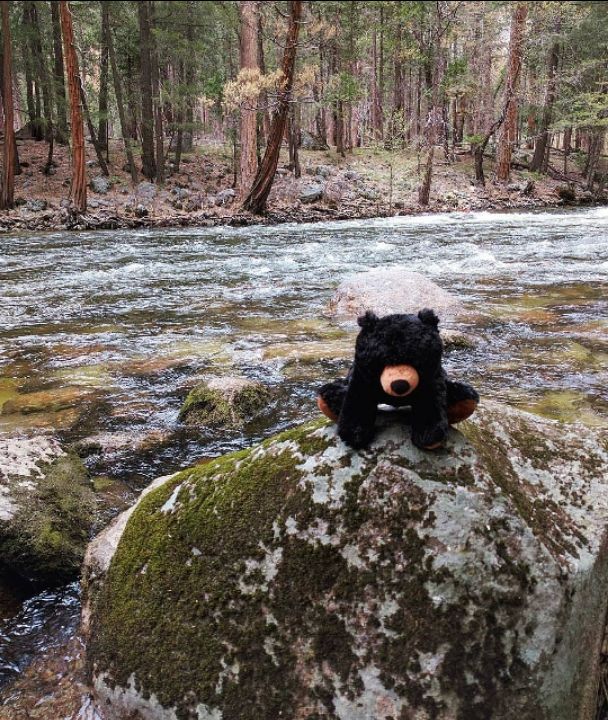 and so Trevor the travel bear was born and joins us in our travels, if you want to see more of him or us, follow dear_alyce on Instagram. Our trip to Yosemite was a blast, we cant wait to explore the rest of the world!