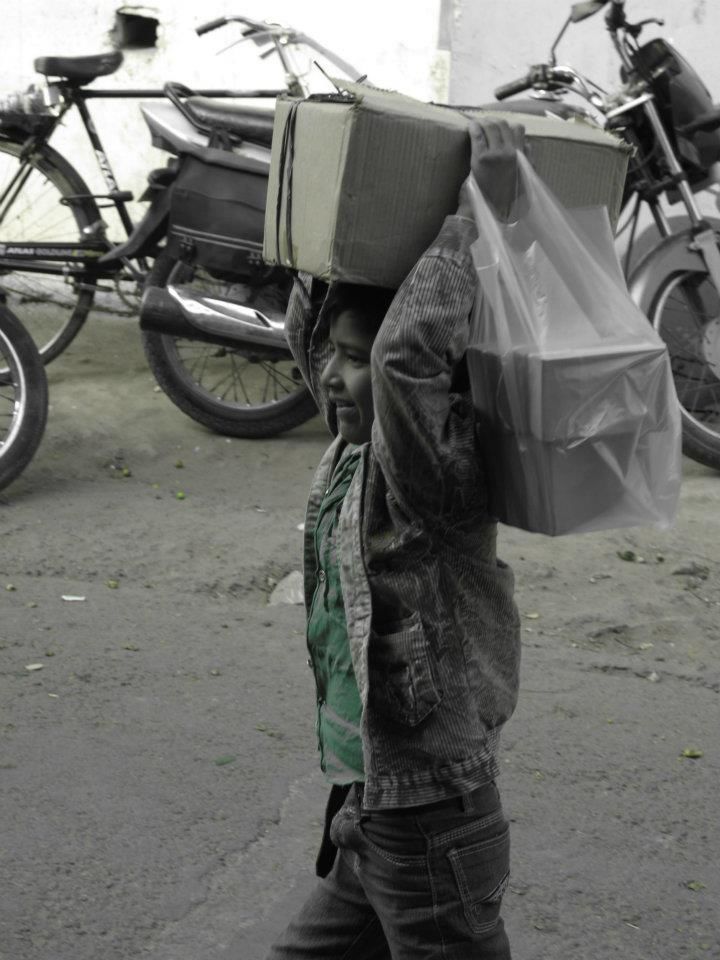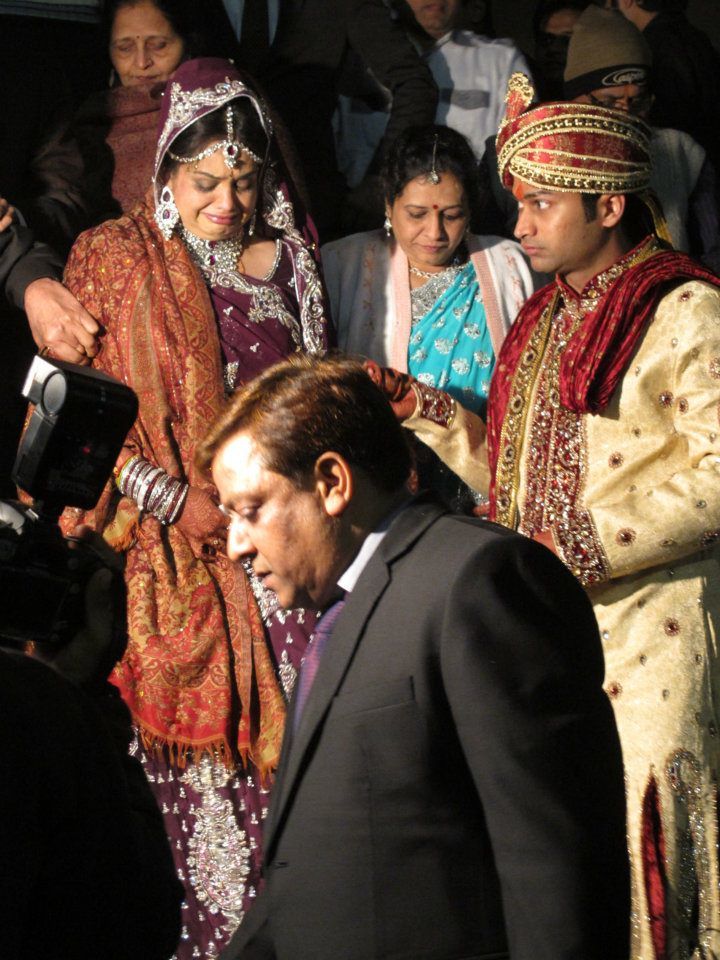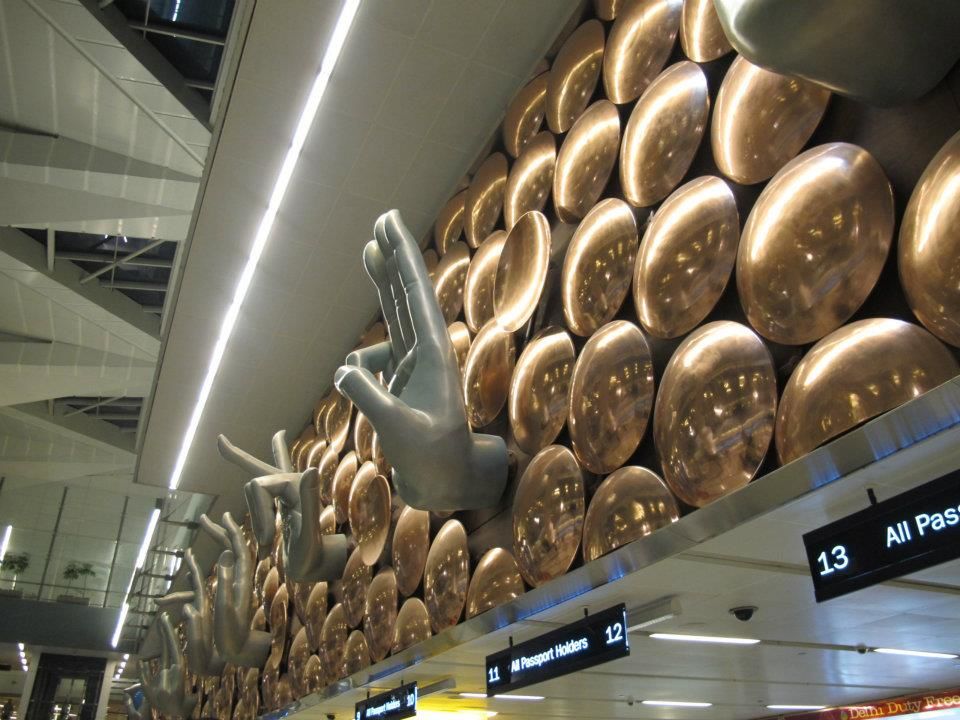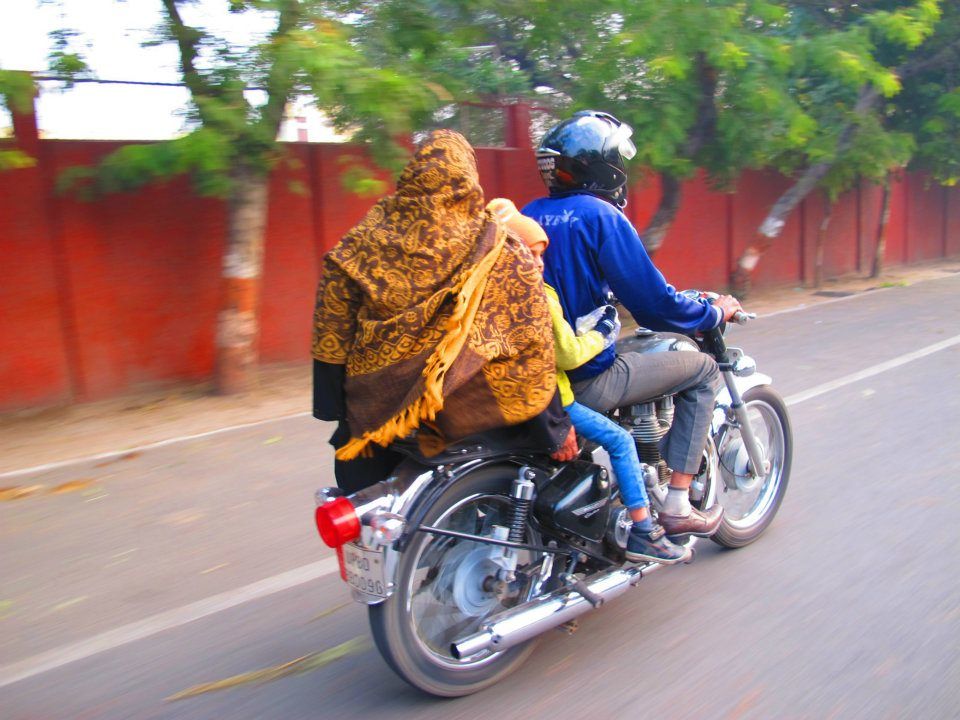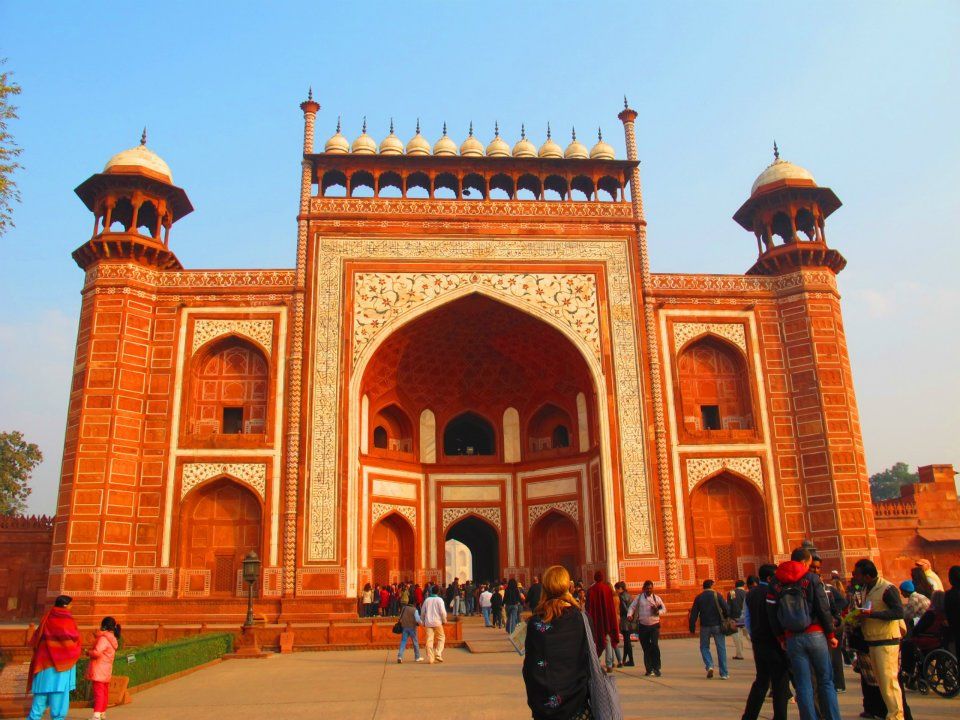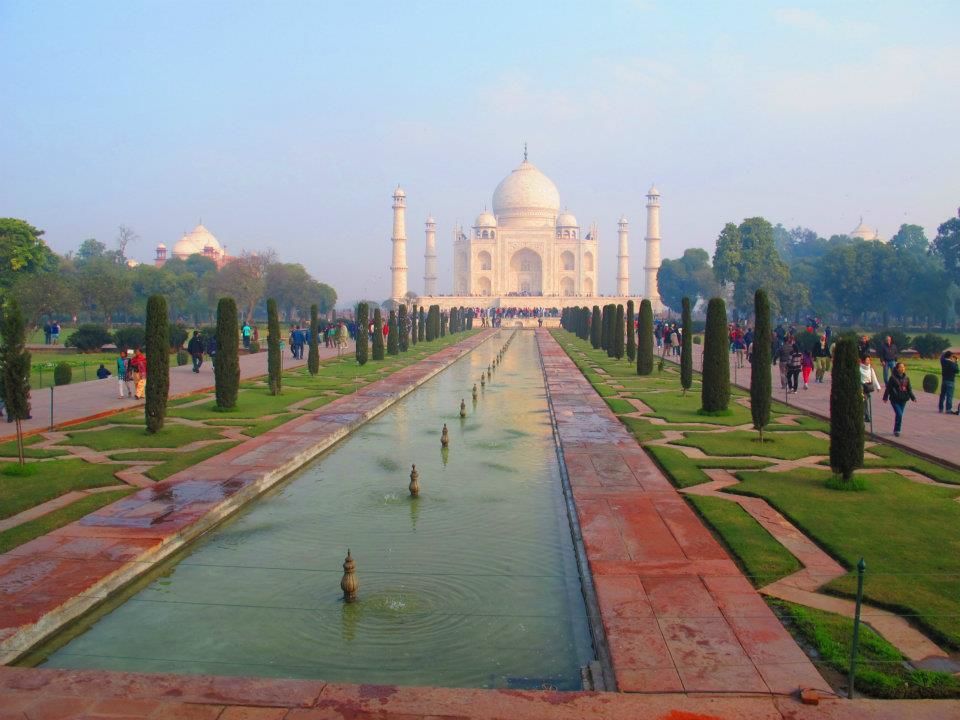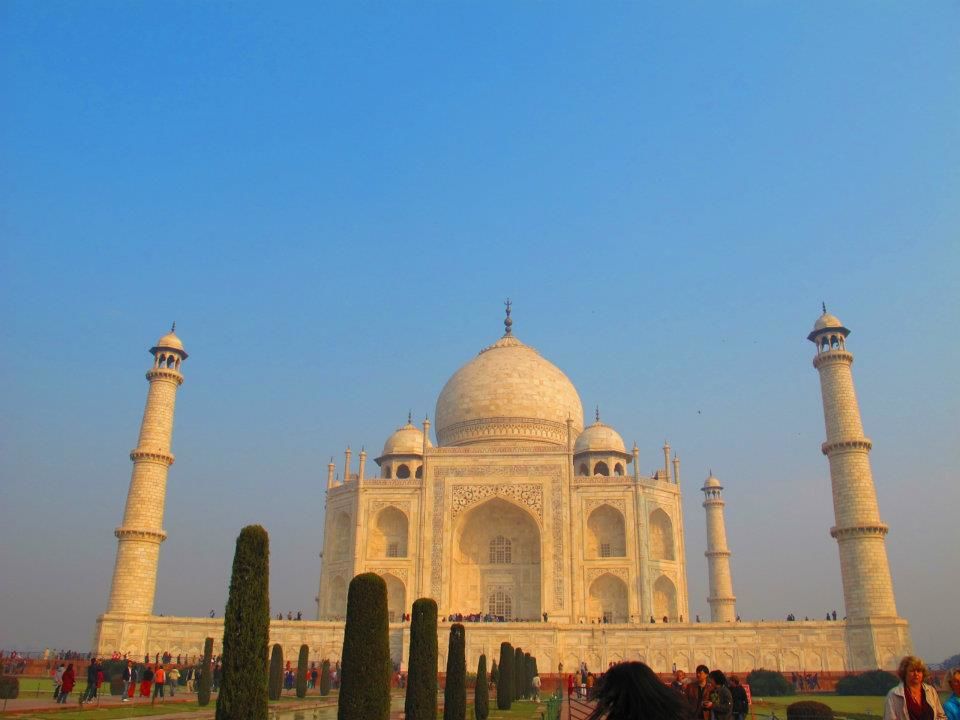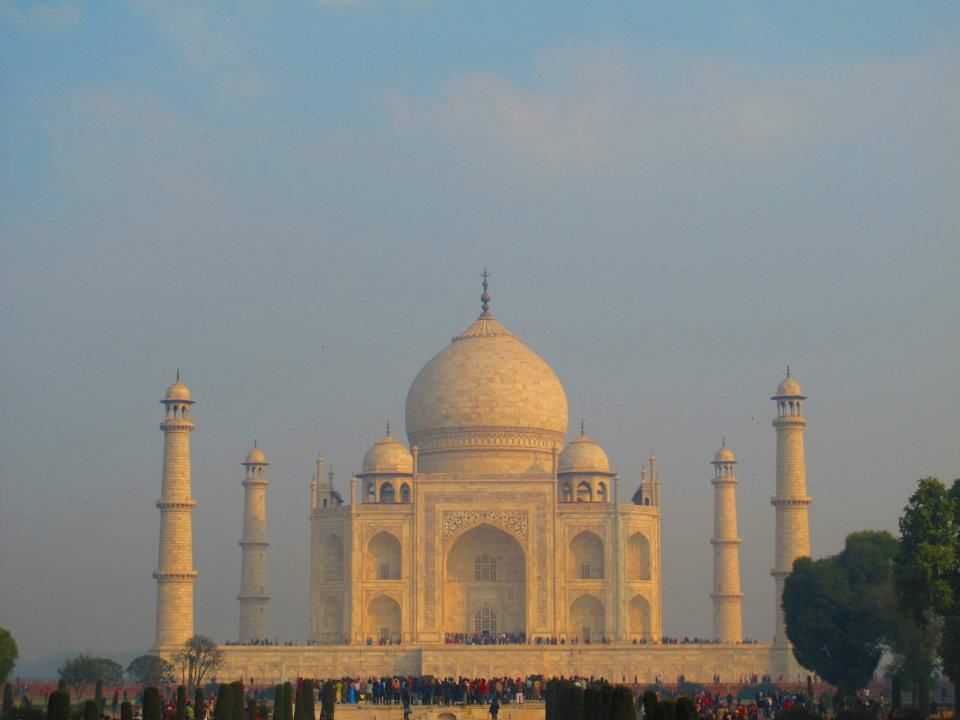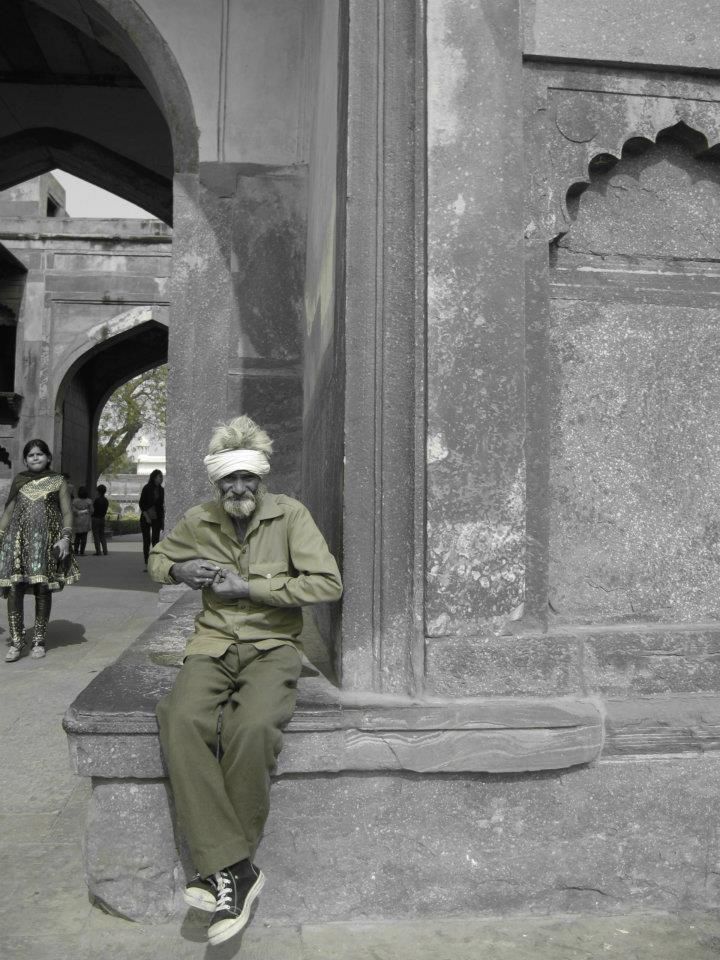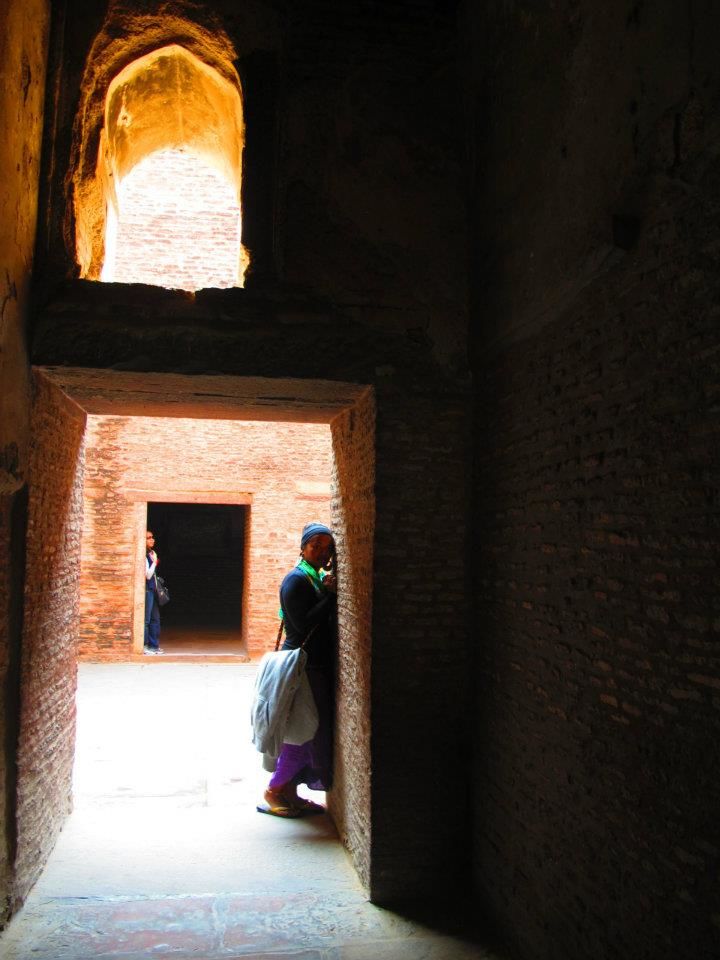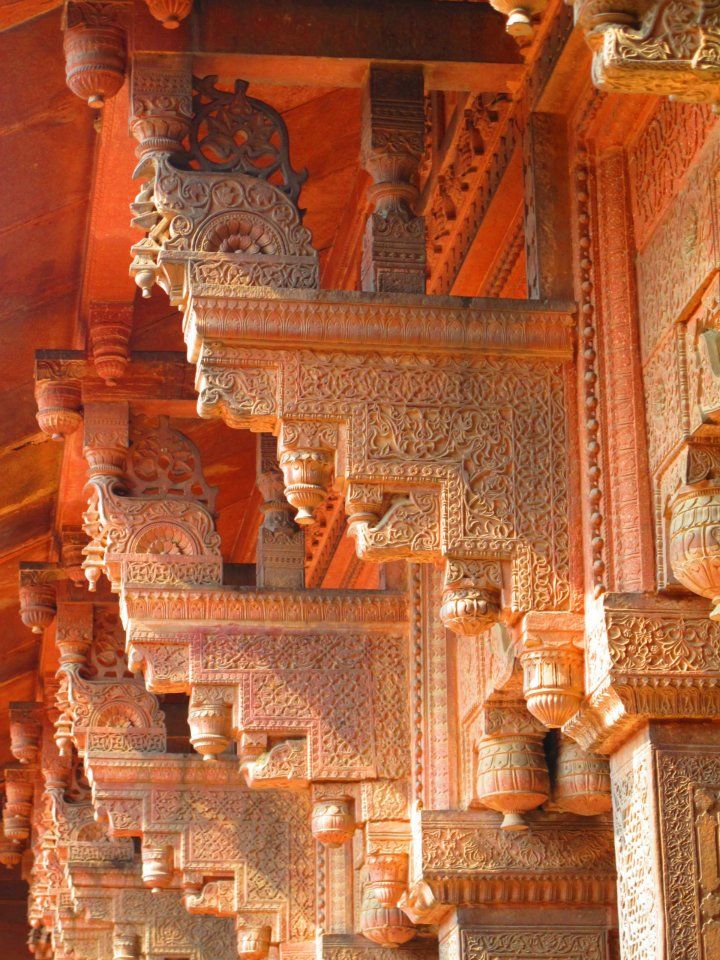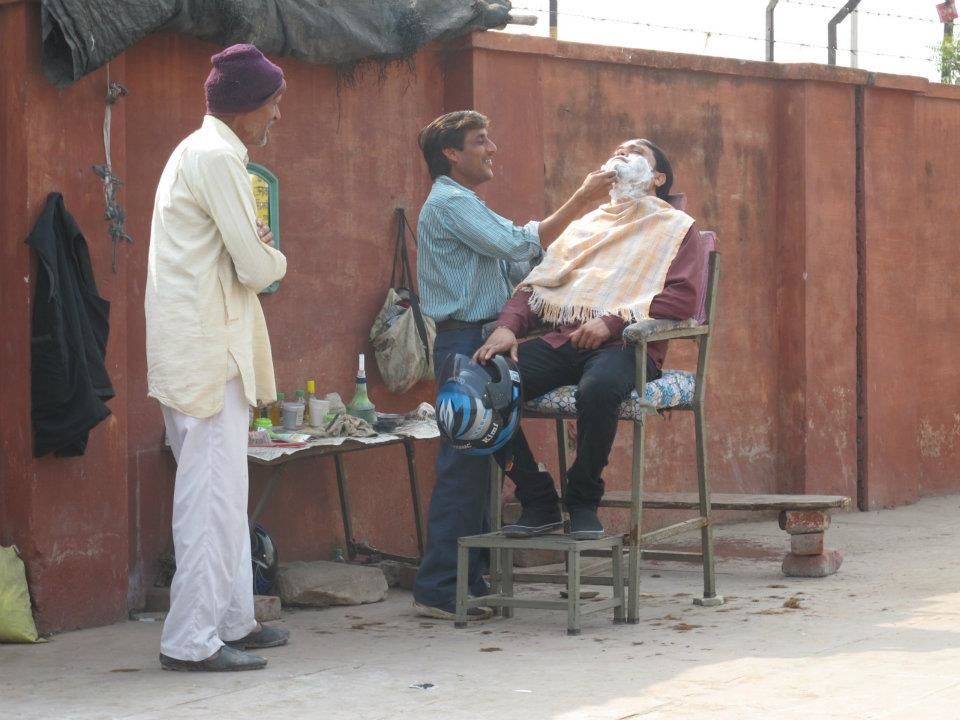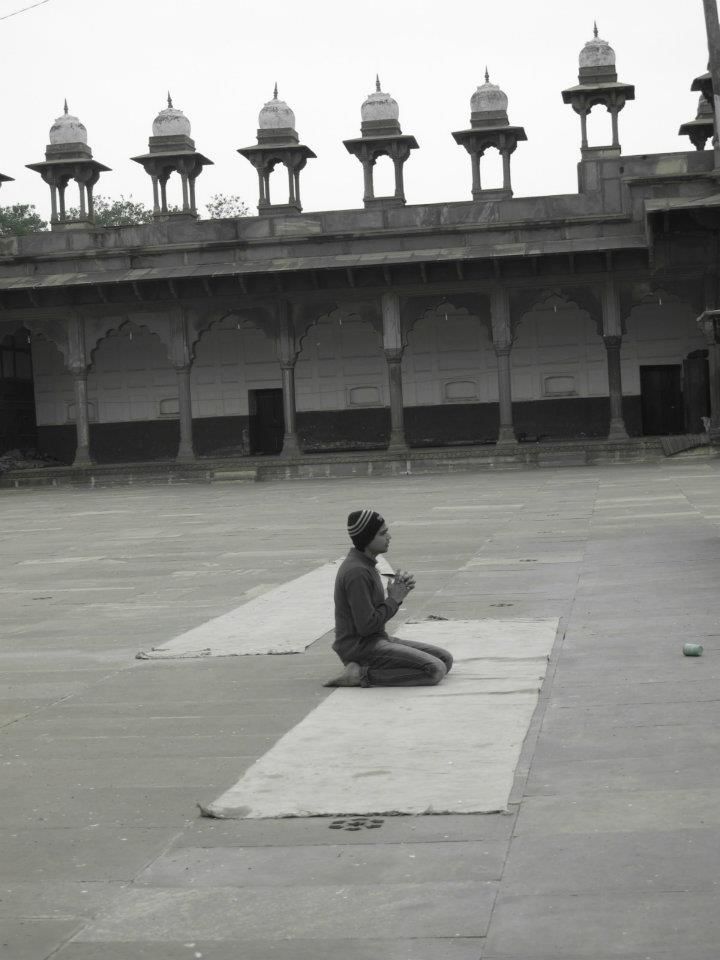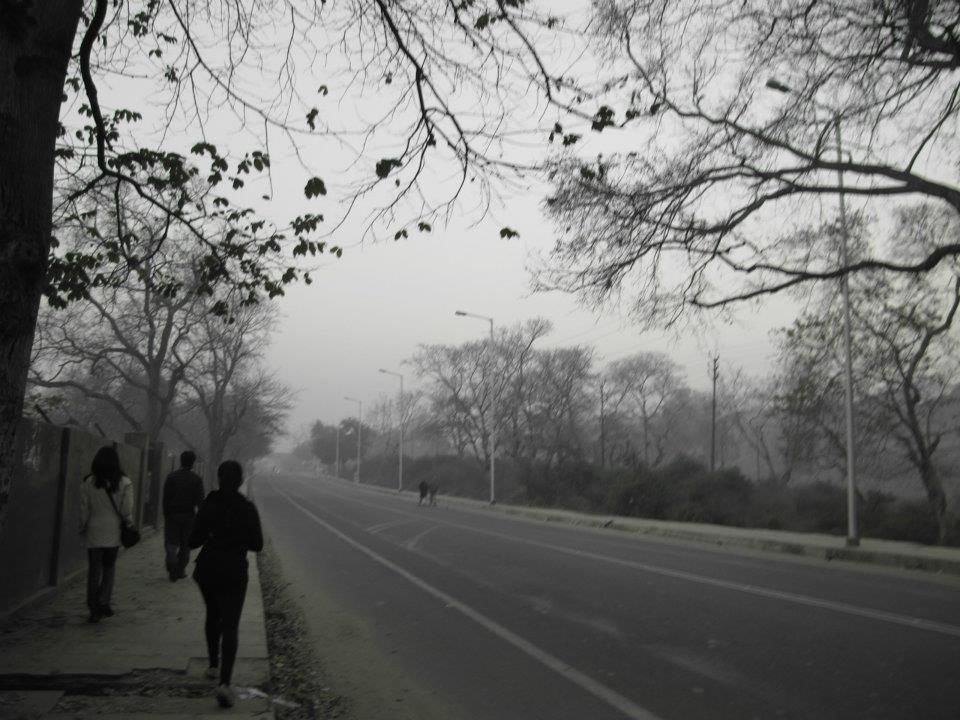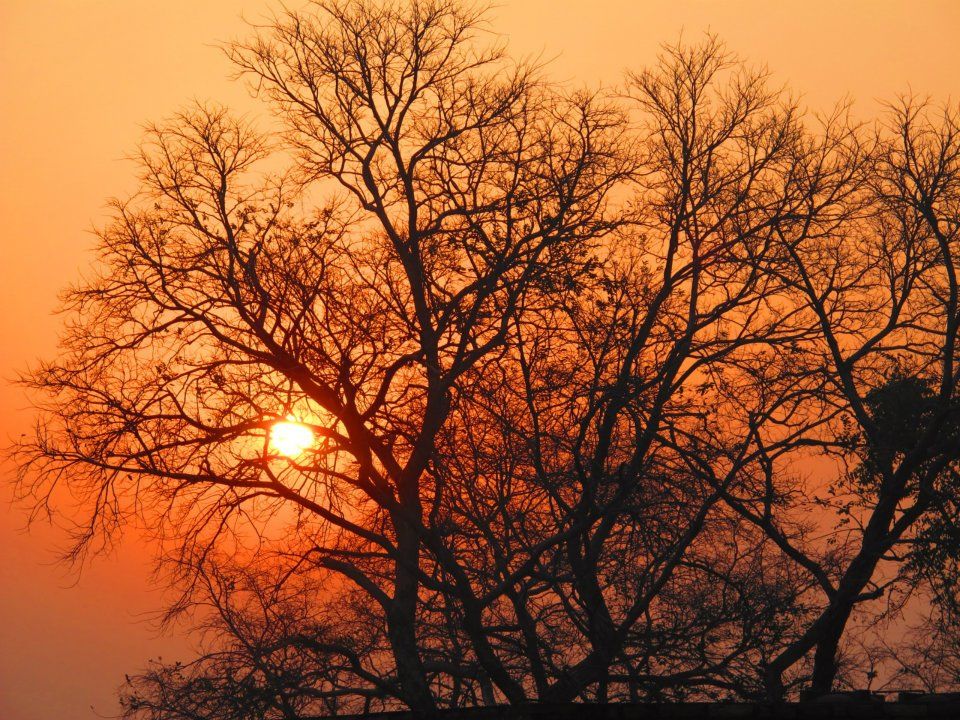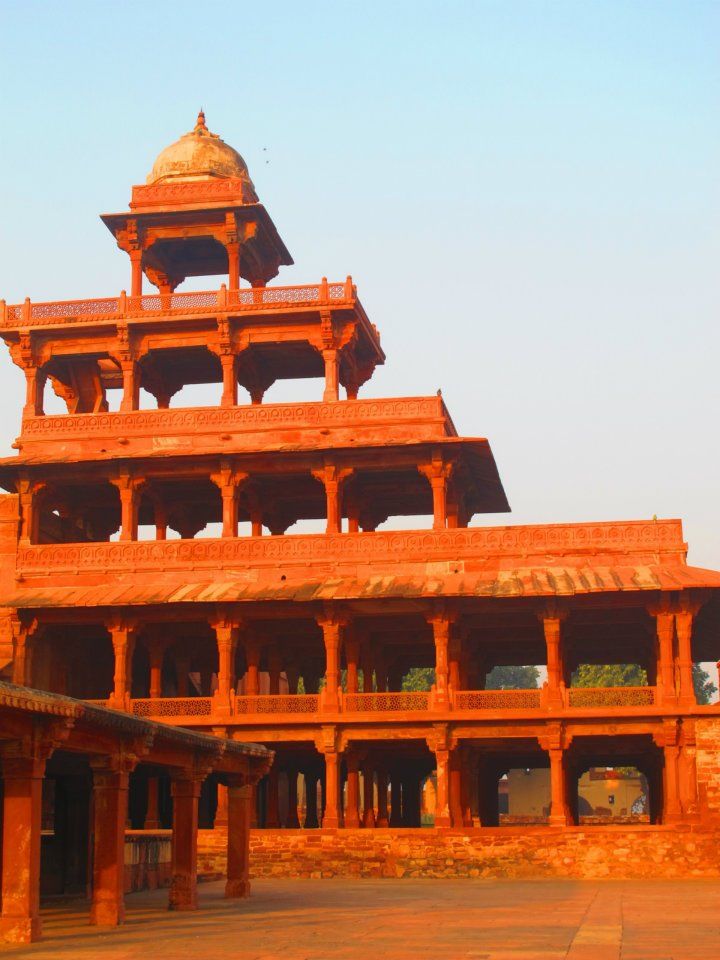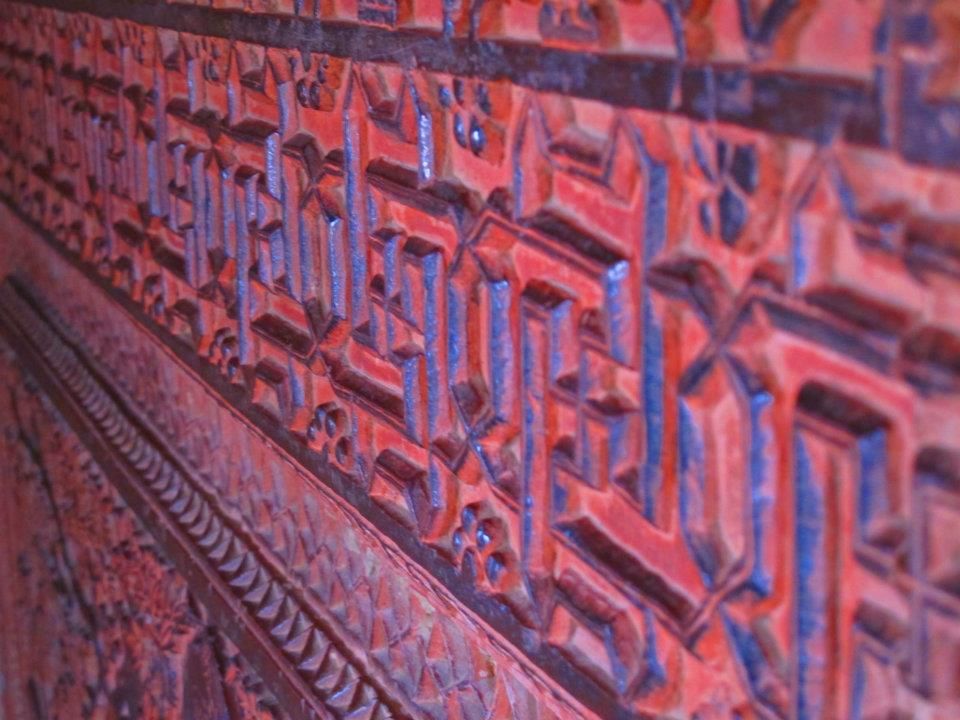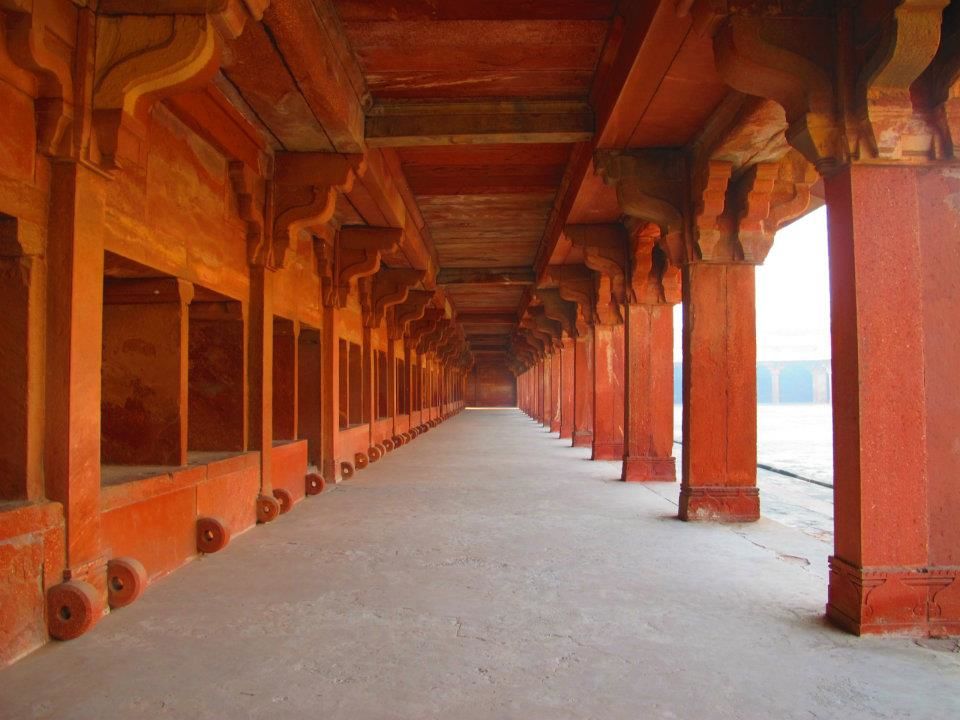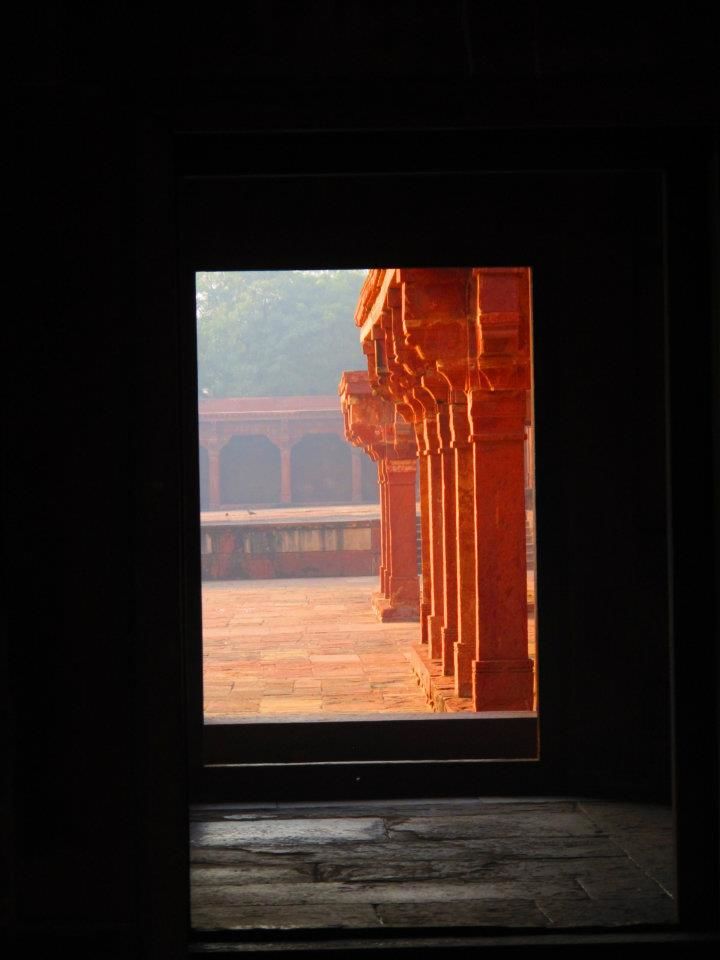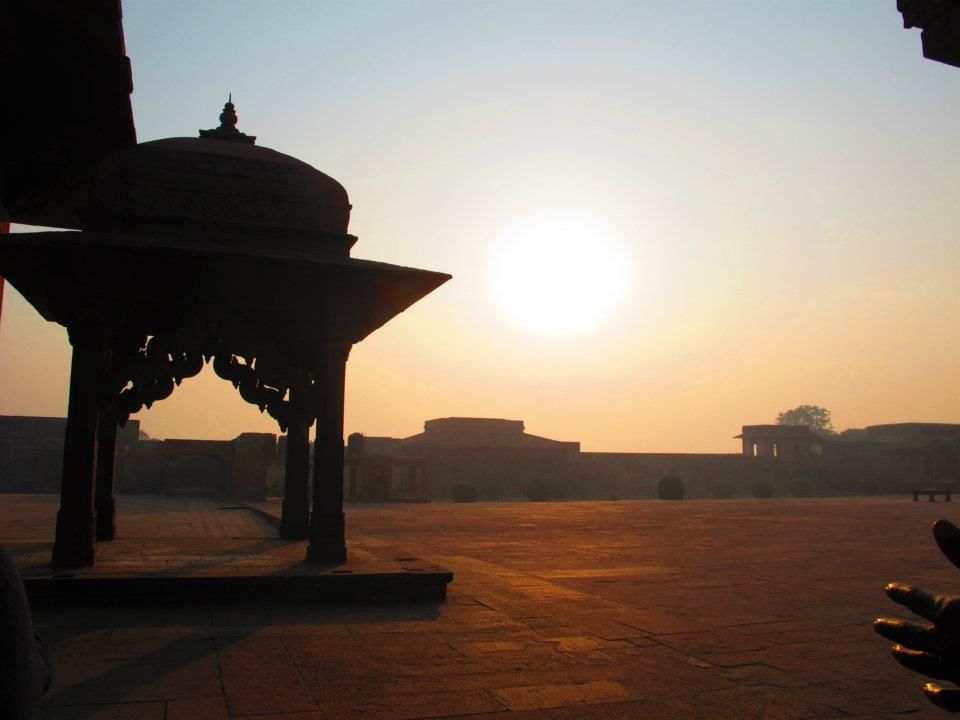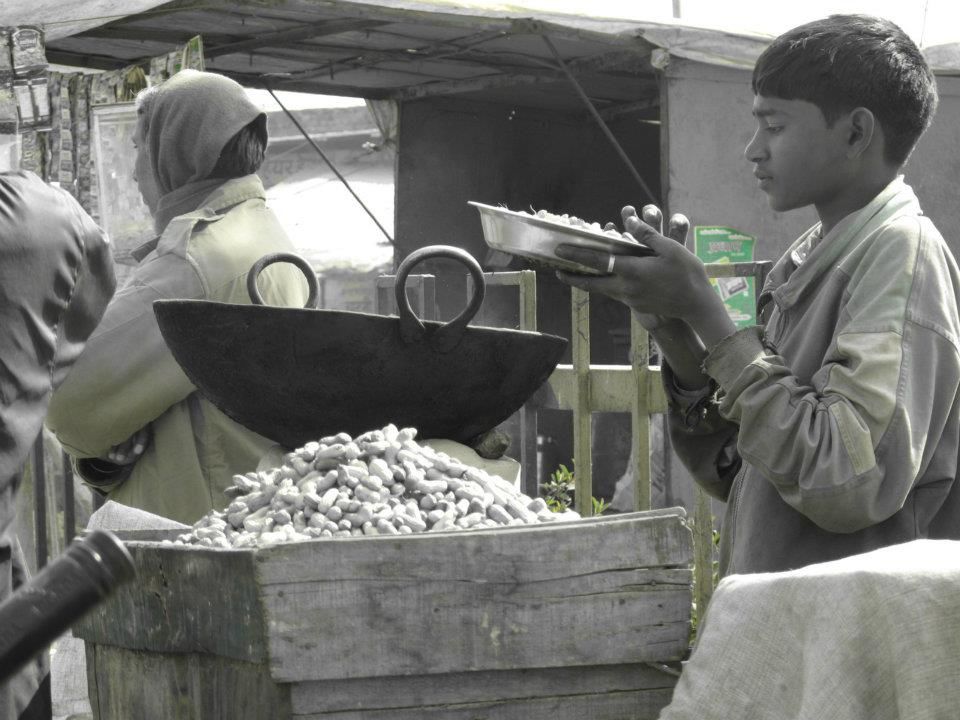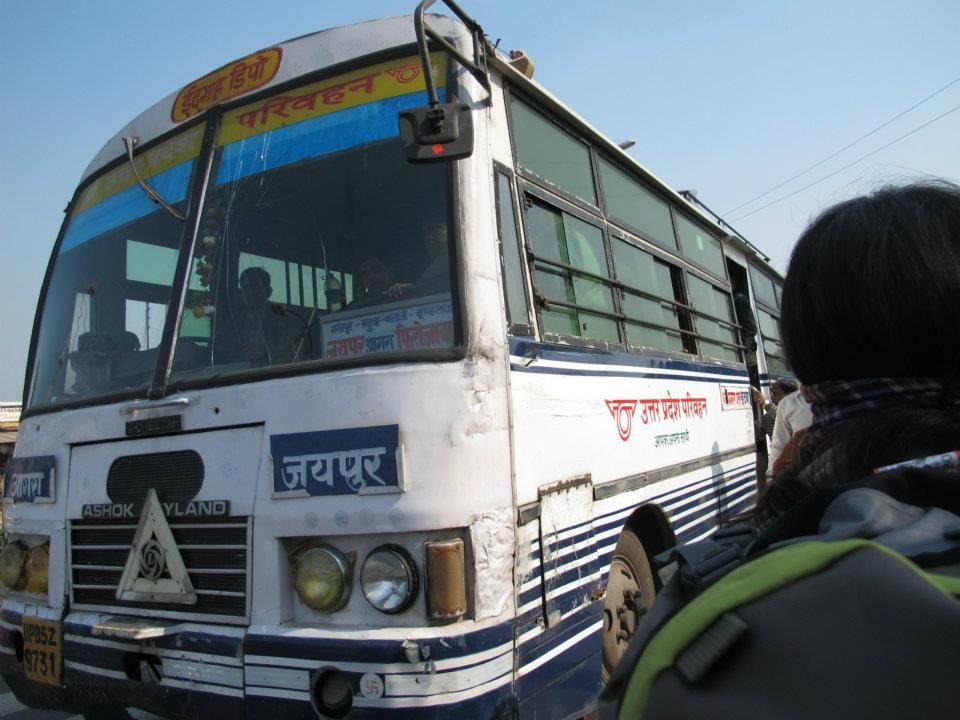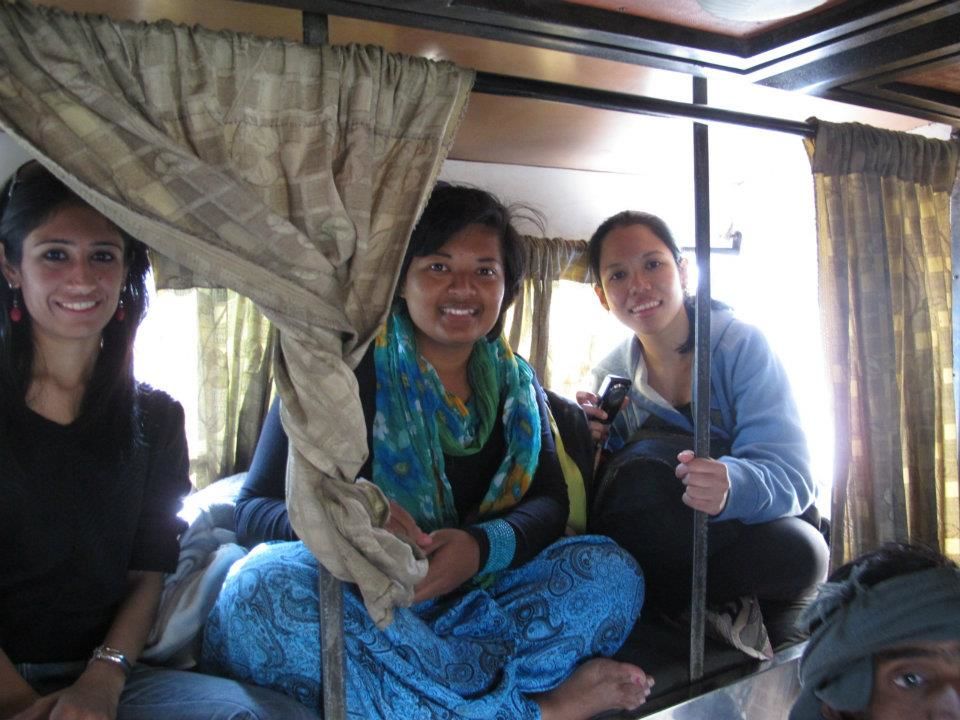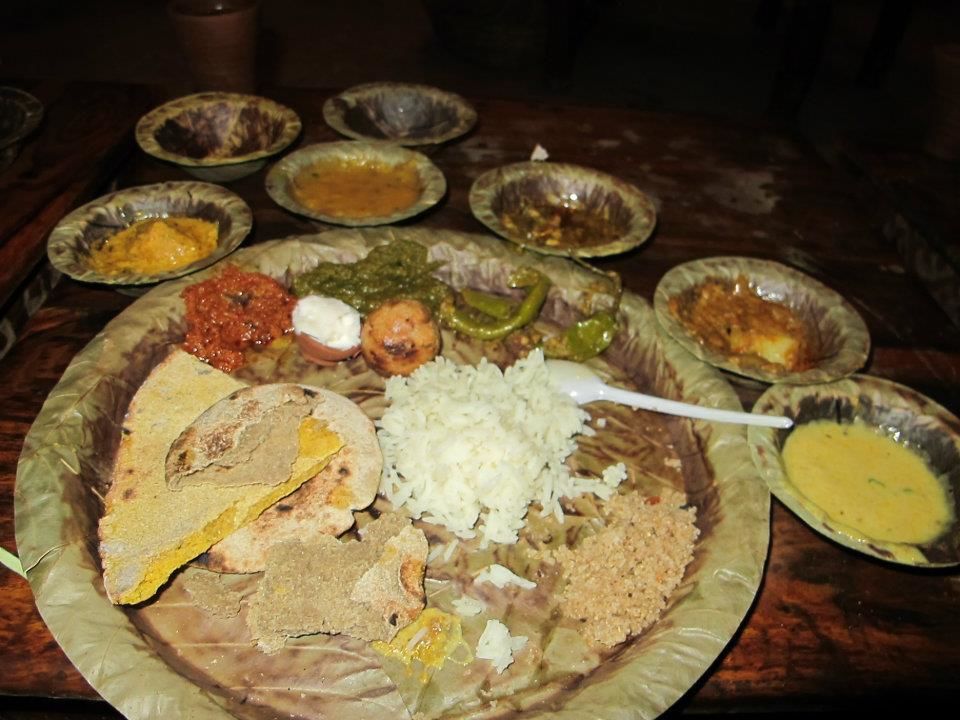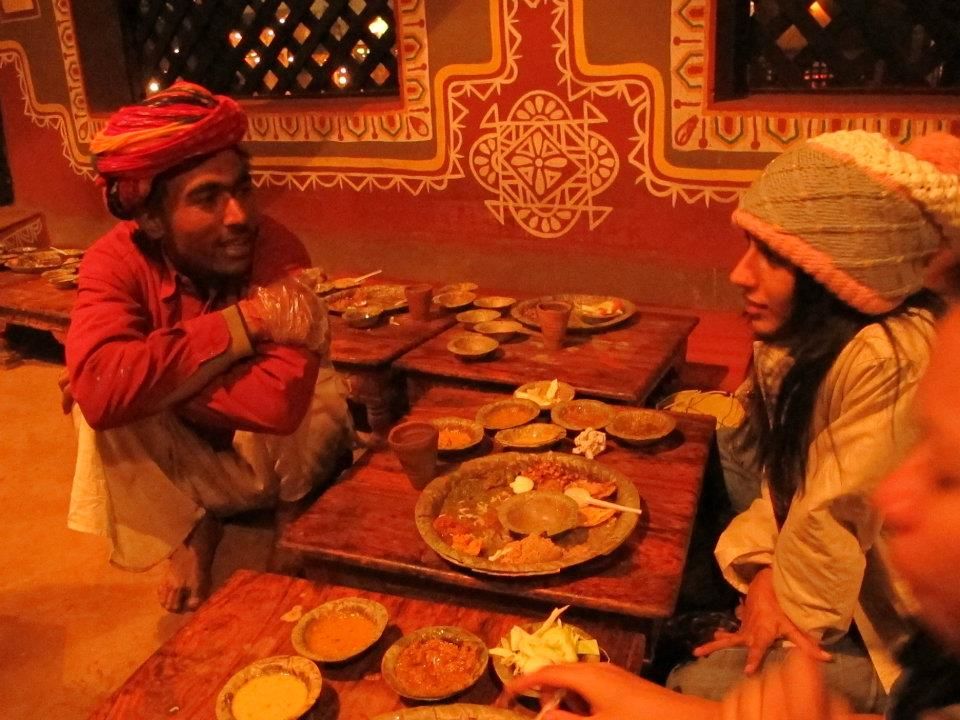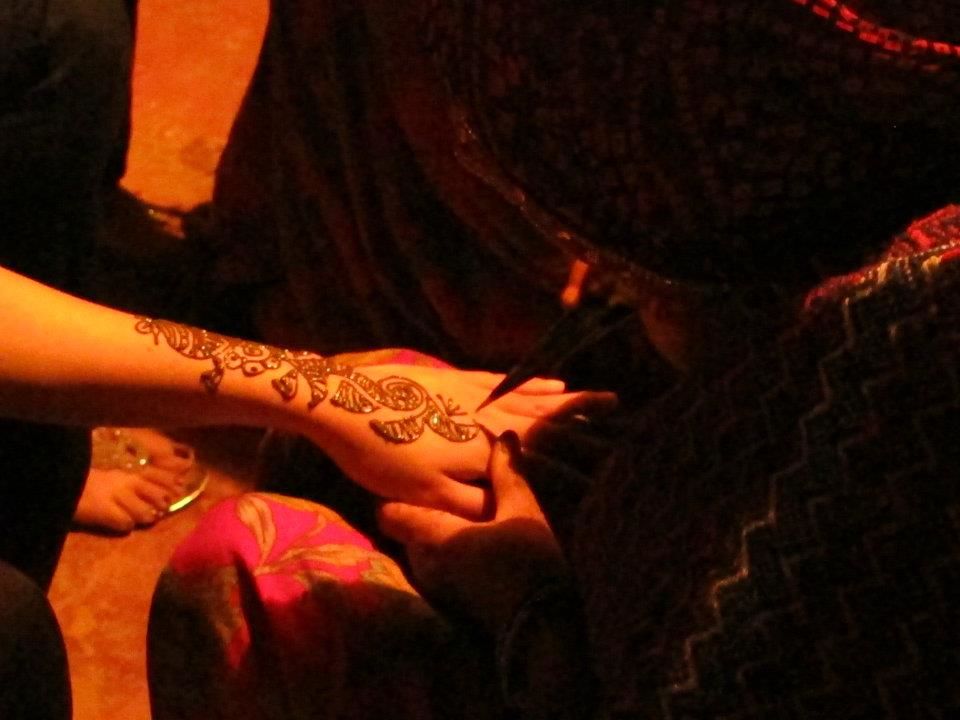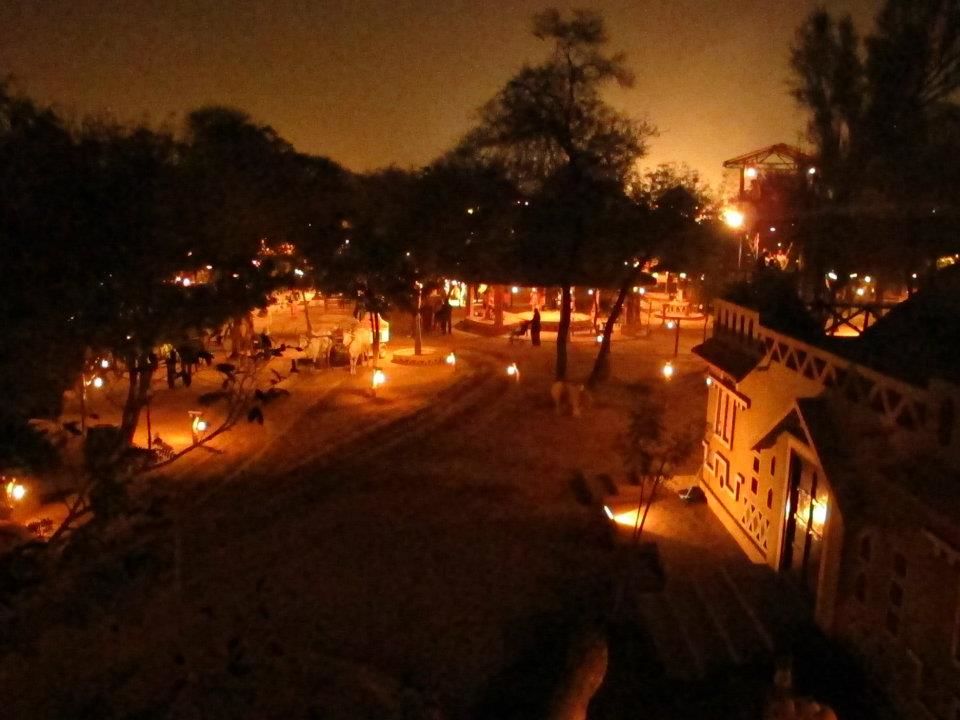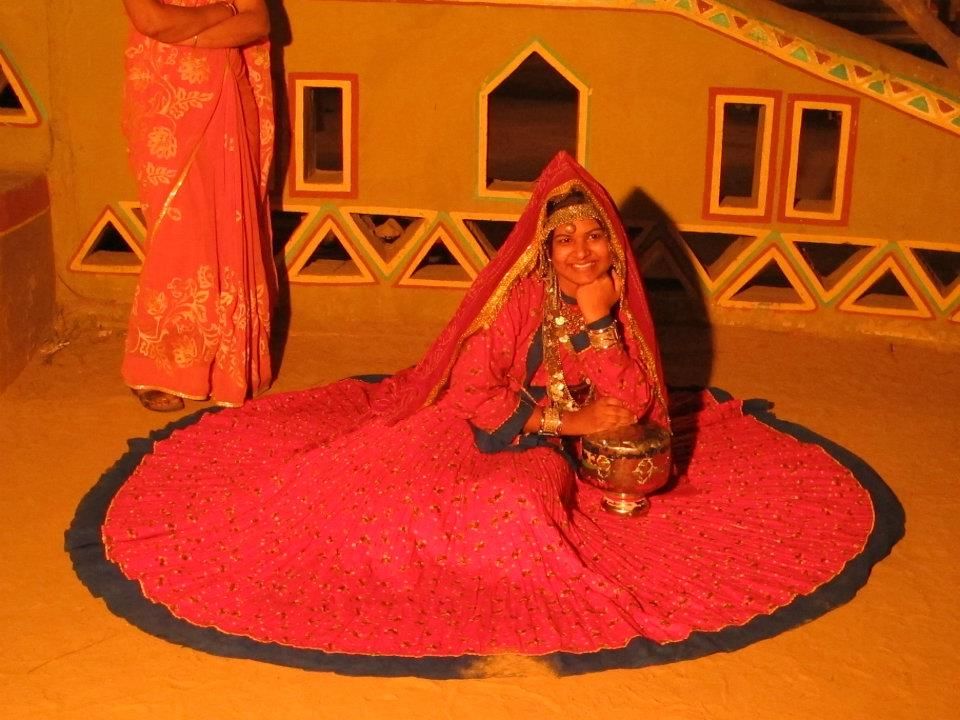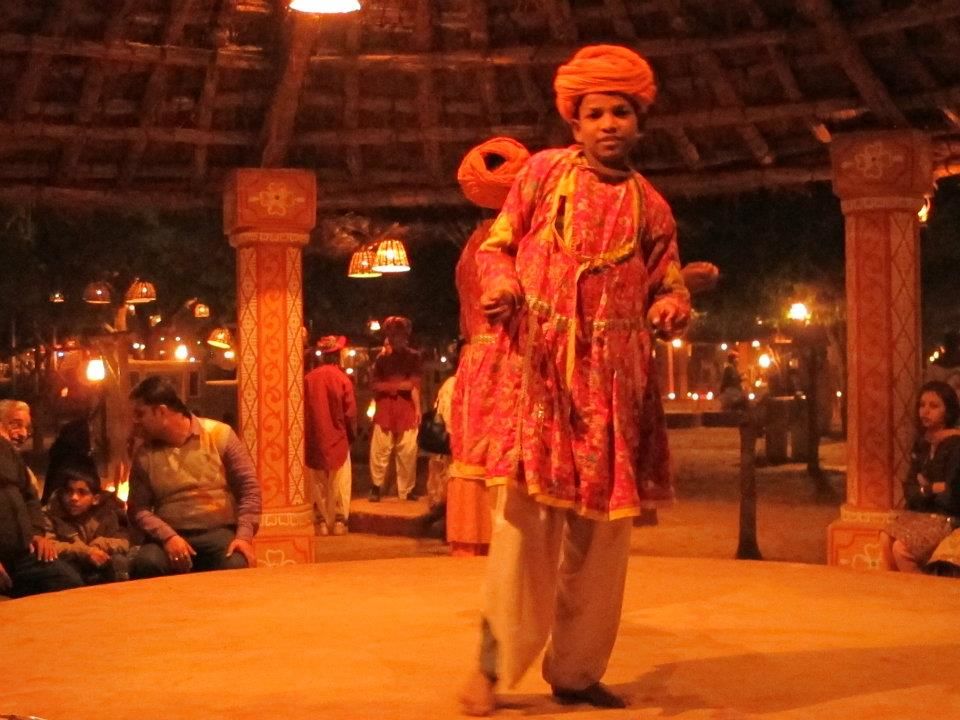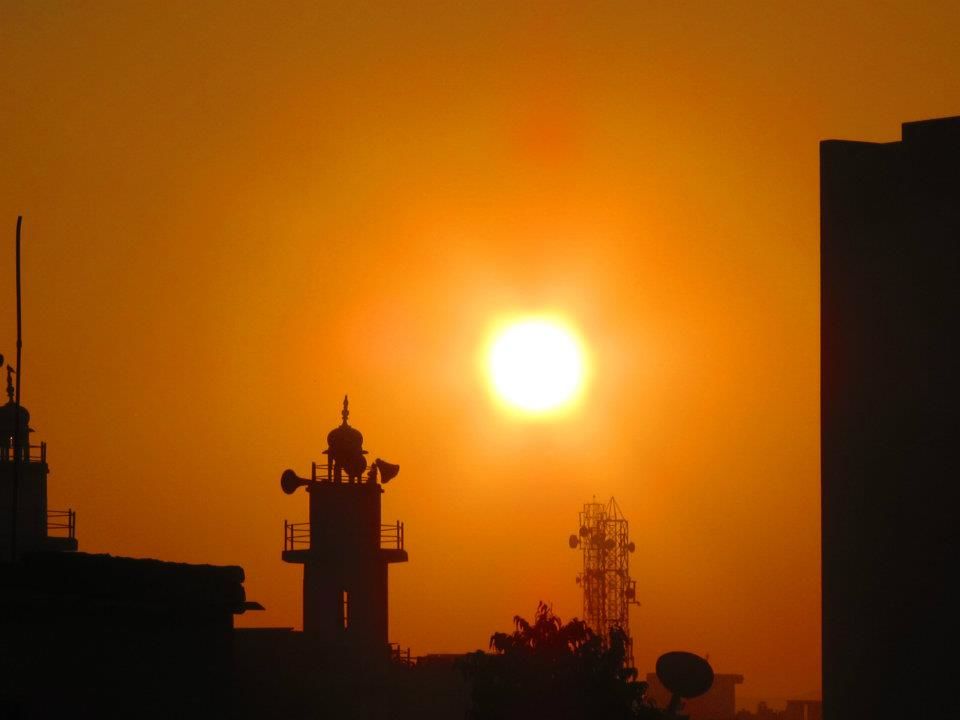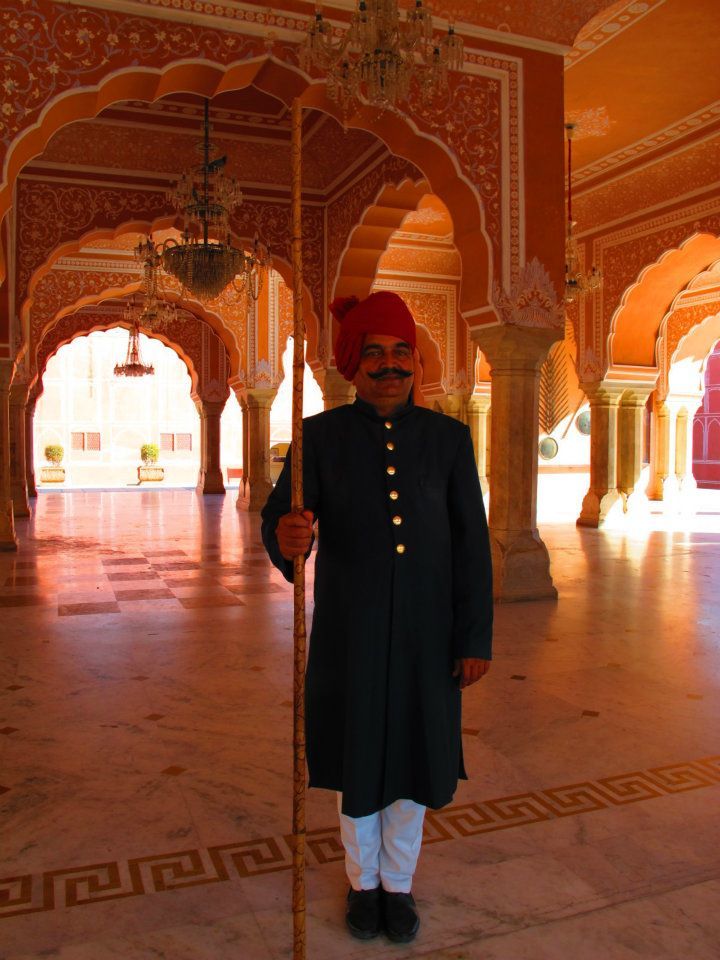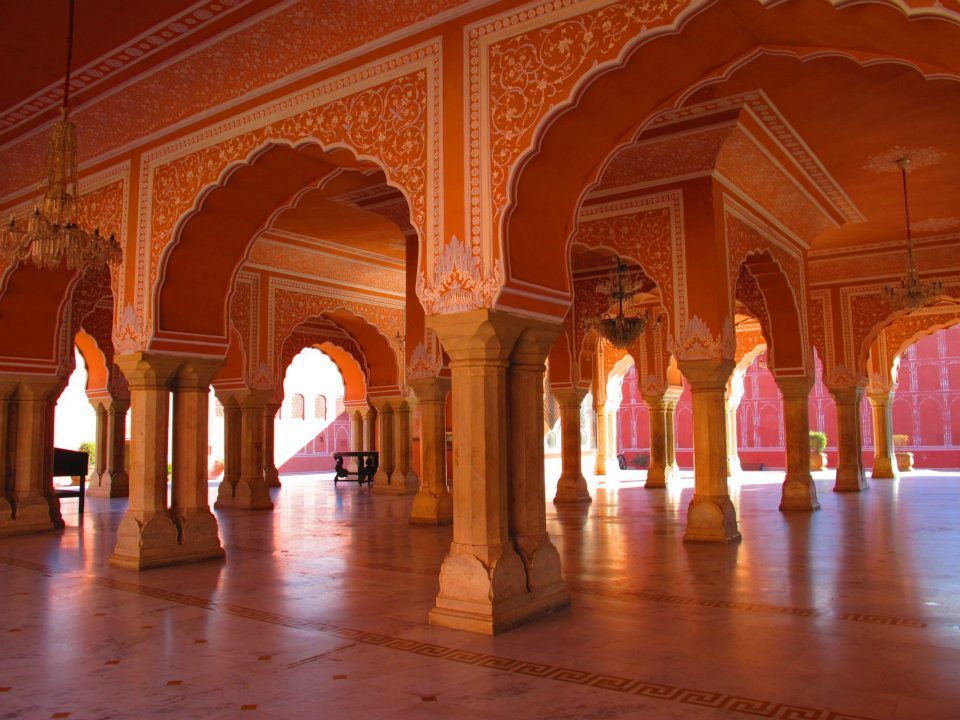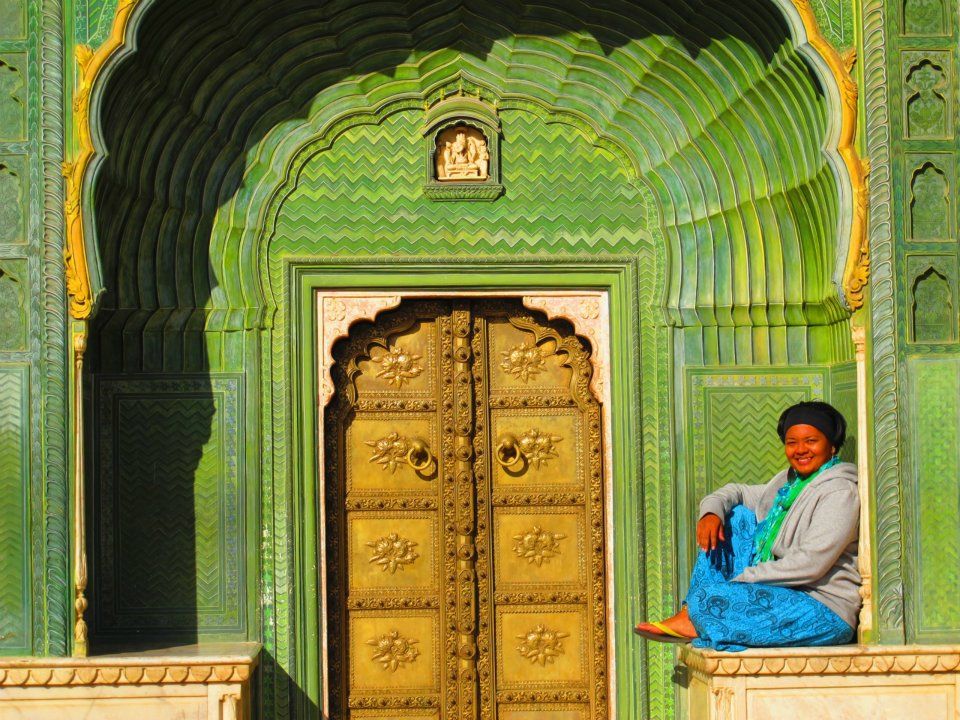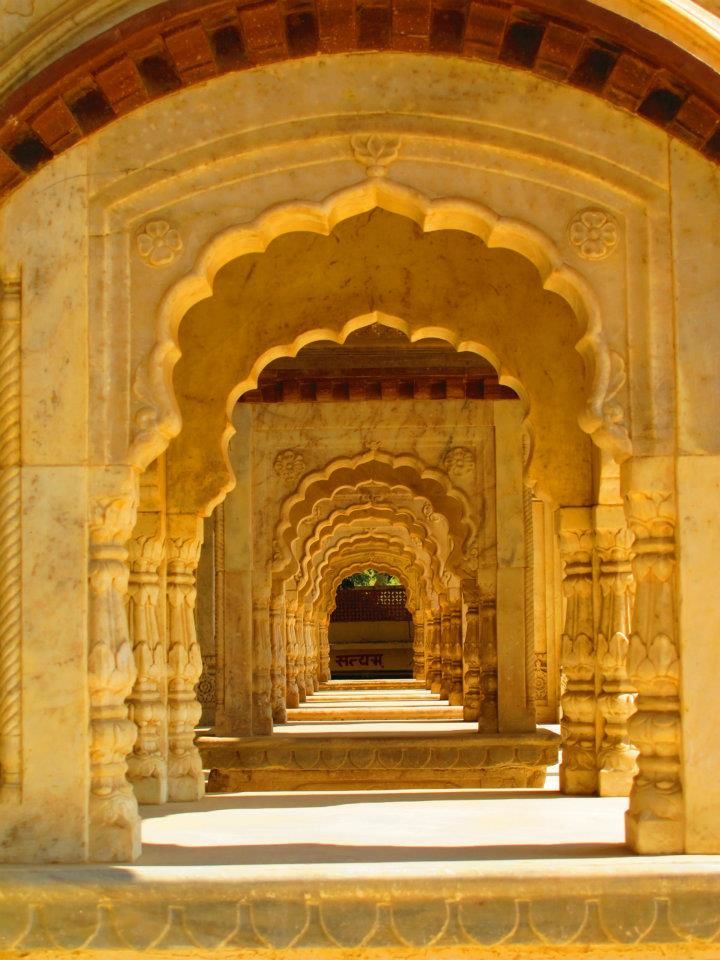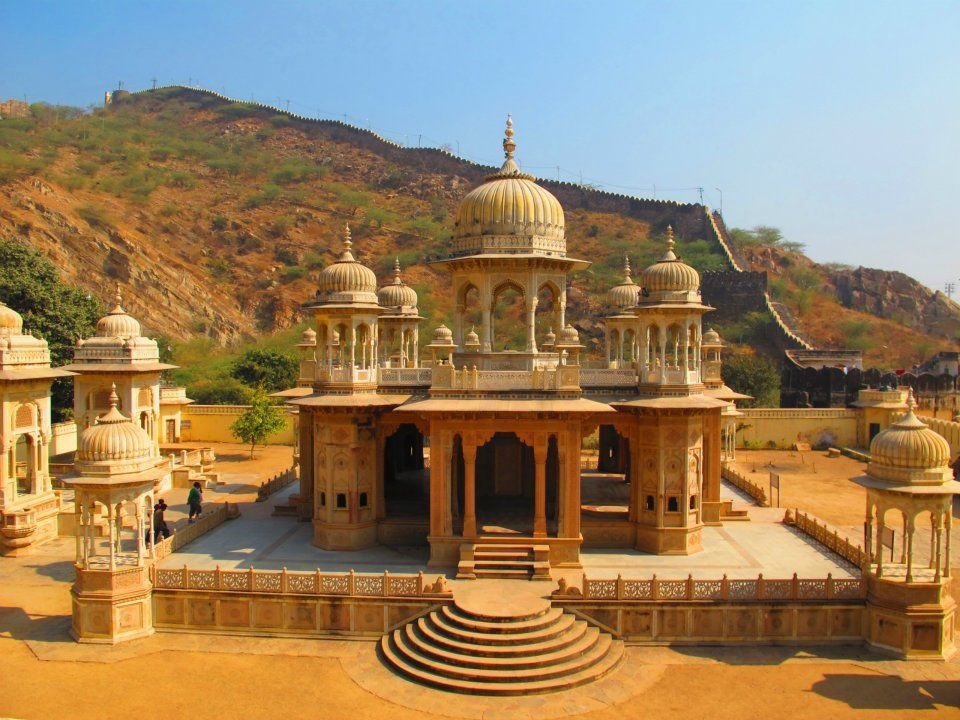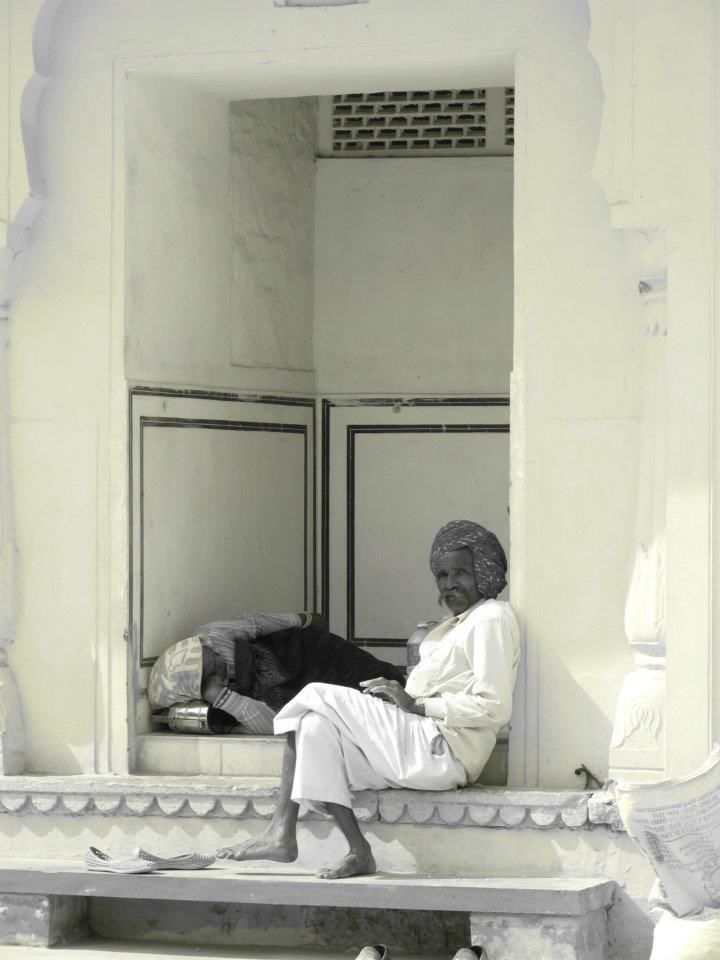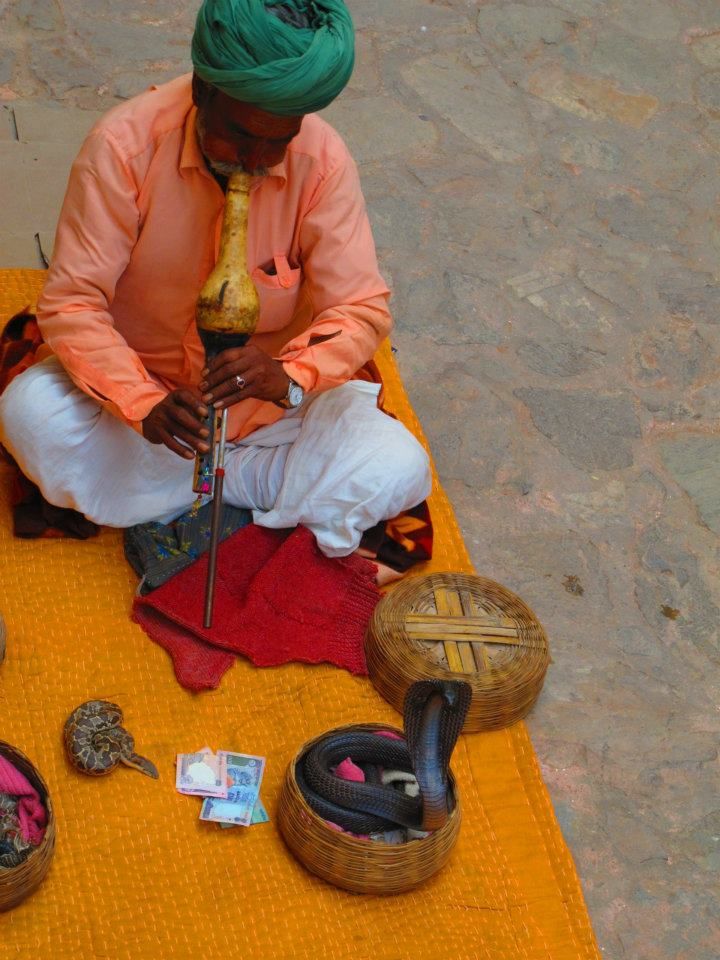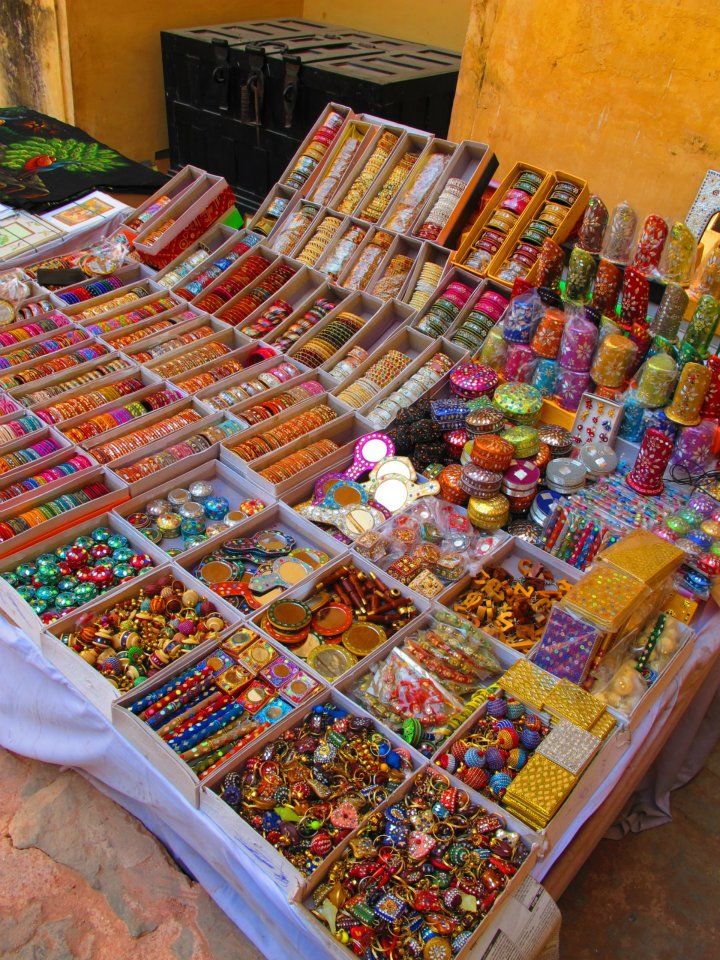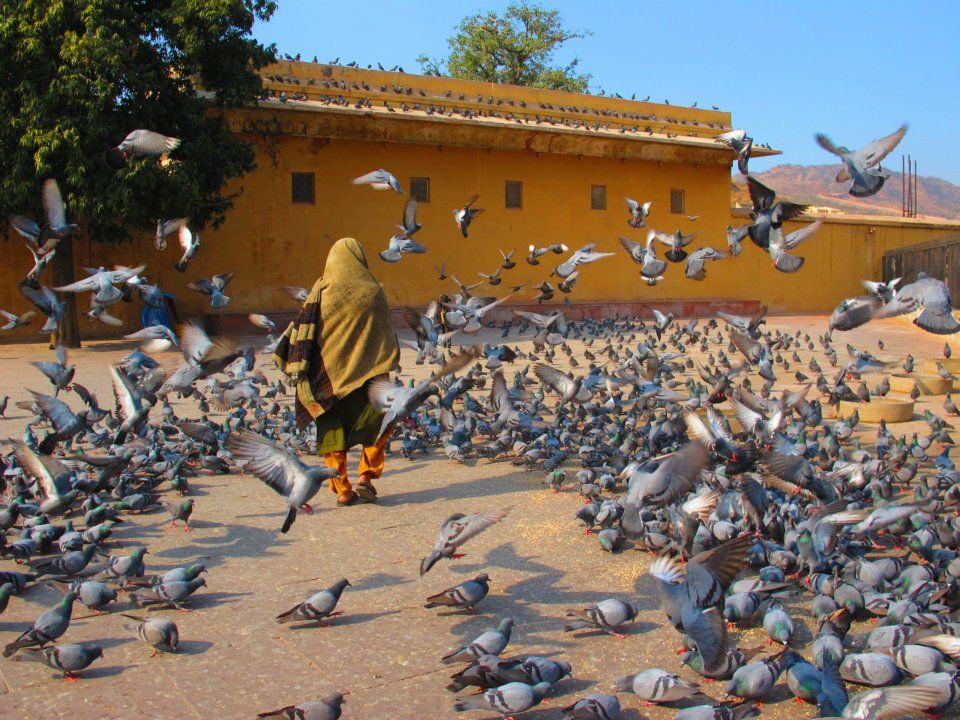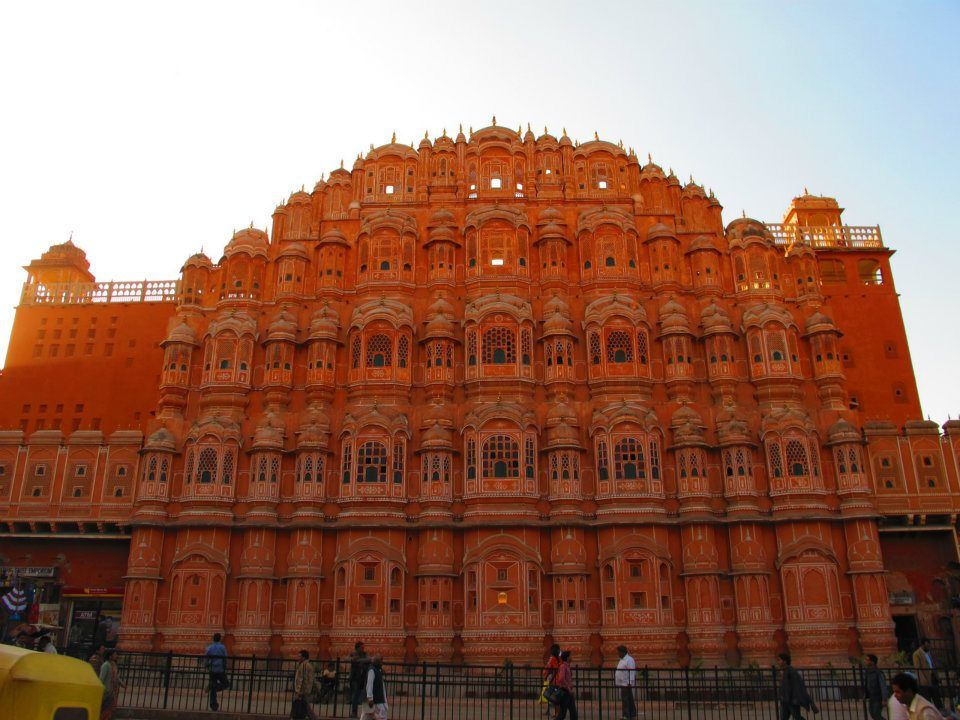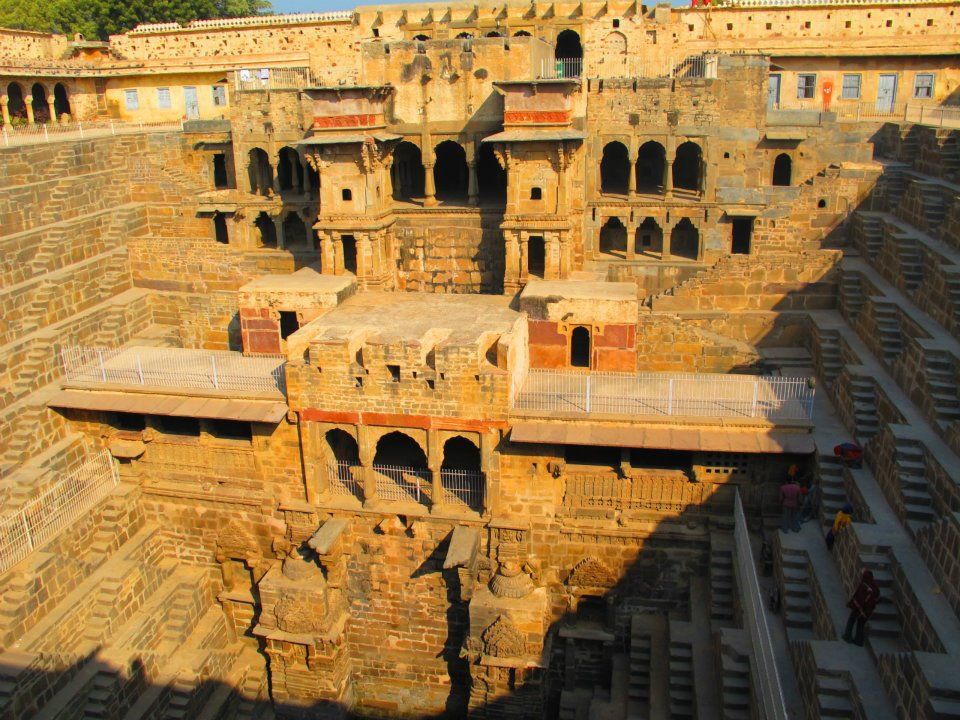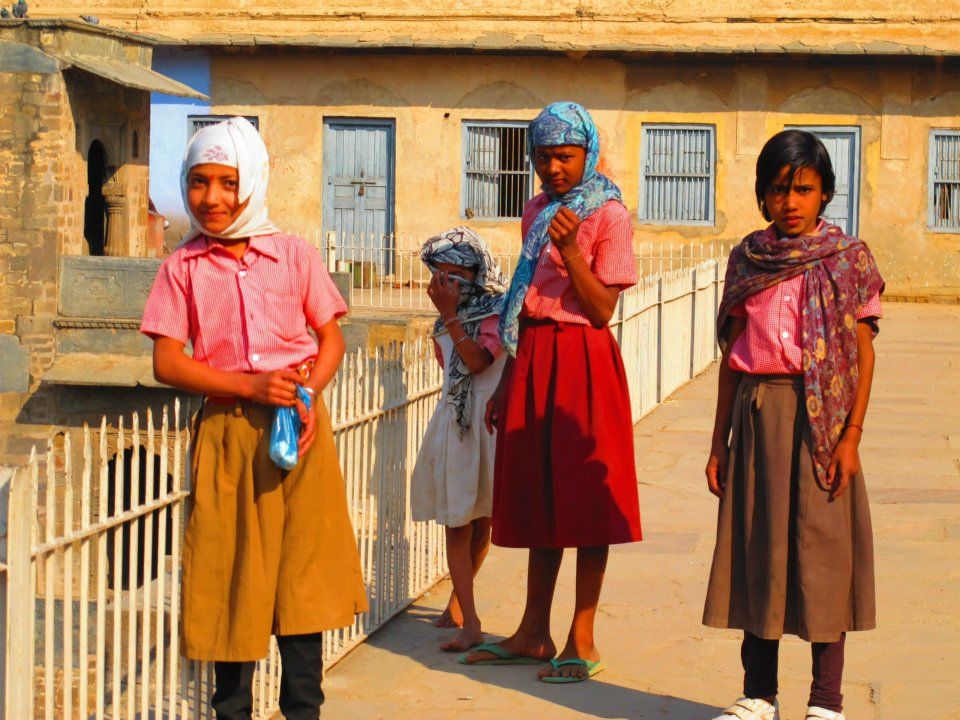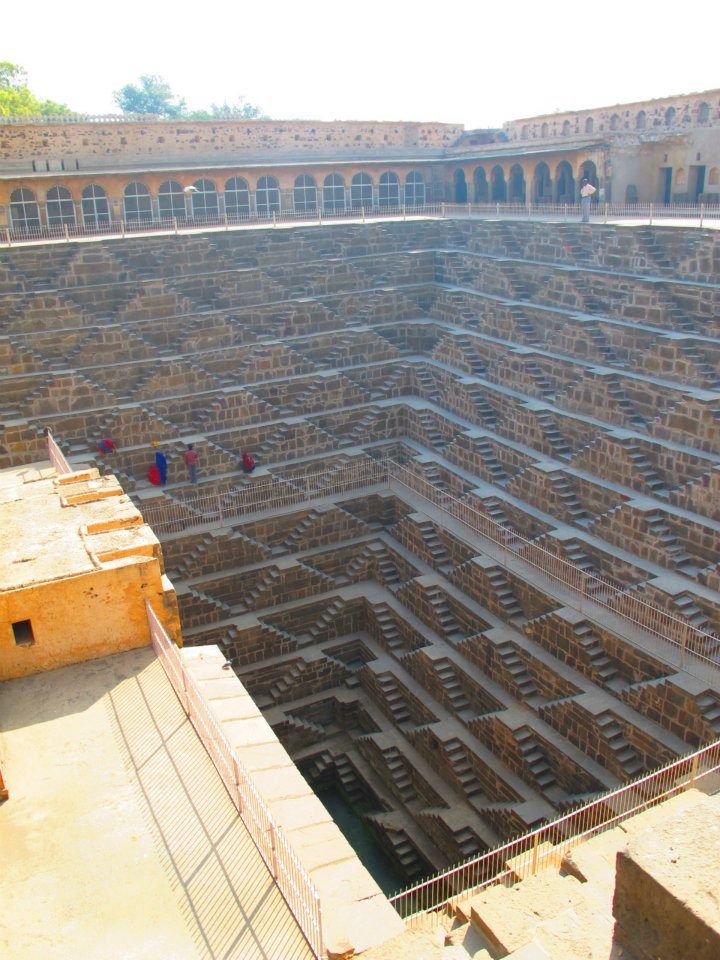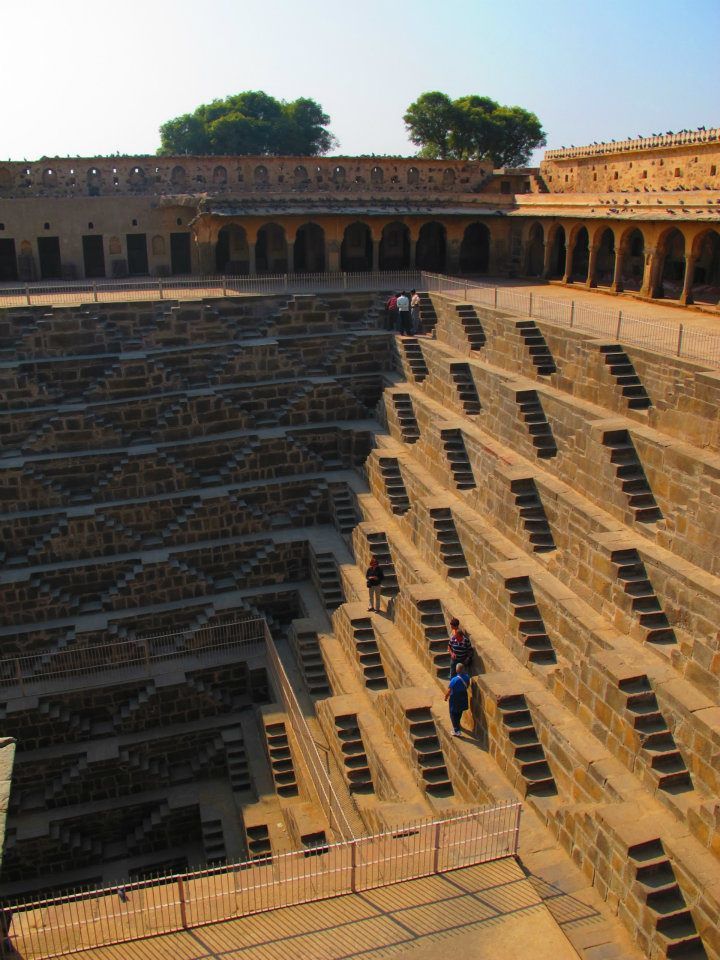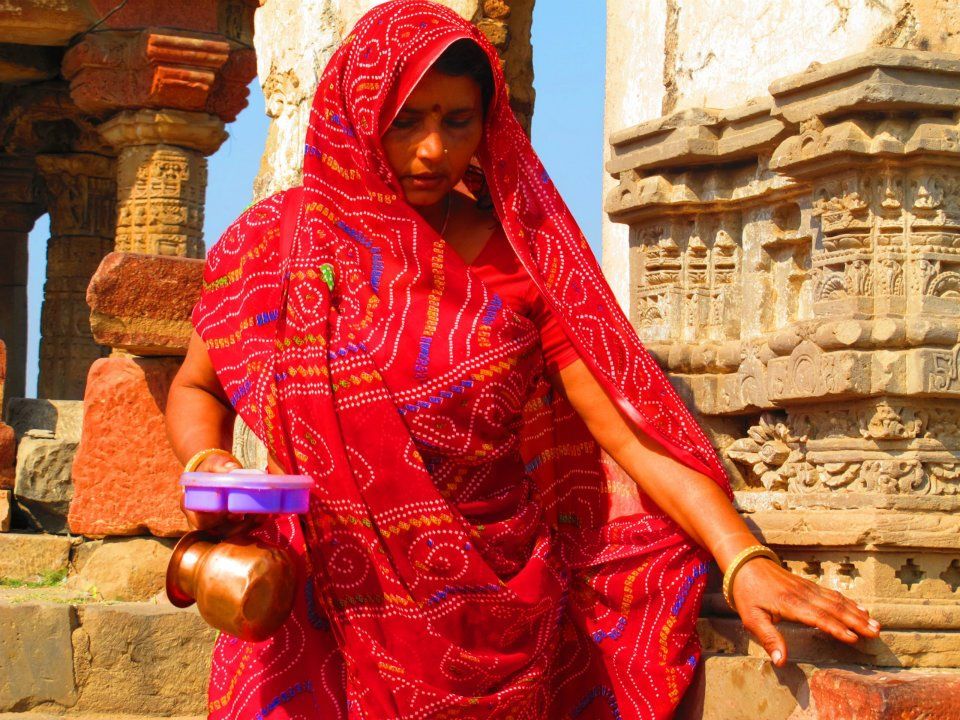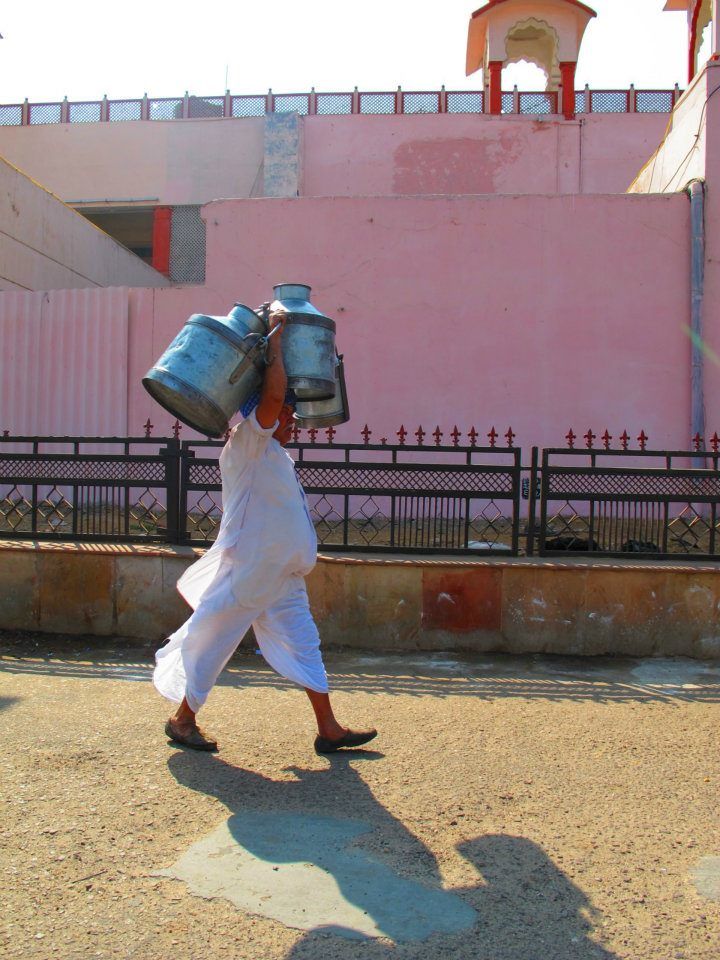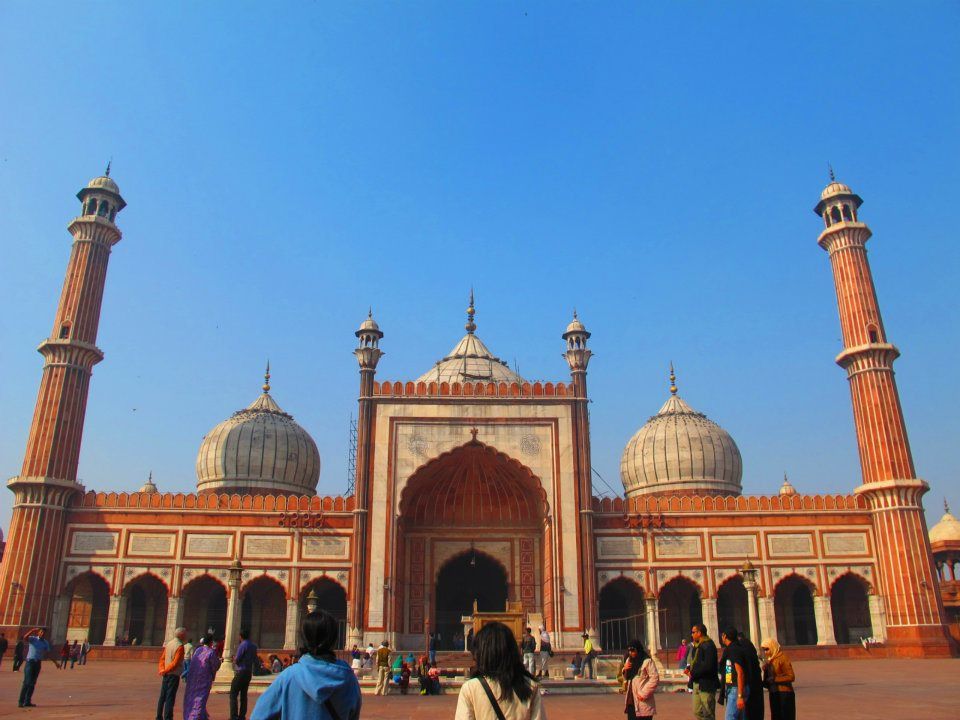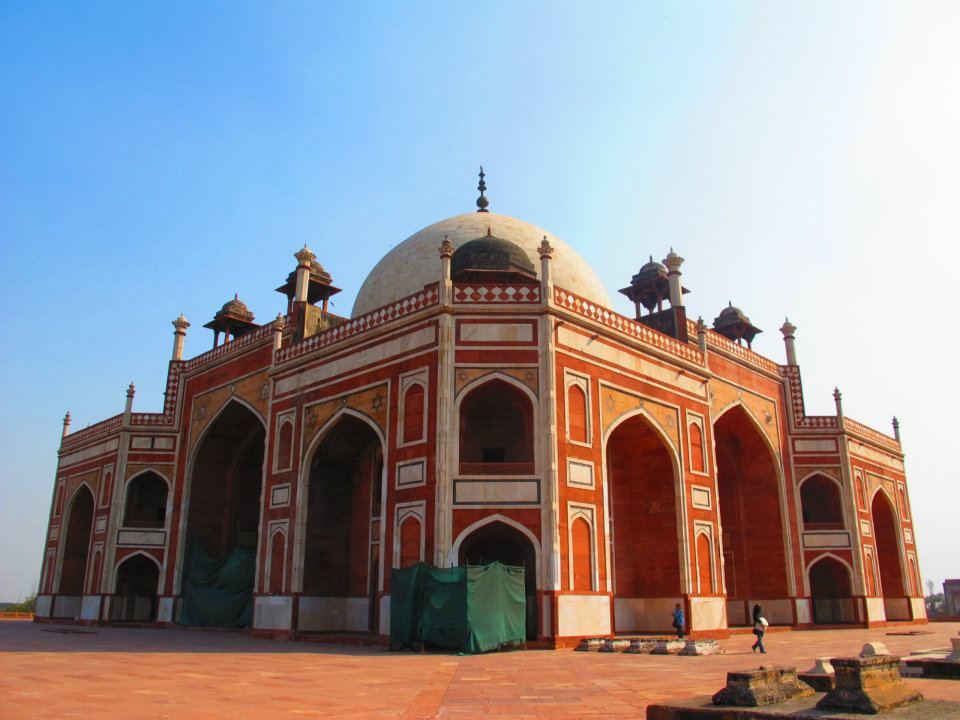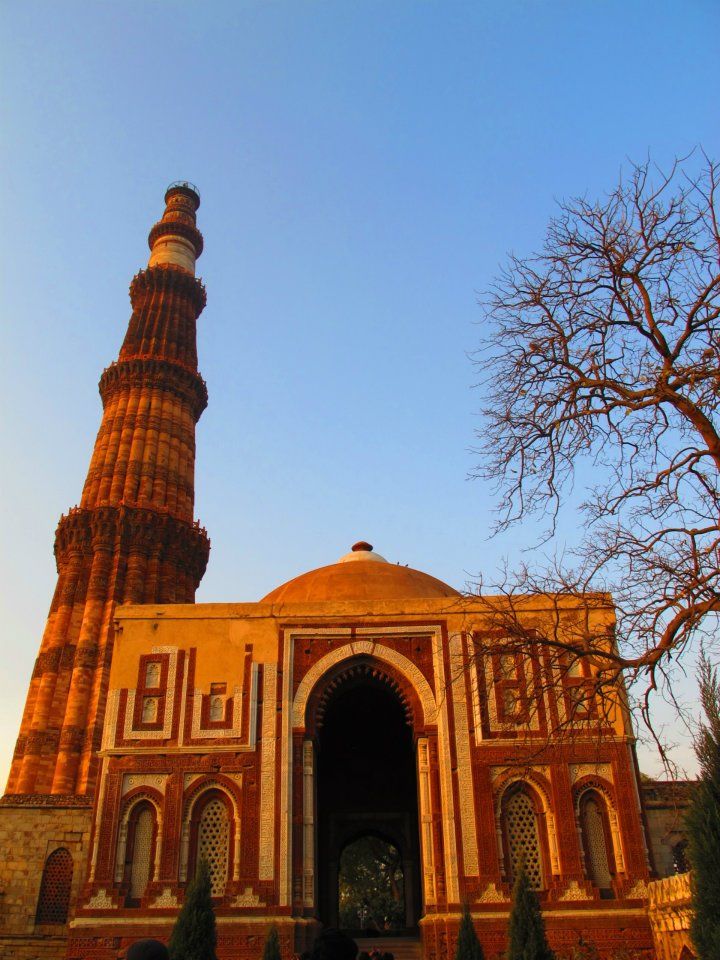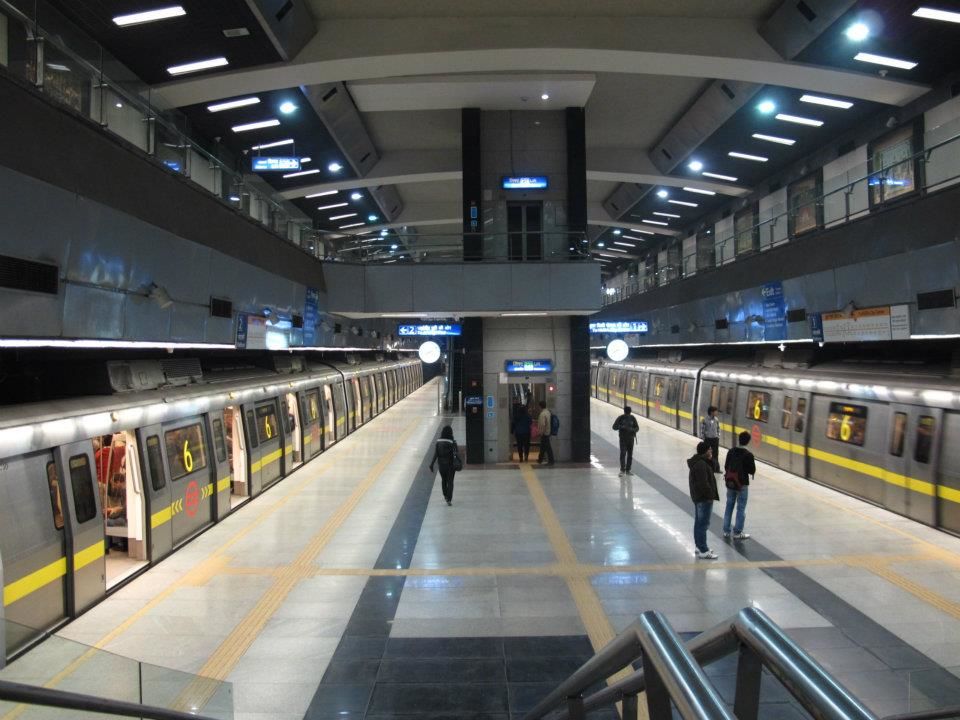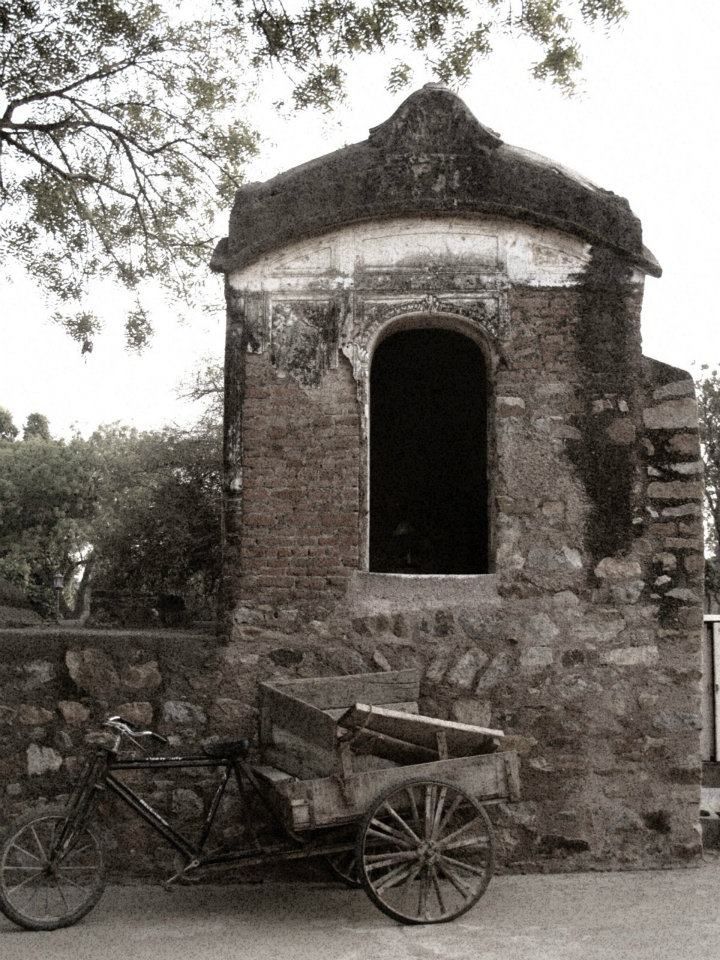 India - the land of Incredible. Or you could say the land of Kolaveri – for those of you who have heard of this famous song.  To me, India is indeed the land of colors. It is a Love – Hate relationship from what I experienced, and yet I just could not get enough of it. In fact, I am hunger for a return to soak up all the essence of it.  Oh I just love India !!  *hint*hint* 
So here are the drills of my journey from India:
Days Travelled : 11 days
Cities covered : Malaysia > New Delhi > Agra > Fatehpur Sikri >  Jaipur > Abharani > New Delhi > Goa > Chennai > Malaysia.
Judging by the fact that India is a vast community with different cultures and heritages, it didn't seem much that we covered throughout the journey. Oh well, I know I just need to make multiple trips back to India to satisfy my hunger for more.
Things we did before starting our journey ( In no particular order ) :
1.      We did not use Lonely Planet book to plan this trip of ours. (We decided that it's a waste of money to purchase one - only to be used for 11 days. Forget about borrowing from libraries – mostly are outdated )
2.      Go on Couchsurfing to search for host in New Delhi / Goa / Chennai.
3.      Apply tourist visa for India. 1 day process.
4.      Bought Flight Tickets : 
KL - NEW DELHI  = RM 349.00 (Air Asia ) 
DELHI - GOA = RM 252.20 (Spice Jet Airlines ) 
GOA - CHENNAI : RM129.55 (Spice Jet Airlines ) 
CHENNAI - KL: RM 272.40 (Air Asia ) 
TOTAL = RM 349.00 + RM 252.20 +  RM129.55 + RM 272.40 = RM1003.15
**You may opt to take the train if you have more time to spare in India. As for us, we only had 11 days and flight was the only option to save on time.
5.      Change currency : Malaysian Ringgit to Indian Rupees : RM1 = 15.4 INR
6.      Find a 3rd person via Couchsurfing : www.couchsurfing.org to join us for travelling – to save cost.
7.      Bought voucher for Ho-Ho bus via India Groupon :http://www.groupon.co.in  to be used in Delhi – hop on hop off bus.
8.      Brushed up on our Hindi language to be used in India. Thanks to all the Bollywood movies we watched.
No. 1 – No. 8 = checked checked checked !!!! Here we roll !
Please note ( based on my travel experience ):
1.      Dress to cover as much as you can, especially females - better to be safe than sorry.
2.      Hotels: Foreigners who are travelling with local(s) are NOT ALLOWED to be in the same hotel room. No matter how much you want to save on cost, you do not want to get yourself into trouble. Trust me!!
3.      Often than not, people expect tips every time & everywhere.
4.      Fight for your rights every day, with everyone. But don't forget to be friendly / good / humble.
5.      Always carry toilet paper with you to make the trip to the loo better. (except for hotels )
6.      I found it hard to buy toilet paper in India. So try to use it wisely till you stock up. (I kept all the toilet rolls from the hotels and packed some from Malaysia).
Hotel in Agra – 1 night @ Regency Hotel                                         ( Rs 550/pax )  
We got ourself tuk tuk for 3 of us with the help from the hotel reception to get around Agra.
1.      Tuk tuk to Taj Mahal , Agra fort and to lunch       ( Rs 350/pax )   
2.      Taj Mahal entrance fee                      ( Rs 20: Prana / Rs 20 :Jyoti / Rs 750 : Su yin ) 
** Local price is Rs 20 / Foreigner price is Rs750. Jyoti and I managed to persuade a local to get us tickets after our attempt to proof that we are from India failed over the counter. We got the tickets after convincing the local man that we are from India studying in UK. Oh yeah ! I feel good for my pocket already. While Su yin paid foreigner price since she didn't feel good doing so.
To Enter the Taj Mahal:
a. There will be lines to queue depending on season and time ( go early !)
b. Lines are separated by gender.
c. There were also security guards to check our bags and body check before we enter with a body scanner machine – similar to those in Airports where you have to walk through a door with sensor.
d. Entrance ticket to be presented to guard upon entry. ( We disguised successfully )
We then headed over to Agra Fort:
Agra fort entrance fee   :   ( Rs 20: Prana / Rs 20 :Jyoti / Rs 250 : Su yin )  
I queued up at the local queue to get tickets. Used my broken Hindi to the full advantage.  Managed to get ticket for me and Jyoti. Again - We disguised successfully. I was being more Indian than I had ever been.
We then head over to a hotel and put up a night. The hotel below is a governmental hotel chain. You may experience registering in an old, big log book with all your particulars. It took around 30mins to register. It was interesting compared to hotels that use computer to register.
1 night @ Gulistan Hotel, Fatehpur Sikri  :  (Rs 1485 – 3 pax/night ) 
- Hot water wasn't available at night. We showered with the ice cold hard water. Su Yin had to sleep with her long john.        
- We had to fetch our own hot water from outside of the hotel room to shower in the morning. The staff would place a huge pot with fire wood to boil it. Guests are welcome to take as much as they want on first come first serve basis.
We had a quiet morning walk under the cold weather to the visiting site. The young chap working at the hotel decided to take us there since it was his day off. I was glad He came along with us.
Fatehpur Sikri Monument entrance fee :   (Rs 20 : Jyoti / Rs 260 each: Su yin & Prana )
- Somehow, Jyoti was more Indian than I over here. No choice but to pay foreigner price. Jyoti !! aah – you won this time !! :p
- Guide fee    : ( Rs 100 shared by 3 pax)
We then took a quiet walk back to the hotel via a different route. Felt amazing - pure silence with the nature. Now you know why it is always good to mix with locals. They know things we don't.
We head over for some shopping to see if prices were reasonable. We were all satisfied with our purchases. I bought:
-        Fridge magnets :  3 pieces for Rs 120
-        Taj Mahal miniature model : Rs200
Su yin & Jyoti both bought themselves a shawl at Rs250 each.
Headed back to hotel for breakfast under the sun at the garden : (RS166 for 3 pax: Rs55.33 / pax )
 Stopped a bus by the main road, to Jaipur with some help from a local man: ( Rs200/pax )
- Bus ride was about 4 -5 hours with one stop in between for meal.
- We were worried about the hygiene level at the restaurant where the bus stopped for meal, so decided to buy ourselves biscuits and breads that was properly wrapped and seal from a shop nearby.
- We were the only tourists in the whole bus. Luckily, there were curtains where you can cover your space for some privacy - to avoid the locals from starring at 3 females uncomfortably.
- We gave Rs 30 tips for the bus assistance to remove our bags from the bags compartment. He forced us into it and we had to bargain and settled for Rs30. I don't think this was necessary, but had to in order to stay out of trouble. There were other guys standing close to us – Scary !
 From the bus stop, we took Tuk tuk to hotel :   (Rs400 for 3 person)
2 nights at Hotel : (Rs 1000 / night for triple room )
- Hotel with hot shower / TV / small balcony to see sun rise.
Chitra Katha
60, Hathroi Fort, Hari Kishan Somani Marg,
Ajmer Road, Jaipur - 302001
Phone : +91 141 2361964 / +91 941 4079671
www.chitrakatha.co.in
We then headed over to Choki Dani with  tuk tuk                                  
 - Choki Dani entrance fees :    (  Rs 1300 for 3 pax )
*There was a camera fee charge – Rs 100 per camera if not mistaken.
*You may pay for one - nobody actually check how many cameras we used. Heheh J
- Tuk tuk ride for 2 ways ( Hotel – Choki Dani & return ) :   (Rs400 for 3 pax)                                                                                                               
- Camel ride at  Choki Dani  :  (Rs10 / pax / ride )
We headed back to hotel after Choki Dani under the cold winter breeze via tuk tuk with horns from all different directions. That's one of the interesting parts of travelling. I found myself doing that in Malaysia at times, silly me. After effect of travelling do contribute to your environment.
To me, Choki Dani was like a voodoo land with all the drums, musics, costumes, dances, heritage houses. It was a bit spooky but at the same time interesting because this was the spot TO BE to gauge all the interesting things that we may not encounter throughout our journey.
**Do not miss the FREE traditional buffet, FREE henna tattoo, FREE drinks available while there. (It was sort of included in the entrance fee that we paid, I said FREE just to tempt you to eat more.) 
Day 4
 Breakfast at hotel was Rs200 for me. I had the BEST CHAI ever in India here at this particular hotel. We ordered Chai for all the meals that we had at this hotel. That's how good it was! We managed to chat up with few young gentlemen working at the hotels' restaurant. They were mostly from further up north, Darjeeling. Having to travel days by train just to be home in time during festivals.  We looked bigger in size standing next to them. That's something to think about.                                                  
We worked our way using our limited Hindi language and secured a Tuk Tuk & driver by the name of Ali just outside of this hotel. There were many Tuk Tuks waiting for guest/tourist outside the hotel. We had to make a good bargain with all before we got Ali for the best price. It was like an auction for the best price. We paid Rs 500 for Ali to take us on a day tour to major places in Jaipur as below:
**I took His phone number in case I need to call Him during our tour.
Entrance fees that I paid:
1.      City Palace                       : Rs 100 / pax  ( I paid local price )
2.      Janta Mantar                   : Rs 20 / pax    ( I paid local price )
3.      Hawa Mahal                    :  Rs 10 / pax     ( I paid local price )
4.      Gaitore                            :   Rs 20 / pax    ( I paid local price )
5.      Amer Fort                        :   Rs 200 / pax  ( I paid Foreigner price )
** (got caught here for using local ticket (Rs40). I in disguise failed terribly.)
In between, we ordered a Thali Set for lunch and shared among the 3 of us at Rs222 / pax.
We bid Ali good bye at Johri Bazaar to end the day with some materials shopping / souvenirs / etc.
We decided to try out some real Bollywood experience, met up with Ali later that night for a show at the cinema with Jyoti. Su Yin was tired from the day, so she was left to sleep at the hotel. **Good thing about the locals - always know where the best place to watch a show is. Jyoti and I decided to treat Ali for the movie since He gave me a FREE ride to an internet café to check my Couchsurfing / Emails etc. 
Ali brought us to Raj Mandir Cinema and we all watched Agneepath  / Diamond Bod / Rs 450 per pax / 9.30pm show.
Day 5
Breakfast @ Hotel :    Rs 71/pax
We then got a car with driver to drove us to Abharani for Rs2100 shared by 3 of us. An hour journey to this amazing place. It is not a famous sight as Taj Mahal, but people do know this place. There were tourist buses coming to this small village to witness this amazing sight.
Abharani guide fee : Rs 200 for 3 of us.
We then got the driver to drop us off at Jaipur train station to catch the train to Delhi.
Bought our tickets Jaipur to Delhi : Rs 84/pax
**there were lines divided by gender. We queued at the ladies line obviously, but that didn't mean that they were being kind. The ladies were pushing each other from back to front and we swayed our way with the flow.
**There was a lady trying to cut our queue, I had to shout and warn that lady in Hindi in a very fierce tone that she went all the way to the back of the line to queue up. Jyoti was actually shocked with my reaction as she has never seen me doing that before. ( Thanks Jyoti for teaching me Hindi )
**Tips :  fight for your rights and don't be afraid of it.
** There were other female tourist trying to buy their train tickets at the counter, they got pushed aside. So do what you supposed to. We can't help much since we had a train to catch soon.
Went for lunch at the train station : Rs80 for my lunch set
Proceed to the platform and wait for the train. Missed the train, Yes ! We missed the train due to the poor display of the train number and the announcement was not in English. Went back to the ticket counter > got a refund > bought a new train ticket to Delhi at a later time. Rs 535/pax.
**Note :  We had to queue up again and fight our way through the pushy line. It was indeed a memorable one.
** Train tickets were all numbered seated. You are sure to have a seat secured. However, please note that passengers will still push their way through the door and fighting to be first to board the train. We couldn't help but to blend in with the local customs. It was just another day in India. :)
**Food in the train keeps coming for more than 3 times. We were stuffed and happy  !
Train took us about 5 hours to arrive Delhi.