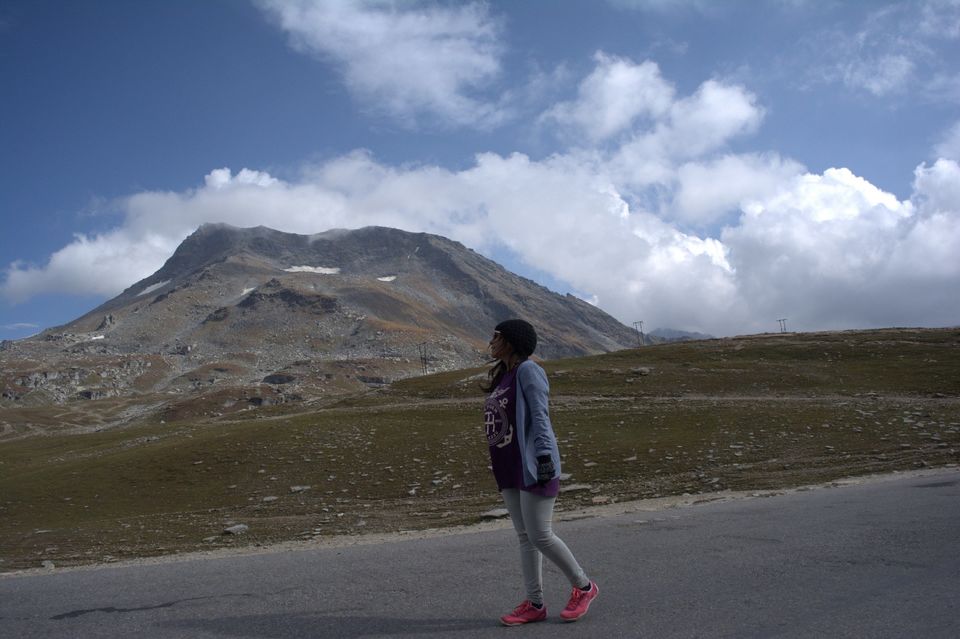 You Never Forget Your First Time
Wednesday, September 2, 2015, 10 PM: The end of a particularly bad day saw me at a friend's party bemoaning the amount of work I had and how it wasn't what I thought I'd end up doing. The patient ear listening to me asked what it was that I wanted to do. "I just want to travel and write!" I'd cried.
Friday, September 11, 2015 3 PM: I walked through the Arrivals gate at the Delhi airport, waiting for the friend who was to drive me into town. I was to be dropped off at Connaught Place, where I had to rendezvous with a group people with whom I would be setting off on a two week road trip to and through the magnificent Ladakh.
My best guess till today is that had I asked for anything at all at that moment, I would have gotten it. I shall forever be glad that this is what I asked for.
Visiting Ladakh, one of the largest and least inhabited districts in India and possibly the world, was akin to going back in time. The mountains, rock formations and water bodies that surround you seem like a wise, imperious old man. An old man who has lived through every age our planet has witnessed and has millions of stories to tell, if you listened carefully. The lack of greenery creates an illusion of the air being at a standstill, but step out of your car and you would be taken aback by the sheer velocity of the winds that can literally cut through rock.
Our itinerary was impressive; Delhi - Manali - Jispa - Leh - Turtuk - Hundar - Pangong - Leh - Kargil - Srinagar - Delhi. Even now, when the trip is done with, I still cannot believe I actually visited all these places.
Here I'd like to let you in on a little secret, before this trip the farthest I have ever been northward was Chandigarh. My never having seen mountains ever before soon became a point of fascination and wonder as to how Ladakh would look to an absolute first timer.
From the lush greens and gushing rivers of Manali to the drive through Jispa and camping in a field next to the home stay, from star studded nights to my first ever shooting star sighting, from roads that put our cities to shame (the Border Road Organisation or 'BRO', really rocks) to stretches that actually caused bruises with the amount we were tossed about inside each car, from inconceivable rock formations and bluest waters to my first snow fall and taste of snow, plucking fruits off trees and eating wai wai in a tent in a middle of nowhere 'town' Pang...everything I experienced had my incredulity growing by the second.
The cold I measured in the number and thickness of the gloves I bought. Dras, the three highest passes in the world - Tanglang La, Chang La, Khardung La, Kargil, Turtuk - one of the last Indian villages in that direction... they were all checked off my list!
Don't get me wrong, as a first timer there were times when I thought the cold was going to do me in or I was most definitely going to slip off this hill. But the trick is to respect the nature around you and give in to it, and you would do just fine.
Though it's not easy, try you must. Because, you will return with a lot more than memories. I returned with clarity, peace, a lot of calm, purpose, and a decision about how life, at least mine, should be lead. There's only one way to find out what you could return with.