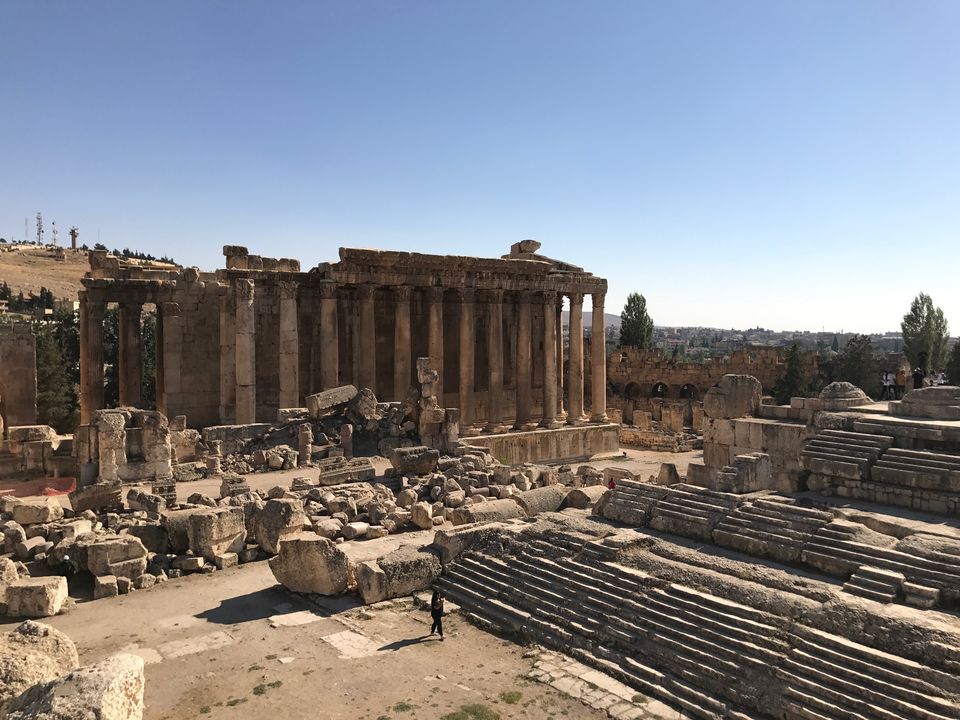 In this world, everything can change just like that!
When ever we talk about Lebanon the first thing that comes to our mind is the nightlife and here are some of my favorite places: SKYBAR Beirut, The Gärten by Uberhaus, Iris Beirut, Martyrs' square, B-018 Night Club, White Beirut, O1NE Beirut, Seven Sisters
Quick tip: plan well in advance coz the world comes to party in Beirut and places can get over crowded
Wake up to the beauty of Beirut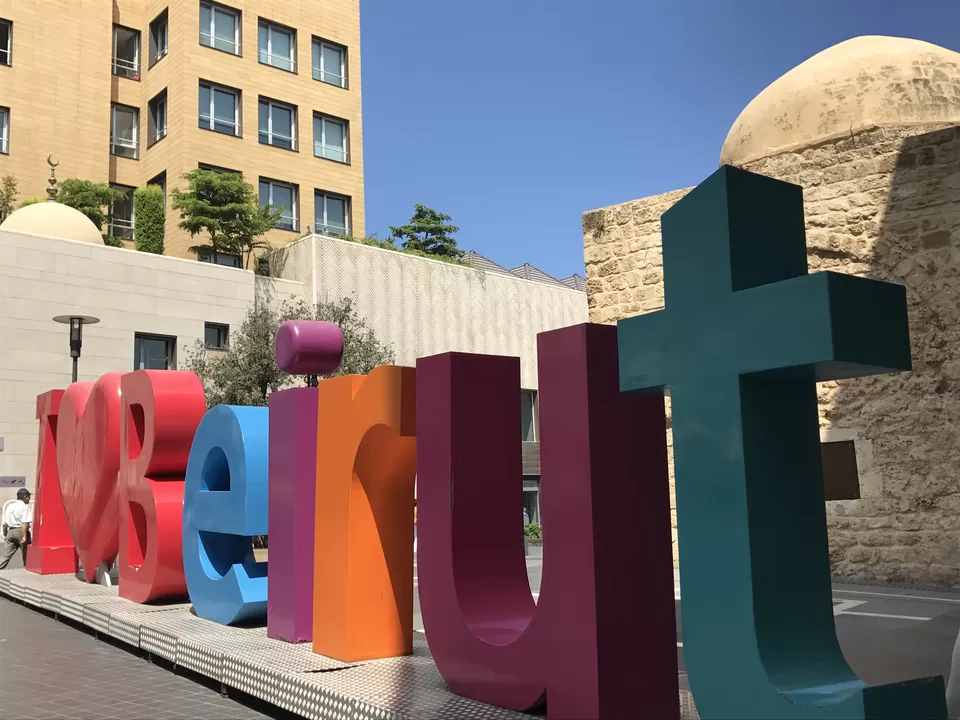 Now and then of Beirut lets go back in time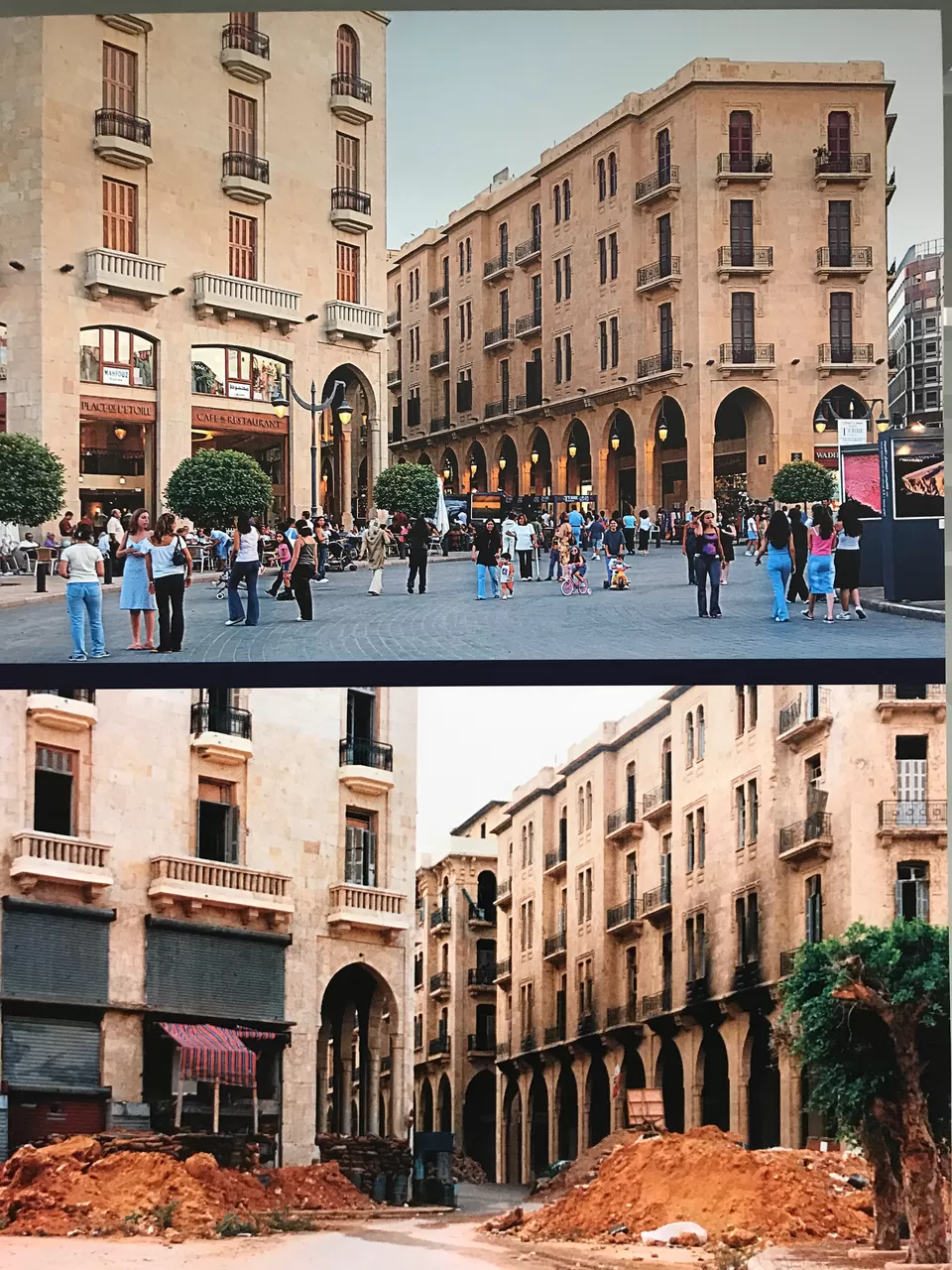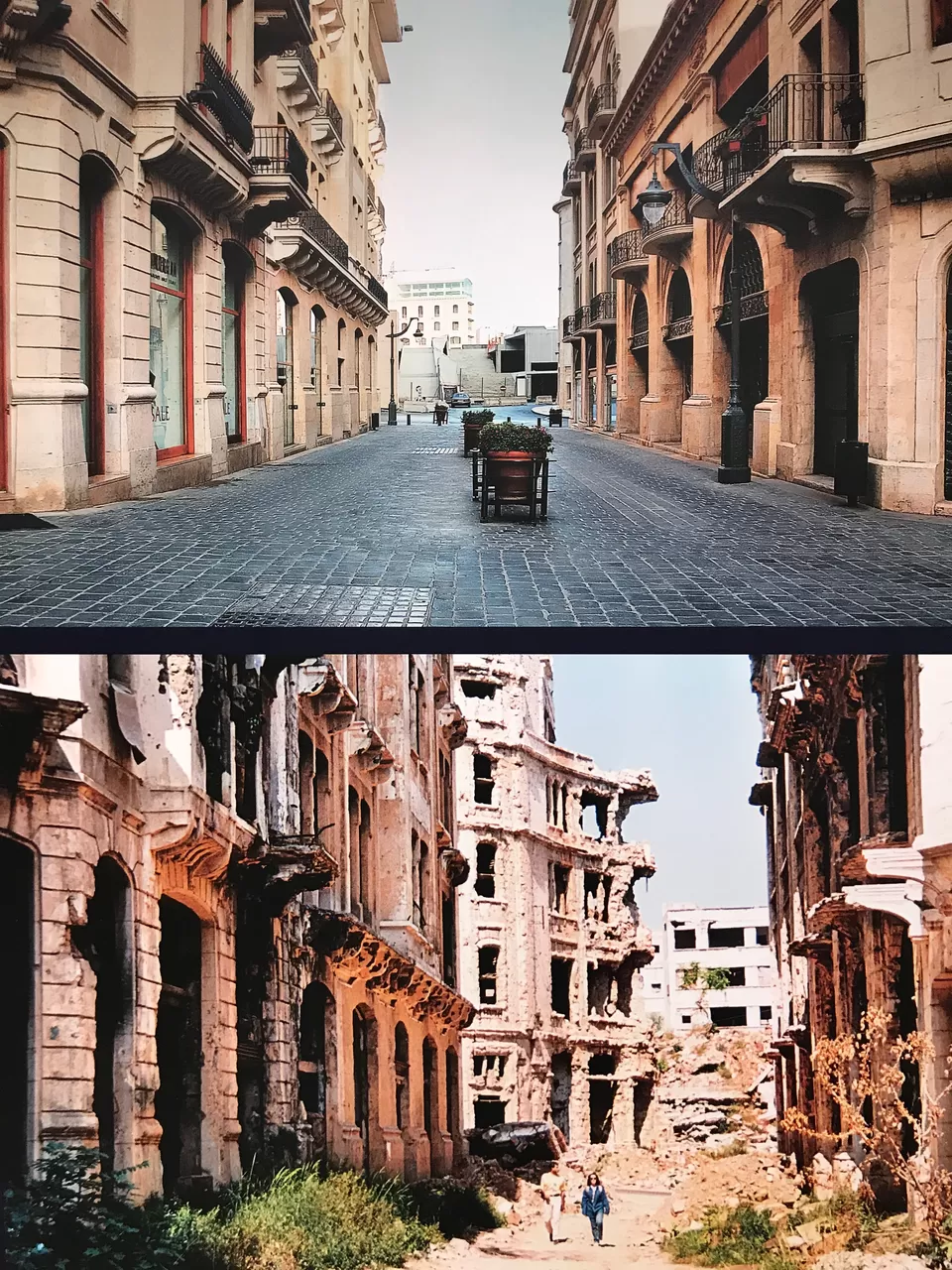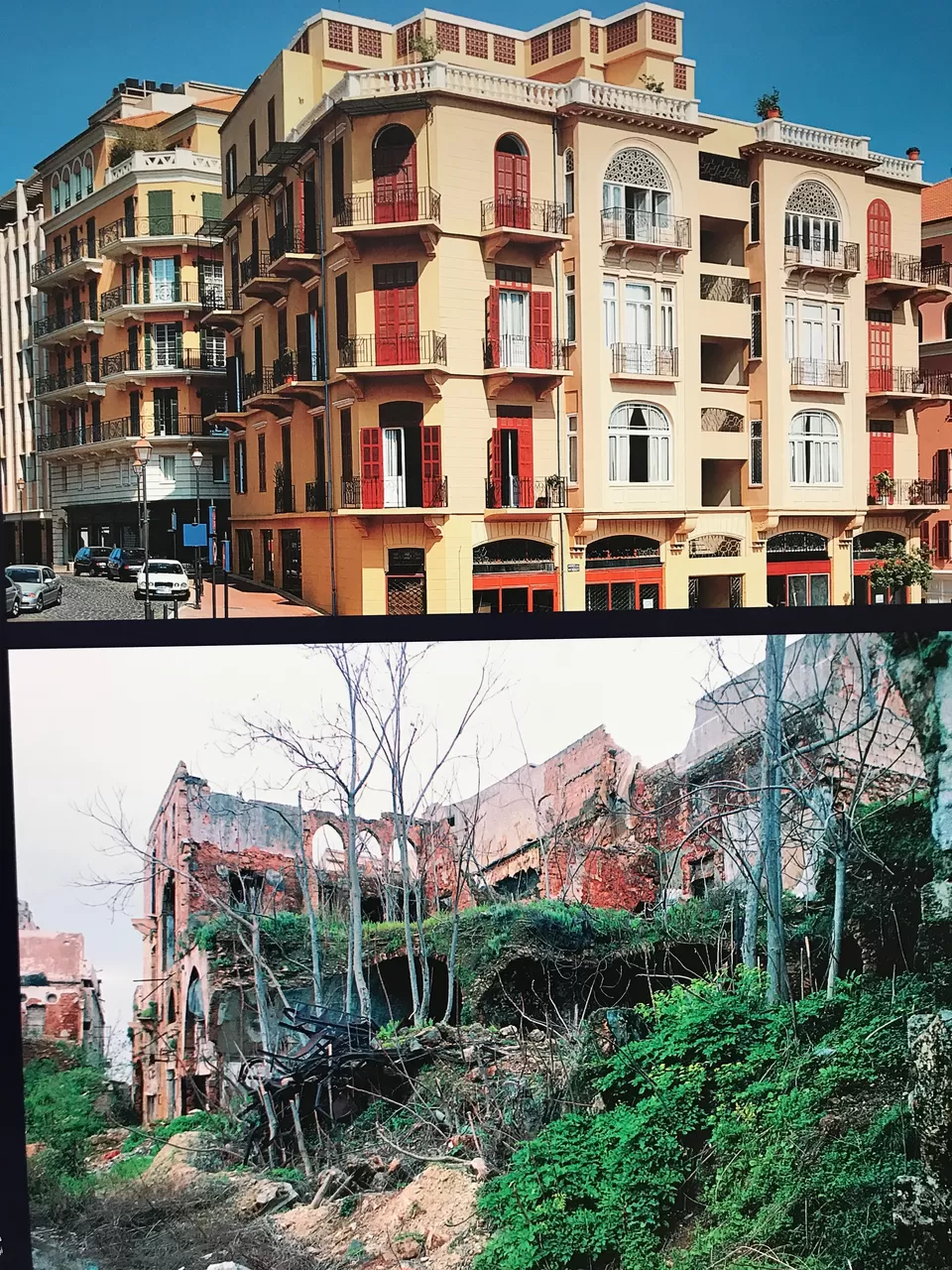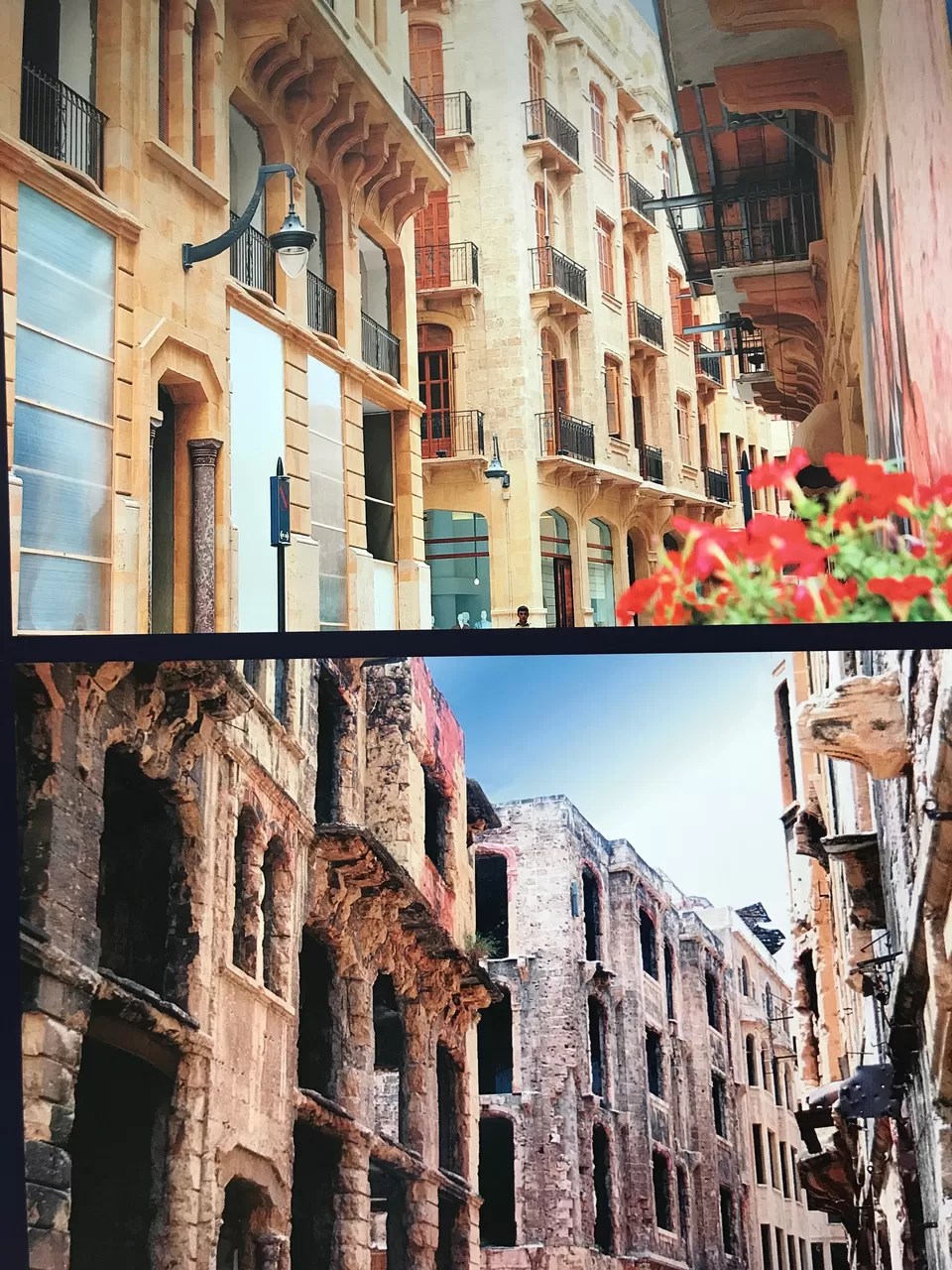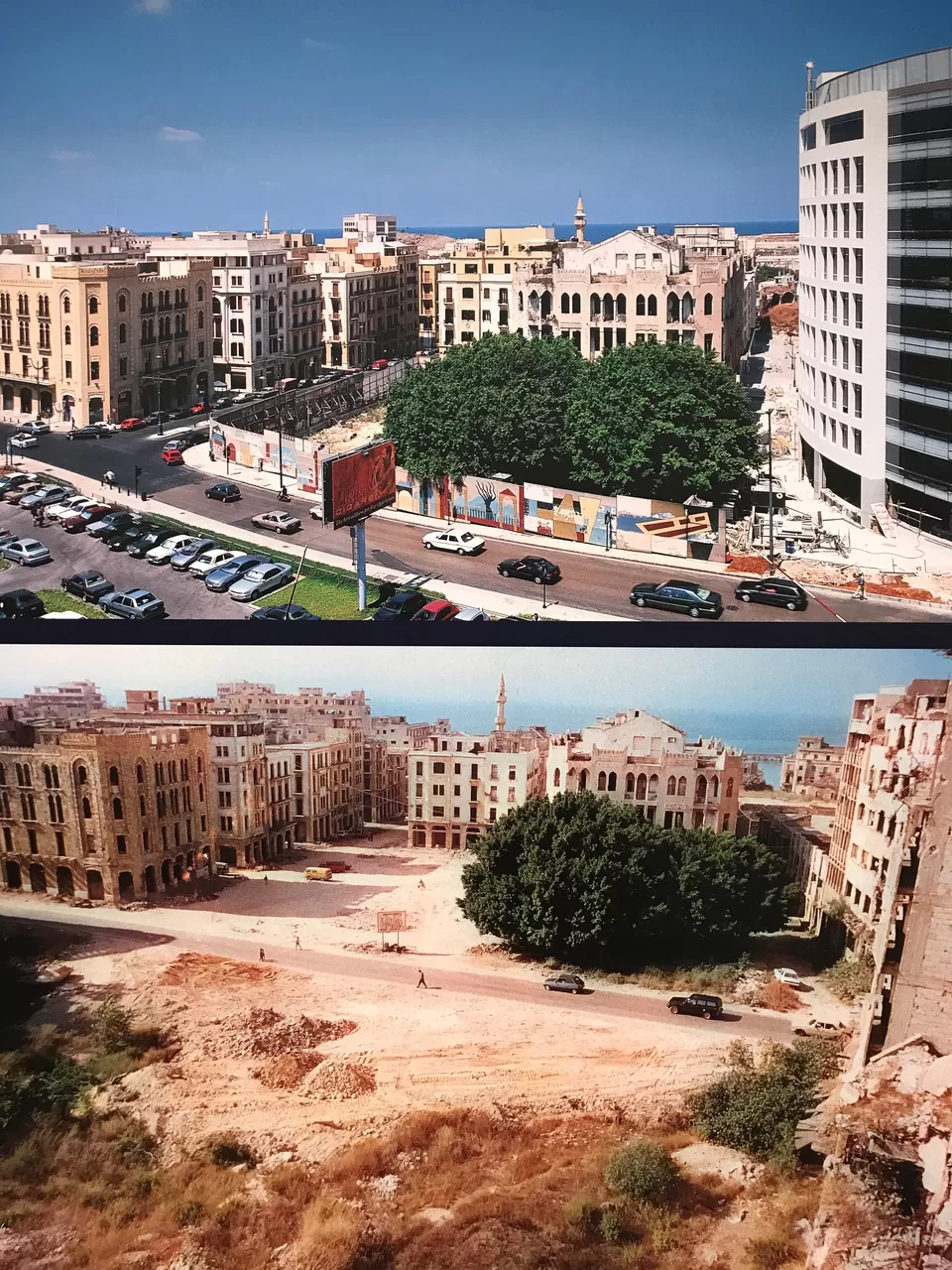 Temple of Bacchus
Baalbek, is a town in the Anti-Lebanon foothills east of the Litani River in Lebanon's Beqaa Valley, about 85 km (53 mi) northeast of Beirut and about 75 km (47 mi) north of Damascus. The capital of Baalbek-Hermel Governorate, Baalbek has a population of approximately 82,608,[citation needed] mostly Shia Muslims, followed by Sunni Muslims and a minority of Christians. It is reckoned a stronghold of the Shi'a Hezbollah movement. It is home to the annual Baalbek International Festival.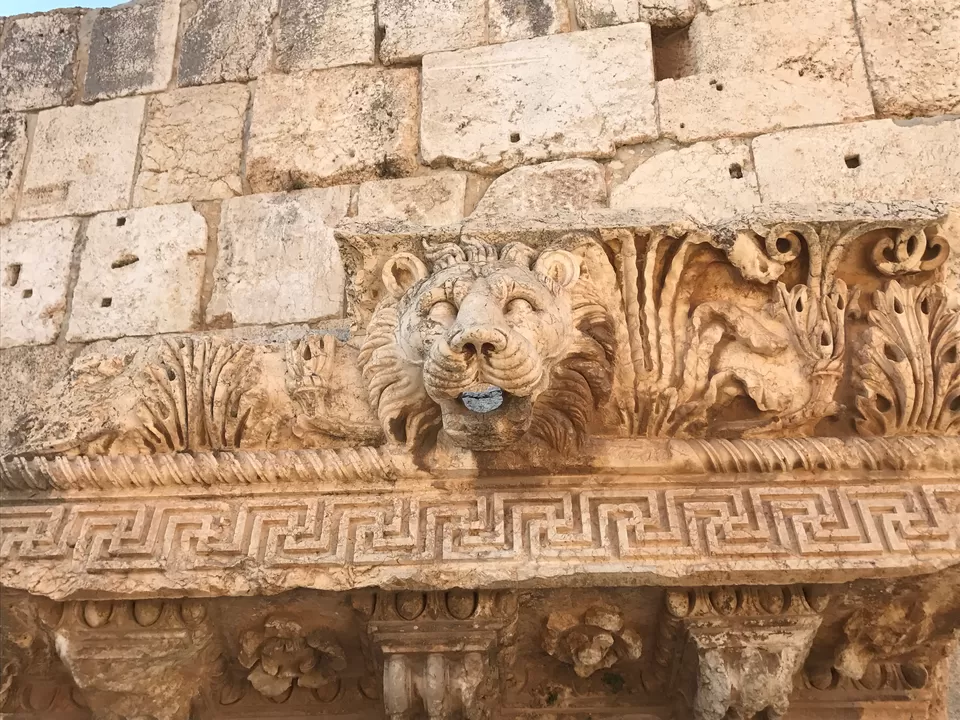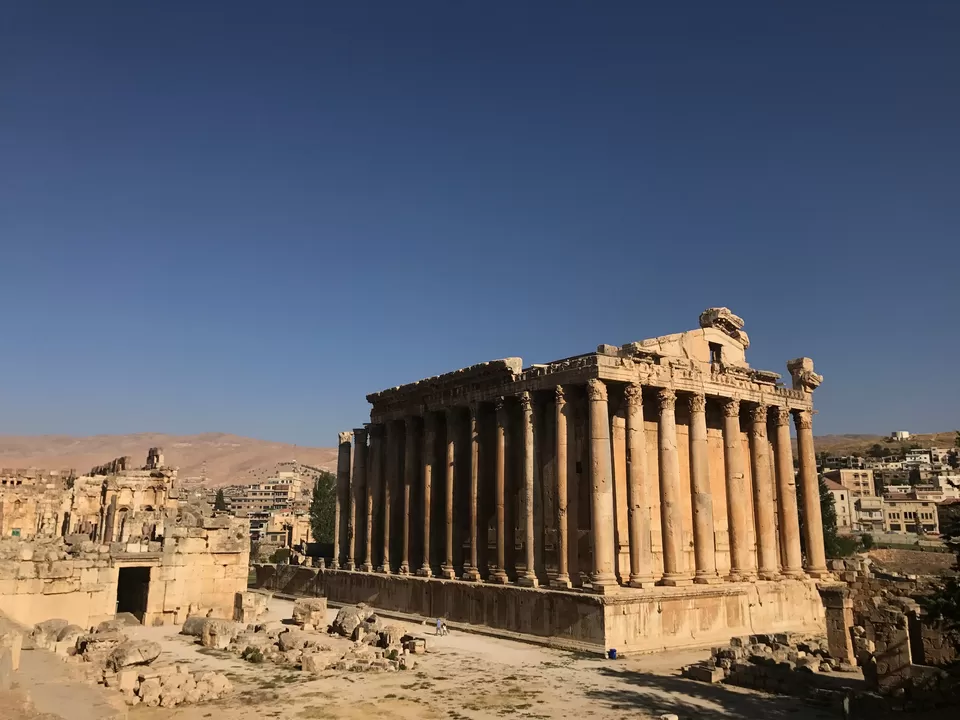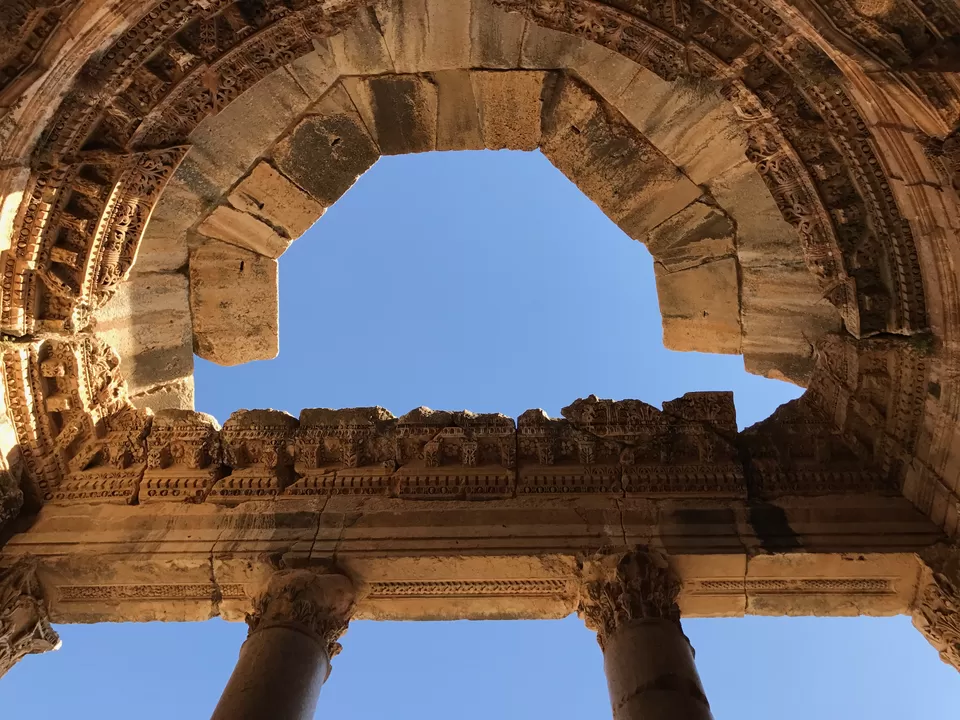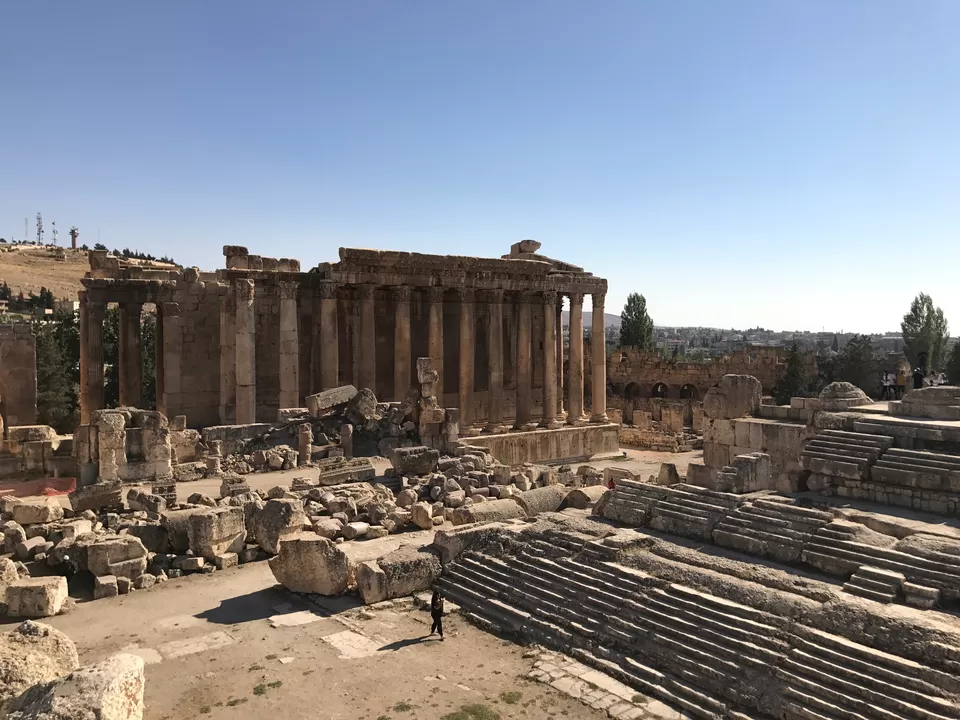 The Temple of Jupiter—once wrongly credited to Helios—lay at the western end of the Great Court, raised another 7 m (23 ft) on a 47.7 m × 87.75 m (156.5 ft × 287.9 ft) platform reached by a wide staircase. Under the Byzantines, it was also known as the "Trilithon" from the three massive stones in its foundation and, when taken together with the forecourt and Great Court, it is also known as the Great Temple. The Temple of Jupiter proper was circled by a peristyle of 54 unfluted Corinthian columns: 10 in front and back and 19 along each side. The temple was ruined by earthquakes, destroyed and pillaged for stone under Theodosius, and 8 columns were taken to Constantinople (Istanbul) under Justinian for incorporation into the Hagia Sophia.[citation needed] Three fell during the late 18th century. 6 columns, however, remain standing along its south side with their entablature. Their capitals remain nearly perfect on the south side, while the Beqaa's winter winds have worn the northern faces almost bare.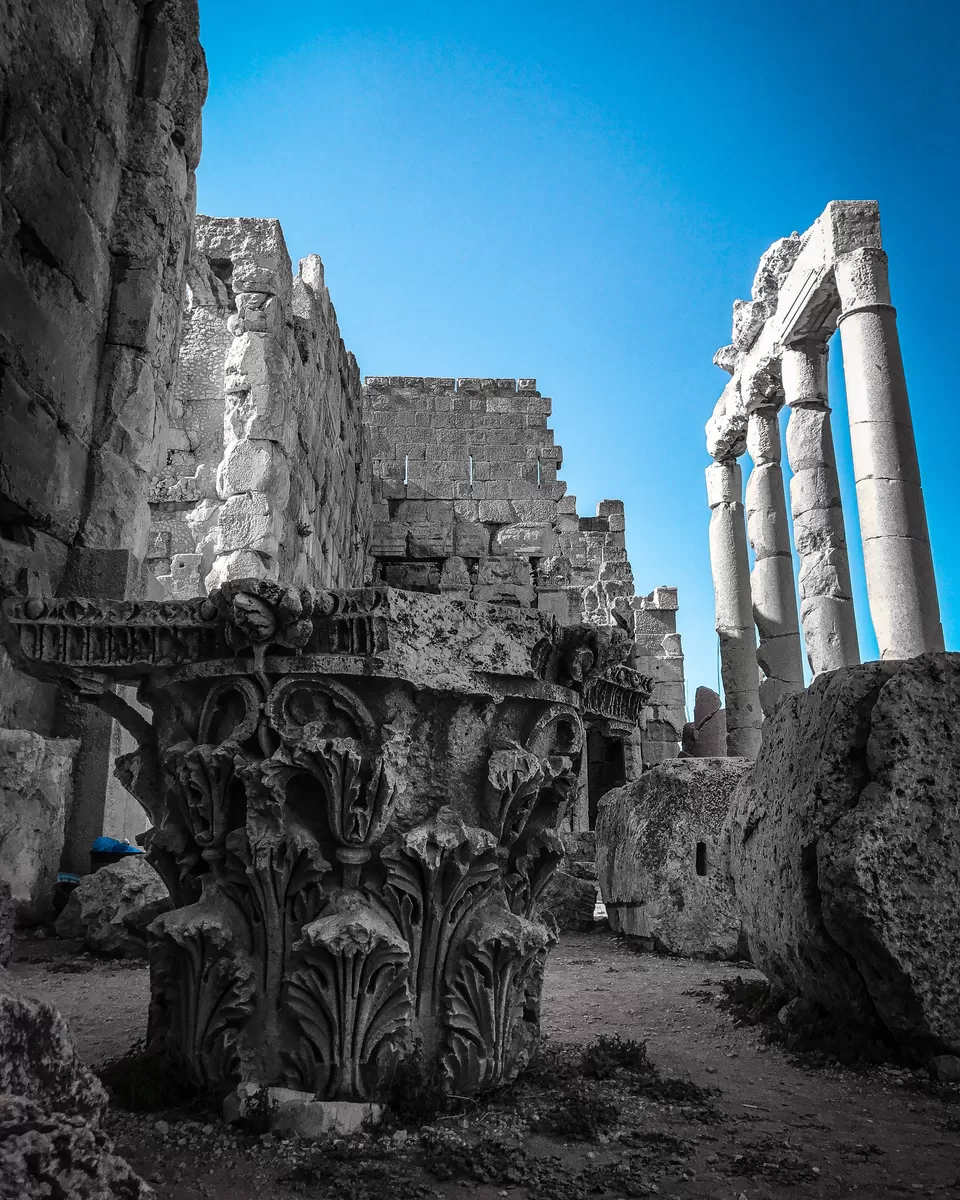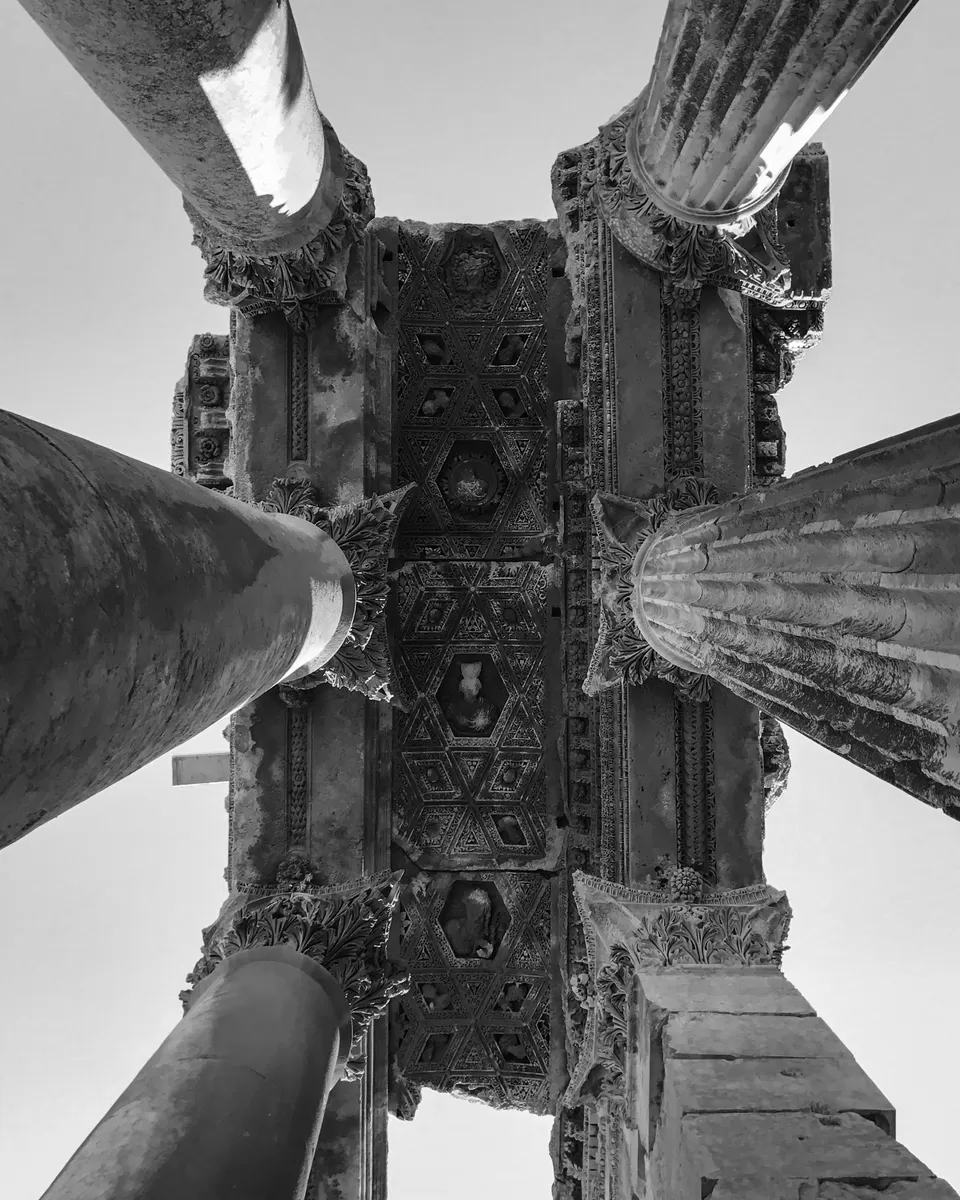 Baalbek temple complex, fortified as the town's citadel during the Middle Ages, was constructed from local stone, mostly white granite and a rough white marble. Over the years, it has suffered from the region's numerous earthquakes, the iconoclasm of Christian and Muslim lords, and the reuse of the temples' stone for fortification and other construction. The nearby Qubbat Duris, a 13th-century Muslim shrine on the old road to Damascus, is built out of granite columns, apparently removed from Baalbek. Further, the jointed columns were once banded together with iron; many were gouged open or toppled by the emirs of Damascus to get at the metal. As late as the 16th century, the Temple of Jupiter still held 27 standing columns out an original 58; there were only nine before the 1759 earthquakes
Alexander and his tales of Saidon
Saida is the third-largest city in Lebanon. It is located in the South Governorate of Lebanon, on the Mediterranean coast, about 40 kilometers (25 miles) north of Tyre and 40 km (25 miles) south of the capital, Beirut. In Genesis, Sidon is a son of Canaan, a grandson of Noah. Its name coincides with the modern Arabic word for 'fishery'. it was invaded by the emperor Artaxerxes III and then by Alexander the Great in 333 BC, when the Hellenistic era of Sidon began. Under the successors of Alexander, it enjoyed relative autonomy and organized games and competitions in which the greatest athletes of the region participated.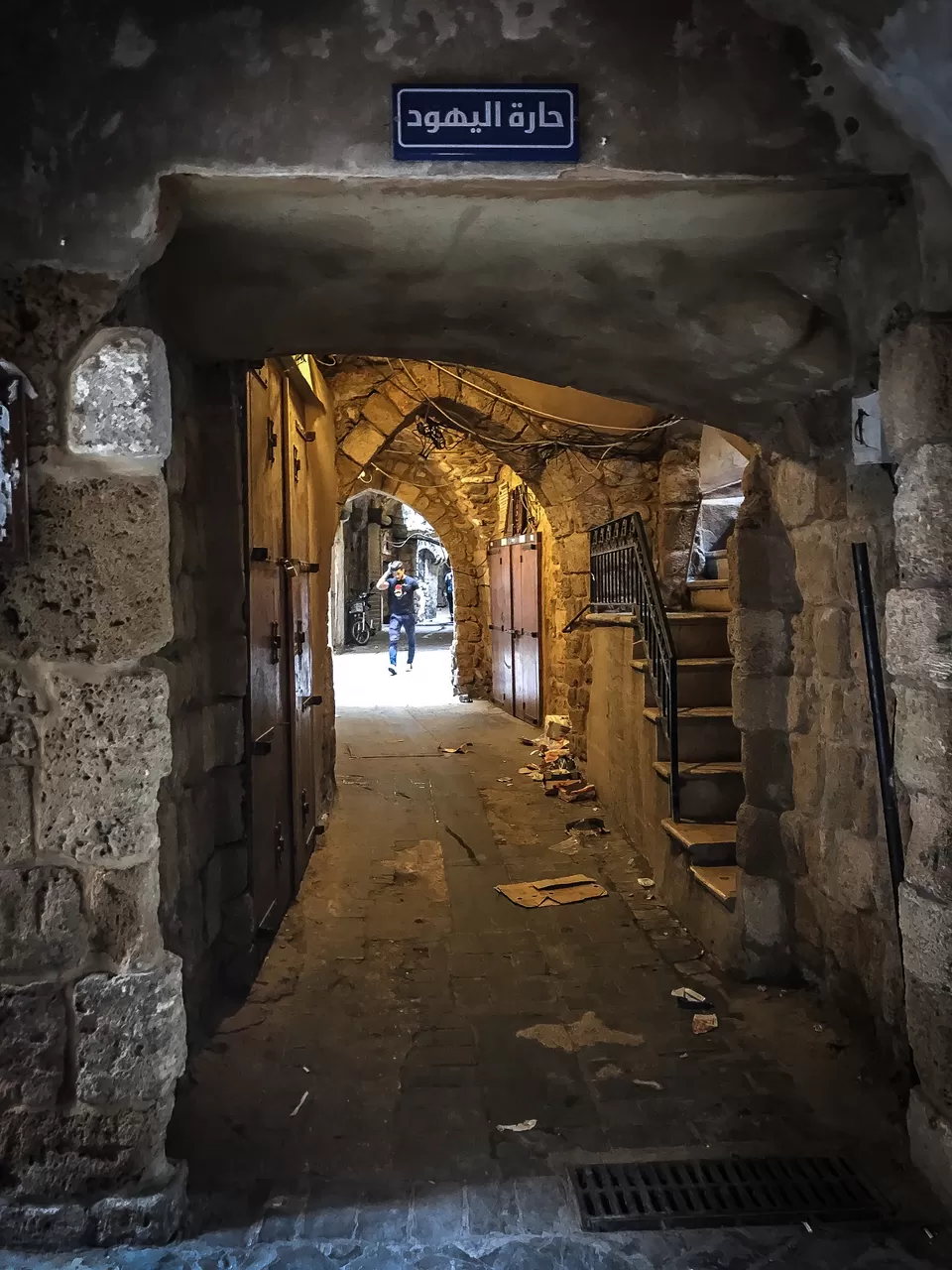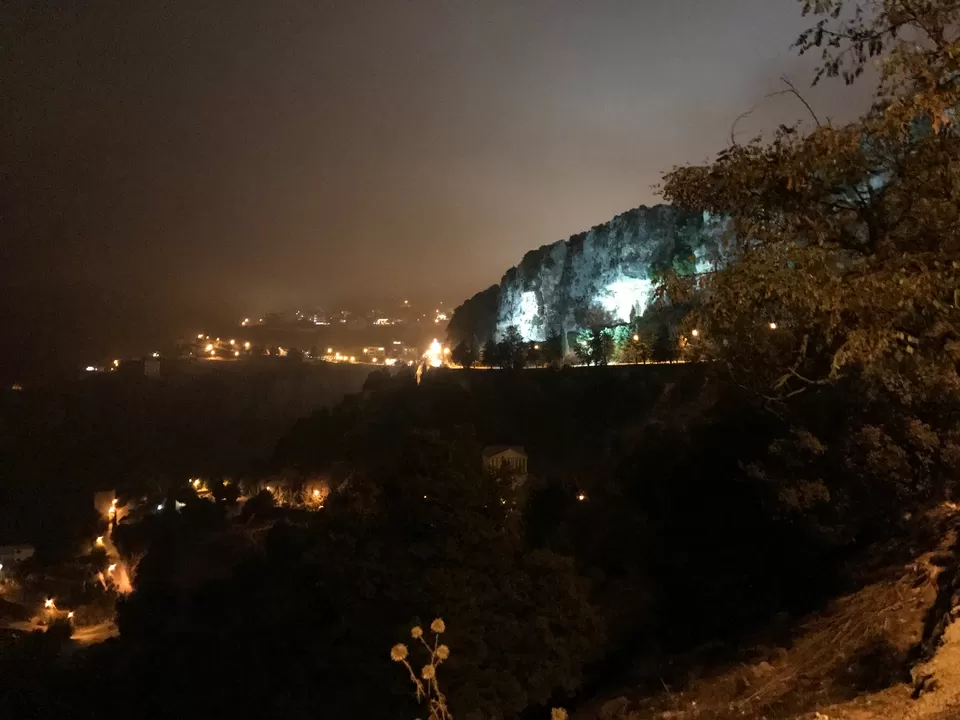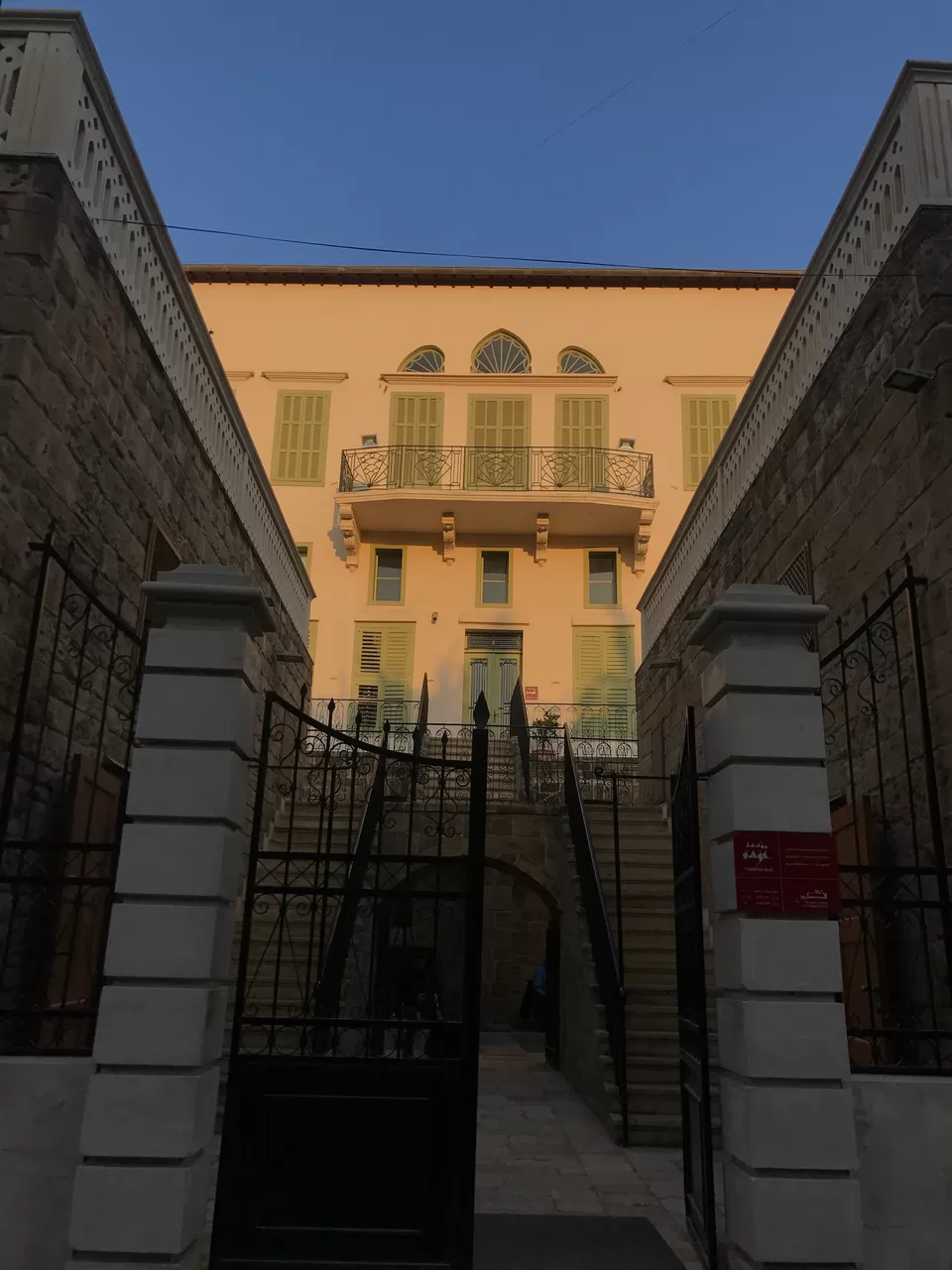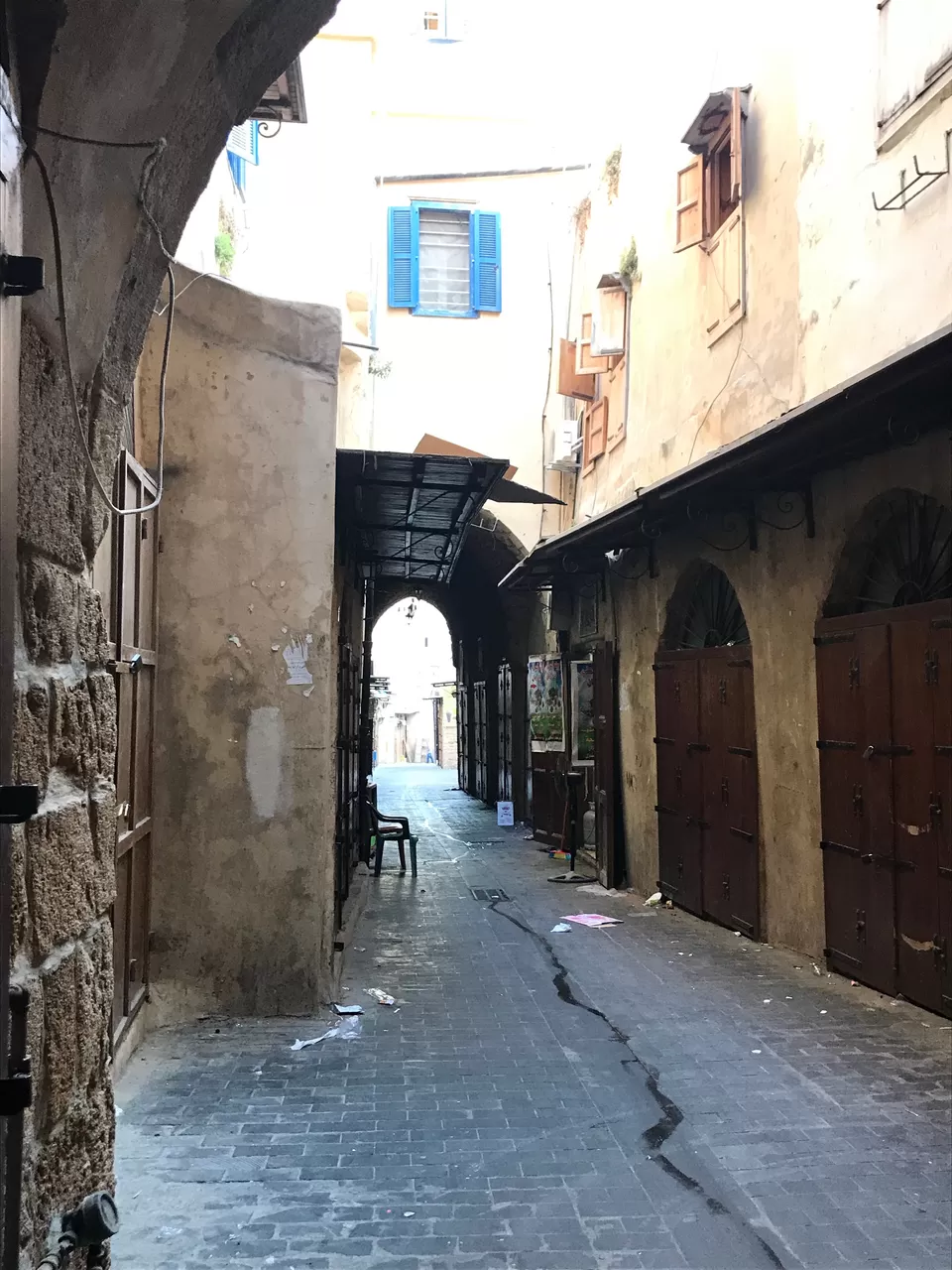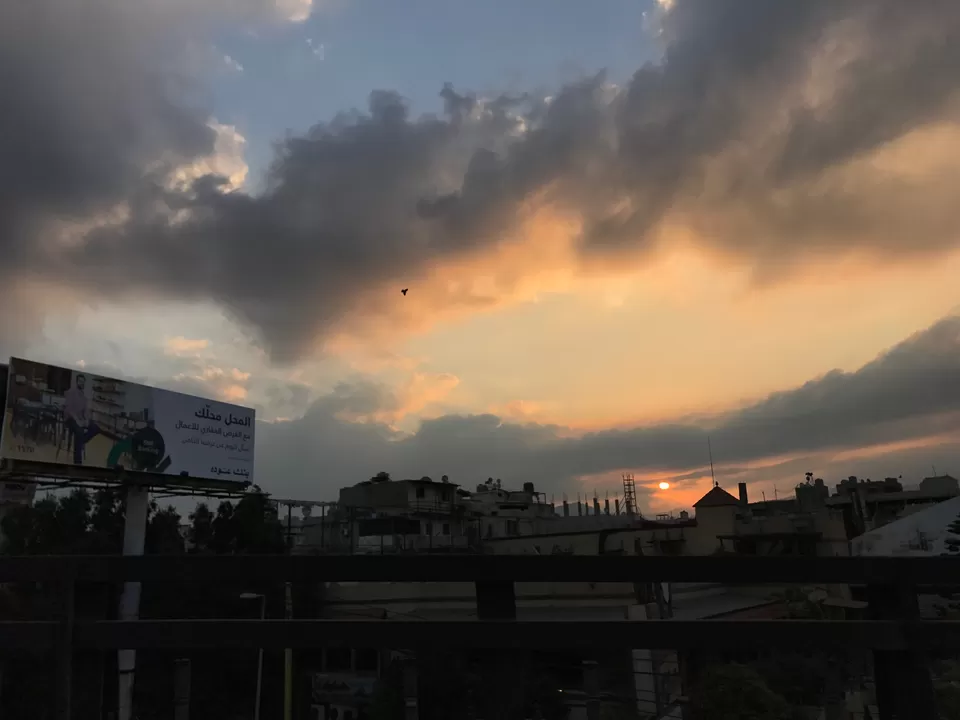 FYI's while you are Beiruting
Savor your senses
When Traveling to Lebanon how can you miss the food. A variety of the much elaborated Middle eastern cuisine comes from the Lebanese kitchen. An array of rich food ingredients make this cuisine one of a kind. From Tabbouleh to Fatteh and from kebbeh to Kafta Bithine, each item is a delight. And how can we forget shawarma when talk about the cuisine, im a big shawarma fan and after a lot of restaurant hopping i found the ebst shawarma in a city Saida 35kms from Beirut. Recommended place for chicken El-Baba - El-Papito & for meat Abou Bahij Al Naamani go try them out on your next visit. Its to die for ;)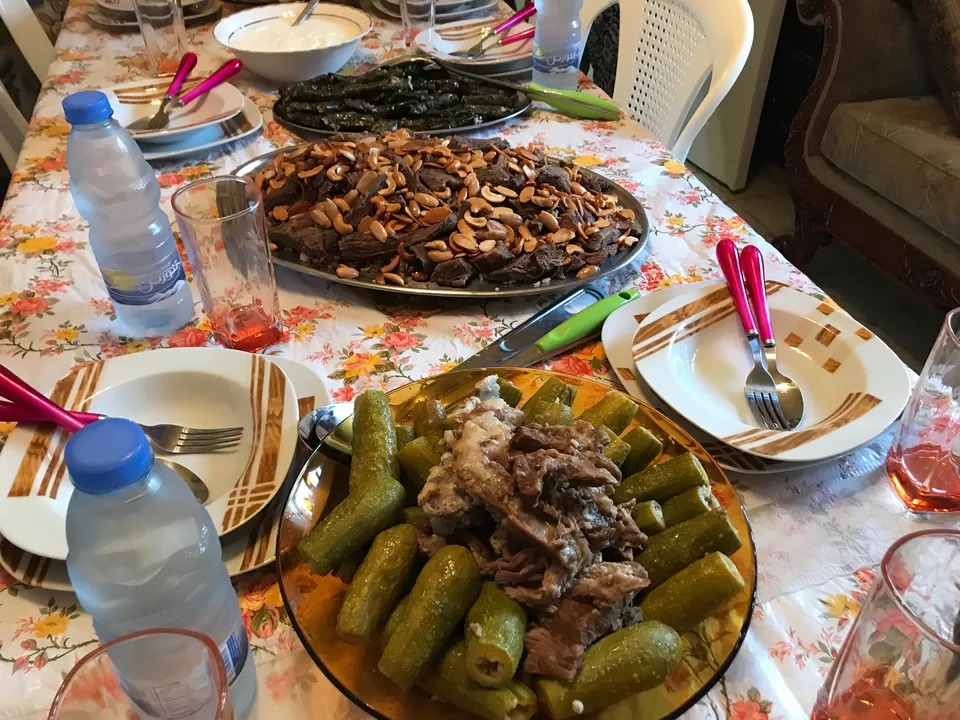 Familiarity with Lebanese Slang "Yalla" Contemporary Arabic ;)
The single most persuasive word in the Arabic language and very quintessentially Lebanese, used more often then saying hello is yalla.
Yalla is a common expression denoting "come on", "let's get going", and mostly meaning, "hurry up" in the Arabic language. It comes from and is an abbreviation of a traditional Arabic word "Ya Allah " literally meaning "Oh God".
"yalla" can be used to mean "let's …anything," when one is showing some kind of excitement about doing something. Yalla nrouh sawa, yalla nseifer (let's go together, let's travel).
In its more generic form it means, "let's go," like "vamos" in Spanish. You're with a group of people who are supposed to leave to go somewhere and everyone's dragging. "Yalla, let's go."
It also is used to describe oneself when giving in or being persuaded to an agreement, similar to "all right" in some cases. "ok yalla brouh ma3kon" (ok yalla I'll go with you)
In Lebanon it probably is the word that is used and repeated the most often during the day. It can highlight utter frustration when one is stuck in traffic for example, or it can express excitement and some sort of joie de vivre, when someone is sharing a happy moment.
The Travel Check list
Getting There:
By Air: The national airline is Middle East Airlines (MEA), which operates regular direct flights everyday with many cities of the world.
By Sea: The main international ports are Beirut, Tripoli, Jounieh, Tyre and Sidon. Cruise ships are available from Jounieh.
By Road: The international routes are via Turkey and Aleppo Homs and Lattakia in Syria along the north-south coastal road, and also the Beirut Damascus trunk road. Bus services are available from Europe.
Accommodation:
Lebanon has some of the finest hotels and even a local 3-4 star hotel has a high level for customer service. You can also find decent deal as low at 15$ a night inclusive of breakfast in Hostels and of course Airbnb can be be really useful. Do a detail search on areas to stay. suggestions are al Hamra street where you can Pub hop.
Cards and Cheques:
The credit cards that are excepted are: MasterCard, American Express, Diners Club and Visa. They are accepted by airlines, hotels, restaurants and larger shops... whereas a limited acceptance of travelers cheques is excepted in Lebanon, as major banks only accept certain types of travelers cheques. Travelers cheques also require up to 2 weeks to clear and are therefore generally not recommended.
Timezone:
Lebanese time is GMT+2 hours in winter (October to March) and GMT+3 hours in summer (April to September) when daylight savings time is observed.
Banking:
The currency for Lebanon is Lebanese Pound (L£) = 100 piastres. Notes are in denominations of L£100,000, 50,000, 20,000, 10,000, 5000 and 1000. Coins are in denominations of L£500, 250, 100 and 50. There are a large number of banks in Beirut where international currencies can be exchanged. Unofficial money changers also operate and some hotels offer exchange services. US Dollars are best and do not need to be exchanged as they are accepted everywhere, even in small shops. Incase there is a need to access a bank. The hours are from 0800-1230 (for money withdrawals) and 1230-1400 (for other services). Foreign exchange service is available mostly everywhere through international vendors like western union and others that are available in the capital city and the near by suburbs
Duty Free:
The following goods may be imported into Lebanon without incurring customs duty: (a) 200 cigarettes or 20 cigars or 200g of tobacco, and (b) 2 bottles of alcohol.
Health:
Lebanon is a developed country with relatively good health facilities. Similar to travel to other foreign countries, hepatitis A and B vaccines are recommended; also make sure tetanus-diphtheria and measles vaccinations are up-to-date. A typhoid vaccine is also recommended for travel to Lebanon. A yellow fever vaccination certificate is required from travelers arriving from infected areas, and health insurance is essential. Note that although Lebanon's tap water is considered safe to drink, it is probably best to drink bottled water.
Getting Around:
By Road: Traffic drives on the right. Speed limit signs, traffic police and traffic lights are present but may not always be respected and driving, particularly in Beirut, can be quite unpredictable. As public transport is limited, roads in Beirut are overcongested.
(a) Taxi: Inter-city taxis operate throughout Beirut and Lebanon. Travel is normally shared. Prices are negotiated in advance. Town taxis have red licence plates and an official tariff.
(b) Car hire: Self-drive cars are available, but chauffeur-driven vehicles are recommended. An International Driving Permit or Green Card insurance are required.
(c) Public bus: Services are available in Beirut, where bus services have recently been expanded, although service taxis remain the most widely used option.
Social Conventions:
Lebanese people are known for their hospitality. Handshaking is the normal form of greeting. It is acceptable to give a small gift, particularly if invited at home for a meal. As far as dress is concerned, casual dress is suitable for daytime wear, except in main towns where dress tends to be rather formal. Smarter hotels and restaurants often require guests to dress for dinner. Smoking is common and acceptable unless specified otherwise.
Tipping:
In hotels, restaurants and cafe's, a tip of between 5% to 10% of the bill is expected.