It all began when I laid my eyes upon the sign "Lebanese and Moroccan food". I was roaming about in DLF mall, Saket, New Delhi, not so hungry, but the sign triggered the hunger buds, so I set off to Habibi, the authentic Arabic/Indian food restaurant. It is one dining decision, that didn't go to waste at all! The food was so good and the service was of such excellence, that I really wanted to write about it. To my greatest fortune, I was able to meet Mr. Ratib Al Griwti, the "celebrity chef" of Habibi, (as many call him), who was from Syria. I would call him the "Magician Chef"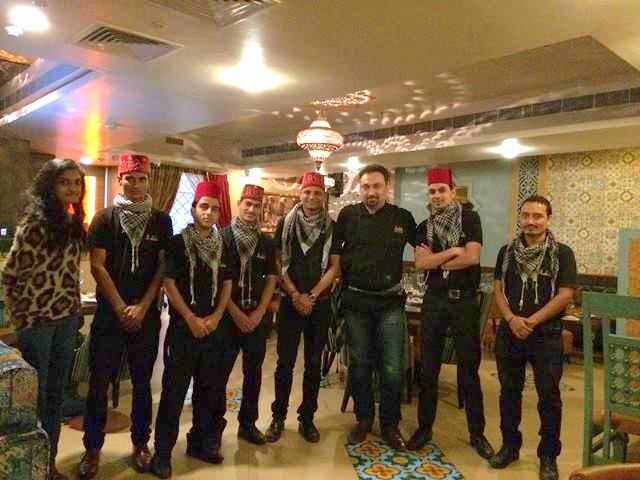 Food actually plays a magical part of life. It works its magic with your mood, and that is the risk a chef takes with the price you pay for it. I haven't written much about food cultures, but the genuine feeling of hospitality, offered at Habibi, definitely took my heart away. I set of for a small chat with Mr. Ratib. He was a friendly, cheerful person and speaking to him was as delightful as tasting his food. I was excited as he is the first Syrian I have met in life, and wanted to know his journey from Syria to India.
"My story begins in Syria, I am from Damascus. I have been in India for 18 years or so now", he said with a smile. "I moved in here in 1999, before which I traveled around the world to Dubai, Qatar, Saudi Arabia, Hong Kong and Malaysia etc, with this food culture. But now, India has become a home for me, and everybody here is like family", he added. "When my wife was here, she was actually a bit bored, as the place was new for her, and she had to take care of our small baby, and I couldn't be of a big support as I too am always busy with guests. But I managed to make her understand the culture here, which is very contrasting from the Arabic culture. And she soon adopted herself to it. I am thankful to the Indians here, who are always friendly and helpful"
Habibi has been in operation since three years now, having three restaurants across Delhi, one in Rajouri Garden, MGF Mall and DLF Saket Mall. The feedback is so positive and the demand is so high that they are planning to further expand their reach out to all the foodies in all corners. Who would want to miss authentic, steaming Moroccan chicken kebabs and other dishes like that?! Not me.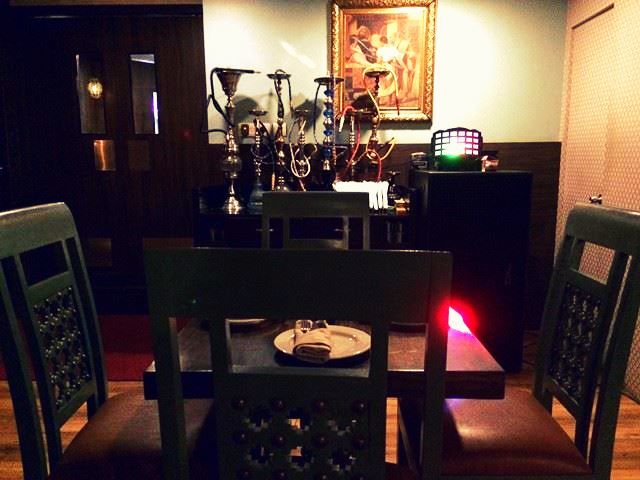 People who have had amazing journeys, always inspired me. But very few have I met, who were humble to share it with such warmth, like a friend. Mr. Ratib, the magician chef is certainly such. While the chat was going on I also asked him about the situation back at Syria, which we hear as painful and dark, and how can a person be so attentive especially with food which is something to make people happy.
"See, the situation in Syria is not as bad as what the media has to say. Yes, there are problems and war. But that is everywhere. Syria is the country which has the restaurant, considered largest in the world. It can accommodate 9000 guests at once, and is known as Bawabet Dimashq Restaurant, also known as Damascus Gate Restaurant. It is not operating right now, due to security issues in Damascus. And Syrians are actually putting up with a lot in their lives, because of these interventions for the natural resources available in the country. But that does not stop the people from being warm, and friendly. In fact, Syrians are very hard working people. They never fail to present their culture to others, including ethnic food. I say that Syrians are always open hearted, who love to enjoy their weekends, going out, having good food with some nice music. To heal their minds. And we believe in making everyone around us happy and smile, despite whatever we are facing or going through" he said. I could agree that he was one good example for the same statement.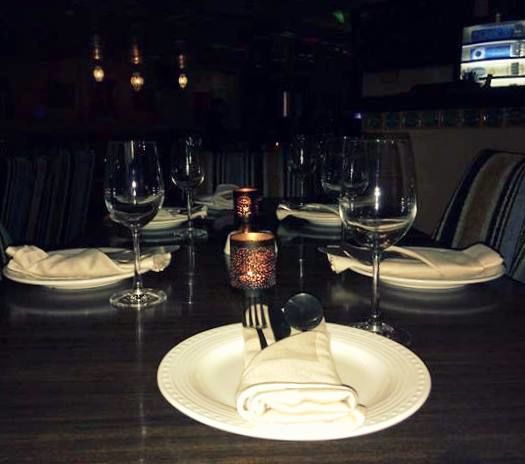 Mr. Ratib has worked for world famous restaurant chains like Jumeira hotel, and had the opportunity to work together with renowned chefs of many nationalities, including my own country, Sri Lanka (he said how he loved the dish of fish he tried of Sri Lanka, which looked so spicy initially but was amazing once tasted!) But, despite his exceptionally amazing culinary skills, and successful career achievements, he is also the person loved by his staff very much. He is undoubtedly a true asset to Habibi, whose heartful hospitality, with the cooperation of his team mates, attracts more and more guests to this wonderful location.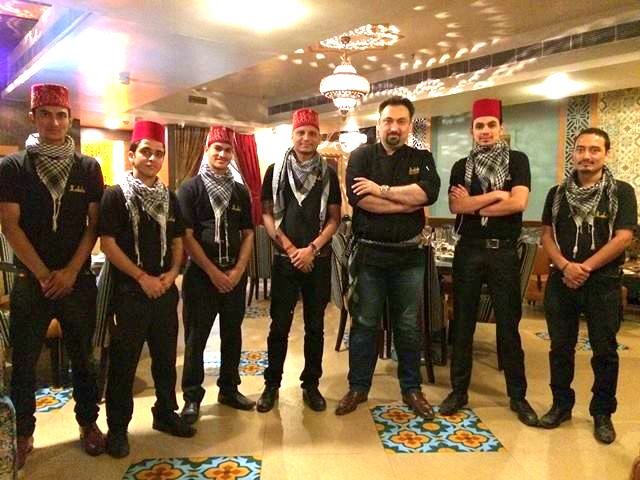 A bit about the restaurant now; the interior of it is designed according to the authentic Arabic architecture. Every lamp, every shade of color is chosen carefully to provide the exquisite feeling of being in Arab itself. With Arabic music playing in the background, it takes the guest on a spiritual tour to the fascinating lands of Arab, away from the hassle of the Delhi city, at least for a moment.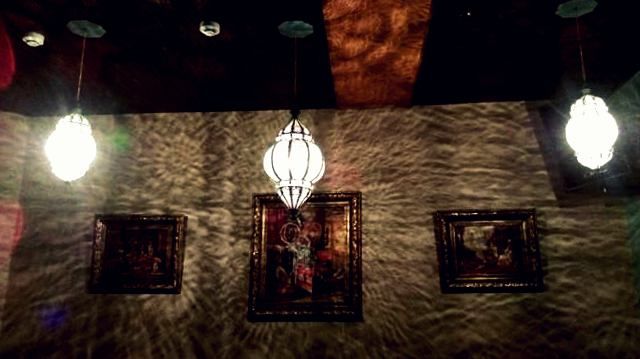 The outer of the restaurant looks very fancy, but I must state that the normal fear of high prices which is common in people, about fancy-looking dining places, need not to be at all. The Habibi offers, at very reasonable prices and actually the food experience that you are in for, is definitely worth more than what you pay. The staff takes that extra mile, out of their way, to attend to all needs of the guest, prepare the dishes exactly as they desire it to be and helping out with the menu and dishes for first timers to Moroccan food, people like me! Mr. Ratib also told me that his rule is "never say no to the guest".
The proper control and guidance over the staff is an eminent feature of Habibi. Mr. Ratib makes sure that no guest leaves with the slightest dissatisfaction. Habibi is a mood setting house in that manner. They also provide Sheesha facility on guest's request. As we talked, many high end guests also walked in for dinner, and Mr. Ratib told me they also organize special dance performances occasionally.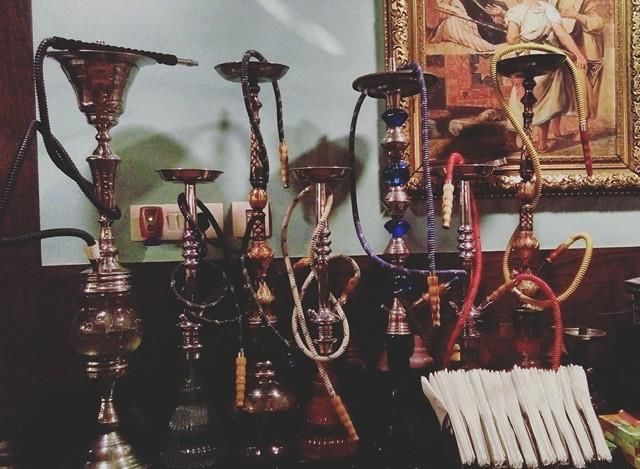 "We have 22 Arab countries in the middle east region. There is Saudi Arabian food, Egyptian food, Syrian food and so on. But the most prominent and popular ones are Moroccan and Lebanese." He was suggesting me to travel to Morocco, which is already in my bucket list. I was wondering whether it is easy to find the exact herbs and spices for these dishes in Delhi, and he said that now everything is available in Delhi due to the heavy inflow of Arab tourists and businessmen who travel to Delhi every day. I didn't forget to suggest him to start a Habibi in Sri Lanka too. I am sure there will be a large crowd appreciating this decision!
I was sipping a Moroccan tea and wondering about the restaurants, clicking pictures with my friend Nisha, and I observed how Mr. Ratib gathers his staff in a circle and advise them on how to prepare the place for dinner, and how to greet the guests and other directions on serving. I was also fortunate to taste a dish of steamed rice and butter chicken gravy. It was heavenly!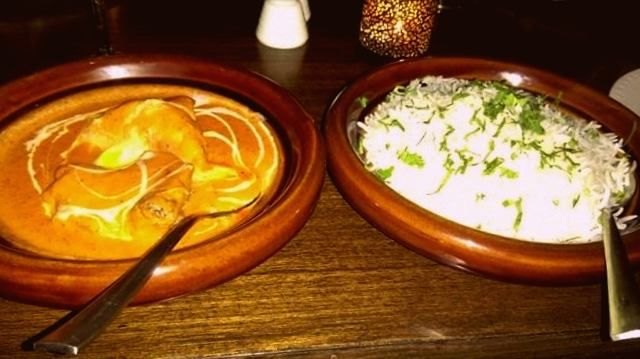 Habibi is a must visit place by all the food lovers, who are eager to unfold various dishes from across the world and to feel an exotic dining experience.
I want to thank the team Habibi, the magician chef, Mr. Ratib Al Griwti, and Ms. Shalini (Marketing team) for hosting me for the night and for their time for this fruitful discussion.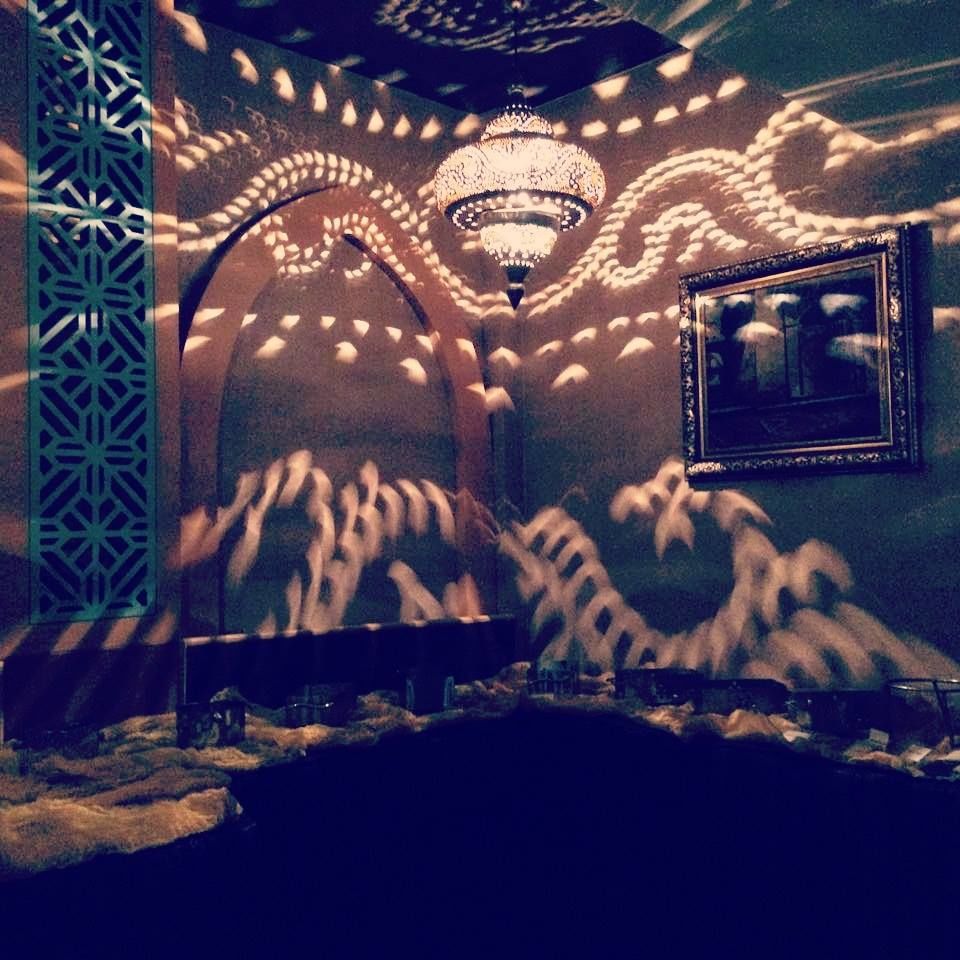 Habibi, Saket is located at DLF Place Saket, Opposite Hilton garden Inn New Delhi, Delhi, New Delhi, India
Contact Habibi on +91 99999 86575
Photo credits: Nisha Chettri