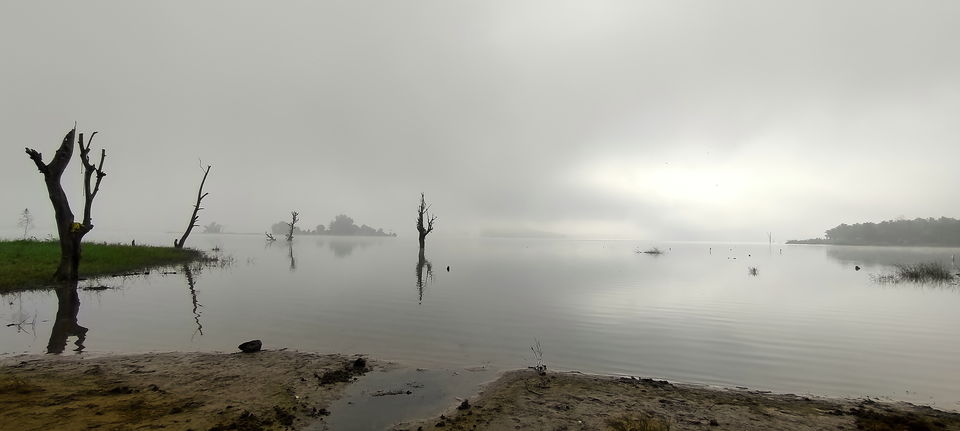 This is another year gone in pandemic and all of us stuck at home without going to offices and schools. I some times doubt whether I remember the route to office and which floor my workplace is located. Jokes apart and finally our project release is completed and Daivik's 2nd term exams also completed (which he feels his LKG exams are more hectic than my work :)). So as the whole family is stressed out of work and stuck to closed walls, we though of taking a short trip for stress relief. After considering various options finally we have zeroed on North Karnataka trip. The initial plan is to coverup Jogfalls, gokarna, yana caves, vibhoothi falls and Murudeshwar. But due to some other reasons we have slightly changed the plan to Jogfalls, Sakrebailu elephant camp, kuvempu house, sringeri, Kalasa and Horanadu.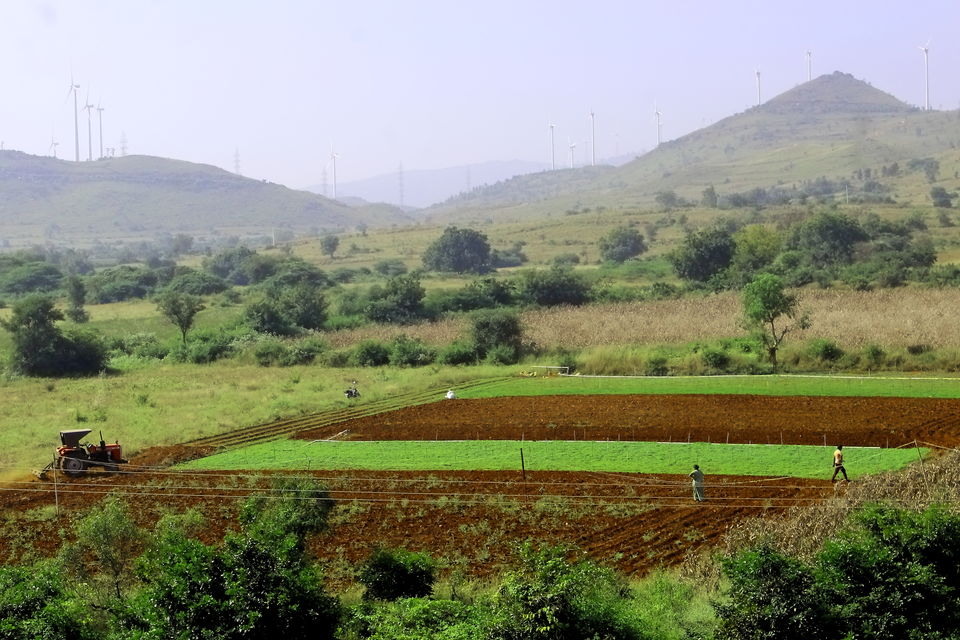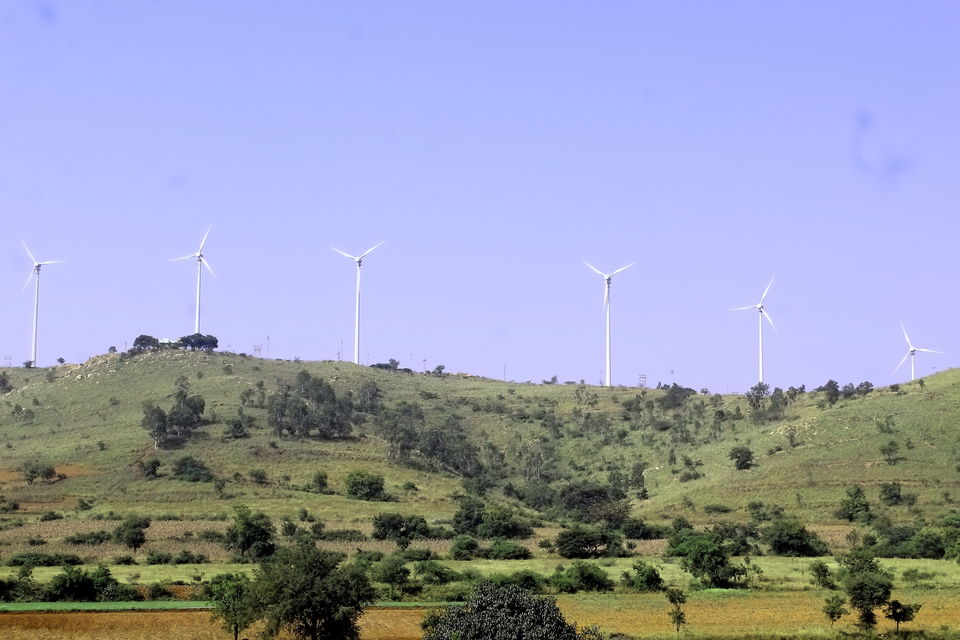 On day1 we have planned to leave home by 6 AM, but due to fog around we have delayed by 30 mins and started around 6:30AM and we took the route of Bangalore-Tumkur-Chitradurga-Shimoga. We had a break for the breakfast after crossing Tumkur around 8:30 and then we have continued our drive non-stop til we reach shimoga. We can see the beautiful temples and the windmills on the way to shimoga. The green locales and the views are just refreshing and we didn't feel tired at all. We have checked into our hotel around 1:30PM. Our hotel where we have stayed in is BH Road which is extremely congested and we hardly get any place to park our car. After struggling for 15mins somehow we got some place to park on the road side and we have parked the vehicle and get into our room. We quickly got freshen up and started for Jogfalls which is around 105 Kms from our hotel.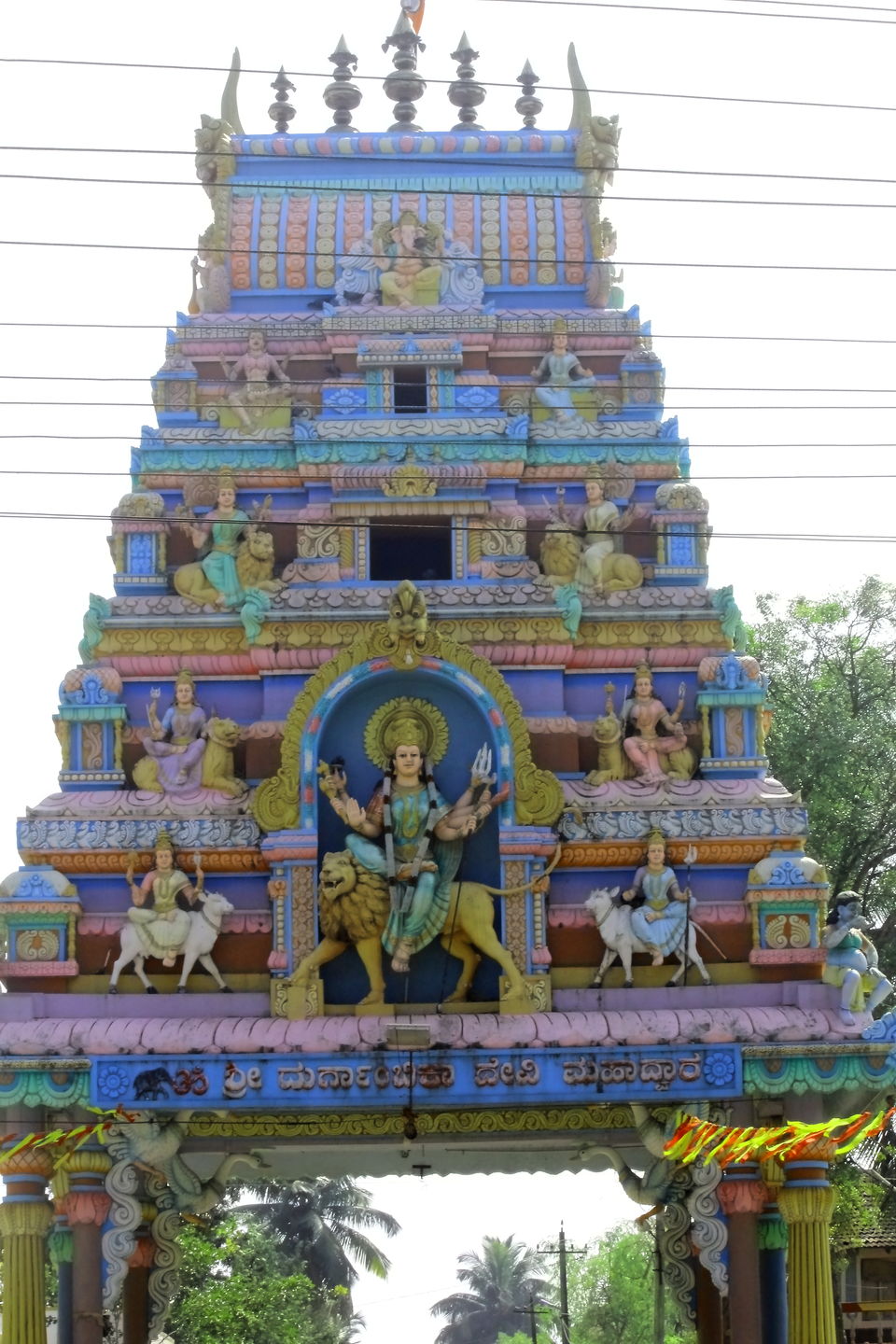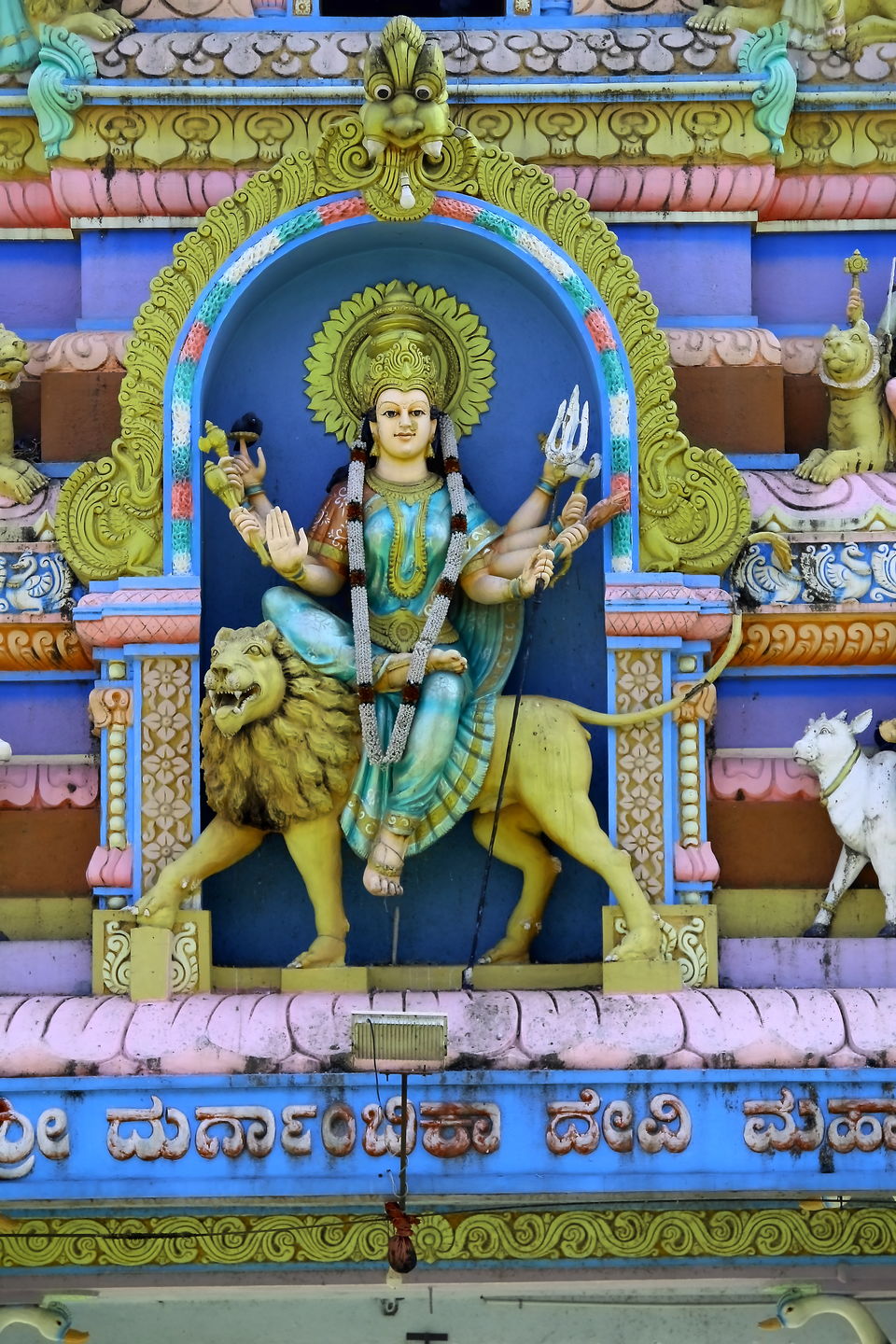 We have some quick byte of lunch on the way to jog falls and we have reached Jogfalls around 4:15 PM. The entrance fee is 10Rs per person and 40Rs per car. There is no much crowd there. So we have parked our vehicle and just walked in to enjoy the majestic and world famous jog falls. Though there is no much dense of water in the falls, but the view is worth the drive. By that time we are driving almost 10hours of drive from bangalore. All the tiredness gone like a magic after seeing the jog falls. So we have spent good amount of time at jog falls and clicked lot of pictures. Currently they are not allowing people to go till the bottom of the falls due to covid. There is no laser shows and all currently. So after witnessing the beautiful sunset near the jogfalls we started heading back to the hotel. we need to drive through the forest area, so we started driving back to our hotel in shimoga. We had dinner on the way to our hotel and we took bath and started snoring as soon as our back touches the bed.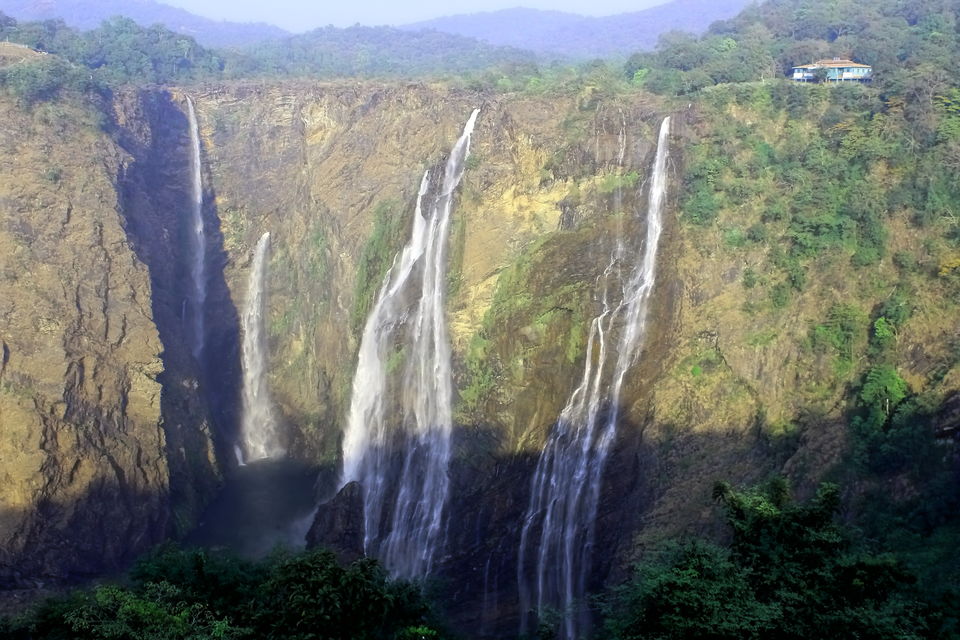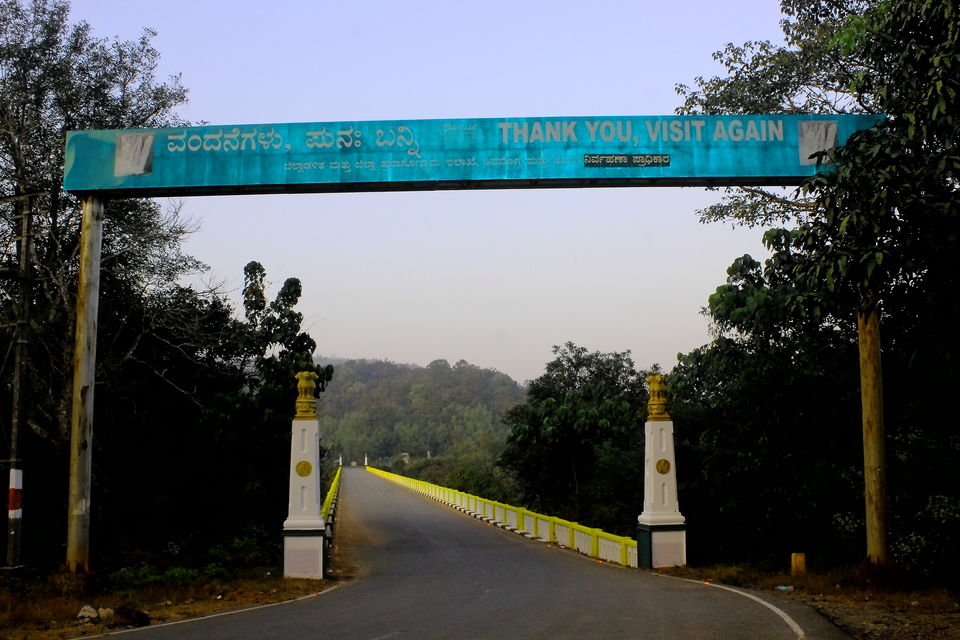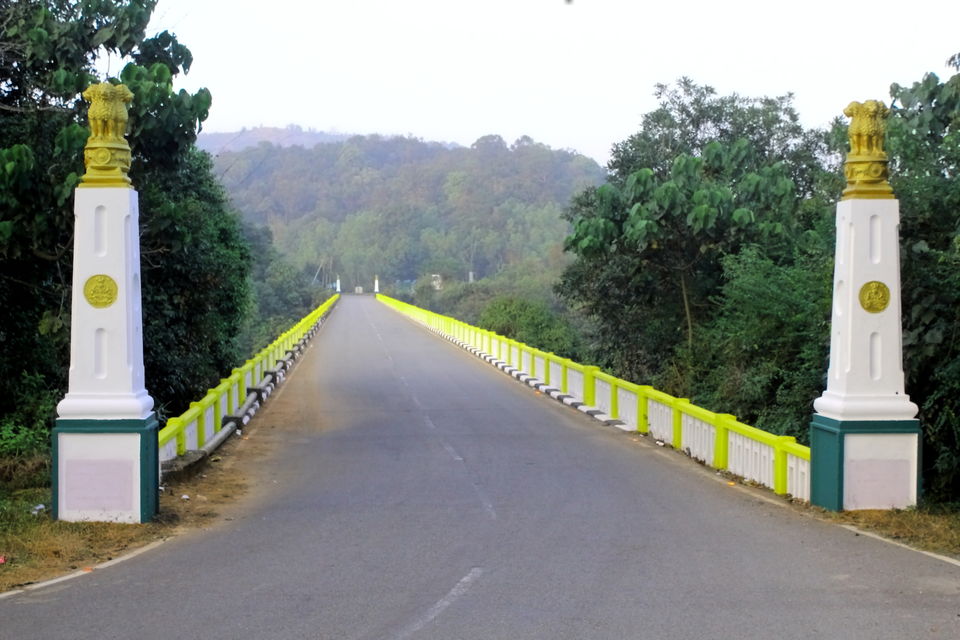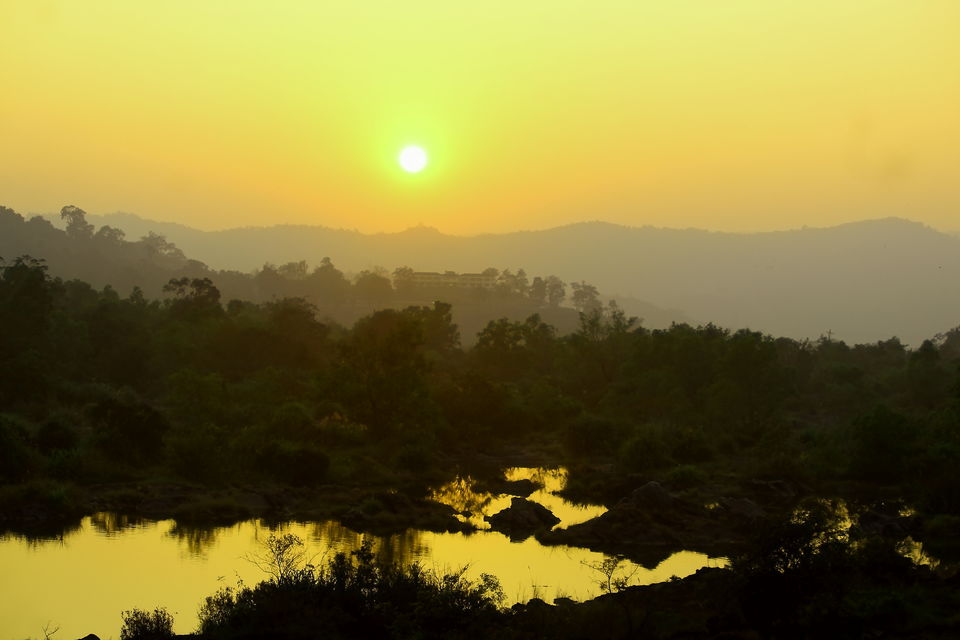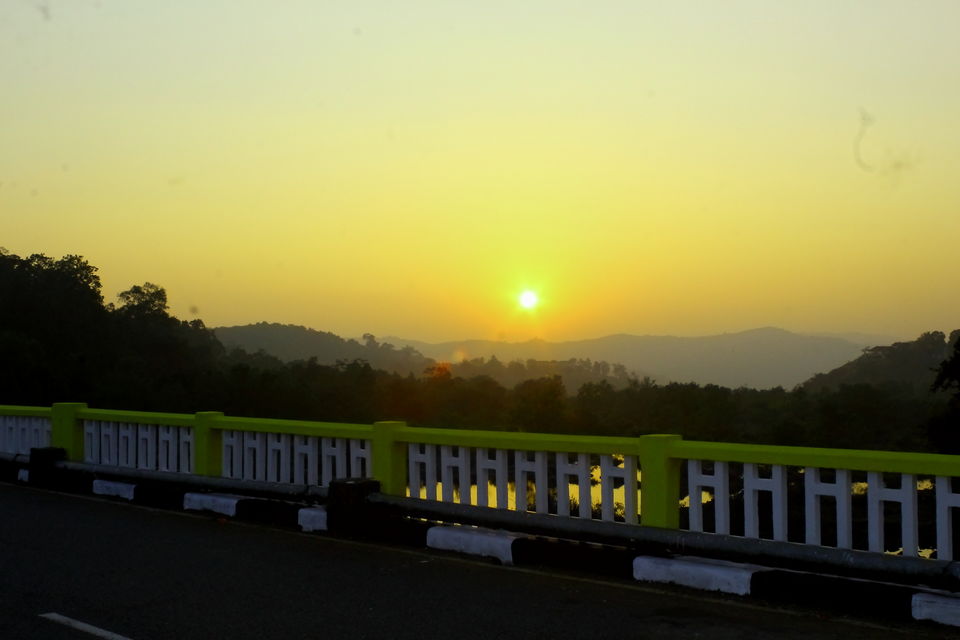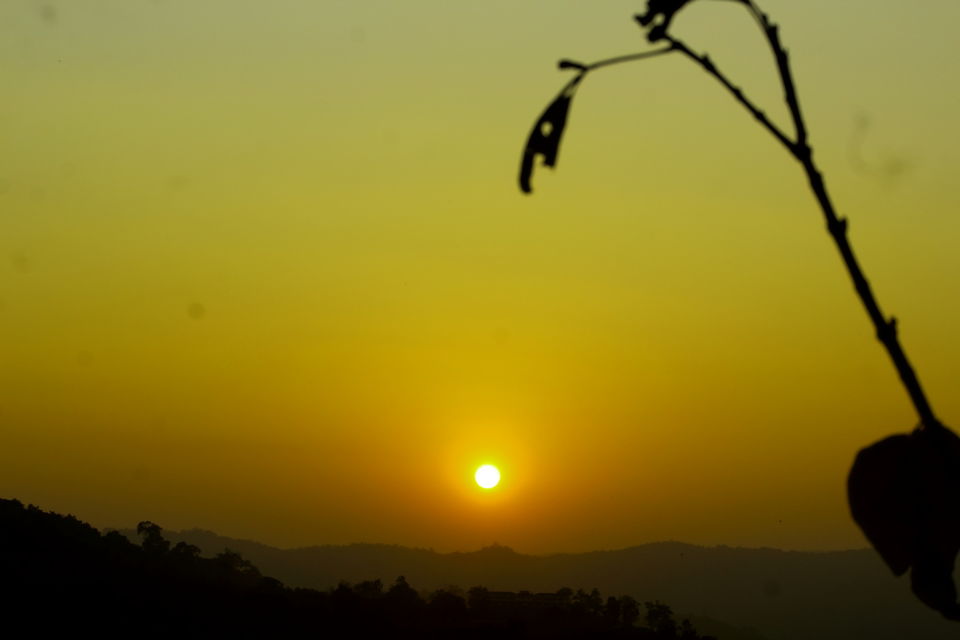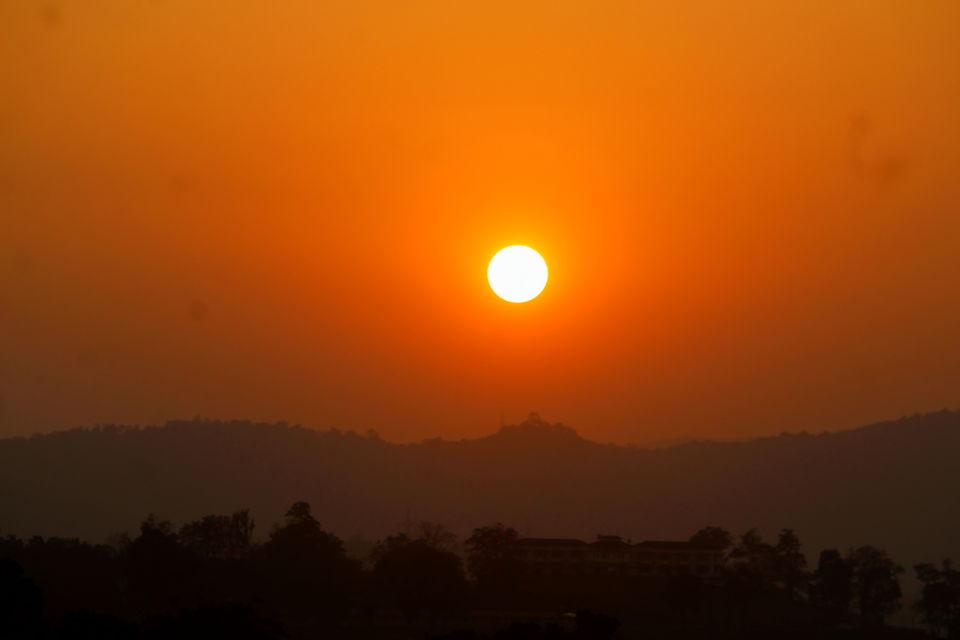 Next day we woke up around 6Am and quickly got ready and then we headed to sakrebailu elephant camp. The whole drive is completely foggy and we hardly see the road and we reached the spot by exactly around 8:30AM. The entrance ticket is 40Rs and car parking is 25Rs. We entered into the camp and there is a sovereign shop at the right immediately at the entrance. There is a play are around the place and daivik started jumping in there as the elephants are not yet entered the camp. I just went to the tunga river and the view was just outstanding and we just need to experience it and we just can't explain it in words. After around 30 mins the elephants started entering the camp one by one. There are just obeying what the mahout is saying. Then they started giving bath to the elephants and it is quite scenic and fun to see all this happening. Post their bath the elephants started giving poses and they are also sraying water on all of us. They are very friendly too. After spending almost 2 hours, it was just felt like 2minutes.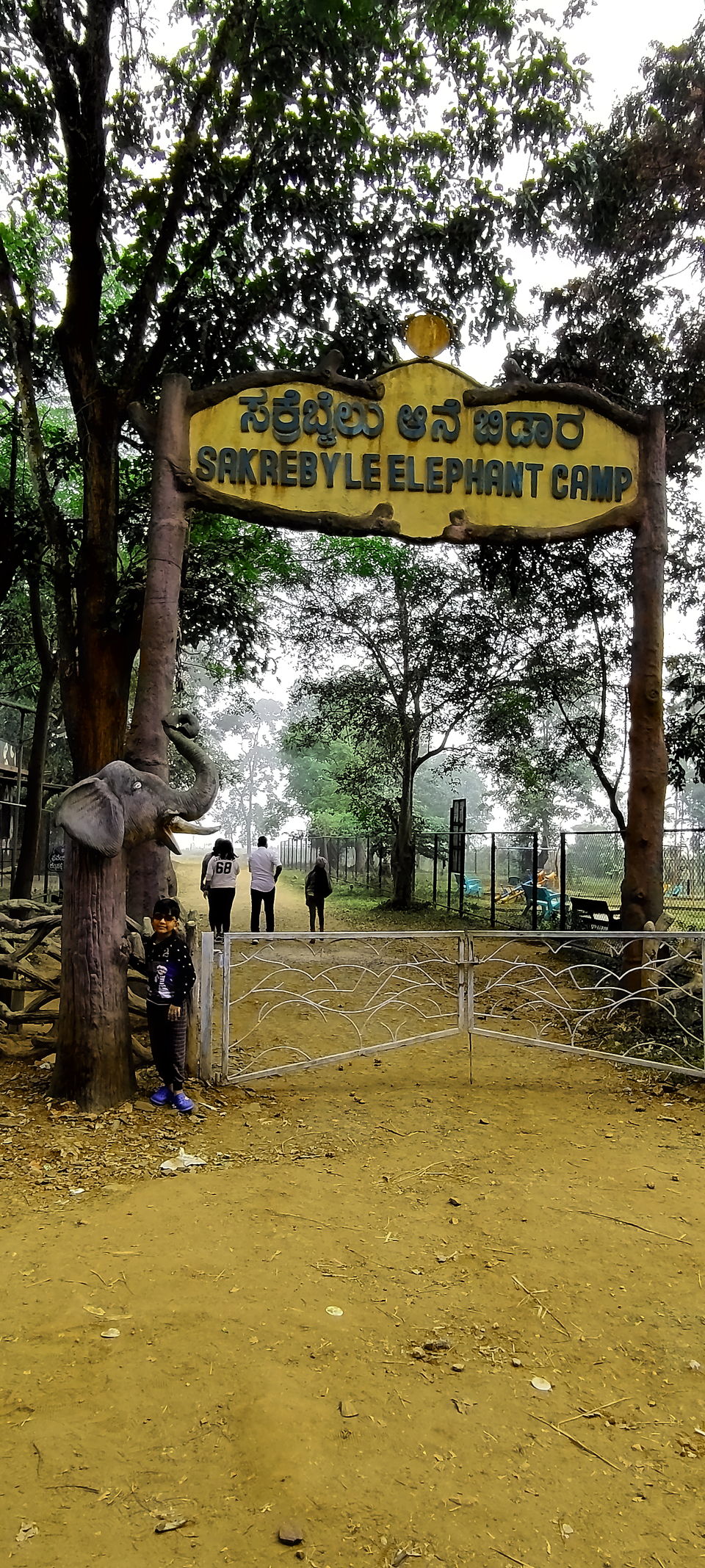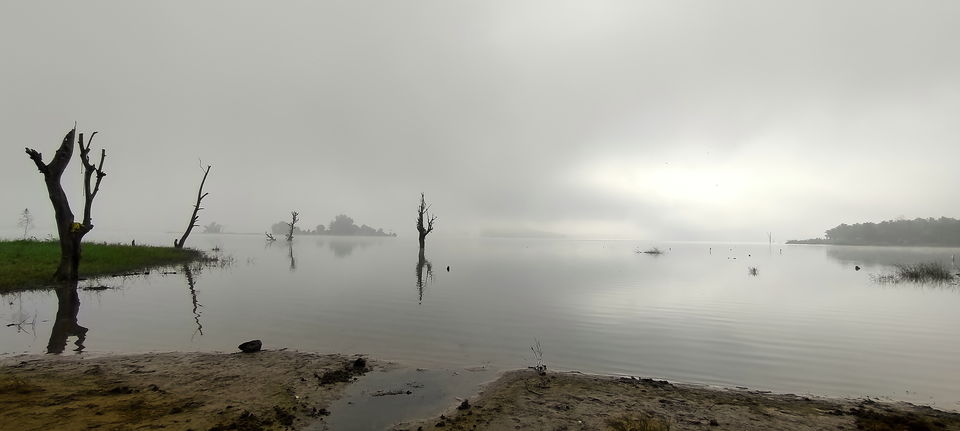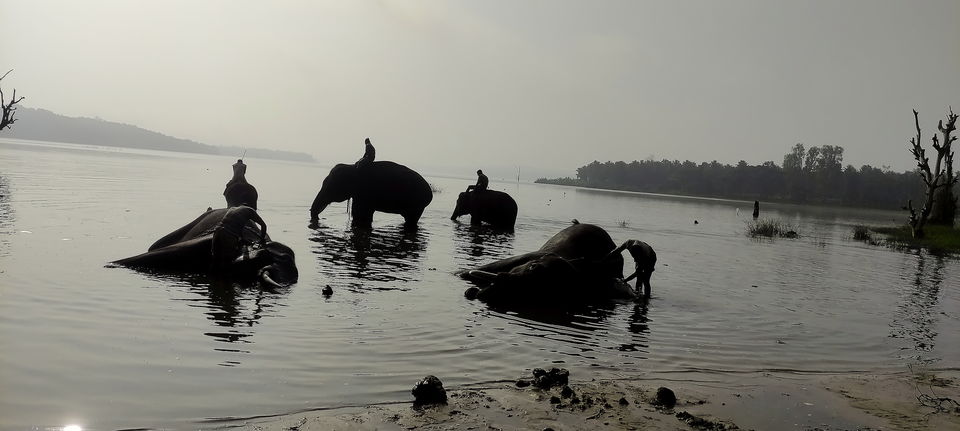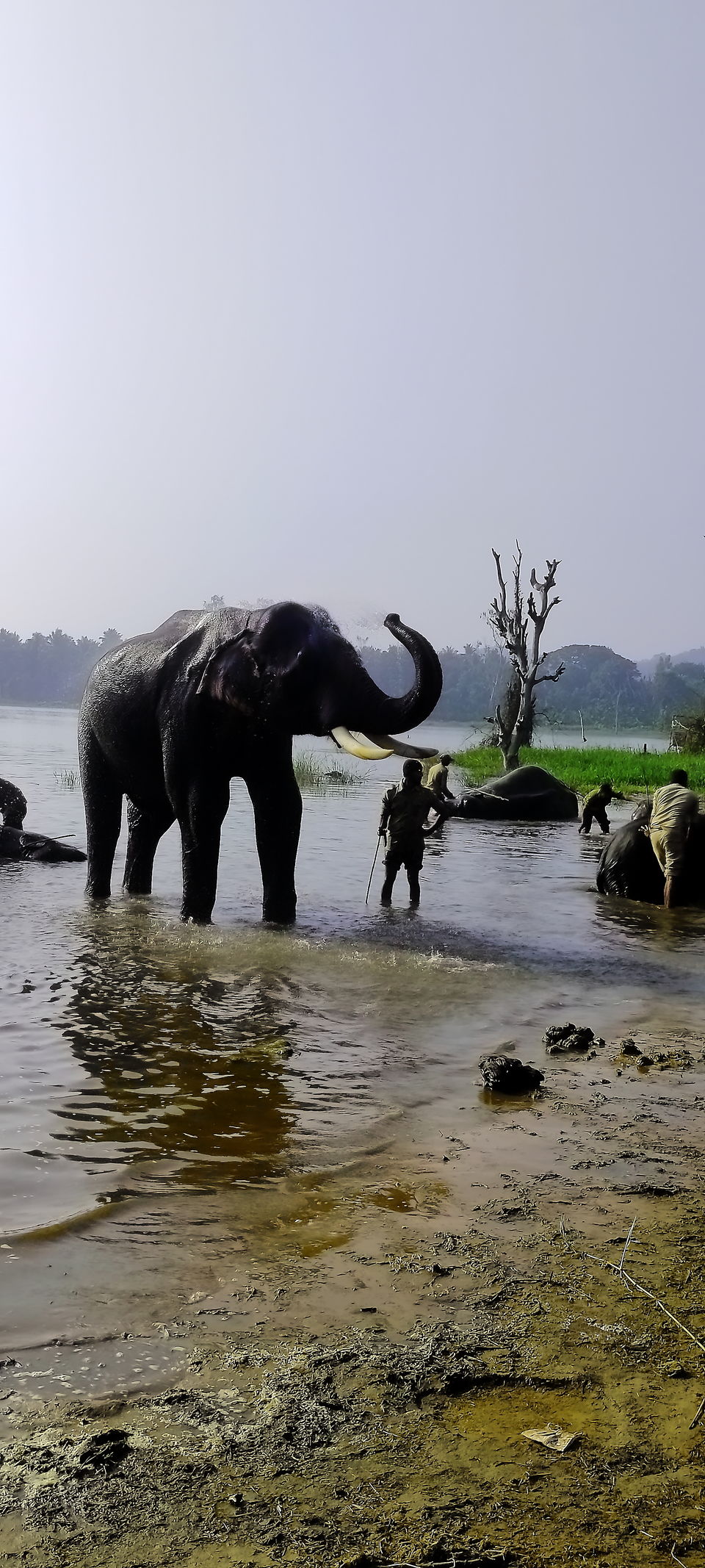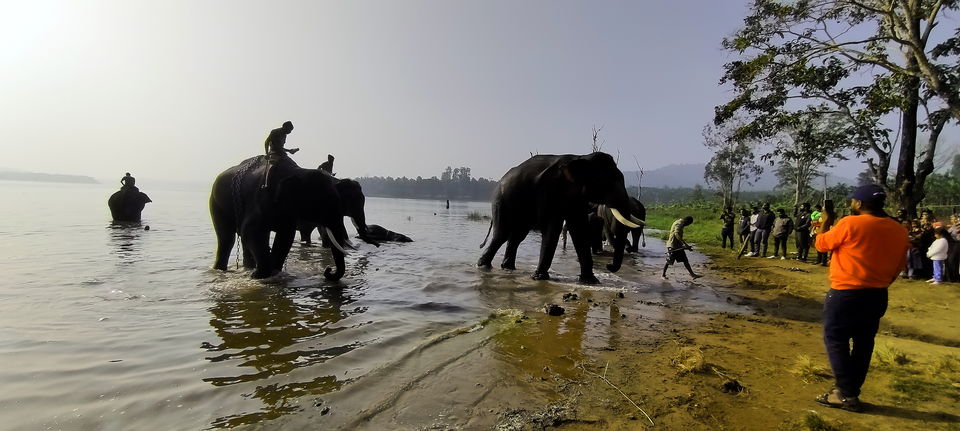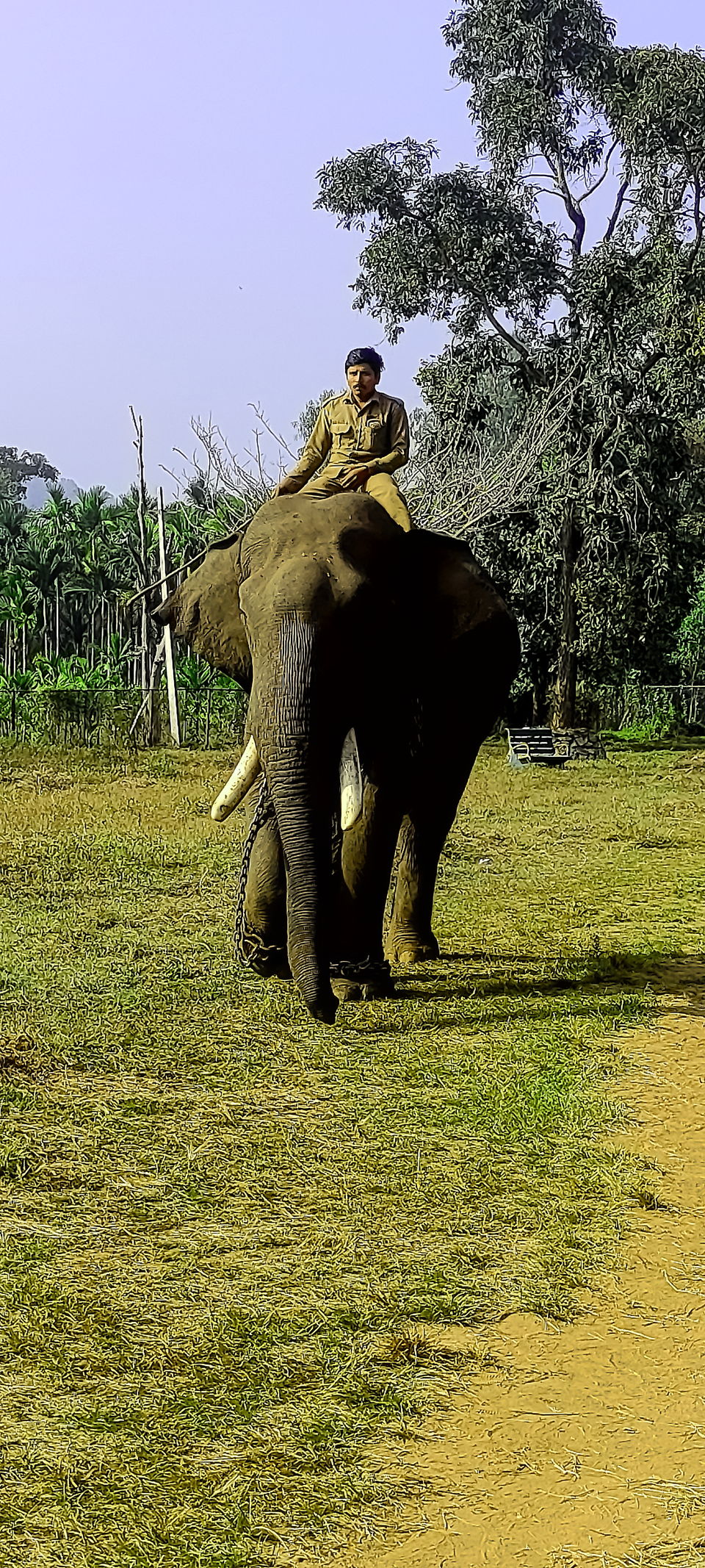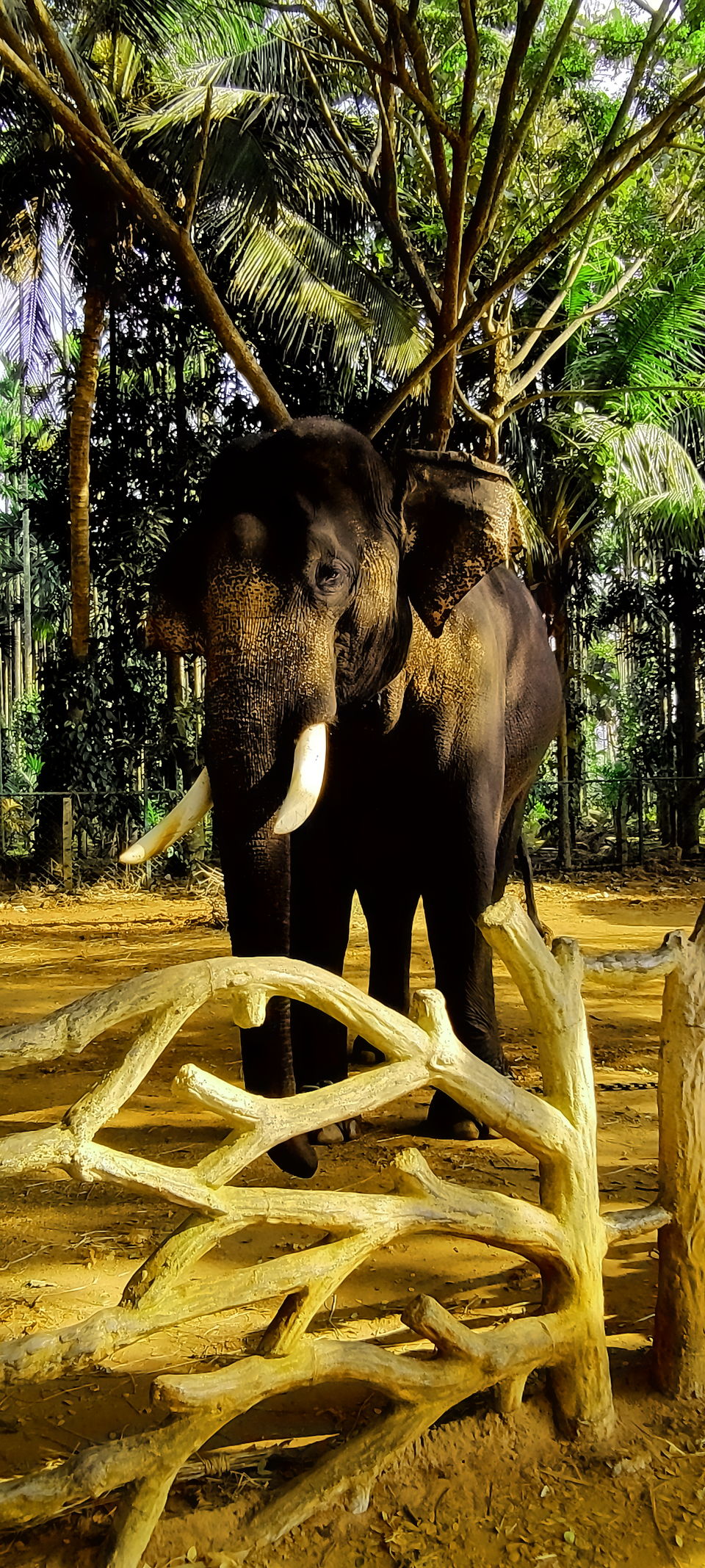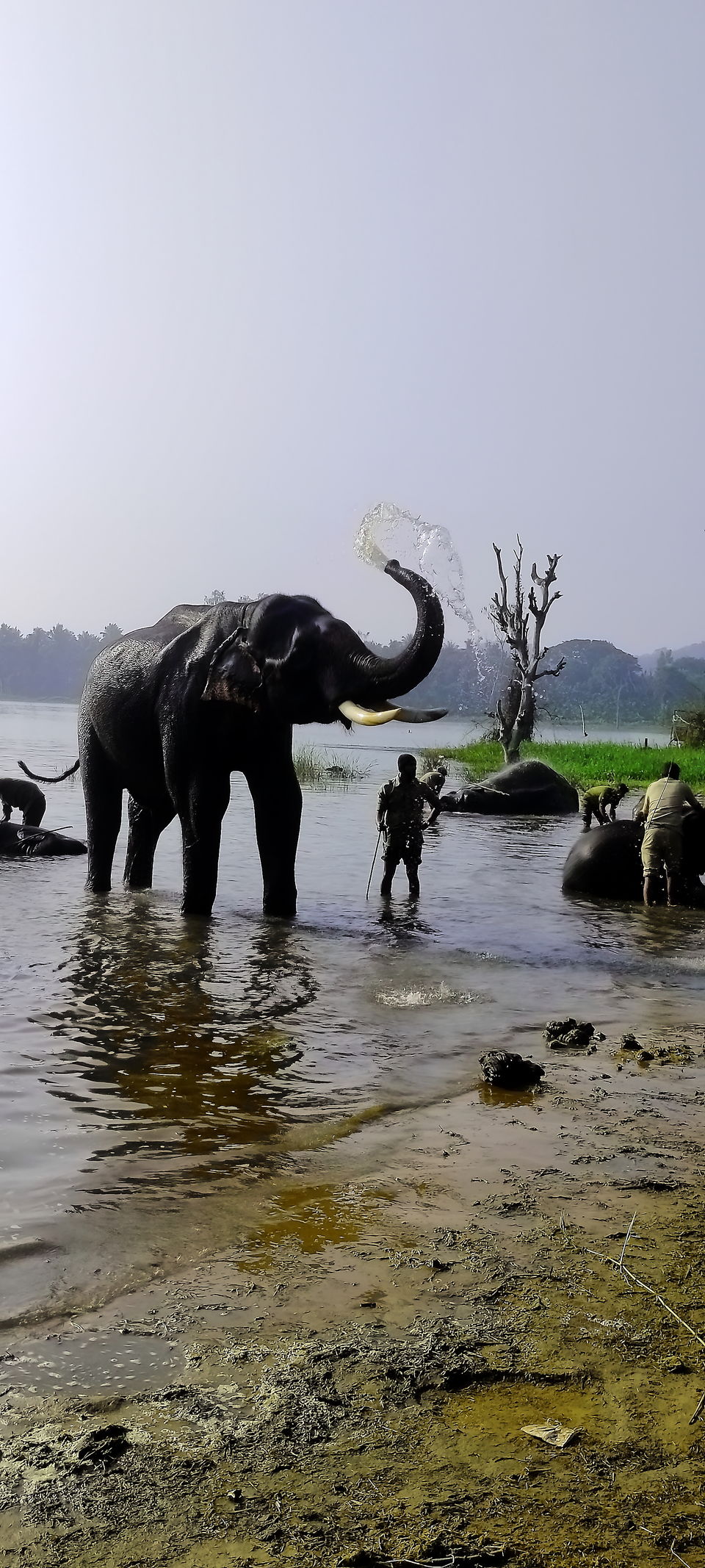 We got to leave the elephant camp, though we want to spend some more time we got to leave to Kuppalli for kuvempu house. For those who doesn't know Kuppali Venkatappa Puttappa popularly known by his pen name Kuvempu, was an Indian poet, playwright, novelist and critic. He is widely regarded as the greatest Kannada poet of the 20th century. He was the first Kannada writer to receive the Jnanpith Award. Please don't follow the route provided by google maps. We need to reach theerthalli and from there we need to travel another 20kms to reach kuppalli. The place is just outstanding there are hardly anyone there around that place. The entrance is 10Rs per person and we are not allowed to take our cameras and mask out. We have spent around an hour exploring the house, it is 2staired building which has pictures, books and various things used by the legendary writer Kuvempu. We also have the kavishal near by and the library and various other places near by. After spending almost 2 hours in that place we finally left to Agumbe view point, though we couldn't reach the place for the sunset it's worth the drive with 60 hair pin bends and finally we reached the view point. We took some pictures and quickly left for our next destination Sringeri. We had our quick byte of lunch on the way.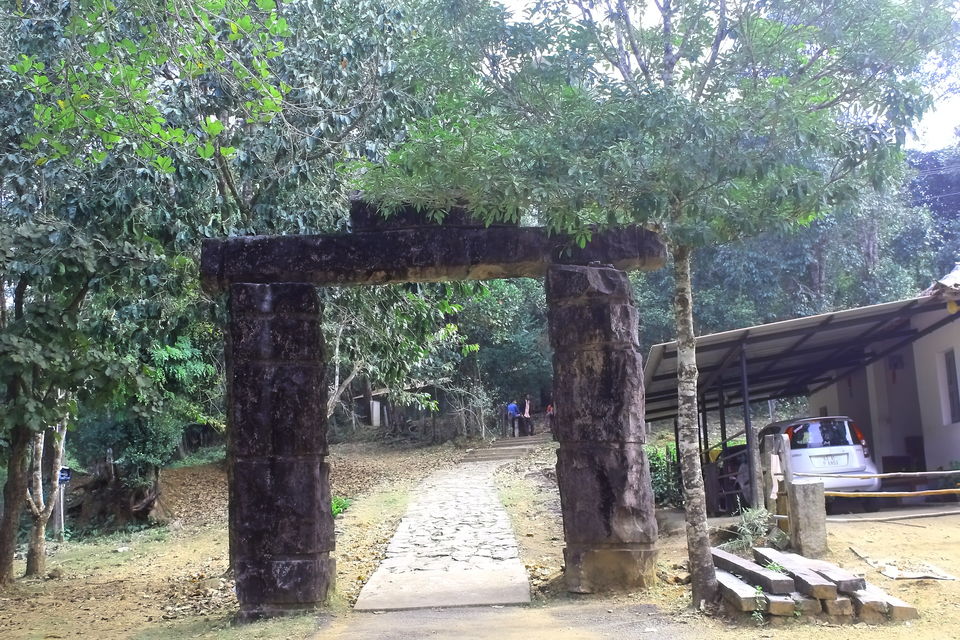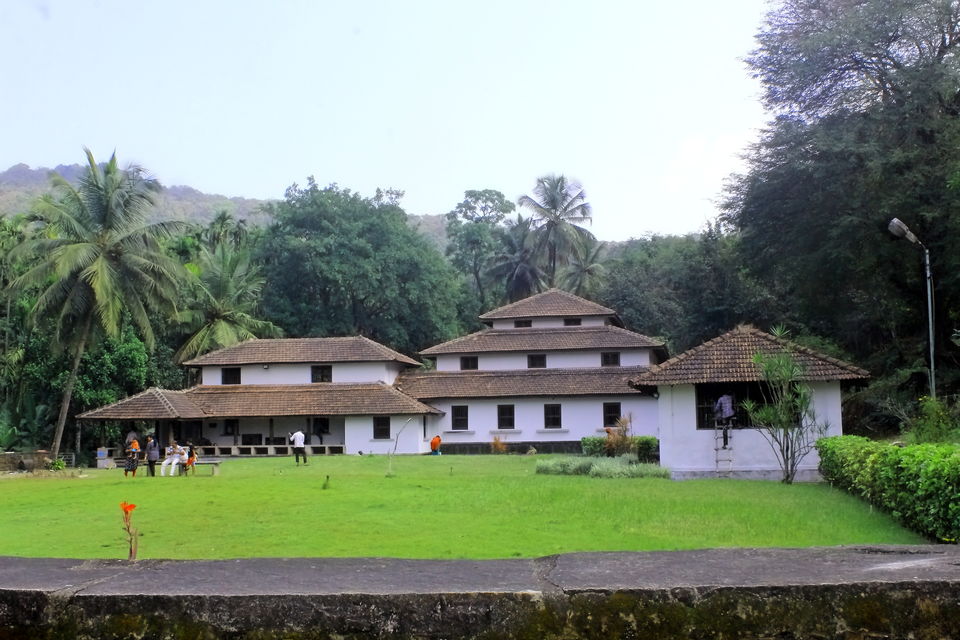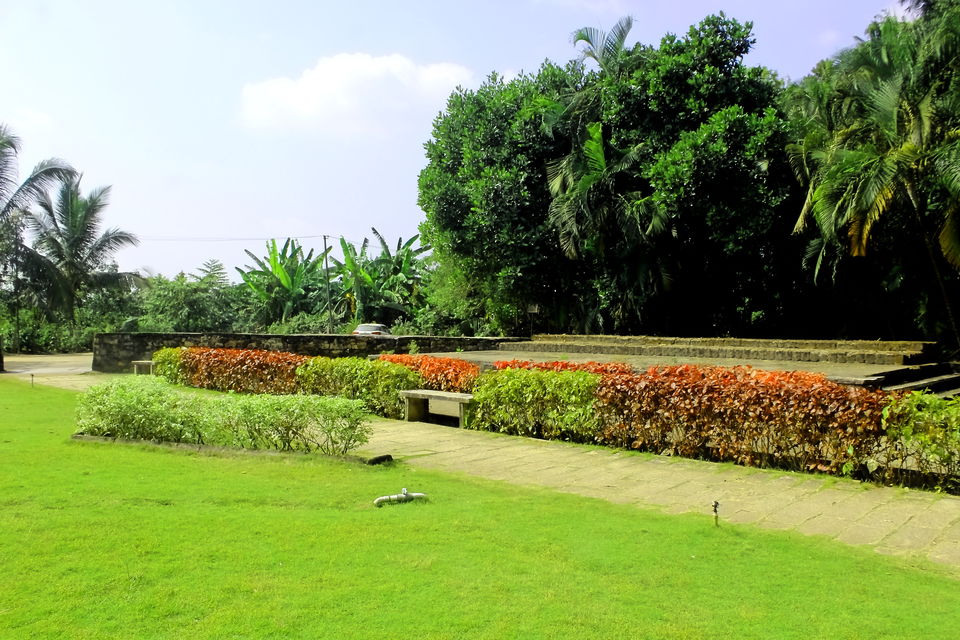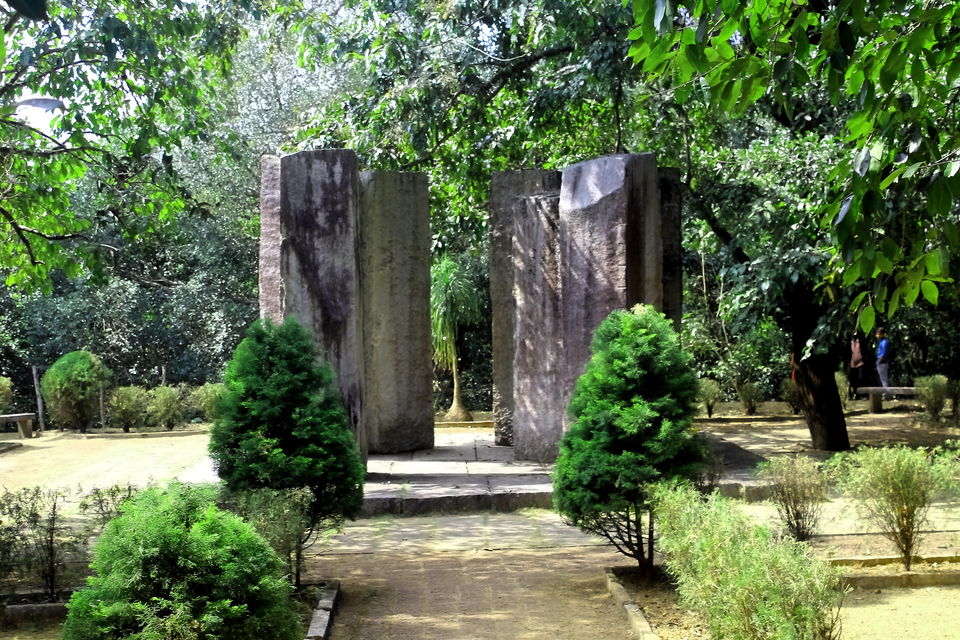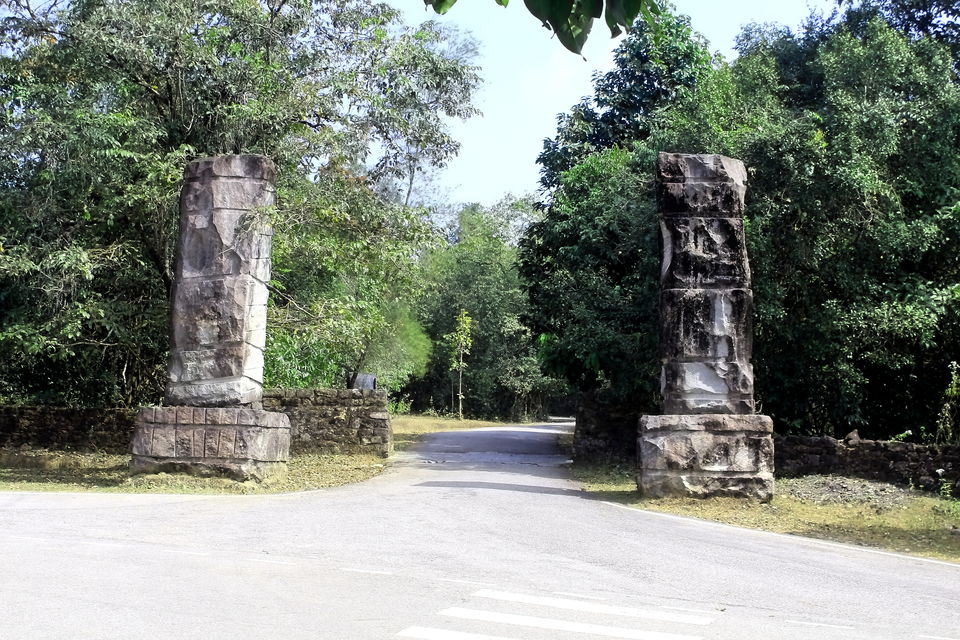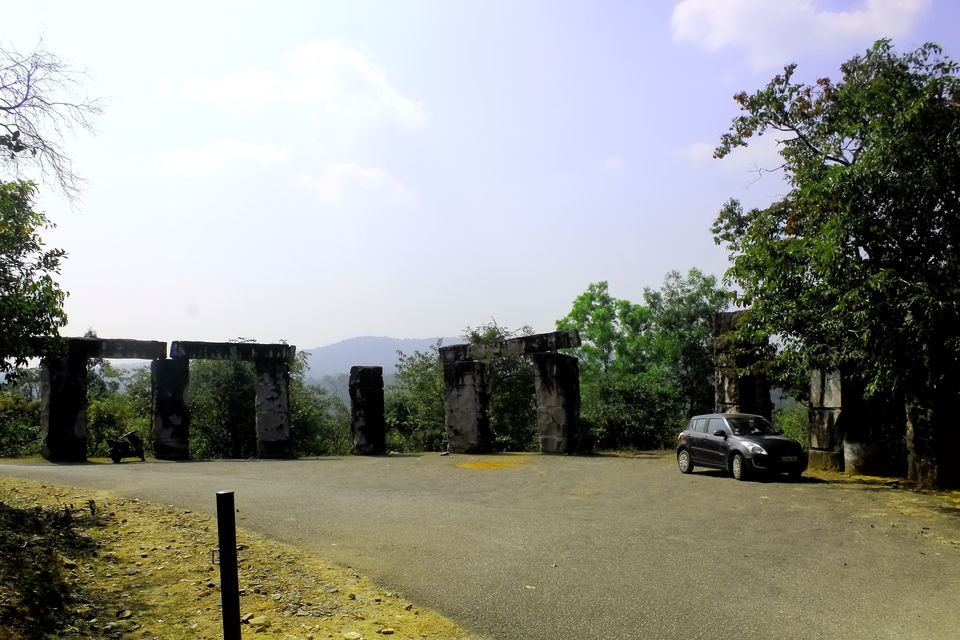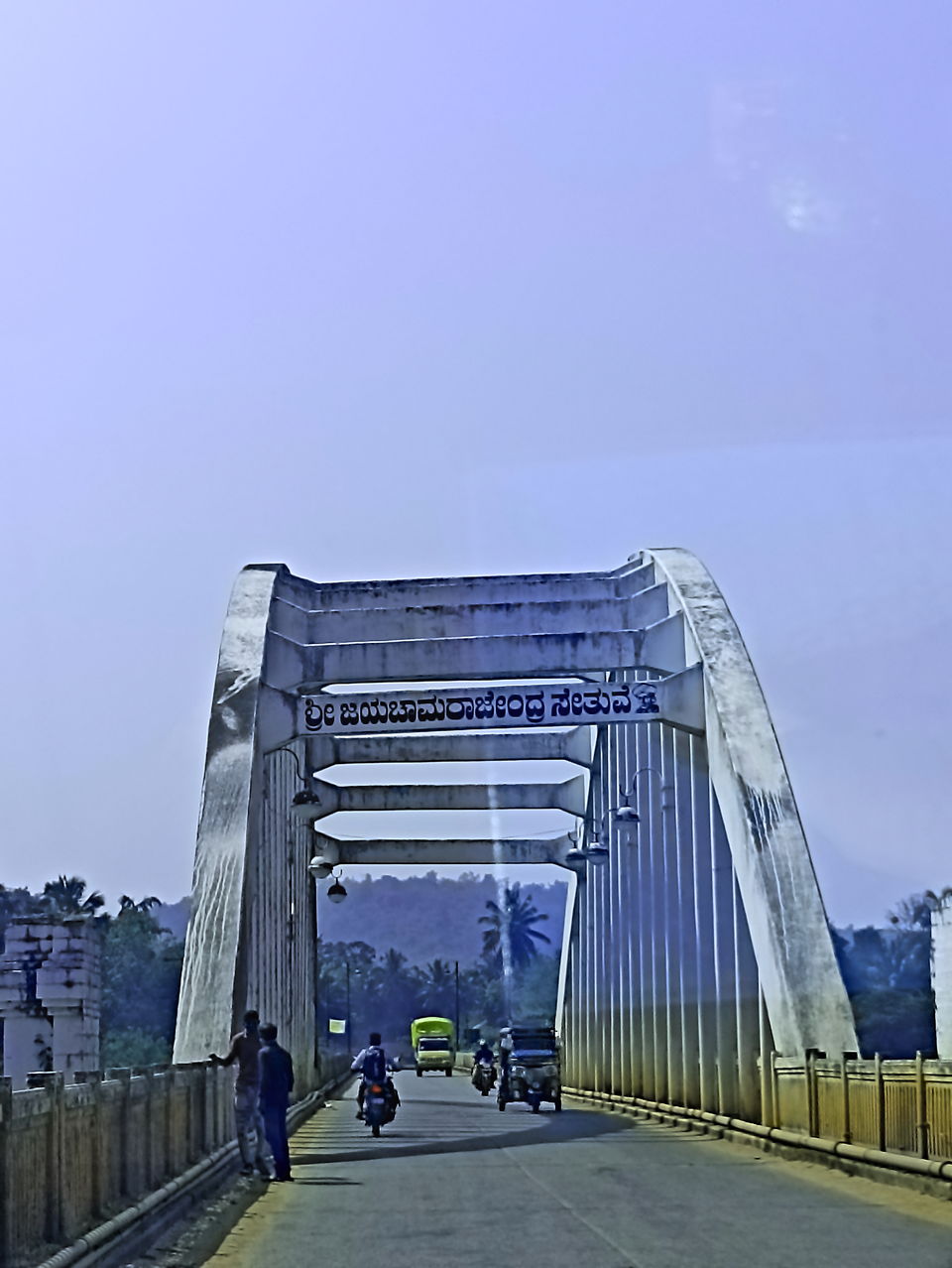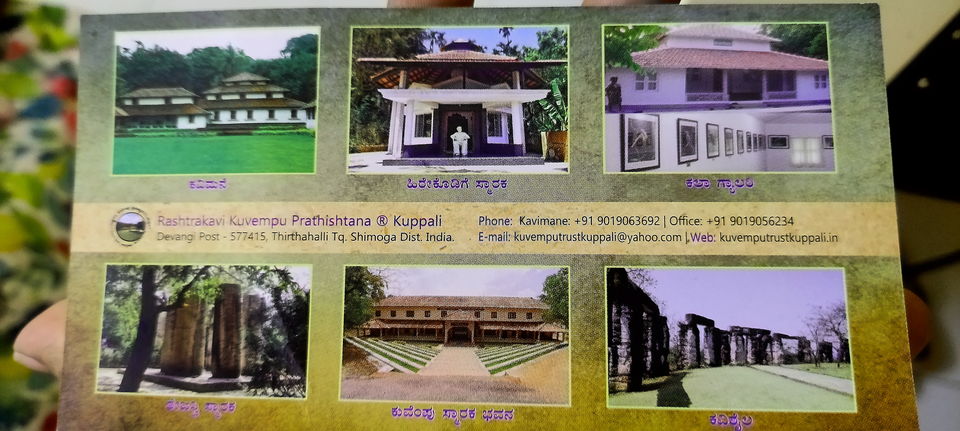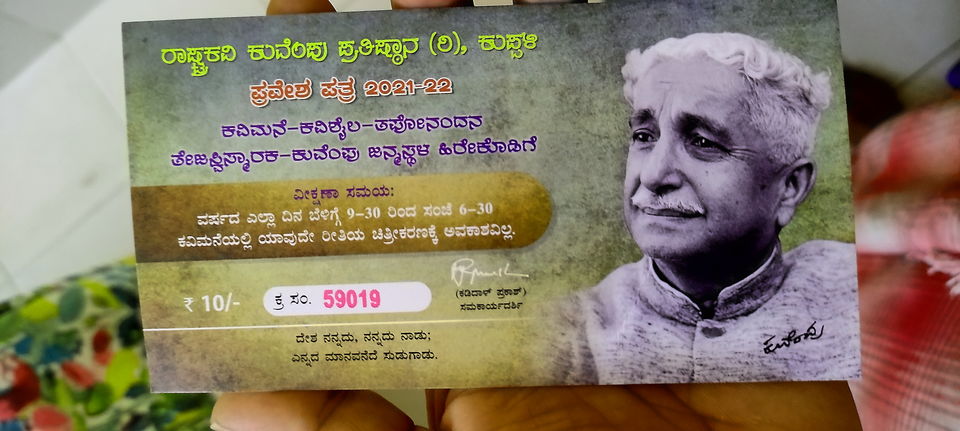 We have reached Sringeri around 4PM and we took a room at the temple maintained rooms. There is an administrative room and we need to produce our aadhar card there (just the number is enough), but I suggest better carry the original and xerox for safeside. They charged around 300Rs for the room. It is a quite enough for 3 of us as there are two separate single beds and a separate room for the shink and attached bathroom. They also provided extra mat and pillow as well. We had a power nap for an hour and got freshen up and went for darshan around 6PM. Temple will be closed between 2-4PM. We had a darshan at saradamba temple, vidhya shankara temple, adi sankara charya temple, torana ganapathi temple. No pictures are allowed inside the temples. We have spent time till 7:30 visiting all the small temples inside the same compound. You will just get into the devotional mood by looking at those amazing place and the sunset and ambience is just amazing. They are not allowing us to go to the matt due to covid. They are also not allowing to go down to the river to feed the fishes with puffed rice. We need to submit them to the watchman there and he will feed them once or twice in a day it seems. We had dinner in the temple. They will serve moongdal payasam, bisi bele bath and curd rice. The dining room is quick huge and pretty clean. Food is tasty too. We had our dinner and we need to clean our plates and keep them for dry. It was quite tiring day. SO we had small shopping in the stalls near by and reached room and just dozed off.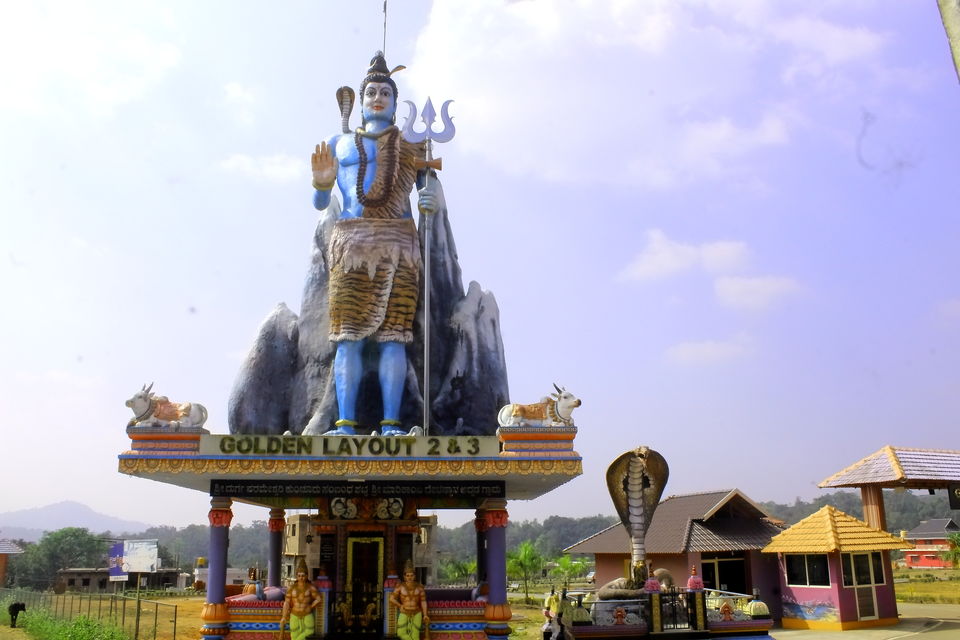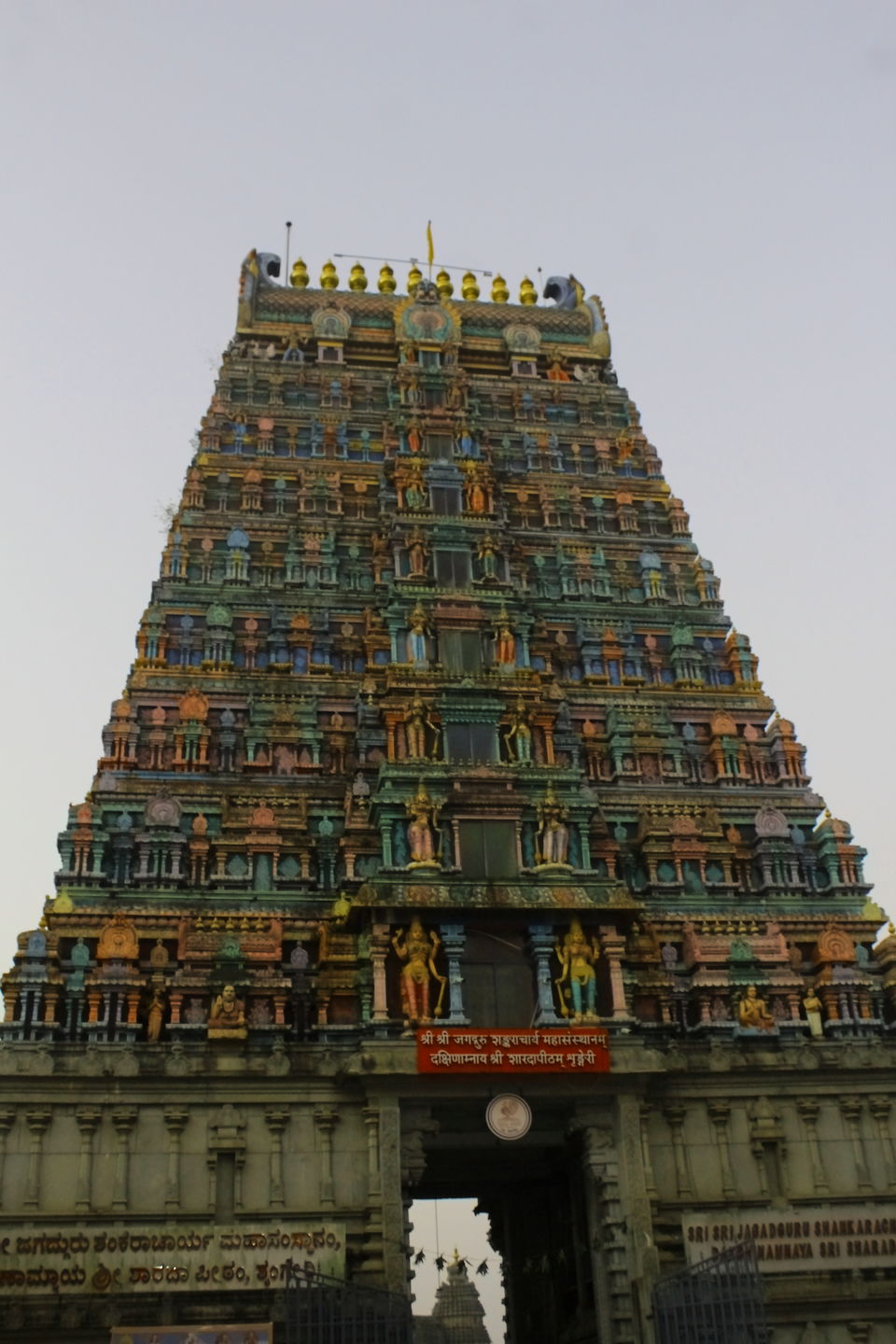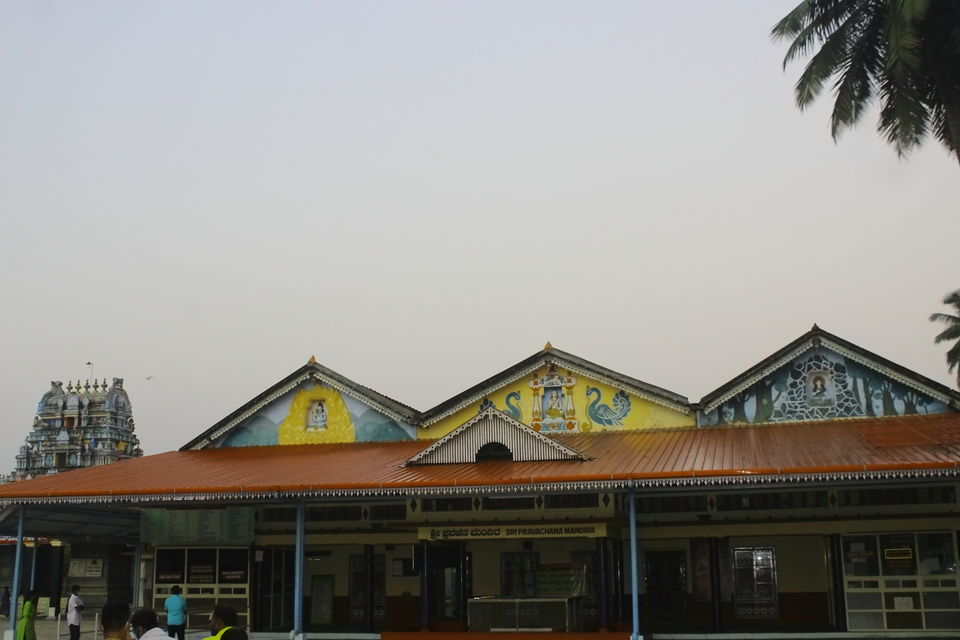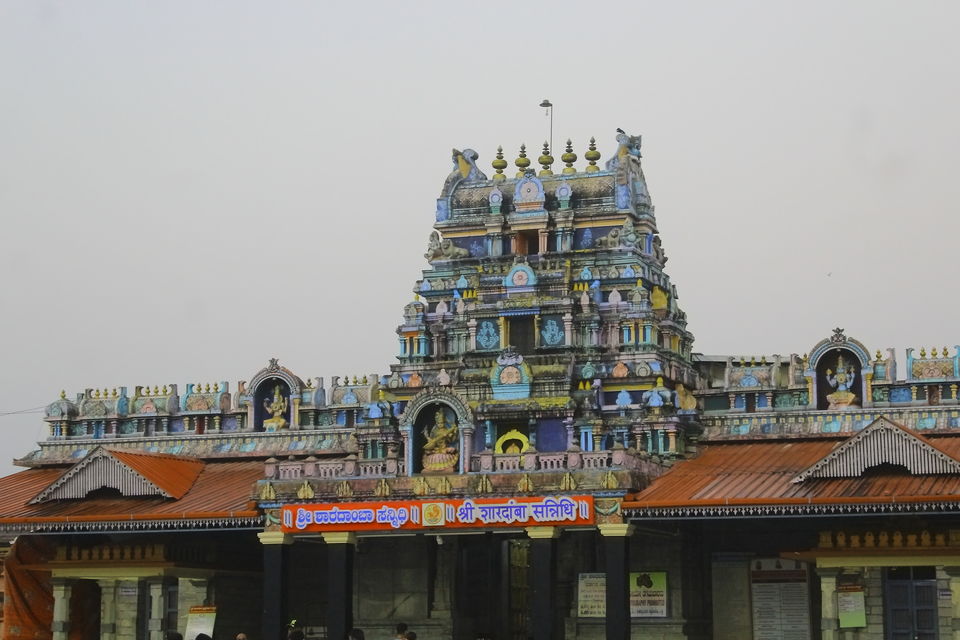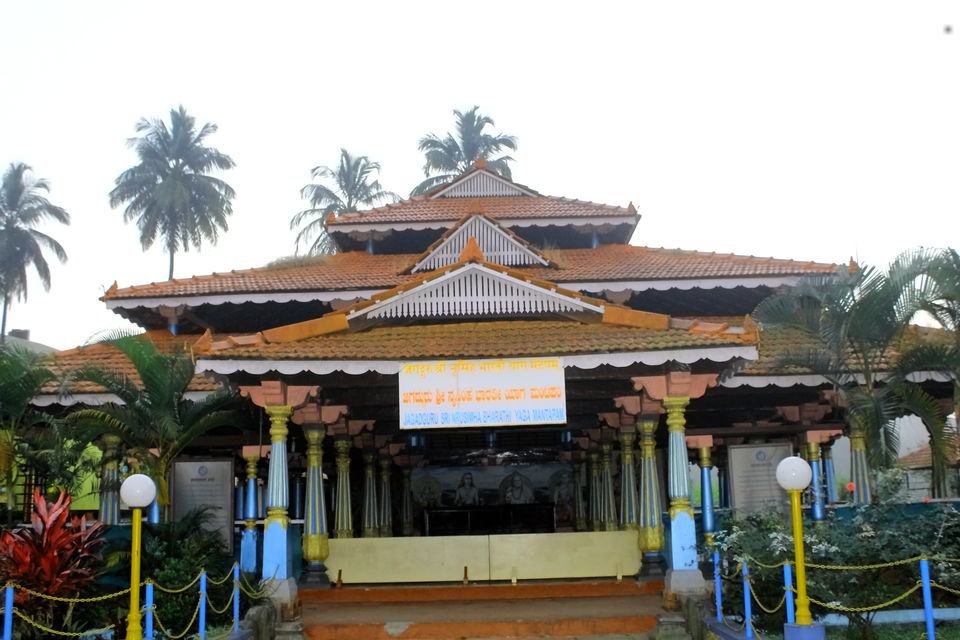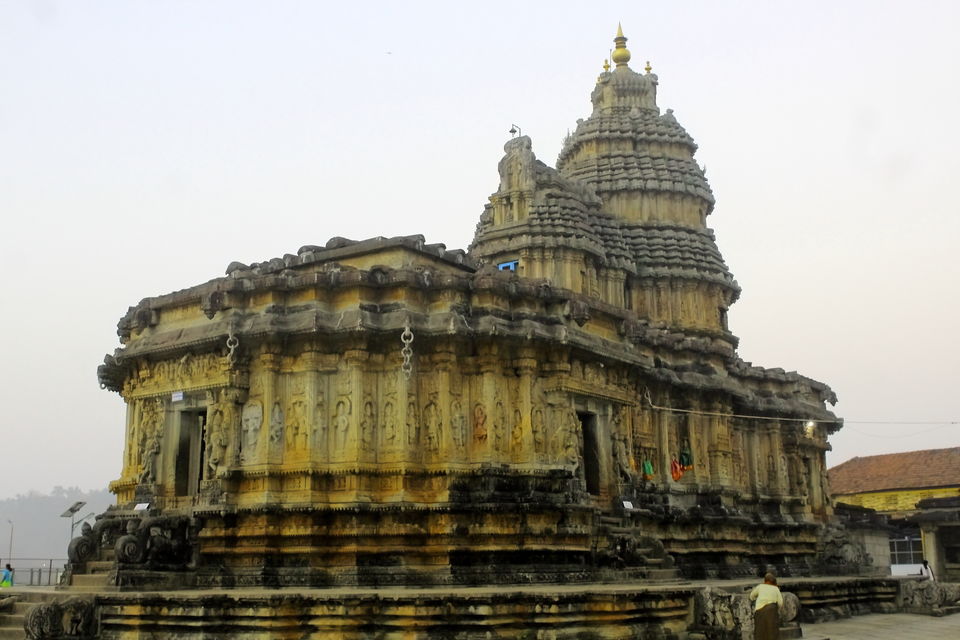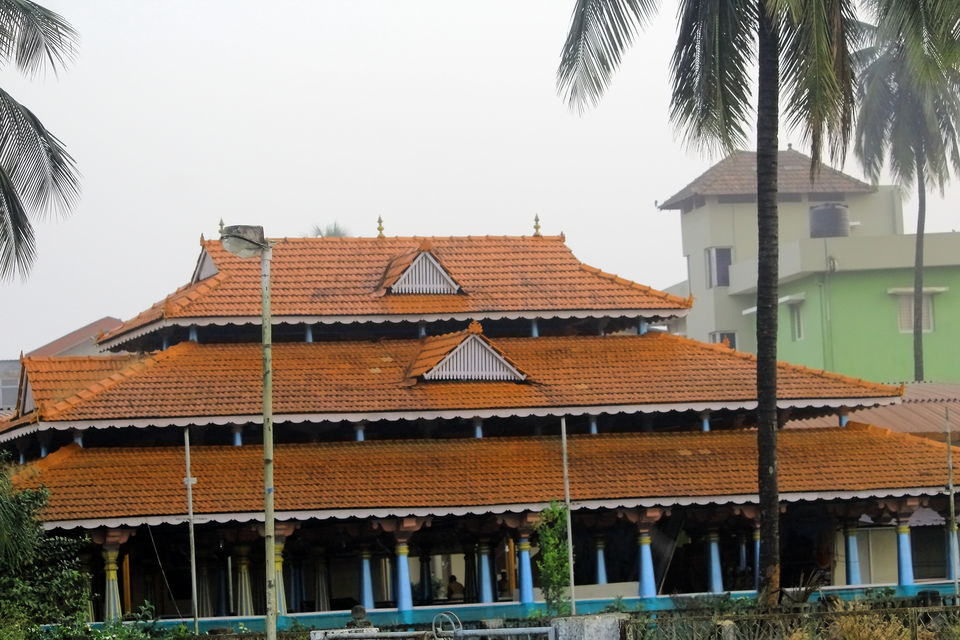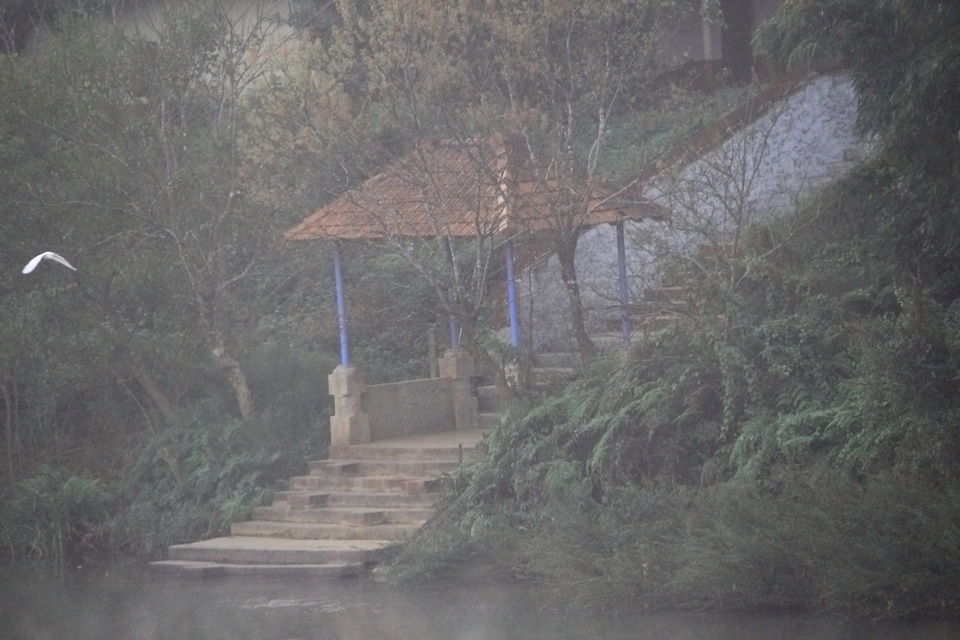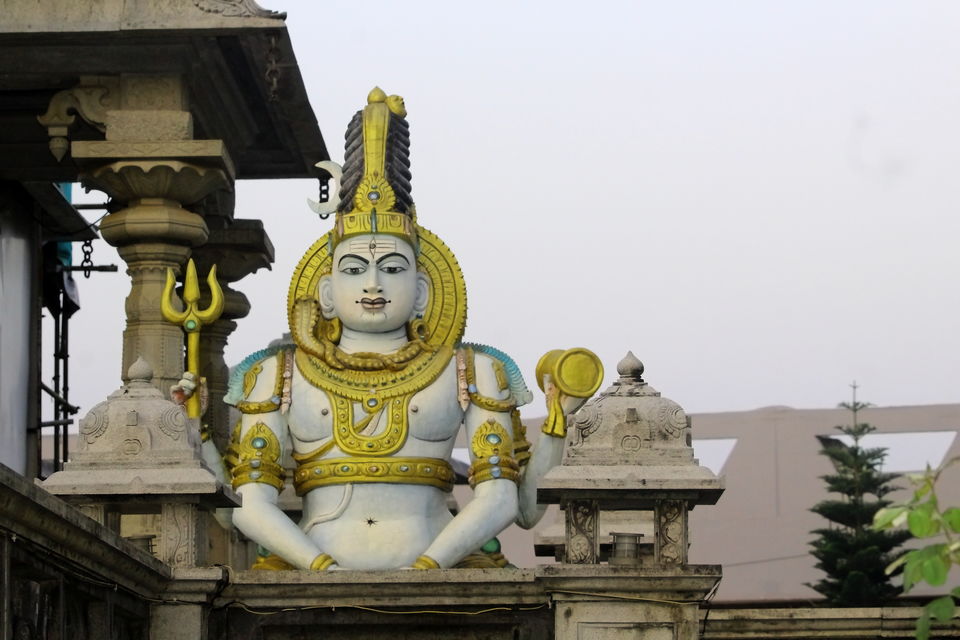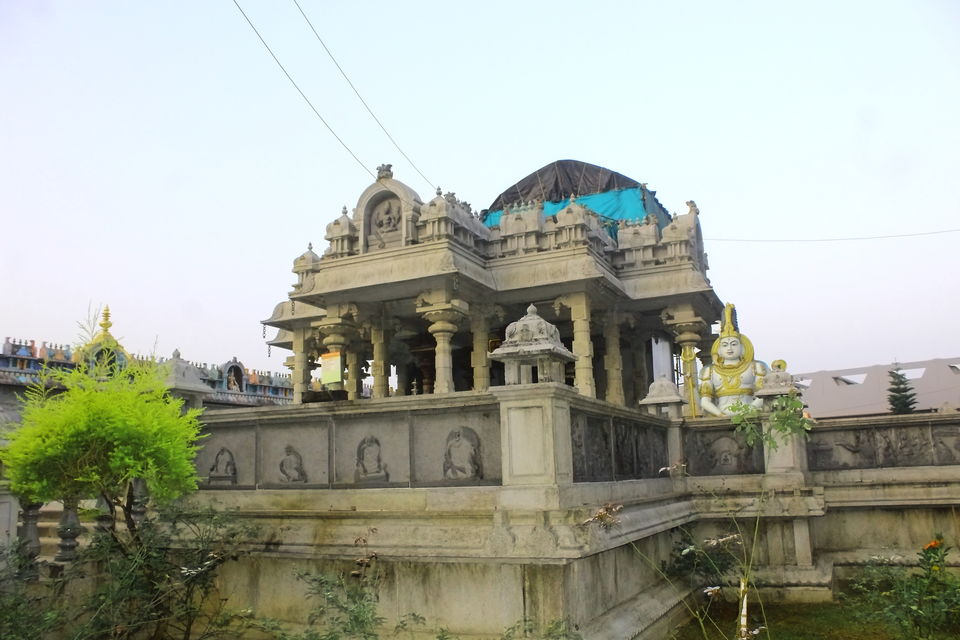 Day3 we woke up at 6AM and quickly got freshen up and then we went for the darshan once again. We felt like watching just another temple in the early winter mornings of foggy sringeri weather. We had our darshan and spend some time till 7:30 and there is a hanging bridge next to our stay. Had spent some time there enjoying the beautiful sunrise there. We checked out of our room and set the luggage back in the car and headed for our breakfast. There is a small hotel which I saw when we were coming out of the temple. Right opposite the the temple exit gate there is a small place called Maruthi tiffin center. Which is very small, not sure how many people like that kind of places, but I liked it and thought of having our breakfast there. They will serve food on banana leaves. You all need to sit on the floor like old time mariage style. They will serve idly, vada, poori, Tea, coffee and Milk. Each piece is 10Rs. It is not cheap, but I just liked the way of having food like that, as these days we are having buffets even in the most traditional functions. I just relished and felt nostalgic. With loads of memories we started our journey to Horanadu.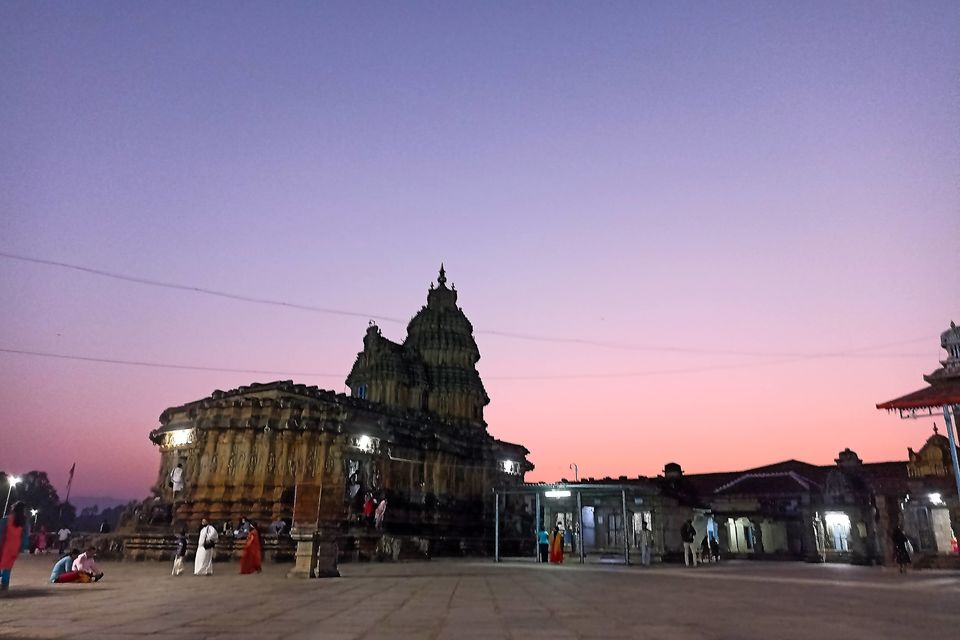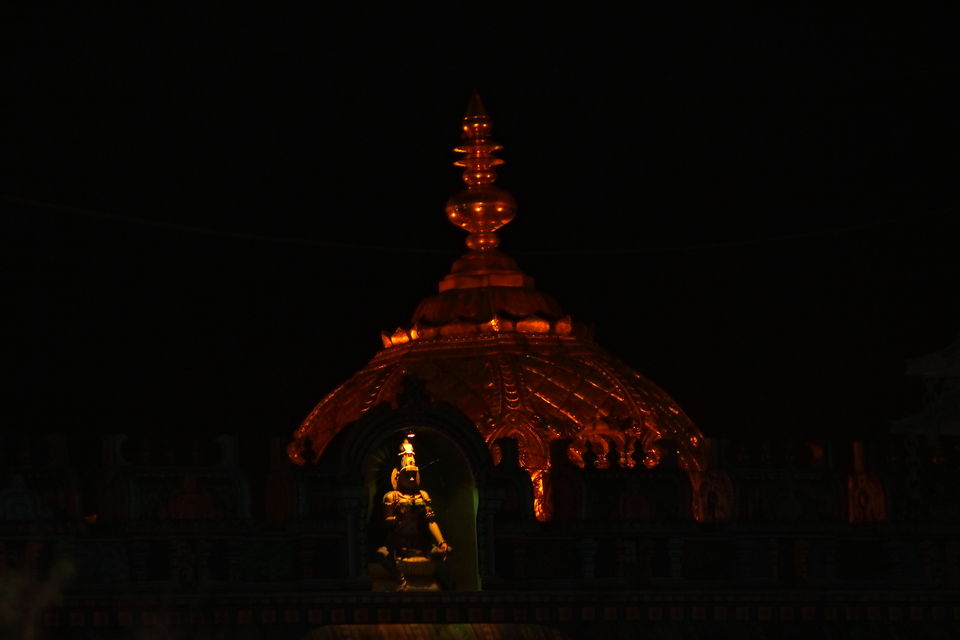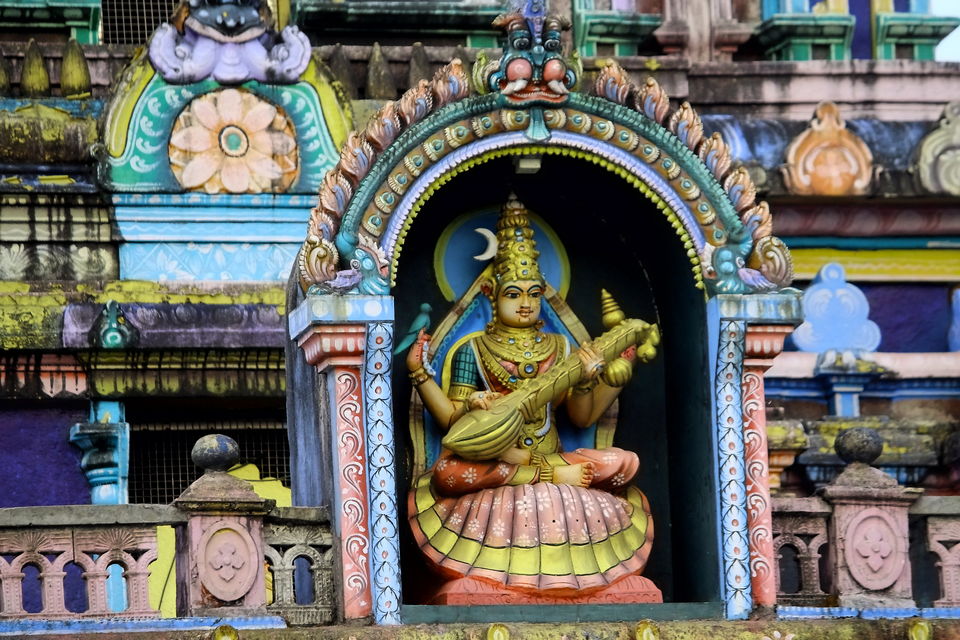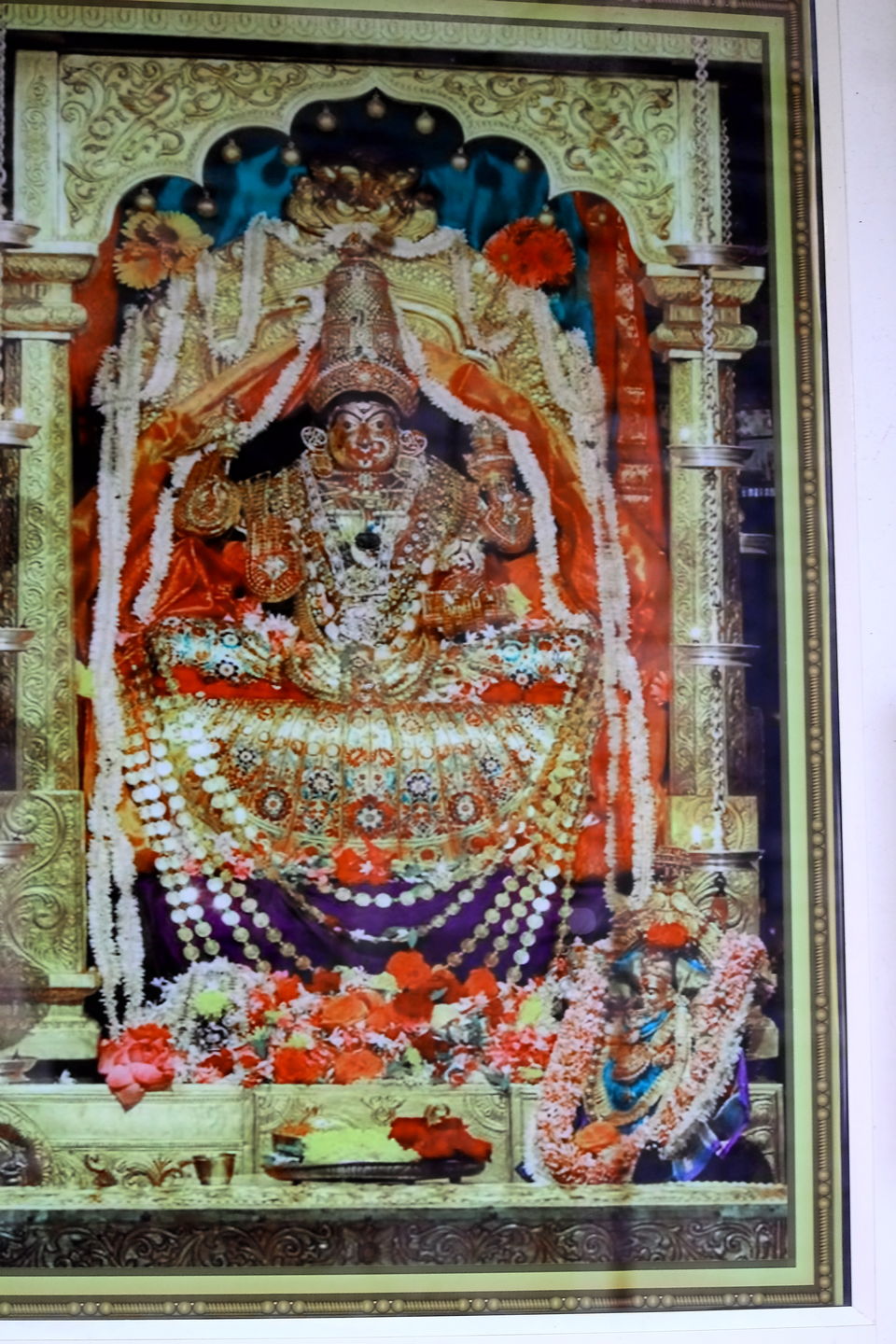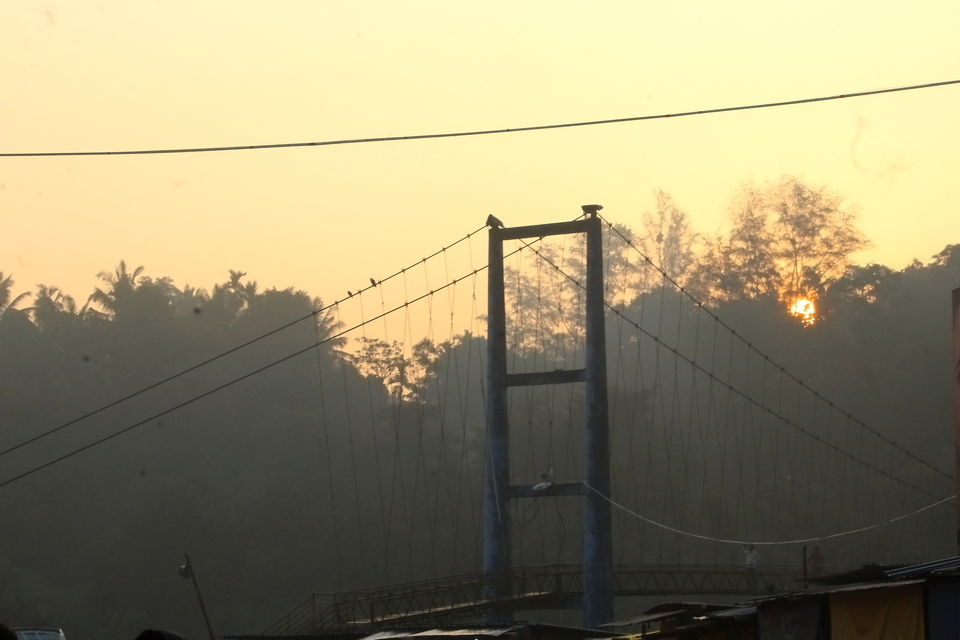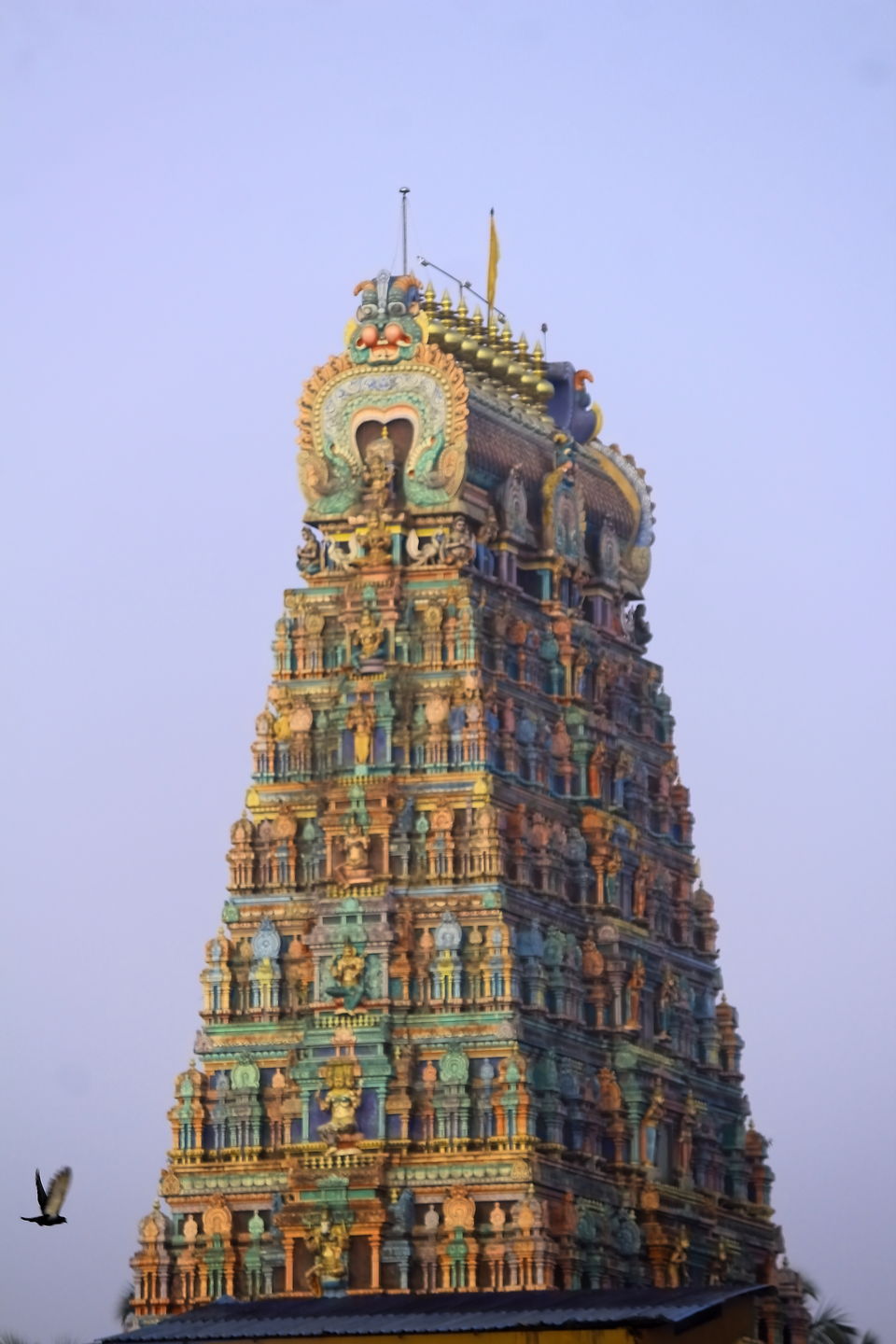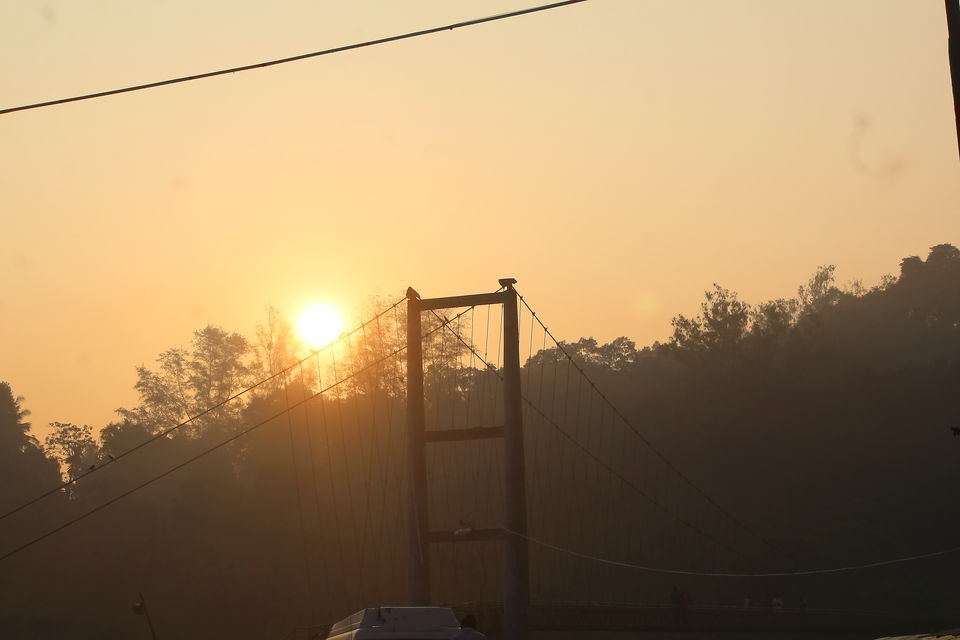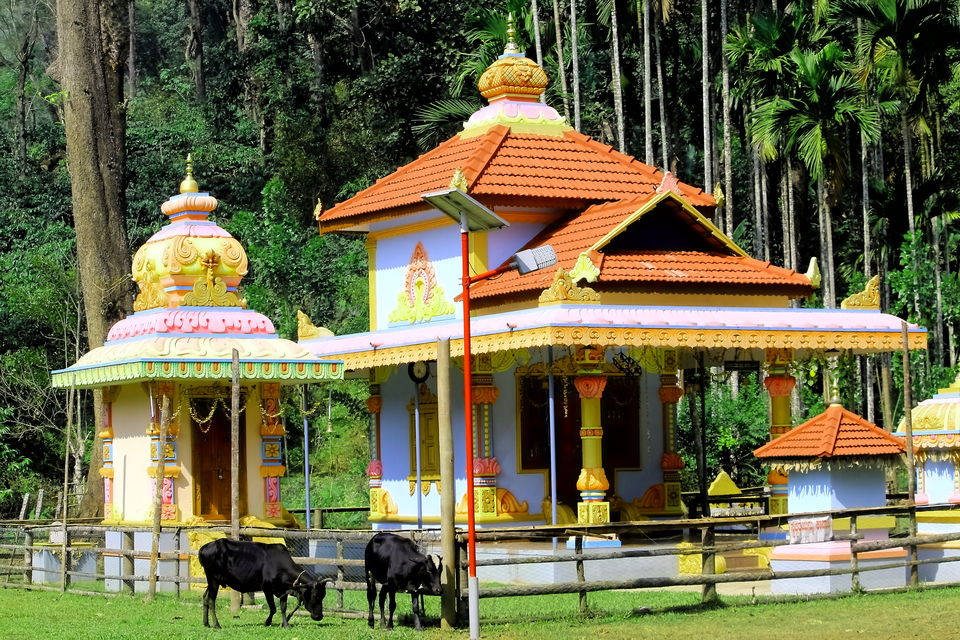 This is the most beautiful drive through the western ghat forests and the amazing ghat routes and beautiful coffee plantations. We just enjoyed the drive thoroughly. From sringeri Horanadu is 50Kms it will take almost 2hours as you will drive very slow by enjoying the surroundings. But be careful while driving through the terrain. We reached Horanadu around 11 AM, the security has asked us to park our vehicles a bit far from the temple as there is a lot of crowd around on that day. We need to walk around 2Kms to reach the temple. It was super hot and we don't know that temple is that far. So we left the footware in the car and started walking. It was super hot and our 4 years old decided not to keep the foot on the ground. I have to walk the 2Kms in the scorching sun by carrying my dear son. I could see the god on the way to temple itself. :) We have reached the temple and there are 2-3 sanitization tunnels we need to pass through.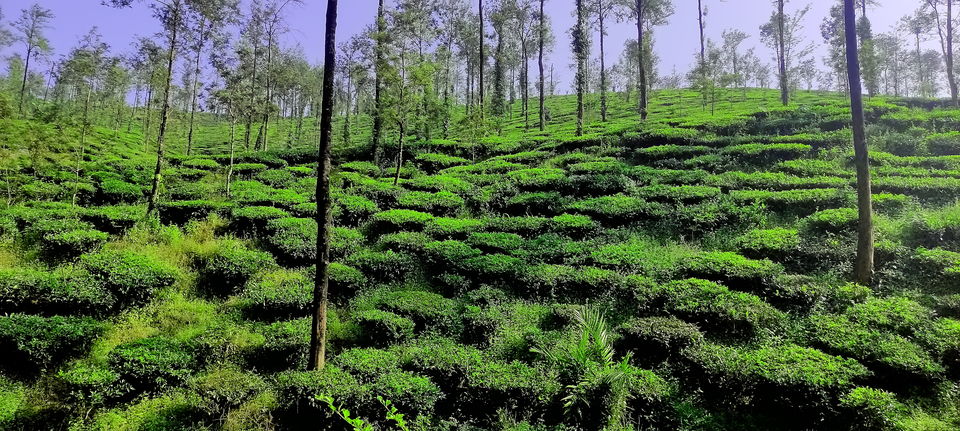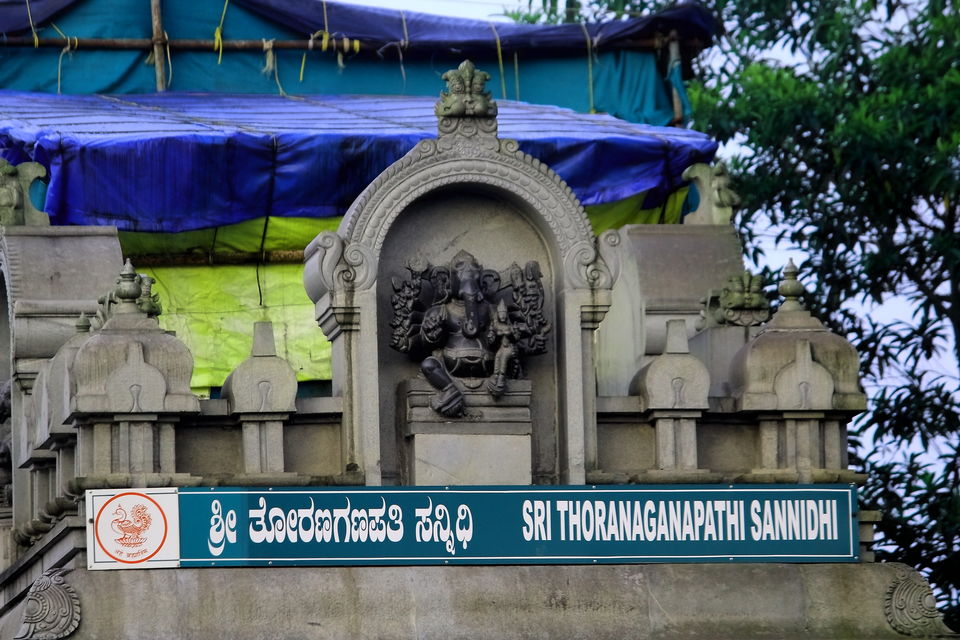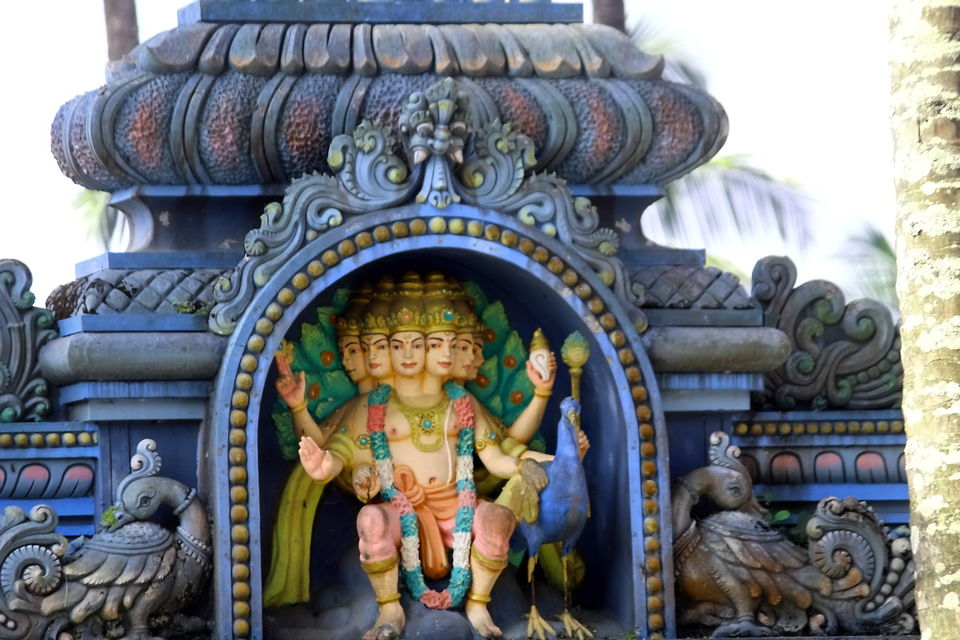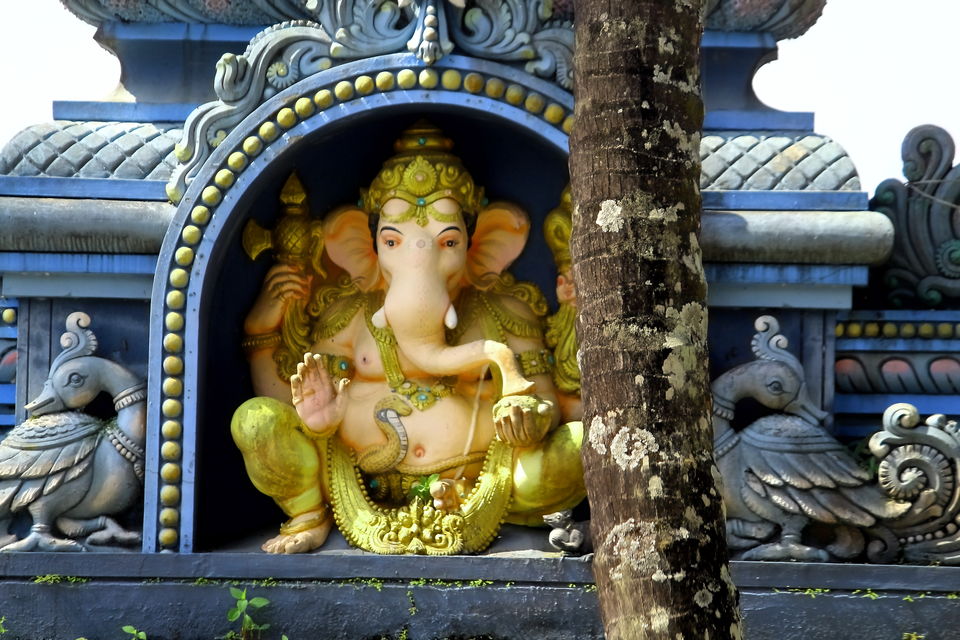 Adhishakthyathmaka Sri Annapoorneshwari Ammanavara Temple is located in the beautiful location in between the green lush western ghats and the place is just so mesmerising that we forgot the 2KMs of bear foot walk. We entered into the temple and they are very strict with the masks on and the darshat took us around 15-20minutes and the diety idol is just so beautiful that you just can't take your eyes off it. As there is crowd on that day they have pulled us from normal crowd to the VIP lane not sure why. So luckly we could go much closure to the maata and had a pleasant darshan. We could spend 5 minutes infront of the idol. By filling the the maata in our eyes we have slowly walked out of the temple and there is some satyanarayan pooja is also happening there. All the males have to remove our shirts during the darshan. We have taken the blessing from there and headed for lunch in the temple, which has the same menu as that of sringeri.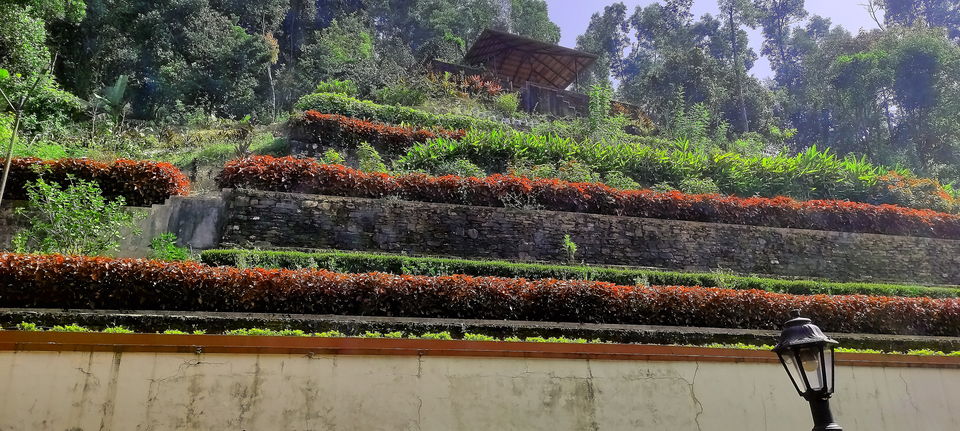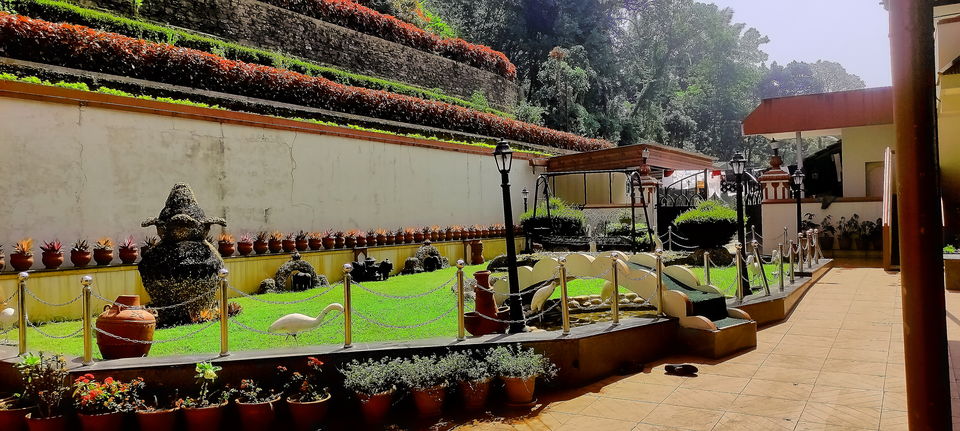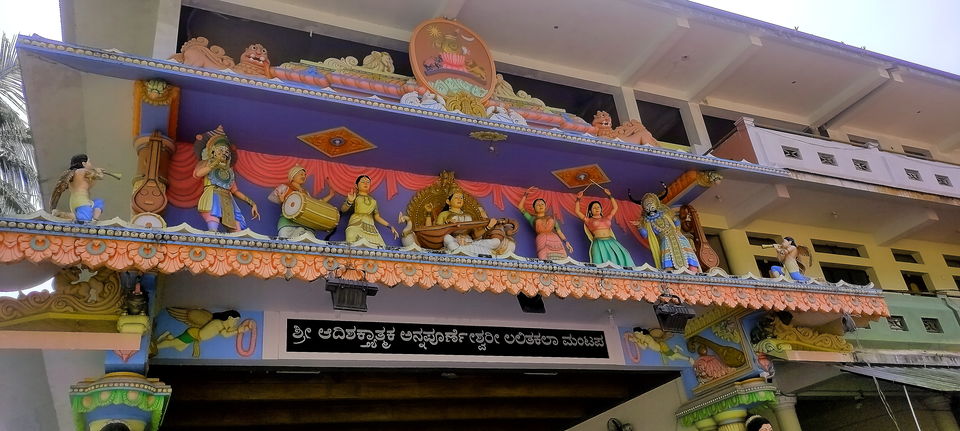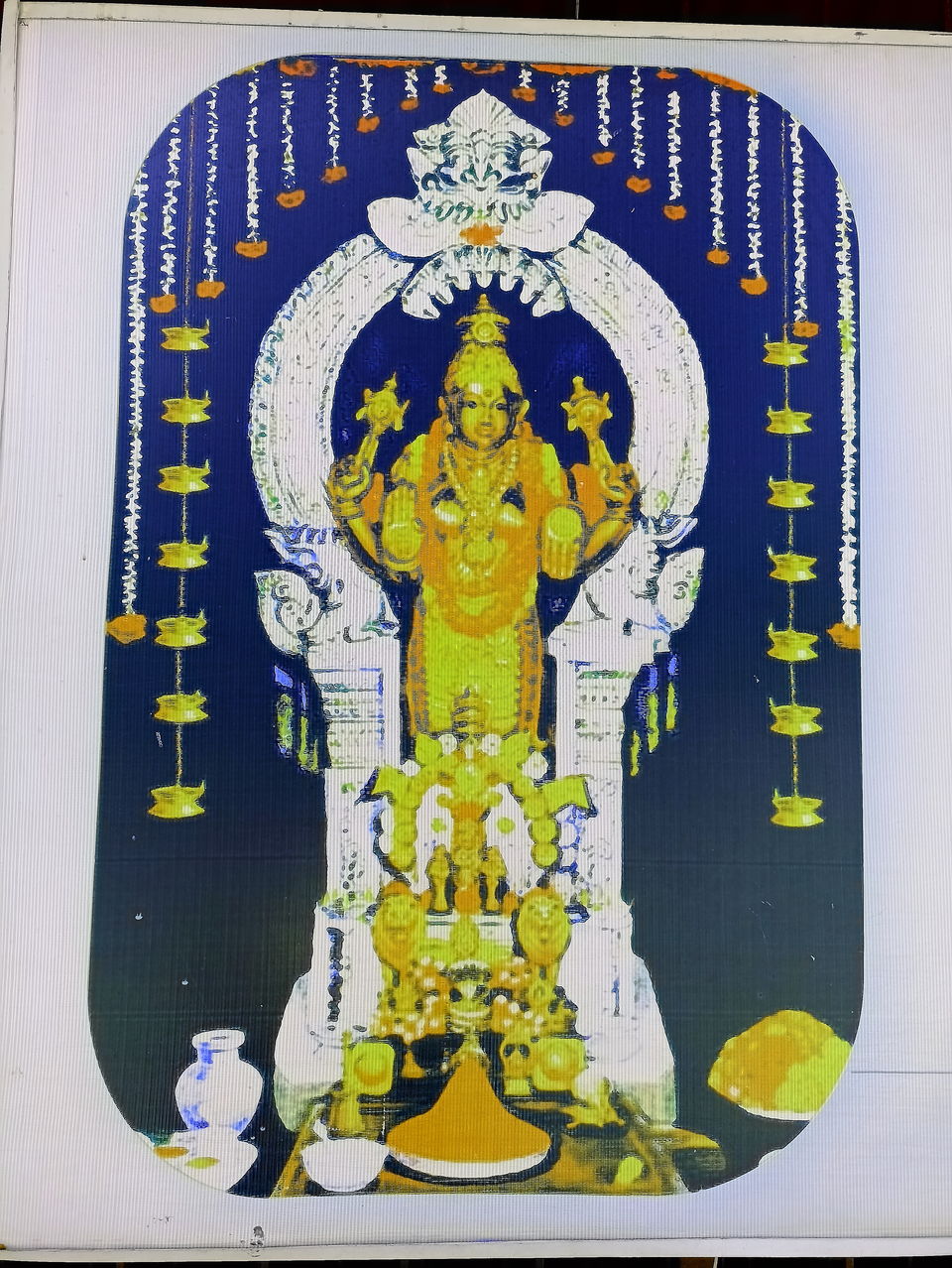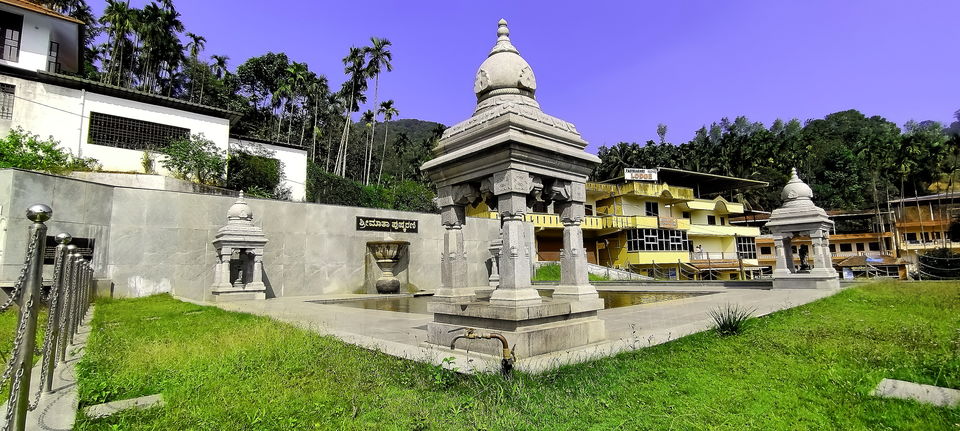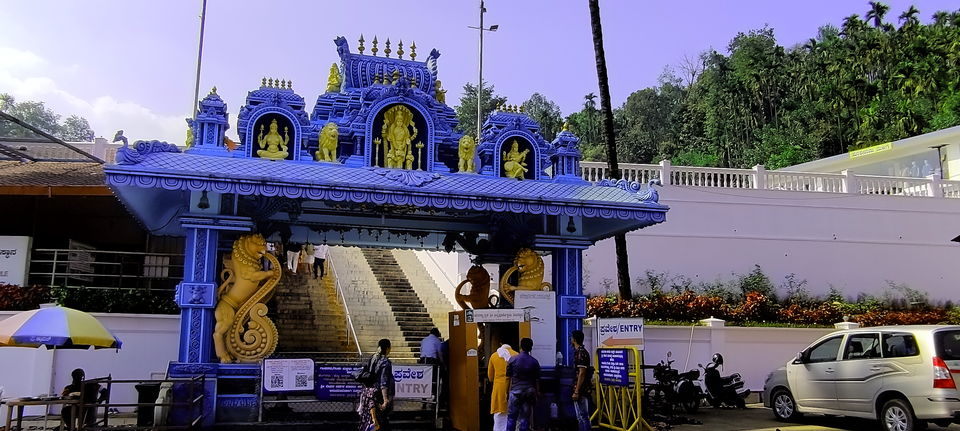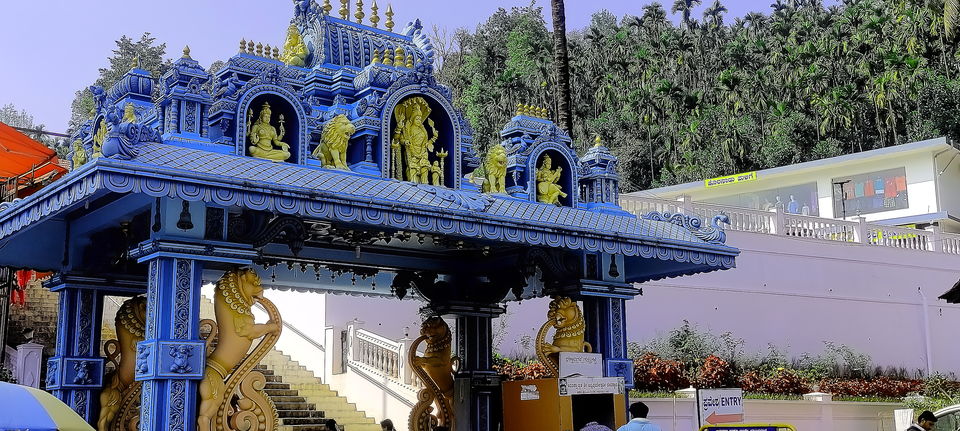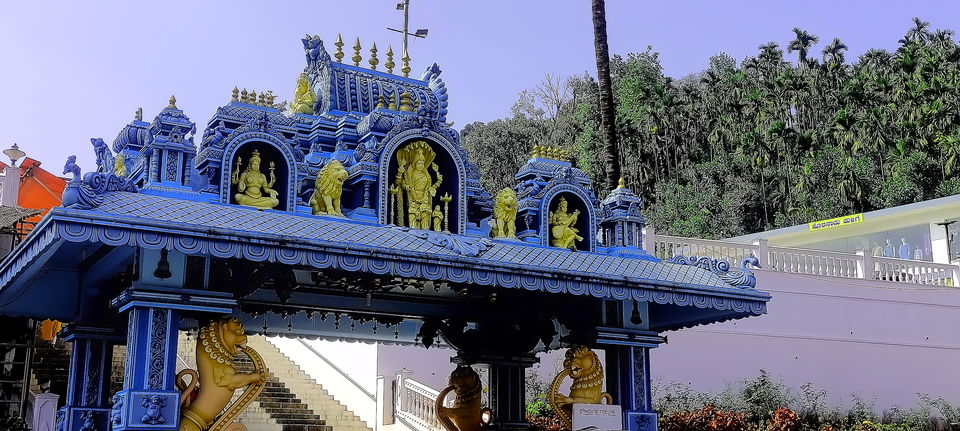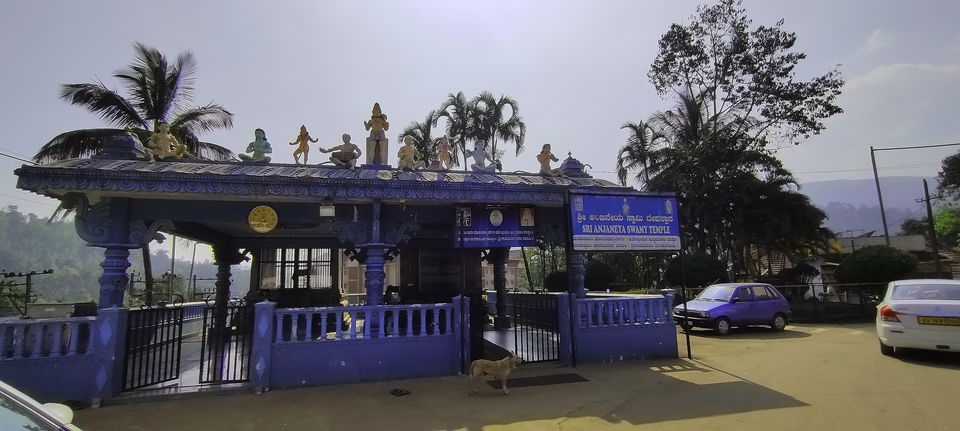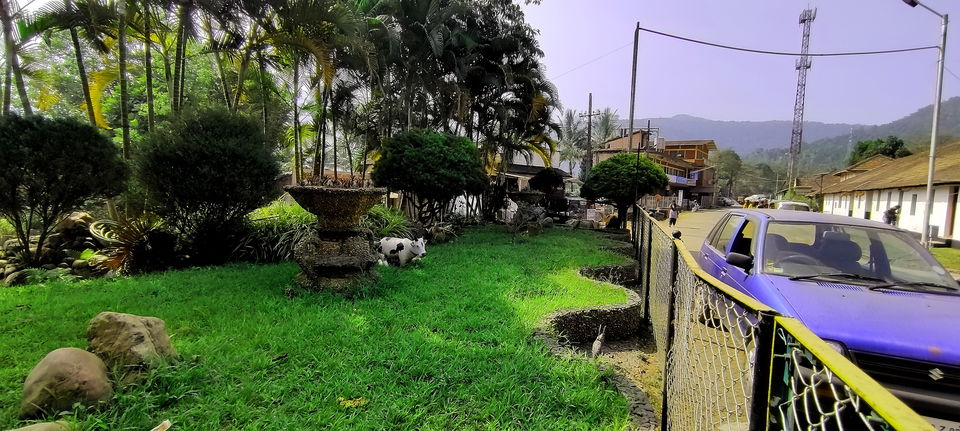 We have spent some time by just admiring the visuals and the ambience of the temple and the surroundings after completing the darshan we have headed to Horanadu Hanuman Temple. our next destination kalasa, which is popularly known as the southern Kasi. This will come on the way to Bangalore, so we need not take any deroute and spend any extra time for travel. We also had purchased coffee and some dry fruits and spices on the way. As the place is famous for coffee plantations. Kalasha is around 8Kms from Horanadu, which can be reached in 30 minutes. The mythological history of the temple is quite interesting. Kalasa town is located on the banks of the river Bhadra. Tradition traces the origin of this town to events related in the Skanda Purana. The wedding of Parvati and Parameshwara was held in Kasi, and all the gods and Rishis and celestials assembled there. This caused the Northern plate to go down by the sheer weight of the divine personages.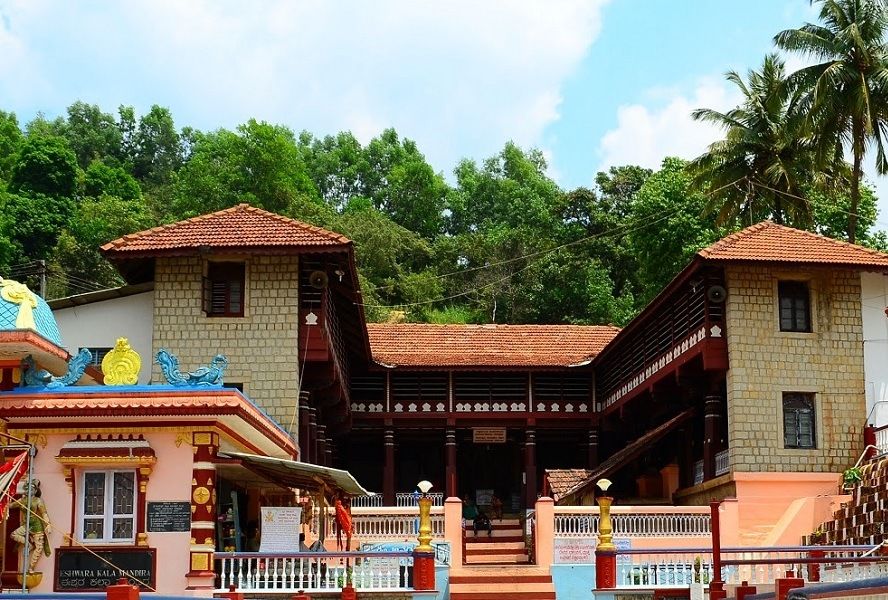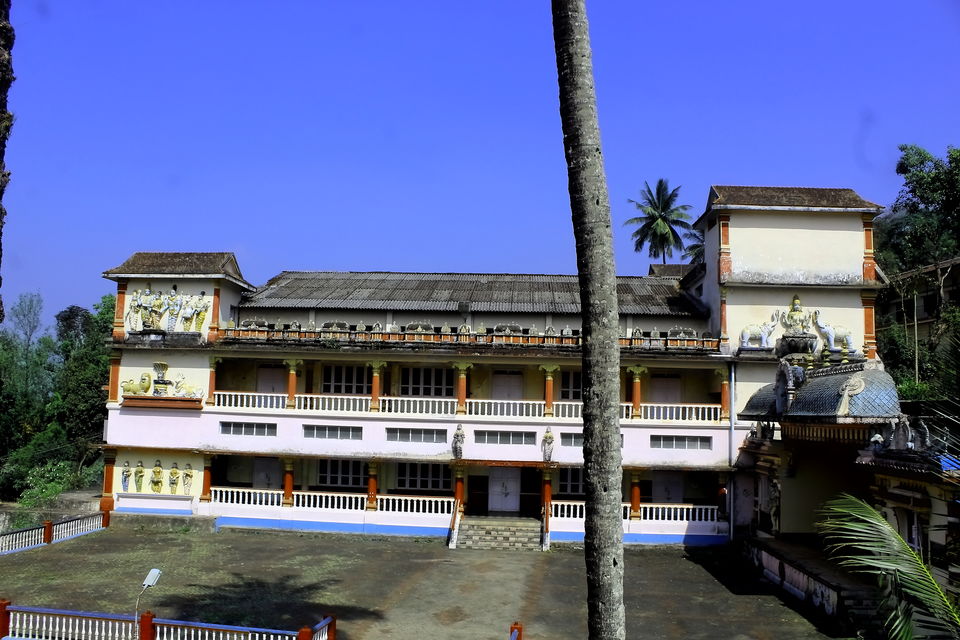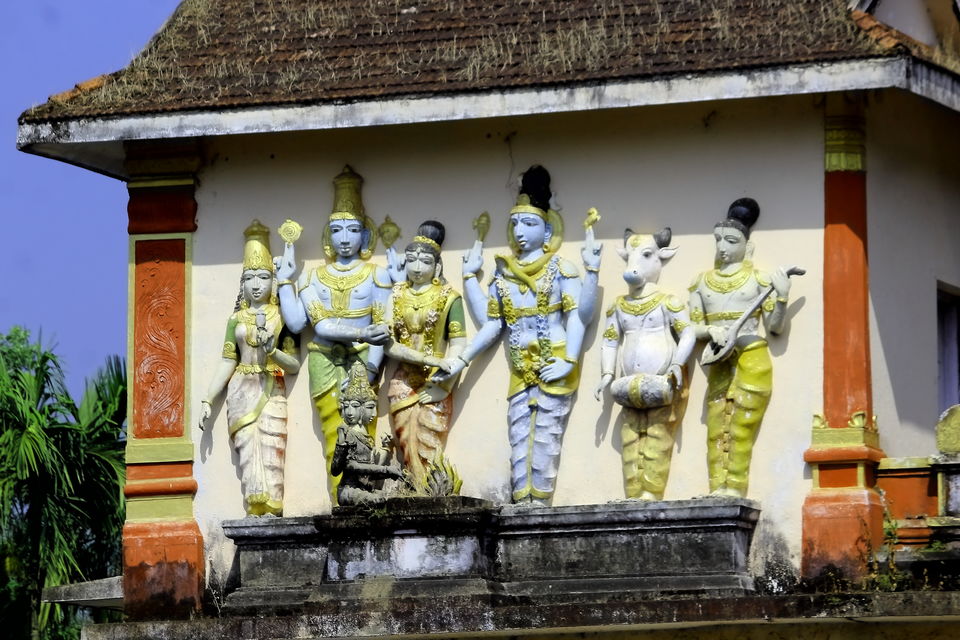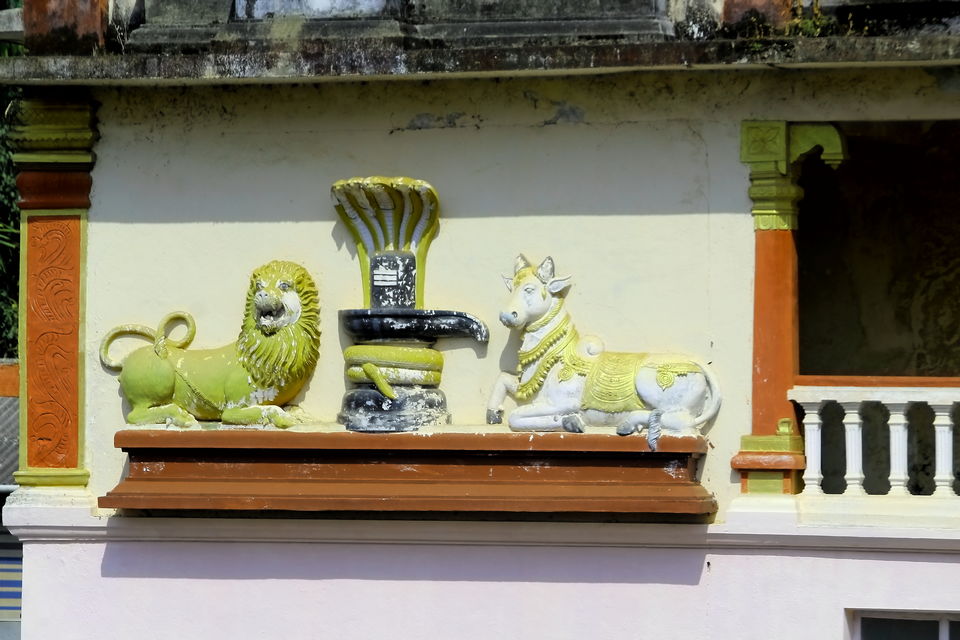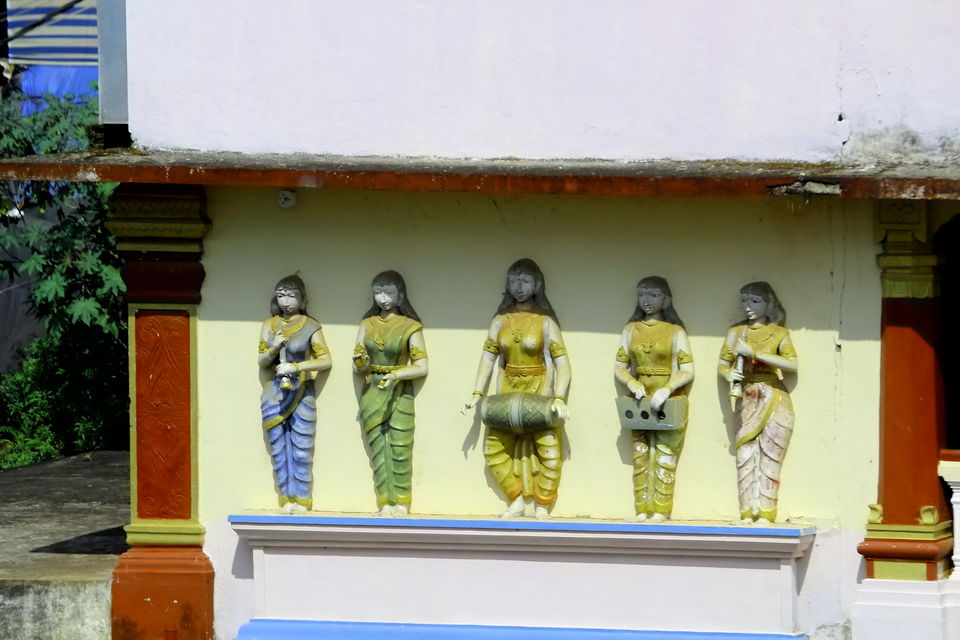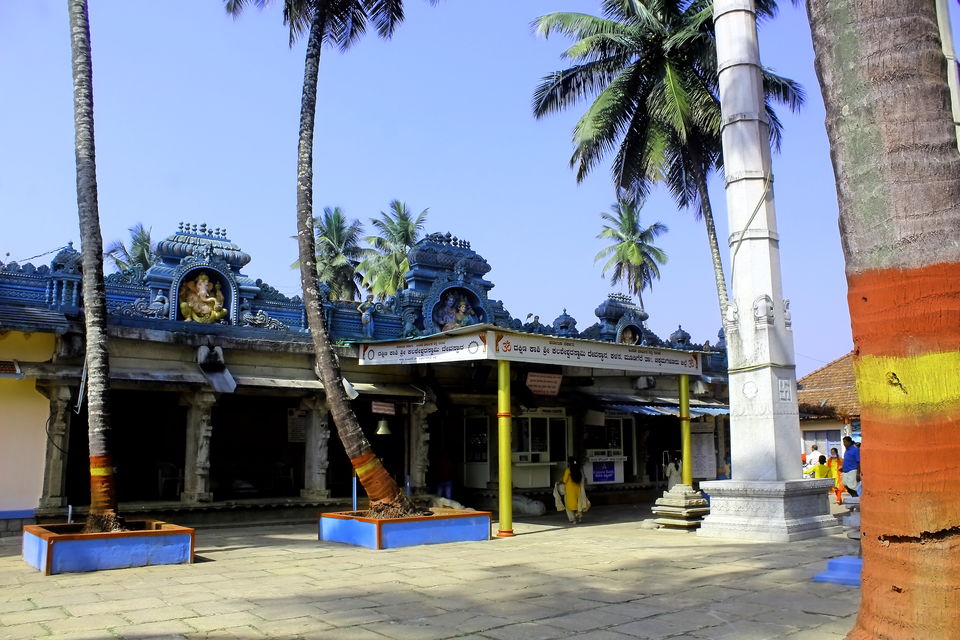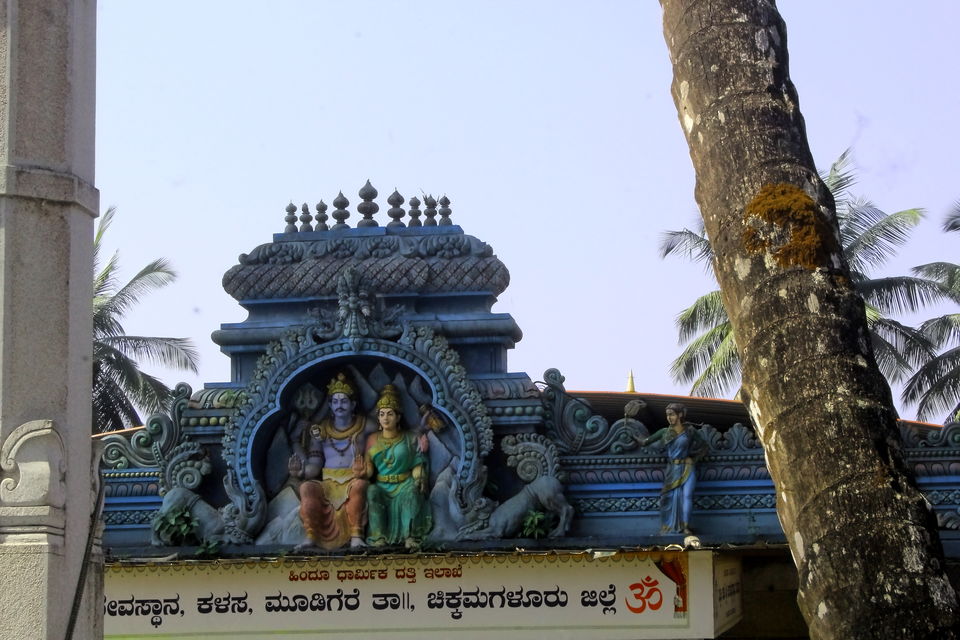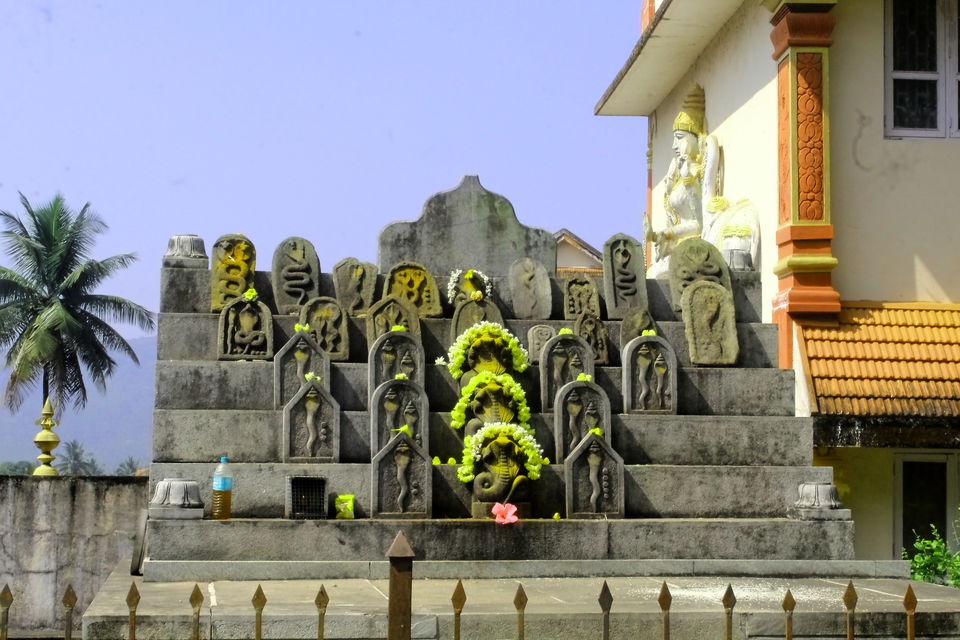 Lord Shiva requested Sage Agasthya to go south to create a balance. This implied that Sage Agasthya was so powerful that he alone would be enough to balance the combined divinity of the other wedding attendees. Sage Agasthya agreed, but expressed a wish to still witness the wedding. Lord Shiva granted him a boon saying wherever he halted and thought about it, he would be able to see the wedding ceremonies as if he were directly present. So, Sage Agasthya proceeded south, and the balance of the earth was restored.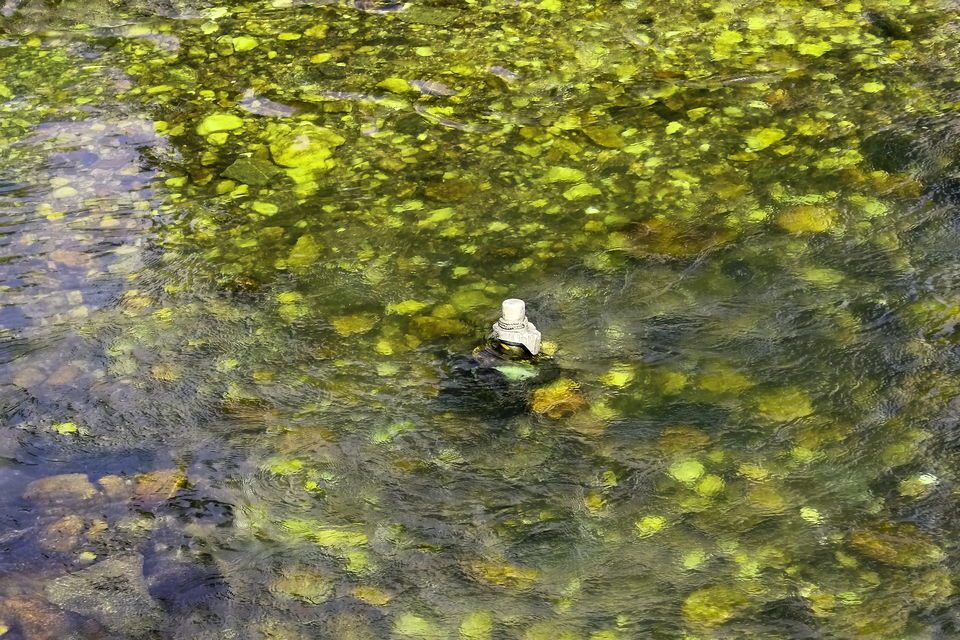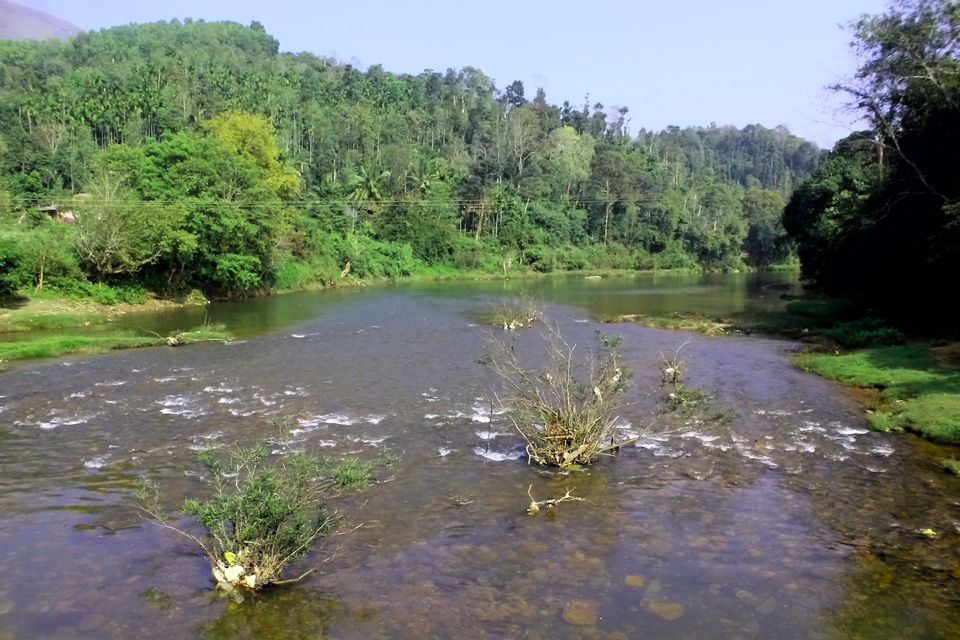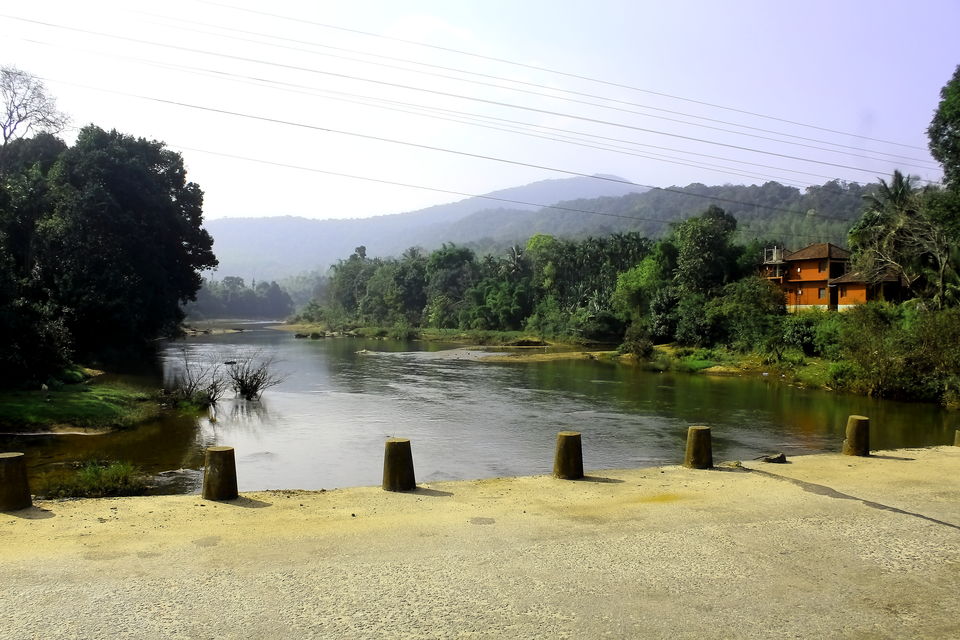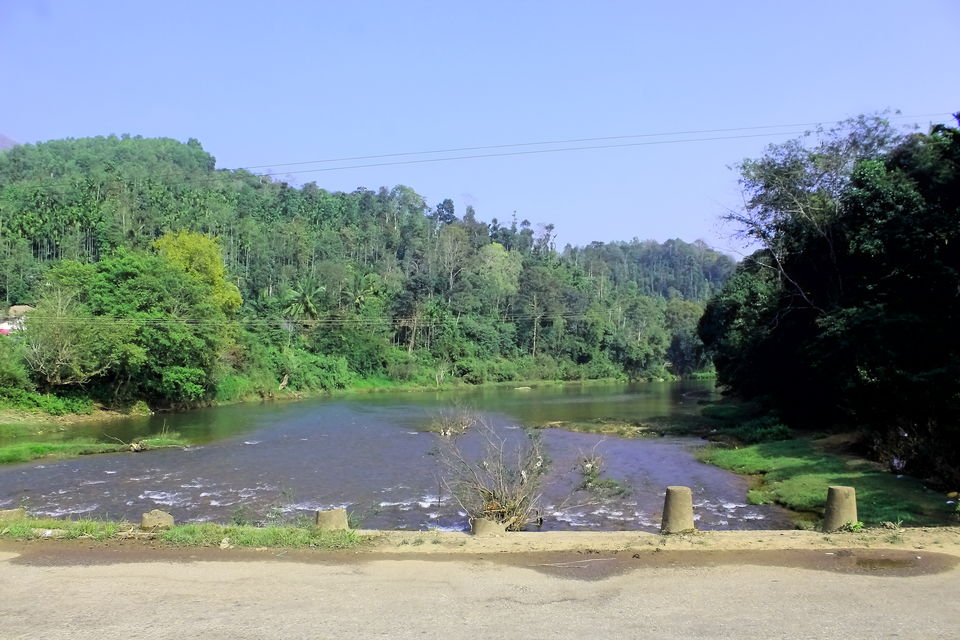 According to local tradition, Sage Agasthya halted at Kalasa, and saw the wedding from here. A Shiva Linga appeared out of his Kalasha, the pot. He built a temple here and installed the Linga in it. This is the temple now called Kalaseshwara. The Linga is enshrined in a silver mandapa. The Devi in this temple is known as Sarvanga Sundari. The idol is so beautiful as just the name implies. So there are couple of other ganesha temples in the temple too, that says male and female ganesha I guess in Kannada. I am not sure of the mythological story behind it.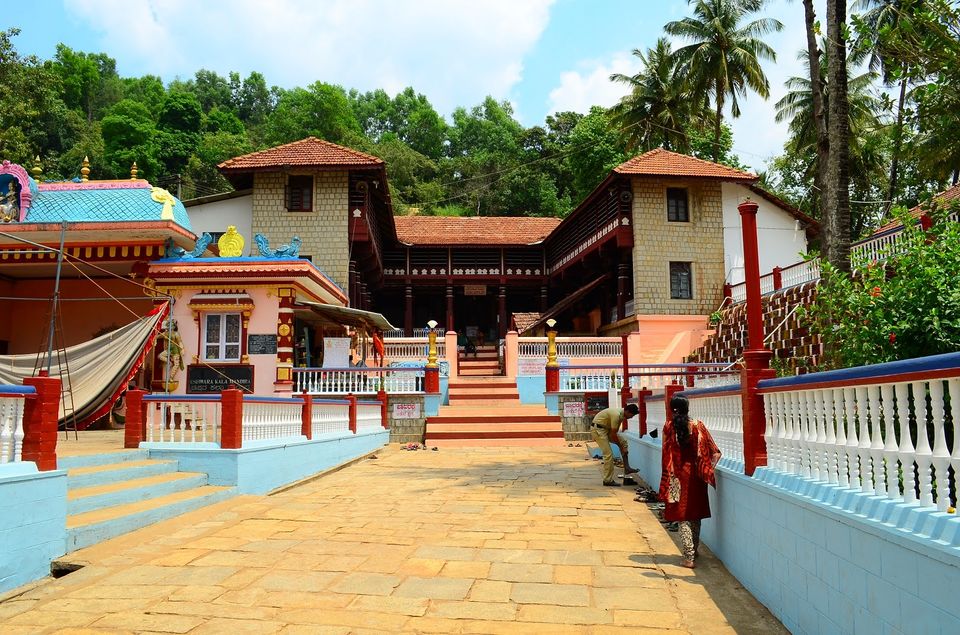 Then we have headed to Bangalore and the drive is completely ghat section for the next 60-70KMs, which is quite hectic to drive as I am driving continuously from past 3days and all of us are tirted. Though we thought of going to Chikmagalur, my wife had motion sickness and we decided to headback to Bangalore. We have travelled non-stop and had our dinner at Kadamba on the way and with couple of coffee breaks we have reached bangalore around 11PM. It was great drive and memorable trip. Though we have there were so many changes in the last minute and we have planned for 5-6days trip and finally it became 3days trip, we have enjoyed it completely and had a great and refershing time. Which gives us all the energy to kickstar the new year. We may need to plan for a quick trip in January, if there are no more lockdowns due to Omicron Virus, then we need to coverup the left out places. Keep the fingers crossed.
Here is the glimpses of the complete trip.