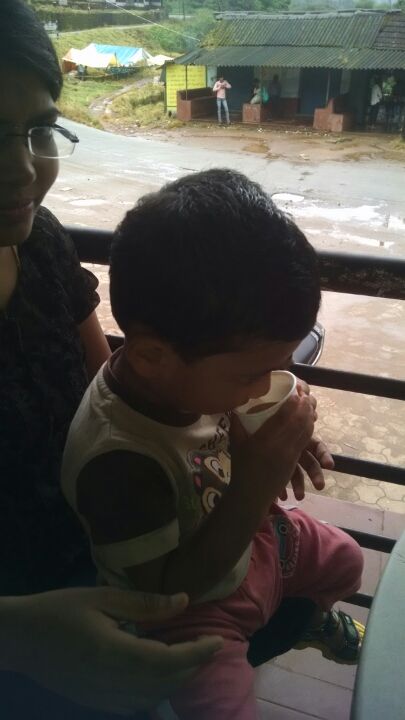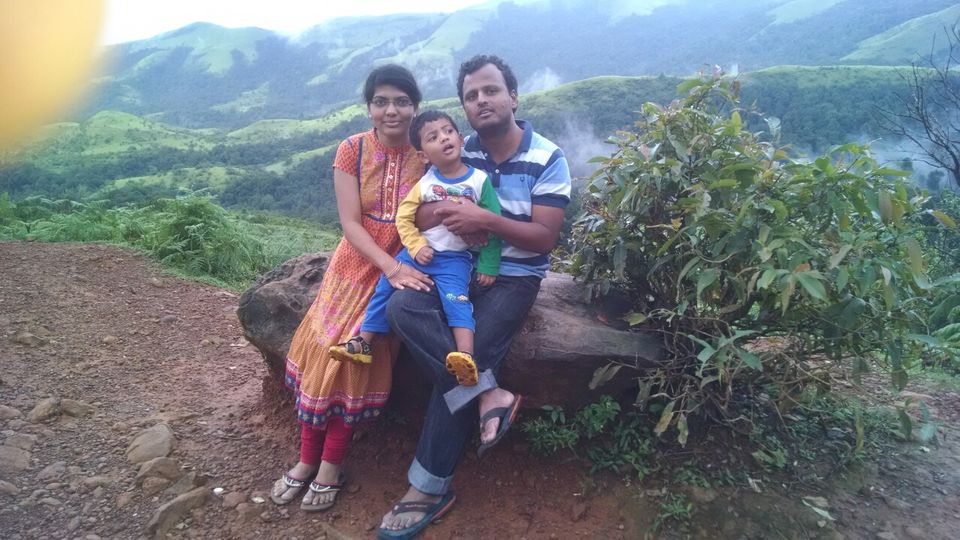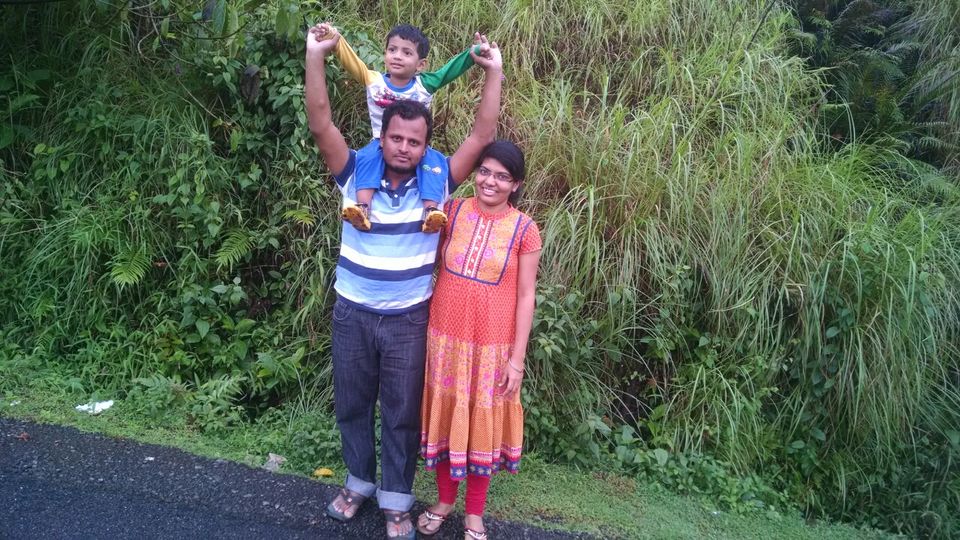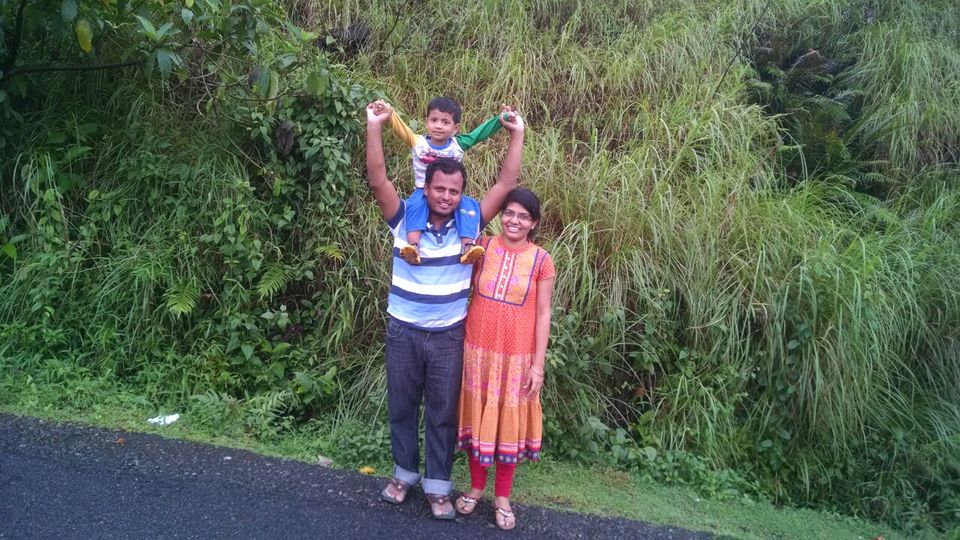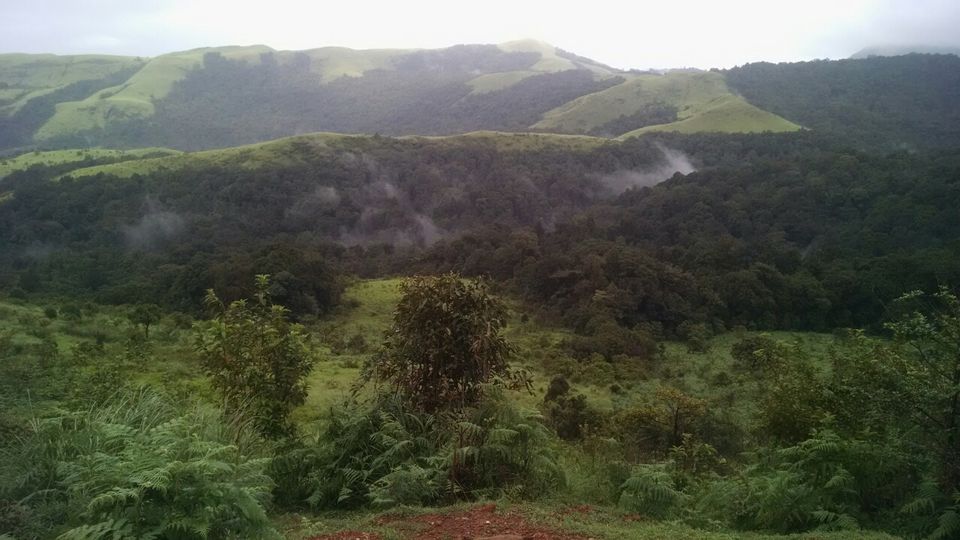 After a long wait we finally did the much postponed trip to the western ghats. First impression was, how the heck we missed this beauty all this while. We fell in love with the places right away.
The places we visited were Horanad,
Sringeri
, Dharmastala,
Belur
in that order. We started from
Bangalore
on Thursday morning, took the tumkur road to cut into
Mangalore
highway via
Hassan
into Belur,
Mudigere
,
Kottigehara
to
Kalasa
. The road is awesome till hassan from where the divider breaks off. From mudigere till kalsa the road gas lots of snake turns with bad patches in stretches. We stayed at Suprabha Residency at kalasa. The place is well maintained but I felt it was overpriced for its worth.
We rested for the day. Next day we had a decent breakfast at the hotel and started off to horanad annapoorneshwari temple which is about 8kms. The temple was placed in the midst of serene mountains, very scenically placed. It being monsoon time the place didn't attract much crowd. We had the blessings of the godess soon and were on our way to sringeri which is about 70kms from
Horanadu
.
It took about 2.5 hours for us to cover the 70kms via kottigehara. The road was again bad, didn't change overnight. Sringeri is another beauty in location terms and was a little crowded. We had the dharshan of the goddess and also the old vidyashankara temple. The fish in the river is a big attraction and would recommend to be a must visit place with your kids.
We had the free food at the temple which was hygienic and tasty.
We took the
Kudremukh
national park way back to kalasa from there. The place is a love at first sight. It's lush green forests and the strategically located grassland mountains blow up the beauty. The road through the national park is good and allows you to enjoy the nature.
Back at the hotel we decided to go to horanadu temple again in the evening, this time for the annadanam as well. The dinner was again sumptuous at the temple and we spent sometime at leisure there.
3rd day we had to travel to dharmastala which was about 110kms from kalasa. We started the usual time and the choice of road was clear, via kudremukh.
In kudremukh there is this sk border point, at which if u take a right it takes you to sringeri and a left takes you to dharmastala when going from horanadu.
The road was again good via kudremukh, into
Udupi
dist. , betangady, ajire. At dharmastala we took the special entrance ticket which short circuits the main queue and saves about 1-2hours. While on our way back we had lunch at some average restaurant.
The next day we started back to Bangalore early as we wanted to halt for a while at the Belur historical temple.