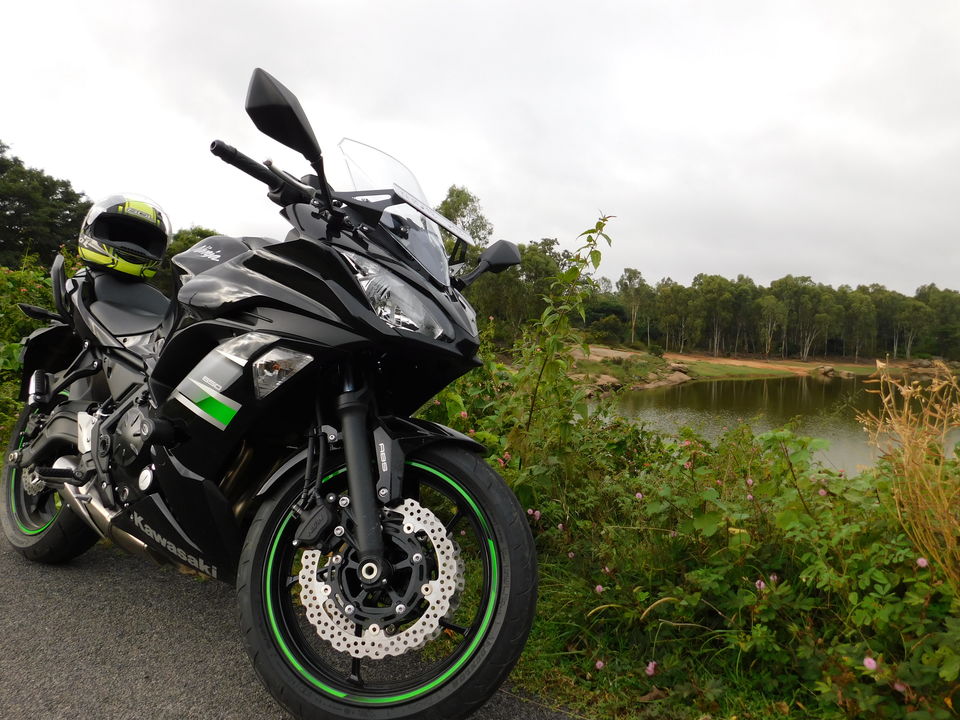 Tired of Nandi hills and want to explore something which is almost equally far from Bangalore, even more beautiful and minus the crowd? Well Devarayana Durga is one such place and it offers better views than the mighty Nandi. Well the views are subjective and so I'll let you judge the beauty of this place captured through the lens.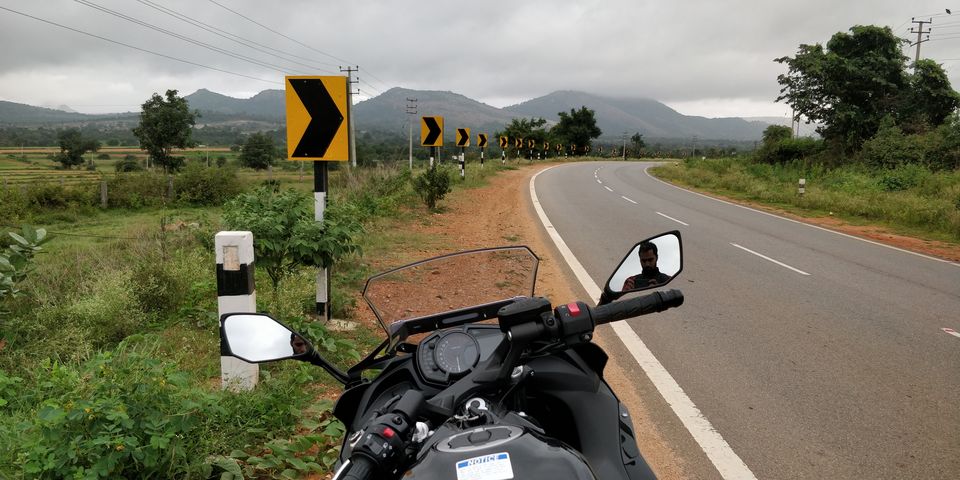 The trip started from Bangalore from where DD hills is around 72 km and it has well laid out roads throughout. To reach there you have to take Tumkur road till Dabaspete and from there a diversion from under the flyover will take you in the vicinity of hills and towards the destination.
As you keep going closer to the hills, the views start improving and you start getting the feels of entering a forest reserve. Often with such places the roads re not well maintained but that's not the case here. The roads are really well maintained and there are markers for every blind turn and speed bump.
Just as you take a left turn from the State Highway, a few kilometers later you'll find a small pond in the middle of greenery which makes for a perfect spot for clicking pictures and relaxing for a while.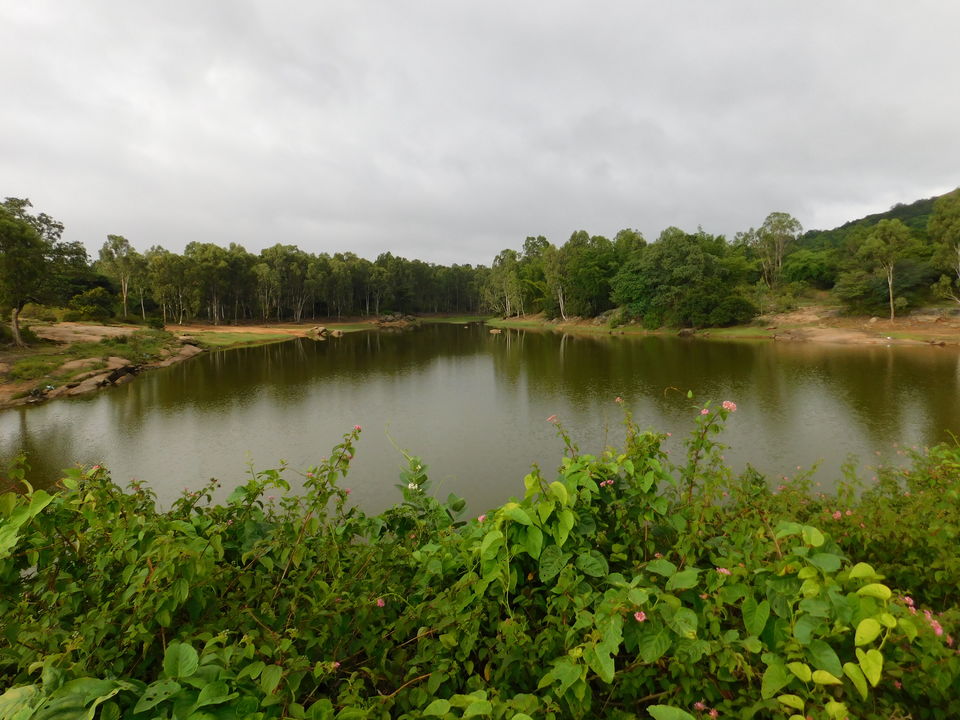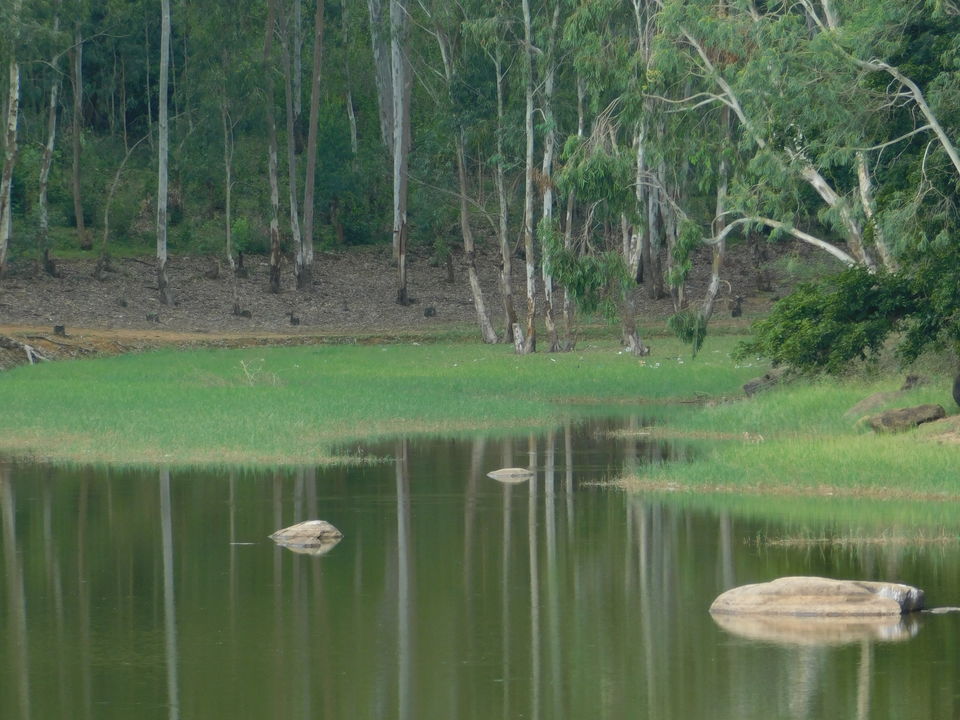 After crossing the forest area, there is a steep climb of about 5 km where the road takes you through a series of hairpin bends with an incline that might make you dead slow no matter how experienced you are in driving through the ghat sections. However since the roads are in good condition, the drive is quite pleasant.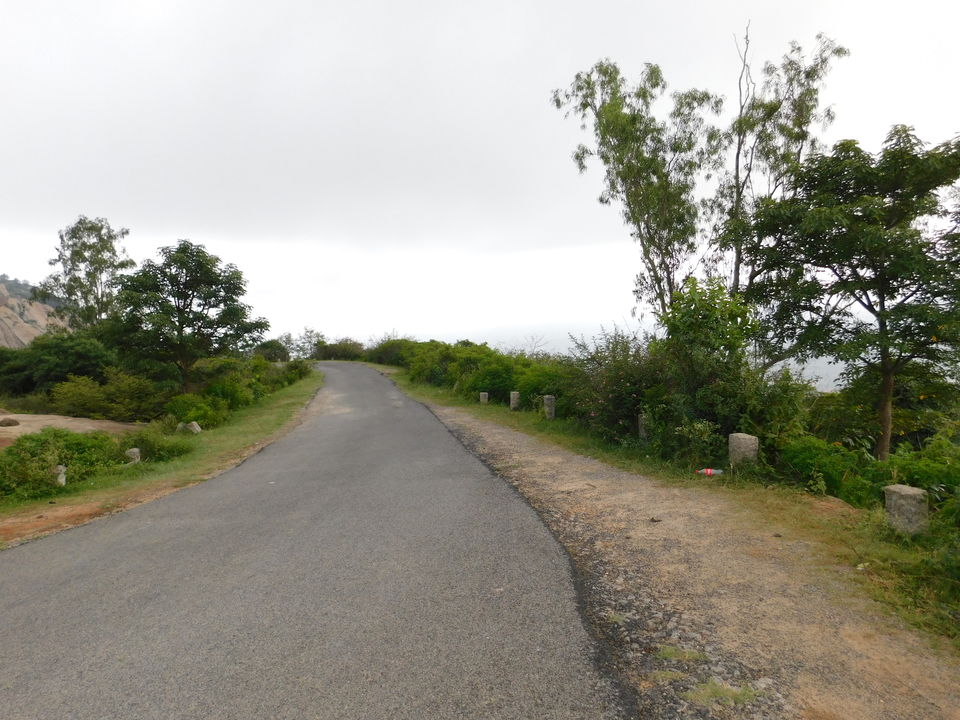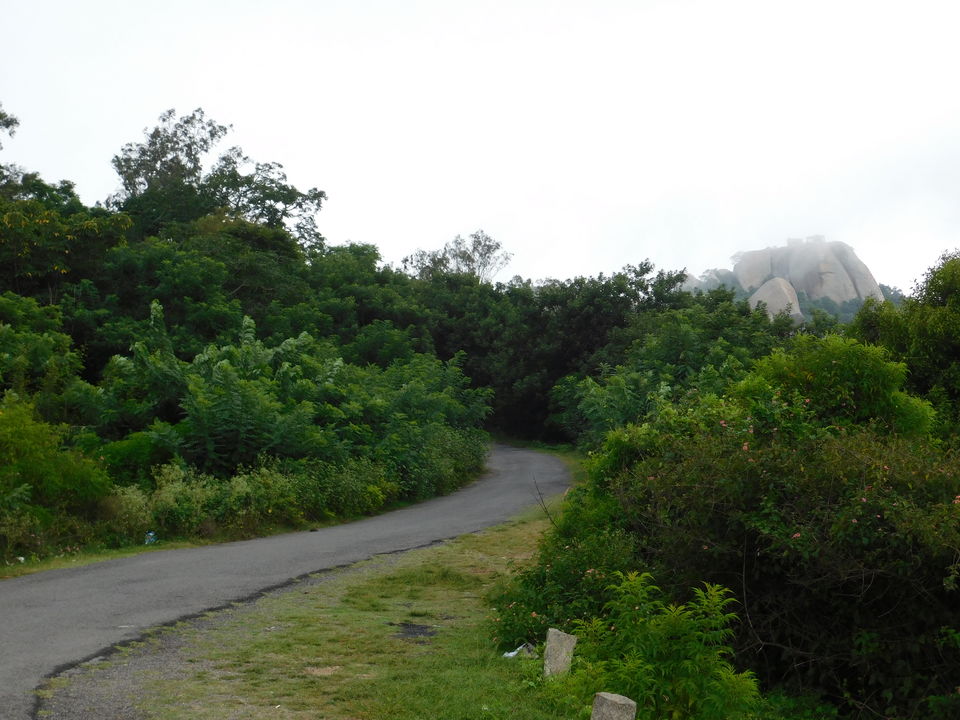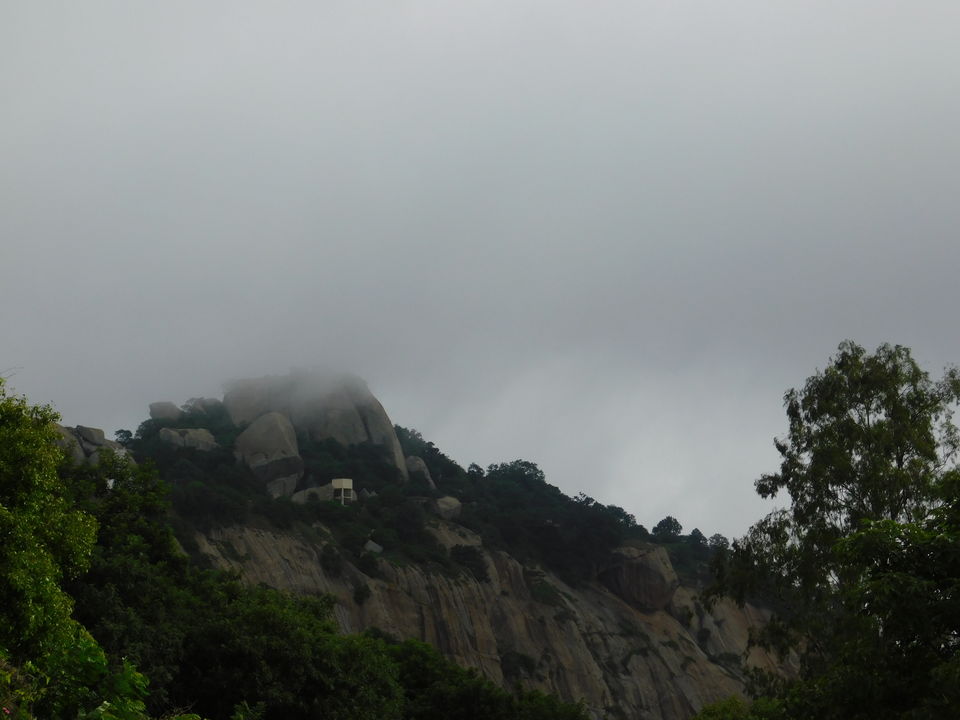 Once you reach plain area, you'll see the road dividing into two. One of these leads towards the temple while the other one leads to a government guest house. You can go up to the temple and get a view of the greenery on one side of the hill. Nandi has a wider view of the area in front of it but Devarayana Durga has a greener one when compared to it. There are a couple of view points and a temple where you can go and explore a little.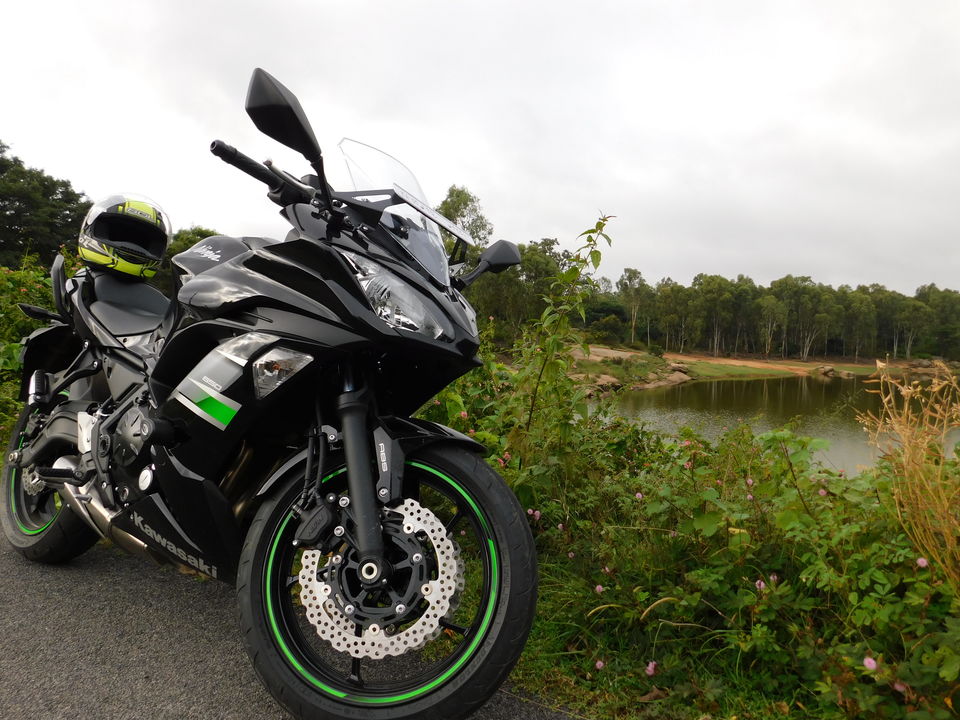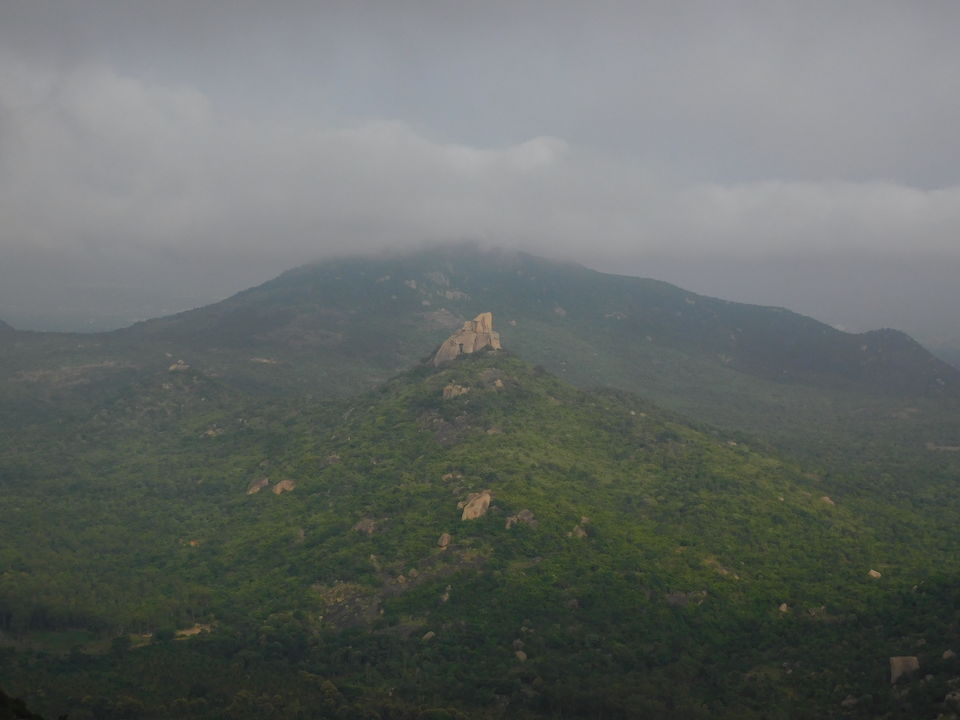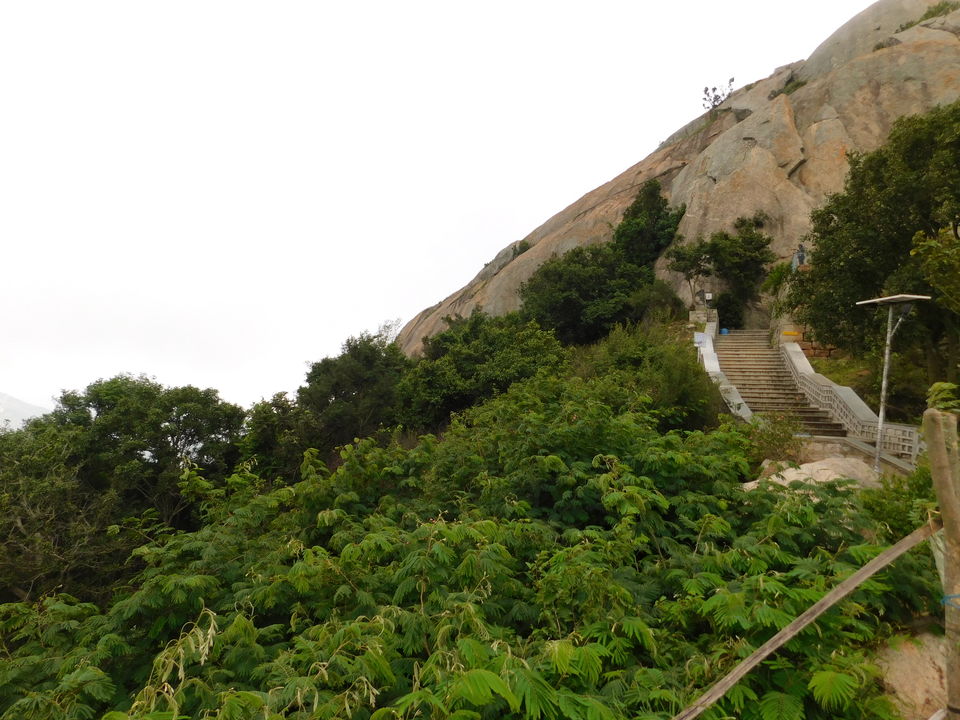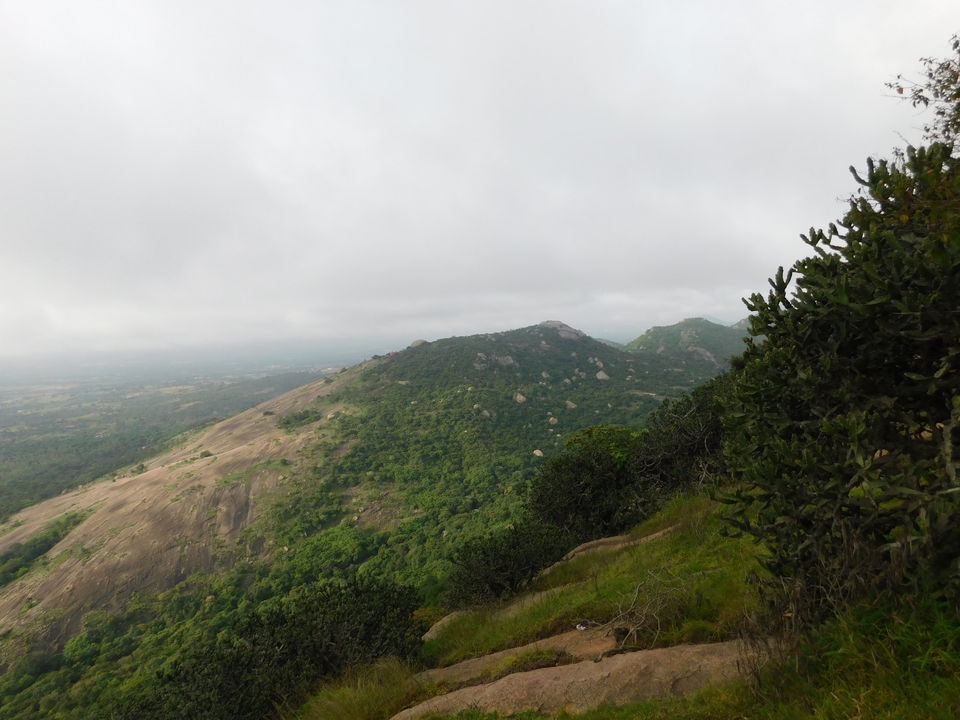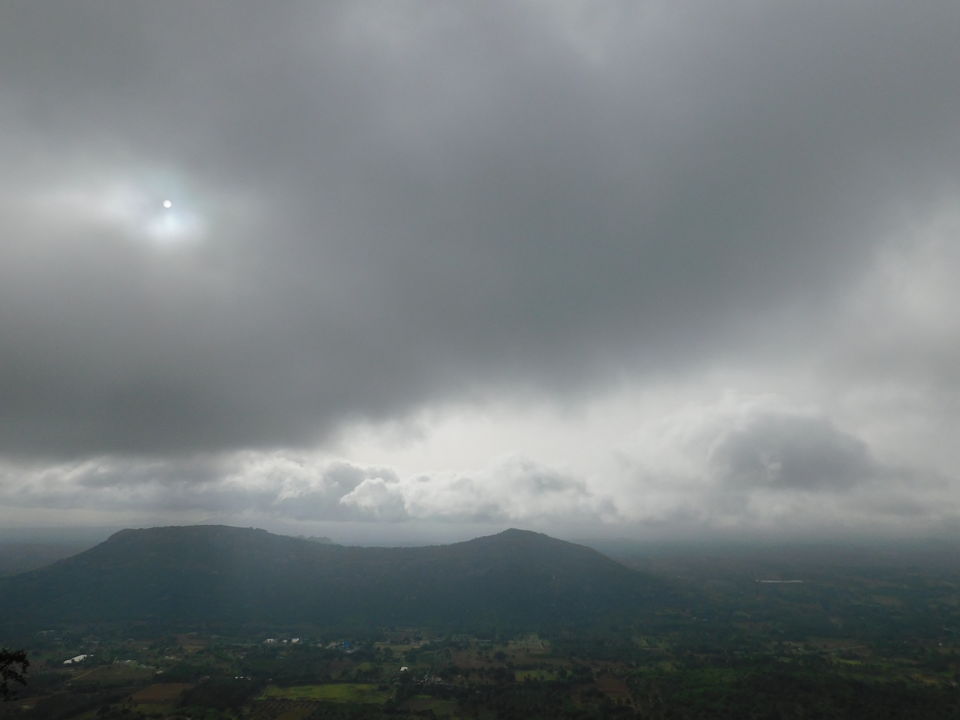 After this, you can take the road leading to Guest House and halfway through it, you'll see mesmerizing view of the greenery on the other side of the mountain. You can sit, relax and explore the area and it's all quite peaceful. There'll only be a handful of people visiting this area and the serenity of this place with the quiet atmosphere just makes it a perfect place to relax for some time.
How to reach:
Take NH 48 towards Tumkur, take a right from Dabaspete towards State Highway 3 and continue on it for about 20 km from where the road markers will guide you towards the destination.