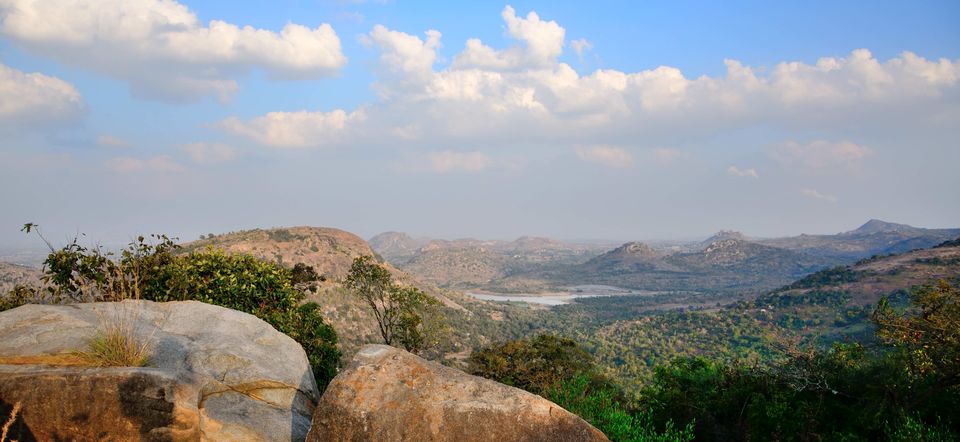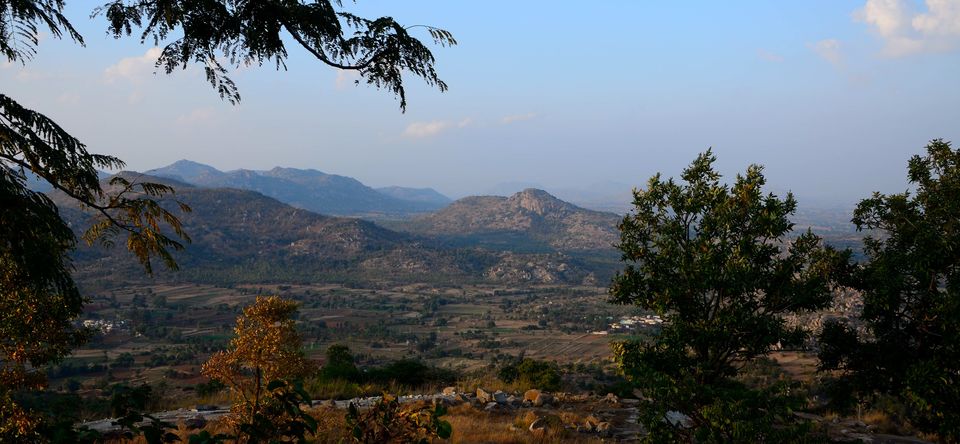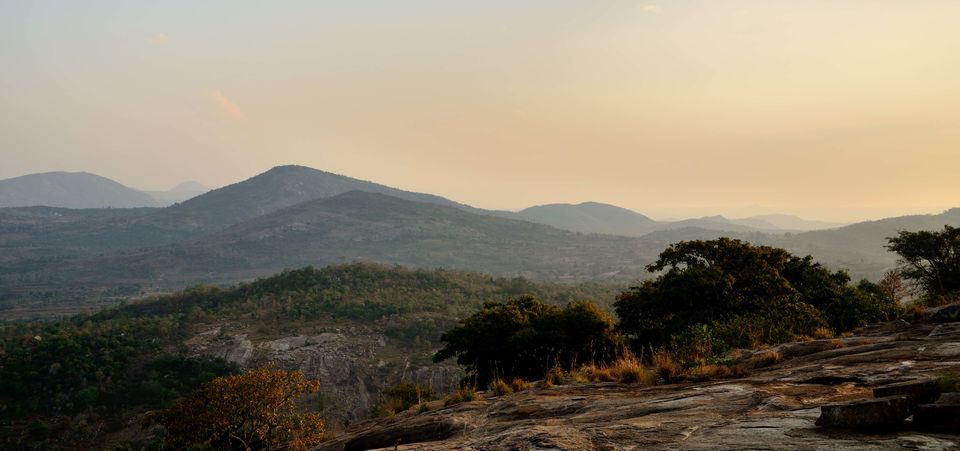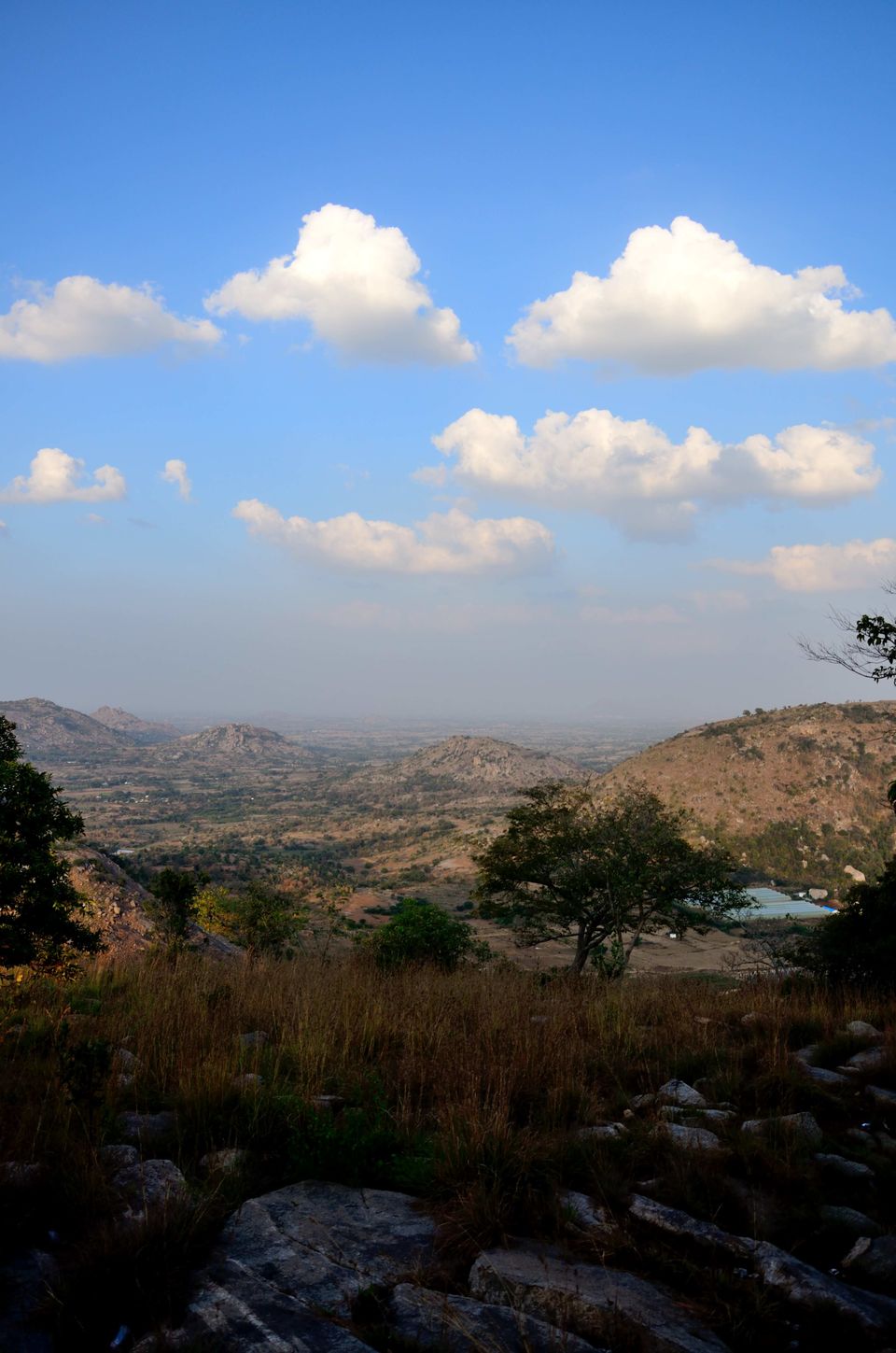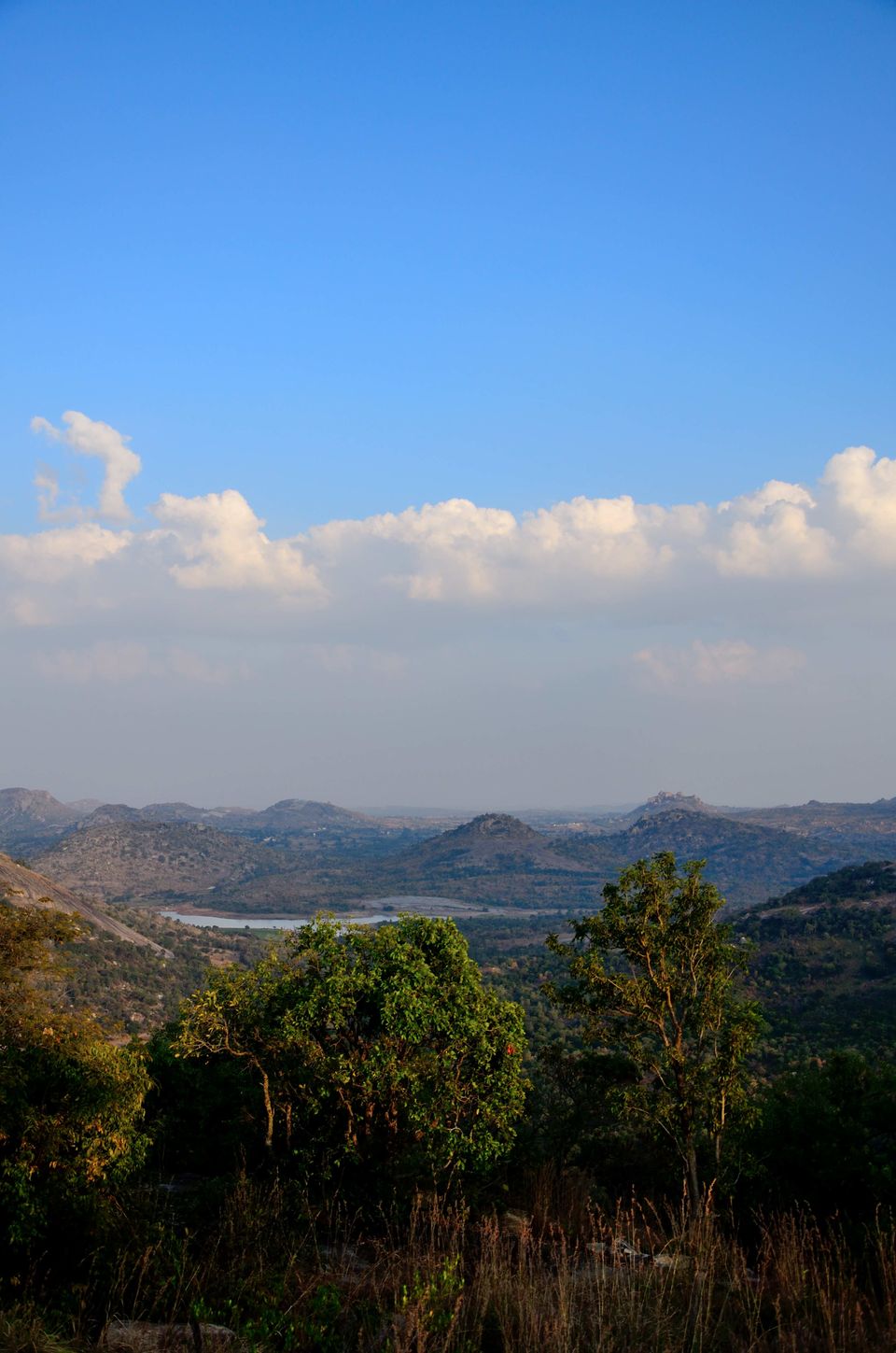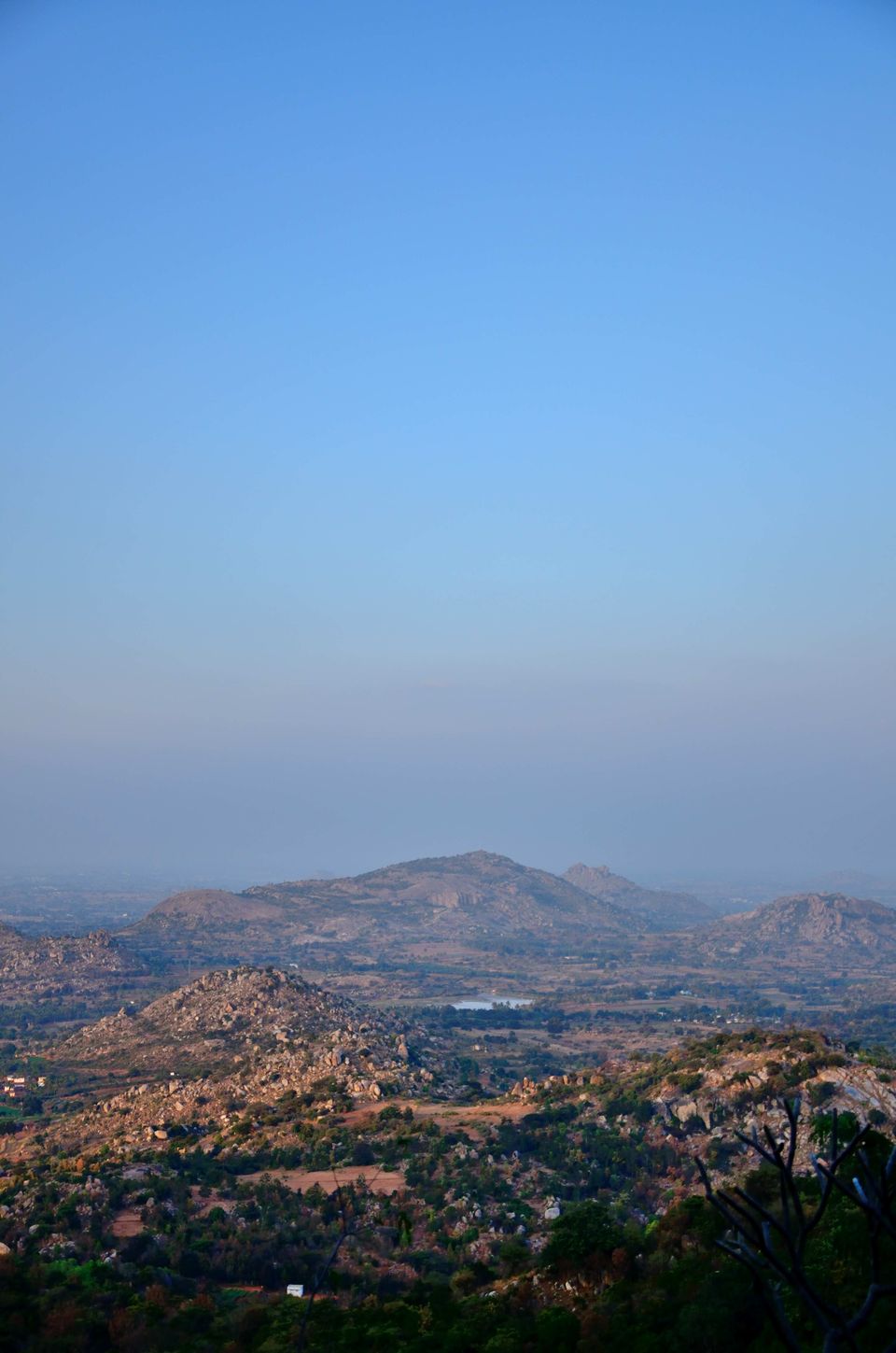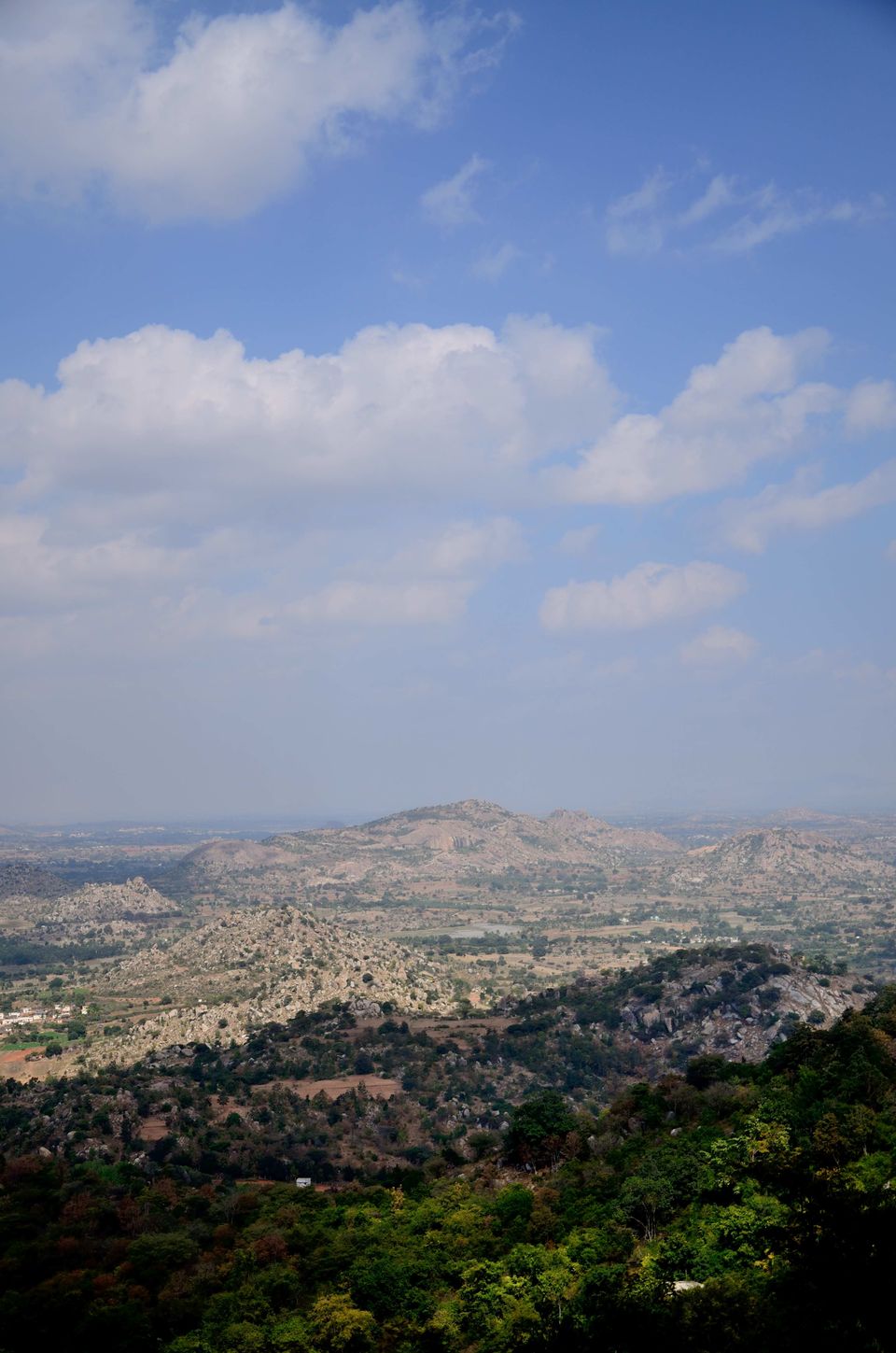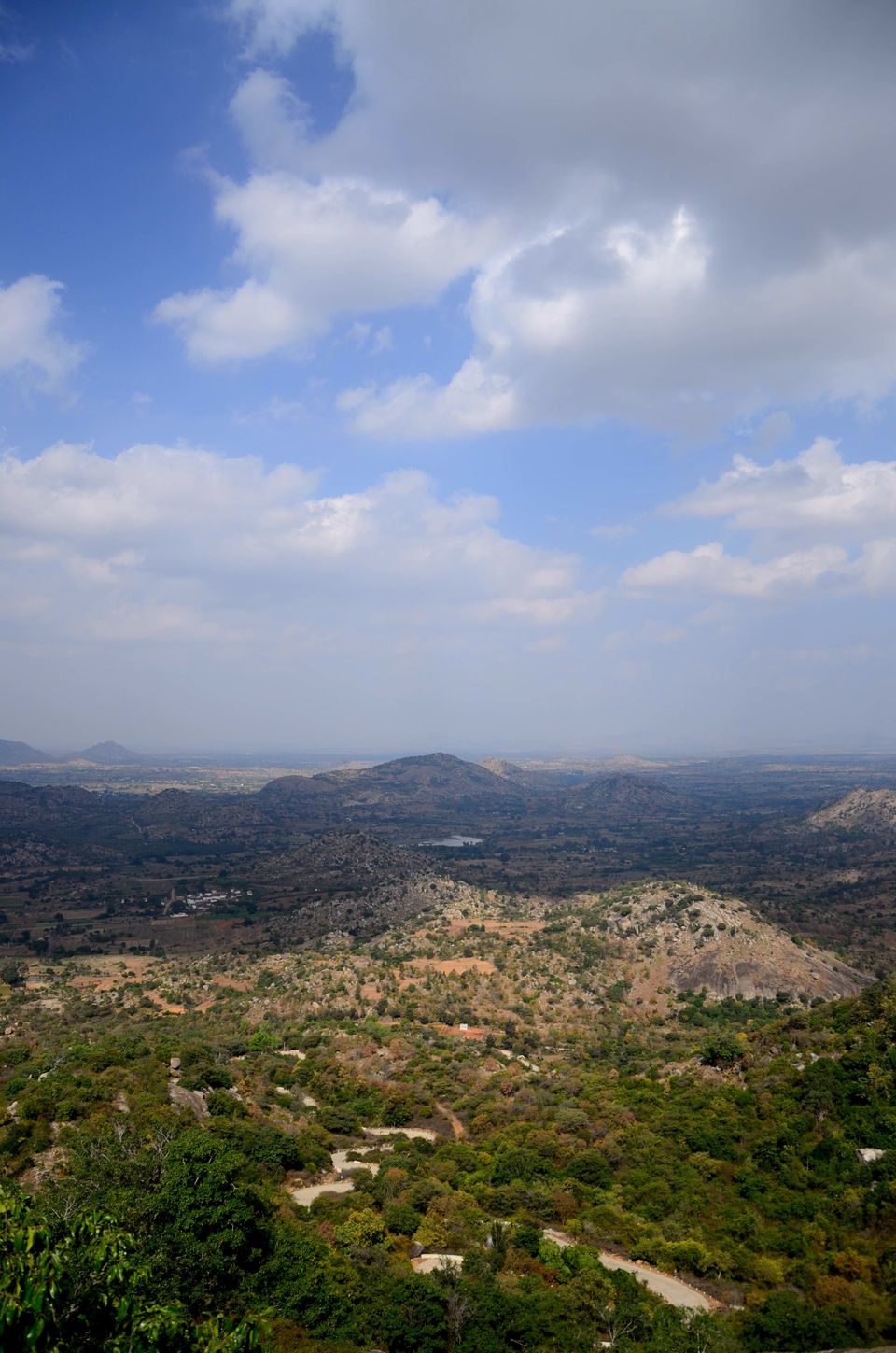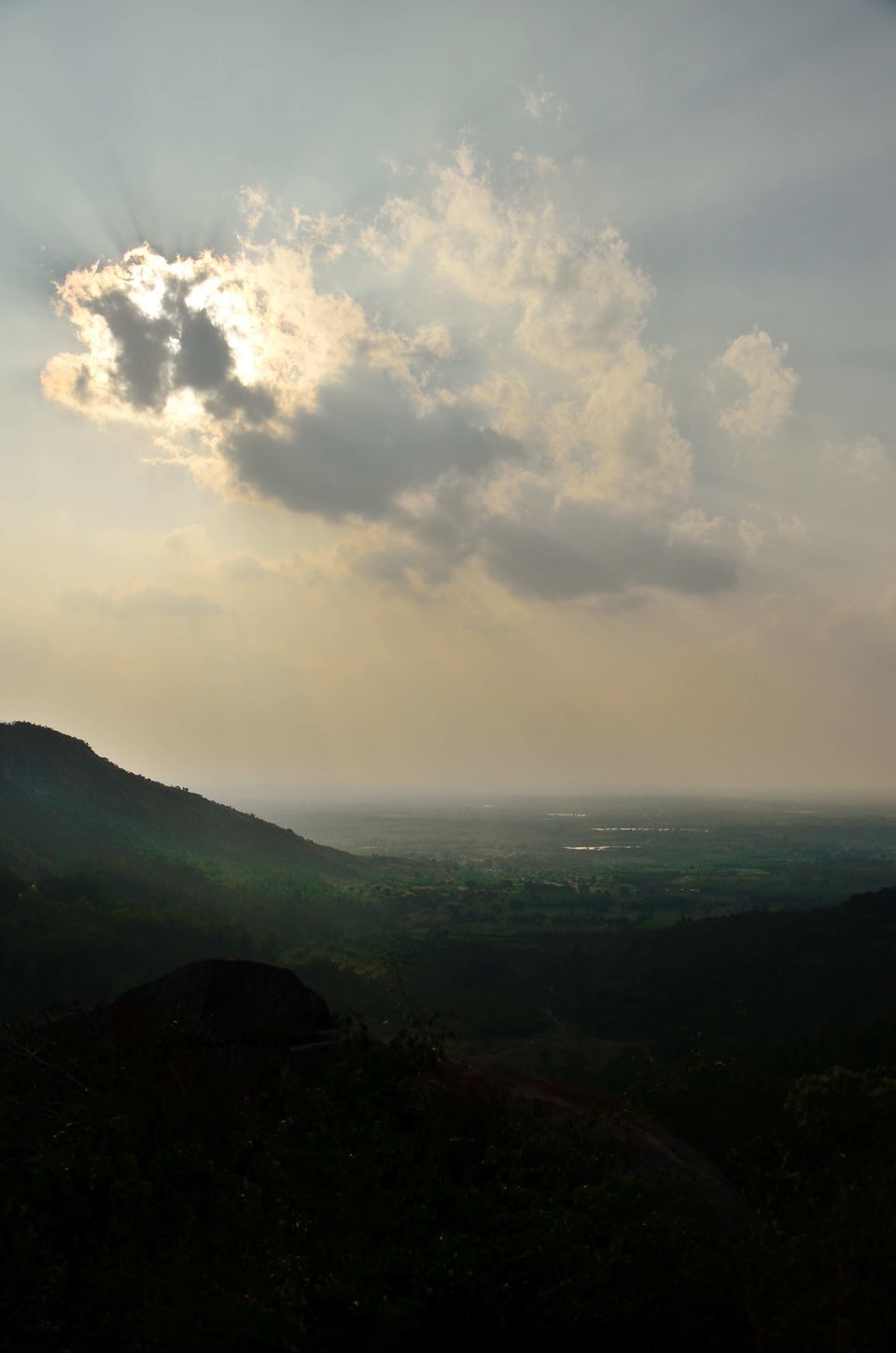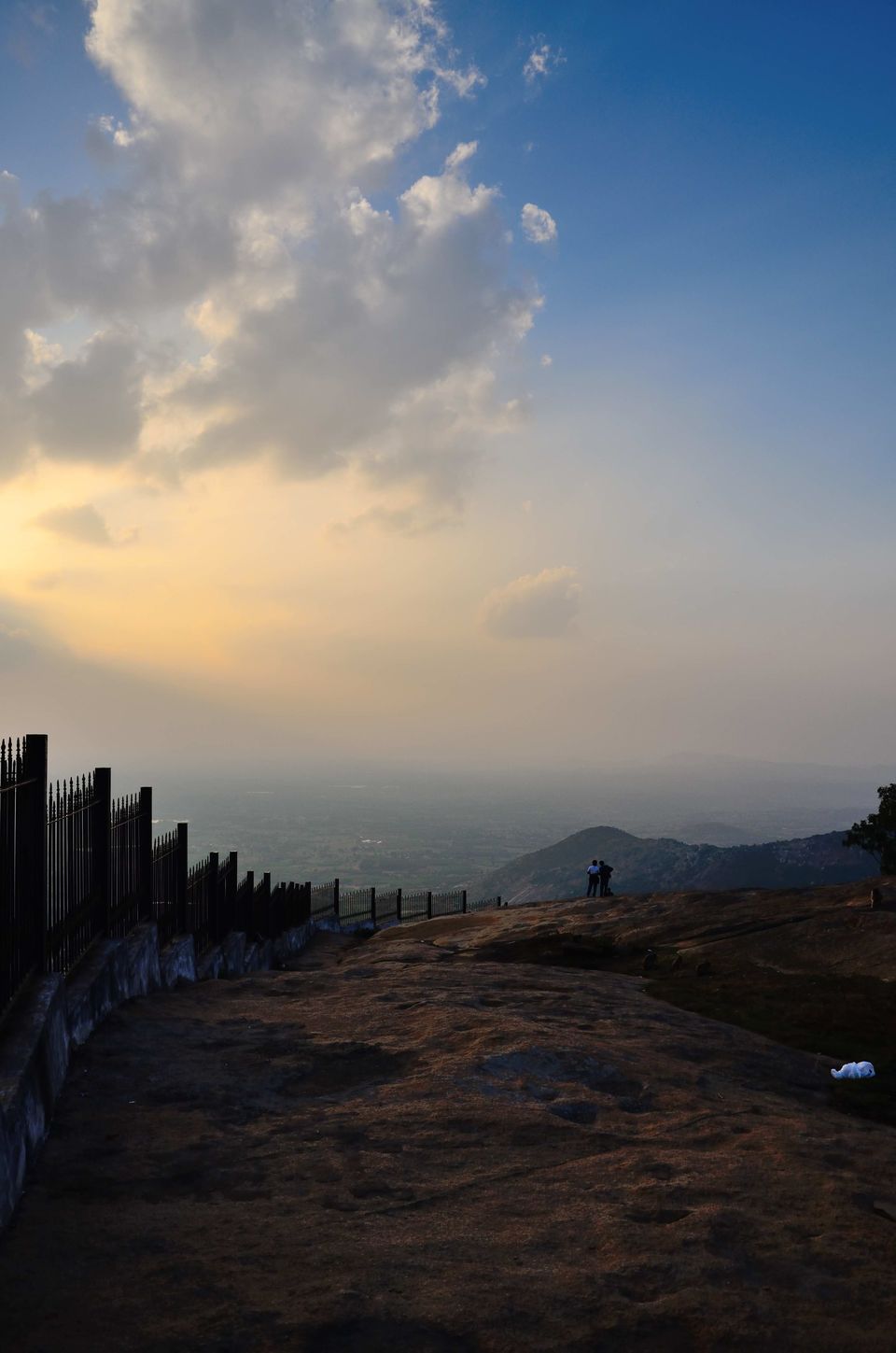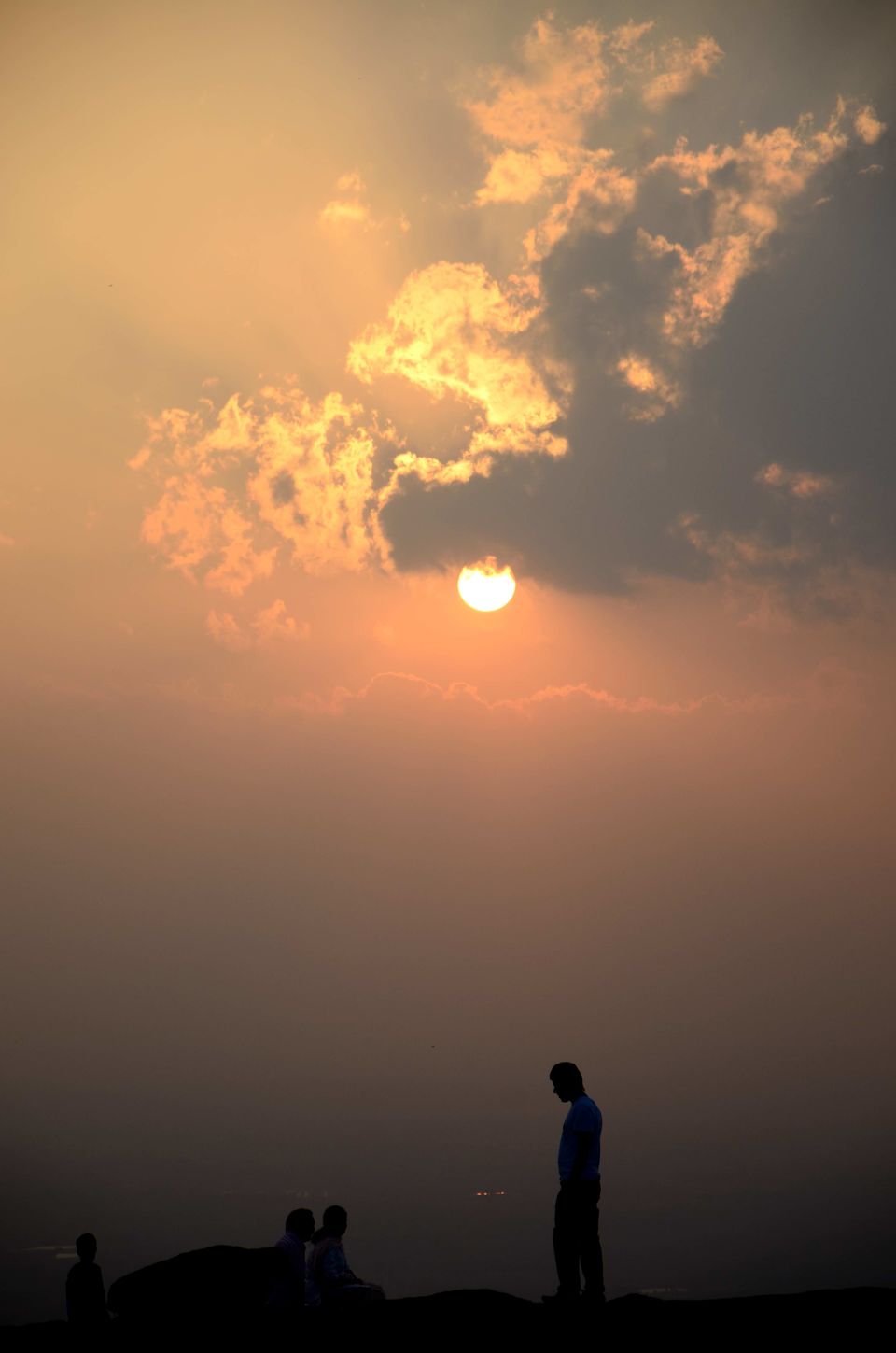 A short one day trip from Bangalore, this place does deserve it's share of laurels ! If you've lived in Bangalore even for a short while and cared about exploring it's environs, I'm sure you would have come across our very own 'hill station' named Nandi Betta ( Nandi Hills in popular parlance ). We are all aware of, and have experienced at some point or the other, the huge swell of crowd that is synonymous with those hills on any holiday.
Well, this place that I'm going to talk about is called 'Nandi Hills without the crowd'; not so popularly however, coz it has to be popular in the first place !
Avalabetta it is; 100 odd kms from Bangalore ( More specifically, from KR Puram ), a hillock with pretty nice 'rocky' views from above it's summit, and as is very common in these parts of the country, with temples at the top.
My first encounter with Avalabetta occurred in a newspaper article which hooked me up with it's tagline above, and with it's enticing description ! I promptly cut up the article and saved it for my one-day exploration trip whenever time would permit me. I got my chance during this new year's eve ! A friend of mine was interested as well, so we set off.
The GPS will help you with it's location of 'avalabetta road'; which is almost to-the-point, but you will do good to keep asking people on your way, at least when you get closer and need to take your turns. You have to drive on the international airport road until you reach a place called Peresandra ( well beyond the nandi hills turn, and even past the turn for chikballapur ). You have to then take a left inside from the highway. Be mindful of the underpass at peresandra, a little before which ( or beyond ), you have to make your cut. The highway is a breeze to say the least !
Once inside, you have to go further for about 20 kms to reach the summit. The road is in a not-so-good condition for the first 5-7 kms, after which you have to take a left turn on to greener pastures ( litterally ! ). The road is much better from here, interspersed with green cover at regular intervals, and passing by small villages. Your next pit-stop should be a place called mandikal, after which, you need to take a few turns again to reach your destination. You will find sign boards for avalabetta at most of these turns, and off course there will be people to help you out if you get confused !
The road is pretty good all the way up to the summit, and once on top, take your time to enjoy the views and visit the temples. Depending on what you do, it should take at least an hour to cover the place entirely. The priest in the temple will hook you up with the mythological significance of this place, so make it a point to speak to him. He's quite friendly, but he speaks only kannada, so far as my experience goes.
There is a govt. guest house at the top, but it is very basic at the least. We didn't find any restaurant nearby, so if you stay, you will have to depend on the in-house food probably. Given the rudimentary nature of the place, expectations should be low so far as quality and variety of food is concerned. Safety might be another issue once it gets dark ( not many people around, and the fact that it is almost 20 kms inside from the highway).
All in all, it's a very nice place to drive up during the day, enjoy your journey and the views, and get back before it gets dark. That being said, we did see families arriving to visit the temple, so safety should not be a concern before the lights go low. You only need to be careful of the monkeys if you plan to take your lunch with the cool wind blowing on your face !
On your way back, you can always drop by at Nandi Betta for the sunset if you have time :-) !
This short video should get you up and riding: https://www.youtube.com/watch?v=IoT1vuDHPHc&feature=youtu.be
Summary: A nice one-day road trip from Bangalore.
When to go: All year round. Afternoons are a bit hot even at the summit. Greenery should not be compared to what you get at Nandi Hills. Off course, you will find your share of the shade !
Stay: Not recommended
Food: Carry your own. Be careful of the monkeys hovering around.
To/Do: Visit the temples on top, roam around and explore.
If you like what you read above, do consider visiting my blog where I've started penning my travels, near or far: https://myfreewanderingspirit.wordpress.com/