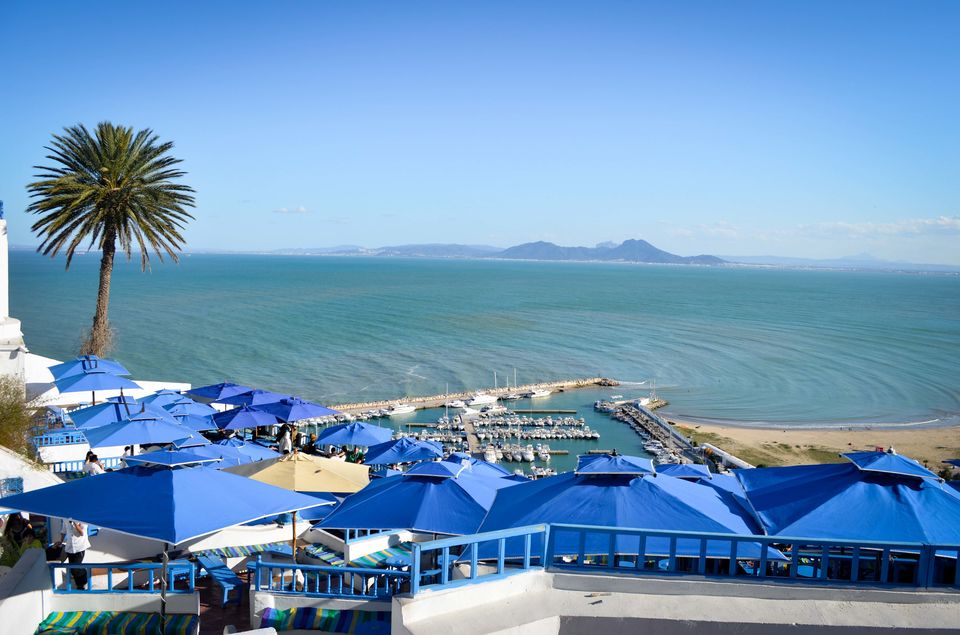 In today's day and age, it is easy to be misguided by negative coverage being blared out by over-the-top news anchors. Everything with the world seems to be going wrong with no hope in sight. The region that has been most severely affected by biased media coverage is Northern Africa and especially Tunisia. One of the most tourist-friendly and culture-rich countries in Africa, Tunisia boasts of picturesque beaches, ancient ruins and vast rolling dunes. Together with delectable cuisine and warm-hearted people, Tunisia encapsulates everything that is enticing about Arabic culture. I absolutely loved my time there and here are five experiences from my trip that would hopefully inspire you to visit this unique country.
Strolling Around Sidi Bou Said
If I were to blindfold you and bring you to this place, you would easily think you were in Santorini. With its white buildings and blue windows, Sidi Bou Said is easily my favourite destination in Tunis. In my defense, how do you not fall in love with a quaint coastal town overlooking the Mediterranean, with several cafes dotting the sea-side. I spent hours wandering the cobblestone streets, admiring the unique architecture as well as crafts from around the country. Once you are done strolling around the market, you could also visit the mosque or just grab a Tunisian 'chai' and soak in the setting sun.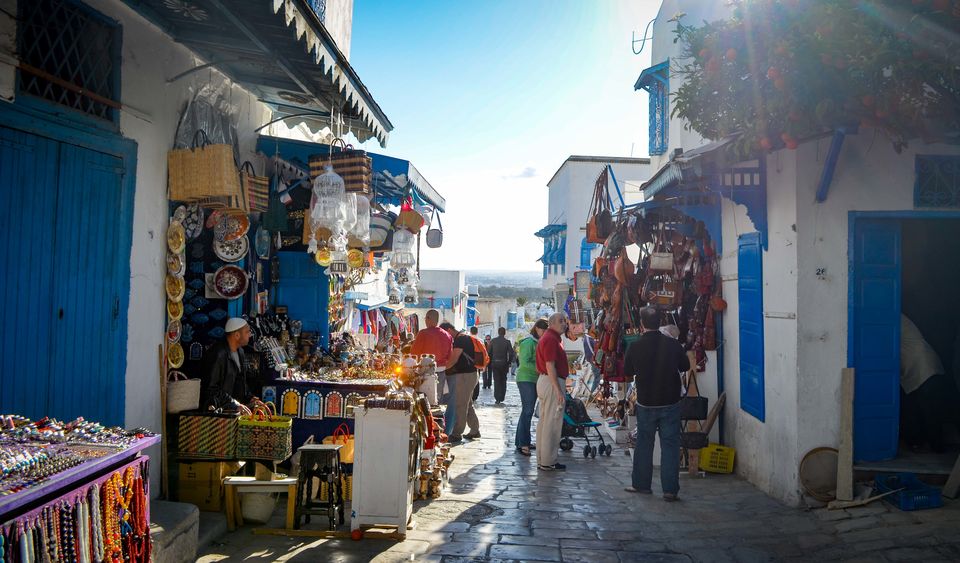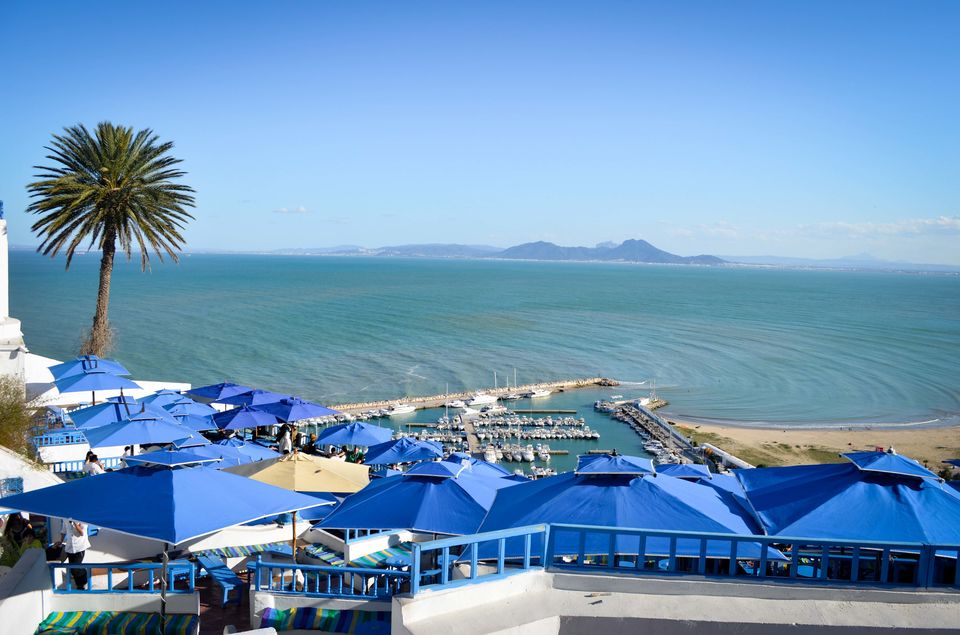 Exploring Ancient Roman Ruins at Carthage
Once the mighty seat of the Roman Empire, and home to over half a million inhabitants, ruin-strewn Carthage will delight those with any interest in the ancient history. This UNESCO world heritage site is one of the top things to do in Tunisia especially because of its beautiful setting along the Mediterranean coast. Humans first settled here over 2800 years ago, and it is amazing to experience their customs, that have been carefully preserved here. So much so, that these remains are widely considered as the most impressive remains outside of Italy. The must visit sites are the Roman baths, the residential quarters and the Amphitheatre.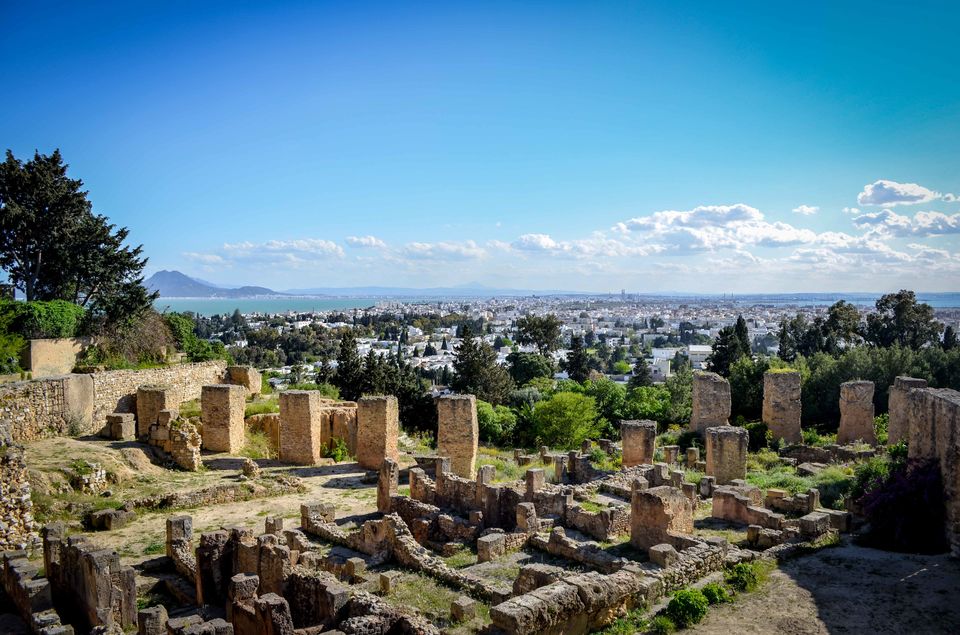 Visiting the Cathedral of St. Louis
Located at the summit of the Bysra Hill, this beautiful yet simple Cathedral is an absolute must visit in Tunis. The Cathedral in its current form was constructed in 1890 during the French occupation and was named after the French King Louis IX, who launched the eighth crusade in the 13th century. The Cathedral is no longer used as a house of worship and has instead been converted in to a concert venue! For a small fee, you can see the Cathedral from the inside.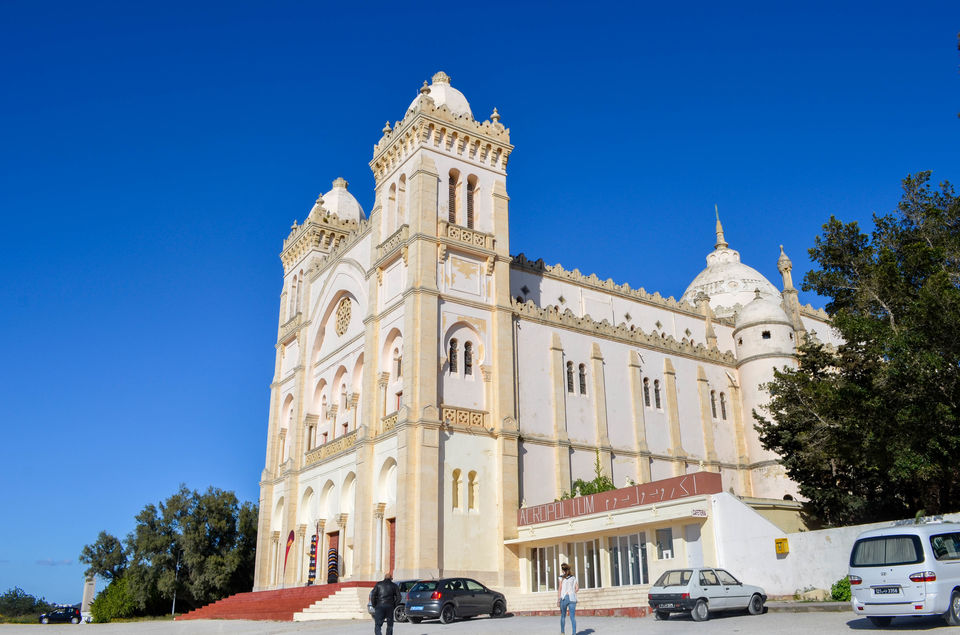 Going Back in Time at the Tunis Medina
The Medina tells a story of a time gone by. A time when traders from around the Arab world would meet and exchange exotic goods and vibrant stories from their travels. With its mosque and the market, the Medina is also the perfect place to see traditional North African and Islamic architecture. Make sure you visit the El Ali store to check out their souvenirs as well as the view of the city from their rooftop.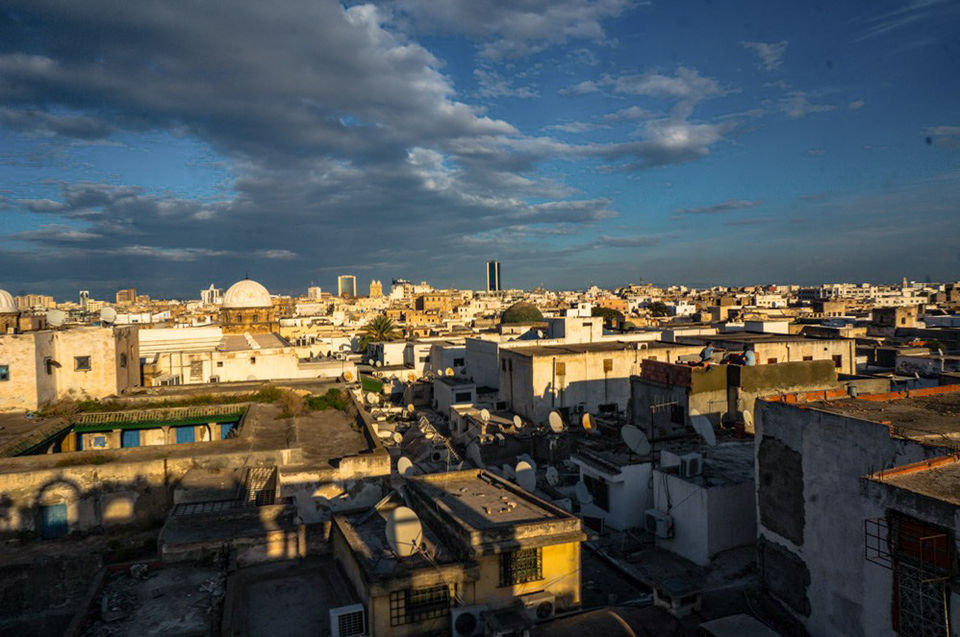 Soaking in the Sun at the La Marsa Beach
Tunisia has almost 1200km of pristine Mediterranean coast line and it would be a crime to not visit a beach while you're here. While there are several beaches in and around Tunis, my favourite is the La Marsa Beach. Ideal for swimming and spending uninhibited hours of pleasure, the water is usually bathwater warm and the waves are smooth. Most people on the beach were foreigners; swimming, playing volleyball, catching a tan, walking along the shore or relaxing with beers at the outdoor restaurants.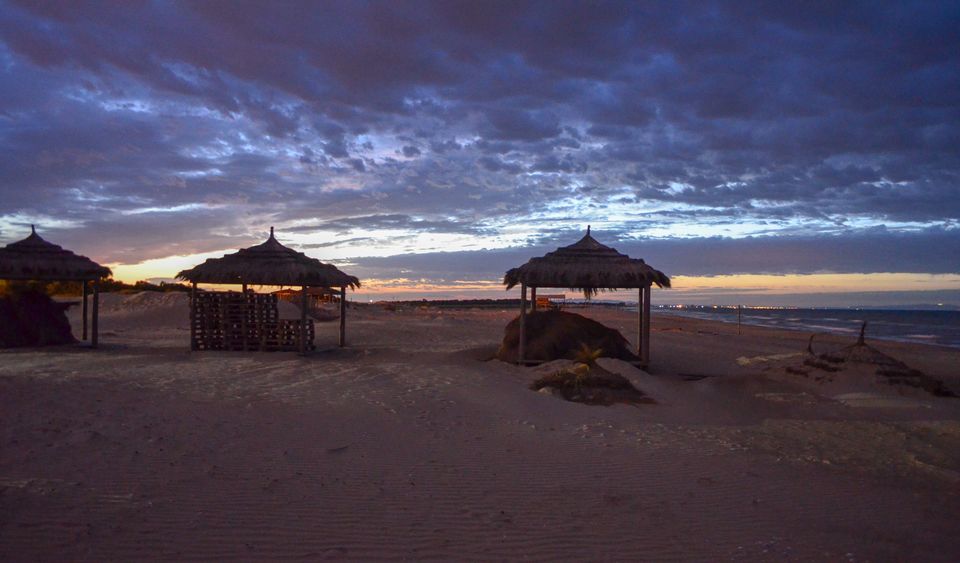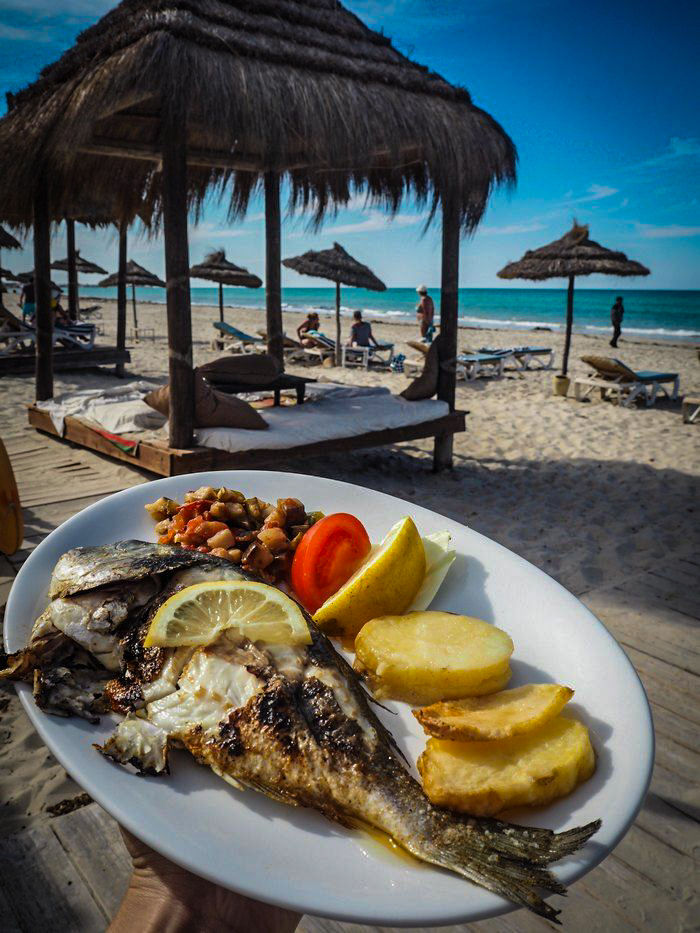 Best Time to Travel
Tunisia is a Mediterranean country and sees warm summers and harsh winters. Ideal time to visit is between April and June when the spring is at its peak. Alternatively, you could also visit in October when the summer heat gives way to a pleasant autumn.
Getting There and Around
You will need to fly to the Tunis-Carthage International Airport, located about 30 minutes from central Tunis. There are no direct flights between India and Tunisia and the most suitable way to fly in is to fly with Emirates or Qatar Airways and take a layover in Dubai or Doha. Upon arrival, avoid the hecklers and go straight to the taxi queue outside the airport. Taxis in Tunis are cheap and are metered so you dont need to worry about being cheated. Tunis lacks efficient public transportation facilities and the best way to experience the city is to hire a cab locally.
Indian nationals do not need a visa to enter Tunisia for tourism. However, you are required to carry proof of hotel reservation and a round-trip air ticket. My immigration experience was smooth, and I was not asked any questions.
What to Eat
One of my favorite things about traveling in Tunis was the delicious and cheap food. It is hard to escape the unique blend of Arabic flavours and Mediterranean influence. While you will find the usual shawarma and falafel, my favourite dish was the Couscous which is literally a melting pot of meat and vegetables cooked in exotic mild flavored spices. Tunisians are also big on tea and coffee and you must try some while you're here. Be sure to try the Café des Delices at Sidi Bou Said and Café Cubana, a modern Cuban themed restaurant located in the Berges du Lac area.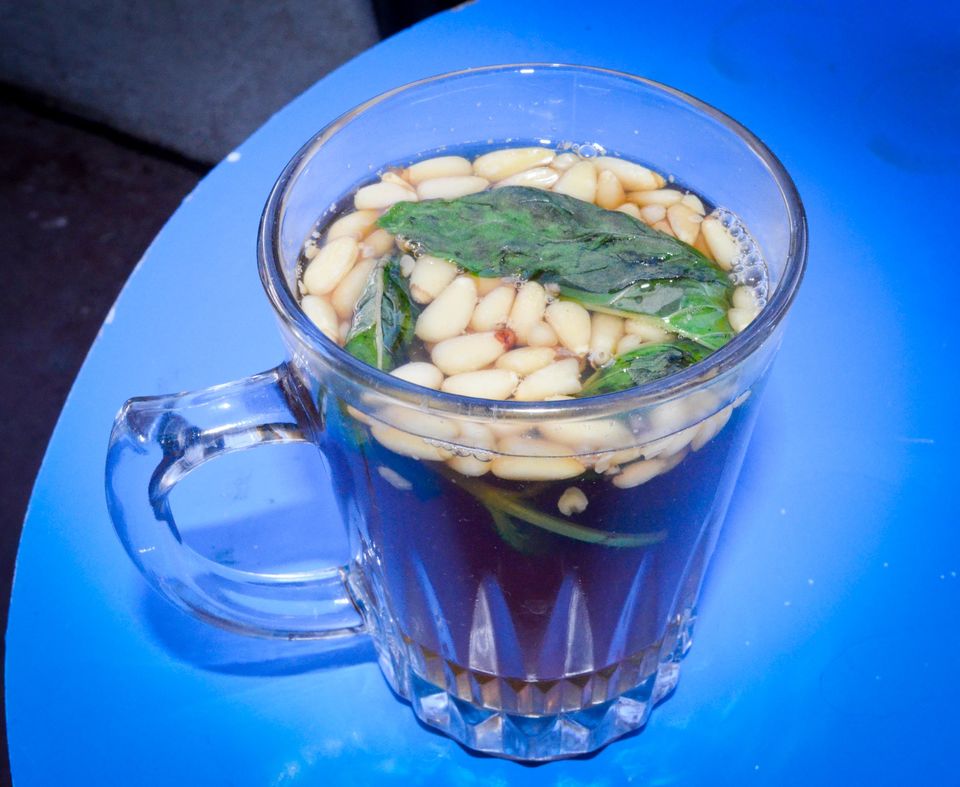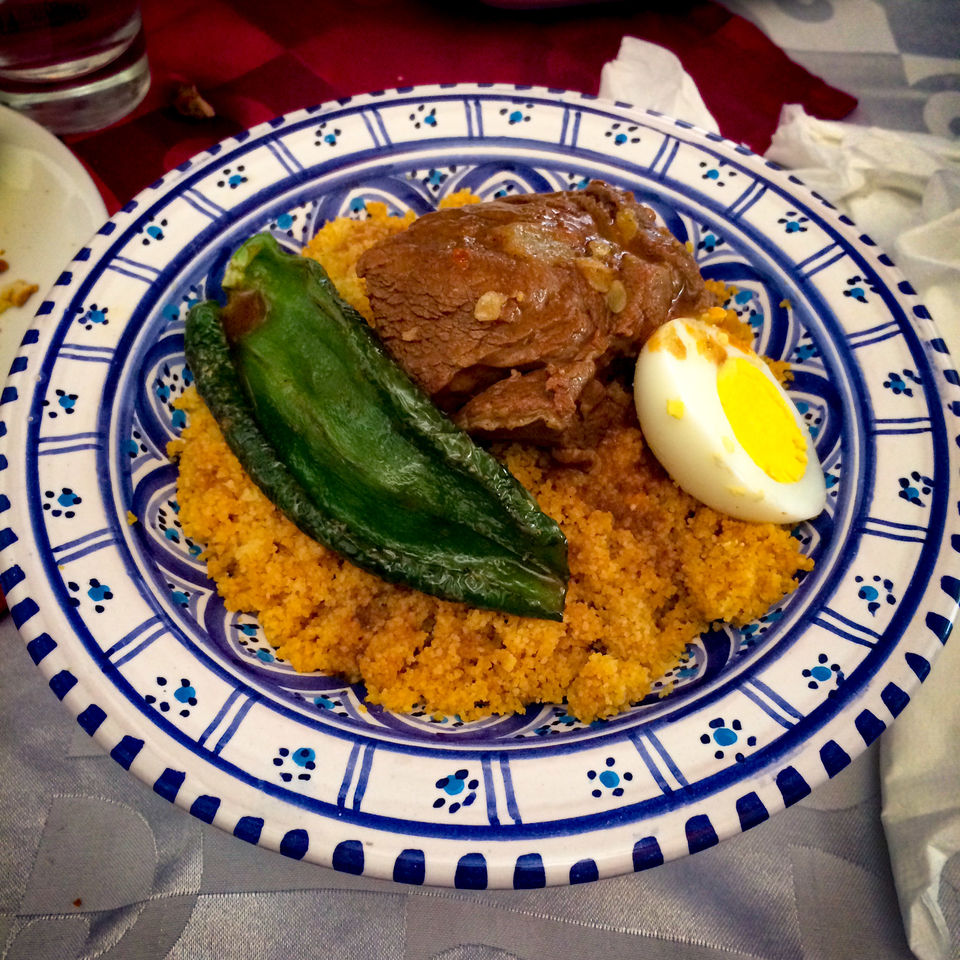 I stayed at Hotel Les Berges Du Lac Concorde in Tunis. Ideally located in Tunis' business district, Berges du Lac is few minutes' drive from the airport and close to the best tourist sites of the city. The hotel is on a lake shore and welcomes you in its stylish setting embellished with a charming French touch. I would suggest for you to book ahead of time since most decent hotels in Tunis get taken during peak season.
A traveler at heart, I have been to 22 countries on 6 continents. My favorite experiences are plunging in to sub-zero Antarctic waters, renovating a Buddhist monastery in Sri Lanka and hiking Borneon jungles. I am also an engineer, a public speaker, a sustainability believer and a polar explorer. Follow my misadventures on www.passportuncontrol.com and Instagram @geeknextdoor