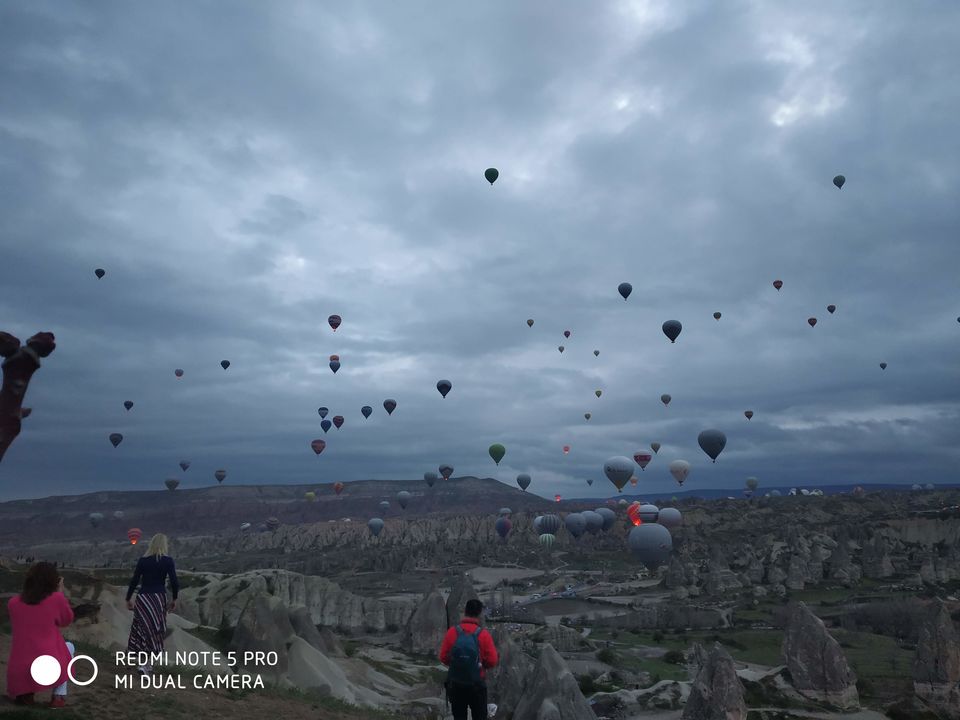 I could not write down all my experiences and upload all photos in this article. I was so impatient to check, edit and re-edit for the perfection. It is just 1% of what I saw and experienced there.
We, a gang of 6 decided for turkey 6 months ago. Just like all the trip plans, when it was about to book the tickets I was the only one inn for the trip. But I was not ready to ditch the plan... Because reading turkey blogs and watching vlogs made me so desperate for turkey. I booked the tickets to lock myself from drop out the plan. Initially I thought it is E-visa for me then I realised I have to get a sticker visa for Turkey. I have narrated the procedure for it here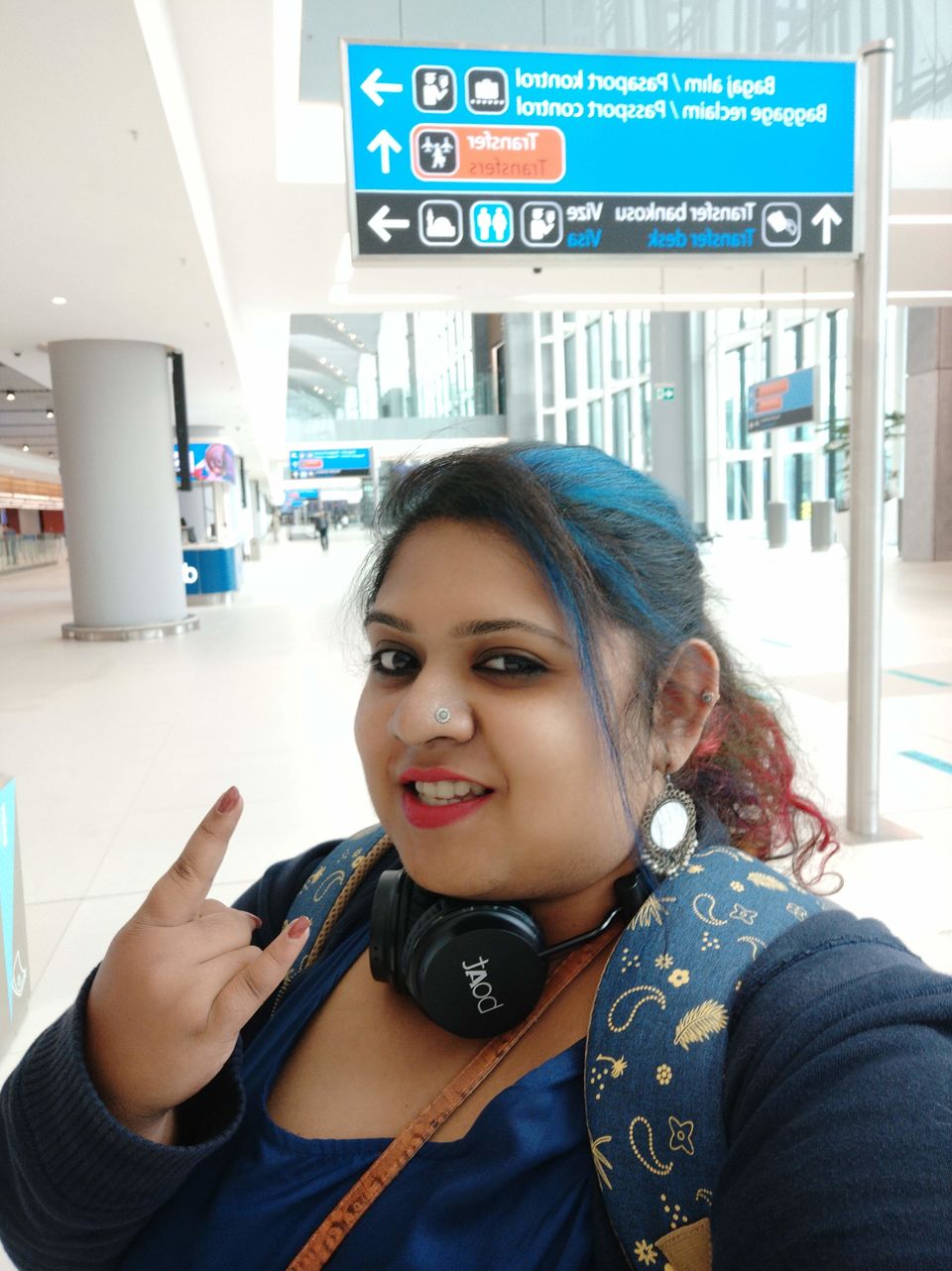 Since I could not do web-checking for gulf air (They told me flight is overbooked, they might stop boarding of few passengers and asked me to reach early) I reached at airport around 9.30 PM and my flight was at 4.30 AM. Since my parents came for see off me spend some time with them till 11.PM and then I went inside. I was so hungry and tired because I had long week since i am going on 10 days vacation. Well I was the first one to do check-in (Haha... obviously no one arrived 6 hrs before for their flight). My flight was from Kochin international airport. Since there were alot of time left I decided to use airport lounge. I had my HDFC regalia forex card with me, so the access was free. Unlimited food + drink +place to sleep that was really good.
Now the time to board Gulf-air. This is my first experience with Gulf-air. For me the flight experience was really good. I had travelled in air-asia, indigo, air-India, spice-jet and vistara and I must say this is my best flight experience. Route was Kochi- Bahrain - Istanbul - Bahrain - Kochi. Watching zindagi na milega dubara on a flight to Istanbul was definitely so exciting.... Food and drinks from flight was really good.
I reached at Istanbul around 2.30 PM. It is the new international Airport and its really really huge.
After collecting the bag I was looking for some money to exchange and buy a local sim card. Well collecting about bags - trolley is not for free, you have to pay 5 TL (Almost 60/INR) for it. And getting airport wifi was also not easy, because you have to enter OTP and i was not getting it. Money exchange I would suggest you to get TL only for necessary. Because most of the shops were accepting Euros (you can get convert rate of what google says... haha). I got turk telecom sim for 200 TL (8 GB 6 months validity). Now its time to go for my host house which is almost 35 mns aways from airport. My host told me I can get a havist (Bus service) and then metro to the nearest point of her house. Well I spent 30 TL for getting a Istanbul card and was looking for bus. I miserably failed in that and called a taxi. He was really nice he dropped me to kagithane for 90 TL from airport. I had booked Hanchi hostel through booking.com but I also got a host through couch surfing and decided to go with that. I felt in this way I can experience the proper Istanbul life. Well I was not wrong. My host was super nice and cool. 3 days I was there with her. (12 - 14th) and all these days she prepared amazing food and last day she took me for a drive through bosphorus bridge which connects Europe to Asia. 1st day I was settling down. She had another guest from Netherlands so the dinner was special and amazing. The coffee and tea made by her was just awesomeeeeeee. I was so tired after looooong journey so I slept off soon...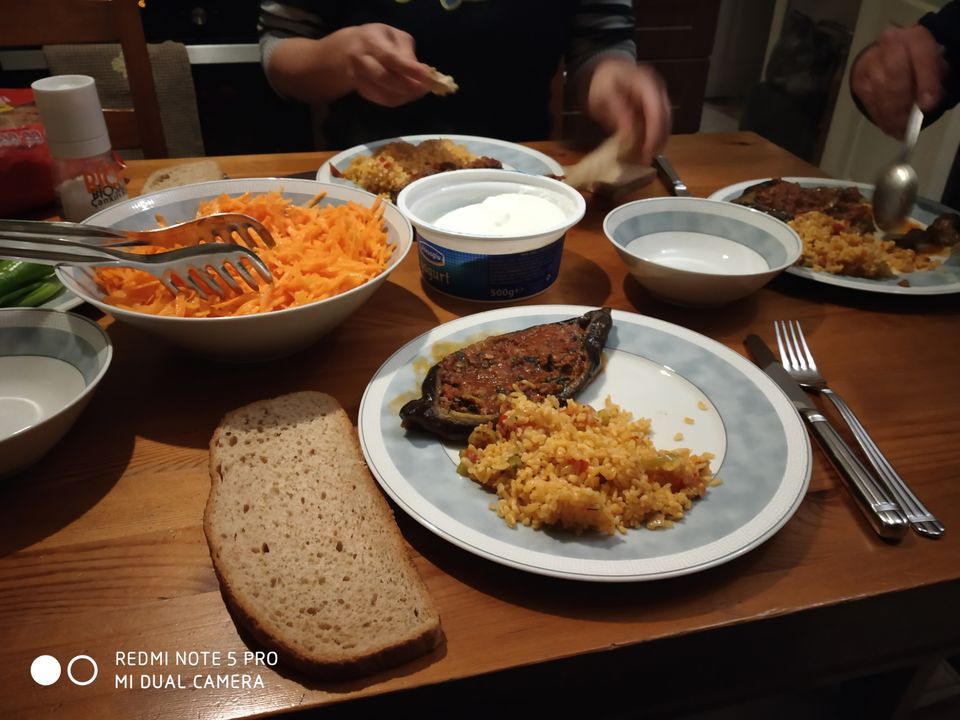 My 1st stop was at the so famous Hagia Sophia museum. I spent 60 TL for the entry tickets. There were alot of tourist guides to show you around the museum or you can choose an audio guide for the same. Well I had enough of my research on the Hagia Sophia so Now I have all theoretical knowledge I just have to get the practical get done by just exploring and experiencing it. It was really crowded. But I loved it. The lamp works, art works, the mood and feel... I liked it. There were some maintenance work going on other than that everything was okay.
Then I headed to Blue mosque. Well both of these are just face to face. So you can cover both in a stretch. After finishing I went to grab some food. I found from internet that fuego restaurant has the best kababs in the city. I tried it with some local beer. It was good but I wouldn't say amazing. May be I was missing some spices in it. Then I did some window shopping. Walking through the street was really good except the shop keepers were cribbing me to get some business.
Then I also visited Grand bazaar One of the oldest and largest covered markets in the world, the Grand Bazaar dates from the 15th century. Having more than 4000 shops,. The look and feel was amazing. Price was reasonable. From the journey I understood that you can have your best shopping at Antalya. The best and cheaper. It was fun to bargain with them with all little english (Well the only known Turkish word for me was "Tamam"). I used english, google translater, my facial expression, hands, infact even tried telepathy.... haha. More than buying stuffs I was just enjoying the experience. And you won't belief if I tell you that after spending hours I did not buy anything other than some streetfoods :P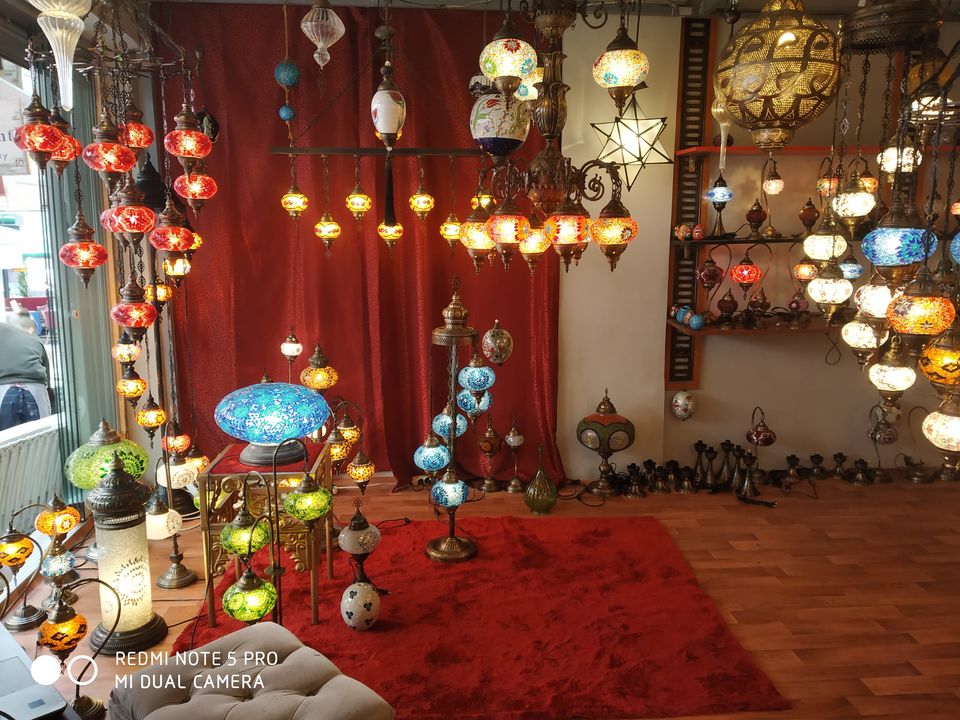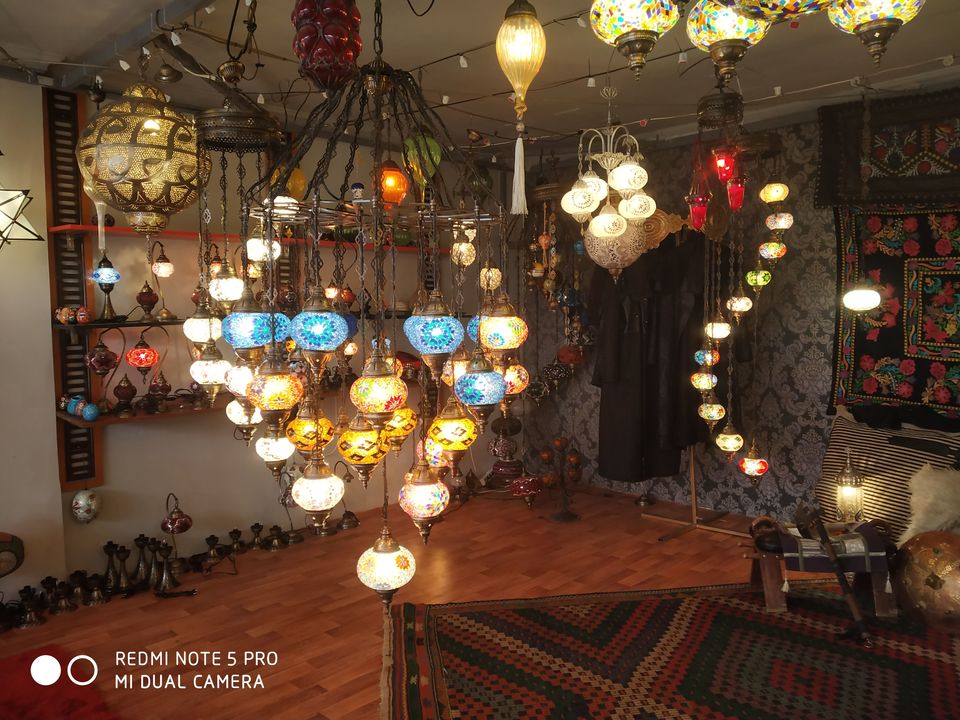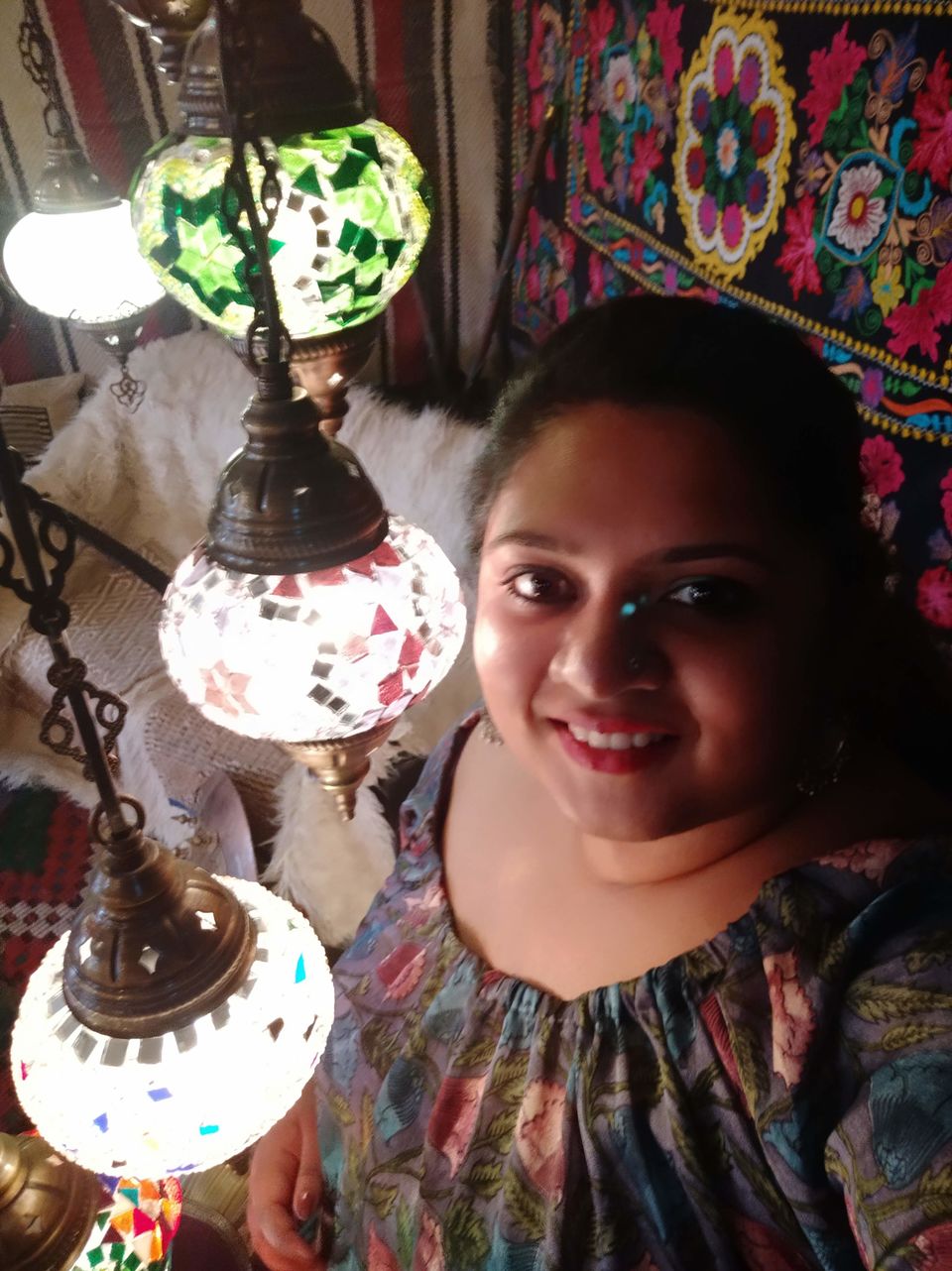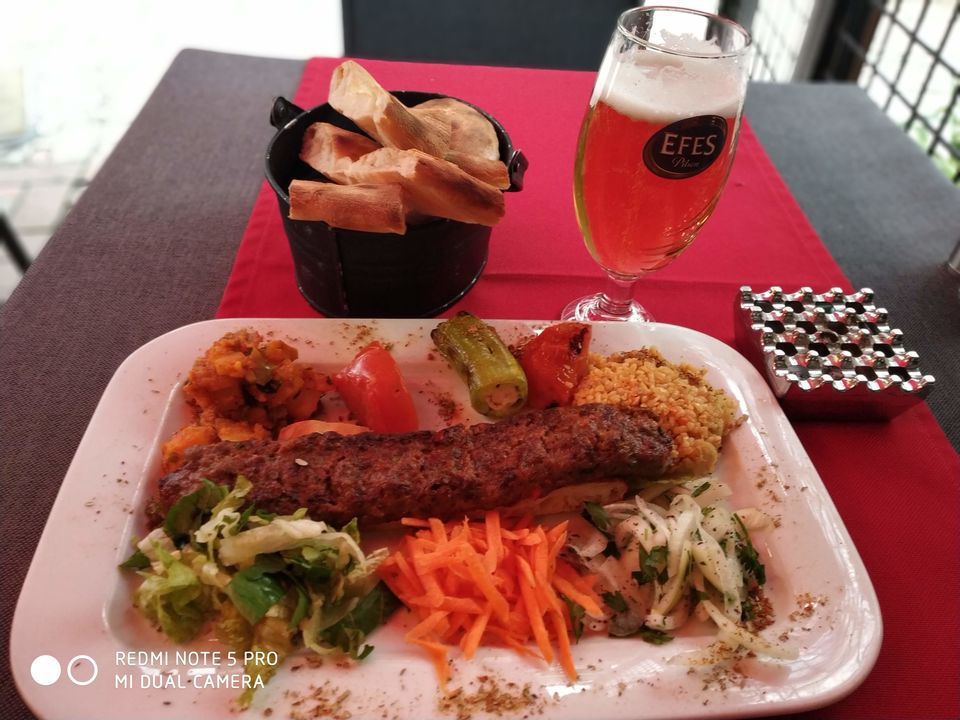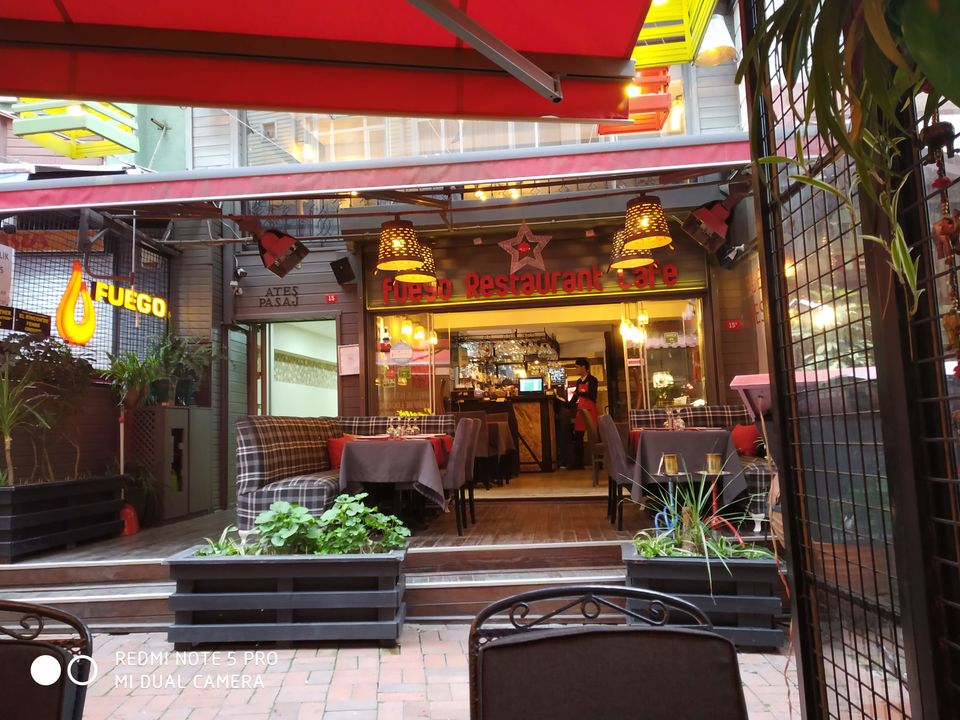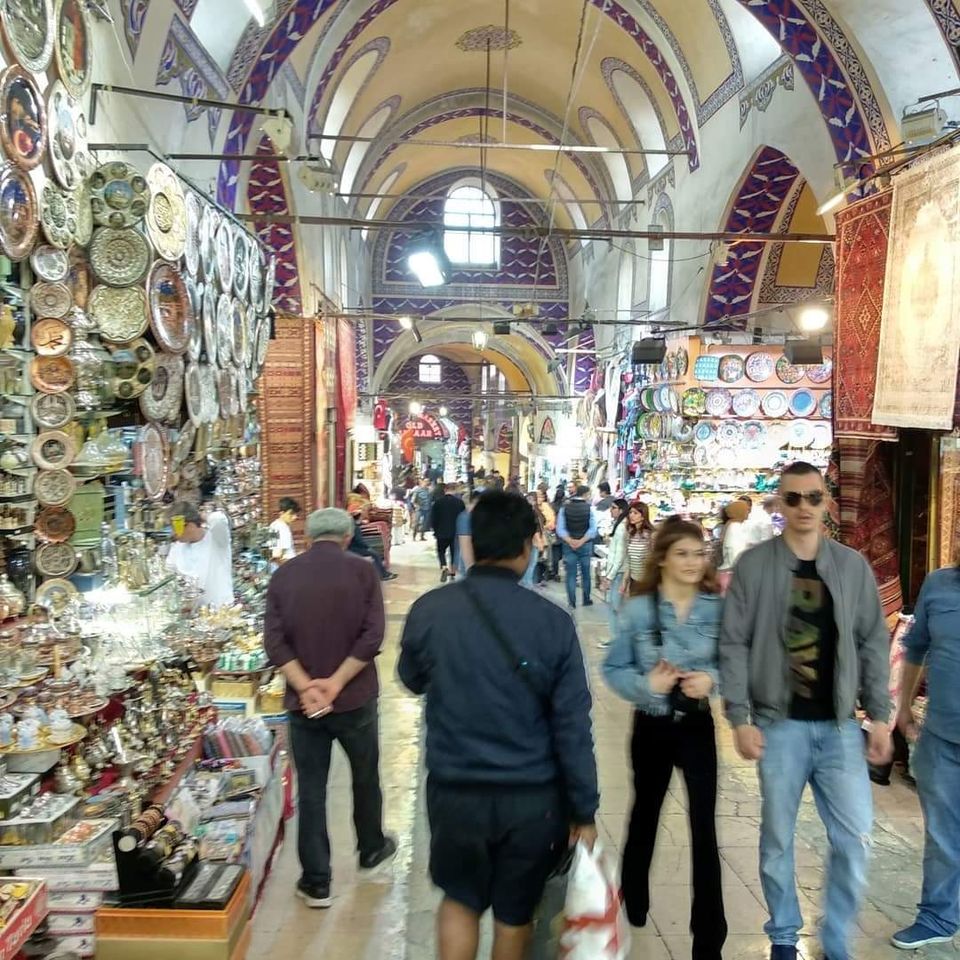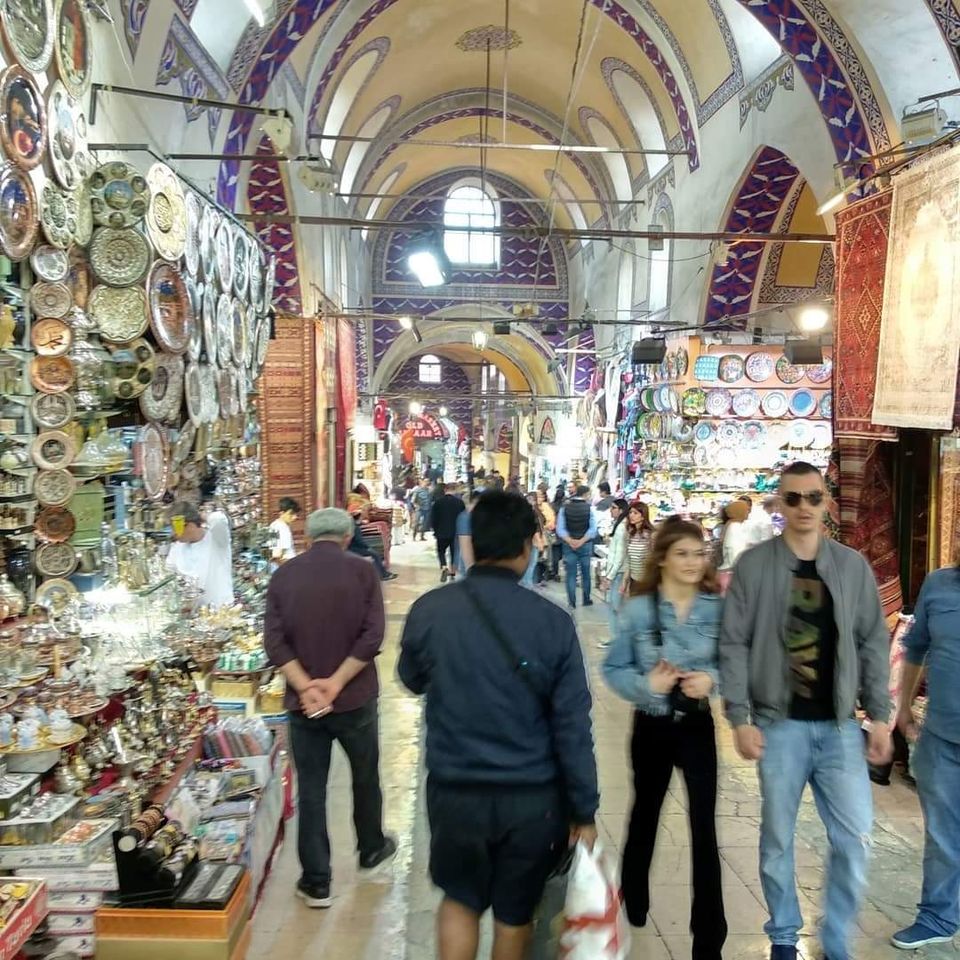 Now it is night and time to experience some night life at istanbul. I could see happening places in sultan ahmet and Taksim . Also if you search in Couchserfing hangout you can see lots of hangouts. There are even people meeting on a regular basis (Every saturday). Well I did not stay back for that much late, because I was alone and had to go back till kagithane.
Next day Morning morning I tried to book my flight ticket to goreme.. and all air tickets and most of the bus tickets were booked. They I took a ticket to Keyseri (nearest point to goreme) and went out for exploring further. I covered Topkapi palace and beautiful journey through Bosphorous then Galata tower.
Now Its time to pack my bag and go to next destination. The kingdom of HOT AIR BALLOONS..... Goreme. I was excited and same time nervous. I booked bus ticket and I had no clue how the system works. I just recalled how the private bus works in my native place. Even after knowing the local language and places I had alot of bad experiences. I was 90% sure gonna have a horrible night ahead. BUT..... the moment I landed at the destination which I got through SMS, I was like OMG.... It is well arranged and nothing to worry at all. I am relaxed now because there is no way of missing my bus. I talked to the office people and they gave me a physical tickets and showed me where I can find my bus.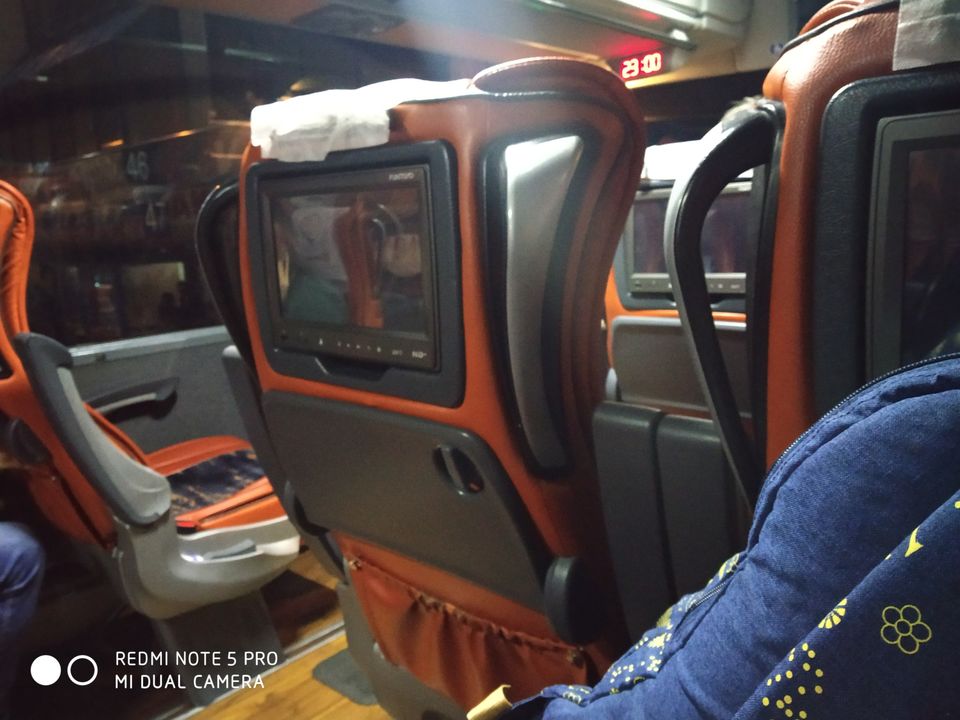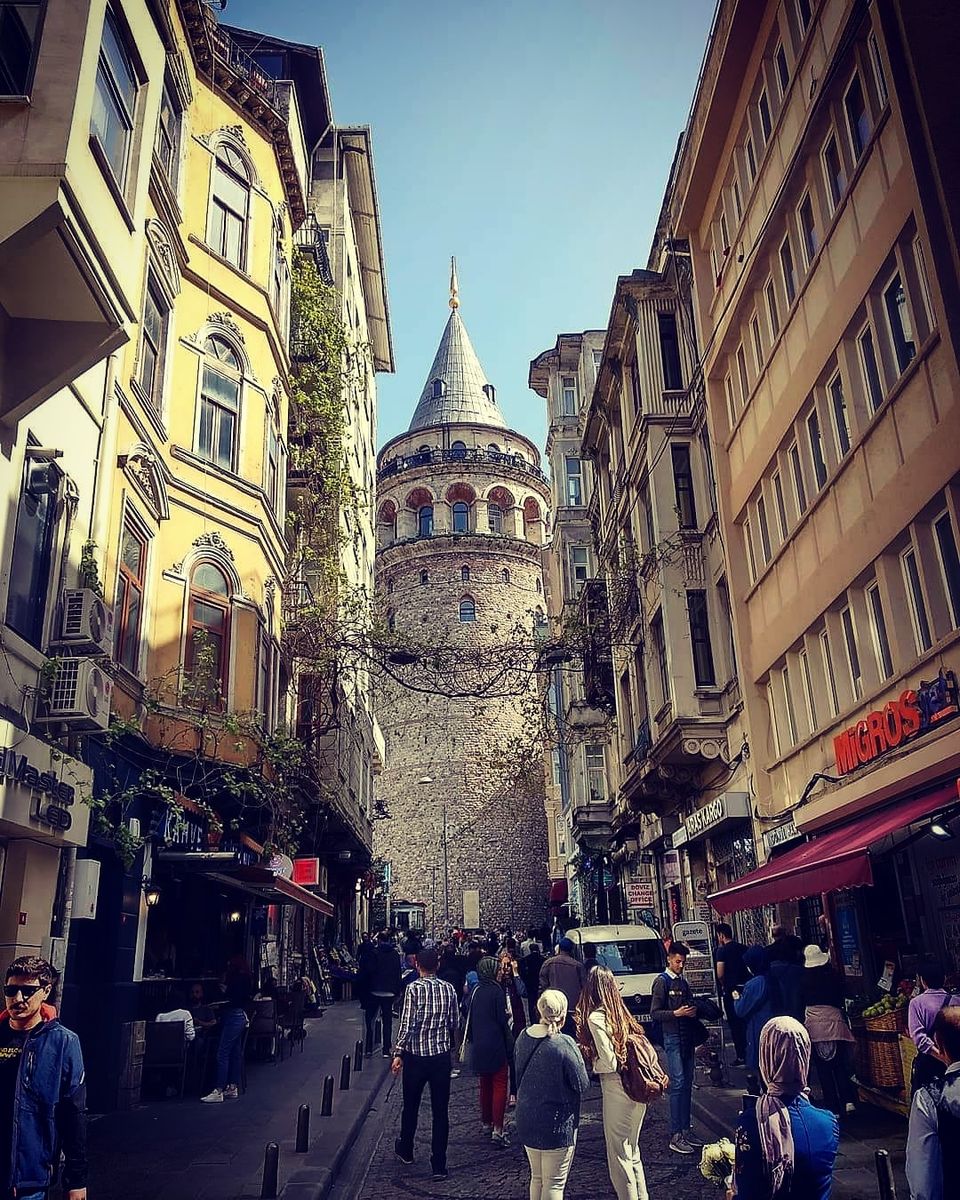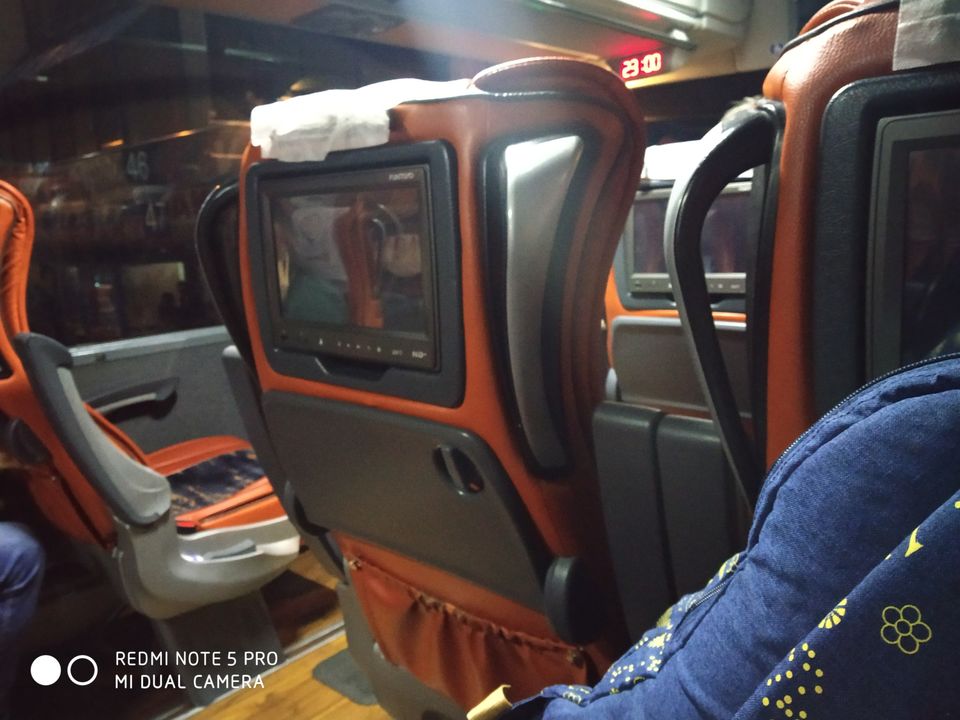 The bus journey was not less than an Airbus. Seats were comfortable with a TV. Charging point. Every 3-4 hrs you will get drinks (Coffee/tea/orange juice/other cool drinks) and water on your request with a welcome snack when you get inside the bus. Every time I made sure I get a window seat. The best part is, I could see the places though out my journey. The entire transition inside turkey was by bus and I loved it.
Goreme.... I had to change 2 bus and 1 cab to reach this place. But I wasn't tiered. Cab driver dropped me at my hostel and that was near to the sunset point. It was a cave hotel and the cozy mood was something i really wanted to experience. They welcomed with the turkish tea. Lovely people. 1st day I just roam around near by places. You can take a green city tour or red city tour or rent out a bike and roam around. "Turkish night" you get it for some 70-80L you can watch the dance with unlimited food and alcohol.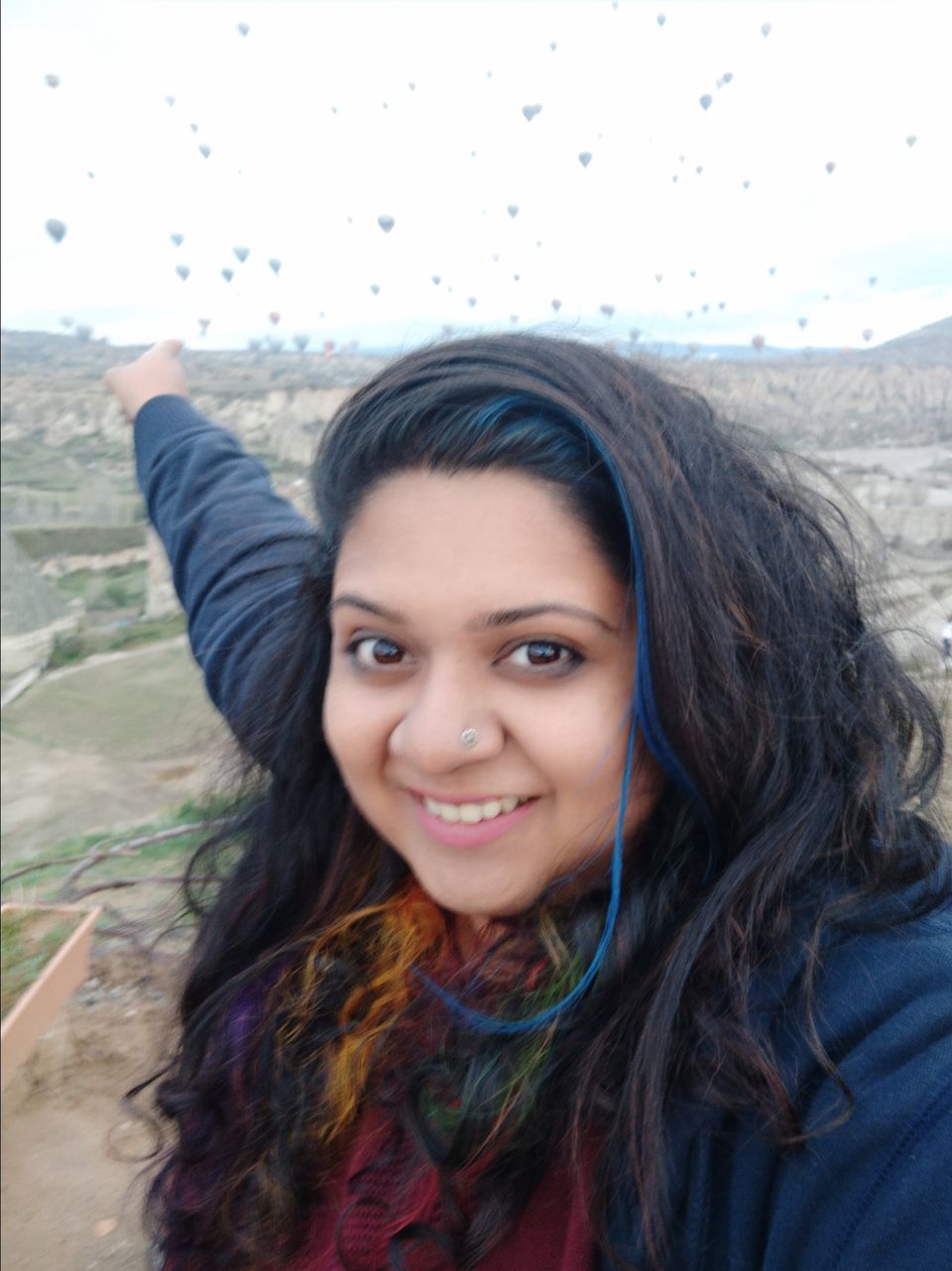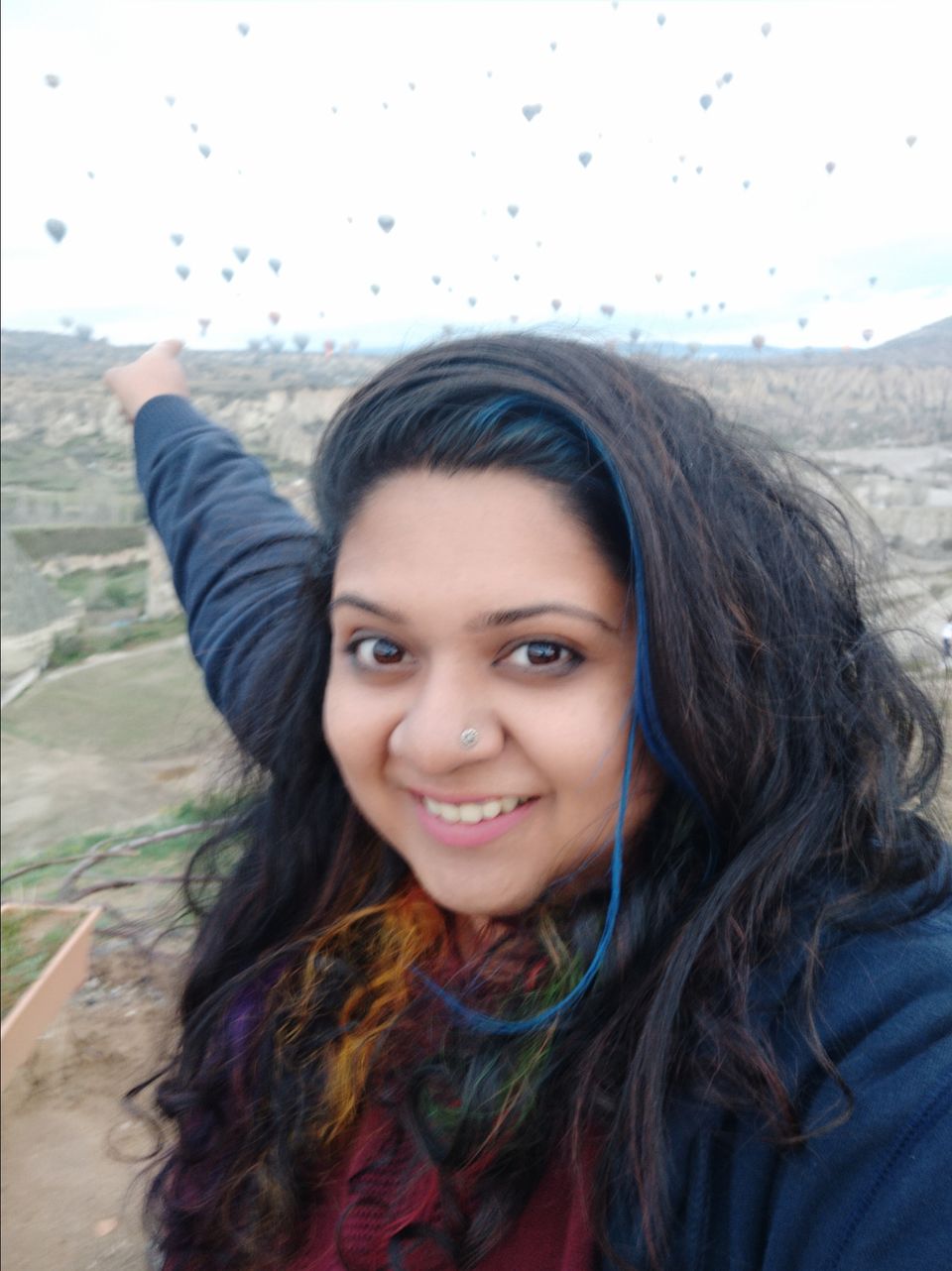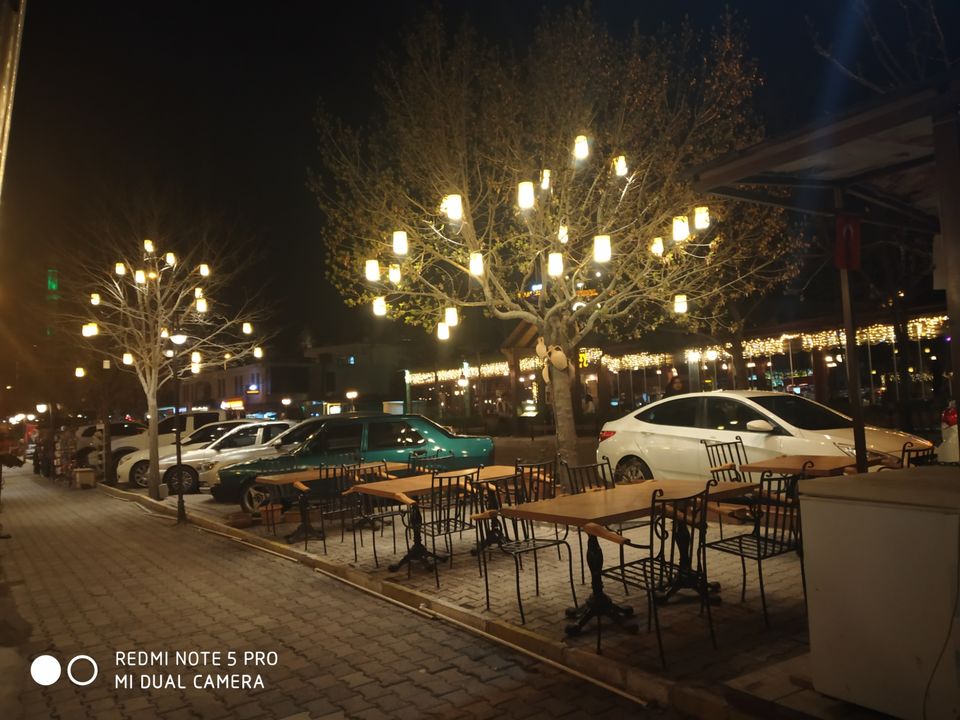 I tried for this hot air balloon ride and got to know last 1 week there were no balloons due to weather. 2nd day morning I went to sunset point by thinking will see the entire city and take some nice photo. But I was lucky enough to see the hotairballoons. I felt bad couldnt get into it. But atleast I could capture the photos. It was really amazing view. And a good place for networking. By 8.30 AM all the balloons were landed back. So we came back to hostel and had breakfast and nicely slept. When I woke up just went out to explore near by cities like avonos and neveis etc.For some reason I fell in love with this place. Night time temperature was 2 degree. And just after I left the place it was snowing there. till 7 pm I was roaming around here and there. you can go for small trekking like love valley (there is a heartshape swing where you can take your pics) or pigeon valley. By 7 PM I got the bus to fethiye
Morning around 7 I reached fethiye and then from there I went to oludeniz. At oludeniz you can go for a cruiz trip cost you 50 TL morning 10 to evening 6. You can also do the paragliding here (top 5 place among the world). Night life is good at beach side.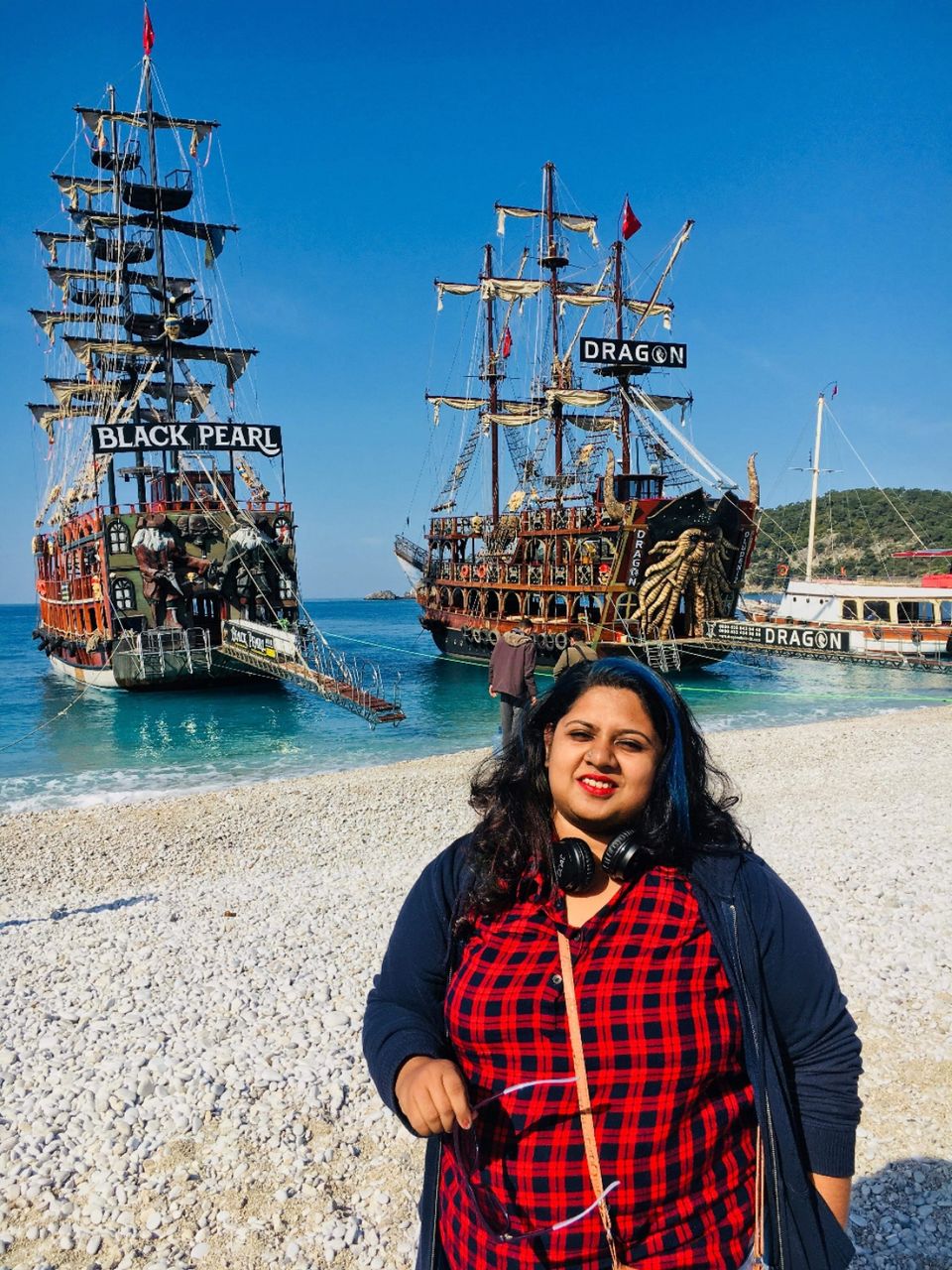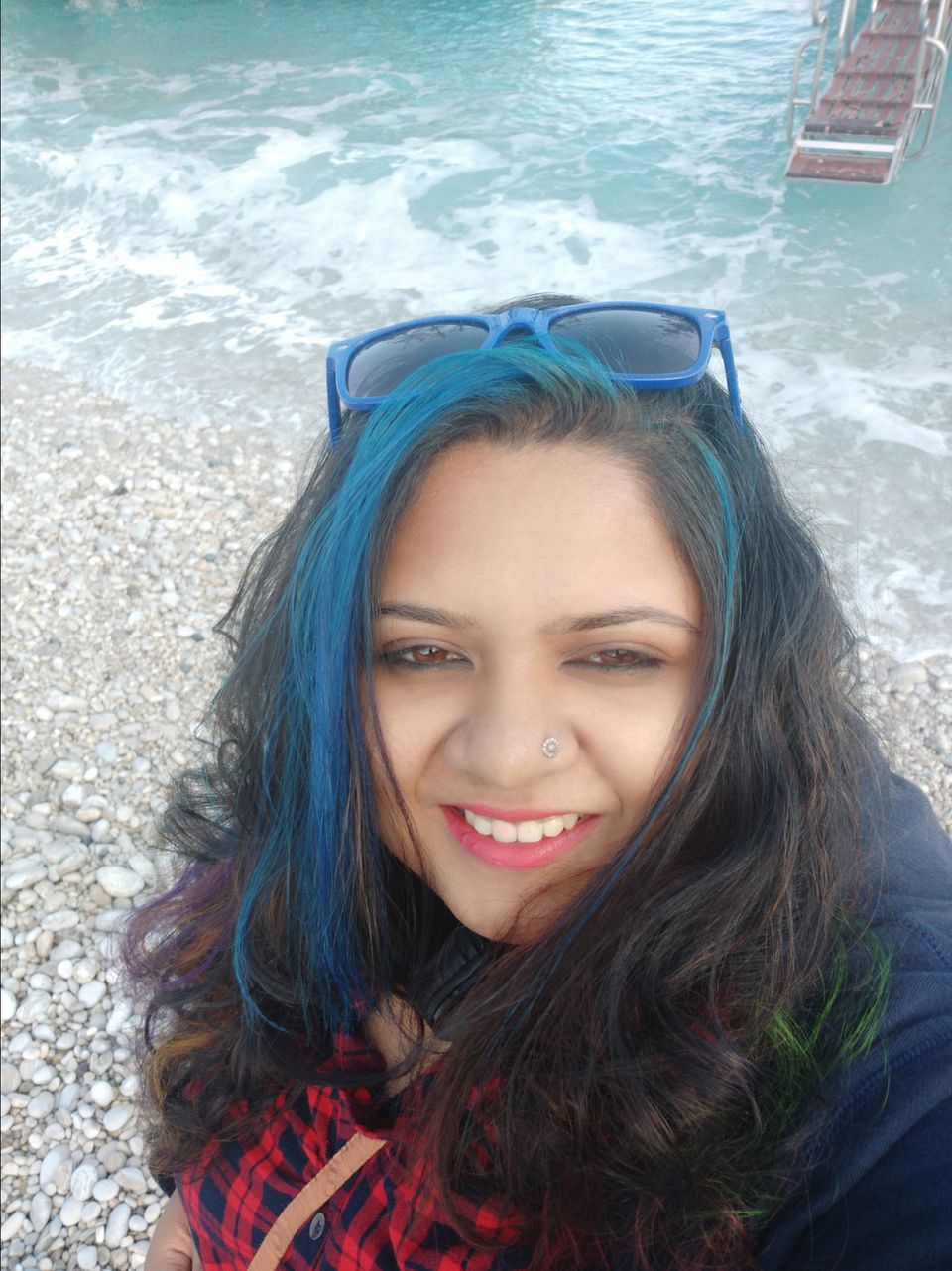 Next day I joined with 2 other travellers. We took a car and went to murmaris as a road trip. The journey was amazing. It took 2 hrs for us to reach there. After having lunch we were just roaming around and we found that there is a castle. The way to castle was beautiful. Entry fee is 12L. There is not much to see. its kind of museum But good location for capturing photos. LOL... We went back around 6 PM. It was a full moon day and the journey was beautiful.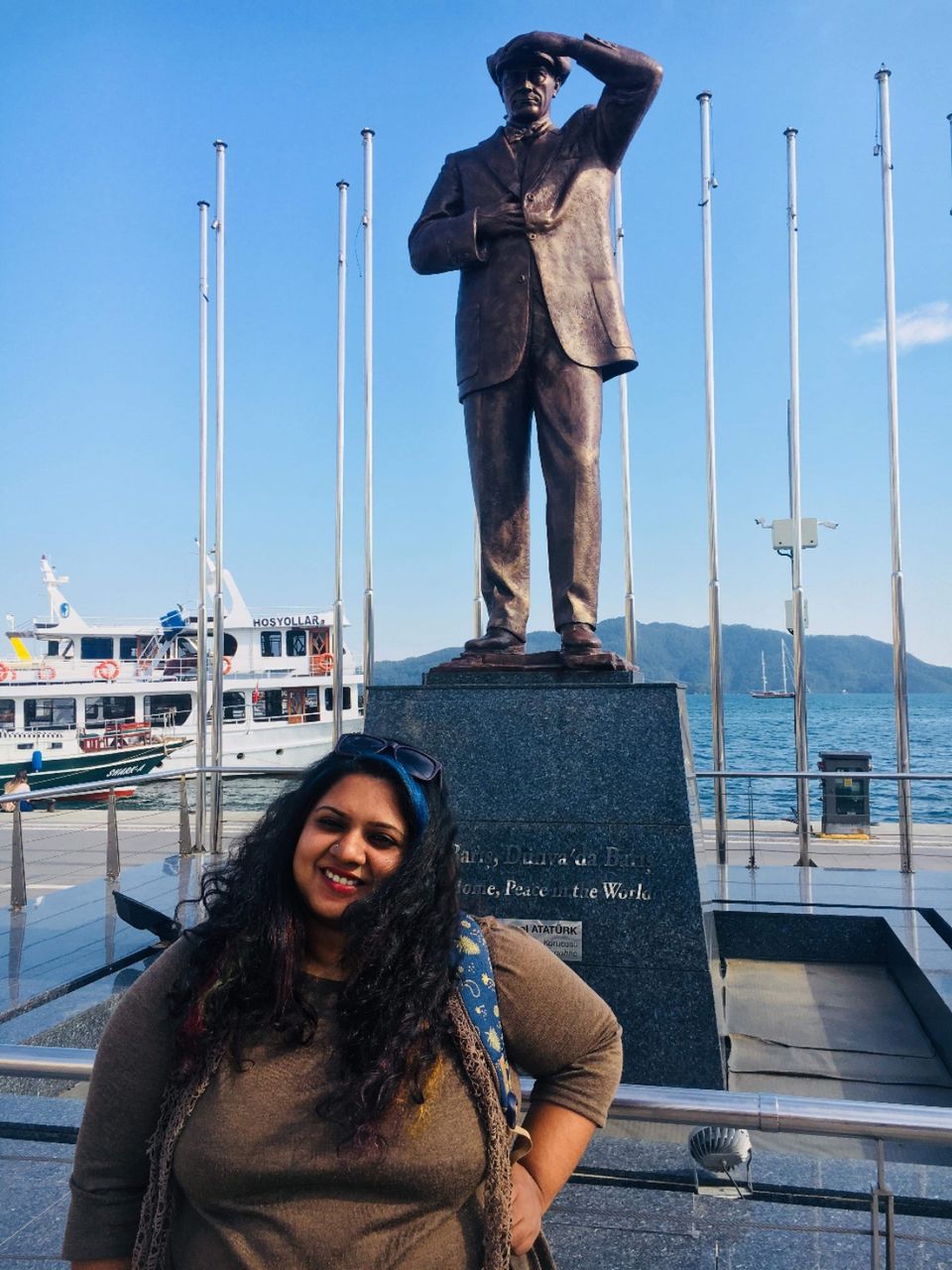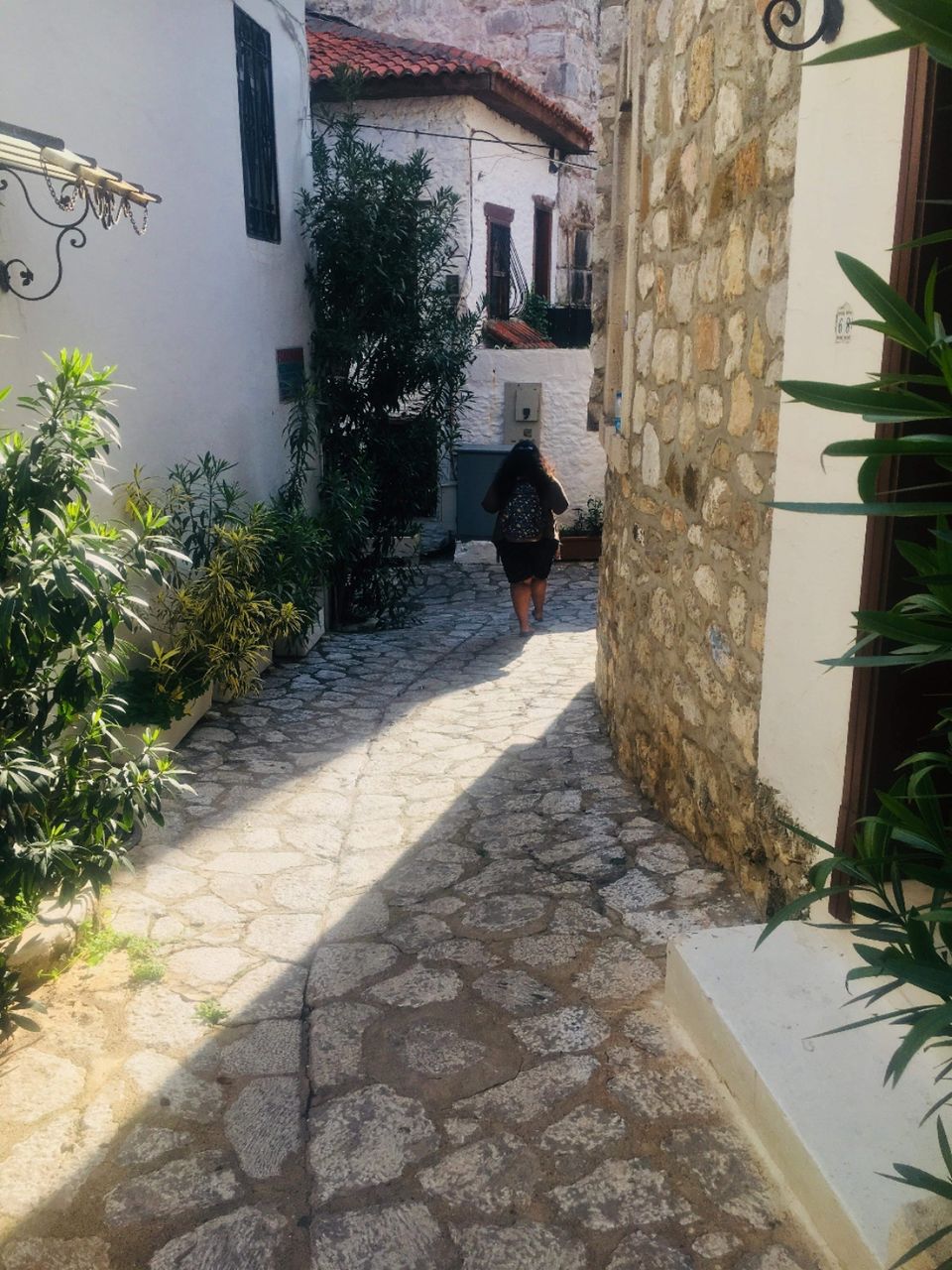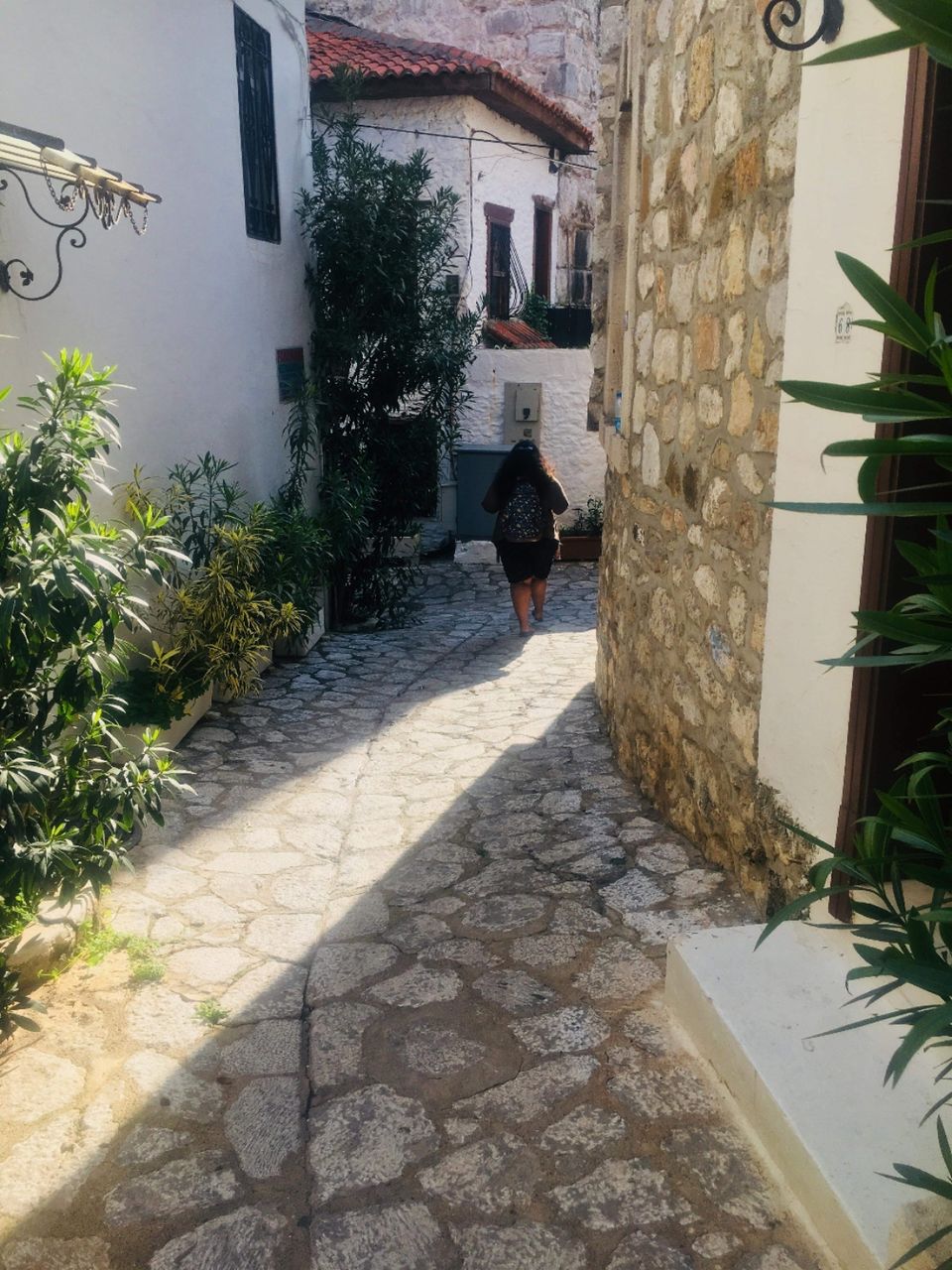 Next day morning we started for ephesus. We reached there rented a car and 1st destination was house of mother mary. Our cab driver took us to other famous places also. And I got a night bus back to istanbul as I had to catch my flight next to next day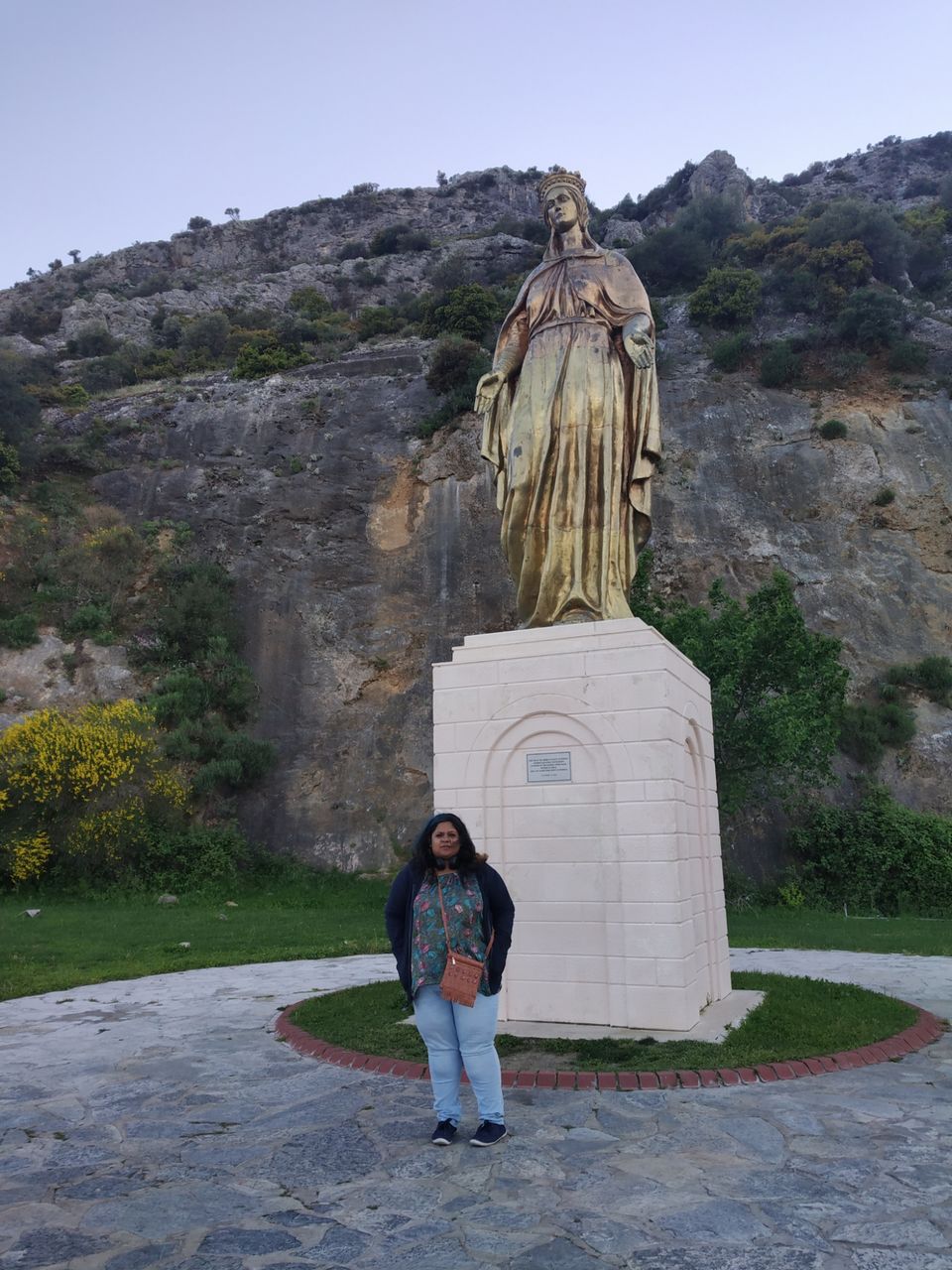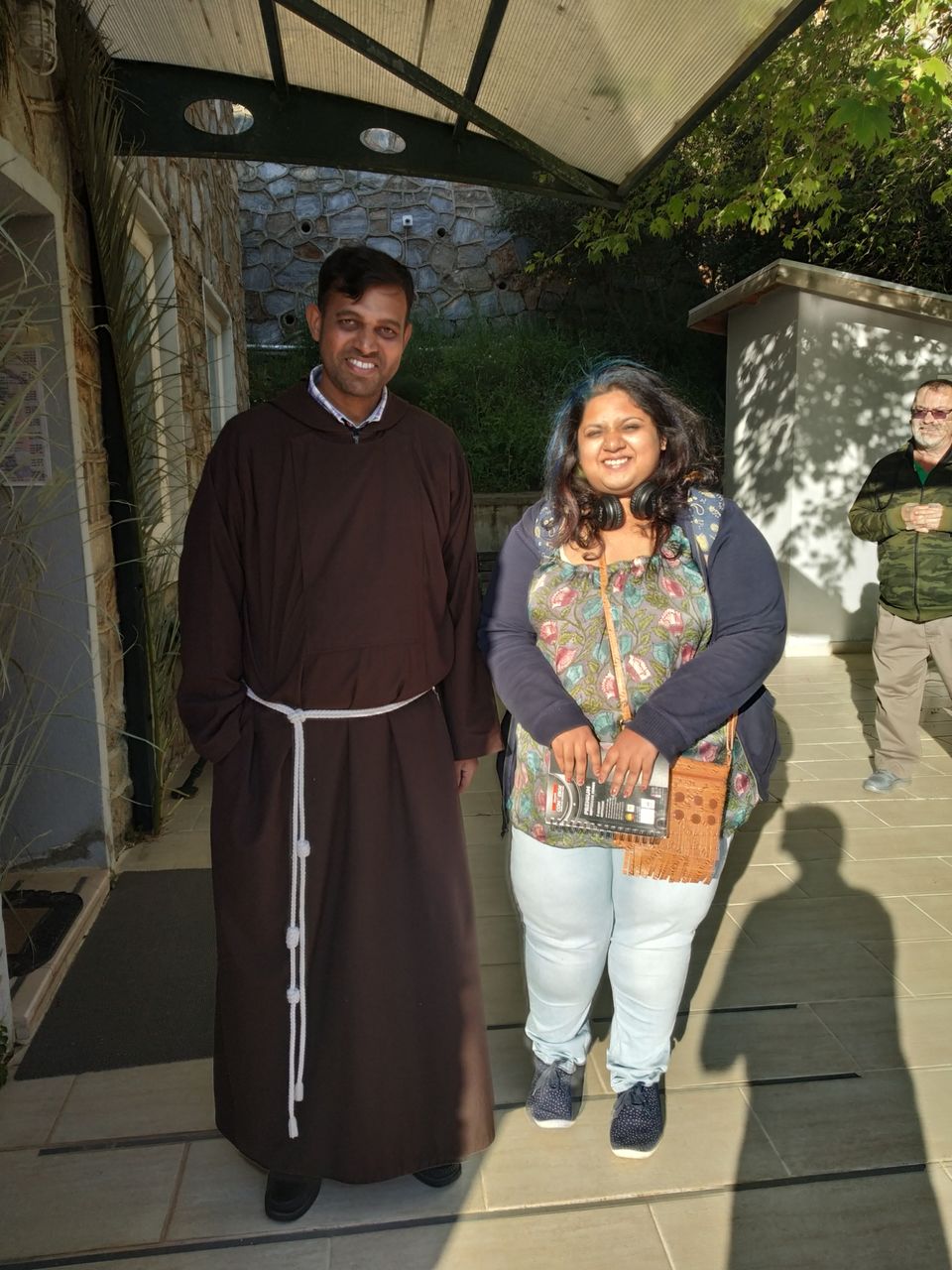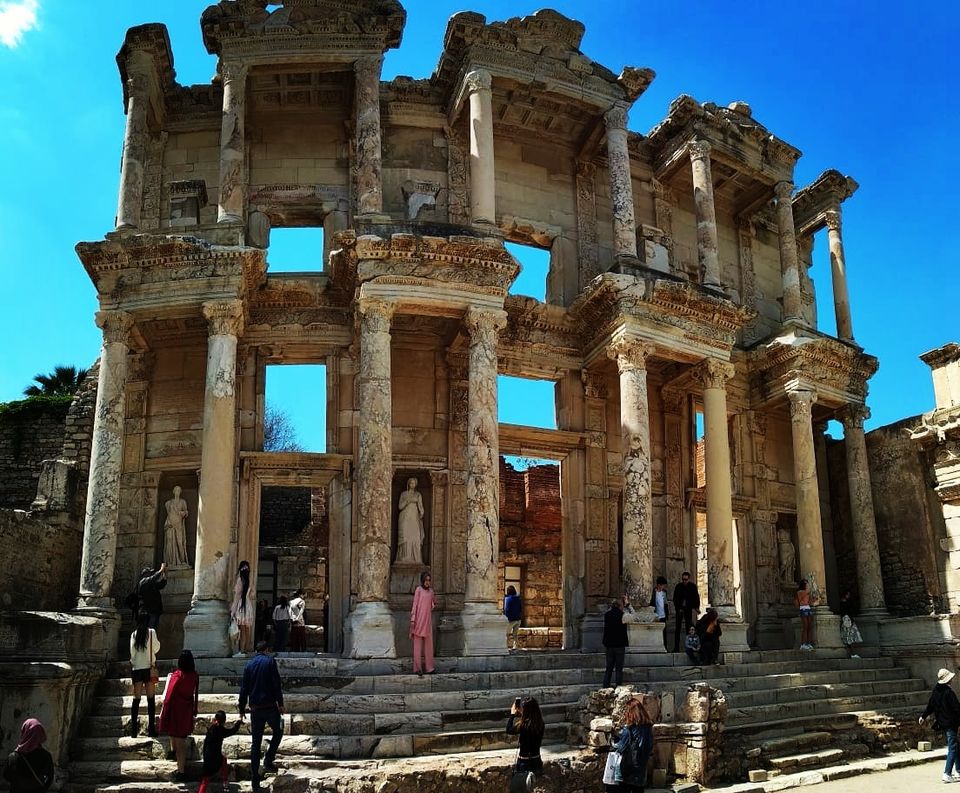 My last day at istanbul. This time I stayed in asian side (Its really really far from airport) The hostel Juliet room and kitchen is really good located near by beach and park. I just roam around near by places which was beautiful and less explored by the common touristic bucket list. Night I done packing and slept early.
Last day... I had my breakfast and did check-out and left for airport. It was 1 hr journey. Again I crossed Bosphorus river. Beautiful journey though the bridge which connects Europe to Asia. Istanbul airport is really amaing with a lot of entertinment programs for the travellers. Well yeah thats the tata bye bye to turkey.
Tips: 1. Don't change all your euro/dollar to TL. few shops will take euro and u can sell it fo the rate which google shows.
2. Booking.com will not be accessible from turkey. Block the rooms and pay at the property. Or check the availability and talk with the property. you will get it for less cost.
3. If possible make the long transit by bus. you can save room stay for a night, and you can see the places through out your journey.
4. It is the safest place and nothing to worry, still beware of fraud activities especially in istanbul taksim and sultanahmet area.
5. Plan for a 14-15 days trip. Then you can cover almost all important places in turkey.
Sample Itinerary you may try
Istanbul - Goreme - Konya (happening place) - Antalya - Fathiye (Oludeniz) - Pamukkale - Ephesus - Izmir - Istanbul.