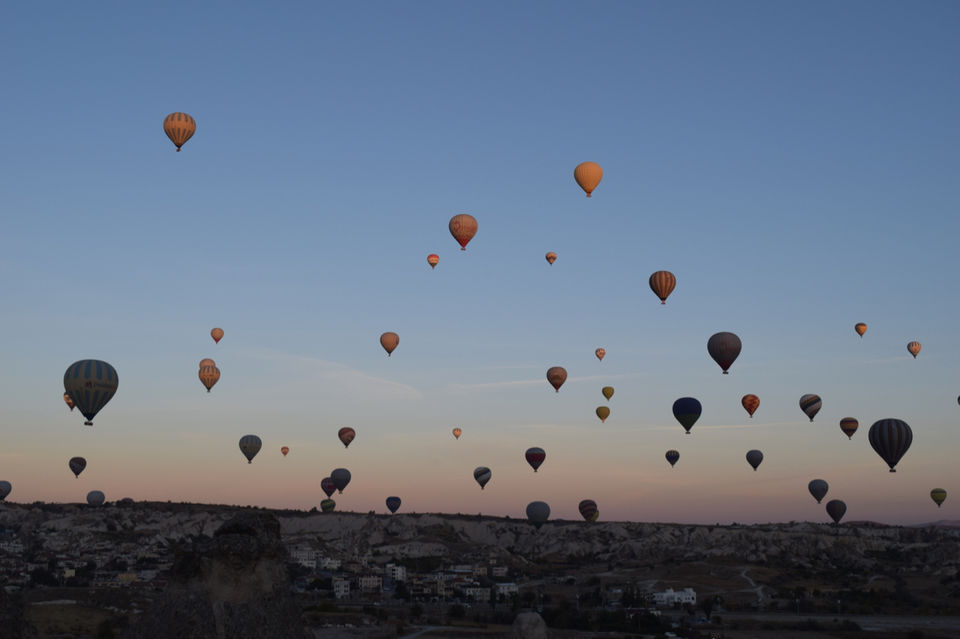 In late August of 2018 i was thinking to a take break from work and to travel for a few days. I was shortlisting the places i can go to . A fine day thanks to "Traveling Desi" on YouTube i saw his video of Istanbul and instantly thought "Why not Turkey" . I always wanted to visit Turkey for Eurasian Experience and the Hot Air Ballon in Cappadocia but had never thought i would tick that off my bucket list so soon and was thinking it was a still a distant dream.
A quick search on Skyscanner for Flights from Bengaluru to Istanbul and found a value for money deal on Kuwait Airways and the flight was booked
Visa : As i already had a USA B1 visa i could take an eVisa online for 44 USD .
Itinerary
With the tickets sorted out i started to chalk out the plan for the 13 days . The route i planned initially was
Istanbul - Cappadocia - Fethiye - Pamukkale - Ephesus - Cesme - Istanbul
I planned 4 days in Istanbul , 2 days when i arrive and 2 days before returning back to India.
While search for the recommendations for Cappadocia i read a few comments that the hot air ballon is weather dependent and if wished to experience that one should plan properly . So to be sure that i had that experience i booked my accommodations for Istanbul for first and last 2 days and only till Cappadocia and left all other hotel bookings and travel arrangements to be done on the go.
Day 1
I took an early morning Flight to Istanbul from Bengaluru via Kuwait On Kuwait Airways . I reached Ataturk Airport in Istanbul in late afternoon . After finishing immigration i took a Sim card for 120 TL with 6 GB data and then took metro to Sulthanahmet where i had booked my hotel for the first 2 days . I checked in and as there was construction going on in the hotel they upgraded to a better room . I started exploring the area and Went to Blue Mosque and Hagia Sophia to take some pictures of them during sunset. Strolled around the area and had dinner.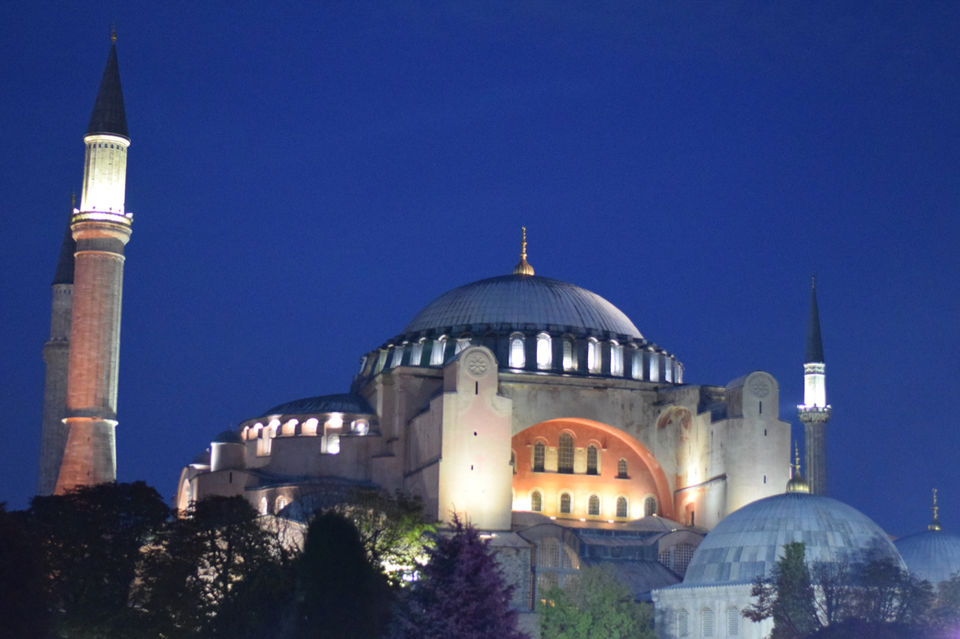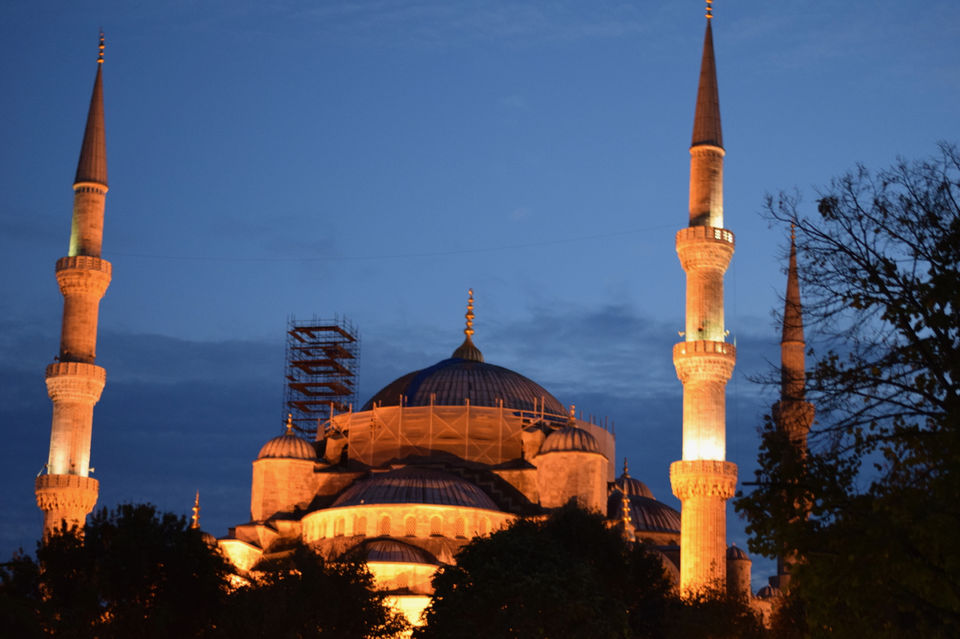 One small issue about the touristic places are the tourist scams and Istanbul is not any different to it . I almost got scammed twice in a space of 10 minutes with different scams . These are mainly targeted in places like Sultanahmet and Taksim square where people approach you to join them for a drink or ask you to show your country's currency . My hotel receptionist had already warned about it so ignored both and returned to the hotel.
Day 2
I started the morning visiting Hagia Sophia . Hagia Sophia was a church and during the ottoman empire it was converted to a mosque and now it's museum . I spent close to an hour there and went to Topkapi palace which is next to Hagia Sophia and later in the evening went to Taksim Square and walked around Istikal Caddesi in the evening and finished my dinner there.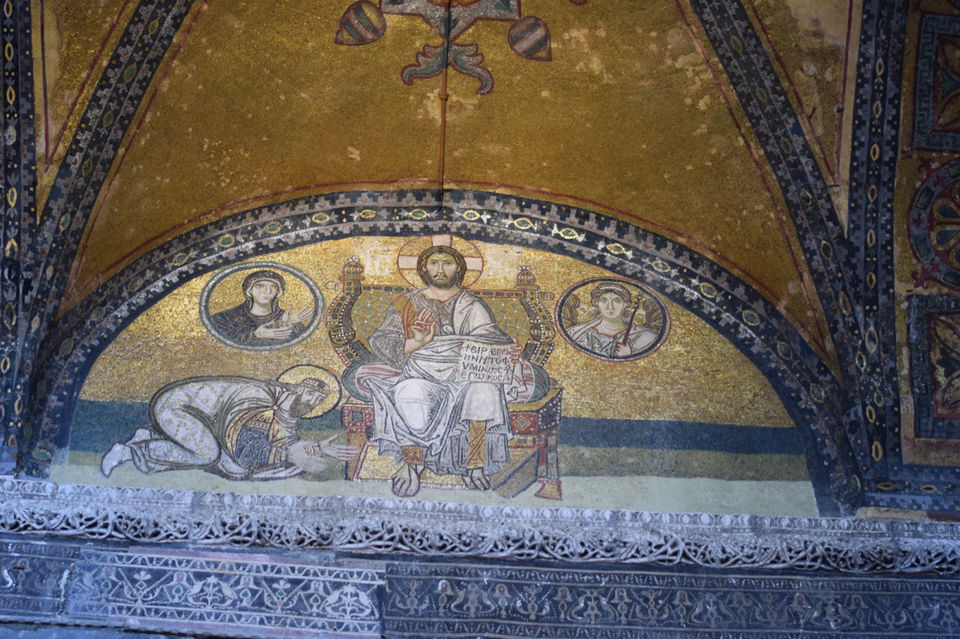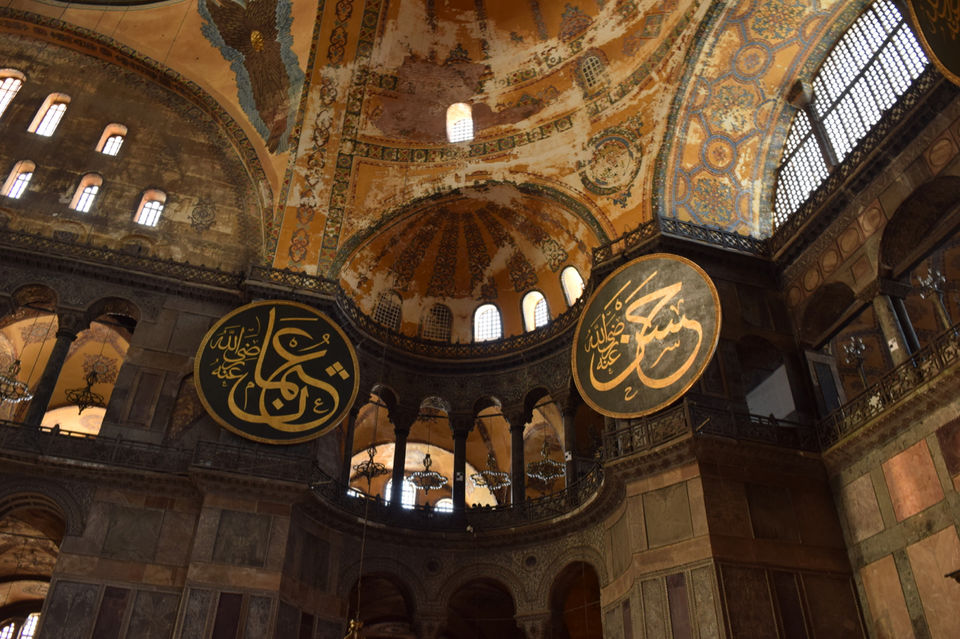 Day 3
I checked out of my hotel and kept my luggage in reception and after breakfast went to Galata Tower. The advantage of starting early was the less crowd in the tower . In the tower you get good views of both European and Asian parts of Istanbul and the Bosphorus . After that i took a tram to Dolmabache palace . I returned to to my hotel to take the luggage and head to the airport for my next destination Cappadocia.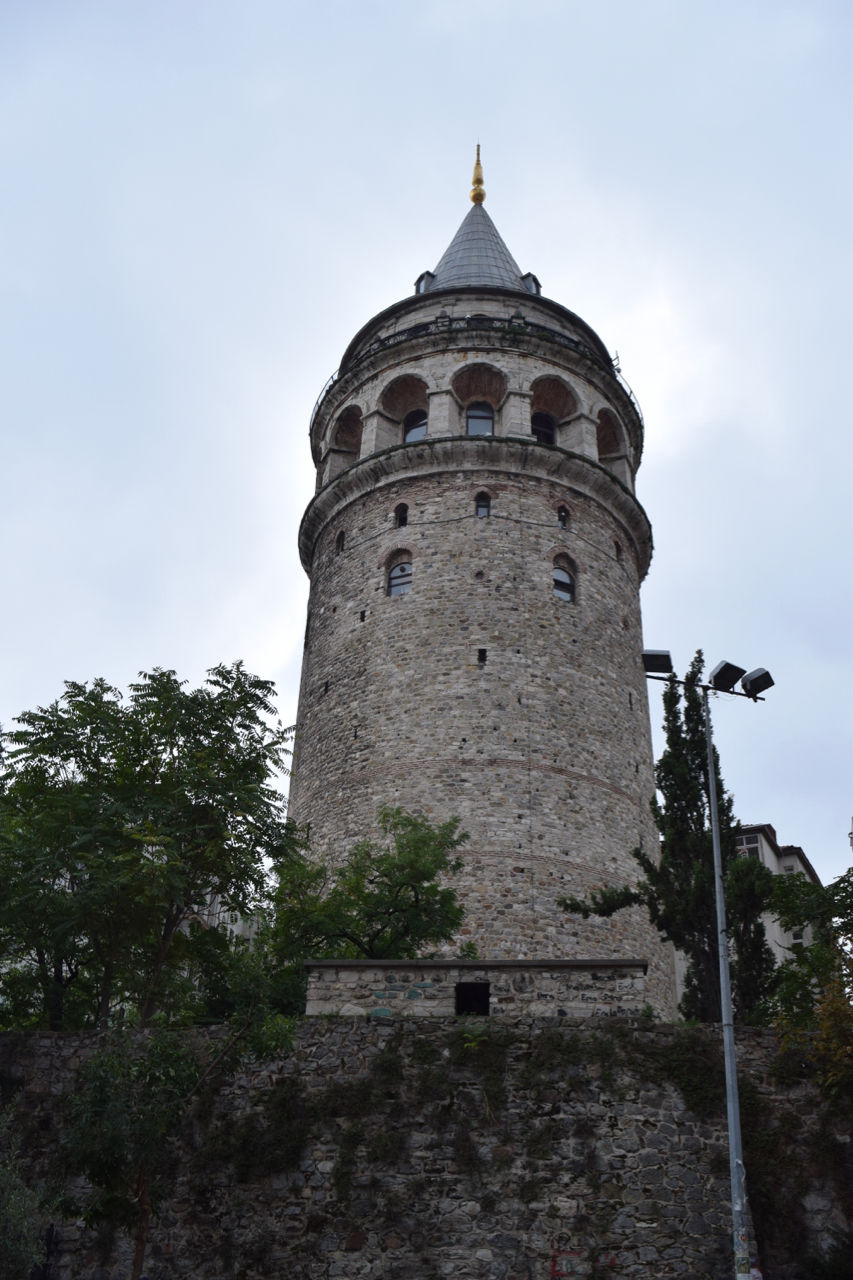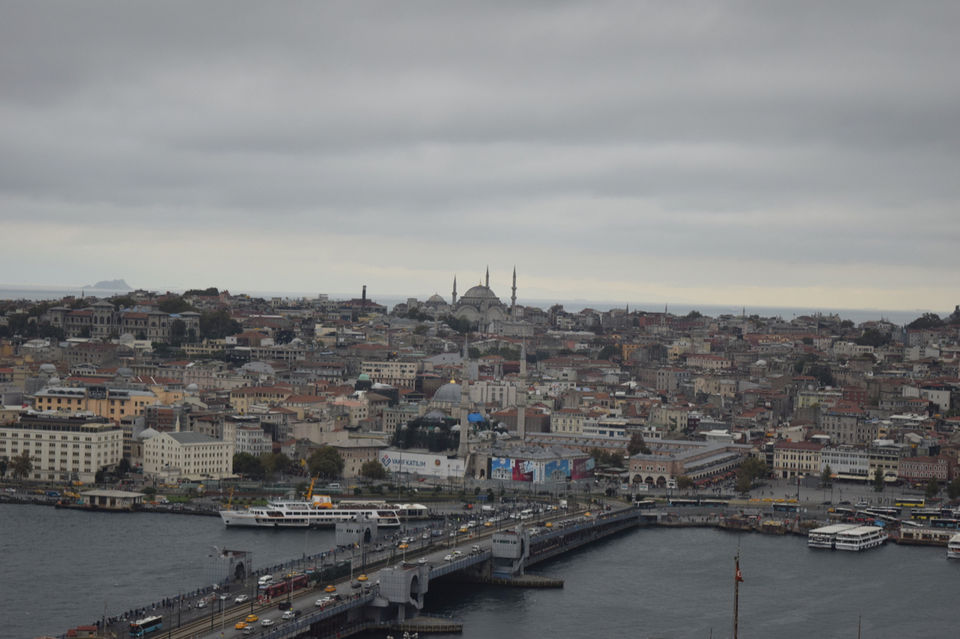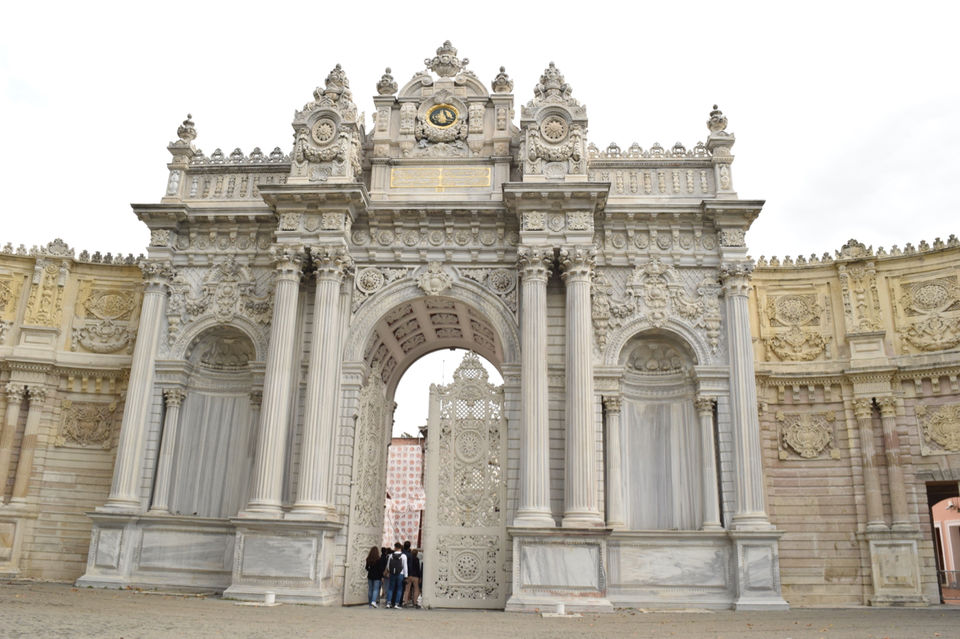 I was planning to take a night bus from Istanbul but i got an evening flight for 159 Turkish Lira so decided that it was a better option than travelling 16 hours on a bus . The flight was from Ataturk Airport and i landed in Kayseri where i had pre booked a shared shuttle to my hostel for 25 TL from my hostel Ali's Guest House . I arrived in the hostel and called it a night.
Day 4
It was Day 1 in Cappadocia . I had planned 2 days in Cappadocia and later travel to Fethiye . But once i reached Cappadocia i was disappointed to learn that the Hot Air ballon was cancelled for the past 2 days and may get cancelled for next 1-2 days due to bad weather . I had booked my hot air ballon ride on Day 2 and was hoping that the weather would be clear so that i can proceed to my next destination as planned .
The hostel i stayed was great and got an opportunity to meet with travellers around the world and made new friends.
Basically there are 2 popular tours in Cappadocia . Red Tour and Green Tour . This day i had planned to visit as many places in Red Tour on my own and then take the Green Tour the next day which i booked from the hostel.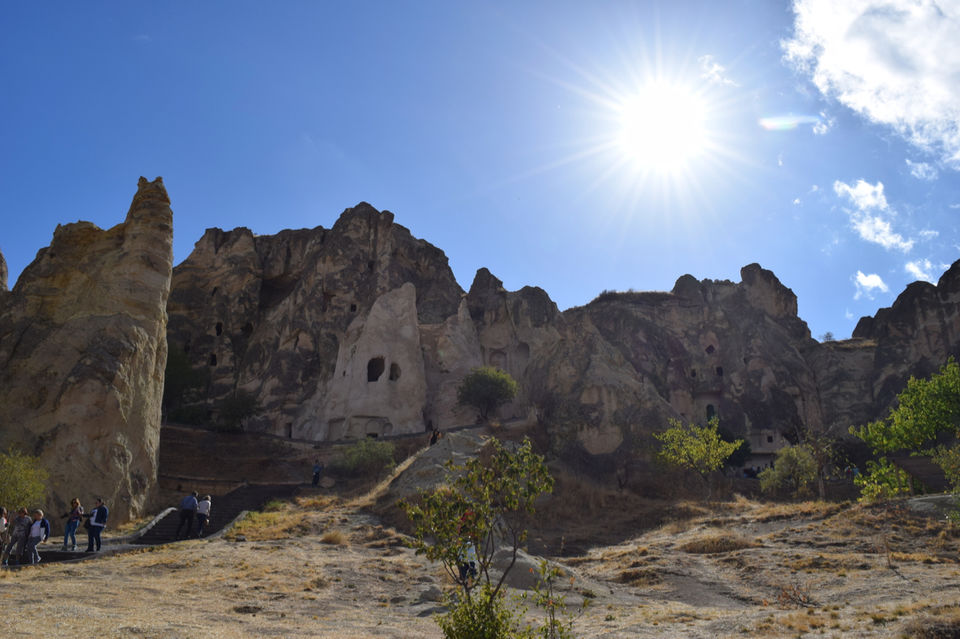 The first stop was Goreme Open air museum to which i walked from my hostel for about 30 minutes. I spent a few hours there and then headed to Uchisar Castle via Bus from Goreme Otogar
Uchisar castle is also called the ugly castle . I scaled the castle where we can see the panoramic views of Goreme and Pigeon Valley . After then i returned to Goreme for lunch.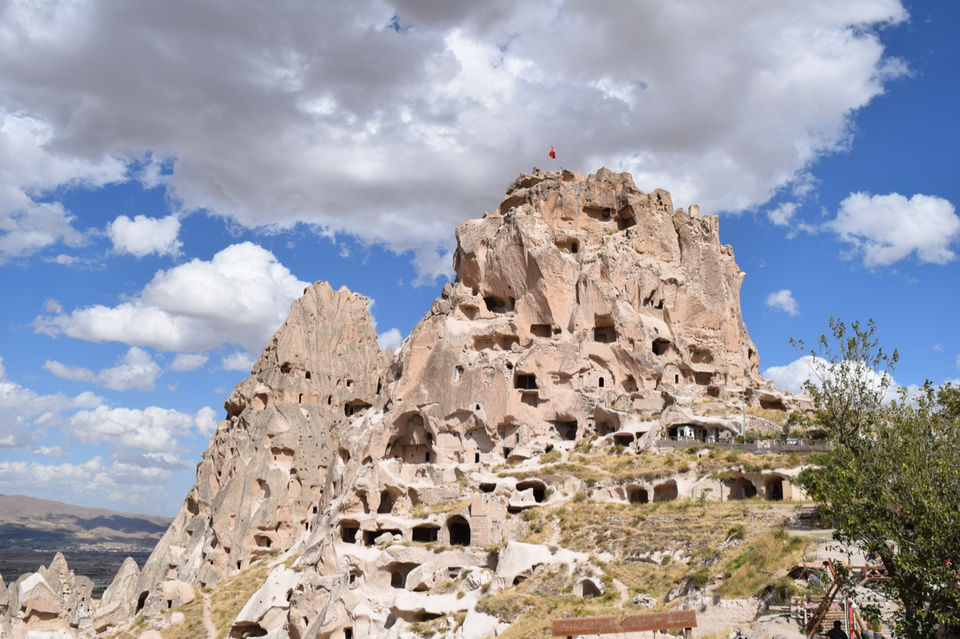 After lunch i headed to Pasabag valley by mini bus(Dolmus) and after visiting there i returned to my hostel where i got the news that the Hot Air ballooning was cancelled for the next day the one which i had booked for .
Dejected with the news i talked to my hostel owner who was hopeful that the hot air balloons will go up the day after and told me he will try to rebook me the next day but was difficult as it was prime season and there was no ballooning for 3-4 days and demand will be more . With hope of rebooking and a chance to fly i extended my stay in Cappadocia for another day.
Day 5
I had booked a Green tour from my hostel and was picked up by mini van and the guide . The places visited during the tour was Pigeon Valley view point , Onyx Demonstration , Derinkuyu Underground City, Ihlara valley hike and Selime Monastery.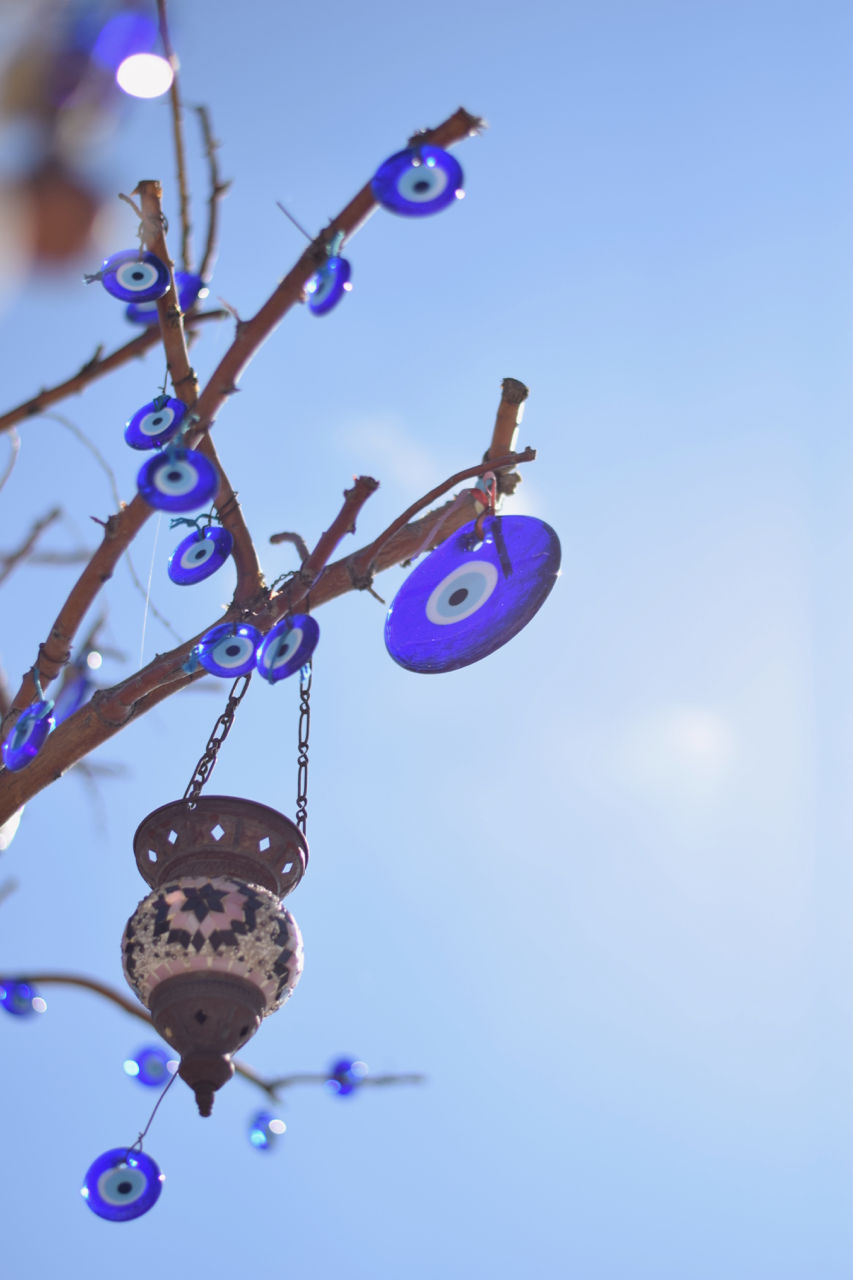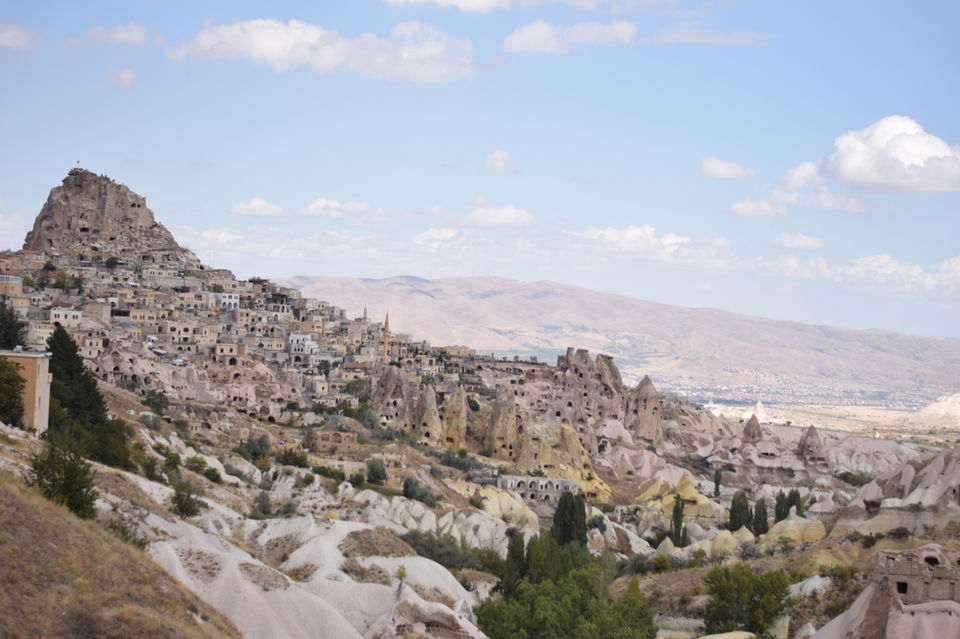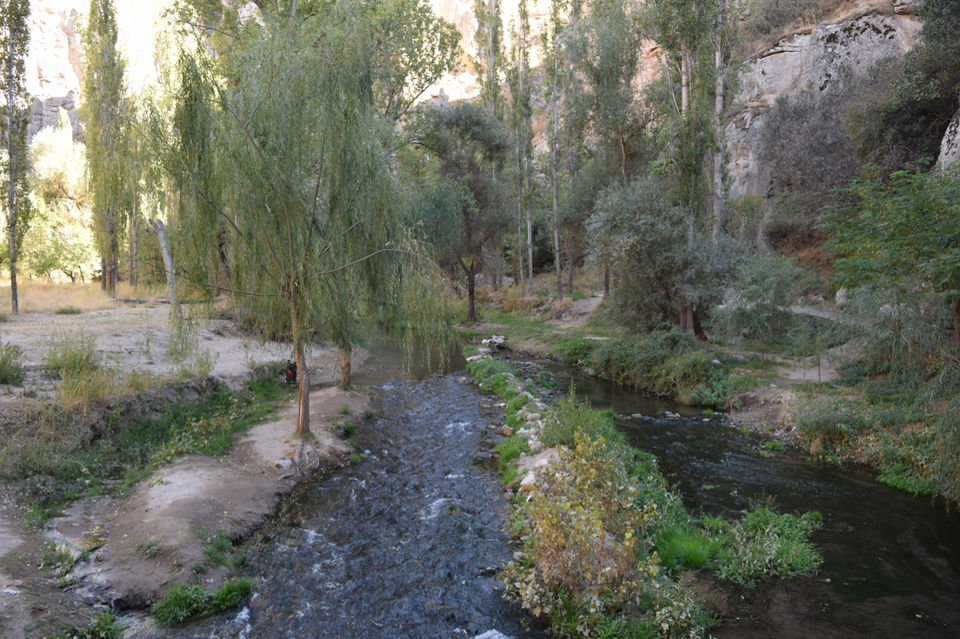 The tour included lunch was as well . After the tour i was dropped back to the hostel . In the hostel i had both good and bad news . Good news was that the Balloons would go up the next morning but the bad news was that the hostel owner was unable to rebook for me as the demand was very high. I requested him to try again and went to dinner with new friends i made in the hostels.
After returning my hostel owner gave me news that he has a booking for me but not for next day but for the day after . As i was desperate to go on the hot air balloon i agreed for the deal and extended my stay for another day had to drop Fethiye from my Itinerary
As the balloons was sure to go up the next morning me and my other hostel mates decided to go to and see the Balloons flying the next morning at least and take some pictures .
Day 6
Got up early at 5 AM and me and other hostel mates walked towards to the Goreme open air museum and found the place where the balloons were taking off . There was a small hill which we hiked and found a good spot for the photos . We enjoyed the view of all the Balloons and stayed there till no more balloons were in the sky. After that walked back to the hostel and then after some breakfast and rest went to hike in the Pigeon Valley and returned to hostel in the evening and to my happiness the hostel owner confirmed my spot on the hot air balloon ride the next morning.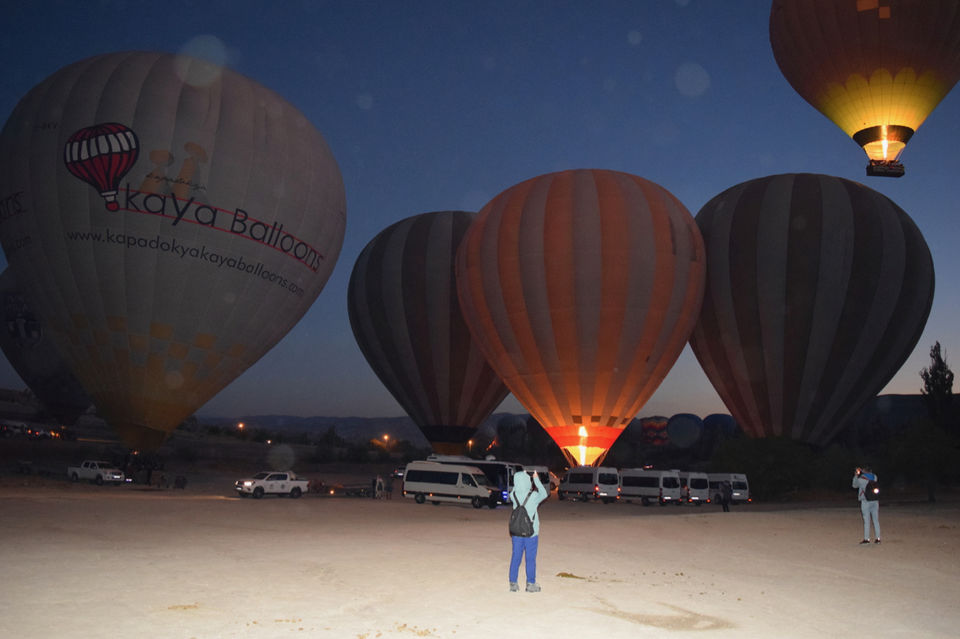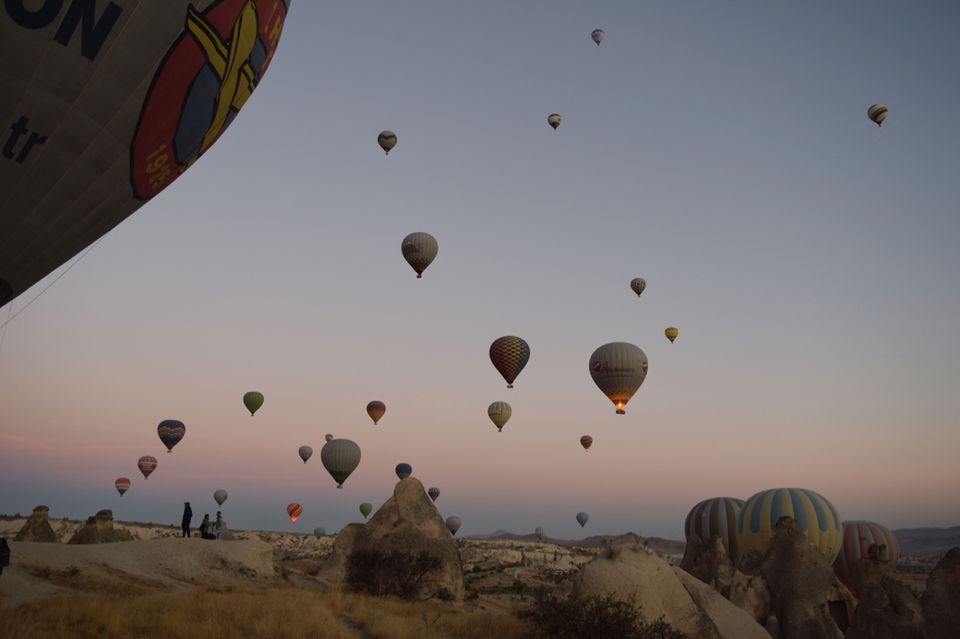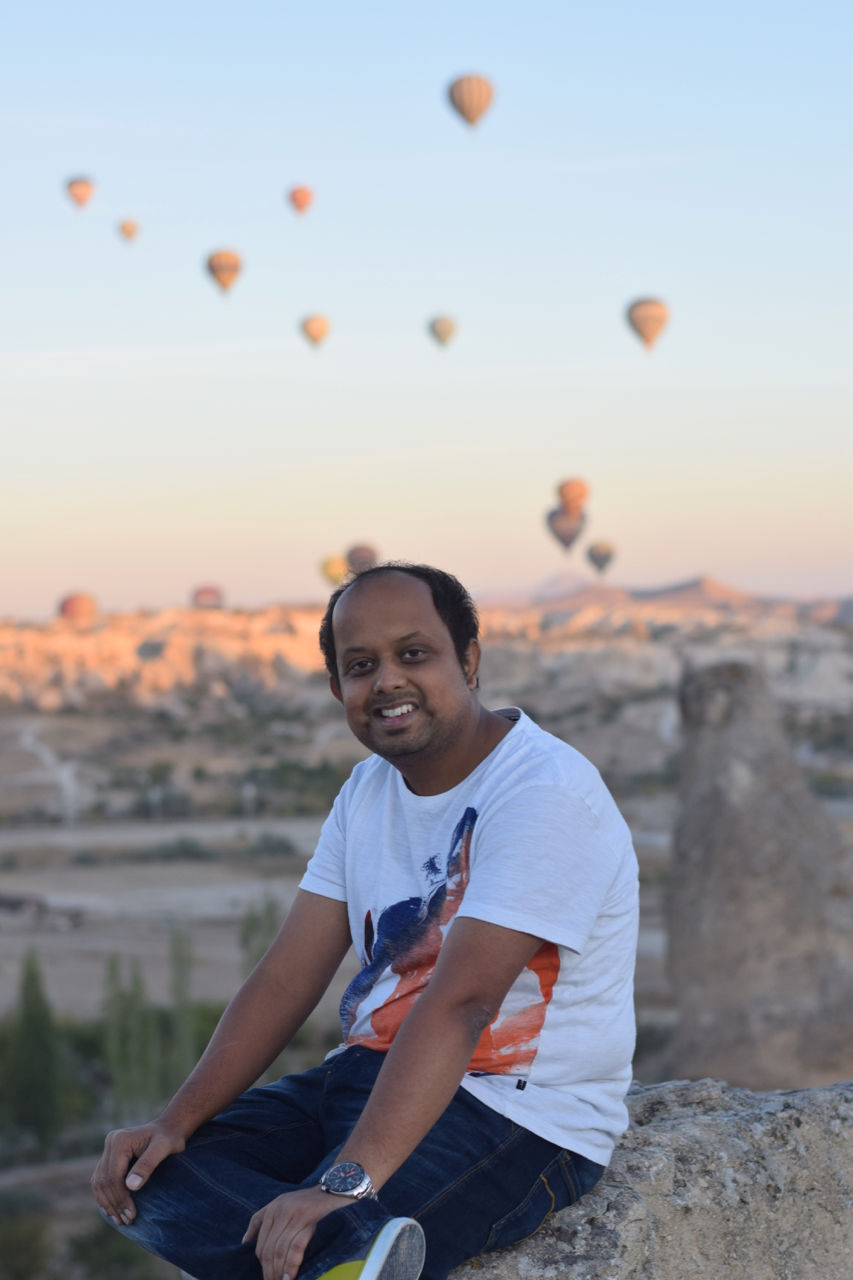 Day 7
This was the day i was eagerly waiting for in this whole trip . I was very much excited and i was ready by the time i had received for the pick up . I was picked up at 5.45 AM and then they took me to the take off spot where we saw the balloon being filled up with the hot air and once the balloon was fit to fly i boarded the balloon with 26 other people .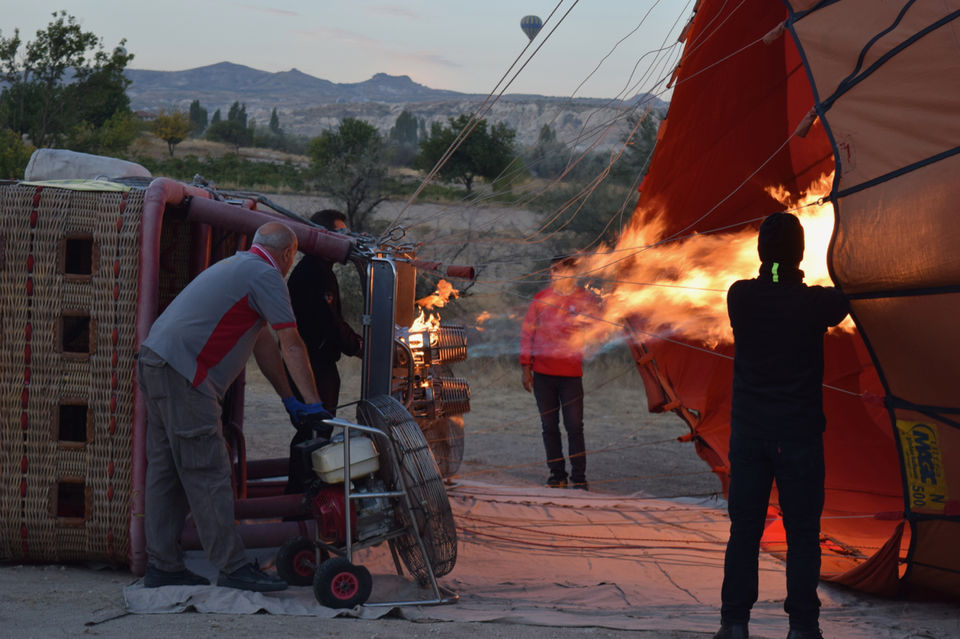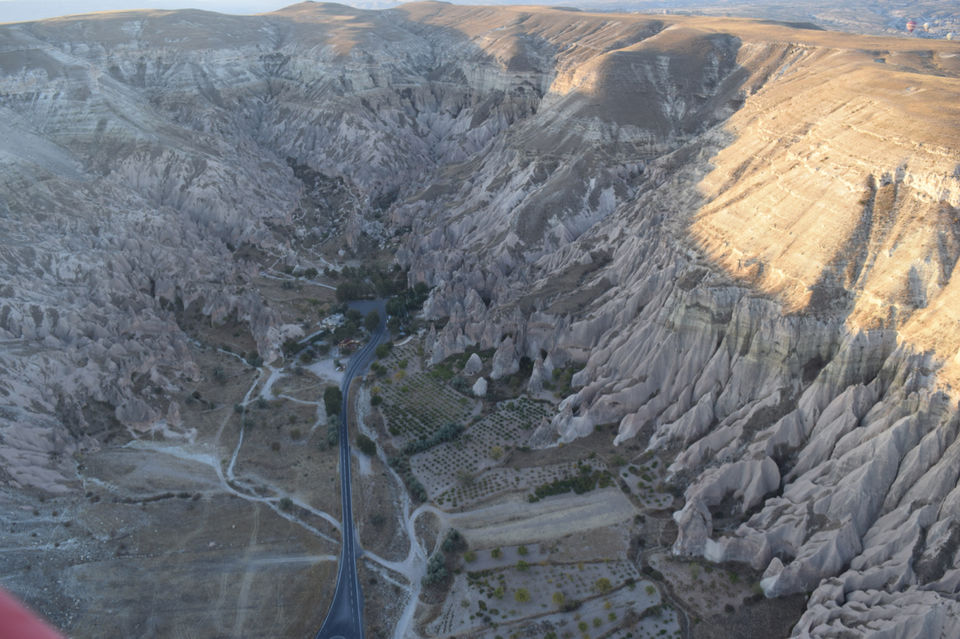 The experience was mesmerizing . After the take off i took a lot of pictures and videos for a few minutes and then decided to stop taking photos and enjoy the view . The whole ride lasted about 50 minutes and was dropped back to the hostel .
Later i just went roaming around Goreme and bought some souveniors and booked my bus ticket for Pamukkale. After 4 beautiful days in Cappadocia it was time to the next destination.
Day 8
After taking the night bus from Goreme i was dropped in Denizli Otogar at 6 AM. From there i took a dolmus to Pamukkale . I reached there around 7 AM and went to the hotel Mustafa Pension which i had booked . I got freshened up and went to the Pamukkale travertines which was a 3 minute walk away .
Pamukkale is also known as "Cotton Castle" due to the white cottony appearance of the hill . It consists of the many thermal pools and also consists of the old greek ruins of Hierapolis.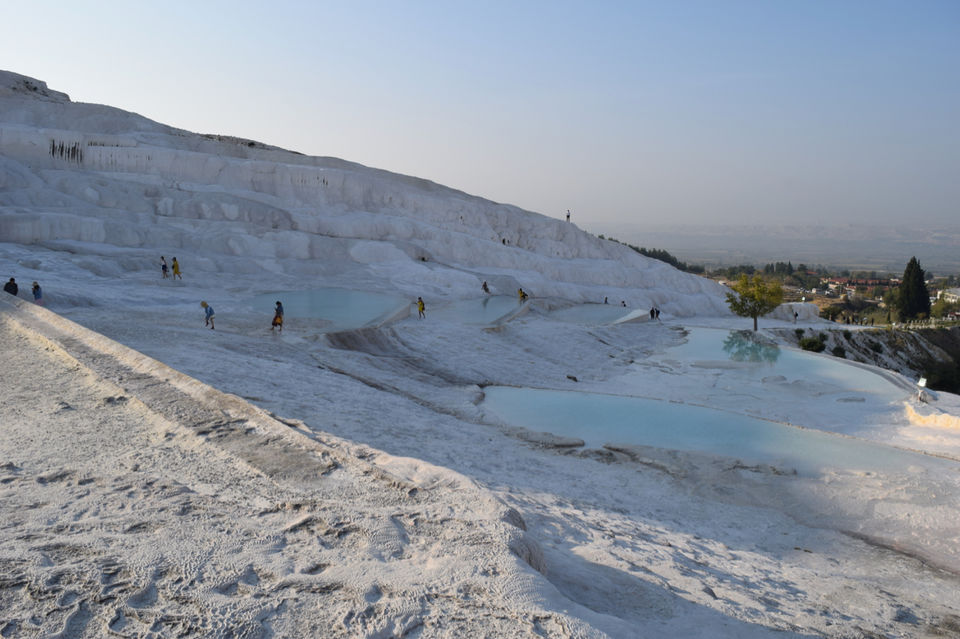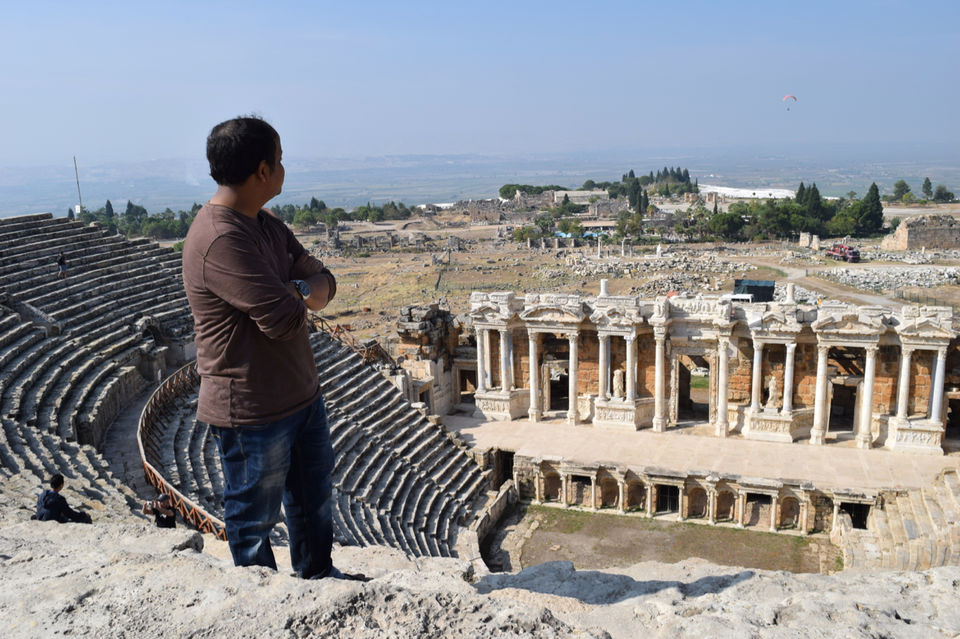 As i started early the crowd was very sparse initially and was able to explore and take good pictured of the pools.
After that visited the Hierapolis amphitheatre and Cleoparta's pool. Spent around 4 hours in the travertines and returned to my hotel and rested of the day as Pamukkale does offer much apart from the travertines . Pamukkale is visited mainly as a day trip from Izmir/Ephesus.
Day 9
After breakfast i took a Pamukkale tourism bus to Selcuk which is the gateway to the ruins of Ephesus. Started Pamukkale at 10 AM and reached Selcuk at 2 PM and checked into my hotel Vardar Pension
After dumping my bags in the room i walked to the Ephesus Archaeological Museum. It houses finds from the nearby Ephesus excavation site. Its best-known exhibit is the statue of Artemis retrieved from the temple of the goddess in Ephesus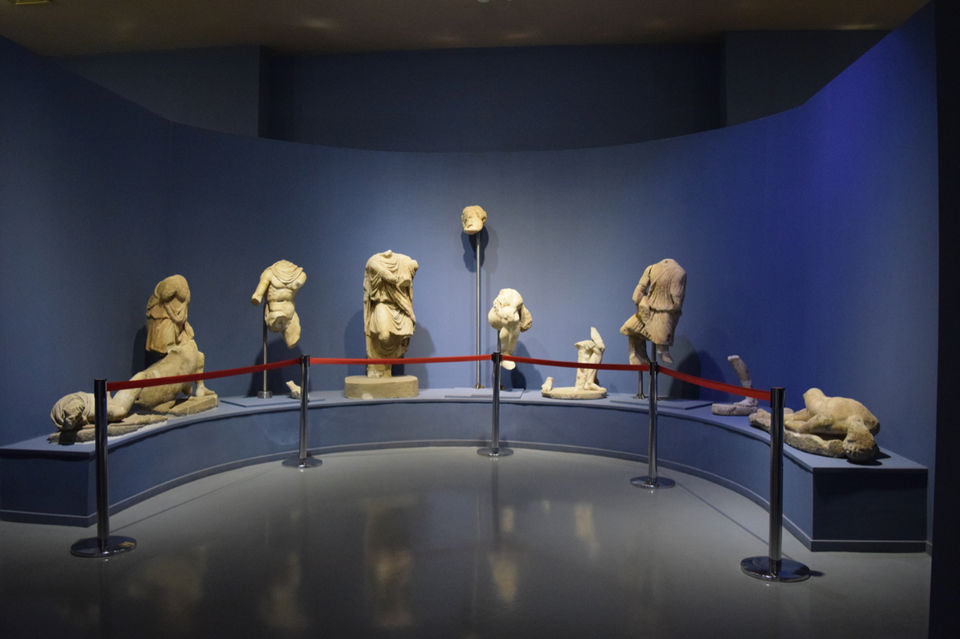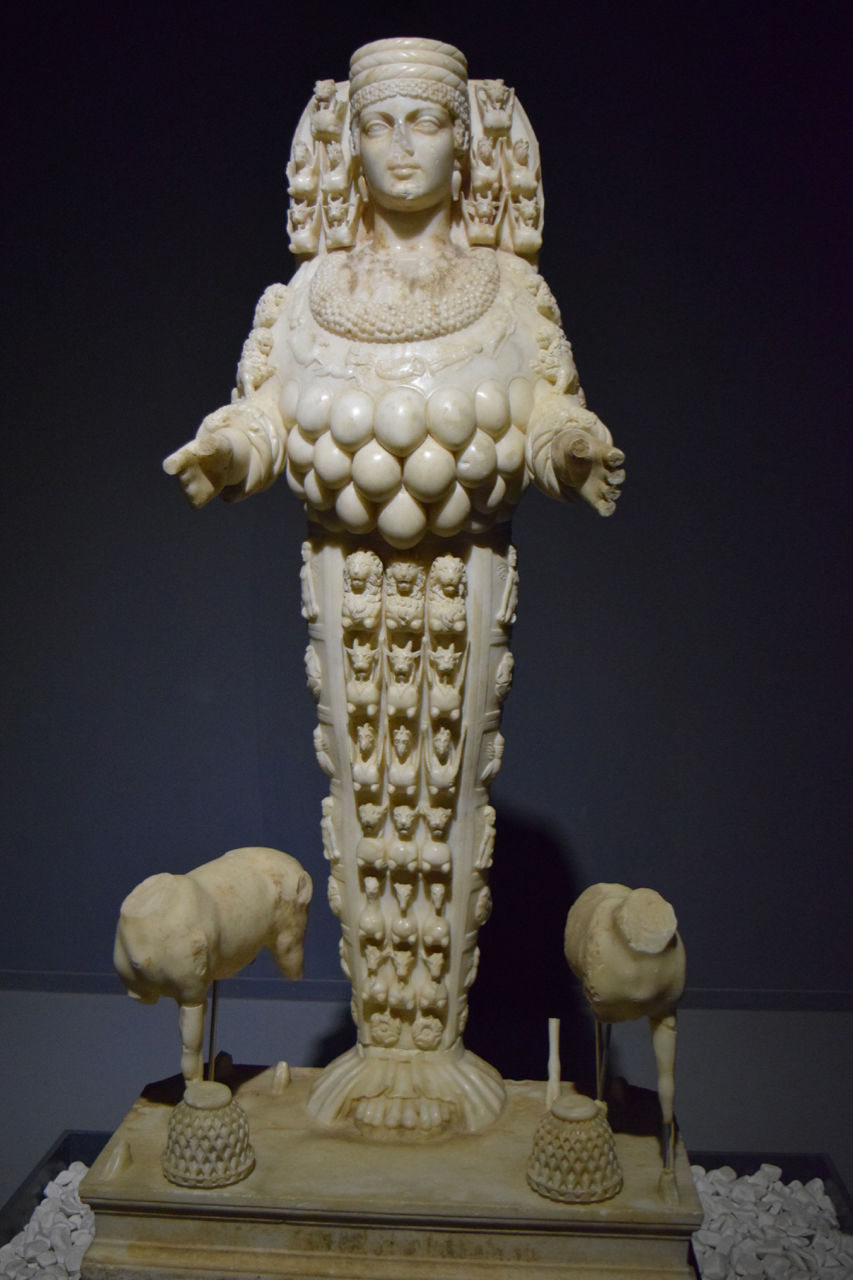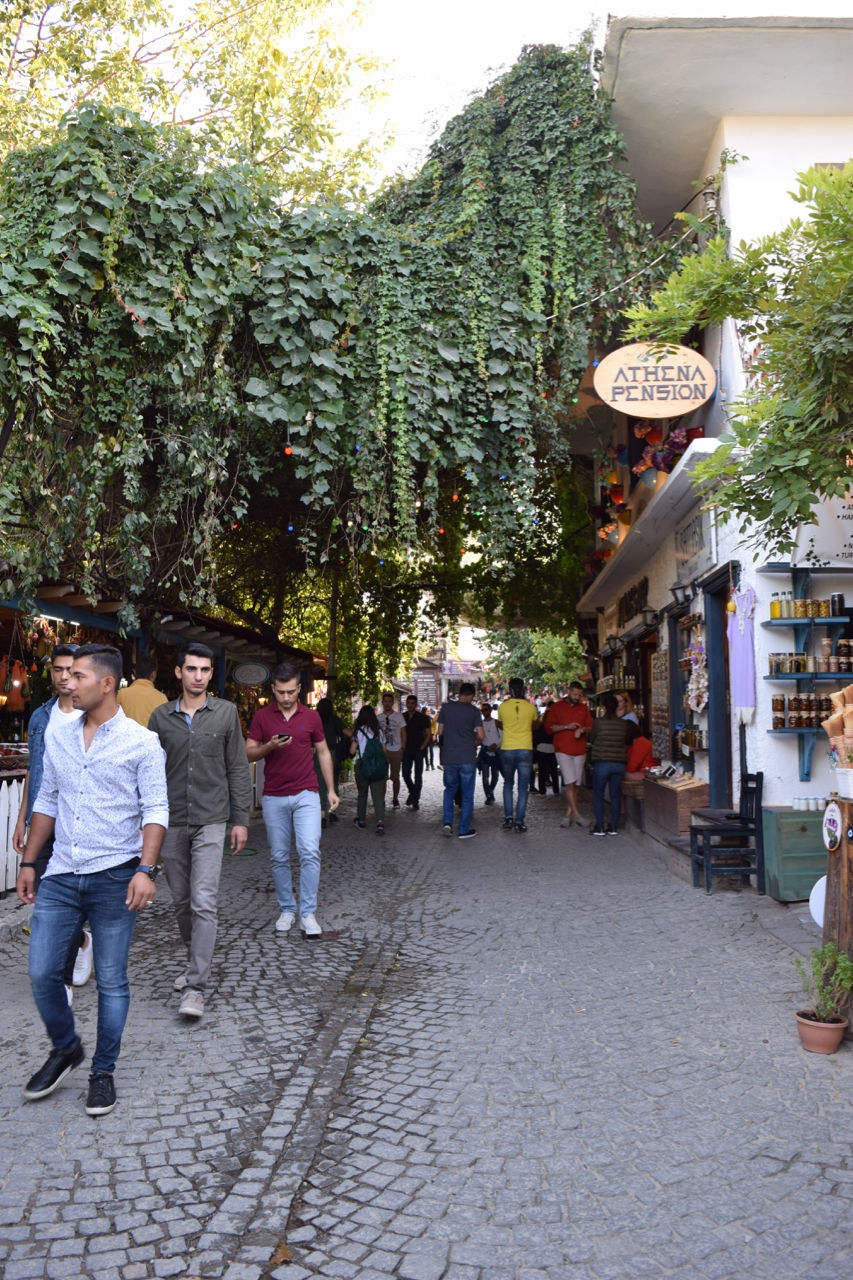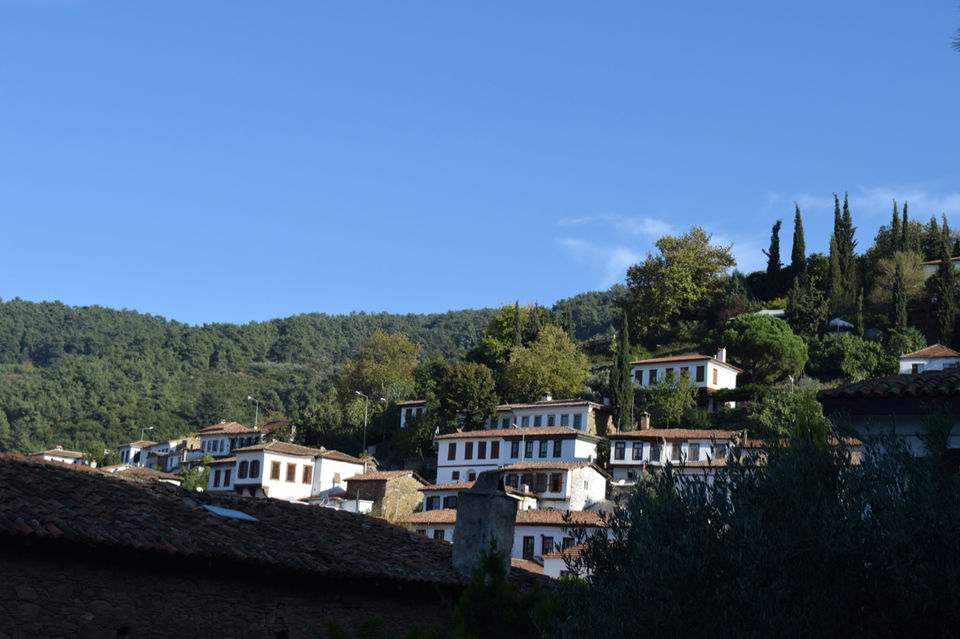 After that i took Dolmus to Sirince which is a hilly village known for wine making and houses. I walked around the village for a while and later returned to Selcuk
Day 10
It was an early start in the morning as i wanted to avoid the crowds . So i reached the Ephesus archaeological site by dolmus at 8.30 AM and the crowds were yet to arrive and i tried to make the most of it.
Ephesus is an ancient Greek city dating back to 356 BC . It is hosts grand monuments of the Roman Imperial period including the Library of Celsus and the Great Theatre.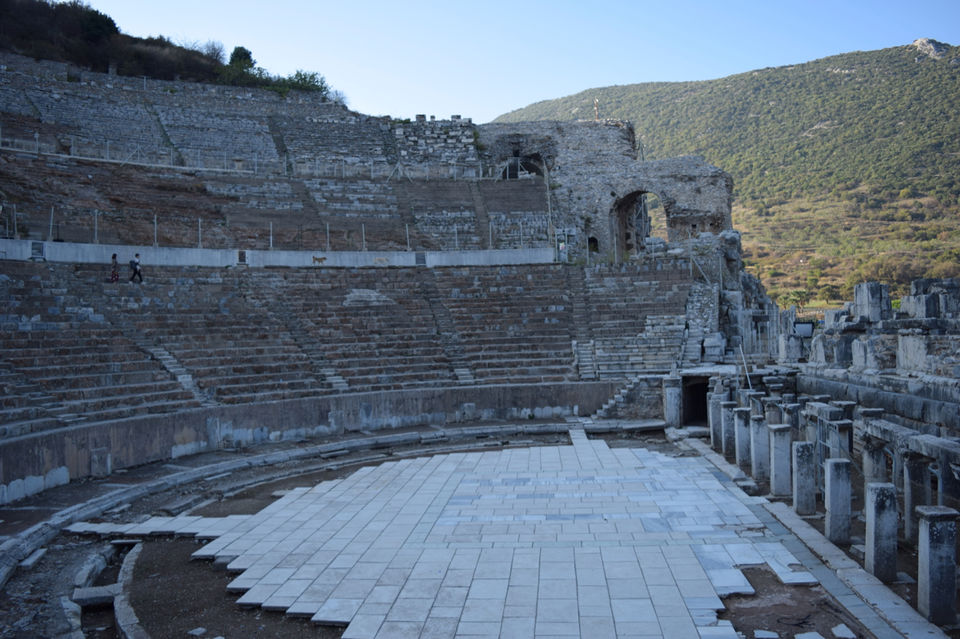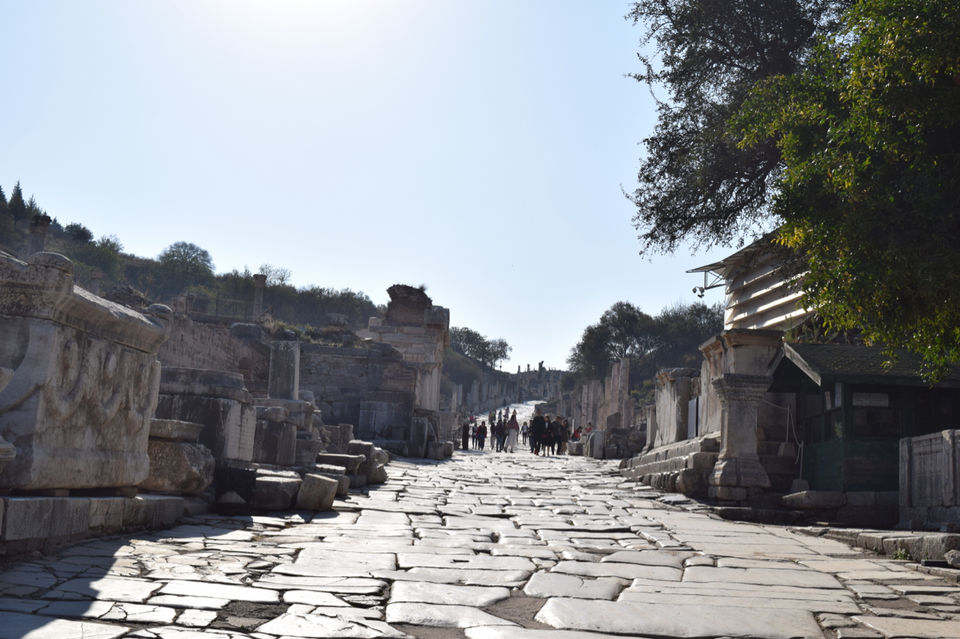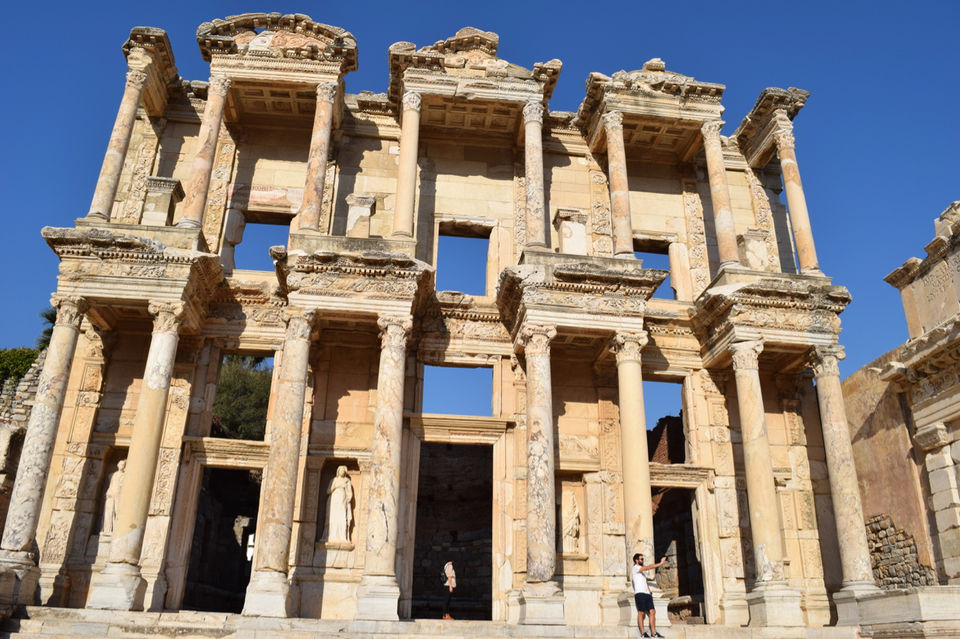 I soaked all the history of the place and spend time till afternoon and returned to Selcuk and moved on to my next destination Cesme via Izmir. Took a mini bus Izmir and then a Cesme Seyahat bus to Cesme.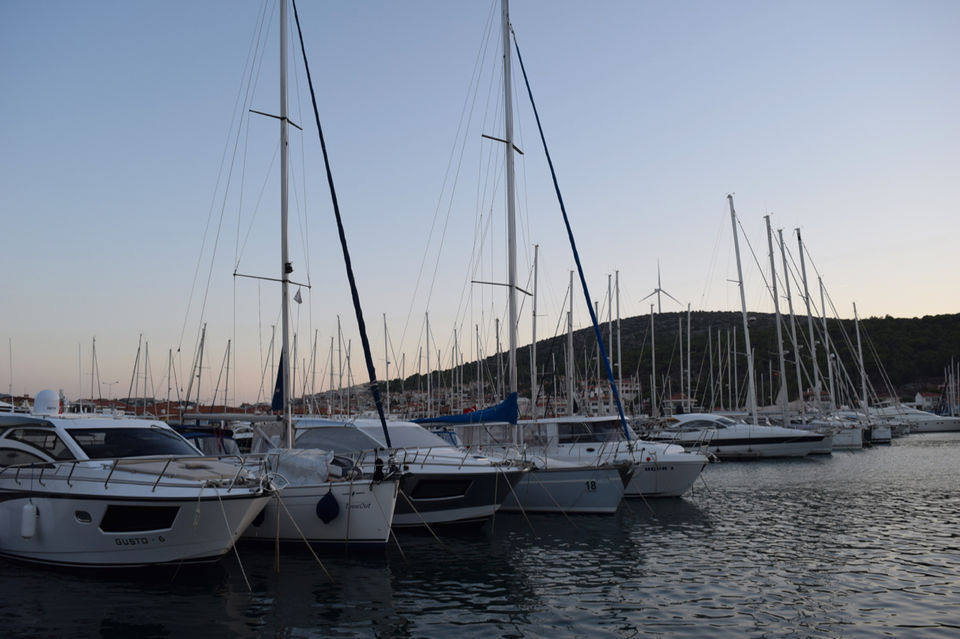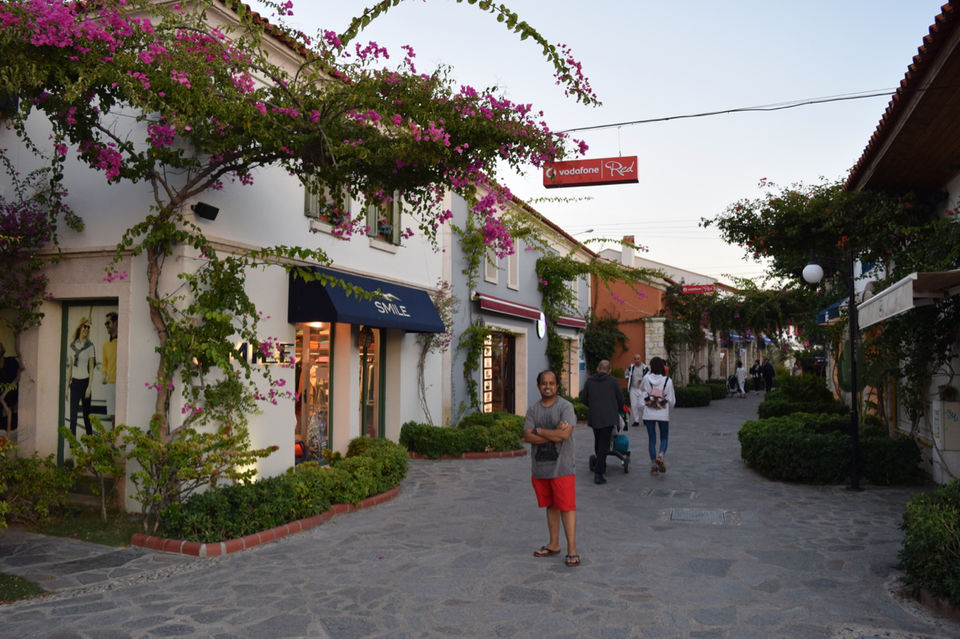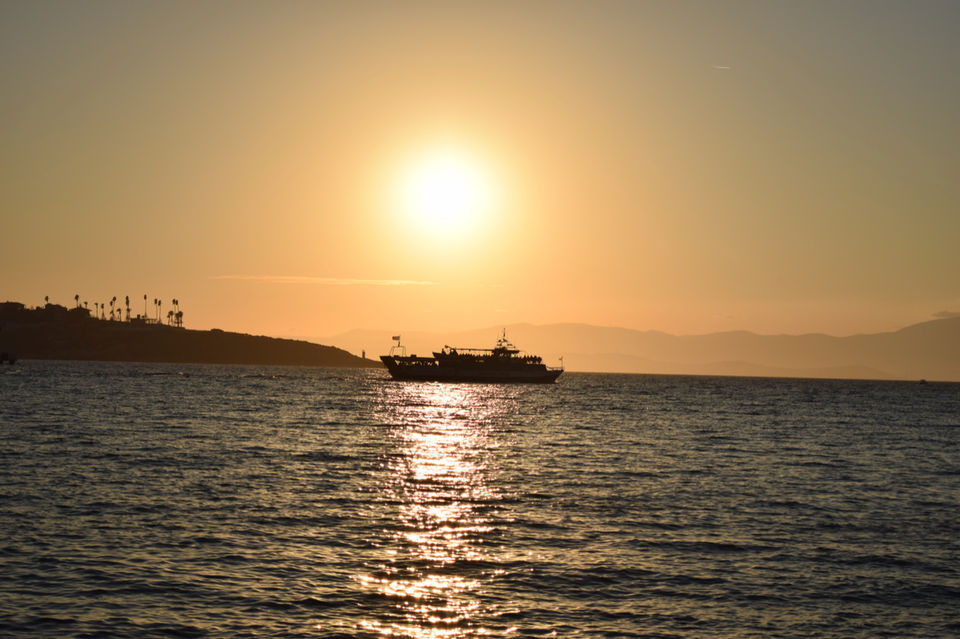 Cesme is a sea side town on the Aegan sea 85 kilometers from Izmir . From the otogar walked to the hotel and in the evening walked around the marina and saw the sunset and had some amazing dondurma(Ice Cream) .
Day 11
Today i had planned a couple hours on the Illica public beach and Alacati before heading back to Izmir to take a flight back to Istanbul.
After breakfast took a dolmus to the beach but the water was too cold to venture into the sea . I sat on the beach for a while and took a dolmus to Alacati.
Alacatı is a Mediterranean town noted for its architecture, vineyards and windmills.
It is one of the most traditional towns in Turkey with stone houses, narrow streets, boutique hotels and restaurants with tables on the streets. It is a heaven for photography lovers and instagrammers.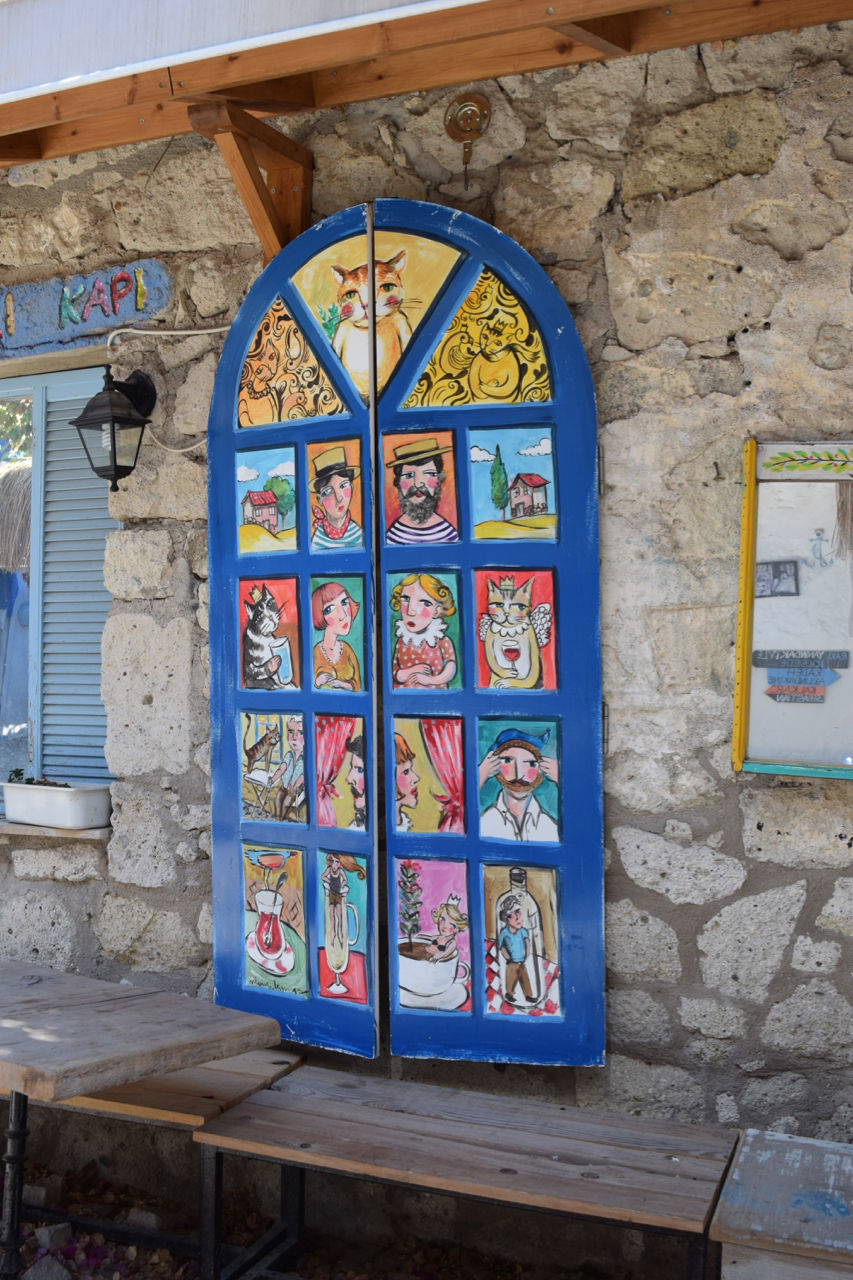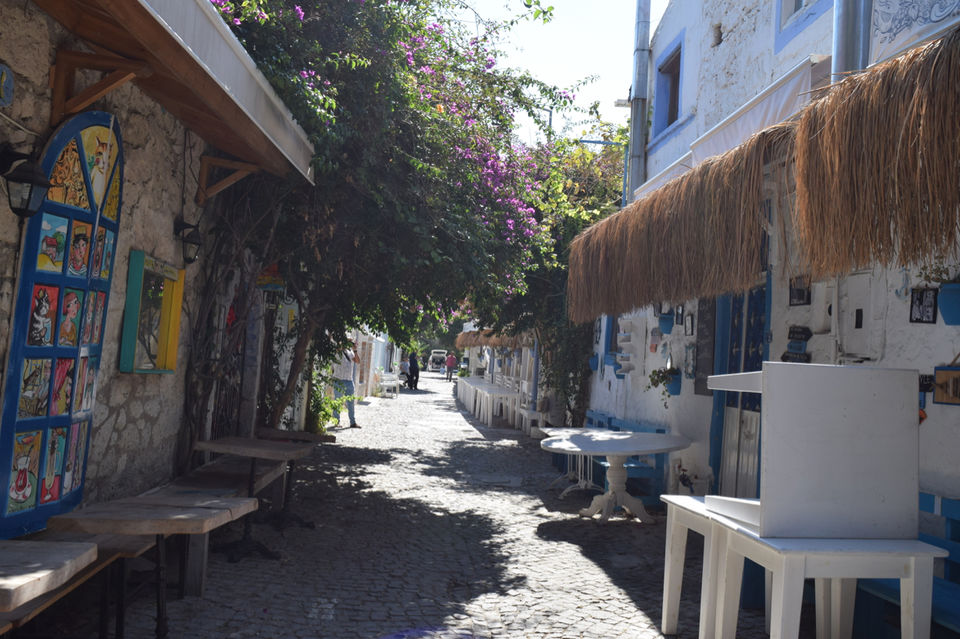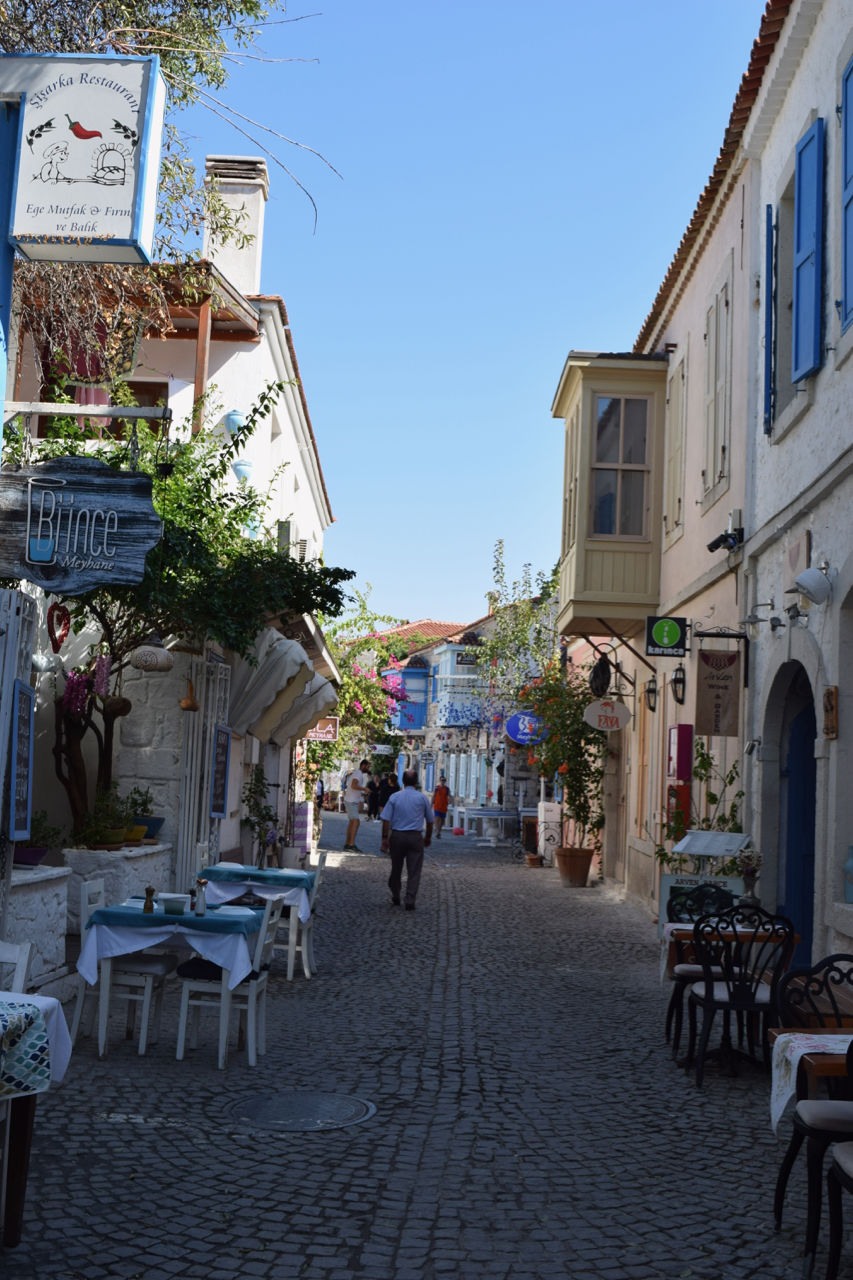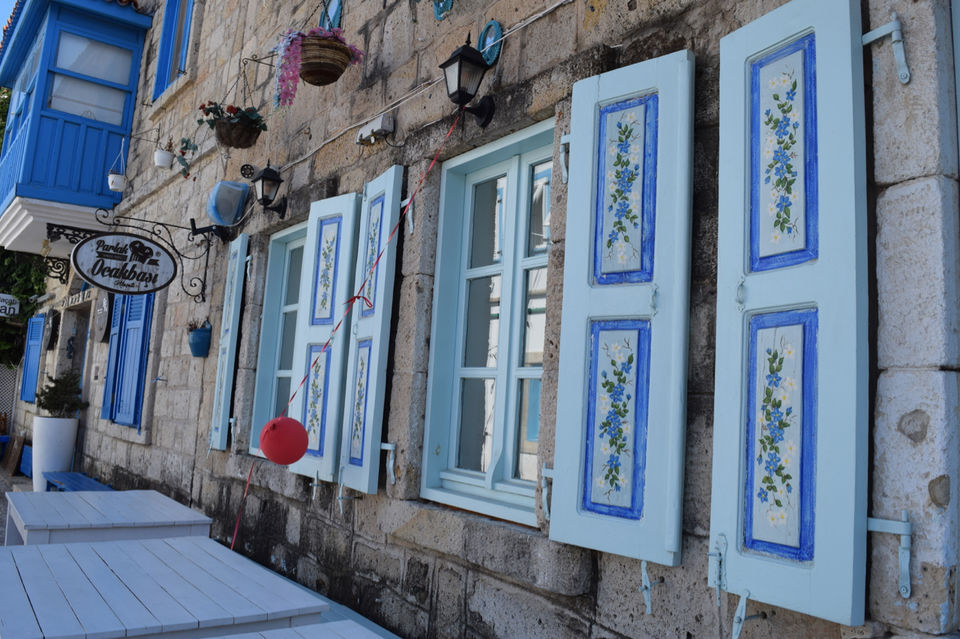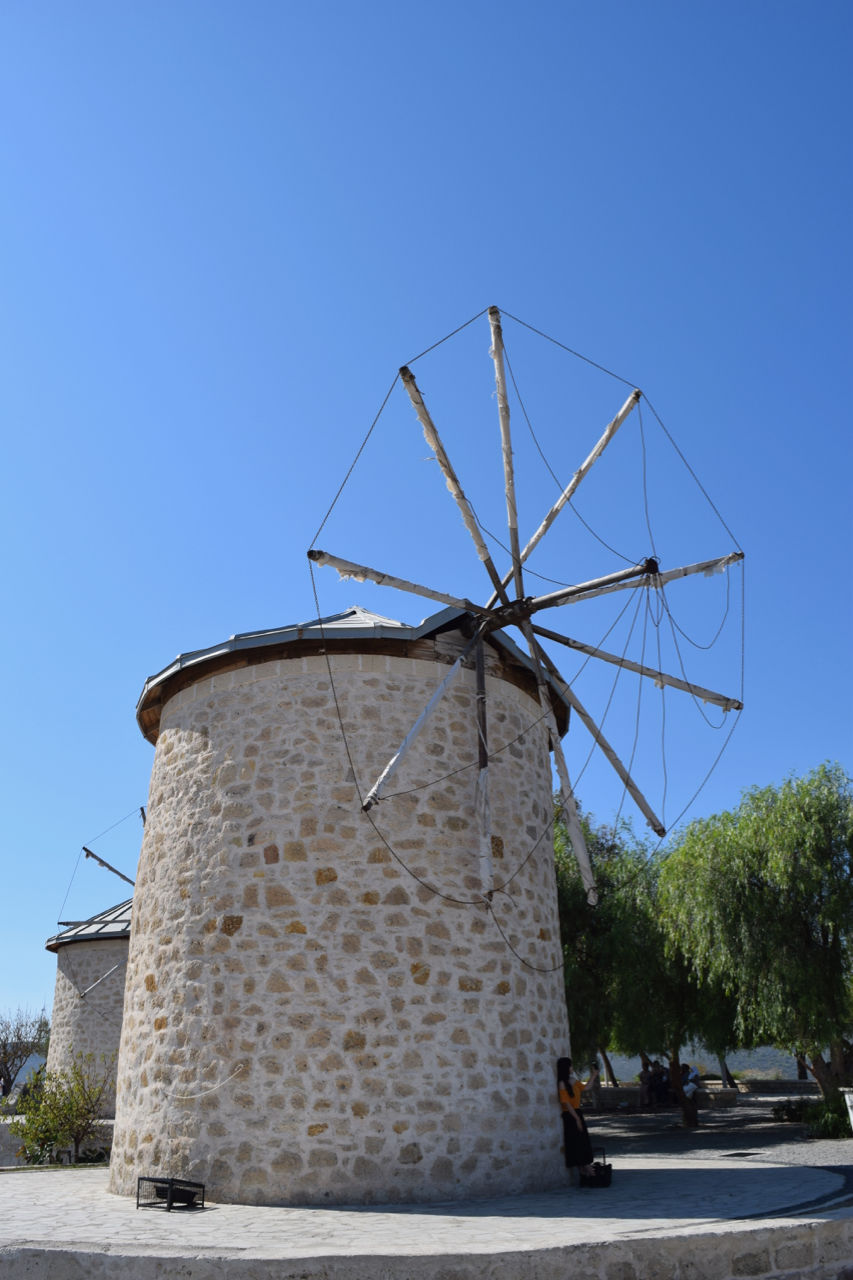 I spent my time walking around the streets and taking pictures and had Turkish coffee in a cafe.
I returned to Cesme and took a Hava bus from the Otogar to reach Izmir airport for my flight to Istanbul. I reached the airport on the Asian side Sabiha Gökçen airport and took the bus to Taksim square then metro and tram to my hostel Agora guesthouse in Sultanahmet.
Day 12
This was my last full day in Turkey so i started early and visited the Blue Mosque , Basilica Cistern , The Grand Bazaar, Spice Bazaar and Süleymaniye Mosque.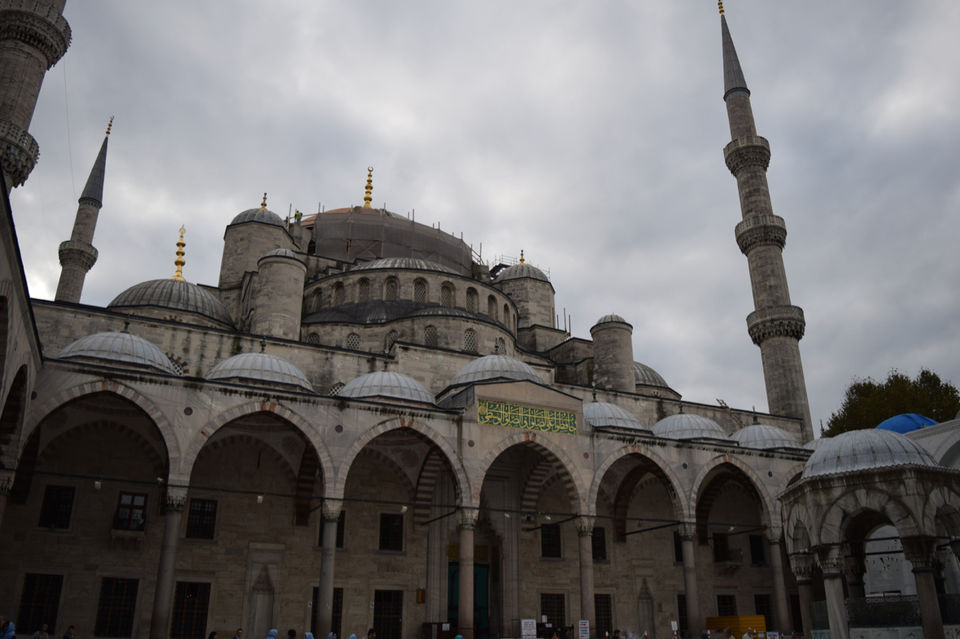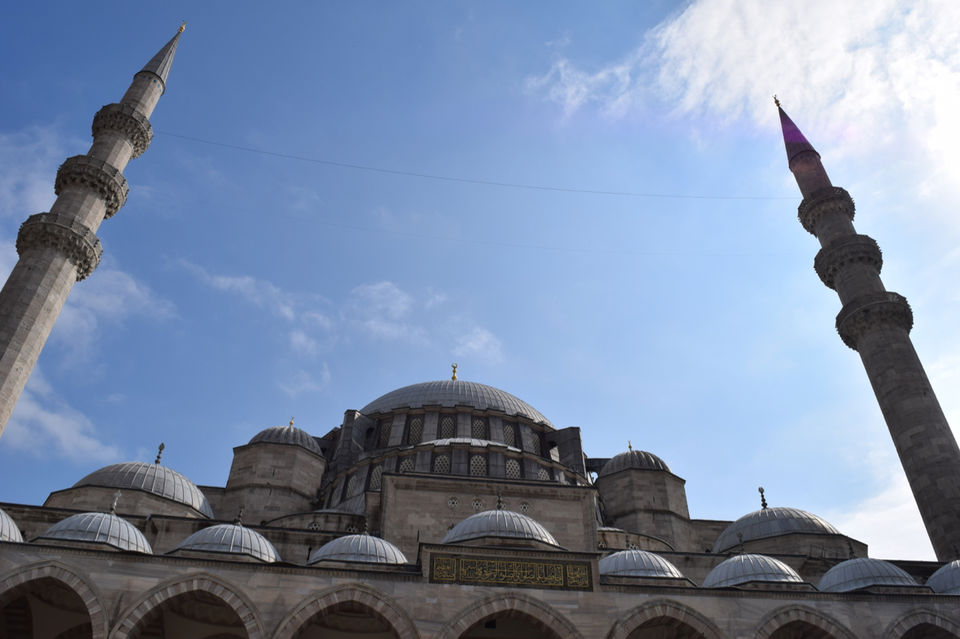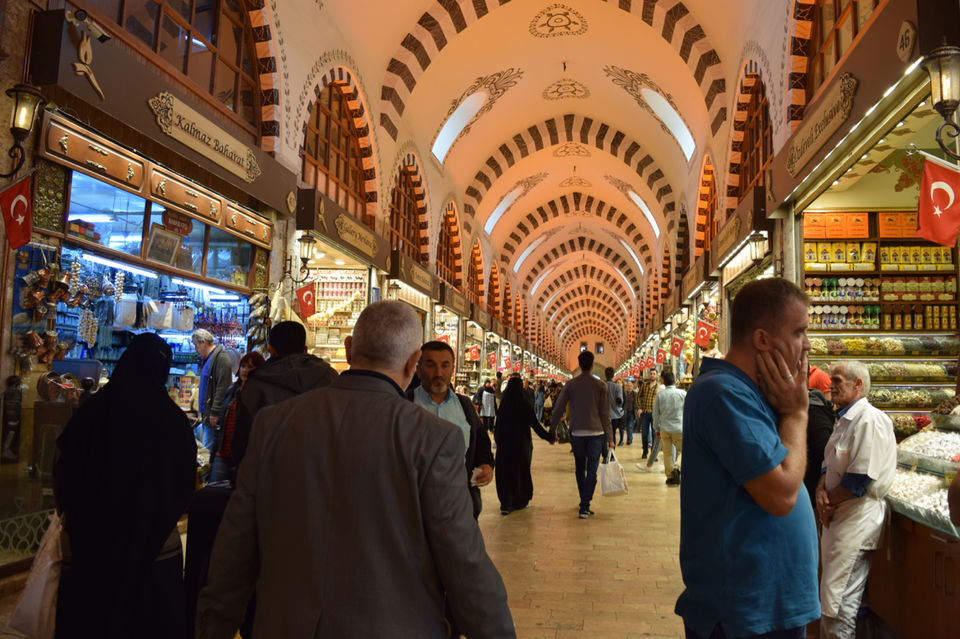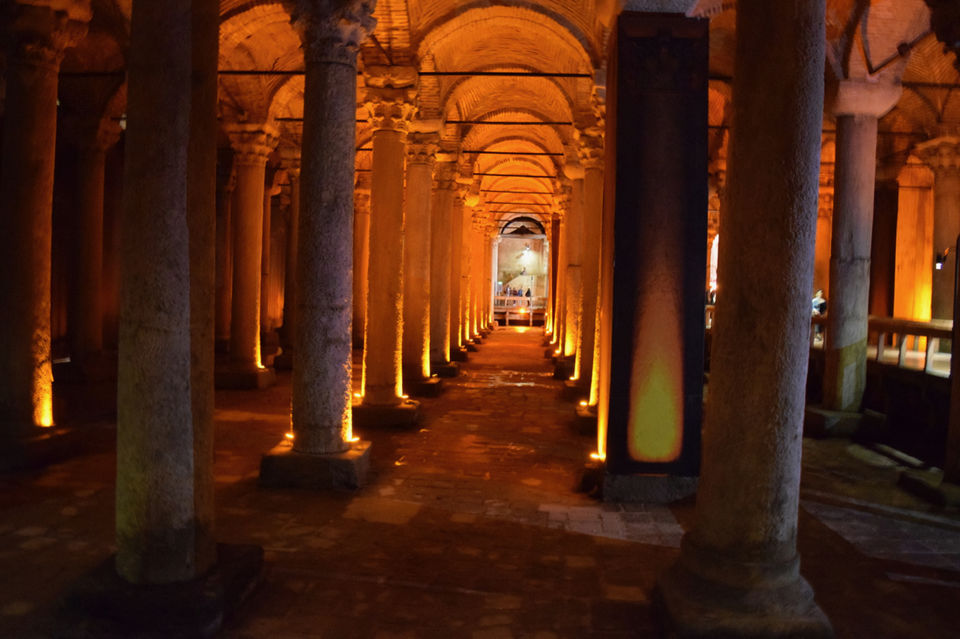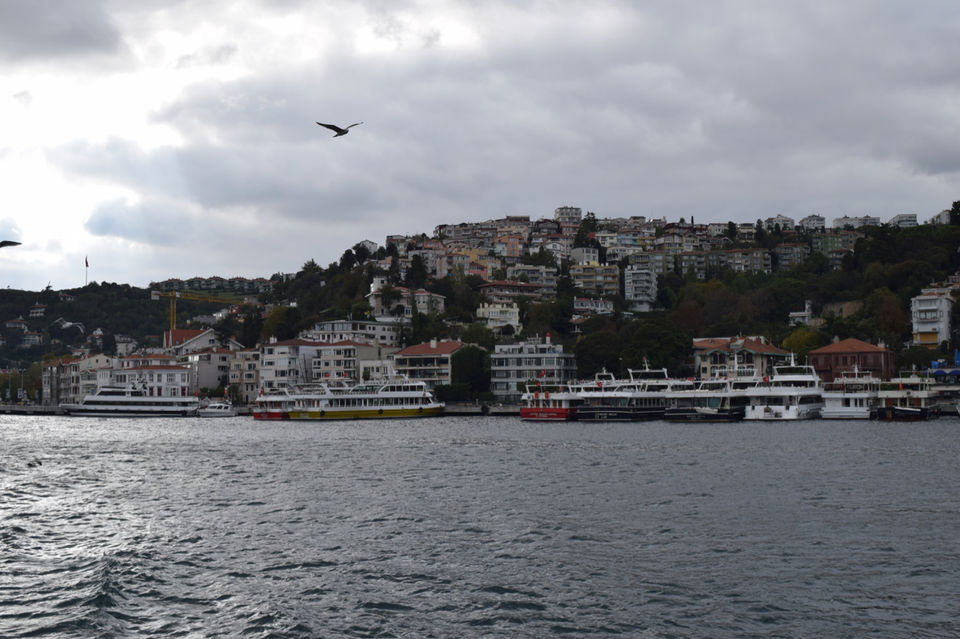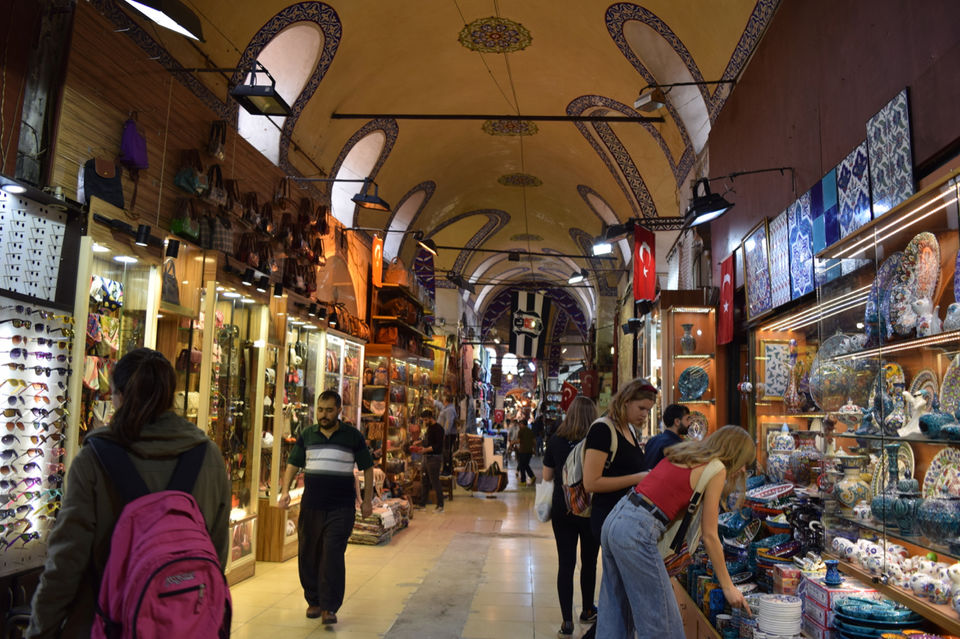 Then i walked to the Eminonu Ferry terminal and took the Bosphorus Cruise . Cost was 15 TL and lasted for close to 2 hours.
Then went to Istiklal Caddesi and bought some Turkish delights to get back home and had dinner in an Indian Restaurant in Taksim square which was pretty average.
Day 13
My flight back to India was in the afternoon so in the morning i went out and bought a few souvenirs , Turkish delight and Baklava .
I packed my luggage and headed to the airport by Tram and metro and reached airport and bought amazing sojourn in Turkey to an end. With great memories of the places and all the friendly people i met during my travel i boarded the flight to Kuwait and reached Bengaluru the next morning and returned back to the life's routine of work and traffic .
What i did for food ?
I am a vegetarian and i did not find much difficulty in finding Vegetarian food . I mostly ate Turkish food like Pide , Lamachun , Gozleme and Mezze.
I liked the yogurt drink ayaran and always had it with my food.
There are Indian restaurants in Istanbul and Goreme but it was very expensive compared to having local food . Spent 700 - 800 Rupees per meal i went to Indian restaurants a couple of times compared to 150 to 200 Rupees for local food.
Expenditure
The total expenditure of the trip was around 76000 Indian Rupees including all the gift and souvenirs i bought . Without that the spend was close to 70000 .
The main break down of expenditure for Flights and Accommodation is as below
Visa - 44 USD for single entry
Return airfare BLR to IST - 25500 Rupees
Hostel Basileus Istanbul - 4800 Rupees (2 Nights) with Breakfast
Ali's Guest House Goreme - 160 Turkish Lira (4 Nights) with Breakfast in 8 Bedded Mixed Dorm
Mustafa Pension Pamukkale - 95 Turkish Lira (1 Night)
Vardar Pension Selcuk - 90 Turkish Lira (1 Night) with Breakfast
Kerman Hotel Cesme - 100 Turkish Lira (1 Night) with Breakfast
Agora Guest House Istanbul - 2300 Rupees (2 Nights) with Breakfast
Istanbul to Kayseri flight - 1800 Rupees
Izmir to Istanbul flight - 1300 Rupees
Hot Air Balloon ride - 130 Euros
Green Tour in Cappadocia - 33 Euros
Frequent Searches Leading To This Page:-
top turkey tour packages with price for couples, top turkey tour packages for couples, top turkey tour packages for family, turkey honeymoon tour packages, 7 days turkey tour package