Are you someone who is always short on time, but high on wanderlust? If you're constantly counting the countries, but also counting the number of days you'll have to take off from work, here's a list of 8 travel-worthy micro-countries for you, where you can see almost everything in just a day.
Where: An island country at the southern end of the Grenadines in the southeastern Caribbean Sea.
Area: 344 km²
Ten-second takeaway: Grenada is called the Spice Island for being the world's largest producer of nutmeg, and that's what you can smell in the air of this stunning island. Grenada brags of possessing stretches of white sand beaches, submerged fortunes adorned by corals and an untainted landscape, which is still away from the eye of the crowds.
Things to do: Visit the world's first underwater sculpture park, Grenada Underwater Sculpture Park; explore the three historic forts of Fort Frederick, Fort Matthew and Fort George; witness Grenada's most spectacular coastal area at Levera National Park.
Where: The Maltese archipelago lies virtually at the centre of the Mediterranean Sea.
Area: 316 km²
Ten-second takeaway: Three islands – Gozo, Comino and the largest Malta, make up the Republic of Malta. With a sunny climate, appealing shorelines, a dazzling nightlife and 7,000 years of captivating history, Malta is packed with interest, yet is laid-back and easy.
Things to do: Visit Malta's prehistoric temples such as Mnajdra and Hagar Qim; enjoy the thriving clubbing scene around St. Julian's and Bugibba; visit the sister islands of Gozo and Comino; go for the Grand Harbour boat tour.
Where: West Indies
Area: 261 km²
Ten-second takeaway: The two-island country is a perfect amalgamation of beaches with beauteous mountains. If you wish to experience all the staples of a small island holiday such as relaxed beaches, rainforest hikes, tasteful cocktails, you know where to go!
Things to do: Climb Mount Liamuiga; visit the Brimstone Hill Fortress; get on the Sugar Train, the island's railway network that moves around the coastline; hire a local guide and explore the island's rainforest; go to the Treasury Building and National Museum on the Basseterre waterfront.
Where: Central Europe
Area: 160 km²
Ten-second takeaway: Because of its blink-and-miss size, Liechtenstein is a very easy to see country, snuggled between Switzerland and Austria. Liechtenstein doesn't have an international airport, so getting into the country is slightly tricky. You will have to fly to Switzerland's Zurich Airport to reach this Alpine country that's still ruled by a prince.
Things to do: Loiter in The Liechtenstein National Museum; appreciate art at the The Liechtenstein Art Museum; enjoy some complimentary wine at the Hofkellerei des Fürsten von Liechtenstein in Vaduz; explore the 400km-long hiking trails in Liechtenstein; visit the majestic Gutenberg Castle.
Where: Europe; shares land border with Italy
Area: 61 km²
Ten-second takeaway: The serene republic of San Marino is a must visit destinations for lovers of history and for those who cherish beautiful landscapes. One of the world's smallest countries, San Marino is not in Italy, as many claim. It is landlocked by Italy's Emilia-Romagna and Le Marche areas close to the Adriatic Sea, making it a great destination for a day trip from cities such as Florence or Bologna.
Things to do: Visit the vintage car museum, Maranello Rosso Ferrari Museum; learn a little about San Marino's history at Museo delle Cere; see the oldest and largest of San Marino's castles, Torre Guaita.
Where: South Pacific
Area: 26 km²
Ten-second takeaway: Earlier known as the Ellice Islands, Tuvalu is situated in the Pacific Ocean, north-east of Australia. This island nation has around 10,000 tenants, with 8km of streets, and just one hospital, Princess Margaret. The nation was once a British territory, which got its freedom in 1978.
Things to do: Admire the abundant sea and wildlife in the Funafuti Marine Conservation Area; watch a game of kilikiti, Tuvalu's version of cricket; relax on the Funafuti Lagoon.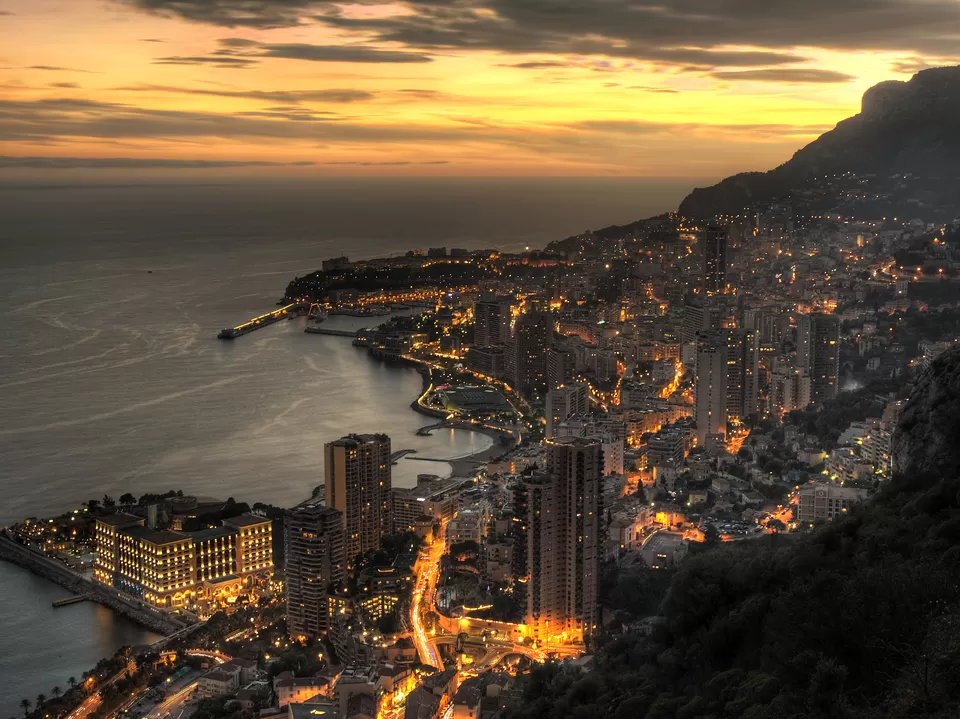 Where: Western Europe
Area: 2 km²
Ten-second takeaway: A glittering tiny royal principality on the French Riviera, Monaco might be the world's second smallest country but what it lacks in size in well made up for in its environment. It wouldn't be incorrect to call Monaco the most glamorous stretch of land on the planet. Famous for its annual Formula 1 Grand Prix, Monaco is a magnet for high-rollers and hedonists.
Things to do: Spend some time on Larvotto Beach; try your luck in gambling at Monte Carlo Casino; visit the Royal Palace; explore underwater life at the Oceanographic Museum and visitors with a passion for cars, don't miss the Monaco Grand Prix.
Where: Europe
Area: 0.44 km²
Ten-second takeaway: One-eighth the size of New York's Central Park, the Vatican City is governed as an absolute monarchy with the pope at its head. Its heavenly structures are grand in scale and its extravagantly brightened corridors house a portion of the world's most commended craftsmanships.
Things to do: Visit St. Peter's Basilica; gaze heavenwards at the Sistine Chapel; Tour the Scavi; interact with a Swiss Guard; wander down to St Peter's Square.
If you like this, you will love Tripoto's Facebook, Twitter and Instagram updates because they post the best of travel experiences from across the world to brighten up your day!