Waterfalls in Bali are top picks of tourists but still, Bali is called the island of the god. Bali is a gorgeous blend of pristine beaches, waterfalls, temples, coastlines and happening night clubs.
Due to so much natural beauty with a very affordable price, Bali has been a top pick for travellers so the waterfalls in Bali across the world.
Ubud, the cultural capital of Bali, is home to several historical temples and historical sites.
Bali in Indonesia is the place to several natural gems in the form of stunning waterfalls waiting to be discovered.
It has so many beautiful waterfalls in Bali that you will be confused about which one to visit out of so many natural treasures spread across the islands.
5 best waterfalls in Bali
1. GitGit waterfall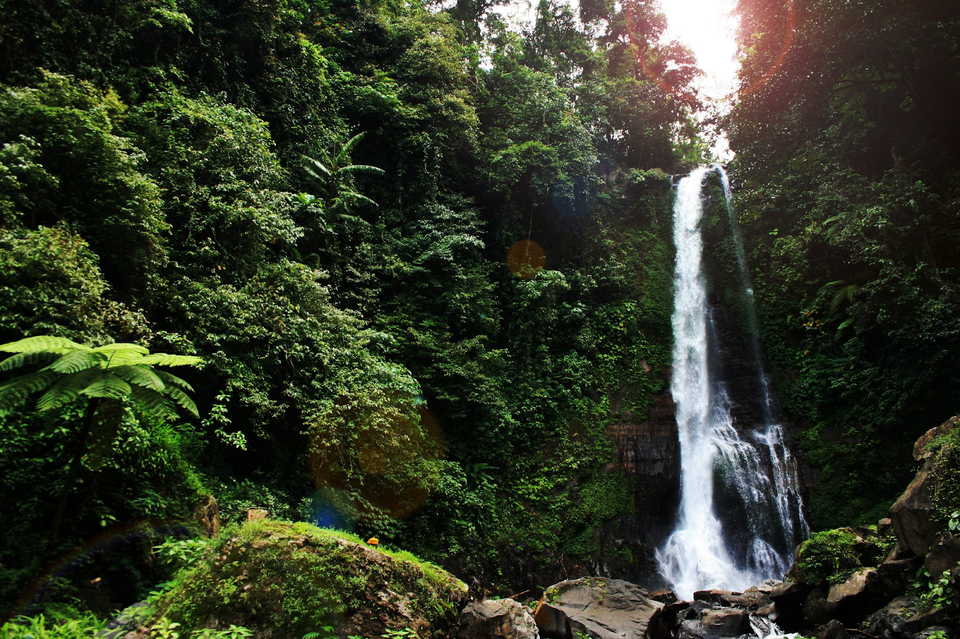 From all the gushing waterfalls the GitGit waterfall is the most beautiful in Bali, located in GitGit village, Singaraja district in North Bali.
Almost 10km away from the main town of Singaraja and approximately 70km from Denpasar, which is the city capital. Located in between lush greenery makes it a great place to relax.
Surrounded by verdant tropical landscape and a height of around 115 meters makes it a must-visit place and an essential stop in north Bali. GitGit Waterfall is also known as 'Air Terjun Kembar' in the local region.
You are allowed to swim and or dangle your feet into a small pond and you can enjoy a picture-perfect view of fresh cold water of cascade.
2. Tegenungan waterfall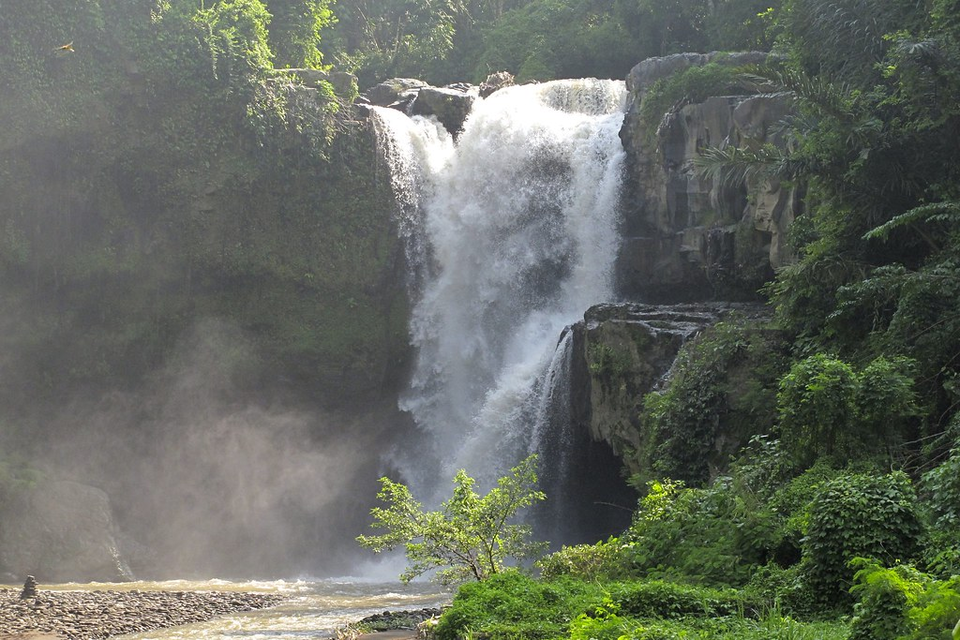 Despite its proximity to the city, the waterfall seems pretty secluded. Tegnungan waterfall is huge is surrounded by immense greenery.
The area around the waterfall is clean and beautiful as stone pebbles around it adds to its beauty.
It is a highly visited waterfall in the region. So unless you make it to this early morning expect to be joined with a lot of people if you don't want to see people try reaching very early in the morning around 6.
Swimming is allowed by you might not find crystal clear water; it depends on which season you visit and what time of the day you are there.
Lifeguards are present all time to watch over, better you follow the rules and take care of yourself and your people.
With all said this waterfall is worth visiting during your stay in Ubud.
A roughly 30 minutes ride from Ubud town will bring you to the most visited waterfall of Bali.
3. Banyumala waterfall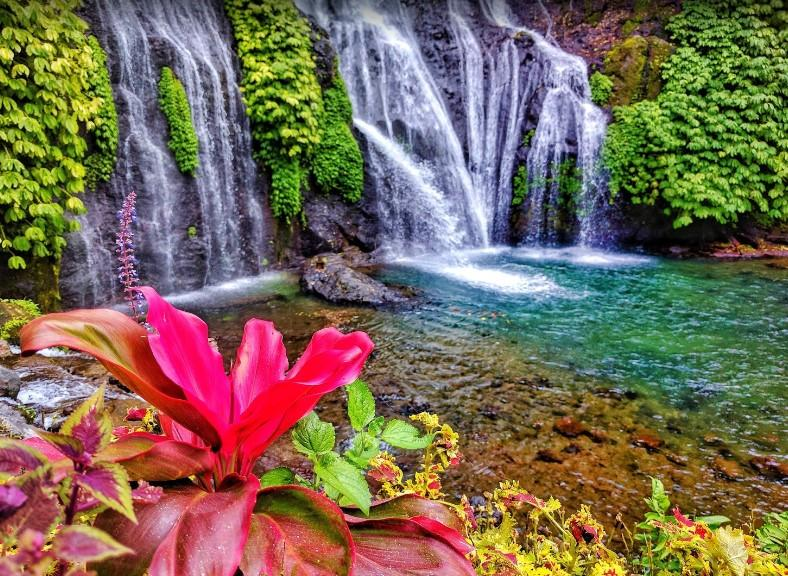 image source
So, Banyumala waterfall is not one waterfall; Bnyumala is also known as twin waterfall because of two parallel waterfalls.
you will see that it is nestled in between greenery and water comes from everywhere.
However, The beautiful view of this treasure of Bali will take your heart away. It takes just an hour from the water temple Ulun Danu bratan to get to banyumala waterfall and is around 60km from the Ubud.
The waterfall is beautiful throughout the year, visiting after rains will be okay because at that time the waterfall has a lot of water and the water will be gushing, which makes it more beautiful.
4. Munduk Waterfall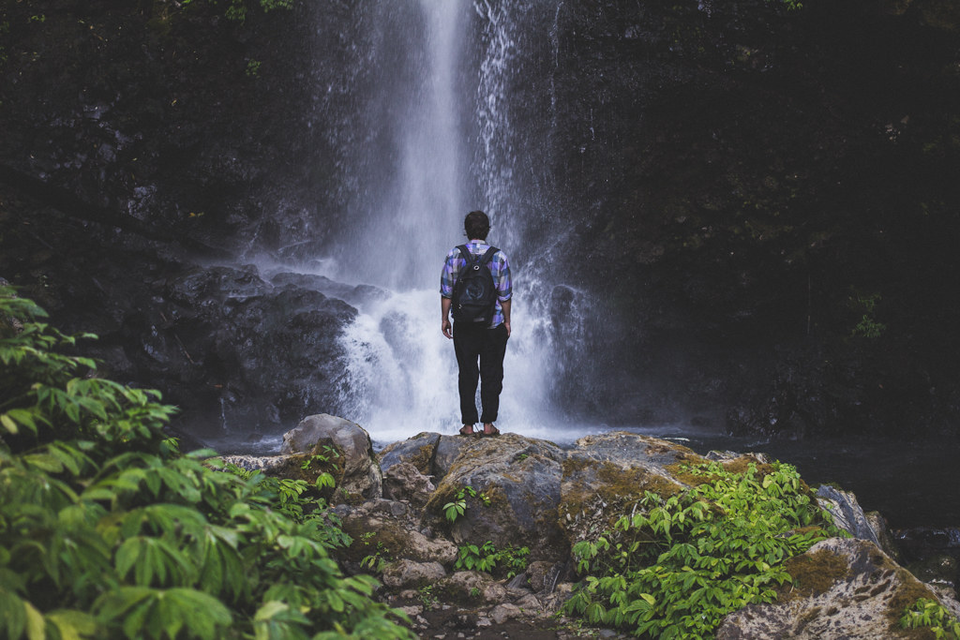 Munduk waterfall is called a red coral waterfall.
You see reaching to this place is not a big deal that what makes it the most accessible waterfall in Bali.
Just 10 minutes to touch to waterfall moreover you will hear the loud noise of water before you see because it is a mighty waterfall.
So, One can swim there as the water crashes on the flat land formed around with small pebble stones.
But it is a magnificent waterfall to see and a perfect location for the picture postcard.
5. Nungnung waterfall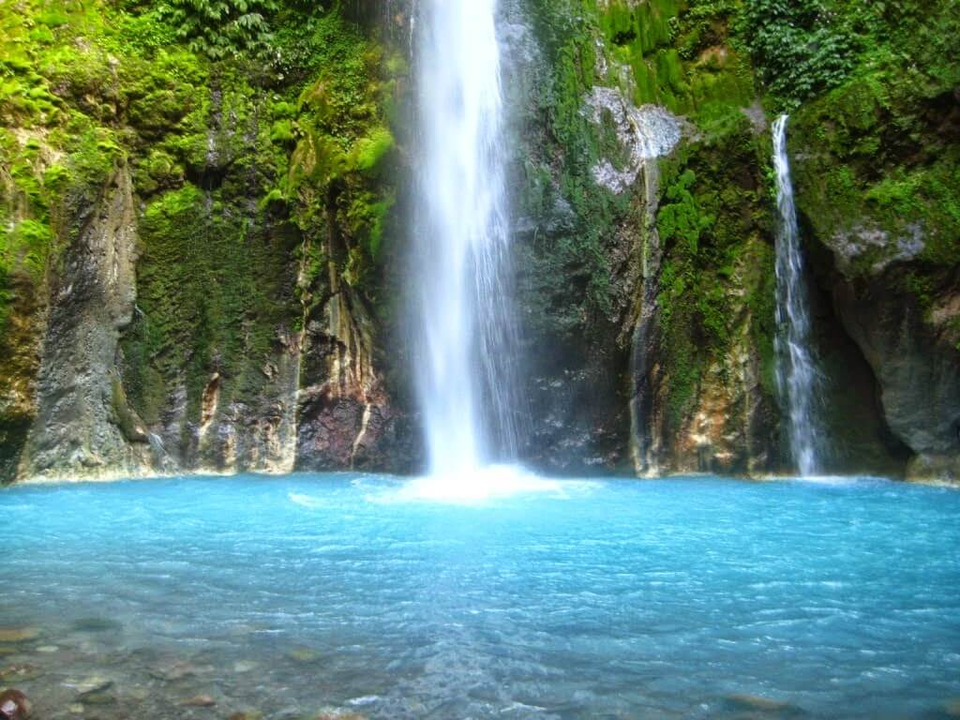 Image source
I give you one legit reason why should you visit this waterfall what makes it so unique.
So, Nungnung waterfall is a perfect place located in the centre of Bali.
This waterfall can be experienced in both rainy and dry season as the water stream is mighty and never really dries out.
Many people come to enjoy swimming and have a good time. This waterfall is simply mesmerising. Water coming down swiftly into the pool makes perfect for swimming.
Conclusion
Therefore, that's being said these were the perfect five magical waterfalls with gushing water and beautiful views around it with lush of greenery and nature.
So,Depending on you what you want to see? Whether its the beauty, adventure, peace a perfect picture location.
however, Bali waterfalls have something for all.
These were just 5 of them, I would say the best of them all. You know people find many waterfalls during the trip, and there are many more to discover.
Make sure you Include all these waterfalls in your next Bali trip.