Bali is big , huge and has too many things to see and do in 8 days. But as i say less time is still better than no time. 8 days in Bali definitely will give you a taste of this heaven , while keeping you thirsty to return and experience it even more in its entirety. When I was planning my trip to Bali , there was no shortage of information on the internet. My main struggle was to pick the best , cover it all and make the best of my time. I mean we all want to utilize our time and money to the fullest. Don't we? For most part I found life in Bali incredibly modest. The cost of living is outrageously low - making it true luxury destination for many tourists. Bali is filled with ornate temples, adorable bungalow homes, and trust me it is much more than a beach destination. Active volcanoes , mountains , waterfalls , rice fields - Bali has everything. And it all waits for you to explore as long as you can endure the travel time to get there.
Where to stay in Bali :
Not that Bali is short of villas or luxury hotels , it is still very important that you pick your place to stay very carefully. You might be thinking why ????? To start with , Bali has an insane traffic. Trust me in evening hours ( 4- 6pm) the rush on the road is maddening. If you are not staying at right place , you might not reach your point of interest to enjoy that sunset in time . Yes it did happen with me not once but several times. SO here is the list of places where you can stay as per your choice of activity :
Seminayak : Known as the style mecca of Bali with hip restaurants, upscale shopping, and premier resorts, Seminyak offers a reserved yet refined island experience. This town of Bali is all about restaurants and upscale restaurants. So if you want to enjoy some good food and relax with some of the best massages , this is the place to be in . POtato head , Ku De Ta and La Plancha are some of the beaches that you can enjoy by being in this area.
Kuta : Kuta is known for its exceptional nightlife and backpacker culture. If you go to bed early this may not be place the for you. For people who love to surf by day, and just party and drink by the beach with friends by night, Kuta is the place to be. SO unless you are into surfing and want to spend time chasing the waves , Kuta might not be the place if you are seeking solace.
Pecatu : I personally loved this area of Bali. South of Ngurah Rai International Airport , Pecatu is quiet yet very hip. If you want to enjou Bingin beach or diamond beach or even the famous Puru Luhur uluwatu Temple , this is the place to be. This area has world famous Nalu bowls - I mean come on , that trumps everything.
Ubud : No visit to Bali is complete without visiting this quaint , artistic , green and vegetarian heaven of Bali - UBUD. If you are in search of waterfalls or amazing inspiring food or looking for some quiet yet purifying ambiance , this is the place to be. I will share my itinerary for Ubud in upcoming blog posts , but that being said include Ubud in your plan :) right now .
Visa Requirements :
Bali was sooo perfect when it comes to Visa. Yes I am giggling with my idea of perfection because for the first time there was a country where I was heading to and I did not have to go through the ridiculous visa procedure. I am very happy to tell that with an Indian passport , I did not need any visa. Yes for the first time , I did not have to apply for visa or spend on.
Important Tips :
1) Rent a scooter or hire a car with a driver to take you around Bali. There is not much of public transport in Bali. We had an amazing time with our driver.
Note : You will want to finalize your transportation before you arrive specially if you plan to hire a car with driver. The driver we hired was awesome. He took us to such amazing places, made sure we were comfortable and made every possible effort to save us money by telling local tricks. He knew we were vegetarians so he would make sure to find the restaurants on our way to any attraction , so that we may get good food. Our best moments in Bali are courtesy this guy. Here is his details : Driver Name - Yande , Phone no - +62 881-3601-995. You can contact him on facebook here.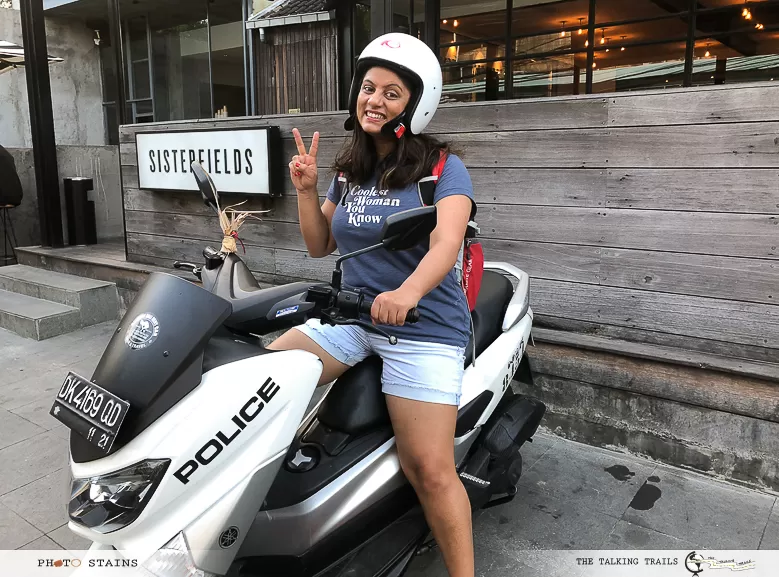 2) Do the money exchange in the city , you might get better rate. But when you are getting the exchange done and you have money in your hand , do not give it back to the man behind the desk . I have been told that they do the trick of shuffling the money and will have some currency notes tucked in a hidden box underneath.
3) Most of the hotels provide shuttle service from the airport. I will highly advise to have your transportation arranged before hand from the airport else it will take you forever to reach your hotel.
4) My biggest takeaway from my trip was - Do not pack too many things to see in one day. Bali has its own pace so go with the flow.
5) For vegetarians , food will not be a problem in Bali. Food and Beer both are cheap.
6) You will see a lot of day spa or facial treatment centers in Bali. Do your research before hand about reviews etc.. Not all of them are good. I did my research online and then booked my appointments beforehand so that I do not waste any time. Good spa centers get sold out pretty soon.
7) Of all the things you carry to Bali ( Clothes , bikinis , food etc) do not forget to take Sarong. Men , women, children - everyone is required to dress appropriately while visiting any temple.
8) Be sure to spend at least one sunset on the beach. You are sure to get your "Oooh Life is so perfect " moment watching the sunset while drinking an ice-cold Bintang ( local beer) on the beach .
9) Bartering is strongly encouraged. Bring in your excellent "Haggle- Haggle -Hard" skills to get the things at price you want. You will not find price tags on items in most of the shops so you're expected to haggle and haggle HARD.
10) This brings to my next point , while travelling to nearby islands , if you need boat ride or all inclusive tour package - Haggle on the price. We went to Nusa Penida for a day trip and could see that ferry prices differed from shop to shop. And even while talking to fellow passengers we realized , none of us got the same rate. So do not settle on to the first person you ask for the ferry tickets. Look around , compare , haggle and try to get best price.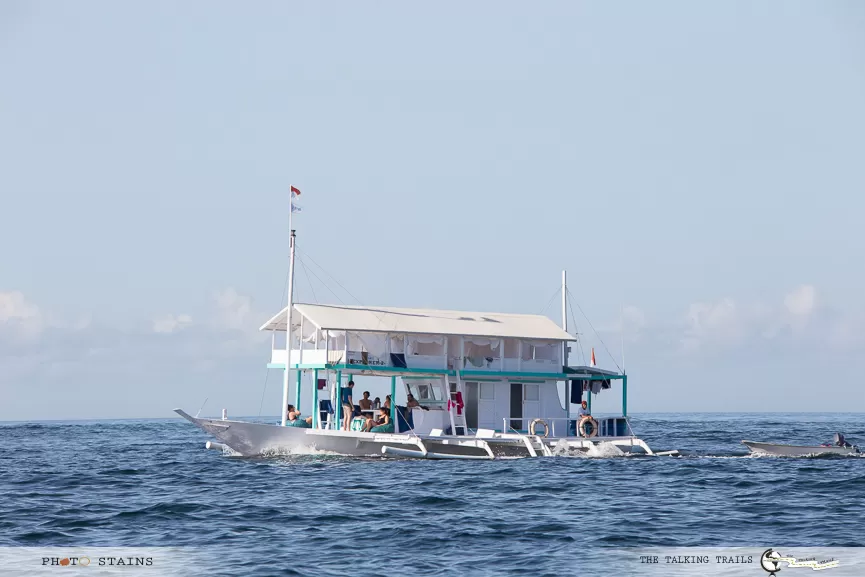 11) For photography lovers , I am sorry to say but if you want your one of a kind photo , reach the required place at the earliest. Teleanganna rice fields get filled with tourists at about 7 am. You have to be at your desired locations early in the morning to take advantage of perfect light and less people in the shot. I made it late at a lot of places and only God knows the hard time I am having in editing the photos.
12) Lasty Bali is a lot more than just a beach vacation. You will have the opportunity see coffee plantations , walk around rice fields , feel the gushing water of waterfalls and see the sunrise by hiking over Mount Batur .... all in all you will have a lot of variety. Its more than being a beach bumm.
Itinerary
Day 1 : Relax and Spa in Seminayak
Ok you have just landed in Bali. You are still getting used to traffic and this new way of life , I will suggest to head to Seminayak. At Seminayak you can stay at luxury villas with private pool at a very affordable price - so yes you can have your slice of heaven. Couple this with some amazing restaurants and spas and off you go to perfect start of vacation.
Day 2 : Ku- de Ta , Tanah Lot Temple , Potato Head
Still in Seminayak , head to Sisters Cafe for an awesome breakfast followed with an option to go to Ku De Ta ( a hip beach area) or explore Seminayak on foot , it has some of the amazing boutiques. In the afternoon leave for Tanah Lot Temple , one of the most photographed places in Bali . Keep in mind that this place is excellent for a sunset so you will probably be here till late in the evening. You can end this day by enjoying live music, good food and drinks at Potato Head Beach Club. It has three restaurants, three bars, an infinity pool , all overlooking the Indian Ocean. Talk about being in paradise :)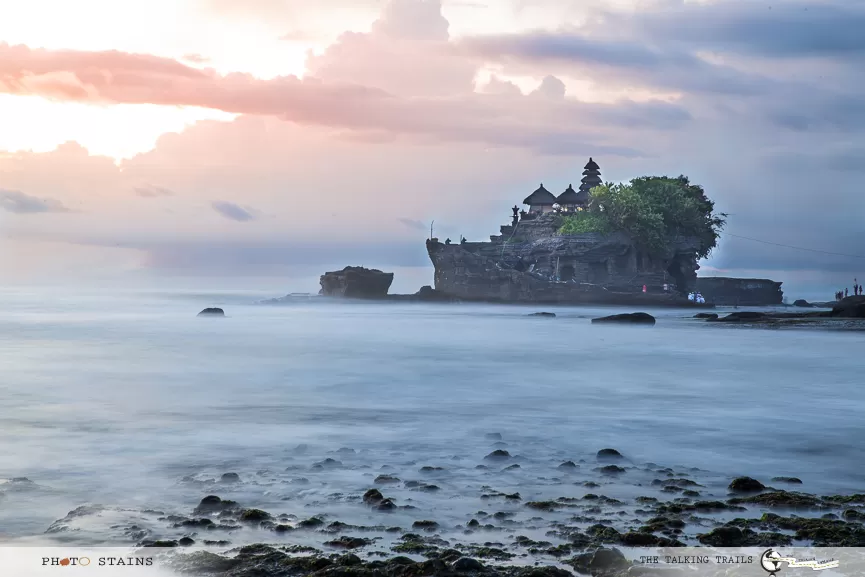 Day 3 : Labuan Bajo - Komodo Island
Time to see some Komodos :) . This was something that I was most excited about. We were lucky to get a deal on a private boat tour. Yes it was just me and Mr. and dozens of Komodos surrounding us :P . So we took a flight from Bali Labuan Bajo , followed by our hotel check-in and then a private pickup to Komodo Island. It takes about 2 hours in boat ( speed boat) to reach to the Komodo Island. This will be pretty much all that you could do on this day . Travel in general takes time in Bali - by air , by water, by road ,does not matter.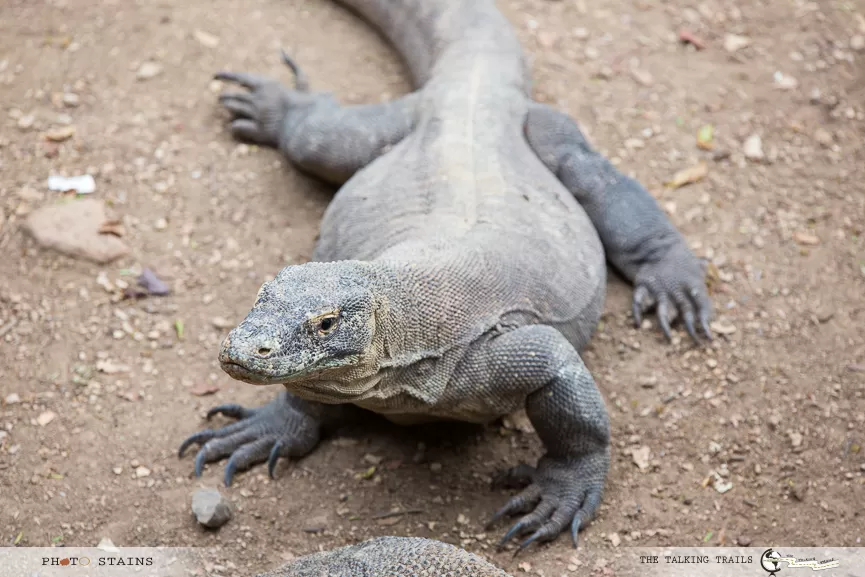 Day 4 : Rinca Island , Pink Sand Beach and Pecatu
If you land up in similar deal as we did , take the opportunity to enjoy an early morning ferry to Rinca Island. There will be a short hike on the island but the views are fabulous. Follow this by going to Pink sand beach , a truly one of a kind. Head back to Labuan Bajo , hop on the flight and yes you are back in Bali. Once in Bali head to Pecatu where you can spend evening at dreamland beach.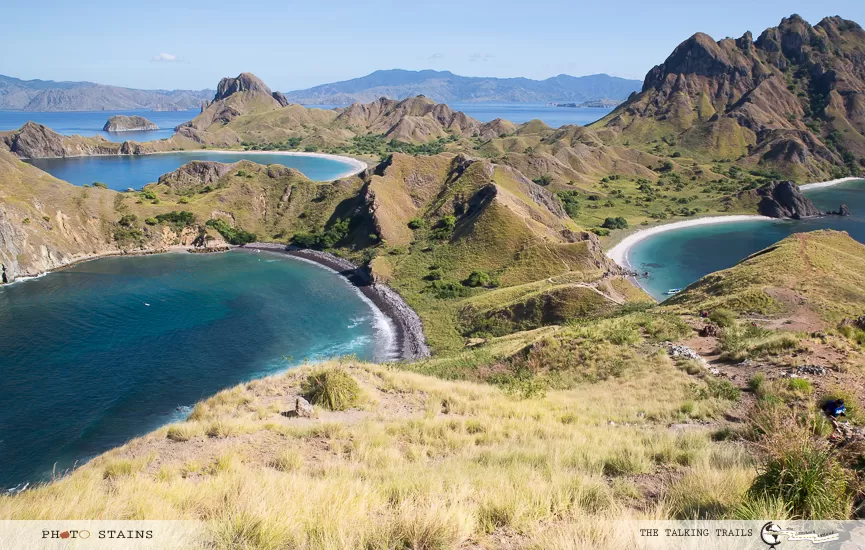 Day 5 : Nusa Penida
This day requires again a very early morning start. You will want to reach to Nusa Penida by 10 am. We were late , reached around at 12 and realised it was tough to make to all the places we wanted to see. I had around 10-12 things to see in this island , but since we were not staying at the island - we could hardly see 3 of all the places. The ferrys for Nusa Penida leave from Sanur which is almost 45 mins drive from Pecatu area. You will need a taxi to drop you off. Once at Nusa Penida , rent a scooter and head to these three areas in the same order ( trust me it will be easy this way ) - Angel's Billabong , Broken Beach and Kelingking TRex view point. Now these tree points I have listed are must see but the list does not end here. I will share all places to see ( even though I could not make it to all ) in my upcoming blog post :) ...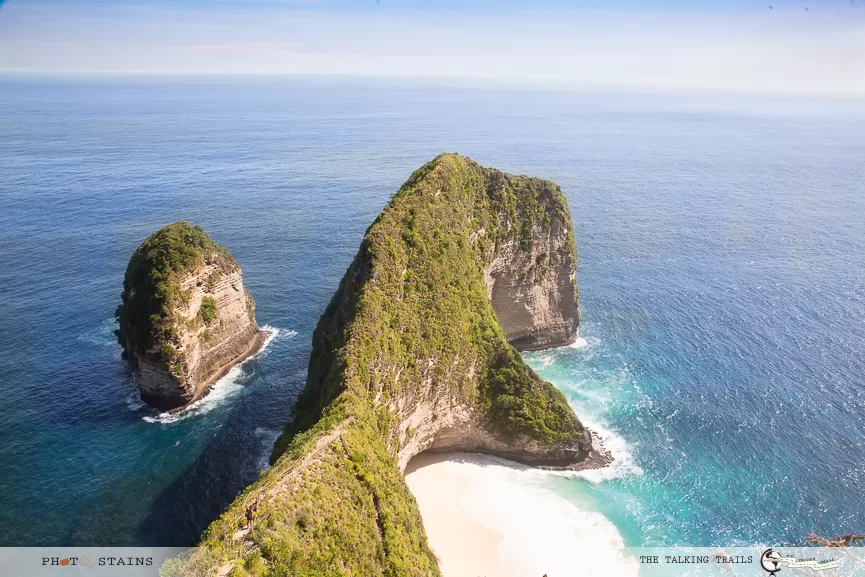 Day 6 : Head to Ubud - Goa Lawah , Tirta Gangaa, Lempurand and Taman Ujung temples
Hire a car with a driver and head to the road to solitude. If you hire the same driver(Yande) we did us and tell him you want to do the same day trip as Kanika and Manhar , he will know exactly where to take you to. You will be visiting East part of Bali covering Goa Lawah Temple, Tirta Gangaa Water Palace , Lempurand Temple and Taman ujung water palace. Keep in mind all these places are far so start early in the day.
Day 7 : Rice Field , Tegenungan Waterfall , Ubud Downtown
Dedicate a day to roam around Ubud. Its a crafty town lined with rice fields and amazing craft shops. You will want to taste everything and anything in this town - food is heavenly here. Start a little early by visiting the famous Tegalalang Rice Terrace , by early I mean around 6 am . Rest of the day you can take it at your own pace. You can visit a spa or roam around in Ubud downtown. I personally skipped the monkey forest on purpose , but you can definitely add that to your list. End the day by visiting Tegenungan Waterfall.
Day 8 : Waterfalls and more waterfalls
No trip to Bali is complete without visiting these gem of the waterfalls - NungNung , BanyuMala and Sekumpul. Not that they are hidden but it will require some effort to find them , so just hire a car and driver. It will be much more convenient. Just one advise - these waterfalls require you to be in good physical condition. Each one requires climbing up and down minimum of 400 - 500 stairs , but trust me it is all worth it.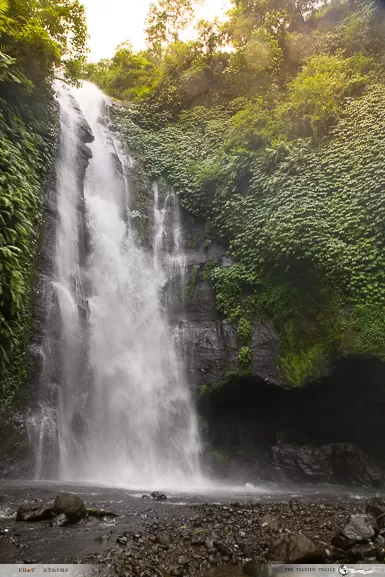 Day 9 : Waterfalls (Ubud) and Bingin beach and Back to home.
Not sure if this last day is doable by everyone , but we were lucky we had Yande ( our amazing driver) and since he knew our flight was late at night , he was kind enough to take us to all the places which we missed earlier. So on the last day we covered Tukad Cepung waterfall, Tibumana waterfall , a short visit to Binging beach , shopping at Krishna store for souvenirs ( the most affordable price) and then back to airport.
So there it is ,'The Ultimate 8 day Bali itinerary '. This vacation was so action packed and there were so many things to see that I truly needed a vacation after this vacation. If you need any help in planning your trip to Bali , drop me a line - email me or leave me a comment , I will be happy to help. I personally found my time in Ubud and Labuan Bajo ( Komodo Island) the most memorable . Stay tuned for my blogs on must see waterfalls in Bali , my restaurant recommendations , day trip guides to Nusa Penida and all must sees in Bali. I hope this blog post will give you a starting point to plan your vacation of life time . Thank you so much for stopping by.
Note : If you happen to hire Yande as your driver cum guide , tell him you want to do same locations as Kanika and Manhar :) . He will know where to take you .
Have you visited Bali yet ? How was your experience ?
Frequent searches leading to this page:-
Bali tour packages, Indonesia tour packages, Bali honeymoon package, Bali tour package for couple, Bali Indonesia package tour with airfare, Bali Indonesia tour package, Bali tour package from India, Bali honeymoon package cost, top places to visit in Bali for honeymoon