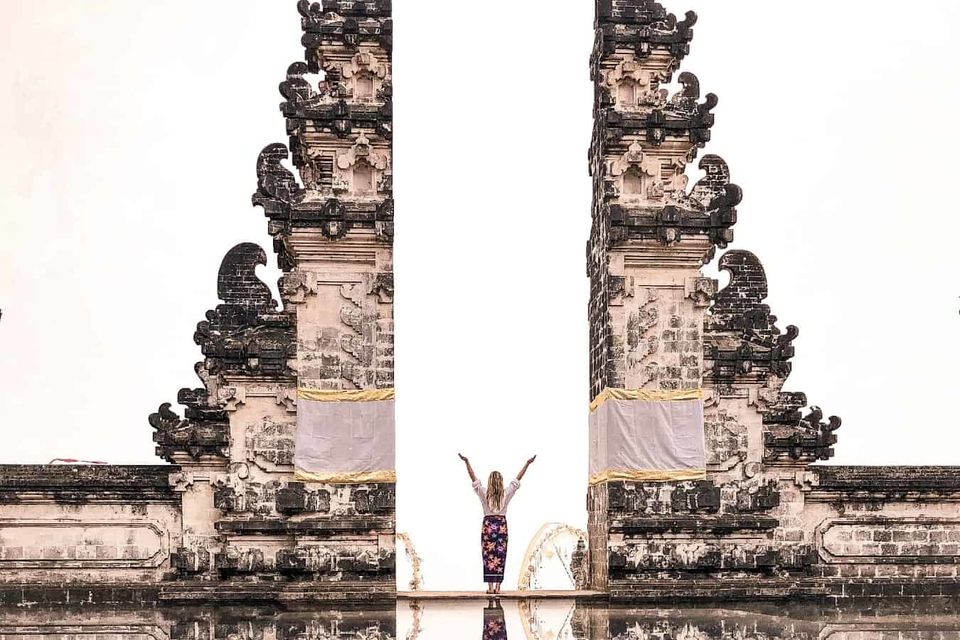 When you think of Bali, you think of Ubud. Rainforests, rice fields, traditional markets, and temples. There are so many things to do in Ubud that you will love! In central Ubud, there is a bustling town atmosphere, with tons of traffic and a lot of people.
However, don't let this deter you from visiting Ubud because it really is the hub of Bali. With it being in a central location, there are a lot of things to do in Ubud and it is also a perfect place to go on tours from (UBUD ITINERARY: THE BEST 10 HOUR TOUR). Below you will find the best things to do in Ubud, Bali as well as my secret insider tips!
"I haven't been everywhere, but it's on my list." - Susan Sontag
Read below to find out about the best things to do in Ubud Bali!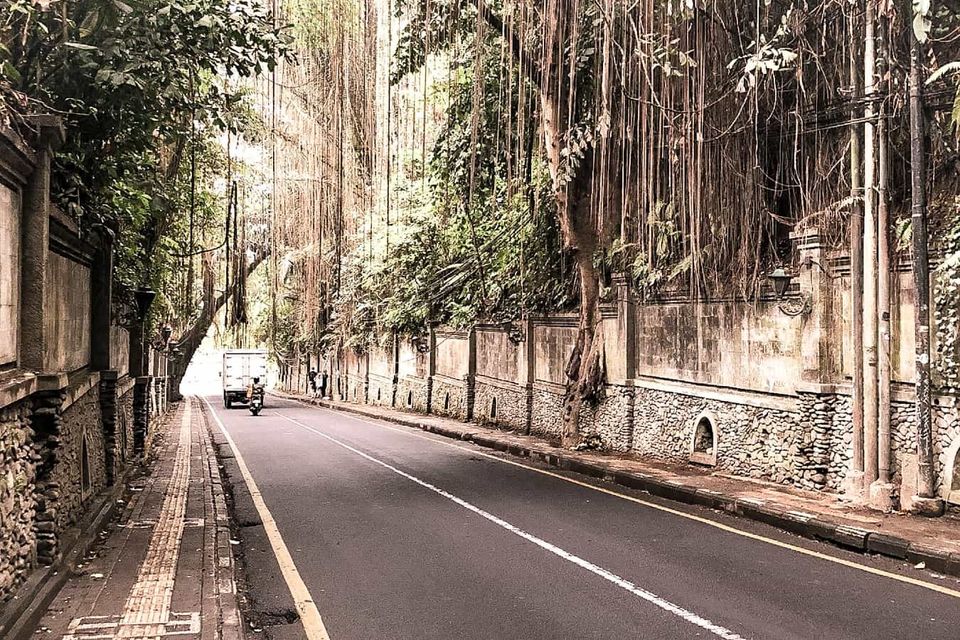 11 Best Things to do in Ubud:
GOA GAJAH A.K.A ELEPHANT CAVE
Entrance fee: 50k per person Sarong fee: included in entrance fee
Goa Gajah, also known as Elephant Cave features a small temple with beautiful rivers and gardens surrounding. This temple is just outside the Ubud city Center, so we got our driver to drive us here before dropping us back in Ubud at the end of a tour day. However, it is a short cab ride from the City center as well. This temple is small so you can be in and out in under 1 hour.
After we paid our entrance fee, there is a table where you borrow a sarong as a part of your fee. Walk down the stairs to enter the main area and you will see the holy water fountains. Right beside the holy water fountains, is the stunning entrance to the cave. Here you can take a photo and take in the amazing architecture. Once you enter, you will notice it is a very shallow t-shaped cave. To the left, there is a statue of Ganesha and to the right, there are three more stone idols.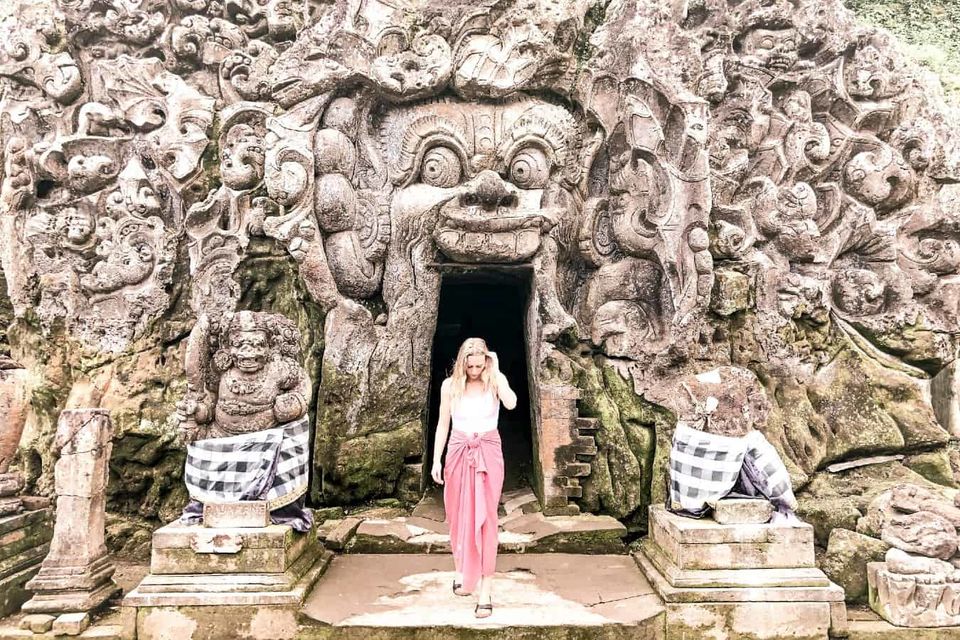 CAMPUHAN RIDGE WALK
Campuhan Ridge Walk is a beautiful walk on an elevated path of stepping stones. I would say it should make you list of things to do in Ubud. The walk is approximately 2 km each way. It is a perfect spot to get some exercise and enjoy Ubud's beautiful rainforest landscape. It is so close to the Ubud city center, but you get a break from the bustling city and can enjoy some time with nature.
To get to Campuhan Ridge Walk from Ubud Center, you will need to walk West along the main road (Jalan Raya Ubud). You will pass through an area with hanging vines. Then, you will reach a resort on the right-hand side called Warwick Ibahas Villas & Suites Restaurant and Spa. Turn into this driveway and you will see another sign that says "Going To the Hill" (picture is below). Follow this road and continue following the signs and you will soon see the ridge walk.
Pro Tip: I recommend going in the morning before the sun is too hot and make sure to bring water! There is a popular spa called Karsa Spa as well as a cafe called Karsa Kafe you can stop at toward the end of the ridge walk to grab a bite to eat or a refreshing drink. The trail is roughly 2km long each way and is a great walk.
We love adventure so we took our walk beyond Karsa spa and through local villages until we arrived at a hotel and lounge called Jungle Fish Bali which took us roughly 1 hour to walk. Once you reach the villages, there is a period where there are no sidewalks so just be aware of cars and motorbikes. For me, this was one of the top things to do in Bali.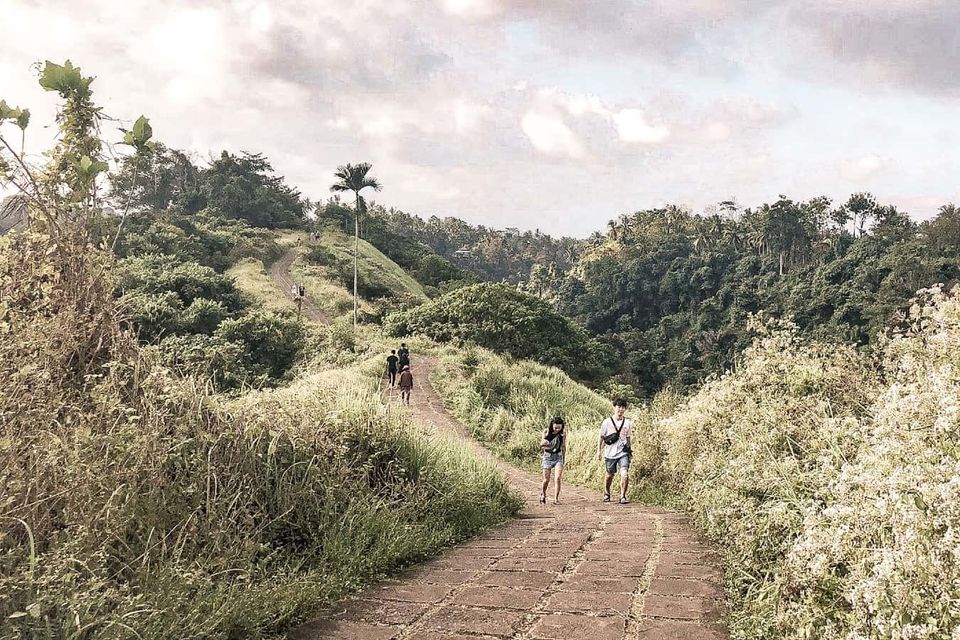 JUNGLE FISH BALI
Entrance fee: 350k per person, however, 200k of it is a food and drink credit Website: https://www.chapung.com/ubud/restaurants/jungle-fish-pool-bar/
Jungle Fish Ubud is a luxury spot you can visit for the day to enjoy a beautiful pool overlooking the jungle as well as great food and service. The views swimming in an infinity pool overlooking the rain forest is absolutely beautiful! I don't have a lot to say because I think the picture speaks for itself here. I know that everyone say you need to experience an infinity pool in Bali, so here's your chance!
Swimming at Jungle Fish Bali was one of the best things to do in Ubud.
Entrance fee: 80k per person
UBUD'S SACRED MONKEY FOREST
Website: https://www.monkeyforestubud.com
Monkey's everywhere!! Monkey Forest is a huge tourist spot but it is also a nice walk through a forest. First and foremost I recommend not bringing sunglasses, purses, or any shiny items. If you do, bring a small bag or purse that you can put a luggage lock on or just be very careful around the monkeys.
Yes, the monkeys are very smart and curious and will try to open your bag if they get too close! But don't fret the monkeys too much, it really is quite a unique experience. This is on my list of best things to do in Ubud!
TEGALALANG RICE TERRACES OR RICE FIELDS UBUD
Tegalalang Rice Terraces is definitely a top thing to do in Ubud. This popular spot is not far from the Ubud Centre and you can enjoy a peaceful, relaxing walk through the beautiful rice paddies. I recommend visiting Tegalalang Rice Terraces at sunrise for a beautiful sight of the sun rising behind the rice terraces.
For me, it was a cloudy day, so keep the forecast in mind when you are planning to visit. It is easy to spend an hour or two wandering through the fields, checking out the swings and the very creative irrigation systems throughout. There are also cafes at the top where you can grab a bite to eat or drink.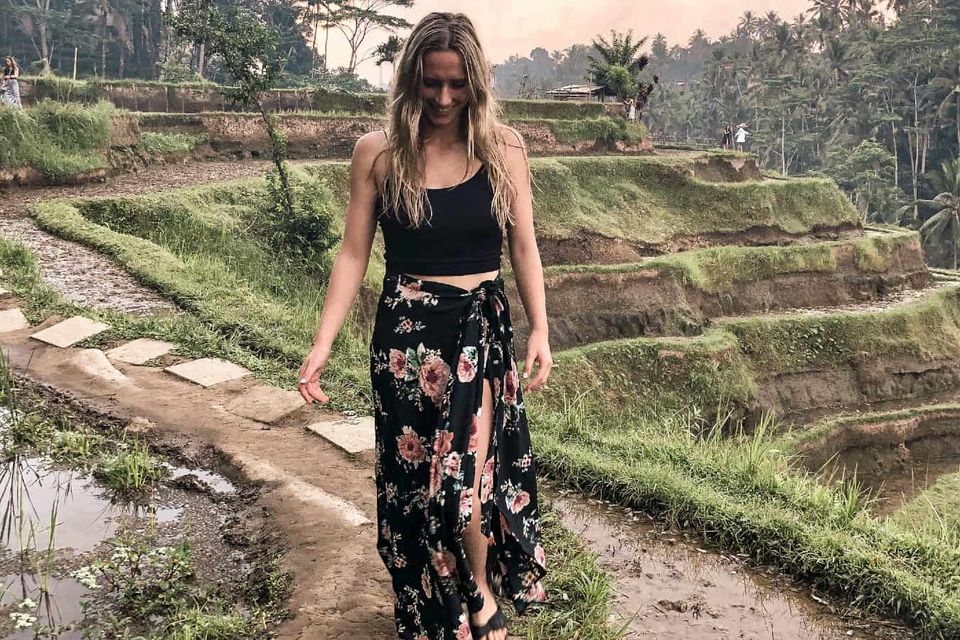 Class price: 130k for 1 class Website: https://www.theyogabarn.com/
THE YOGA BARN
You cannot travel to Ubud, without doing yoga! Yoga in Bali is a MUST! If you love yoga, The Yoga Barn is a great option. If you are not familiar with yoga, it is still a fun experience where you can witness yogis in their natural environment.
They have a website where you can check their schedule and sign up for a class, or you can walk in. They have accommodations, restaurants, and cafes. It really is its own little community. There are so many things to do here, it could easily take a few hours out of your day to enjoy the atmosphere! Yoga Barn is another place that makes my list of top things to do in Ubud Bali.
THE UBUD TRADITIONAL ART MARKET
The Traditional Ubud Market is located opposite of the Puri Saren Royal Ubud Palace, just off Jalan Raya Ubud. This is the famous Ubud market that Bali is known for, so it should definitely be on your list of things to do. In the early hours of the morning as the sun rises, the market is a food market where locals do their grocery shopping. After the food market, merchants will begin setting out their items in their shops (this is around 10 am).
Take my word for it, this is definitely the place to do your shopping!! Normally, I put things off and think I will find things toward the end of my trip, but by the end of my trip, I realized this had the best quality, most variety, and best prices.
Website: https://www.ketutsbalicookingclass.com/
Secret tip: If you go early in the morning, merchants will often offer you a "morning price" because of the belief that their first sale is good luck. Make sure to check out this Ubud market on your next vacation!
KETUTS COOKING CLASS
Cooking is one of my passions, so I always take a cooking class when I visit new countries. I highly recommend Ketut's cooking class as it was one of the highlights of my trip. It is a family run business which I always like to see.
They will pick you up and take you to the Ubud market in the morning to show you the ingredients you will be using in the cooking class. I loved the Ubud market part of the trip because you really get to see how the locals buy their produce. After this, it is just a short drive to the class. The cooking class is full of laughs and Ketut and his family will teach various traditional meals.
Also, a huge bonus is they give you the recipes at the end of the class. This is my favorite part because I use these recipes at home. Completing a cooking class in Bali is highly recommended to place on your list of best things to do in Ubud.
Pro tip: make sure you get to go to the Ubud market, it is a great experience! There is no Ubud experience, without visiting the Ubud market.
MOUNT BATUR AT SUNRISE
Wow just wow! Mount Batur is one of Bali's active volcanoes and has become one of the most popular things to do in Ubud. It is 1,717 meters high and it makes for quite an unforgettable view at the top.
When booking this tour, I suggest booking it in Ubud. I found it much cheaper booking in Ubud than in other areas including online and in the end they all provide the same experience. When you are booking, they will offer you a private or group tour. I personally don't think it is worth paying extra for a private tour.
I did a group tour and there were only 3 other people, so to me that was perfect! I recommend wearing long pants and a sweater because it is before sunrise so it is chilly. The hike does get challenging when you get higher up because it becomes slippery from the loose volcanic rock.
The rock can also be pretty sharp (my runners now have a hole in them haha!) Keep this in mind when thinking about what shoes to wear! (runners or hiking shoes are recommended). You get picked up around 1:30-2 AM to begin your day. They will then bring you to base camp where they provide you breakfast, tea or coffee. You can also use the bathroom here for no charge (bring hand sanitizer, there is no soap).
Entrance fee: donation at your discretion. Sarong rental fee: 10k per person
After breakfast, you will get driven to Mount Batur where you will meet your guide. Your guide should provide you a flashlight because you WILL need this as it is pitch black on the path. This is also the last place you can use the toilet (Price: 5k IDR) because there are no toilets once you begin your hike. All in all, a tough workout but a fun adventure!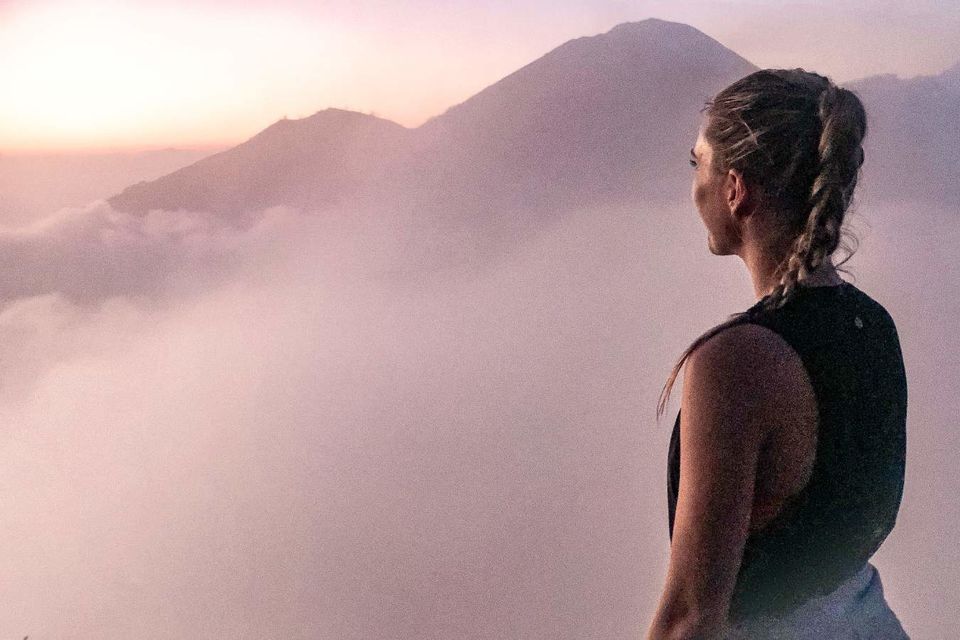 LEMPUYANG TEMPLE A.K.A GATEWAY TO HEAVEN
Lempuyang Temple is one of the most revered and oldest temples in Bali located on the top of a mountain, approximately 2 hours from Ubud. For Westerners, it is a popular Instagram spot.
FYI, the picture that you have come to know that looks like water in front of the gates is a camera trick! There is a photographer there that uses a mirror to create a reflection of the sky to create that landscape.
You can have your own opinion about the staged picture but it still makes for a beautiful sight. We arrived at Lempuyang Temple at 6 am in time for sunrise. I recommend going there for sunrise in order to skip the long 3-hour line. When we arrived at 6 am there was still a 1-hour wait (which is relatively short).
Entrance fee: 40k per person Fish food: 5k for 3 bags.
Pro tip: If you don't want to wait in the long line up, you can actually walk through the gates and there are stairs where you can take an arguably just as stunning picture with the gates in the background (and no mirror trick).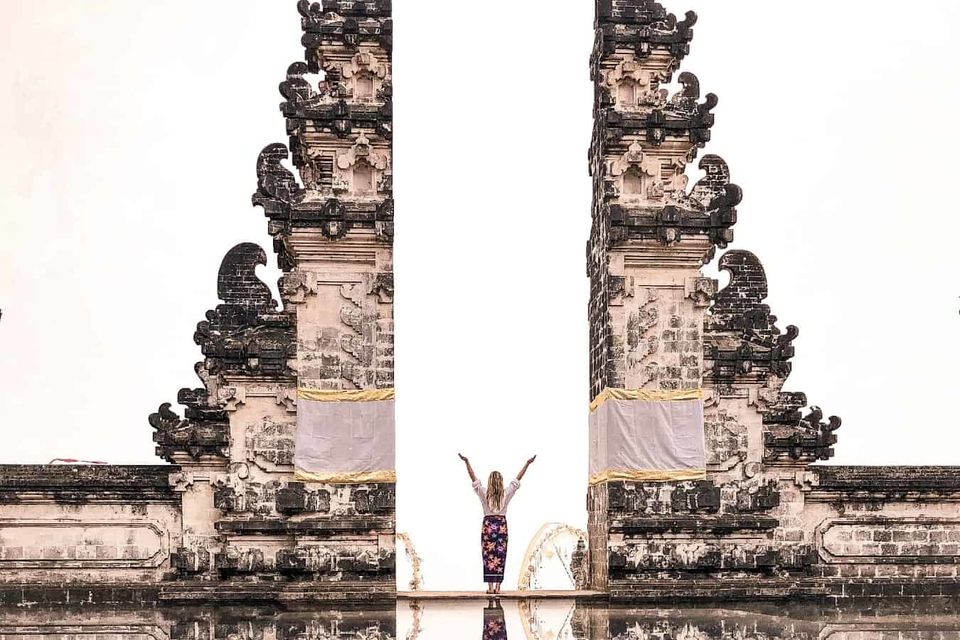 TIRTA GANGGA A.K.A WATER PALACE BALI
Tirta Gangga is a royal water garden that features fountains, ponds, and koi fish! Secret Tip: buy fish food at the stalls when you are walking in before you pay your entrance fee. This tip is if you want the koi fish to come near you and it makes for an amazing picture on the polygonal stepping stones.
This place was one of my favourite things to do in Ubud. It was very calm and peaceful with the sound of the fountains. If you want a picture on the big stepping stone feeding the koi fish, head there right away because it is a popular picture spot and there may be a small line up. Make sure to stand your ground in the line up because there is no formal line so people may try to jump ahead of you.
For more about Bali adventures, check out my insight here: https://goldenundertones.com