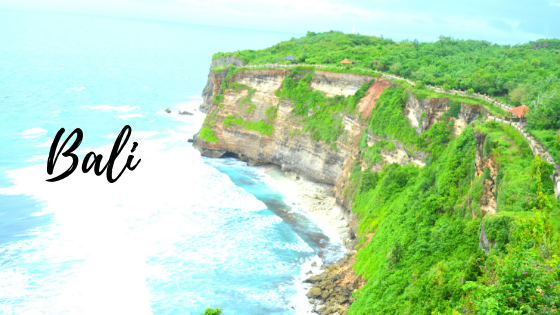 Bali is undoubtedly one of the most beautiful and amazing islands I've been to. Whether you are looking for surfing or sunset by the beach or a wellness retreat, Bali literally has something for everyone!
If you're visiting Bali for the first time, here's what you need to know.
Neighborhoods to stay
Bali has a great mix of beaches, hills and lush greens, so where to stay totally depends on what kind of holiday you want. If you enjoy blue seas stretching to the horizon, I suggest you take a place either at Seminyak or Canggu. If you are in for a luxury beach vacation, I'd suggest staying at one of the five-star properties at Nusa Dua. If you're looking to enjoy in the lap of nature or a wellness getaway then choose Ubud.
The one area I really don't like in Bali is Kuta. It's crowded, run-down and you could end up being eve-teased too (personal experience!), hence, I'd highly recommend avoiding this area.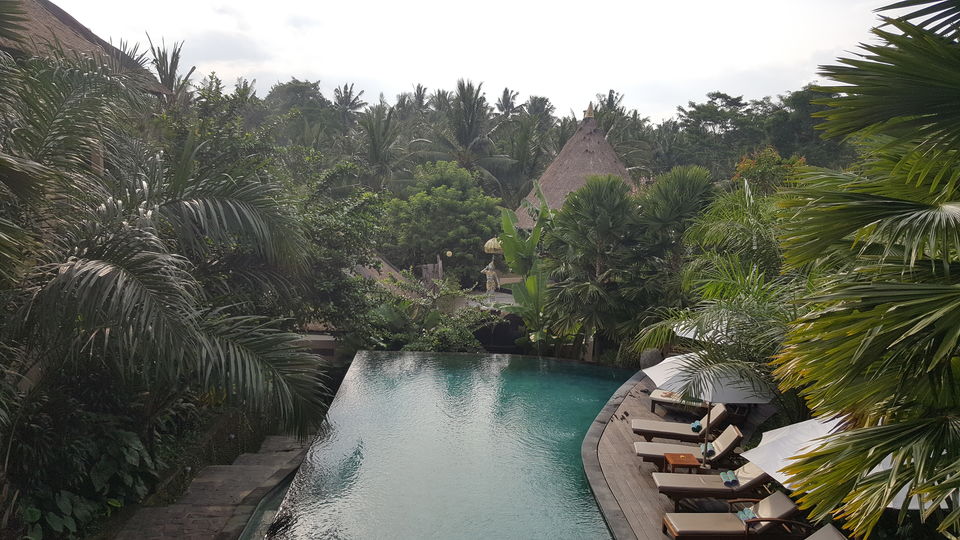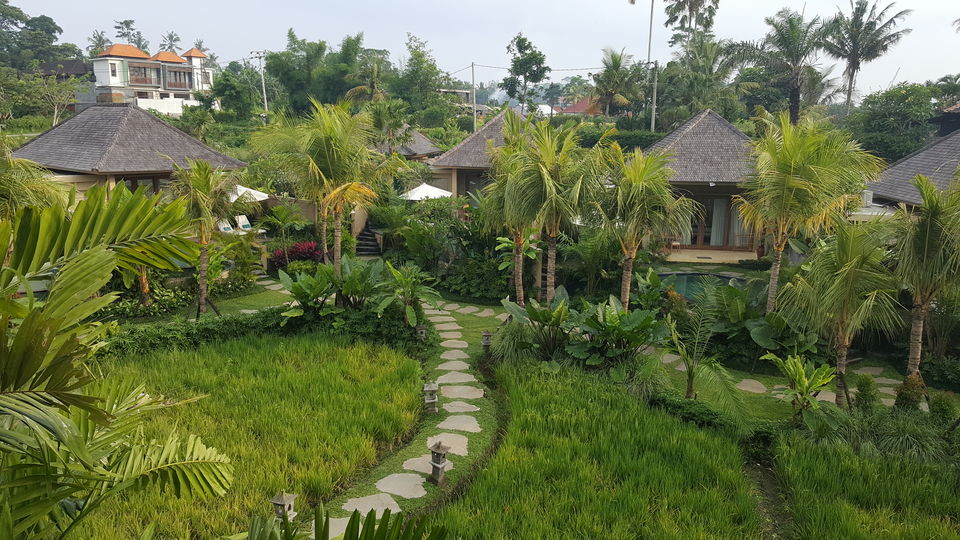 Whether to book a hotel or a villa?
If you're a couple and you're in Bali for a short trip, say 4-5 days, for a special occasion, I suggest save the hassle and book yourself a hotel where everything from the breakfast buffet to housekeeping is taken care of. But if you're staying for a week or so, or if it is a family vacation, booking a villa works better for 3 reasons -
1) It's going to be way economical than a hotel
2) You can enjoy the common areas for the much need chill and chatter.
3) And lastly, Bali has some gorgeous villas with scenic sites and experiences for you to enjoy.
Traveling locally:
I suggest you rent a car, especially for long distances like airport transfers and daily excursions to Tanah Lot & Uluwatu. It costs about SD50 / day with a driver for 8-10 hours. The sad thing is the roads are narrow and it takes a long time to reach from point A to point B. However, for shorter distances, especially in and around Seminyak and Kuta, you can either rent a Vespa and ride around or use Go-Jek to call on demand. Renting a scooter would cost you about SGD 10/day and Go-Jek is extremely affordable too.
Itinerary
All flights to Bali arrive at the Ngurah Rai International Airport in Denpasar. Pre-book a transfer so that your cab is waiting at the airport when you get there. Just ensure you have a stable internet connection for coordination as the airport wifi might not be the best. Drive to your hotel before starting your exploration.
Day 1: Seminyak or Canggu
If you're staying at either of the places, I suggest exploring the lanes and bylanes of these hipster areas on foot soaking in the Bali-vibe. Both the places boast some of the most instagrammable cafes, indie boutiques, smoothie bars, and yoga studios.
Have a long lazy brunch, buy some trinkets and head to La Plancha to witness the gorgeous sunset at the shore of the famous Seminyak beach.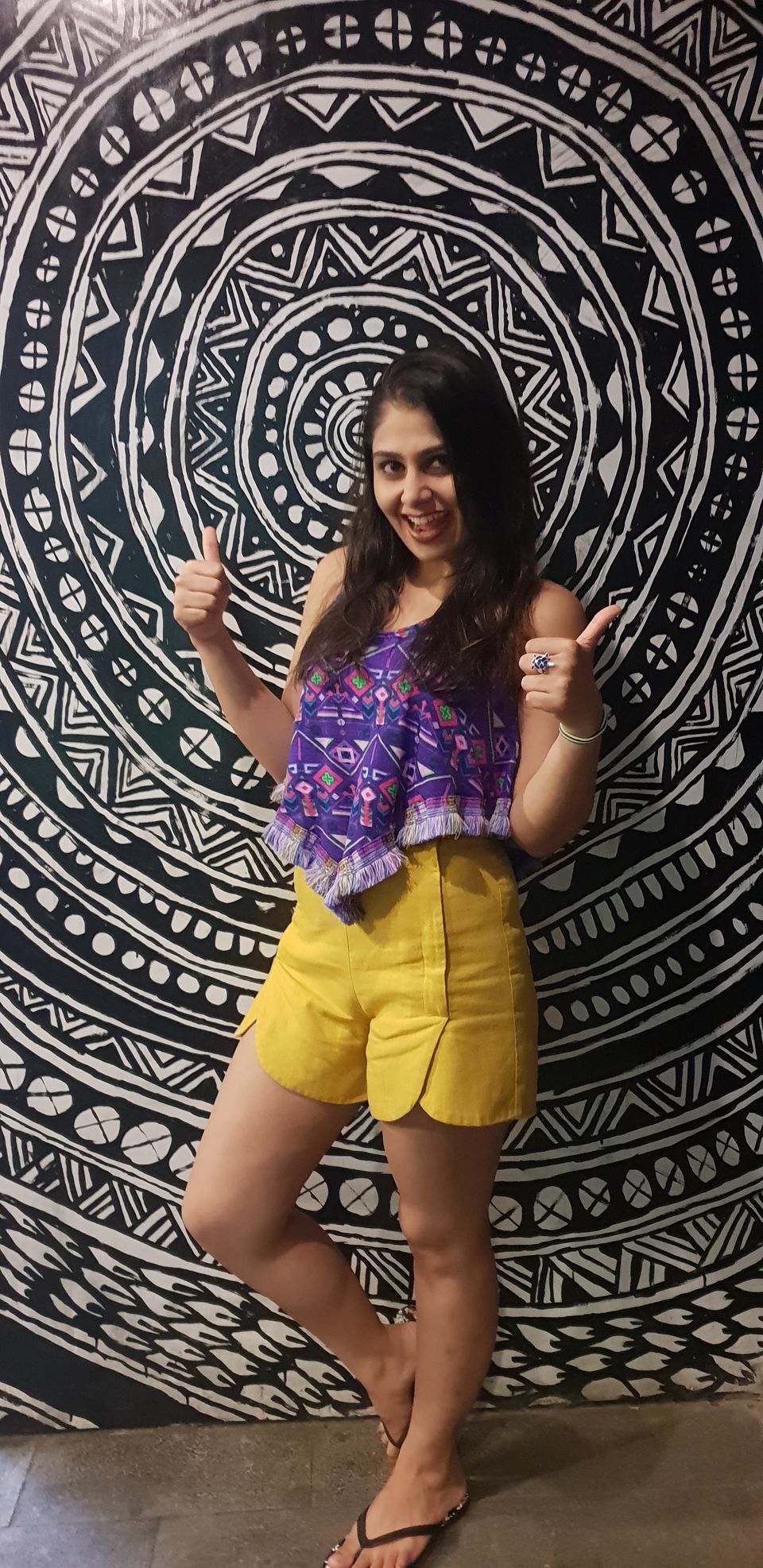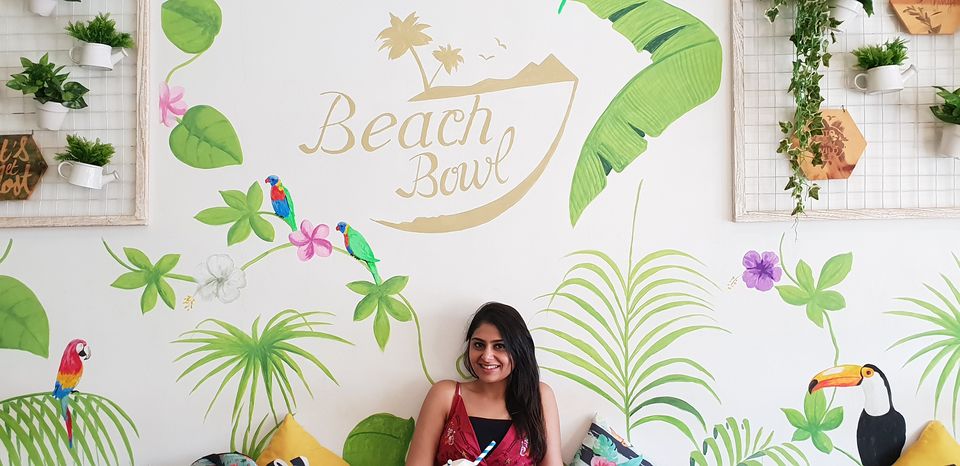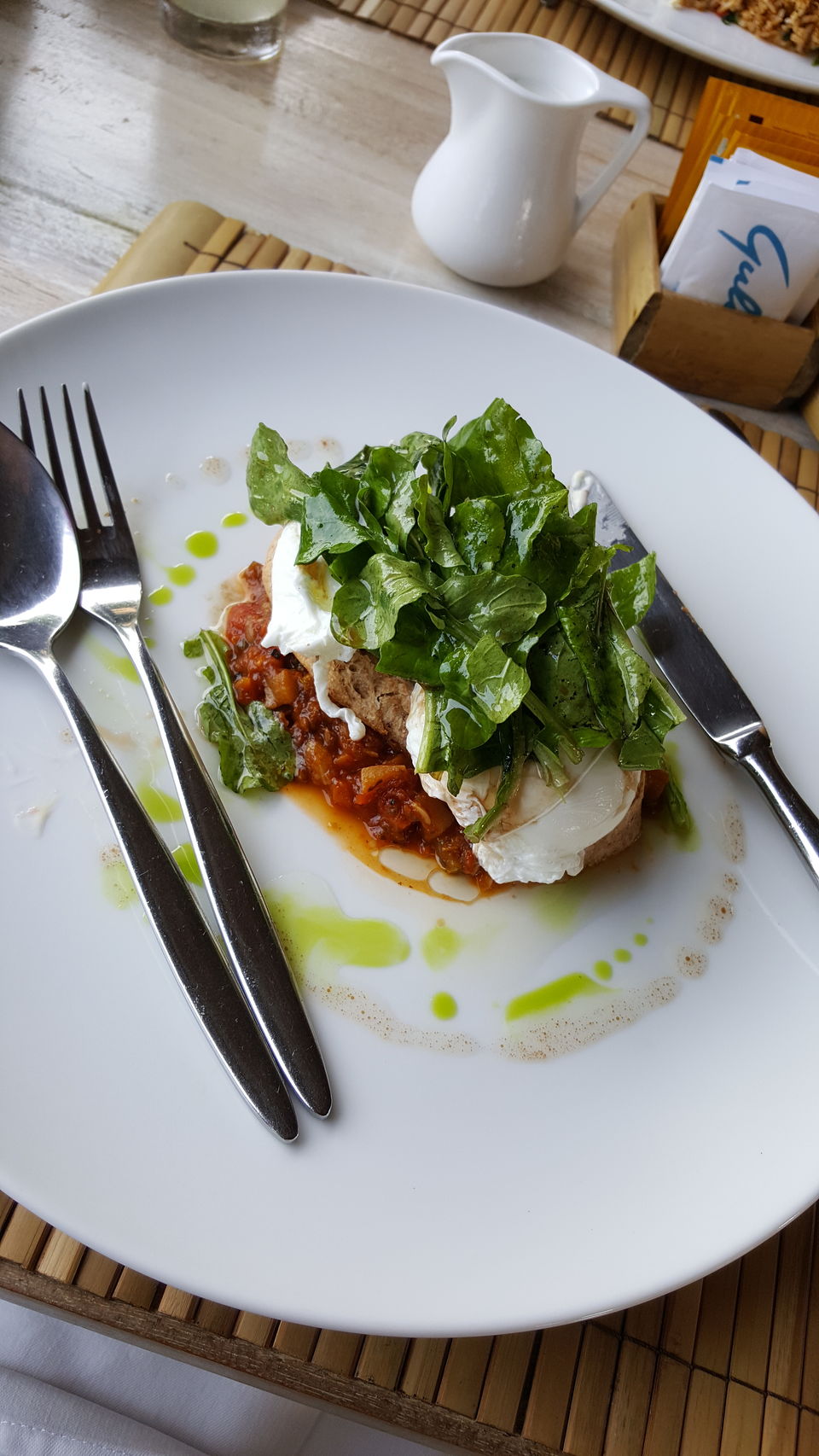 Have a long lazy brunch, buy some trinkets and head to La Plancha to witness the gorgeous sunset at the shore of the famous Seminyak beach.
Day 2: Uluwatu
Uluwatu lies in the southern part of Bali. In fact, the name Uluwatu comes from ulu, meaning 'lands end', and watu, meaning 'rock'. The coastline of the Southern part of Bali is distinctly different from the rest of the island. Rather than long flat sandy beaches, you'll find sheer rock cliffs rising from the waters. The beaches here are the ones you thought only existed in postcards. Some of the things you must check out in this area include:
- If you surf, then surfing at Uluwatu should definitely top your list.
- Watch the sunset and Kecak dance at the Uluwatu Temple
- Drop by OMNIA Dayclub which sits on top of a cliff with 180-degree views of open aqua-colored ocean and drink or two.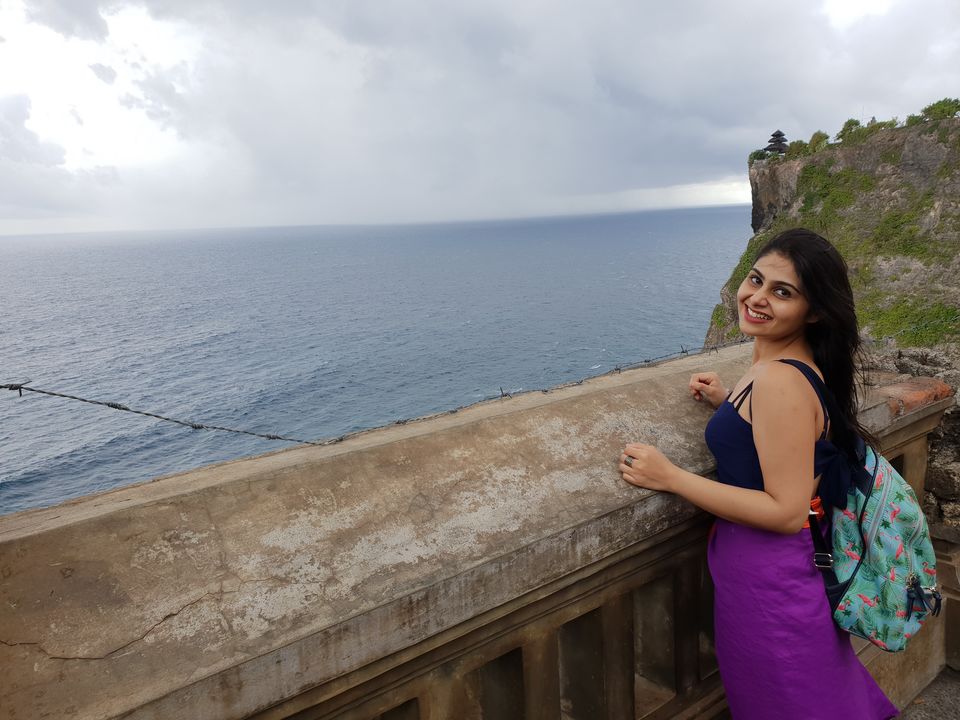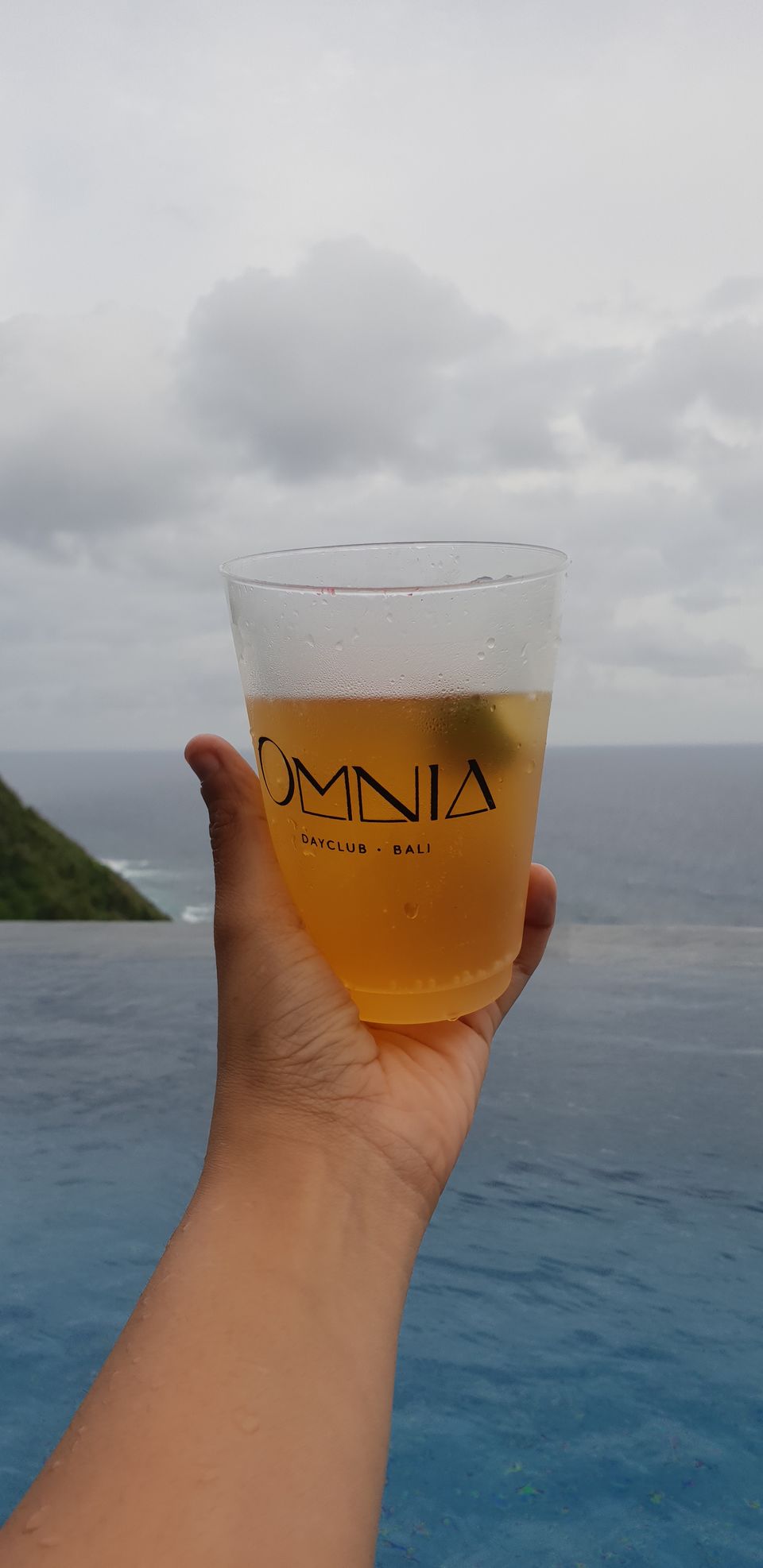 The list of fun-filled water sports in Nusa Dua will surely make your Bali vacation unforgettable. But you have to do your research well and identify places that are highly rated on trip advisor so that you don't get fleeced. Nusa Dua is located in the southern part of Bali and is home to white-sand beaches and clear blue waters. Adrenaline junkies can get their fix from water activities like jet ski, parasailing, and banana boat. The more laid back travelers can opt for activities like sea waker, turtle island by glass boat, etc.
After some splashing wind-in-hair moments, you can head to Rock Bar at Jimbaran for sunset views. The interesting thing is you get into the cable car and takes you down into the rock before you can start dining in. The best time to reach this place is around 5ish to get a spot. Drinks for 2 would cost you around SGD50 but the sunset is spectacular and totally worth it.
Day 4: Tanah Lot and Ubud
Start the day early and visit Tanah Lot temple. The temple compound, from the entrance itself, has a beautiful coastal walk with great views overlooking the Indian Ocean. The temple itself has a unique offshore setting. It is situated on a rock in the sea and during high tides, it appears like it's floating in the sea.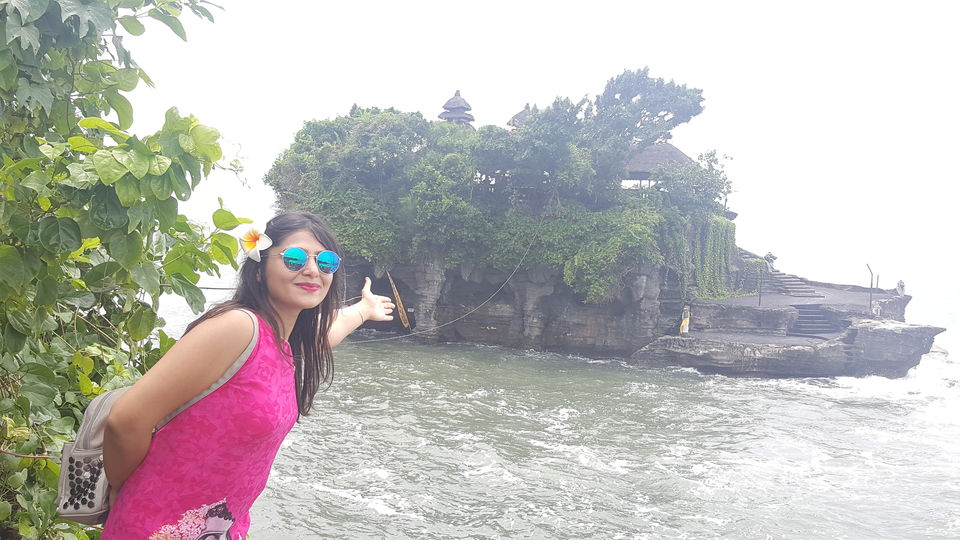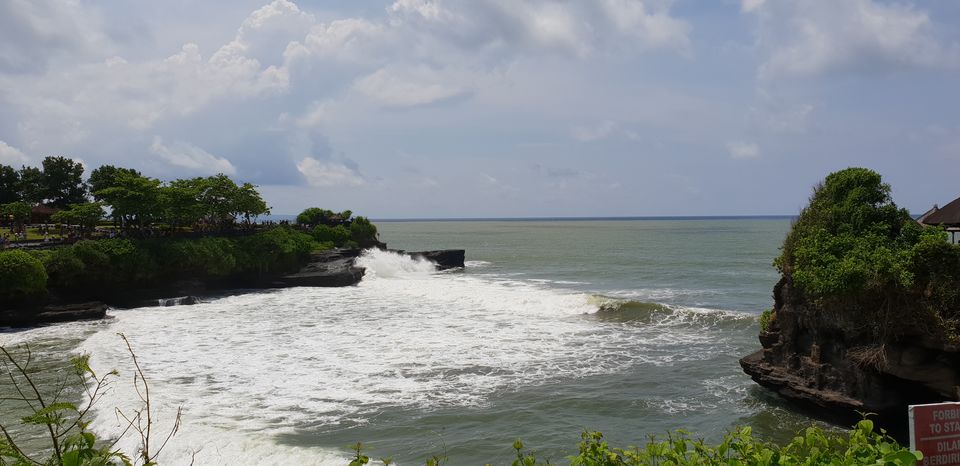 From here, head to Ubud to indulge in lush greenery. Oh, wait! Before you reach your hotel or villa, don't forget to have lunch from the fresh produce by the peaceful rice fields.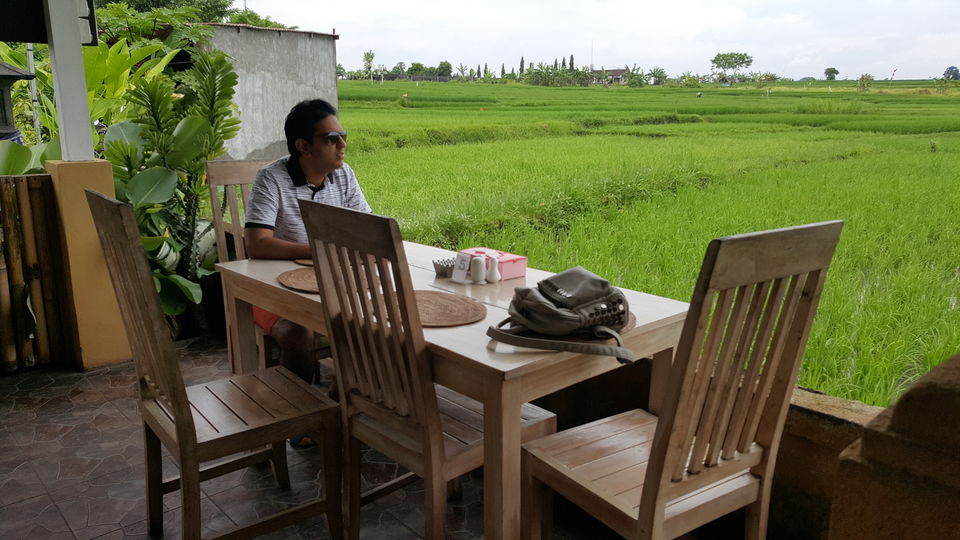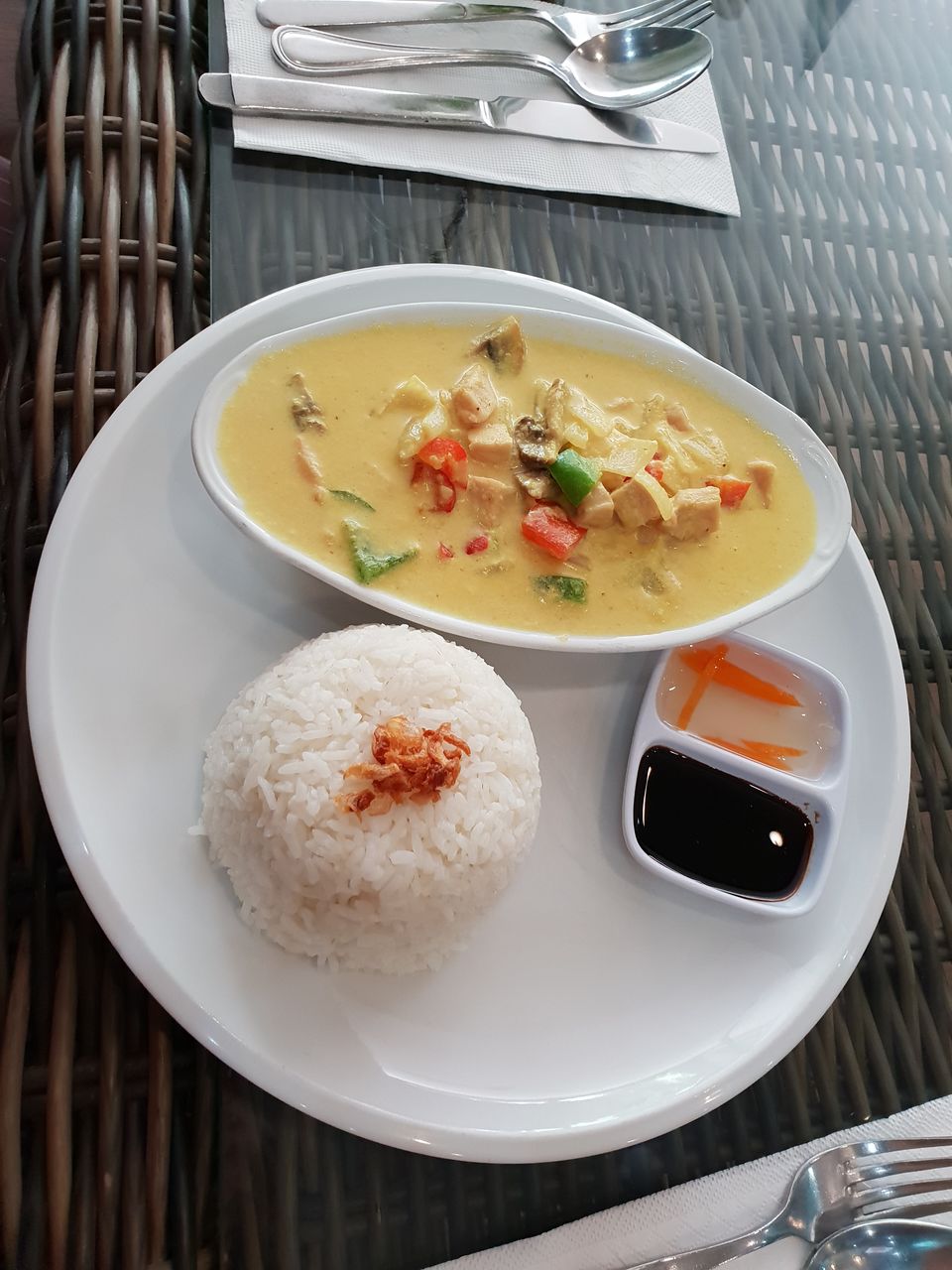 After you've checked in to the hotel, you can head to the Tirta Empul temple to pay your offerings and some ritual bathing. Tirta Empul is a Hindu temple, famous for its holy spring water, where Hindus go for ritual purification.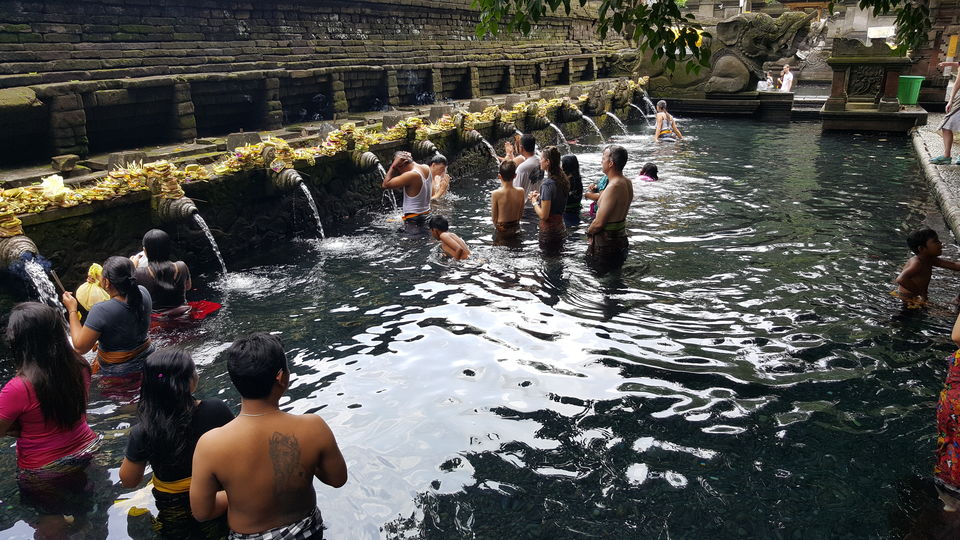 Or you can spend the day exploring Ubud City Centre. Just a heads up - the city center is cramped with tourist groups, traffic and souvenir shops, so it might not give a very good first impression. Having said that, I love to indulge in a bit of bohemian street shopping and pamper myself with a massage. So, suit yourself.
Day 5: Ubud
Start your day practicing Yoga. Our hotel had arranged a class for us, but even if you don't have that option, you're sure to find a class that suits your style. Ubud is yogi heaven!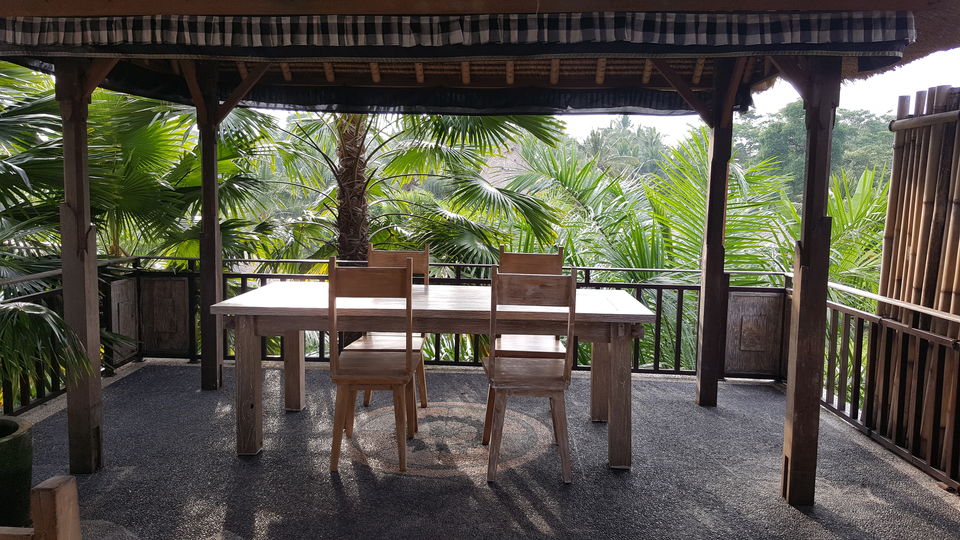 After breakfast, head to Kintamani Volcano Viewpoint. It will take you about 2 hours to reach but panoramic views of Mt Batur and the lake are a perfect combination and makes the ride worthwhile. There are small restaurants that let you enjoy lunch with this view, but note they're touristy, so don't expect great food here. Also, the weather in Bali can be quite unpredictable, especially in the wet months (Nov-Dec), so it can rain or shine. Don't forget to look up the weather forecast while planning this trip.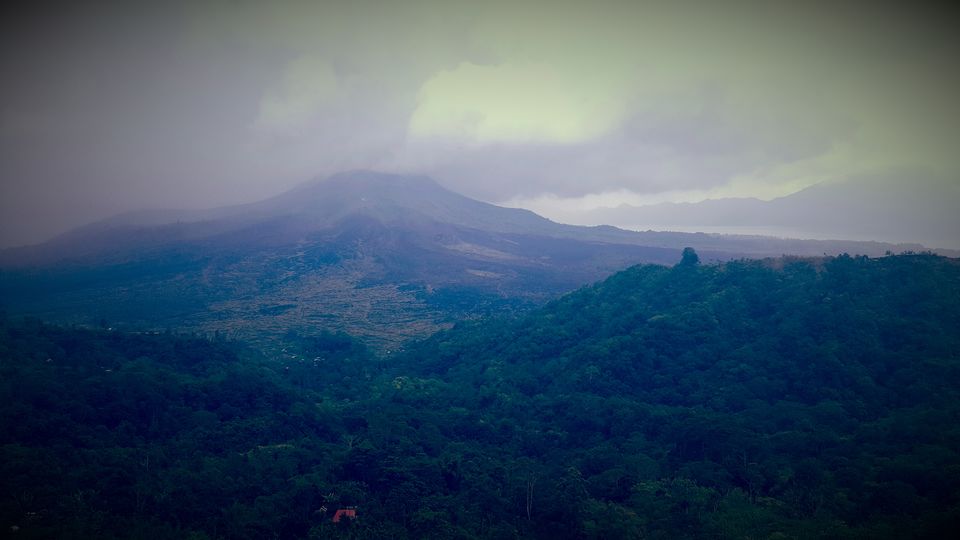 Your trip to Ubud is incomplete without the Bali Swing picture on your Instagram profile. The moment you enter this place, you'll find various nests and swings hung at different heights, starting from 10m all the way to 78m. You can pick the one you're comfortable with. No matter which one you choose, you'll be guaranteed a pretty spectacular view overlooking the river and the rice fields. The entrance fee is about SGD15 which includes your welcome drink, swing, and hanging nests.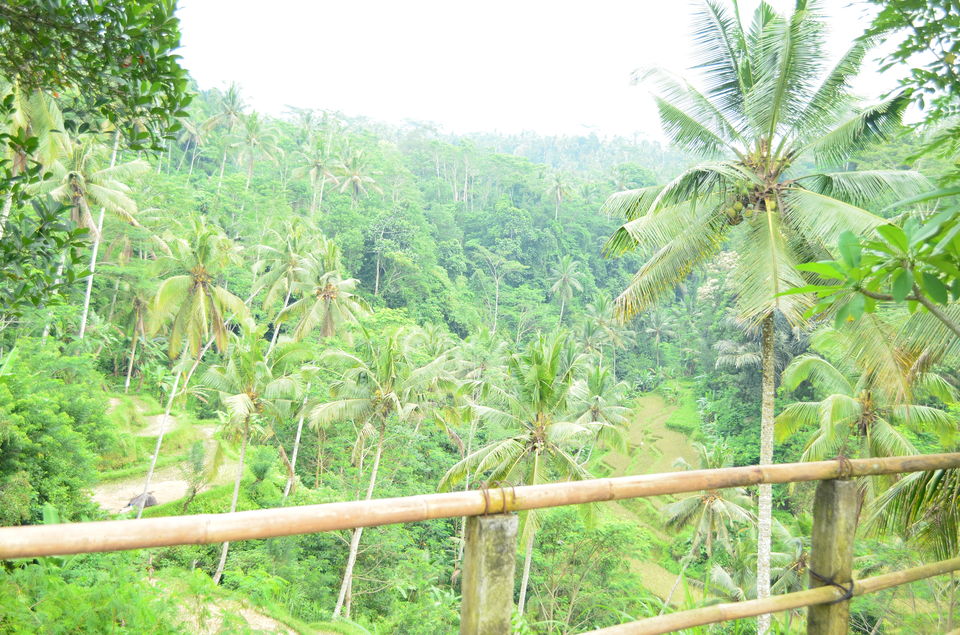 That's it! A perfect itinerary 5-day itinerary for Bali. Pace it up or down depending on the kind of holiday you're looking for. Feel free to hit me up if you have any questions.