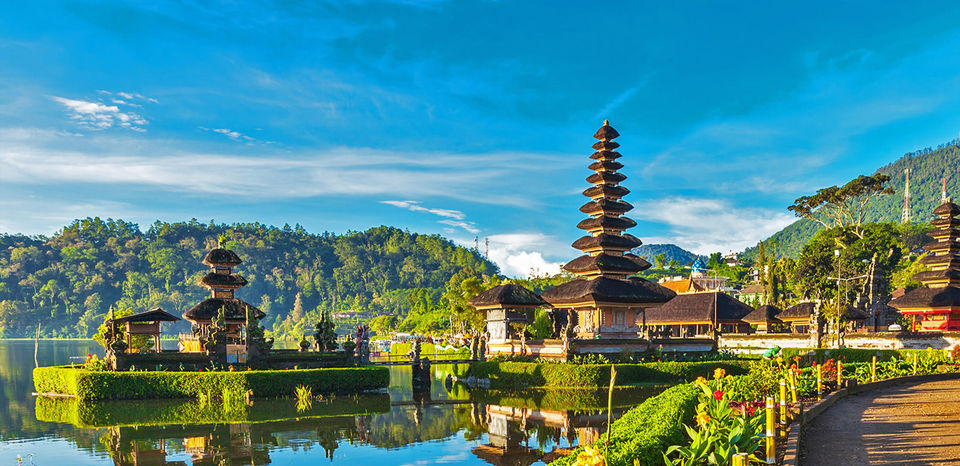 Blooming with culture, warm locals, delectable cuisine and untouched nature - Bali is my favourite place for all the reasons above and beyond! I had never planned to visit Bali four times, but the island kept pulling me back. My first trip to Bali was a solo journey where I mostly covered touristy places like Seminyak and Kuta. This was followed by a trip with friends where I played the role of a guide since I knew exactly what to cover. The third time, I was fortunate to have been invited for a destination beach wedding in Nusa Dua and the fourth one was with my partner where Uluwatu became our favourite! So for those of you who think that Bali is only for honeymooners, it's time to throw that notion out the window!
I can confidently say that I know Bali in and out, and here are 11 reasons why you must plan a trip to Bali in 2022!
A place for all kinds of travellers
1. Perfect for a budget traveller!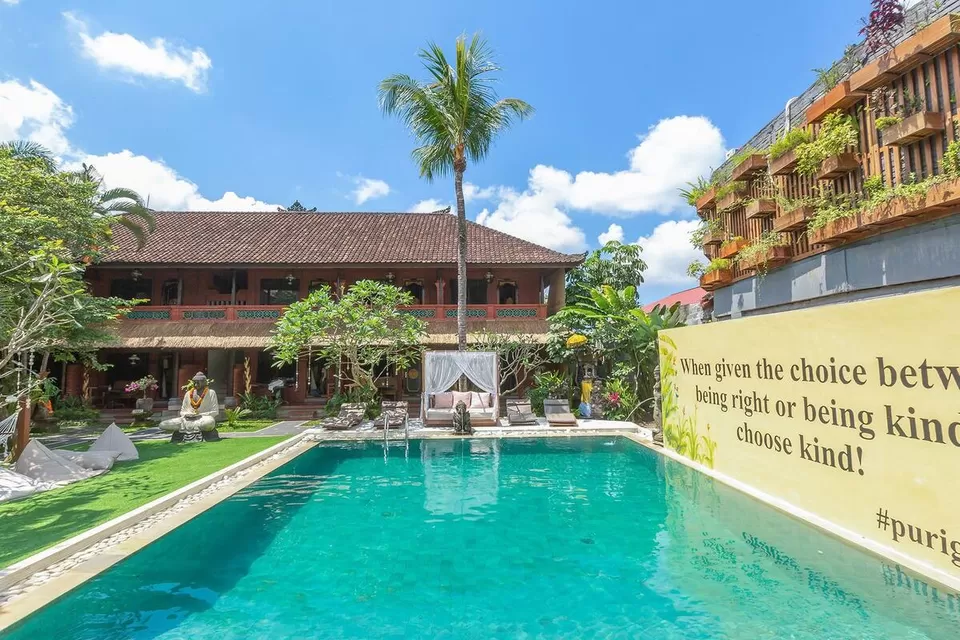 Bali is a place that has tons of hostels, five star resorts and airbnbs. Not just that, you can even have affordable meals under $10 each day and enjoy this place! If you are looking to spend less, yet don't want to compromise on quality of your stay, Bali will surprise you! The hostels and airbnbs come with big swimming pools, gardens, great service and friends you might make for life!
Some hostels I suggest are: Pillow Inn, Inn Between, Puri Garden Hotel & Hostel, Kos One Hostel, The Farm Hostel, Kosta Hostel, Socialista Lifestyle Hostel
Check out this article to know more: 6 Reasons Why My Partner And I Ditched A Resort And Stayed At An Airbnb In Bali
2. And if you like all things fancy, Bali has the best villas and resorts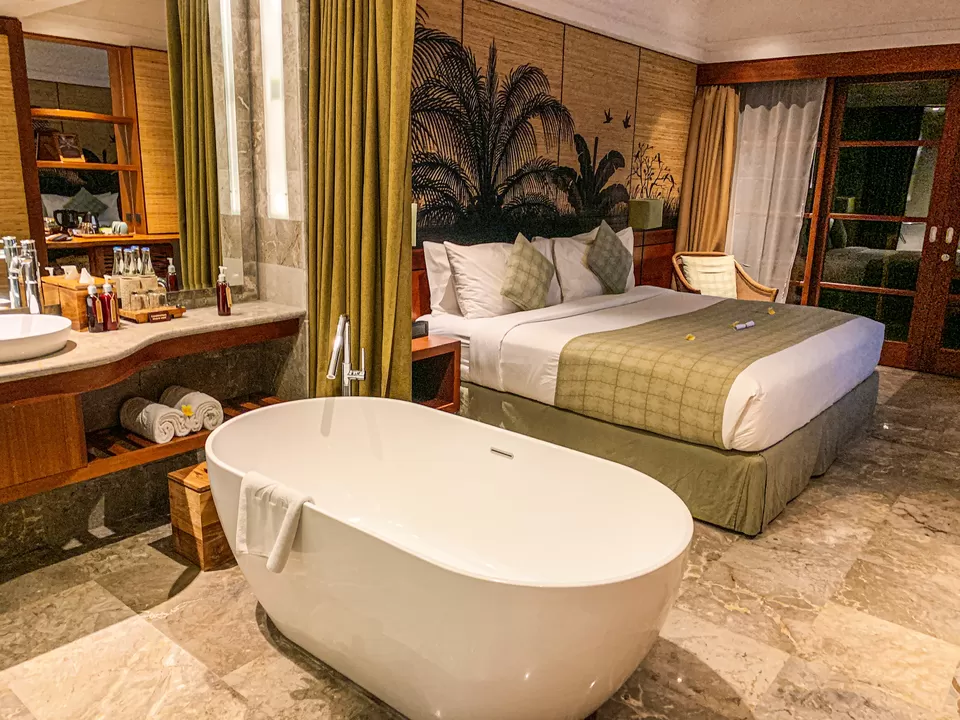 I love staying in villas and resorts and Bali has hands down some amazing resorts hidden in its jungles! The service is impeccable and incase you are on your honeymoon, you will be completely pampered by the staff. I loved our stay at Adiwana Resort Jimbawan which was in Ubud, surrounded by jungle. For those who are looking for some peace and quiet Ubud is the best town for you!
Some resorts I recommend are: Capella Ubud, Ayana Resort & Spa, Como Shambhala, Four Seasons Jimbaran, Karma Kandara
Check out this article to know more: Infinity Private Pool Villa In Bali At Just Rs. 10,000 For Two! Here Is Everything You Need to Know
3. Memorable sunsets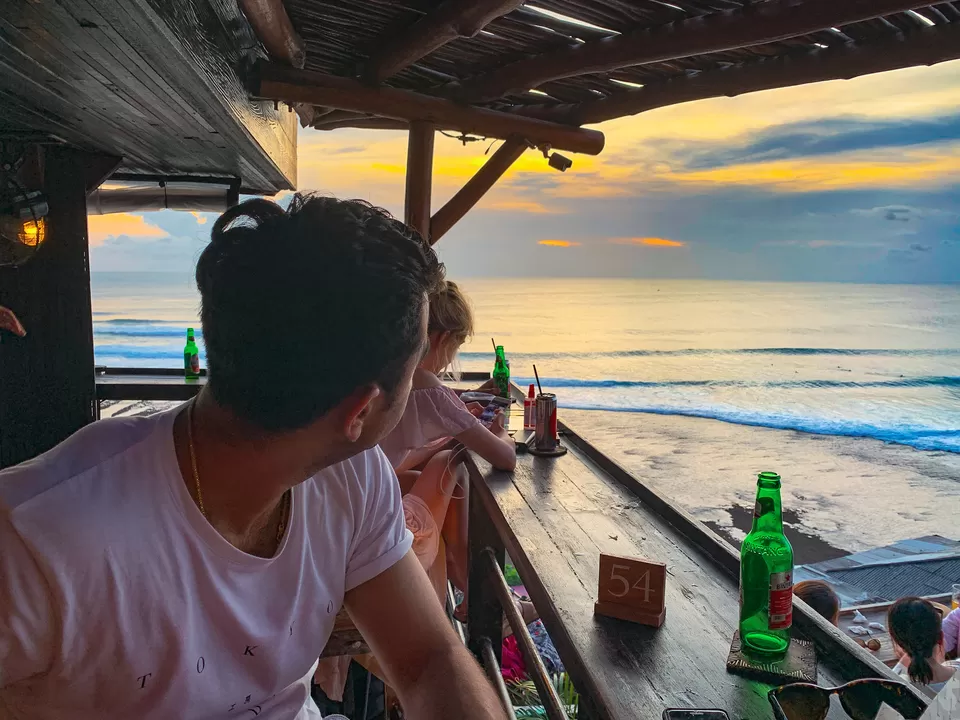 Bali doesn't only have the best beaches but also sunsets that will stay in your memories forever! Make sure to plan an evening just to sit peacefully and watch the sunset. My favourite sunset has been on Seminyak beach where the local dancers make a performance for you for free! And the one in this picture is in Uluwatu at a beach club, where we sat peacefully watching the sun going down.
4. Temples with distinct architecture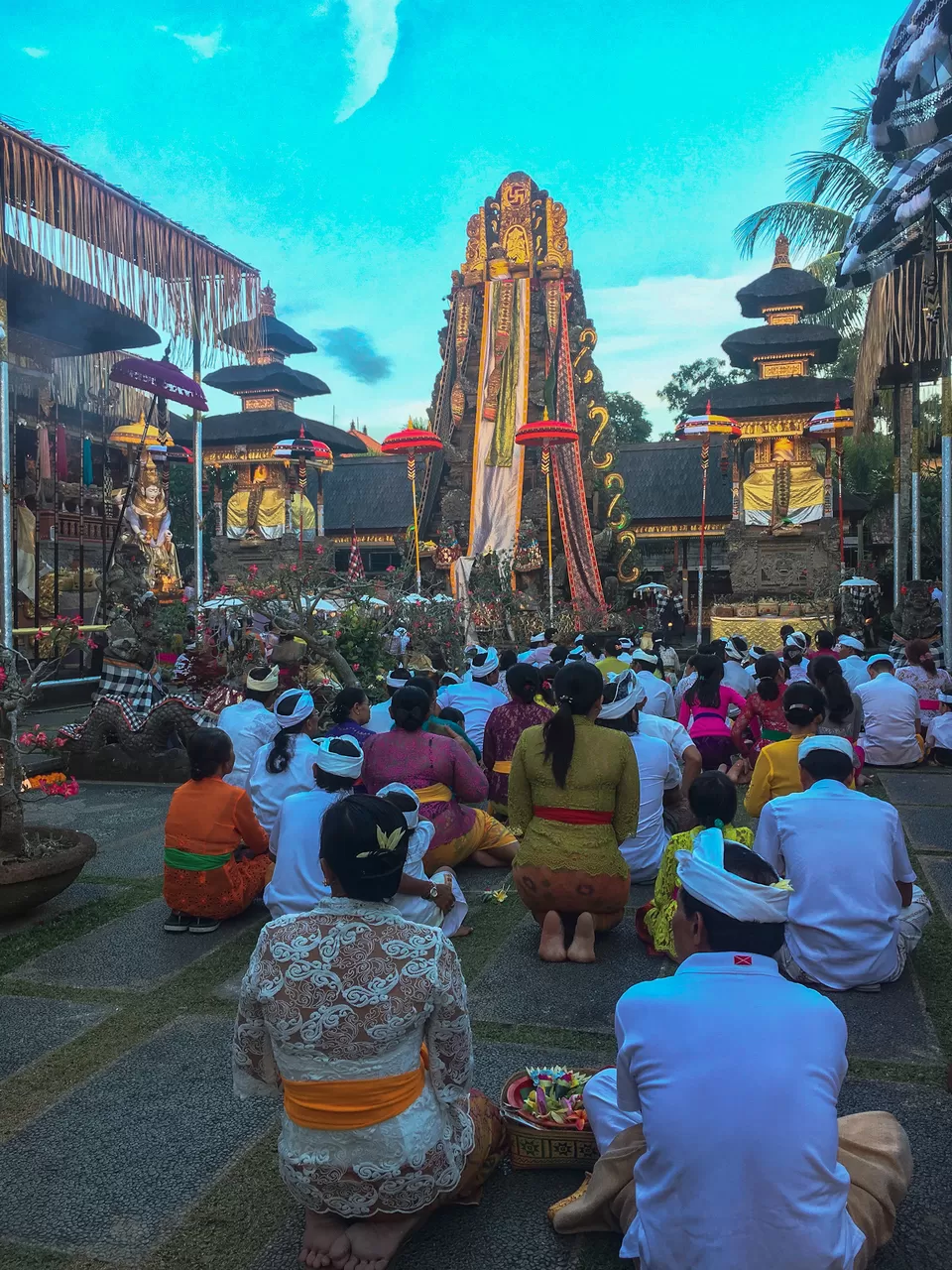 The temples in Bali are dedicated to Hindu Gods, and I related to them instantly. Even then there were a few differences in the idols and the way they pray. Irrespective of all that, the temples are very beautiful and will give you the peace and calm.
Some temples in Bali you must visit: Tanah Lot Temple, Uluwatu Temple – Pura Luhur Uluwatu, Ulun Danu Temple Bedugul Lake Beratan, Tirta Empul Temple, Taman Saraswati Temple Ubud, Besakih Temple
5. Best bars and beach clubs for party animals!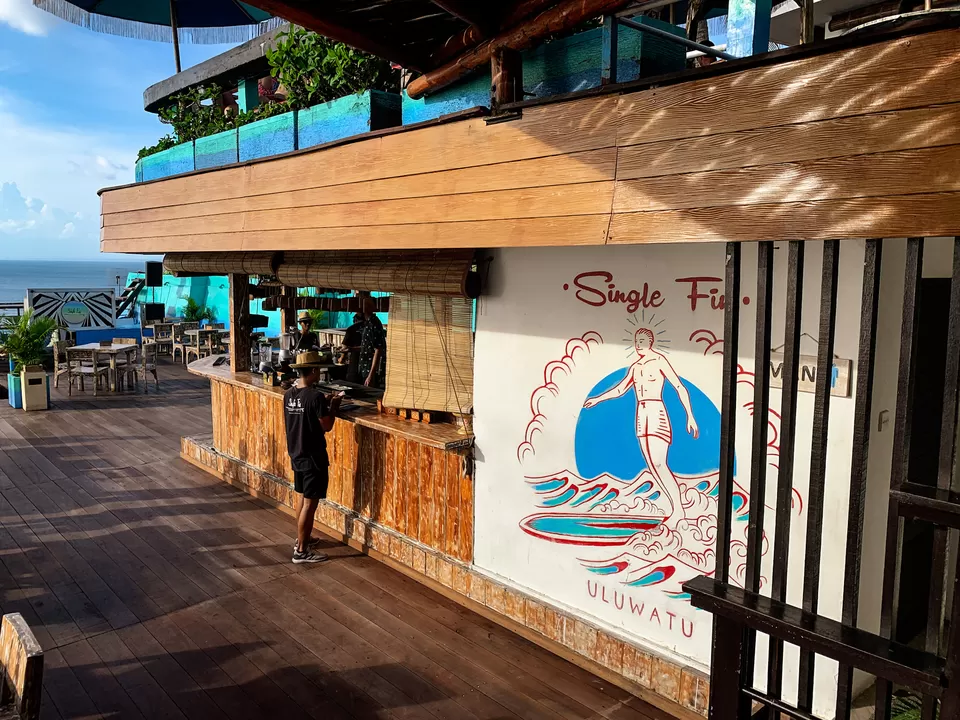 If you want to relax by the pool over looking the ocean, then Bali has some outstanding beach clubs. And if you aren't much of a pool person, you won't be short of options for a good drink!
Some beach clubs and bars I recommend are: Single Fin Beach Club, Potato Head Beach Club, Rock Bar, Karma beach club, Omnia Dayclub Bali, Ku De Ta, Jungle Fish Bali
6. Adventures for thrill seekers!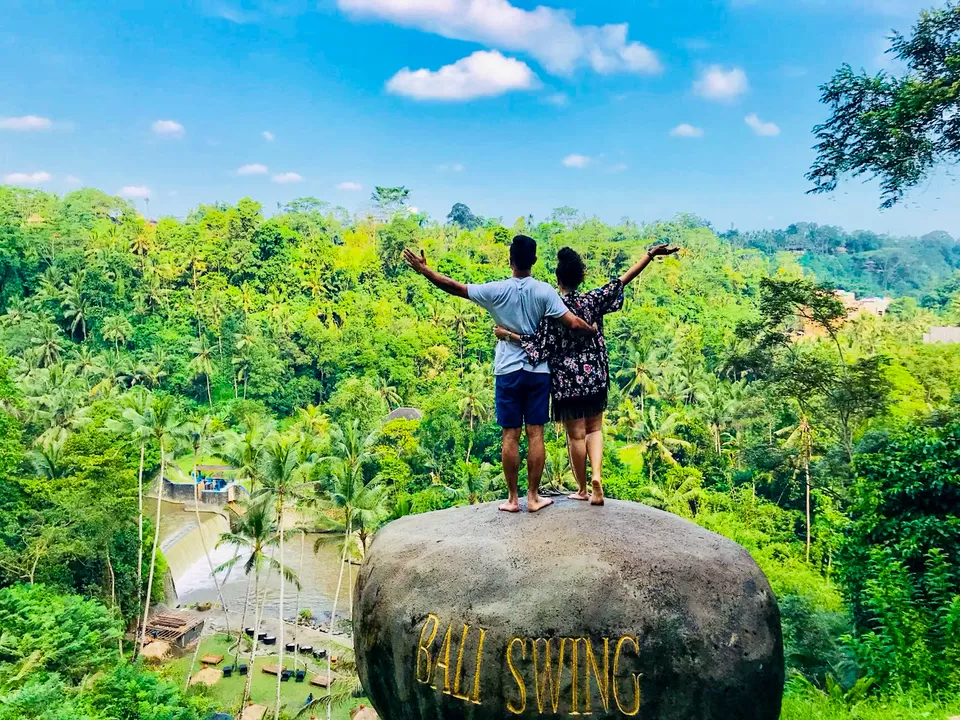 If you are a water baby, you must try fly boarding and let me know if you manage to do a backflip! Feel the adrenalin with your friends as you experience white water rafting or jump off a cliff at Aling Aling Waterfall. In case you don't want to be anywhere near water, the ATV rides in Ubud are curated for thrill seekers! Since Bali has a diverse marine life you can go for diving at Manta Point too.
Don't miss out on trying the Bali Swing in Ubud. Swing over the jungles of Ubud as the swing goes high up in the sky or take photos for the gram in a life size bird nest!
7. Sunrise for mountain lovers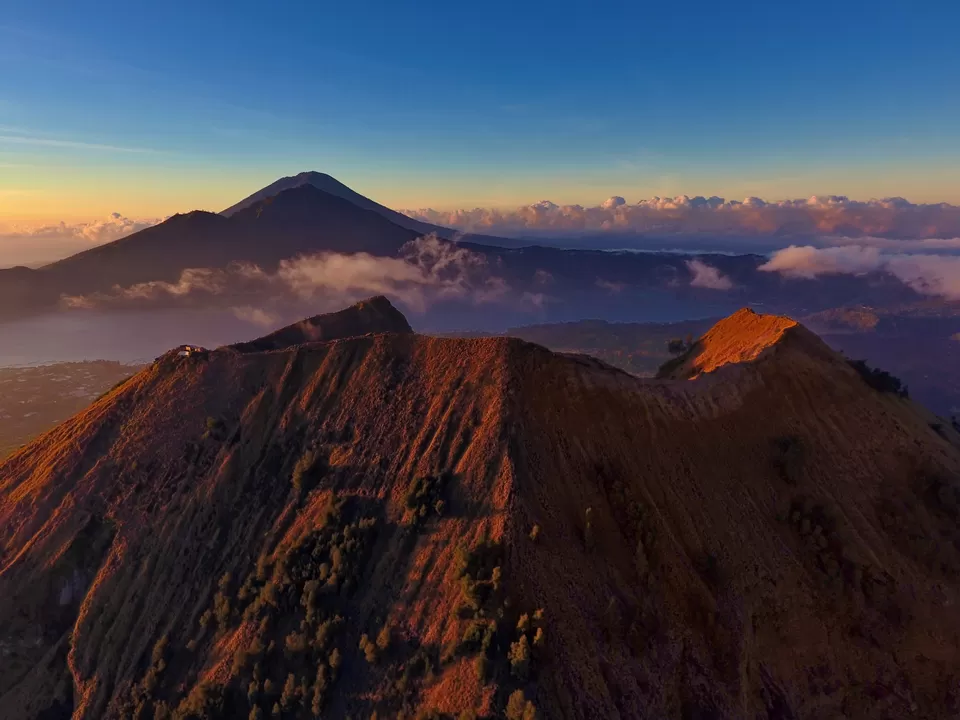 Mountain lovers, your wish is granted! You can trek up Mount Batur and watch the surreal sunrise views over nearby volcanoes Mount Agung and Mount Agung! Please note that eruptions in the past have made this experience worth giving a thought, but we managed to return home safe and an unforgettable memory!
8. Tropical paradise for nature seekers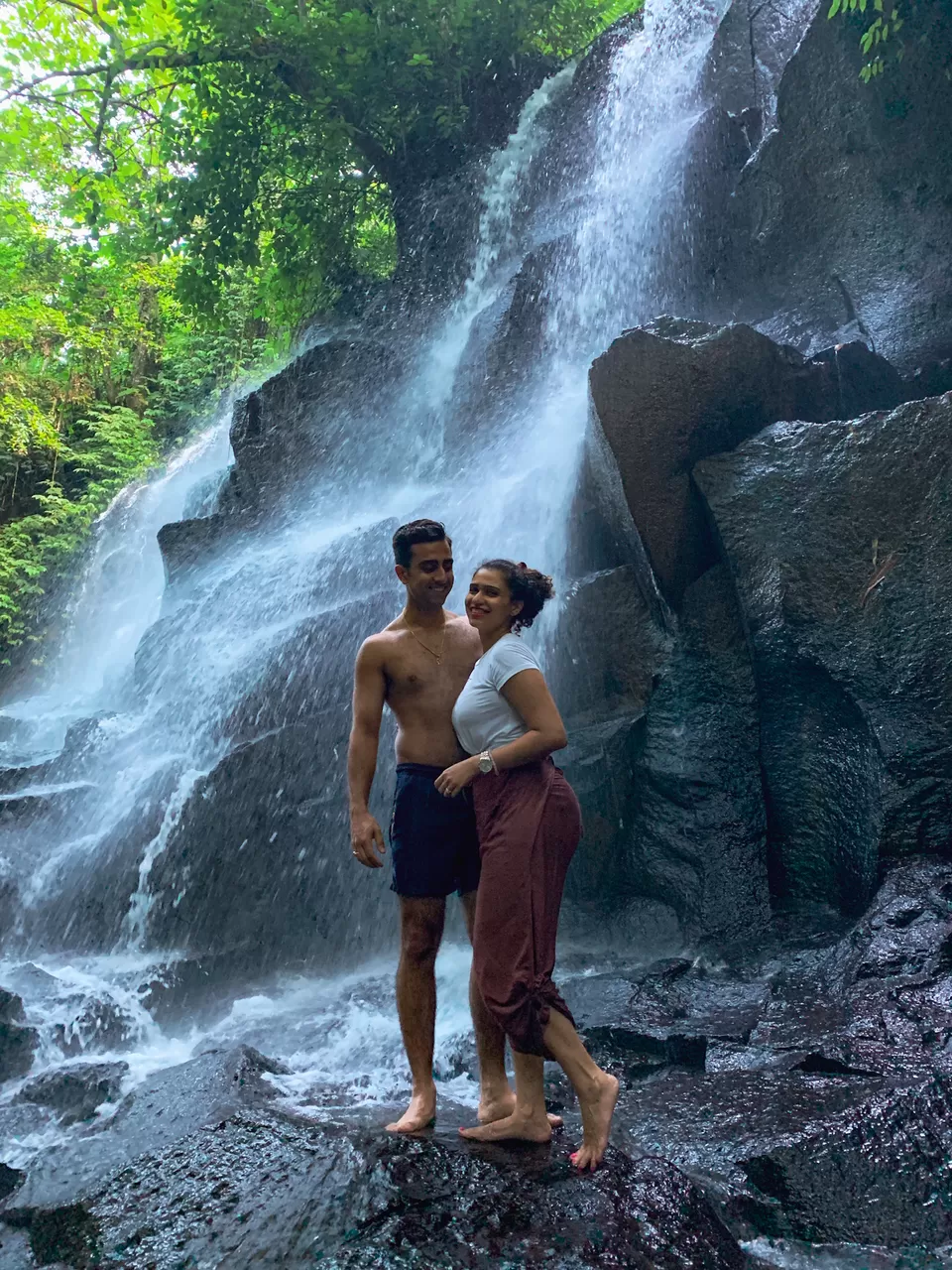 Bali is blessed with some hidden waterfalls, and you have to walk through the jungle to find these. Some waterfalls that I highly recommend visiting are Tibumana and Tukad Cepung. I was mesmerised the minute I stepped in front of the gushing waterfall surrounded by pure untouched jungle! Trust me, you will love this! You will need to set aside one day in Ubud to visit the waterfalls clubbed with the temples.
8. Yoga and Spas - Relax before you leave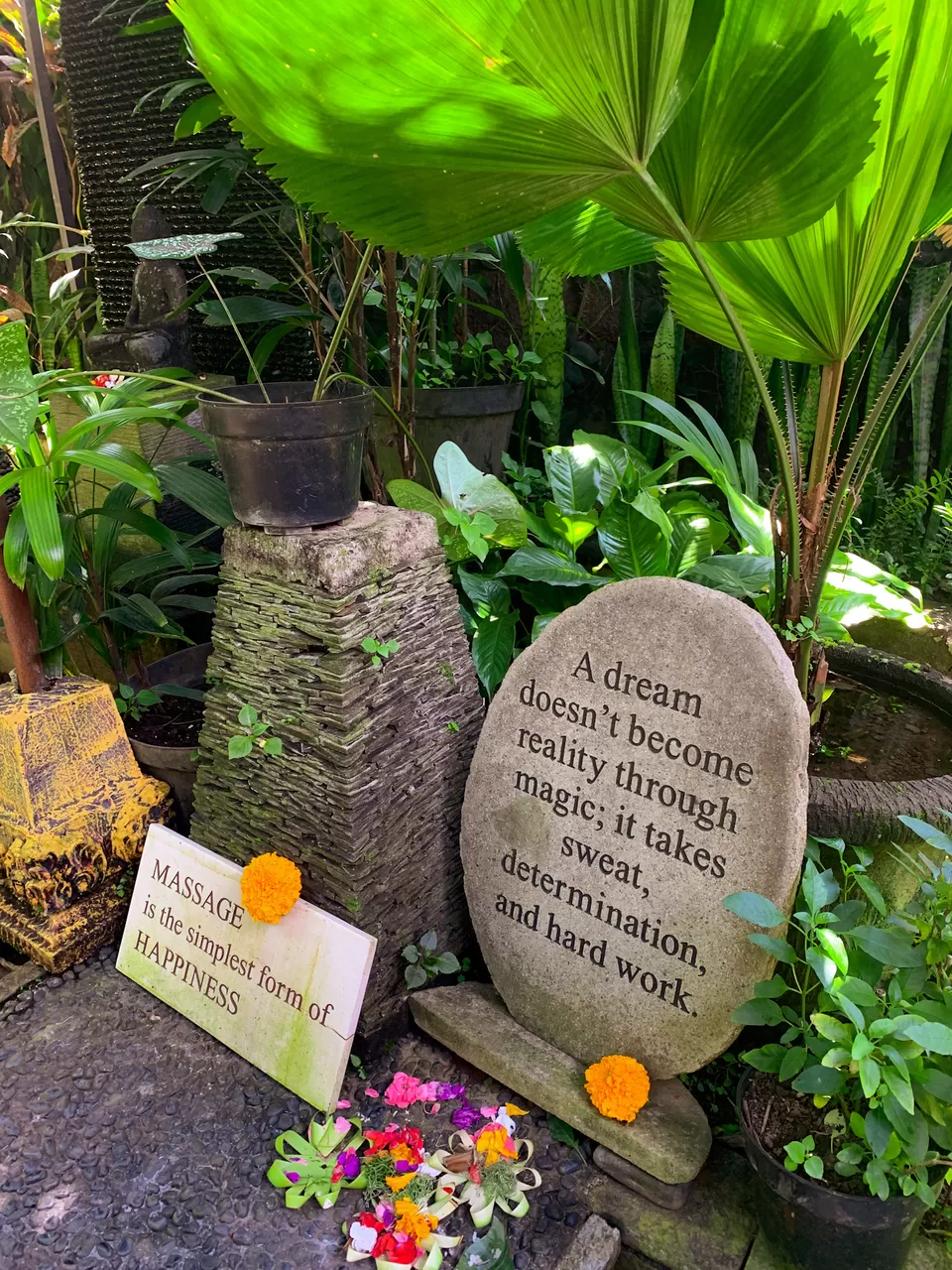 Bali is a place where yogis make their way to take the yoga teacher training. Don't feel pressured if you aren't a yogi. You can just take spa yoga class in Ubud if you want to relax or stretch your body without being alone in your room. Another way to destress is by indulging in a spa session, and you will find these everywhere in Bali. Ranging from high end to local affordable spas, the service always stays impeccable.
Some spas I recommend in Bali: Spa at Maya Ubud, Sacred river spa at Four Seasons Resort Sayan, Karma Spa at Karma Kandara, Royal Kirana Spa
7 Best Wellness Treatments You Can Only Get In Bali
9. Safe for a girls trip - Plan that bachelorette!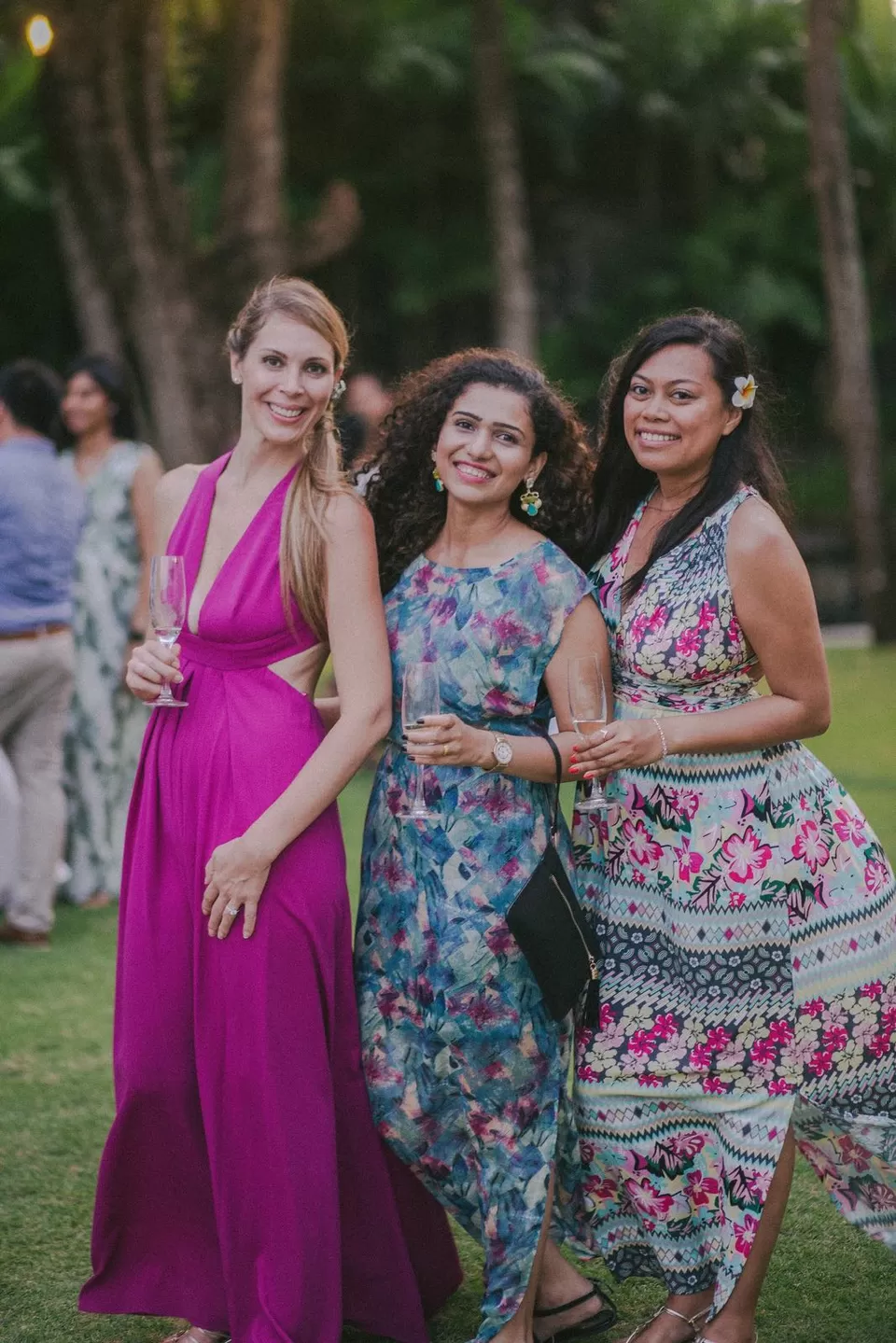 Bali is a very safe place (unless you are roaming alone in the middle of the night). Being safe, Bali makes a great destination for a girls trip, bachelorette or even a solo trip! Some places I suggest you can stay while on your trip with girls are Seminyak, Canggu and Ubud.
10. Delicious food!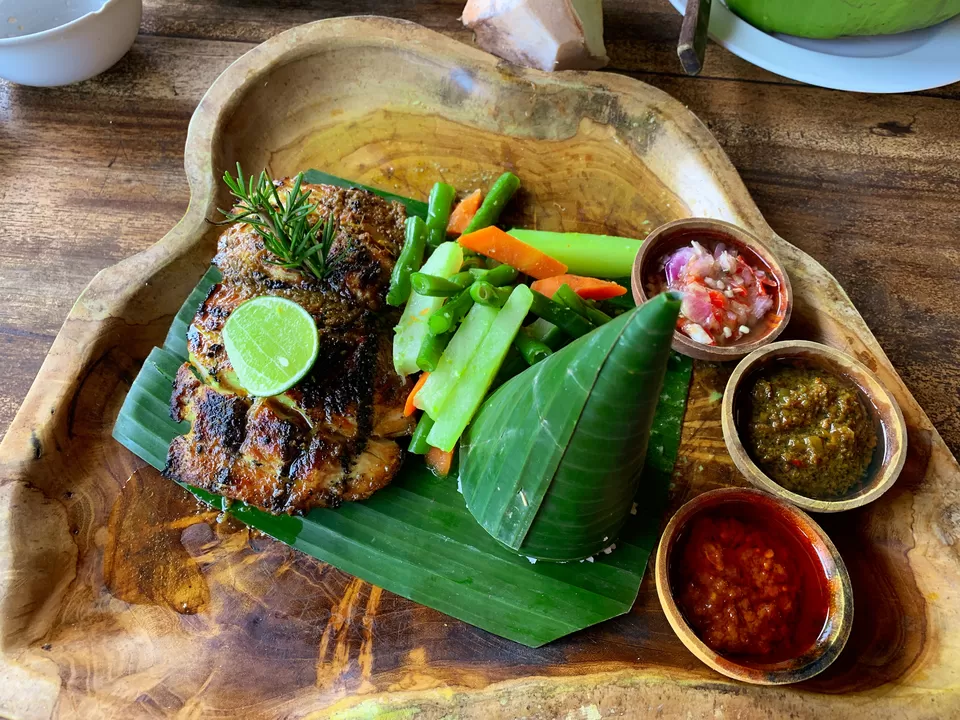 Since Bali is visited by all kinds travellers, it has all types of diverse cuisines too. From local Indonesian to continental you will find everything that suits your taste buds. Try the local meals in small home run restaurants located near the rice paddies of Ubud.
And if you are a vegetarian, you won't need to worry because Bali has tons of vegetarian and vegan friendly options. Bali has some really good cafes for coffee-holics, healthy food lovers and unique restaurants. Make sure to visit one of the below restaurants before you leave.
Best cafes/restaurants in Bali: Motel Mexicola, La Favela, The Lawn Canggu, Old Man's, Revolver Espresso (for coffee lovers), Ginger Moon, Warung el Passo
11. Local art and shopping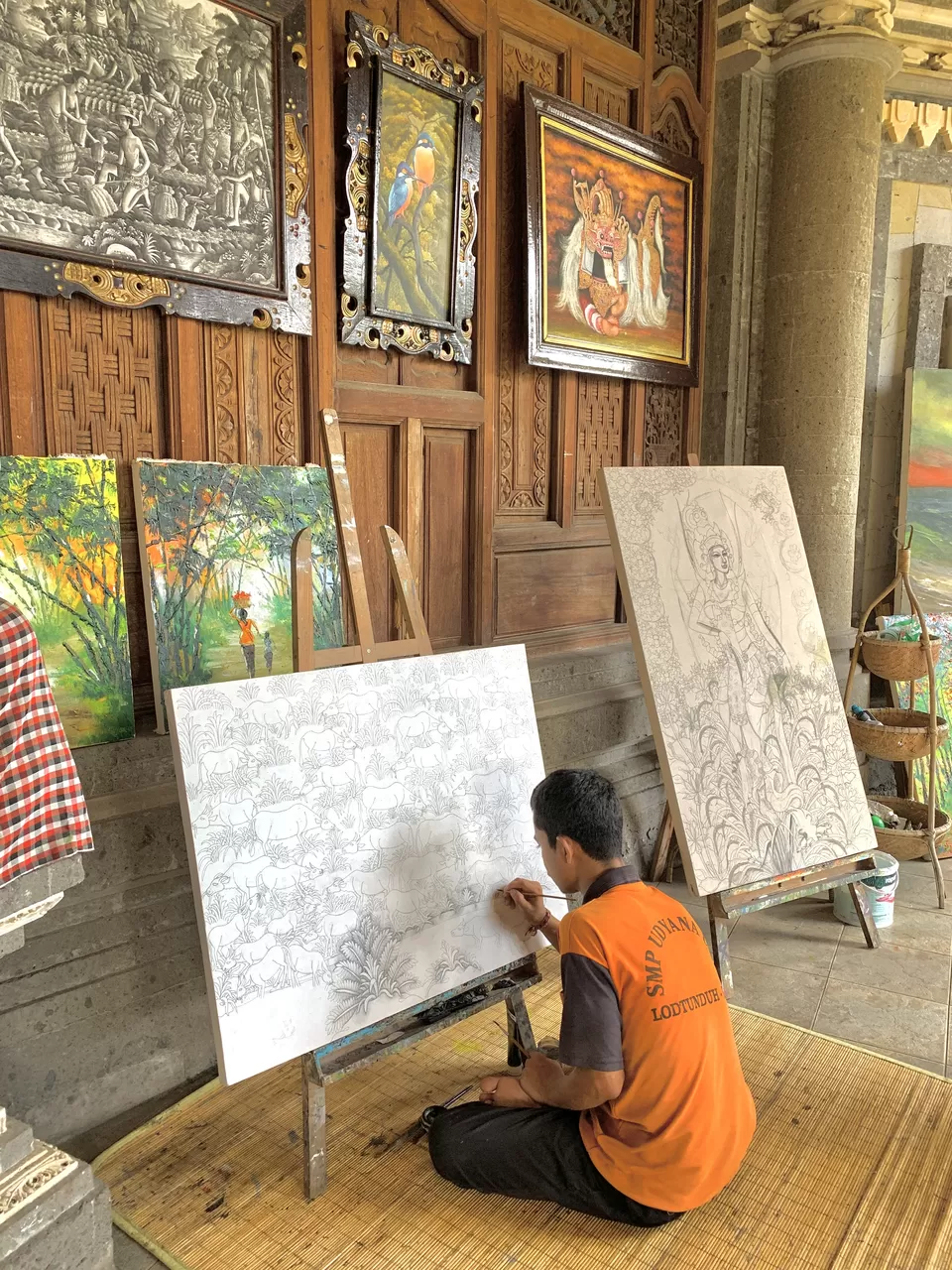 We ended up buying a painting made by a local artist in Ubud village. I always like to support small businesses and local art wherever I visit. Isn't it wholesome when you know you will be helping the local people?
Bali also has good shopping options for homeware, clothes, bags and much more! Make sure to keep some space in your bag while packing your bag since you will end up shopping from this beautiful destination.
Must visit places when in Bali
Ubud - Best for peace seekers and nature lovers
Canggu - New and affordable pool villas for big groups
Seminyak - Where the party begins
Kuta - Water sports and beaches
Uluwatu - Cliff top bars, temples and best sunsets!
Nusa Penida Island - Best kept secret of Bali
Jimbaran - Blue water beaches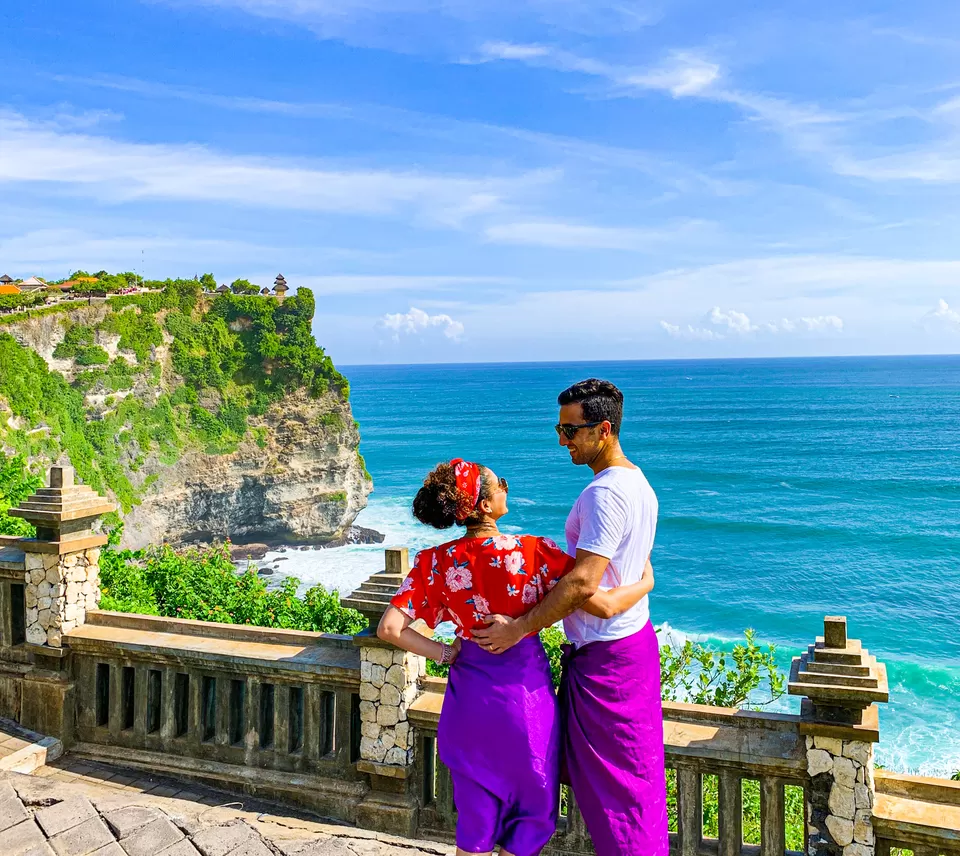 Read this article before you start planning: A Guide To Bali
Bali is a place that has something for everyone. It is a place you must visit at least once in your life. A place which will remind you of Goa for its free spirit but also ground you with its unique culture. I fell in love with Bali from my first trip and haven't had anything to complain about till date. Come 2022 make sure to plan a trip with yourself or your loved ones! Don't wait, travel wherever you can while it lasts!
Ready to travel for free? Earn credits and redeem them on Tripoto's weekend getaways, hotel stays and vacation packages after the pandemic is over!
Explore the best of travel inspiration on Tripoto Instagram!