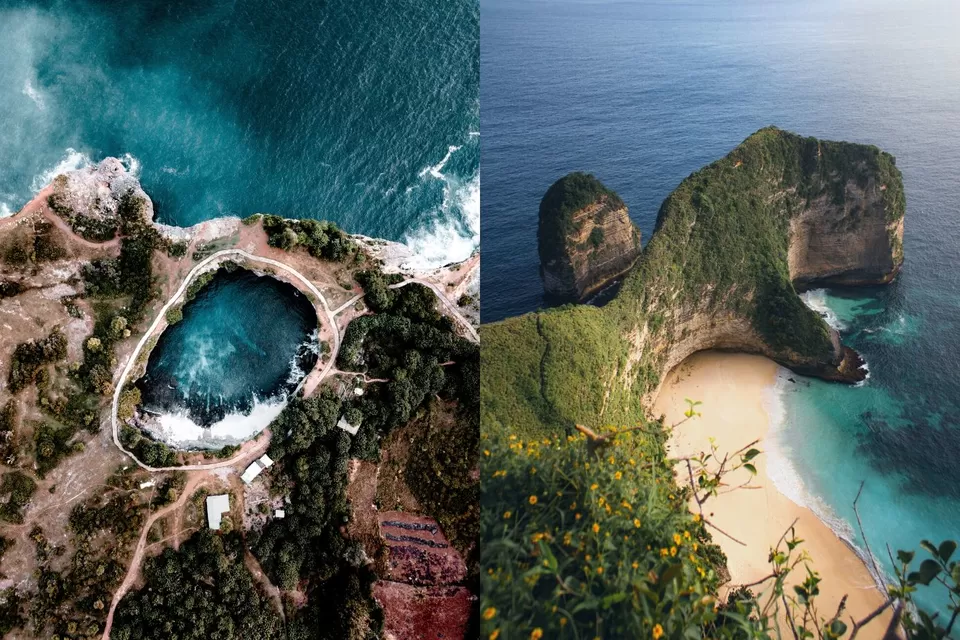 This is the part 2 of the complete Bali itinerary, which includes a trip to Nusa Penida and Nusa Lembongan. For part 1, check out this one: Bali Itinerary: Ubud for 3 days.
These sister islands of Bali are definitely worth your time and dime. If you're in Bali and are planning on missing one of these, you'll be missing out on the most beautiful part!
I've said this before and say it again, you cannot go wrong with Bali. With pristine beaches, postcard-perfect vistas, lush greenery and insanely hospitable and kind people, Bali is a traveller's dream. Nusa Penida, just a 40-minute boat ride from Bali's Sanur harbour, lies a hidden paradise that packs a myriad of otherworldly marvels. Say hello to Nusa Penida, a lovely little island located off the southeastern coast of Bali. A 20-minute boat ride away, lies Nusa Lembongan, an even smaller island with an unmatched beauty. With winding roads, a rustic charm and a gorgeous blue glittering ocean, these two islands are paradise re-imagined.
This itinerary is the second part of a 9-day extensive Bali trip which includes Ubud, Nusa Penida/Nusa Lembongan, Seminyak and Uluwatu.
Let's dive in!
Before you start for Nusa Penida/Lembongan, here are some things you should know:
1. When you book your hotel, do ask for a round trip transfer from the harbour to the hotel and back. You may need to pay a little extra something, but trust me, it will ease your worries a lot.
2. There are several boat operators that take you to and from Nusa Penida and Lembongan. Rocky Fast Boat Service is the best one for Nusa Lembongan. For Penida, Maruti Group and Skypenida Fast Boat services are both great.
3. Be careful of the bag you carry. It is best if you can store your bigger luggage elsewhere and just carry a backpack for 3 days. You can store it in the hotel you'll stay for the next leg, after you come back from Nusa Lembongan/Penida. The boat actually will carry your bigger luggage, but dragging it across the harbour by yourself is a pain. My hardshell case bag actually broke near the wheels and I had to exchange it after coming back. But, if you have a cloth suitcase, you can brave the risk, if not, backpack is the best solution.
4. Nusa Penida, unlike Nusa Lembongan, is a bigger island and it is not a 10-minute van transfer from the harbour. It normally will take you around 40-45 minutes to your hotel, and most hotels do not have a beachfront view, although you will get an ocean view. Hotels are minimum 40 hours away from Broken Beach or Kelingking Beach, and the road is terrible. It is advised not to get yourself a scooter or motorbike in Nusa Penida since the road is rocky, long and hilly. Because of all this, I personally suggest you stay at Nusa Lembongan, hire a scooter and take a day trip to Nusa Penida for sightseeing and for a snorkelling trip.
5. On your transfer day, remember that you will definitely get wet till your waist up. There is no jetty, so the boat is harboured on the shore. You need to walk up to the boat and climb it. I am a short person and I got my bum wet. I felt really icky since it was my period, day one. So, avoid wearing a sanitary pad and use a tampon (if it's that time of the month).
1. Transfer to Sanur Harbour
Check out early from your hotel. If you're staying in Ubud (following part 1 of this itinerary), it will take you about an hour. If you booked a boat for 11 am, preferably you should start by 9 am.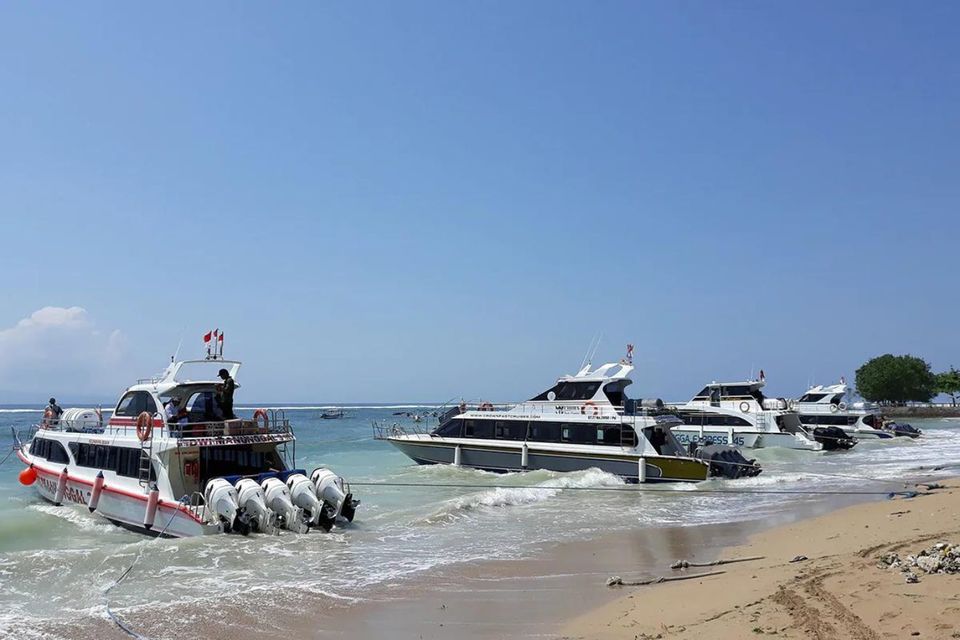 2. Take the boat to Nusa Lembongan
We chose Rocky Boat Service because of its reliability and safe and secure handling of our luggage.
3. Get picked up from Nusa Lembongan harbour by your hotel car.
Note: We requested our hotel Mahagiri Resort Lembongan to arrange for the transfer from the harbour to the hotel. They will pick you up from your hotel in Bali mainland, and then the Rocky Boat Service men handled our luggage. After getting down from the boat, they also took our stuff to the transfer rickshaw van. Any hotel from the harbour in Lembongan is within a maximum distance of 10 minutes. So, it will be a very short ride.
4. Check-in at hotel
Your check-in will be fast and and done in no hassle. After a much-needed shower, head for a good lunch. There are plenty of restaurants and cafes nearby, all over Lembongan.
5. Hire a scooter
Tell anyone at the reception you need to hire a scooter and you'll get one in 10 minutes. Price is Rp. 75,000 (INR 400). If you cannot ride, get the same rickshaw vehicle to take you around after lunch.
6. Ride up to Mushroom Bay
Just a 12-minute scooter ride from Mahagiri Lembongan, Mushroom Bay is a beautiful turquoise beach, which is also kid-friendly. The northern end of this beach has an all-day dedicated swimming area that will be exciting for those who just want to chill around the coastline.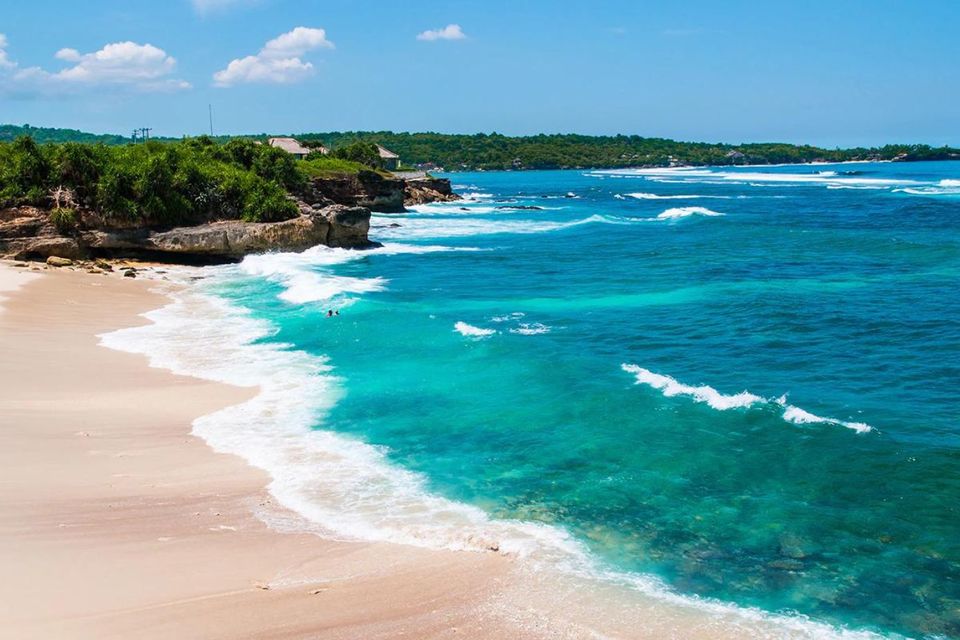 7. Dream Beach
Five minutes from Mushroom Bay is the beautiful Dream Beach. If you want to avoid the crowd, which is not much, Dream Beach is more ideal for you. This one is a beautiful beach that is more suitable for experienced swimmers since there are rips, large swells, and tides which you should be mindful of. There's a fantastic café at the edge of the cliff and you can have your late-lunch refreshments here.
8. Devil's Tears
Just turn around and you will see Devil's Tears, right opposite Dream Beach. Devil's Tears is also known as the "edge of the earth". It is where a rugged cliff meets untamed ocean tides. You can spot a powerful blowhole that spits out giant plumes of water, which is exciting and refreshing at the same time. Enjoy your sunset here with a bottle of Bintang beer, which is absolutely magical.
Return to hotel: Ride back to your hotel or you can enjoy the breeze sitting near Dream Beach for as long as you want. Have your dinner by 8.30 and call it a night.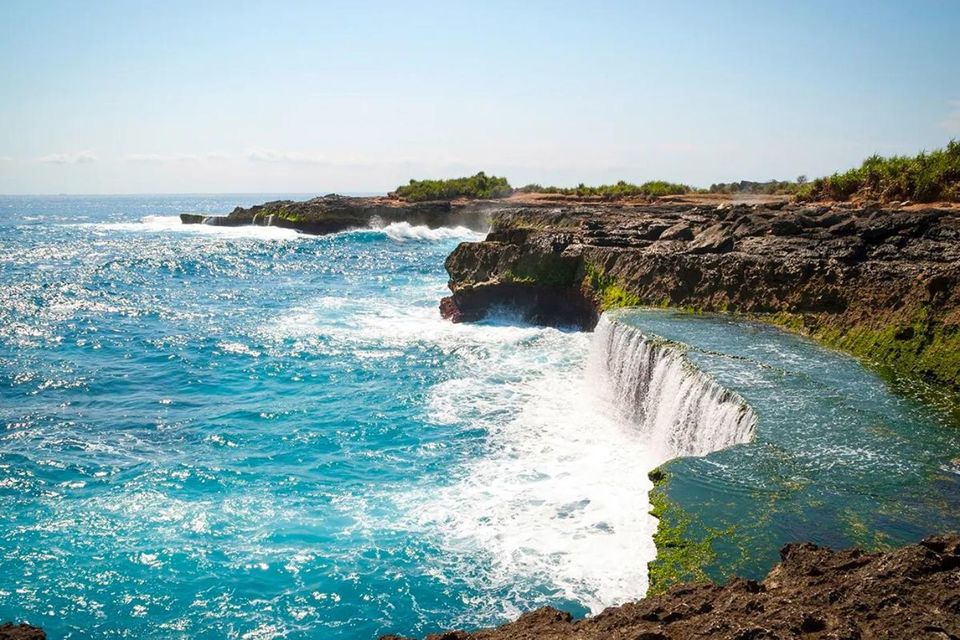 Get ready for a fun-filled day of activities.
1. Snorkelling trip to Nusa Penida
Have a good, filling breakfast and wait for the carriage to pick you up from the hotel. Book a snorkelling package from Klook, which will be super convenient for you. The package includes transfer to and from your hotel, snorkeling sessions at 3 different spots in Nusa Penida, and also equipments such as snorkel, mask, fins, life jackets, and other safety tools. You will also get an underwater camera to be shared by the group and the photos and videos will be sent to you via email and WhatsApp.
Price for 1 adult: INR 2,198
Pro tip: You will need a Nusa Lembongan retribution fee of Rp. 25,000 person, which is INR 133.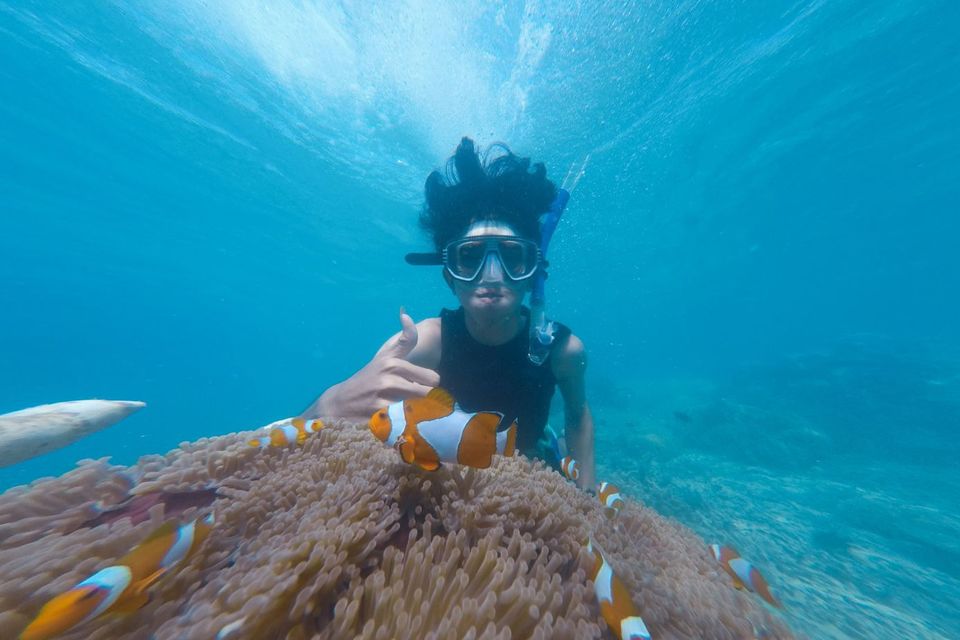 2. Leisure time
Return to your resort, relax and have the rest of the day at your leisure.
1. Take a trip to Nusa Ceningan
Nusa Ceningan is Lembongan's nearest neighbour and is joined by the picturesque Yellow Bridge. This little island is blessed with mesmerizing beaches with white sand which is super soft to touch.
2. Cross the Yellow Bridge and head to Secret Point Beach
Located on the southwest of the island, Secret Point Beach offers a serene spot surrounded by enchanting scenery. The sand is pearly white. At the front, you will be presented with one of the most breathtaking ocean views in the southeast of Bali. To your left and right, there are small cliffs covered by lush eye-soothing greeneries.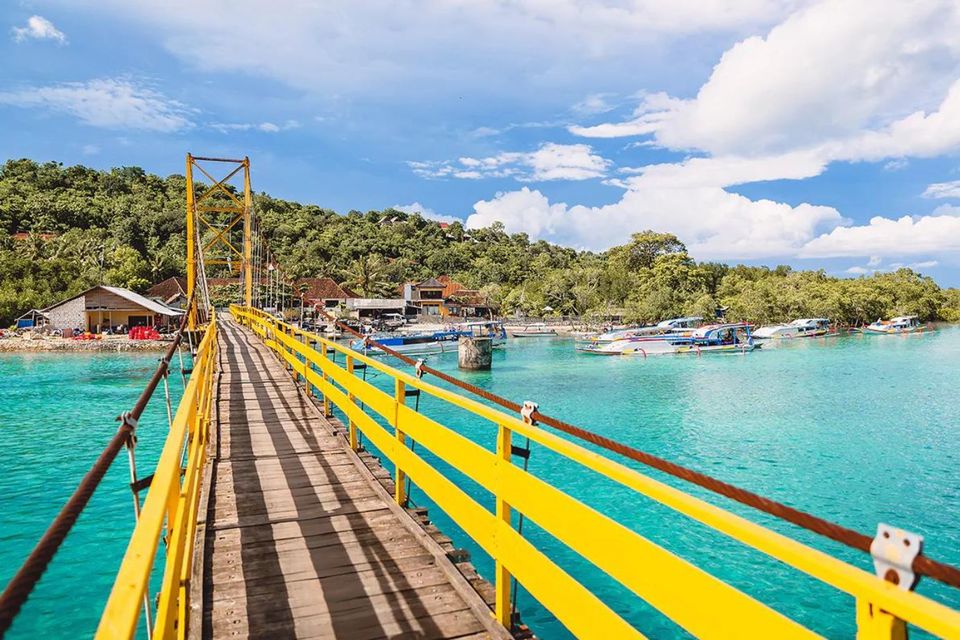 3. Head to Blue Lagoon
Walking distance from Secret Point Beach, Blue Lagoon offers a breathtaking scenery. From a 20-metre-high cliff, you can witness a picturesque cove filled with bright blue waters.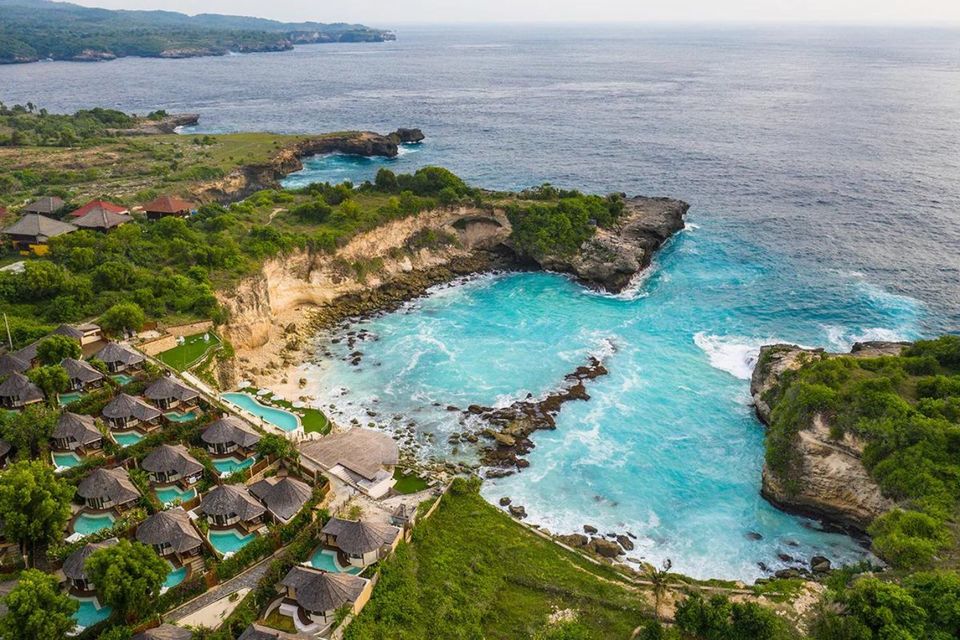 4. Kayaking through mangroves
Just take your scooter back to your hotel in Lembongan and book yourself a mangrove tour where you can kayak peacefully for one hour. It is a relaxing activity that is sure to charge you up for the rest of the trip.
5. Enjoy a peaceful sunset
You can visit Coconut Beach, which is just a 10-minute ride from your hotel, or you can even relax at the beach of your resort and enjoy a beautiful sunset while swimming, or while sipping on some refreshing cocktails. Either way, it is a dream come true.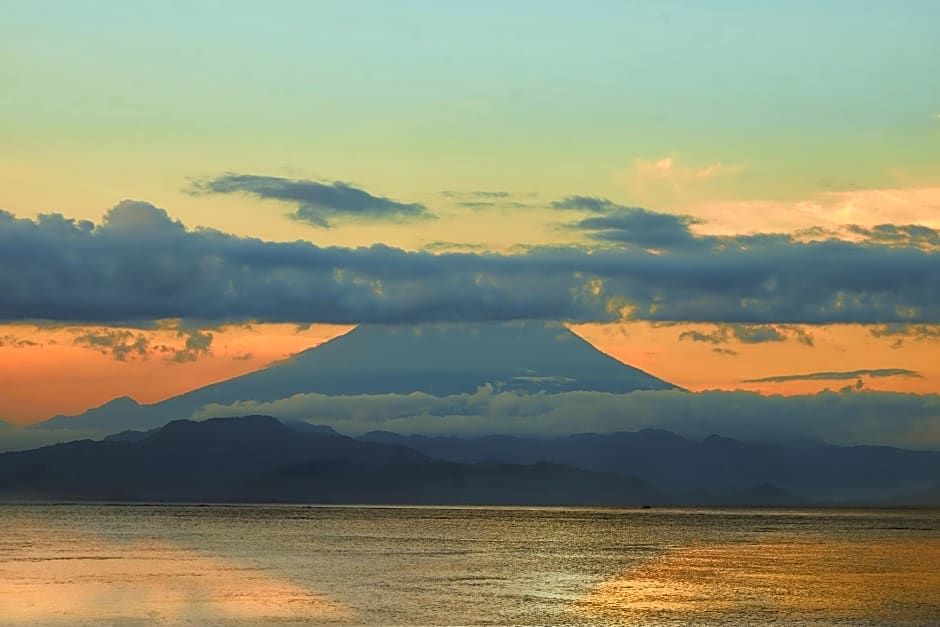 As your Day 3 comes to an end, so does your Nusa Lembongan and Nusa Penida trip. If you want to explore Penida instead of Nusa Ceningan, then book yourself a day trip to Penida island and explore the best of it. But I will say, it is more for those who are affected by FOMO and want to take those famous Instagram shots, because for me, Lembongan and Ceningan will offer you both blue waters, a rustic island vibe, beautiful panoramic views of the Indian Ocean.