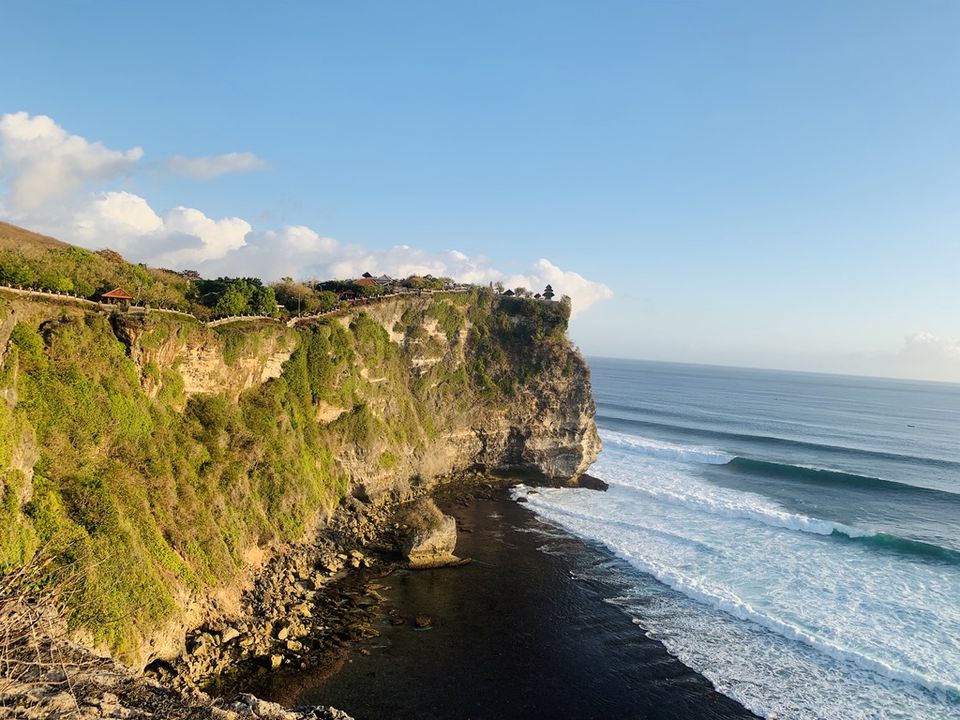 Bali, commonly known as the 'Island of the Gods' has something to offer to everyone who visits. From the party spots at Kuta & Seminyak or the surfer's hotspot at Canggu, the hidden beaches at Uluwatu or the islands surrounding the mainland, Bali has a unique something for everyone.
However, I must admit that I did not like all the areas I visited and will mention the reason as we move through each location.
Most of you would have heard, read or searched on Bali and understood that it has some of the best luxury resorts, party spots, and water sports adventure but trust me the best way to experience a good mix is by staying in more than one location at a time and moving around. That's when you soak in the essence of Bali! So let's get started.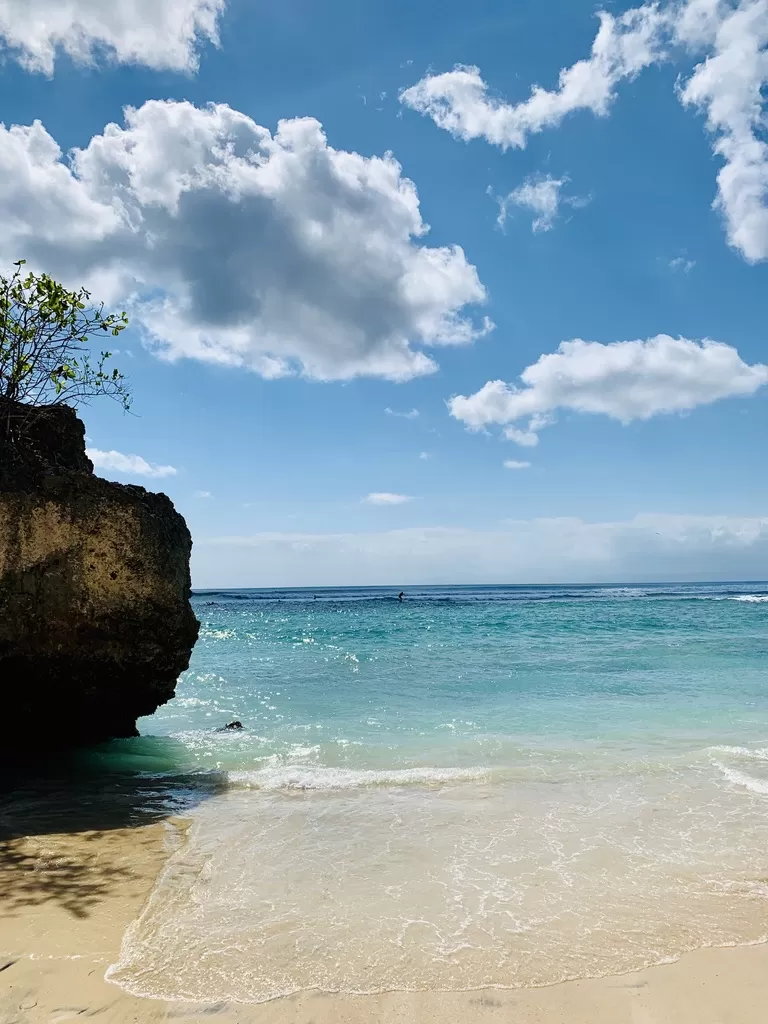 Welcome to Bali airport - Ngurah Rai International Airport.
It is chaotic, crowded and buzzing throughout the airport. Couple of things that you would want to make a note here :
- Don't exchange your currency at the airport, you will get better rates at authorized centres in the city.
- Don't book a pre-paid taxi as you can get better deals outside (if you are not the adventure type please do book it) but I stepped outside where I had a horde of drivers willing to give me ride. A little friendly negotiation will not harm and you should be on your way to your destination. For me my 1st stop was UBUD!
Ubud
I realized that Ubud is not a place where you need a long to-do list coz none of the sight seeing's things are a 'must-do'. You would rather eat, walk through the rice terraces, visit some great temples, indulge in some relaxed yoga sessions and don't forget to get the Balinese body massage to rejuvenate. This would make your visit to Ubud a complete experience.
But I did much more as it was my first visit, so take a free dive to understand your taste is like and if you would want to do it.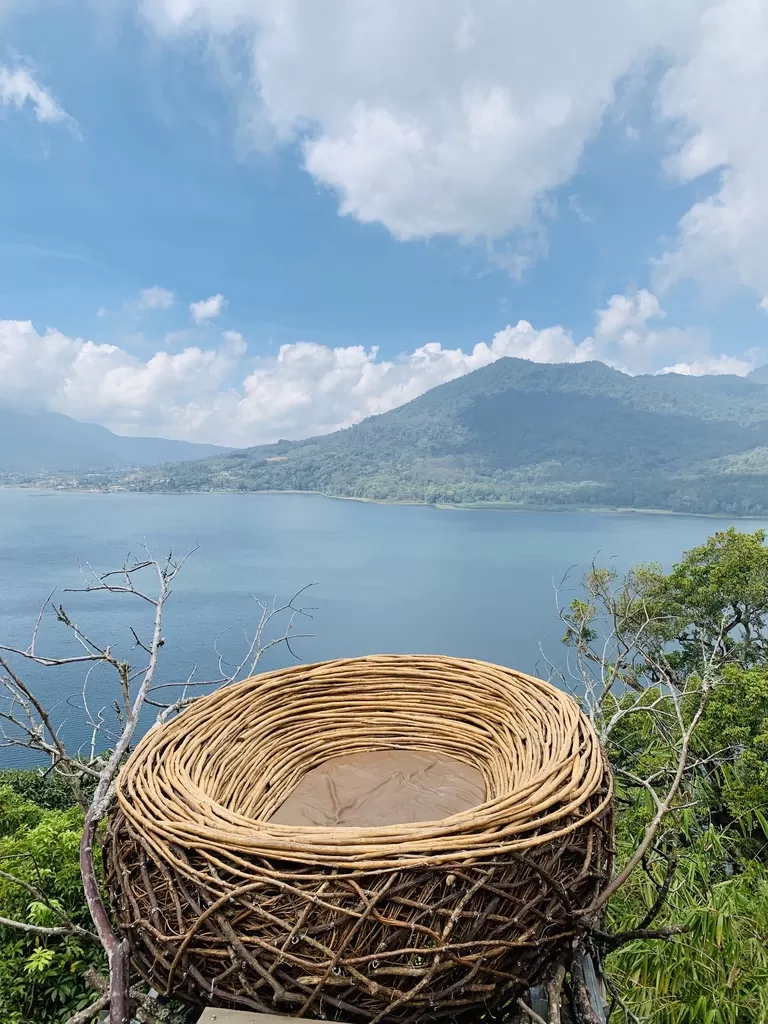 There are plenty of hotels, hostels, villas, Airbnb's to look at, whatever you pick up I recommend you choose something which is 10-15 mins away from the city centre (it depends on which season you visit, I went in august and it was super crowded). I stayed at Uma Sari Ubud Villas. Some other good areas to stay would be Campuhan (it's nice and quiet) or near the twin lakes at Wanagiri Hills.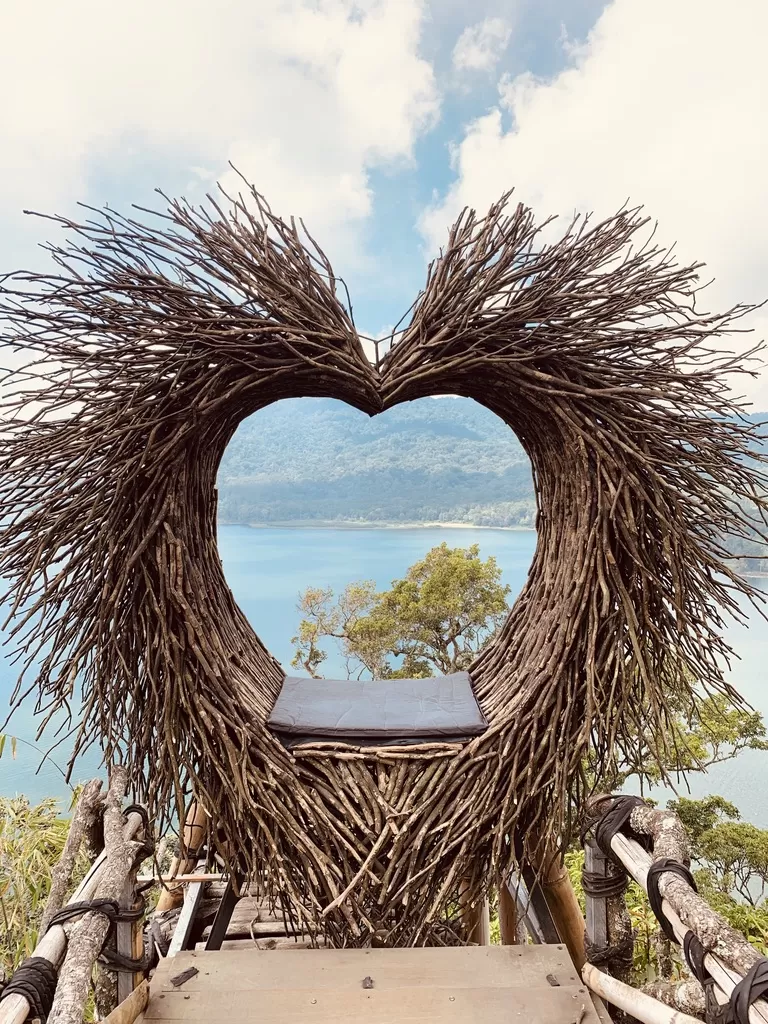 If you know how to ride a scooter than that is the best thing to happen to you (don't worry as its safe and best way to travel, especially moving around in the traffic jams). Take a scooter and you can go on exploring every bit of Ubud.
Below are the places I visited :
- The Sacred Monkey forests Sanctuary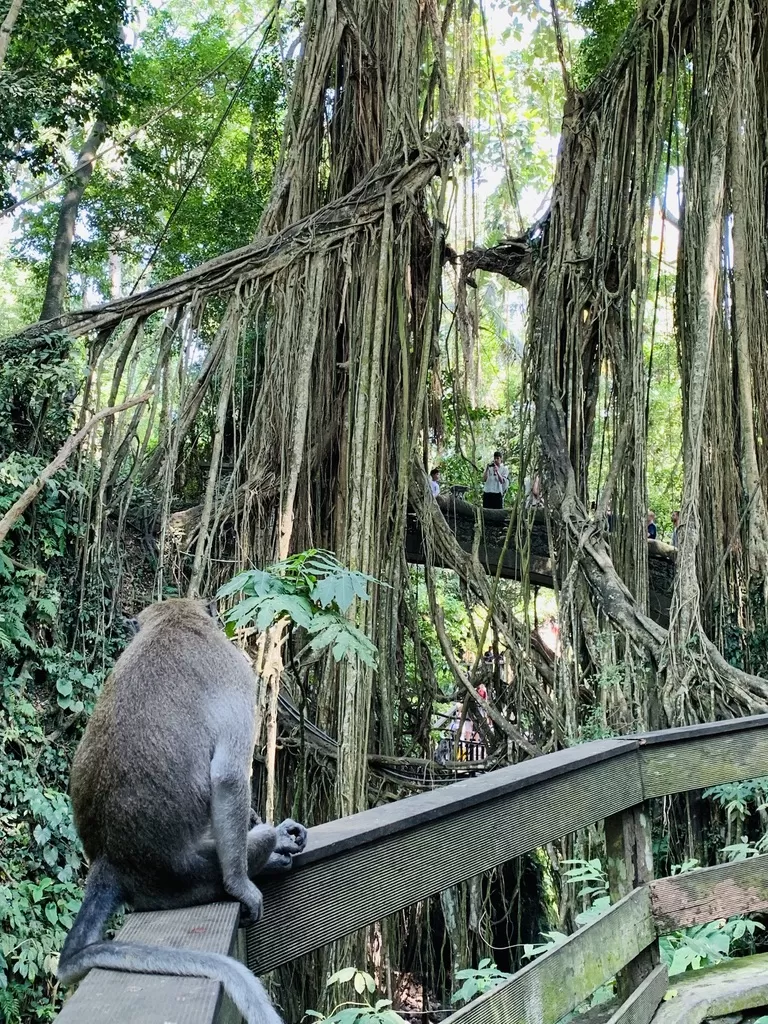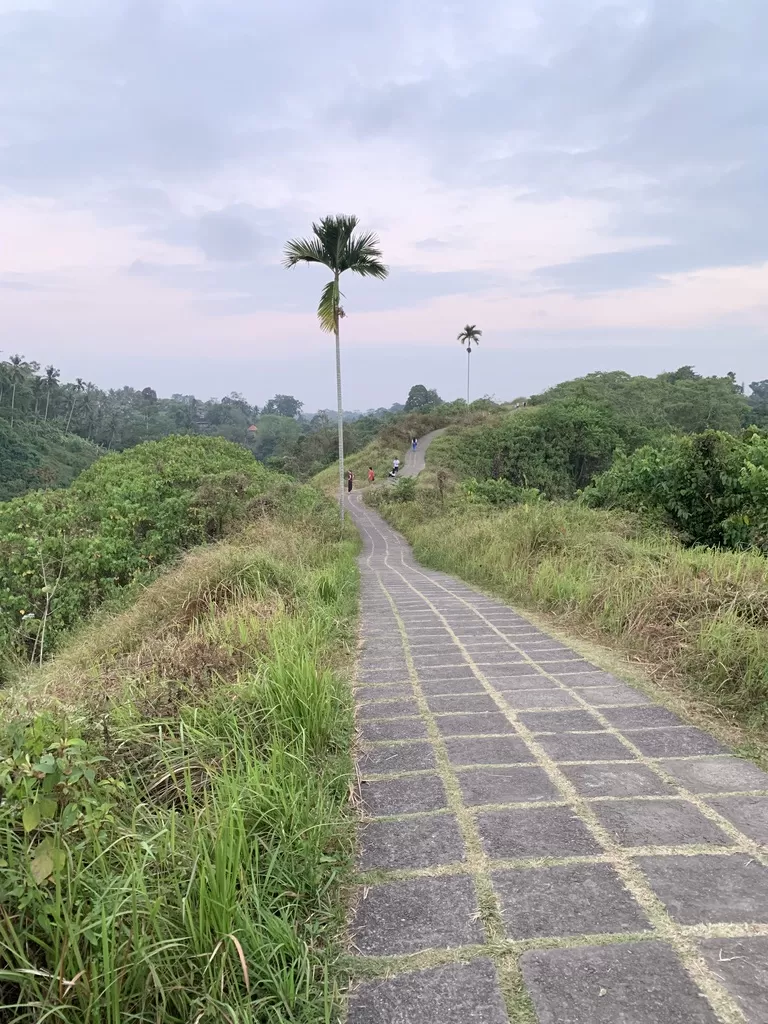 - Rice Field / Rice Terraces walk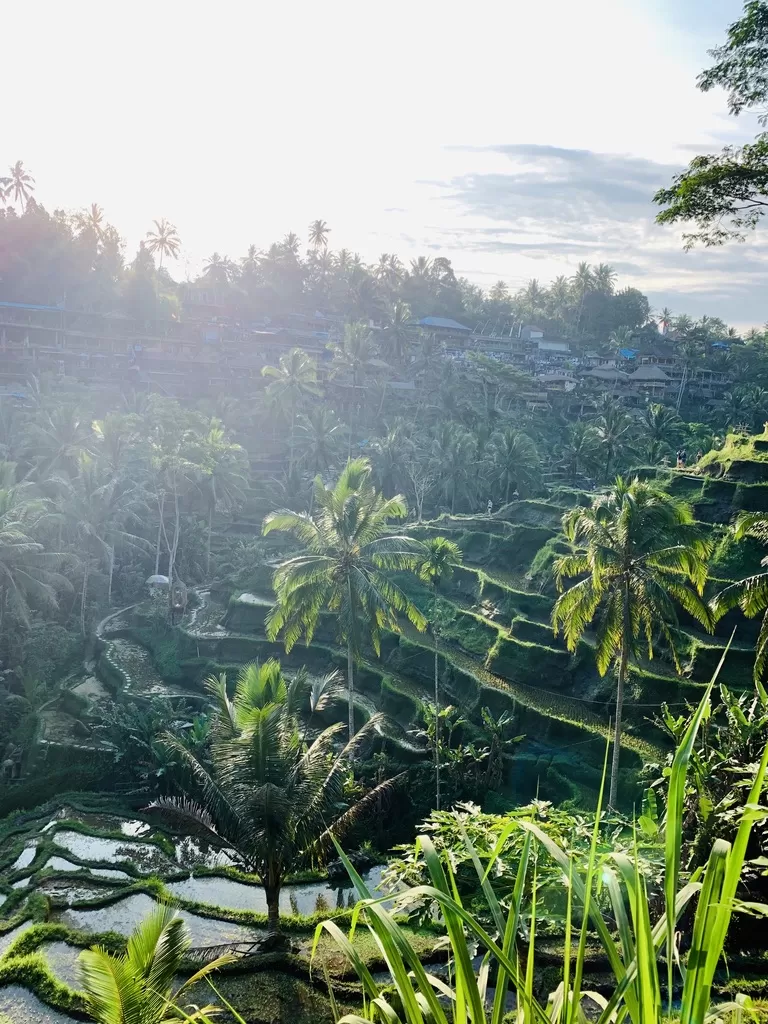 - Wanagiri Hills or Hidden Hills (Wanagiri Hill or known as Hidden Hill Wanagiri offer very beautiful views of the hills, from this place you can see the scenery twin lake view and there are some nice instagramable spots for pictures)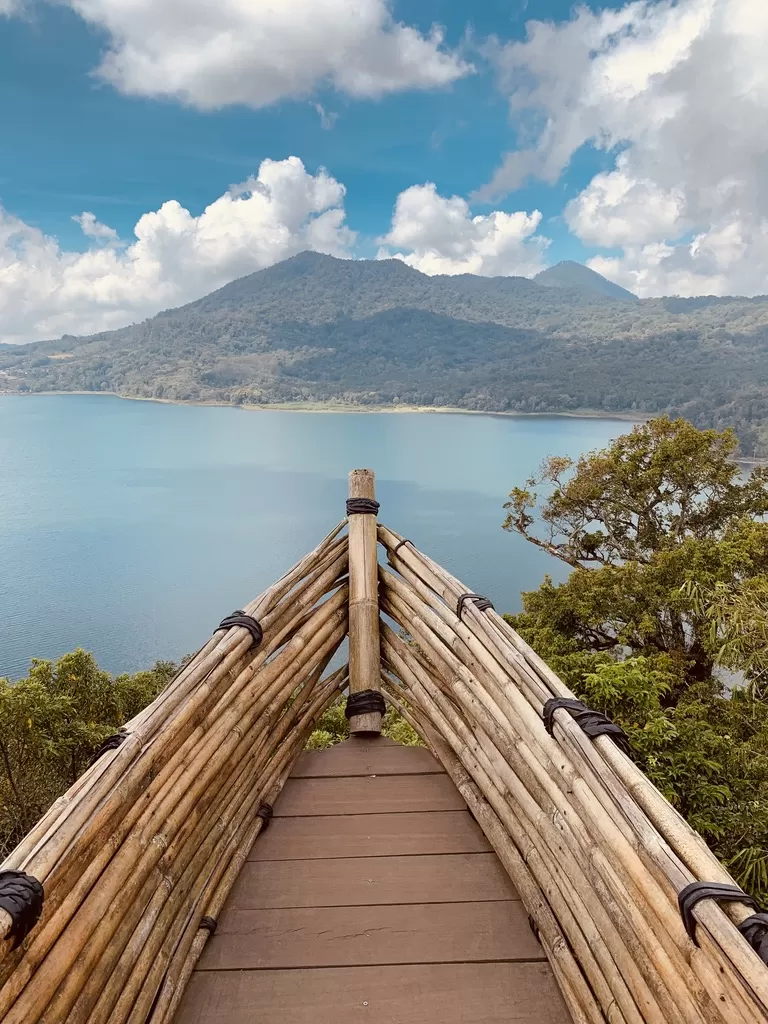 - Treks and Waterfalls, there are plenty to choose from but once again I would recommend you don't go to the regular spots and go to a far location.
- Pura Ulun Danu Bratan (Ulun Danu Beratan Temple is both a famous picturesque landmark and a significant temple complex on the western side of Beratan Lake in Bedugul, central Bali. You can also buy fresh strawberries near the temple.)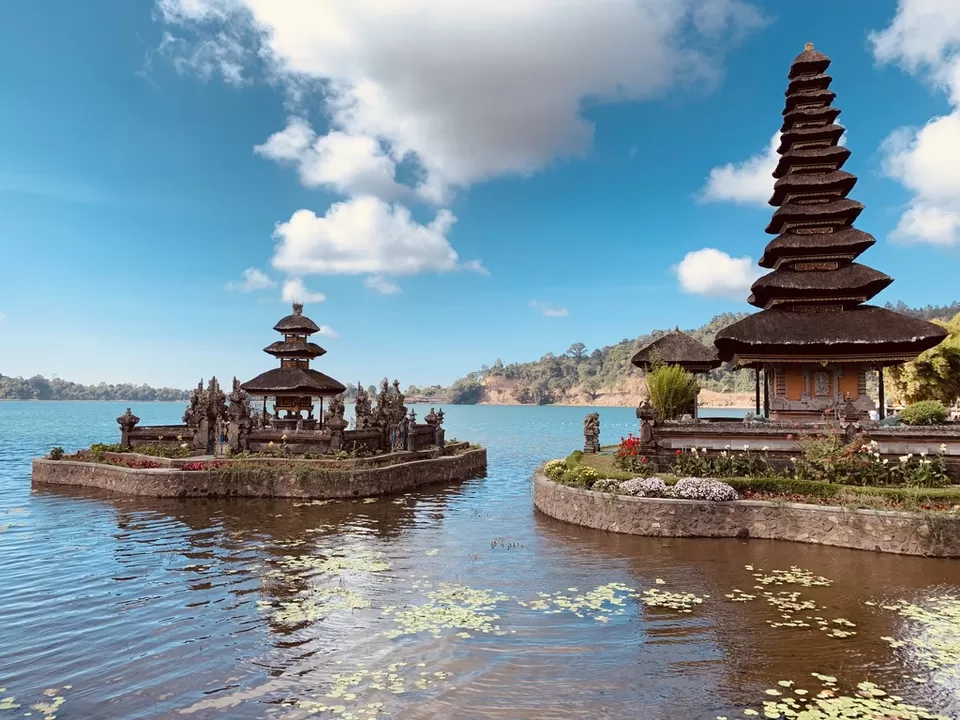 - Milk & Madu
- Casa Luna
- Savannah Moon
- Nomad (book in advance or go early)
- Room 4 dessert (needs booking in advance)
- Citta Ovest
Gili Islands
My next stop was Gili Islands which are a group of 3 tiny islands i.e Gili Trawangan, Gili Air and Gili Meno – In Indonesia, near the coast of northwest Lombok islands. The picture-perfect paradise islands are a must-do but the important question is which Gili island is the perfect match for you?
Gili Trawangan aka Gili T – The Party island:
The largest, liveliest and most developed of the three Gili Islands. Gili T is the westernmost Gili Island, so if you want those epic sunset shots for Instagram on a swing, you'll find them here. Sunset on Gili T can be pretty magical. Gili T is the best Gili Island if you want great food, interesting nightlife, plenty of dive shops and the best sunsets. But be prepared as this would also be the most crowded islands.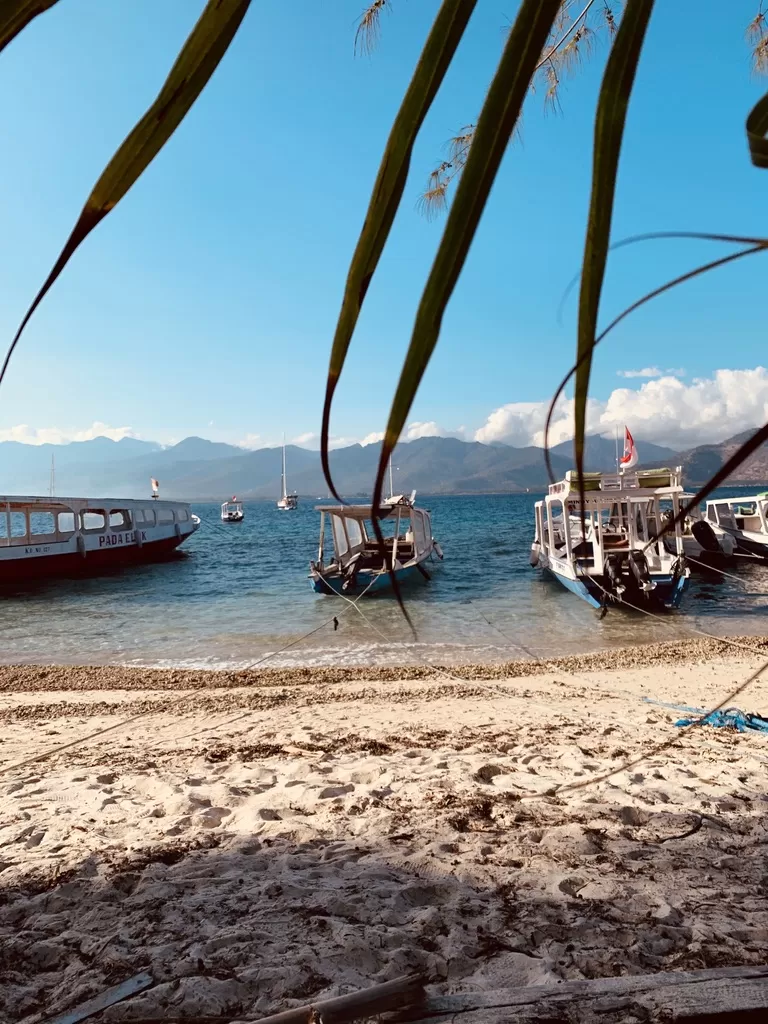 Gili Air: The best of both worlds.
I call Gili Air an escape island and this is where you can find luxury and a more upscale scene compared to the other 2 Gili islands. Gili Air offers a great combination of white sand and crystal-clear waters that are favorited by divers and snorkelers, as well as a good range of shops, beach bars and dive shops that you can find inland and around the coastline.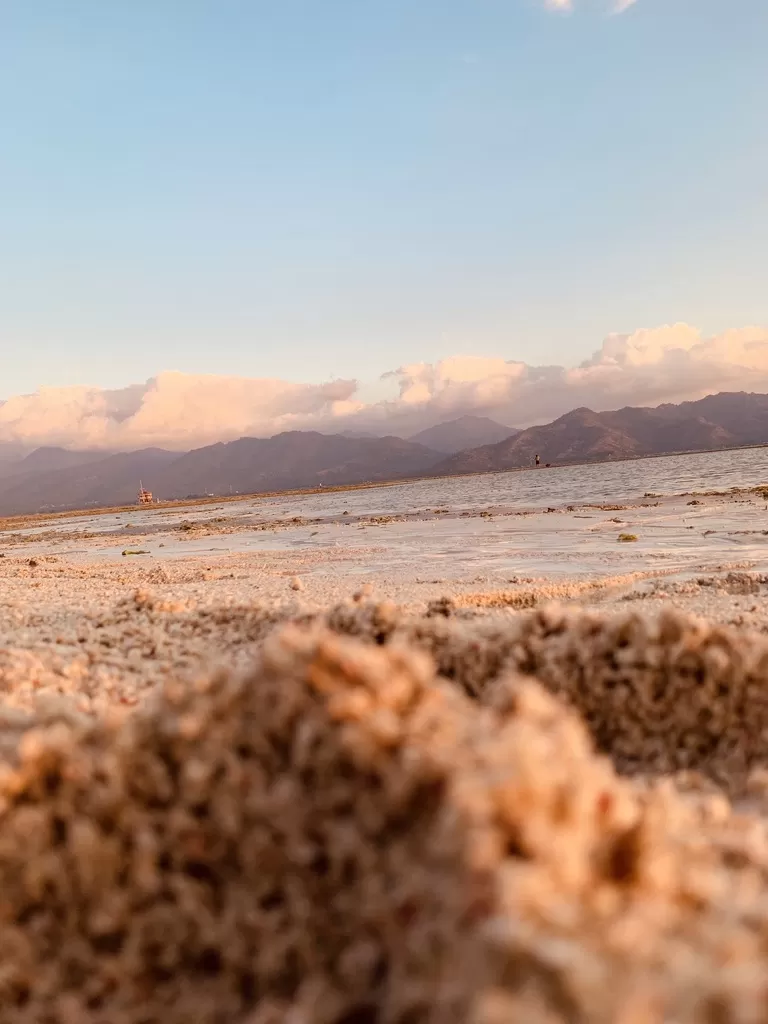 Getting around Gili Air is easy: by rented bike, by cidomo (traditional horse-drawn cart) or by foot – it's easy to circumnavigate the island in a half-day of walking. Here you just sit back, relax a pretty setting by the beach bars, watch the sunset, enjoy a nice meal, read a book and just get lost in time or rather put time on hold.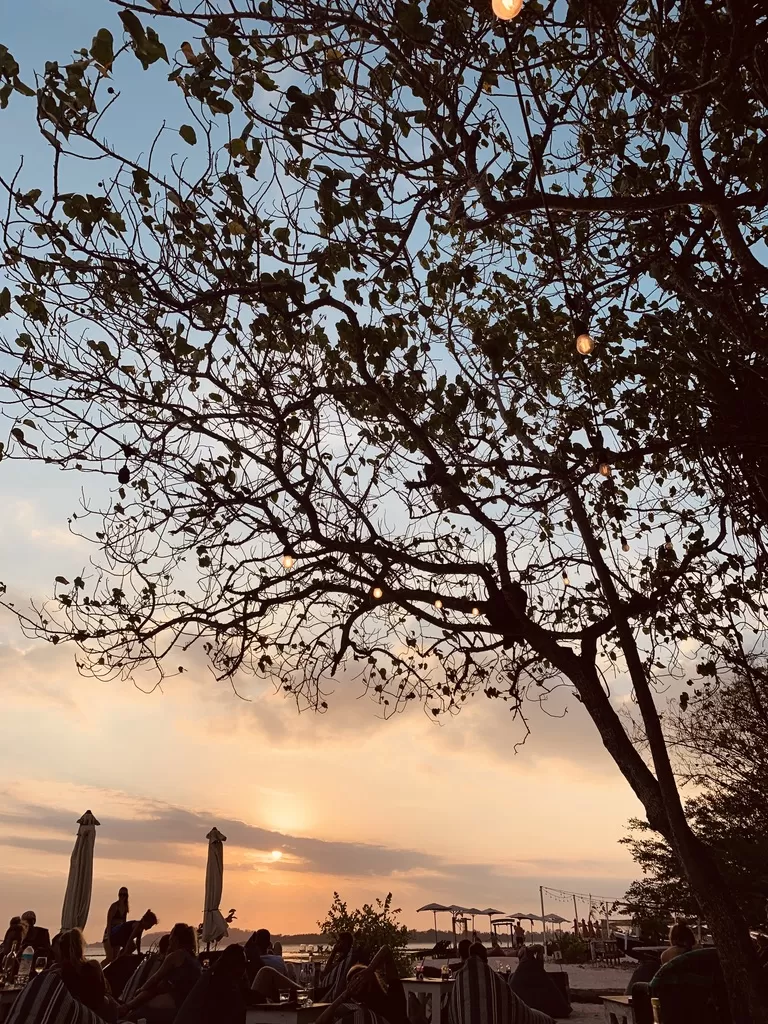 Places to eat on Gili Air:
- Scallywags beach club
- Mowies beach bar
- Mama Pizza
Gili Meno: Romance is in the air!
This is the middle island and also known as the most romantic island with resorts, villas and couple on honeymoon. It is the least developed island and an absolute escape from the real world in terms of relaxation. Just switch yourself off!
Seminyak
This was the least impressive of all the places that I visited in Bali. For a lot of people, Seminyak is the be-all and end-all but that isn't true. Yes, Seminyak and Kuta area are the party and shopping hubs but that's about it. I would rather recommend you stay at Uluwatu or Canggu which has the typical Bali vibe with loads to look forward too. Unfortunately I stayed in Seminyak and travelled to these places and that was a blessing in disguise.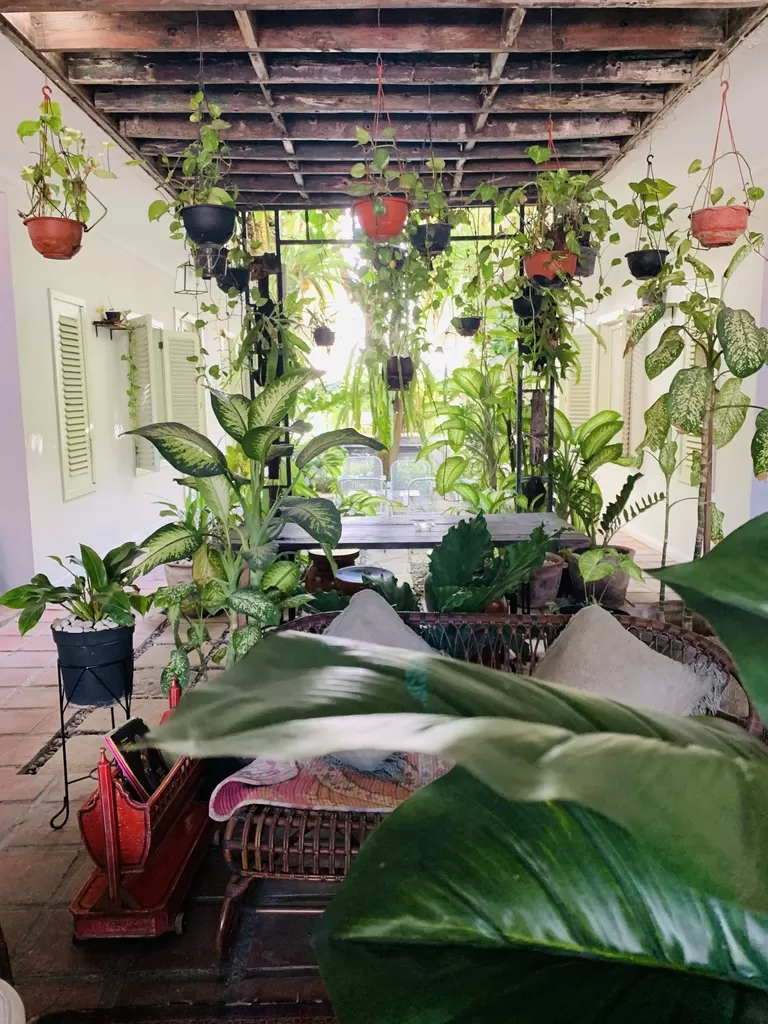 Uluwatu is known for the picturesque temple on top of a cliff with a view to die for and some great postcard style beaches (especially padang padang) with crystal clear waters. It's a must-visit place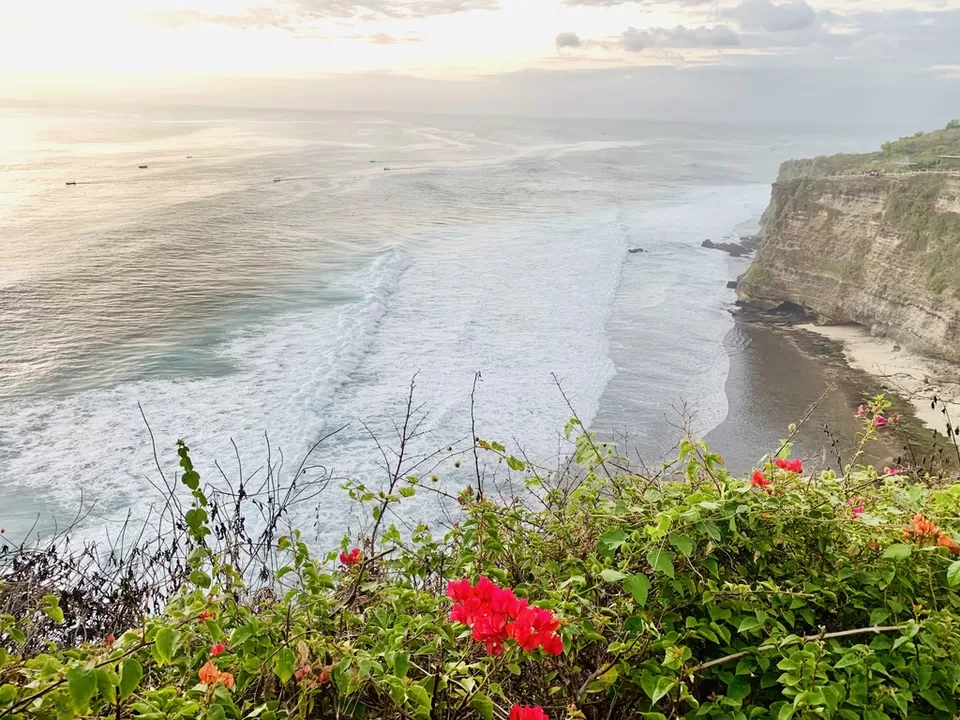 Canggu is simply known as the black beach for surfers paradise. Yes, you got it right, you will practically see everyone roaming around the surfboard and getting themselves in the water. The waves and the conditions are perfect for surfing. You can also take a quick lesson and give it a try at this beach by choosing any of the vendors there. It has a wide variety of beach bars and restaurants to choose from.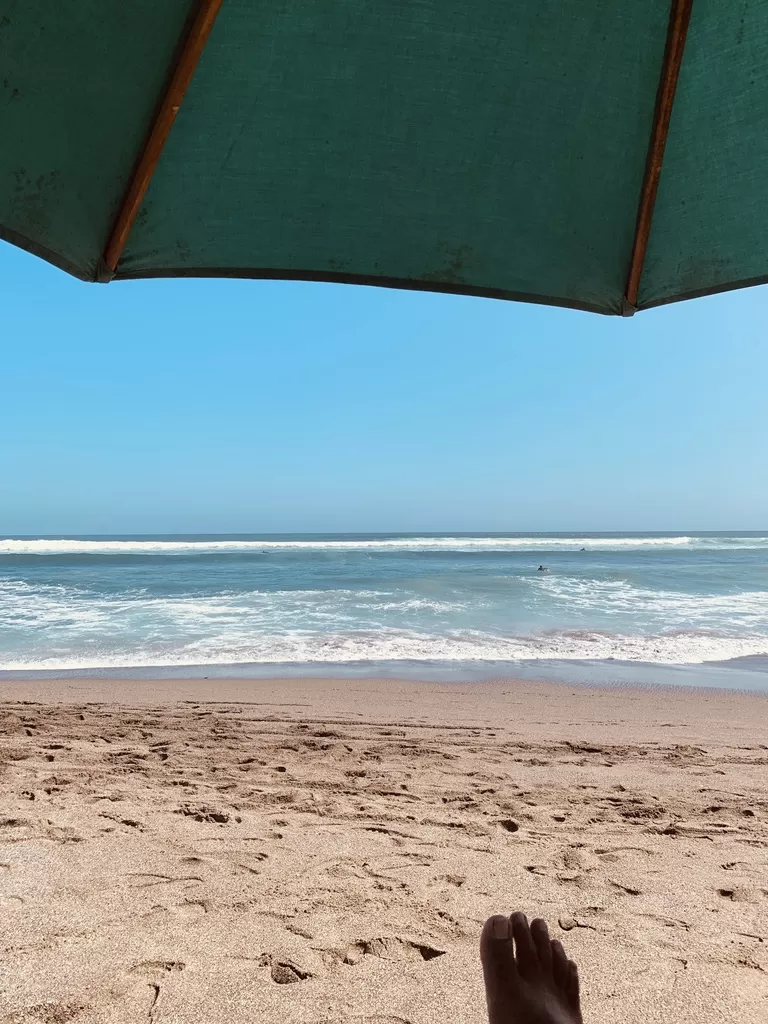 Last but not the least you have to visit the Tanah Lot temple. This is the most famous temple in Bali. It's also known as the floating temple with its presence on top of a huge rock in the middle of the sea (literally in the middle). Like most of the other temples, you are not allowed to go inside but do drop by during sunset for some good pictures.
Places to eat in Seminyak:
- Shelter Café
- Living Stones
- Island Bar
- Old Mans
- La Baracca
- Naughty Nuri's
- Da Maria
- Sister Fields Café
So here it is, my very first Bali experience and a mixed bag. Some very interesting islands and then not so interesting Seminyak. Great view from the Uluwatu temple to black surfer's beach at Canggu. One thing is for sure which ever part you visit in Bali you will need a vehicle (preferably a scooter) so that you can make your way around easily. Don't forget to carry your basics to the beach and don't forget to dive into local places to eat once in a while. I did stop at a couple of local cafes to try their version of Nasi goreng rice or Mie goreng noodles including one at tiny shack on the beach and they were all tasty in their own way.
Ride Safe, Be Safe and enjoy!
Frequent searches leading to this page:-
Top Bali tour packages with price, Bali honeymoon package from Delhi India, top places to visit in Bali for honeymoon, best places to visit in Bali for honeymoon, best places to visit in Bali Indonesia for honeymoon, best places to visit in Bali for bachelors, best places to visit in Bali for singles