Copenhagen – The coolest kid on the Nordic block and the Scandinavian country embedded with that X Factor .
I landed at Copenhagen, Denmark and it was like – Wow… its so shiny and sunny..On my first entry in Copenhagen, All I could see around was people cycling and traffic jams caused by bicycles and not cars.. Isnt it amazing ?
Memories from Copenhagen : My journey in Copenhagen was a mixed emotion journey which makes me giggle now. i really saw some weird faces there..i remember, I was sitting at central station and waiting for rain to stop and I see a middle aged man who is drunk and trying to find his way to the seat next to me and I was like – " what is this happening ? " … but I didn't move in confusion and he sits there and in few minutes, I could hear him snoring … I got entertained by watching this and in that joy I went to pick a coffee to kill sometime and when I came back, I saw another guy who is drunk and sitting on the bench and snoring.. I started laughing there and then.. the rain didn't stop for 2 hours and I left them in same position when I left from there ….
Not to be Missed :
The Carlsberg factory :
Go for an experience – The Carlsberg experience.
The Old Carlsberg Brewery from 1847 has been converted into a modern centre for visitors.
There is a bar located in the brewery to serve you with your 2 complimentary beers with every entry card.…that's so cool :D
Amalienborg was constructed in the 1700's and is considered one of the greatest works of Danish Rococco architecture. It is home to royal Danish family .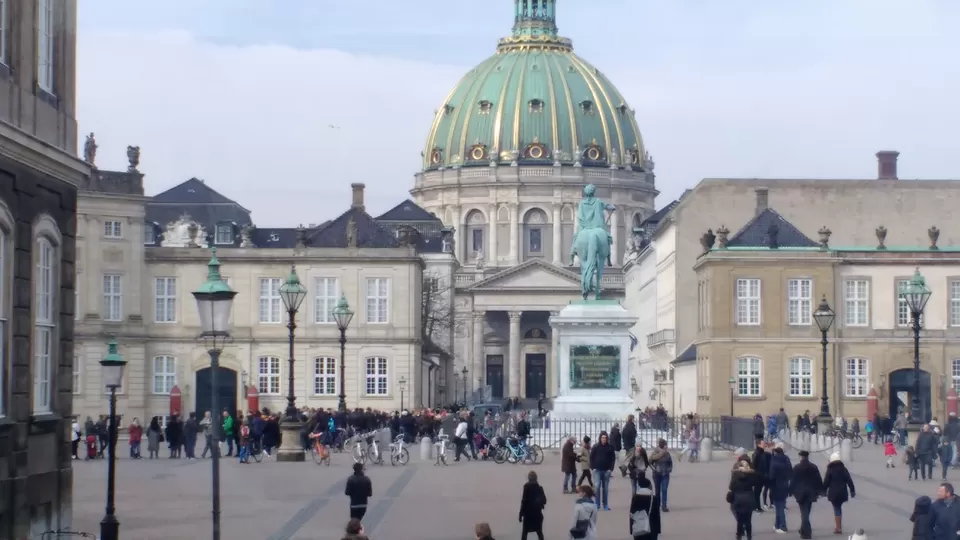 Nyhavn : It's a 17th century waterfront lined with colorful townhouses , cafes and bars . A picturesque site with vibrant and lively atmosphere.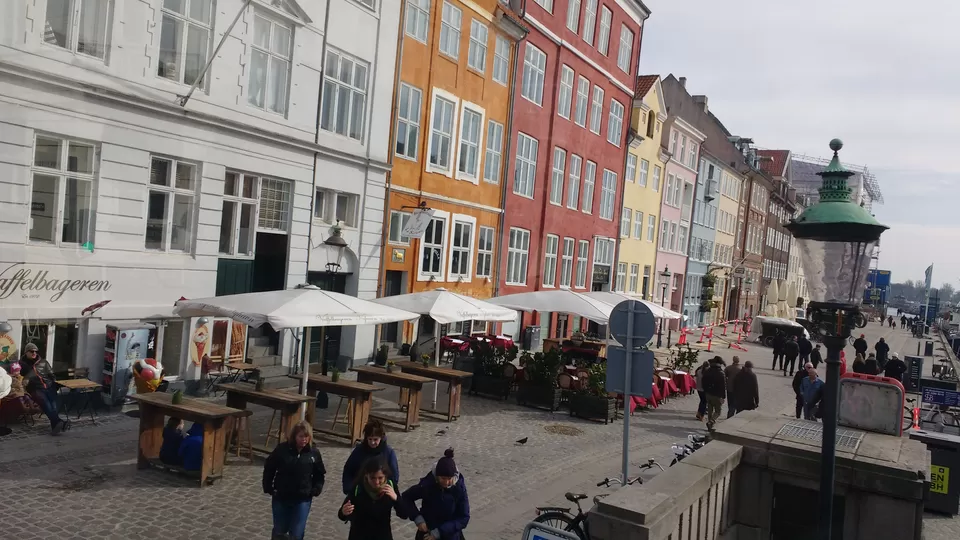 The Little mermaid : This is the most famous tourist destination in Copenhagen. This sculpture is made of bronze and granite and is inspired by a fairy tale about a mermaid who gives up everything to be united with a young and handsome prince.
It is believed that every morning and evening she swims to the surface from the bottom of the sea in the hope to catch a glimpse of her beloved prince.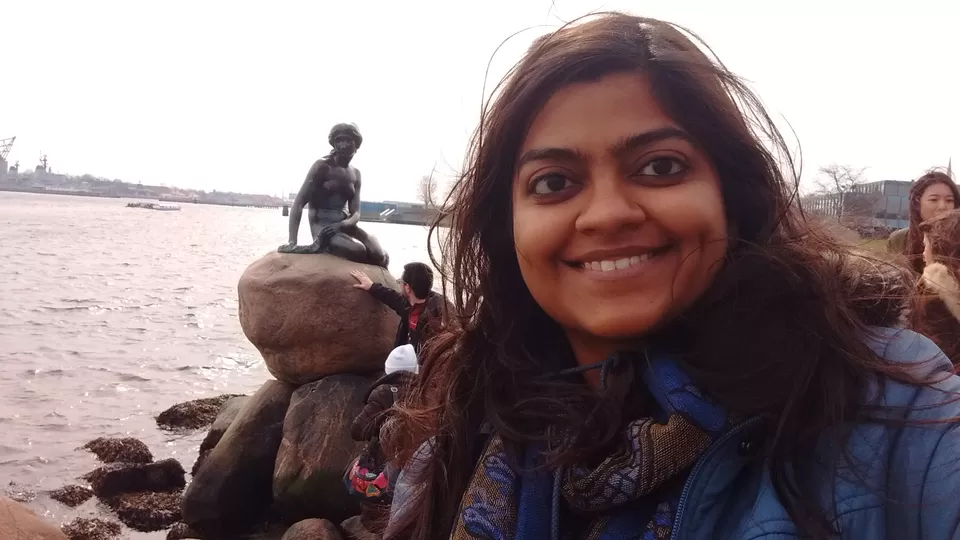 Frederiksborg Castle: This elegant palace was donated to the country and now is home to a museum of Danish & royal history.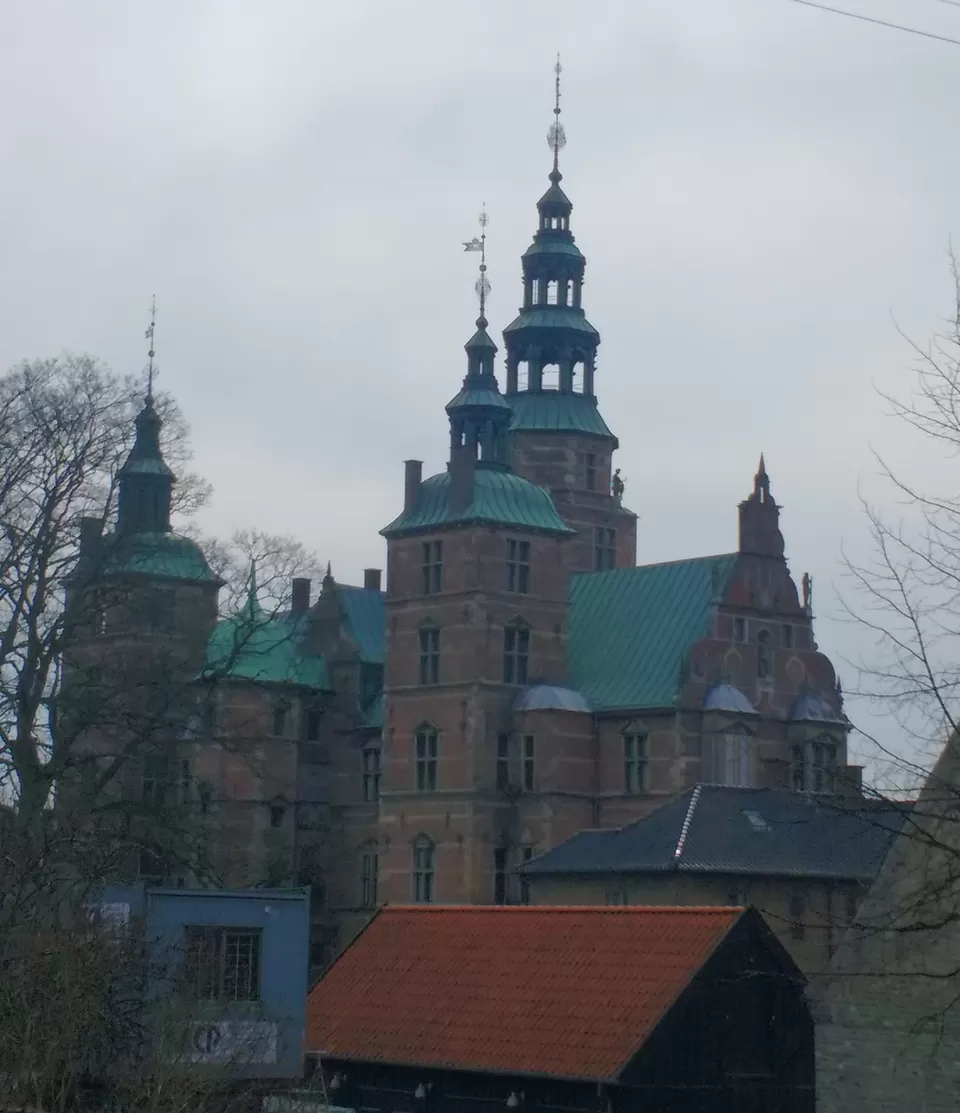 This Palace is situated castle lake in Hillerod, around 40 min drive from Copenhagen. This palace is surrounded by the beautiful Frederiksborg Palace Garden. If you take day tour/hop on hop off tour in Copenhagen, this palace will also be covered
Stroget shopping street :
No trip is complete without exploring the shopping street ;-)
It is one of Europe's longest pedestrian streets with a number of shops, from budget friendly chains to some of world's most expensive brands.
For travelers :
I loved the city to the core..the people are awesome , friendly and with great sense of humour. You just need to understand the humor happening :-B
Exploring Copenhagen : Take a Bicycle and enjoy… seriously, you will fall in love with the city :)
Other options are on foot or Hop on hop off..
Accomodation : The best and most economical option to stay in europe is Hostels..Book your hostel through www.booking.com
I Stayed at urban house hostel which is just 10 min walking distance from central station. It has inhouse pub for you to enjoy your drink without stepping out.
Safety : Its safe ! General caution to be applied everywhere you go.
Food : there are multiple food options for Vegeterians and Non vegeterians will have a gala time in Europe :D
Vegetarians can go for Falafel which is conveniently found in Copenhagen and many countries in Europe.
NOTE- The term "Vegan" instead of vegeterian is more commonly understood and used in Europe, so if you are a vegeterian , tell at the counter that you are looking for vegan option with milk.
Also, many hostels have kitchen where you can cook on your own. So you buy the stuff from super market and prepare on your own.
Best Season to travel : I personally feel that summers ( April mid to september) make it easier to enjoy the vibrant vibes of Copenhagen, however if you are a winter person ( like I am ) you will enjoy Copenhagen in all seasons.
Language - English is widely spoken in denmark . You wont face much of challenge here !
Currency : DKK. and euros are accepted at few places. Most of the places accept Visa and Mastercard credit card. Amex is also widely accepted.
I did solo backpacking to copenhagen and i felt in love with copenhagen so much that now whenever i travel to europe, i make a short visit to copenhagen .if you need any more details, pls write to me at abhaisback@gmail.com . I will be happy to help you in your travel itinerary.
#3daysincopenhagen #solotriptocopenhagen #solotraveltocopenhagen #copenhagen #denmark #danishtravel #danishbliss #lovetotravel #livetotravel #nordicjourney #nordicbliss #soloincopenhagen #soloindenmark #aroundtheworldbyabha
Happy Exploring.