My love affair with Edinburgh goes back to 2012 when I was a student, living on a shoestring budget in Manchester, with a severe case of Fernweh. Sadly both do not go hand in hand or so I thought. While classmates were living the ultimate Euro Trip Dream, soaking up the sun in Barcelona, riding the gondola in Venice and tripping on magic mushrooms in Amsterdam (right, I should stop!), here I was spending endless hours on Pinterest, vacationing only virtually.
That is until Edinburgh (and common sense) happened. A student visa (and also a tourist and work visa) for England allows you to travel also to Scotland, Wales, Isle of Man and Northern Ireland, different countries but still a very much a part of the United Kingdom. And that's how, Edinburgh happened. The first time on a budget of a mere £175 and 4 years later once more on a more comfortable budget and also more days to spare. What follows now is an itinerary based on my collective experiences :)
Edinburgh, the capital city of Scotland, lies about 3 hours by train from Manchester and about 90 minutes by flight from London. As a melting pot of history, culture, architecture, food and great shopping, Edinburgh, in my belief, has a character so unique, it hangs heavy on the air in the city! As you step out of Edinburgh Waverly onto Princes Street, you are greeted by the imposing (and slightly creepy) Scott Monument on one side and glitzy department stores on the other; a clear reflection the contrasts that make Edinburgh so unique. Give yourself a minimum of 2 nights and 3 days to explore this city, and also remember to pack those walking shoes, because it is a walking city through and through.
Day 1: Arrive in Edinburgh bright and early. Settle down for a coffee and a bite at the Pep & Fodder http://pepandfodder.com/ to fuel up for the long walk ahead. Walk along the North Bridge connecting the New Town with the Old Town, taking in the marvellous views until you reach the Royal Mile. The Royal Mile runs through the extent of Old Town connecting the Edinburgh Castle to the Holyrood Palace. Best recommended to explore Old Town over 2 days, to give it the time it deserves. As a start make your way through quaint cafés and shops and stop at St. Giles Cathedral. This is the principal place of worship in Scotland (also known as the High Kirk of Scotland), and its distinctive crown steeple forms an important part of the Edinburgh skyline. Walk along the George IV Bridge (it's a road) and stop over at The National Library of Scotland. Admission is free and it's a great opportunity to explore Edinburgh (and Scotland's) murky and dramatic history. Tip: Climb to the top floor, it offers a great view of the city and the castle!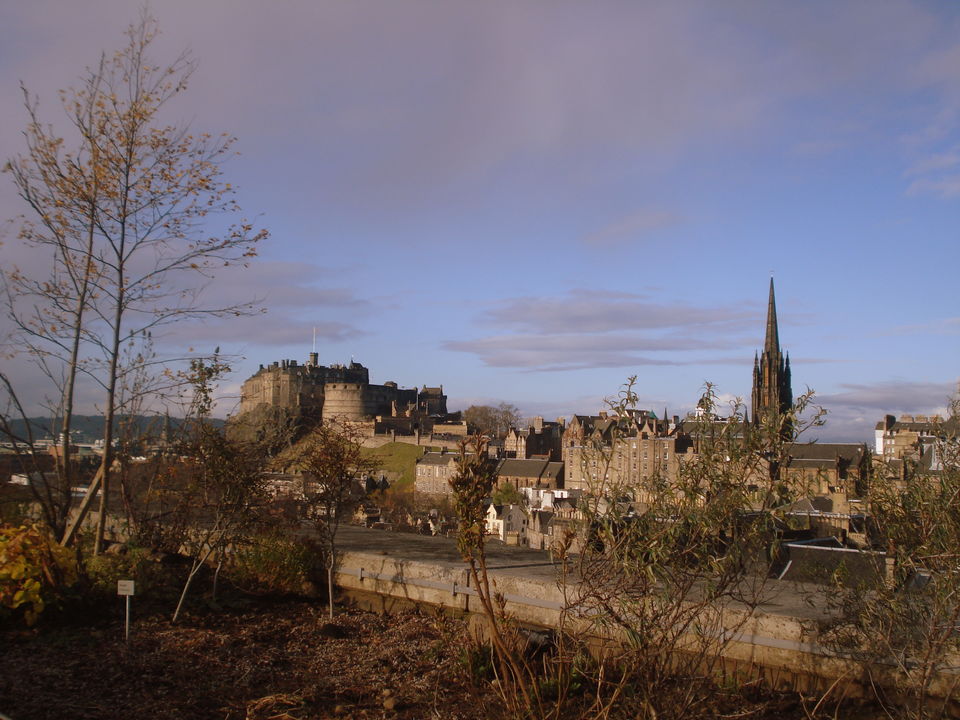 Walk along straight ahead and you will pass the Elephant House Café. This is where J.K. Rowling wrote most of the initial parts of Harry Potter, and it also served as a place of inspiration to many other authors such as Ian Rankin (Queues to be seated inside are notorious and it is best avoided).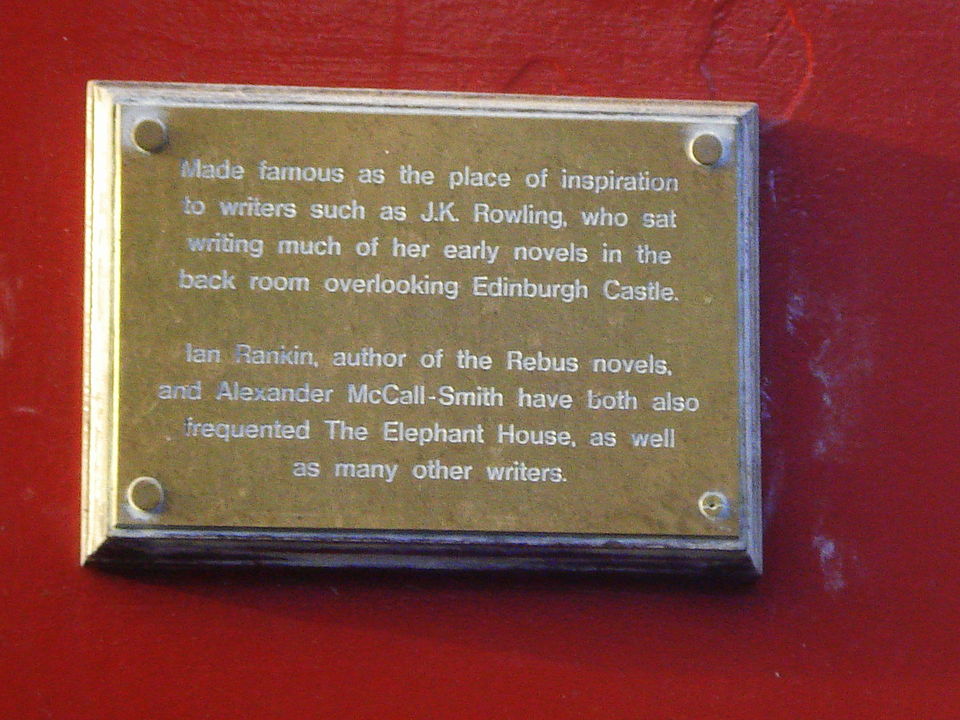 Walk along to reach Greyfriars Bobby. Legend has it that faithful old Bobby sat by his master's grave right until his own death. He is now honoured by his own statue. Rub his nose for good luck and walk along Candlemaker Row to reach Greyfriars Kirkyard.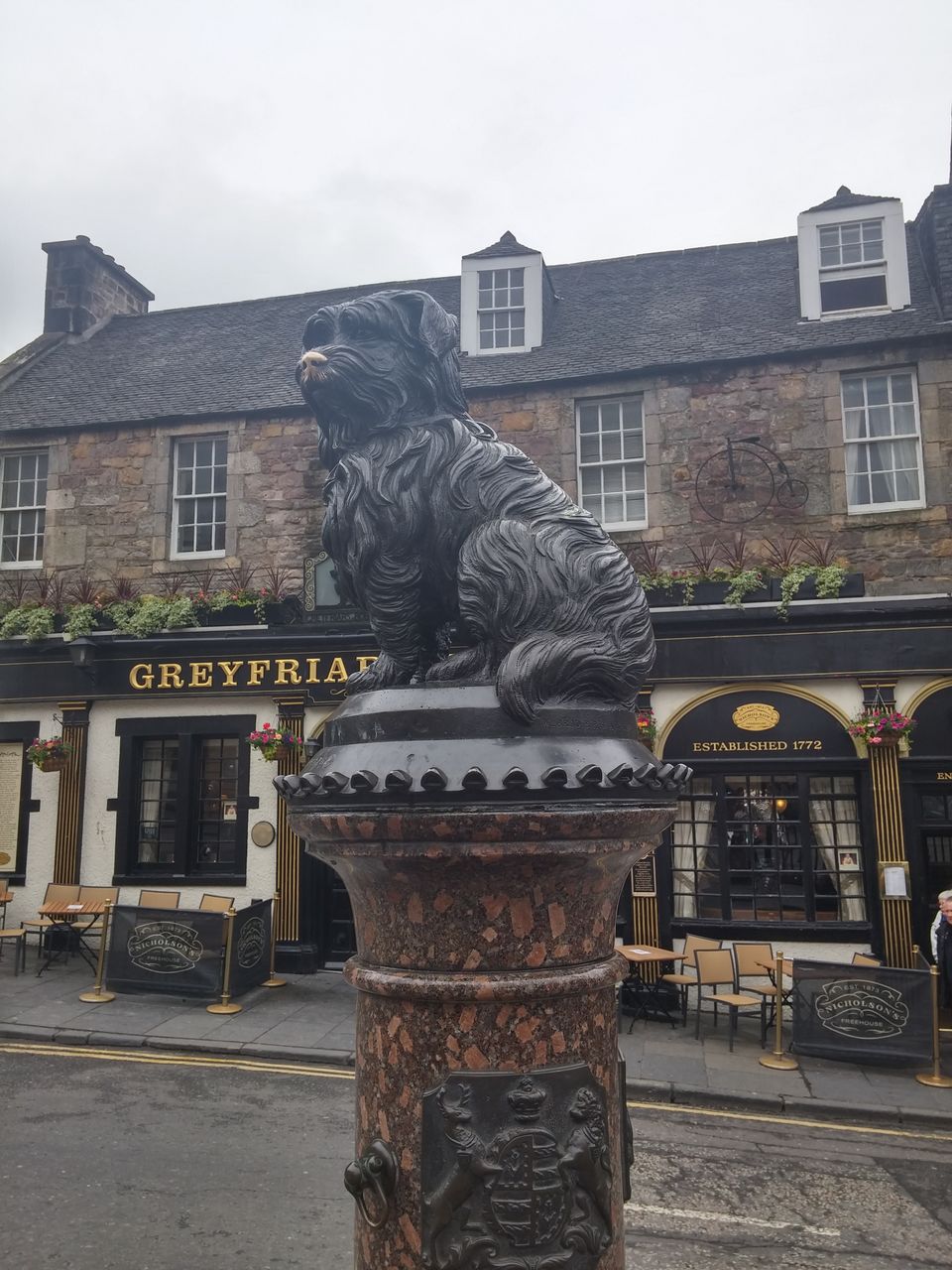 A proper spooky place, the graveyard here served as a source of inspiration for many of the characters in the Harry Potter Series. Try to spot Tom Riddle's grave here, but enter at your own risk. Here is an interesting story of the Mackenzie Poltergeist which reportedly still haunts the place: http://www.historicmysteries.com/mackenzie-poltergeist-greyfriars/
Move along Candlemaker Row and you are now at Cowgate! Stop over at one of the many pubs here or a little ahead in Grassmarket for a proper Haggis, Neeps and Tatties, because what's Edinburgh without the Haggis? And while you are here, do make it a point to visit Mary's Milk Bar http://www.marysmilkbar.com/
Trace back your steps and walk along (or rather climb) Victoria Street. This street is dotted with boutiques and bookshops. A highly recommended stopover will be The Old Town Bookshop.
As you get back on the Royal Mile, you will find yourself on Castle hill, a stone's throw from the imposing Edinburgh Castle. Entry is about £15 and tickets can be pre-booked here: http://www.edinburghcastle.gov.uk/visit/tickets-prices
Walk down Castle Hill and nestled in a neat little corner off Lawnmarket is a hidden gem called Writer's Museum. Stop by and indulge the bookworm in you.
End your day with a pint and a roast because really, who can resist a chance to explore the lively pub scene here?
Day 2: Reserve today to explore Arthur's Seat. Stood at the other end of the Royal Mile, towering above Holyrood Palace and in fact above the whole of Edinburgh is this giant volcanic rock (approx. 251m above sea level). Drive or walk, the views from the top are worth the effort and it is probably your one chance to have the city at your feet!
(separate post detailing Arthur's Seat coming up soon)
Once the climb tires you out, soothe your hungry belly with a Haggis Burger and an ale at the Holyrood 9A http://www.theholyrood.co.uk/
An afternoon siesta later, you are all set to explore the wonderful shopping destination that is Princes Street! End your day at The Standing Order, a bustling pub with a great menu at reasonable prices https://www.jdwetherspoon.com/pubs/all-pubs/scotland/edinburgh/the-standing-order-edinburgh
Day 3: Today is for New Town. Start your day with a climb up Calton Hill. This is where you will find the Nelson Monument, probably the most photographed monument in the city and the climb is definitely not as strenuous as Arthur's Seat. Also worth exploring are the Acropolis and the observatory.
Back on the Princes Street, the next stop is Scott Monument. A giant steeple like structure, it was built to honour Sir Walter Scott. It is the largest monument in the world dedicated to a writer and the views from the top are breathtaking.
More information & tickets : http://www.edinburghmuseums.org.uk/Venues/Scott-Monument.aspx
Tip: There are a total of 4 levels. The staircase is really narrow post the 1st level. Best avoided in case of claustrophobia.
End your day today exploring the Scottish National Gallery, home to some hidden treasures of Van Gogh, Da Vinci and Cezzane.
Edinburgh is what you make of it: shopping paradise, adventure hotspot, a dreamland for history buffs & bookworms, somewhere amongst the cobblestone streets, the bagpipe music and the throbbing nightlife, you eventually find what you are looking for. And long after your train has pulled out of Waverly, you will find that there is a piece of Edinburgh that will stay with you forever.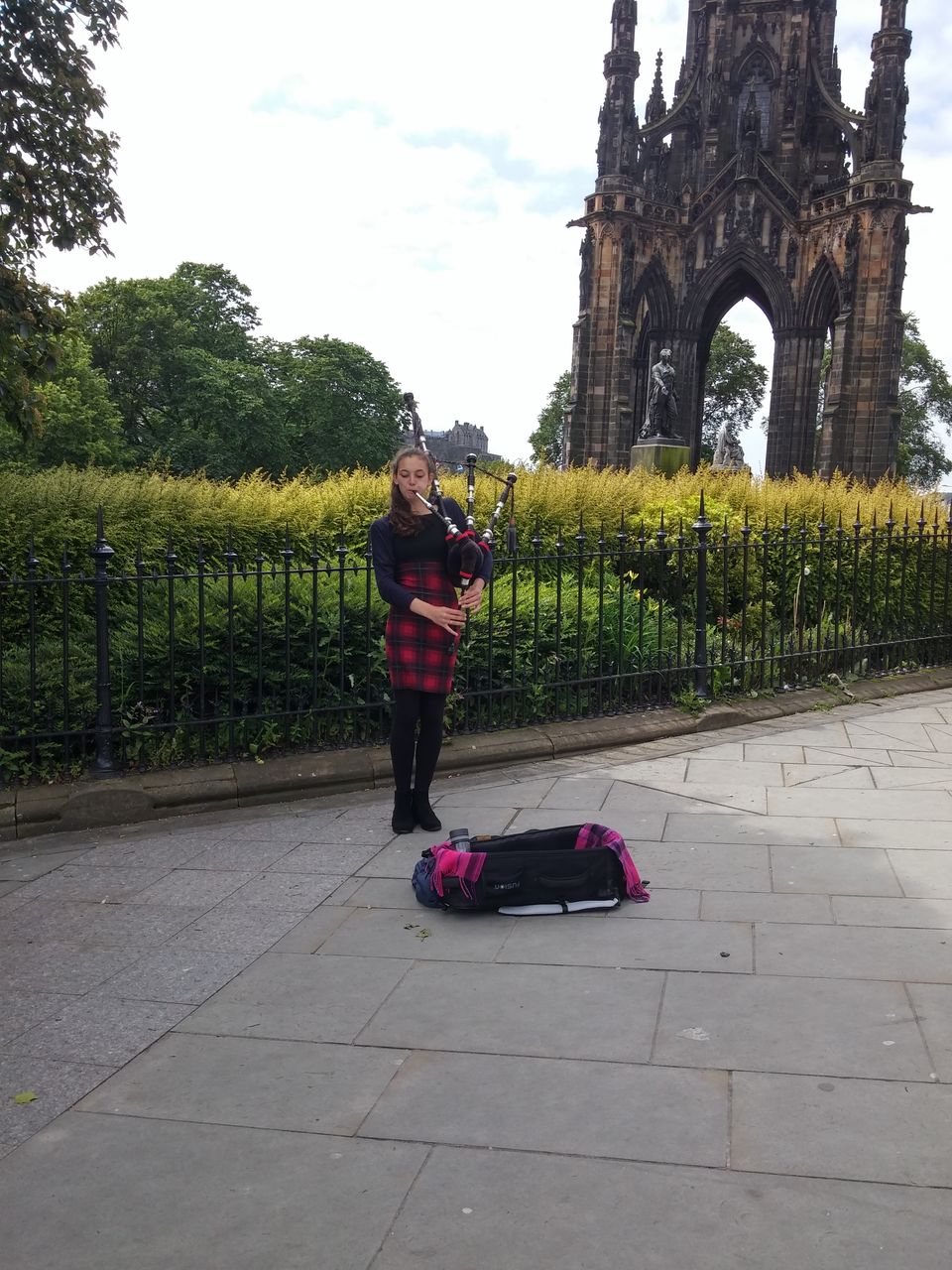 Stay: Consider staying in one of the many hotels / Bed n' Breakfasts on Princes Street as it can be a great starting point for your day's exploration and also within easy reach of Waverly station. We stayed at the Travelodge Edinburgh Central Waterloo and would highly recommend it.
When to visit: June - August is summertime and this is when tourists throng Edinburgh. To avoid the tourist crowd, consider travelling in early Autumn or early Spring.
August is also when Edinburgh is host to the Edinburgh Festival Fringe which is the world's largest art festival. A number of spots are turned in venues (the Edinburgh Castle for example) and first time visitors are best off avoiding this period to avoid disappointment (Unless of course, you are going to Edinburgh solely for the Fringe!)
The last 3 days of December is when Edinburgh hosts Hogmanay, the largest street party and the one of the most incredible experiences one will have in a lifetime. Hotels are booked up well in advance and unless Hogmanay is your aim, avoid Edinburgh at this time.
Resources:
Train tickets can be booked here: http://www.nationalrail.co.uk/

Ideas for a budget trip: https://www.buzzfeed.com/chelseypippin/cheap-edinburgh?utm_term=.ah5wzDV9lk&sub=3703013_5127221#.ifXwY1G2AO
Flight tickets: https://www.skyscanner.net/
Disclaimer: Hotels, pubs, stores and restaurants mentioned in this post have been independently reviewed, based solely my own experiences and are not paid reviews.