Orkney has been and will always remain one of my favourite places. It was the first Scottish Island that I visited not knowing what to expect and I was pleasantly surprised by everything that it had to offer.
Let me begin with a story set in a remote place called 'Long Hope' on the Island of Hoy. For the sake of clarification, 'Hoy' is one among the many Islands of Orkney and can be reached by a short ferry from either Stromness or Houton.
Like we do on every one of our trips, we landed in the local pub for some drinks that night. For such a small place with a population of around 270, I was startled to see it was fully packed and bustling. It so happened that it was one of the villager's birthday and everyone had gathered in the pub for some 'after-party' drinking. We definitely looked 'foreign' enough and got some curious yet friendly glances.
We went to the counter and ordered a dram each for ourselves. While waiting to be served, a man approached us and asked us if he could thank us. Now, this wasn't a conversation starter I'd ever heard about! We, of course, asked him why and he said 'for taking the trouble to look us up on the map'. He then went on to say how lonely and neglected they feel on the island (worth noting that this was the year Scotland was going for its referendum on Independence) and the fact that someone from a different part of the world made the effort to visit their place was such a heartwarming gesture. Well, I certainly wasn't ready for that and didn't know how to react. My husband, however, said something along the lines of 'it's our privilege to visit such a beautiful place' and offered to buy him a drink. He then joined us at our table and we had a really interesting conversation on India, politics, religion and the idiosyncrasies between our cultures.
We ended up drinking a lot more and stayed in the pub until closing time. We were visited by most people in the pub for a brief chat and they were friendly and genuinely curious. It did seem a bit like we were the first 'Indians' they were meeting.
These are the kind of stories that inspire me to travel and explore new places.
Kirkwall
Kirkwall is the capital of the Orkney Isles and is a part of the Orkney mainland. It has the famous 'HighLand Park' Distillery. Another famous landmark is the St. Magnus Cathedral with its beautiful interiors.
MaesHowe is a chambered tomb and is more than 5,000 years old. Unfortunately, it was raining heavily when we visited the place and we couldn't take any pictures.
This is another paid attraction and you can purchase the tickets from the Tormiston Mill situated just a short walk from the site. This is a guided tour and I think there are restrictions on the number of the people entering the tomb at a time as it's quite small. Although the temperature was hovering around 5 degree Celsius outside, it was pretty warm inside the tomb. You can find more information on opening times and tickets here.
Scapa Flow Museum
Scapa Flow Museum is located on Lyness on the Island of Hoy. We took a short ferry from Houton. The visitor centre and the Museum is located just off the ferry port and is easily accessible. It is all about the naval anchorage in the First and Second World wars. There are a lot of photographs, artefacts and an audio exhibition. It also has a large collection of military vehicles, cranes and artillery exhibited on the museum grounds.
Admission to the Museum is free. It has a gift shop and a cafe. More on opening times here.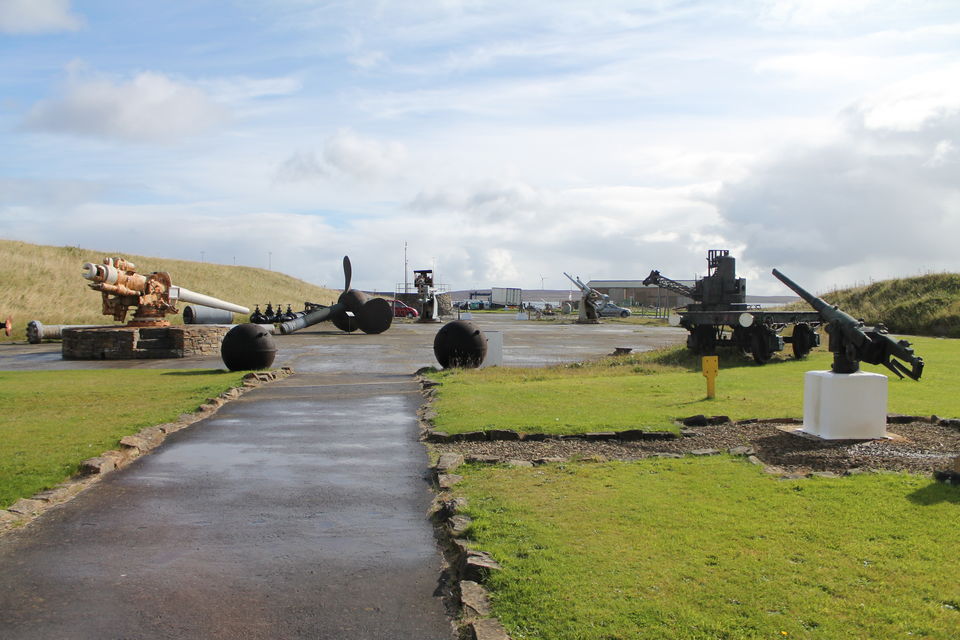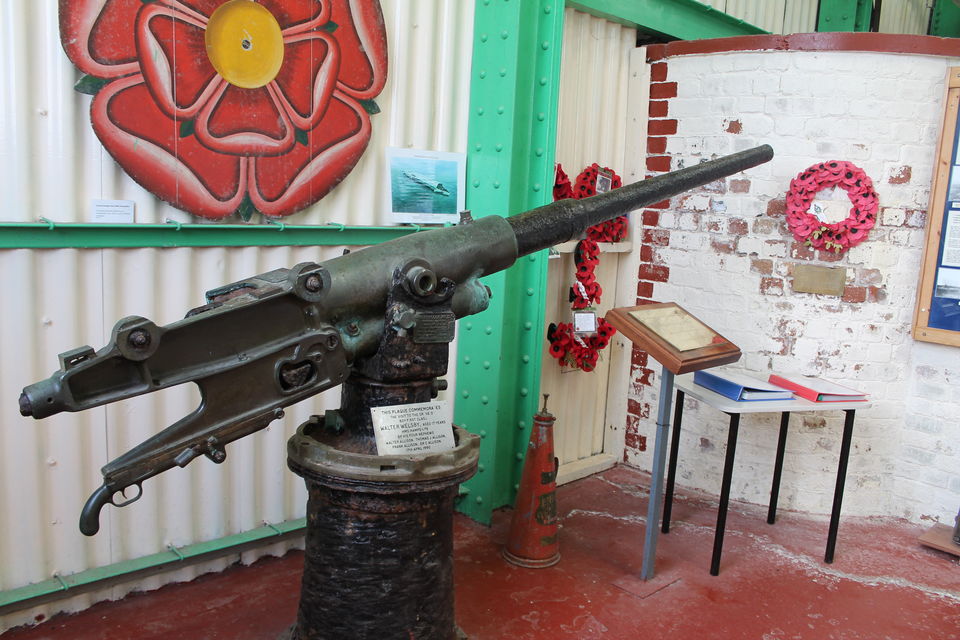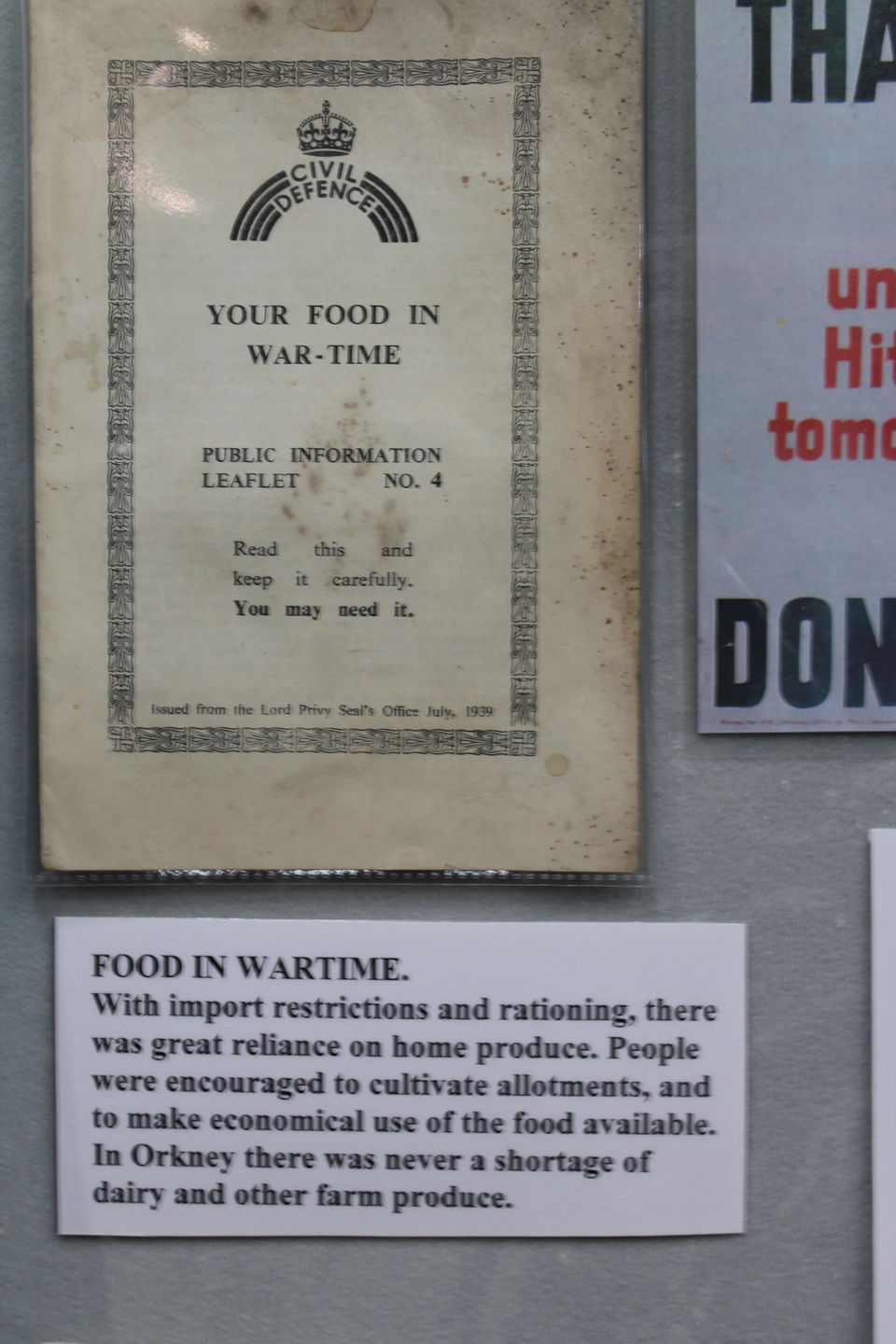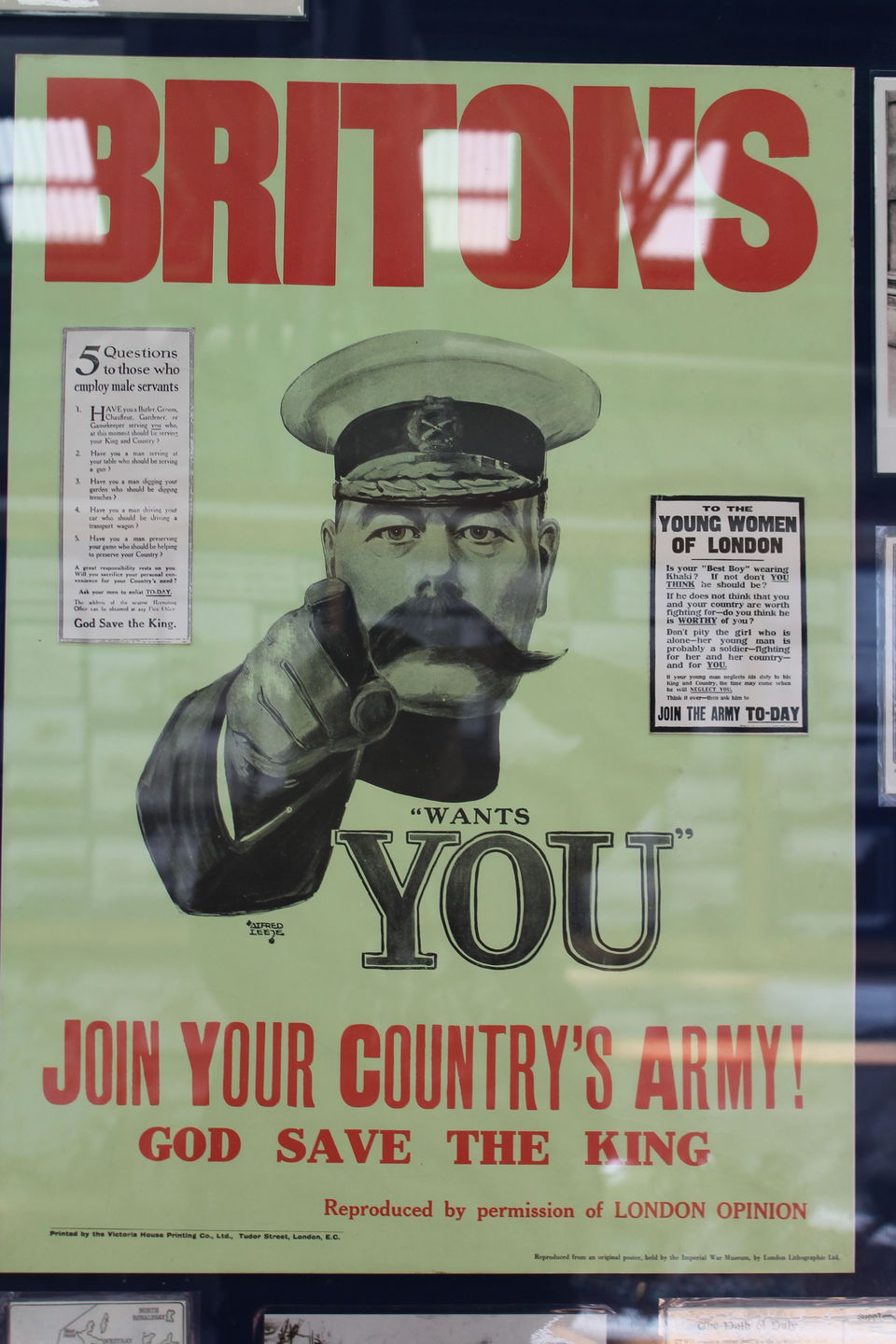 Old Man of Hoy
Old Man of Hoy is a sea stack and measures around 450 feet in height. It can be seen on the Scrabster-Stromness Ferry route but we wanted a much better and a closer view. So, we decided to walk. The Sun was out and we got some fantastic views along the way.
It's a 5.75 miles (9.25 km) walk and it took us 3.5 hrs including photo stops and a half an hour break at the cliff top. It's a fairly moderate walk. Be sure to carry enough supplies as there are no shops or anything around even at the starting point.
We were told by the villagers that they are visited by serious rock climbers who actually climb the 'Old Man of Hoy'. Sounds adventurous and definitely not for me!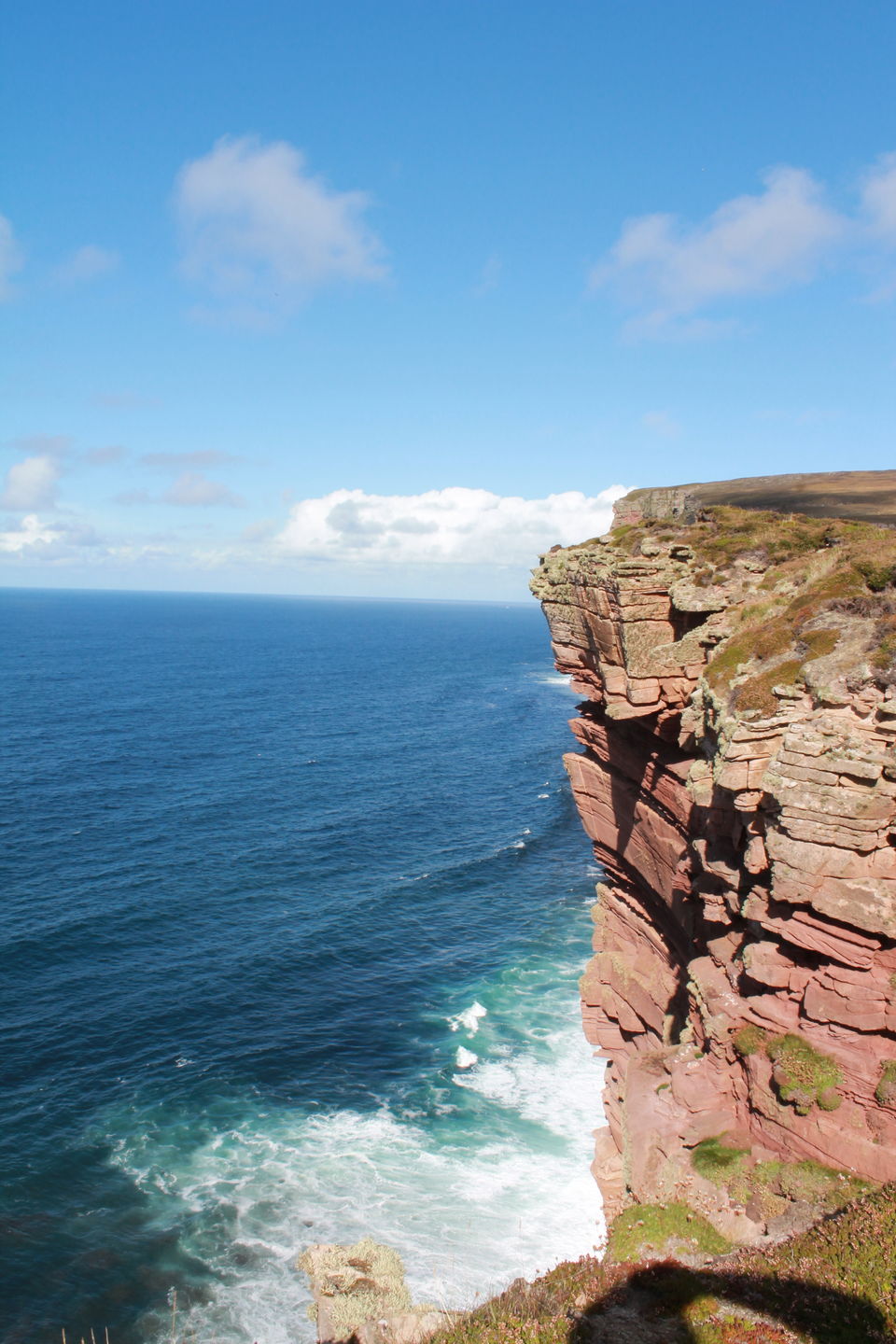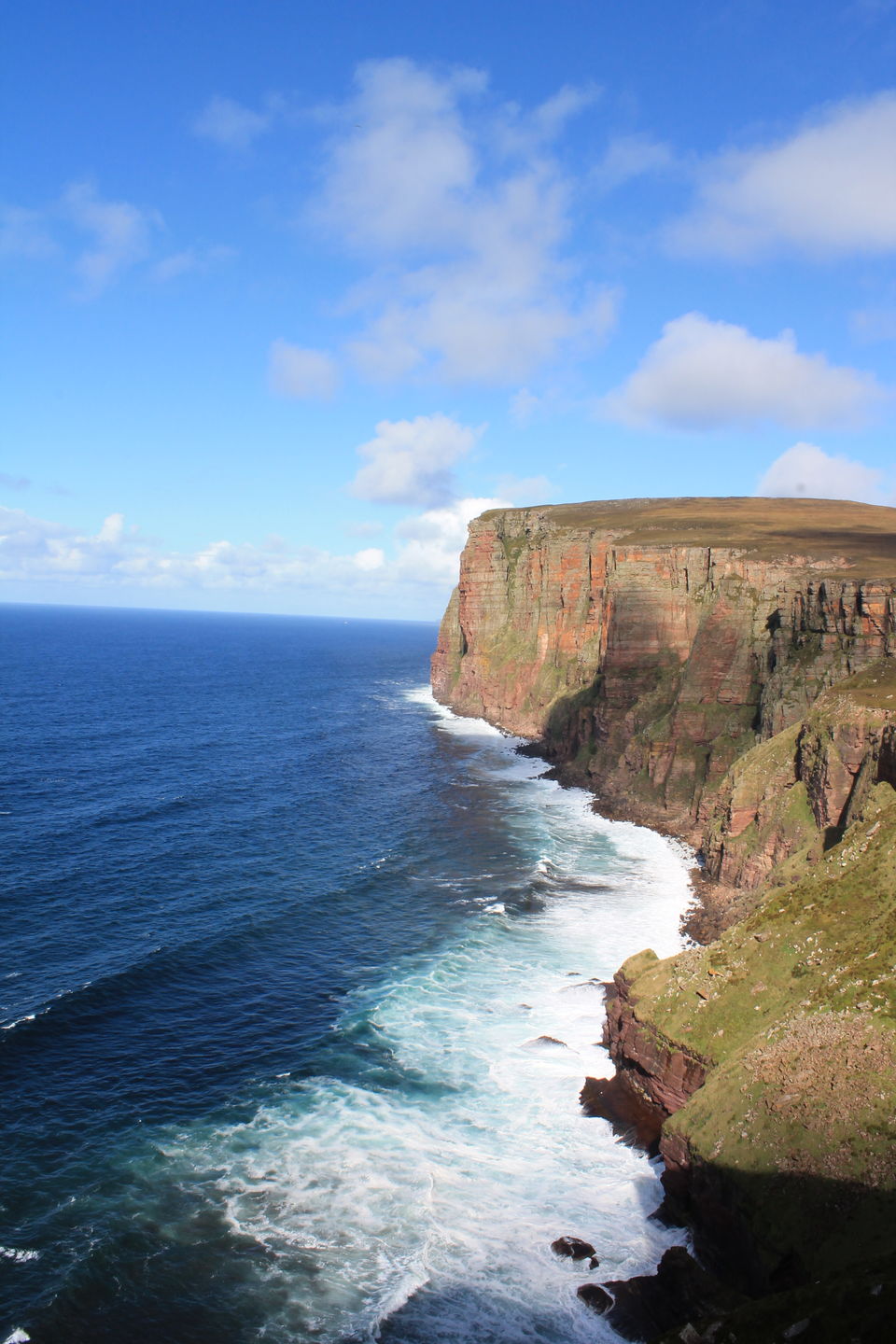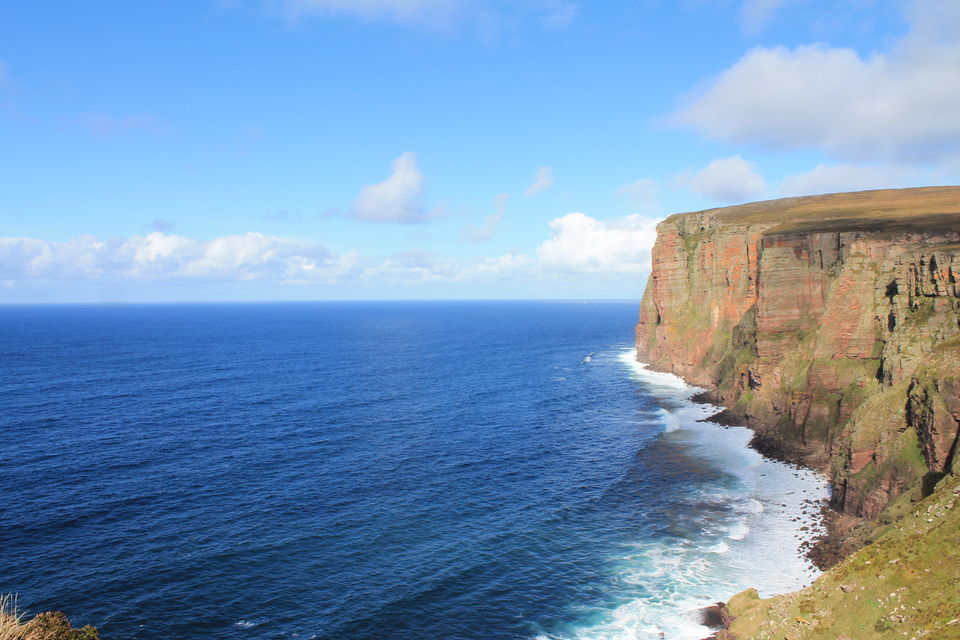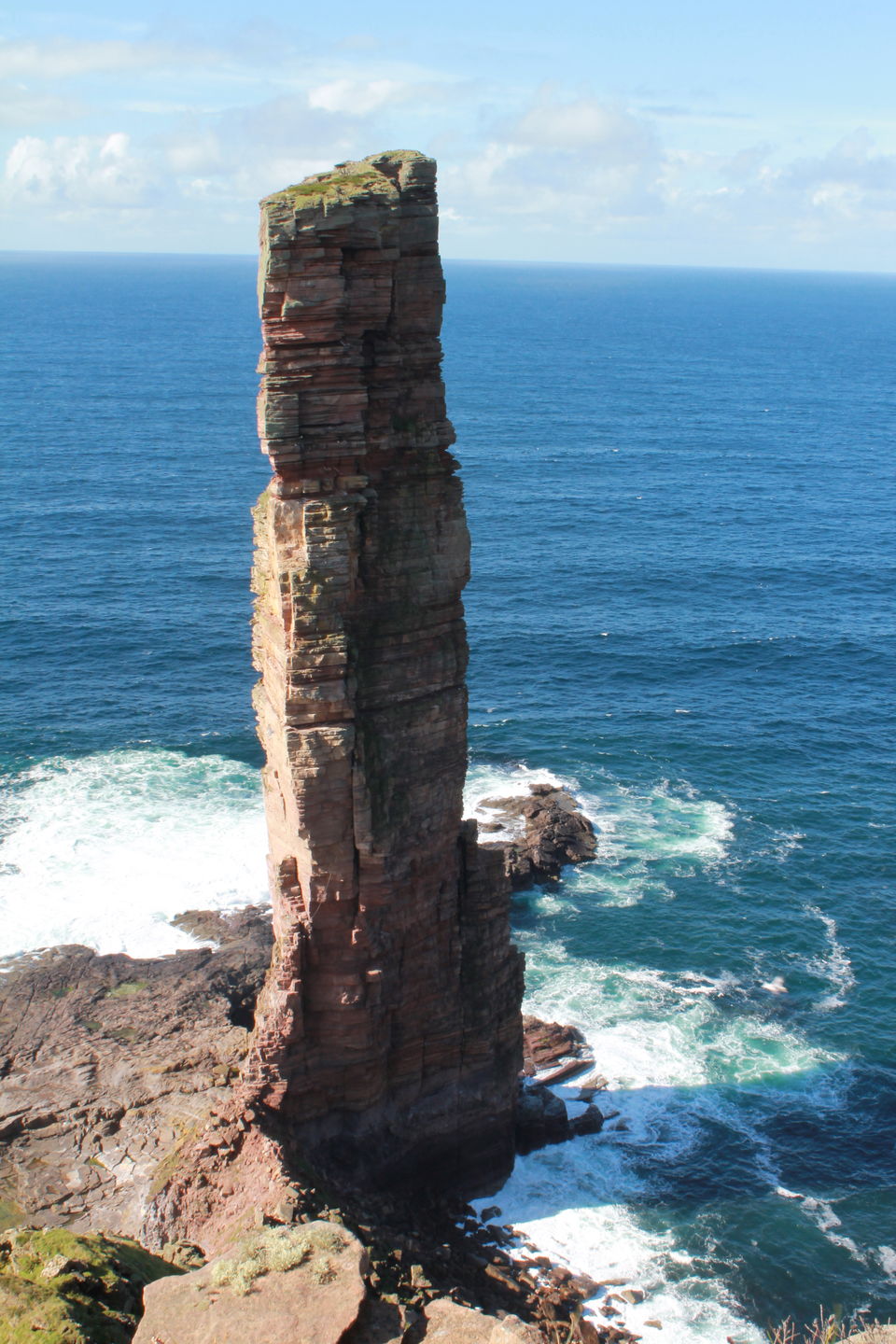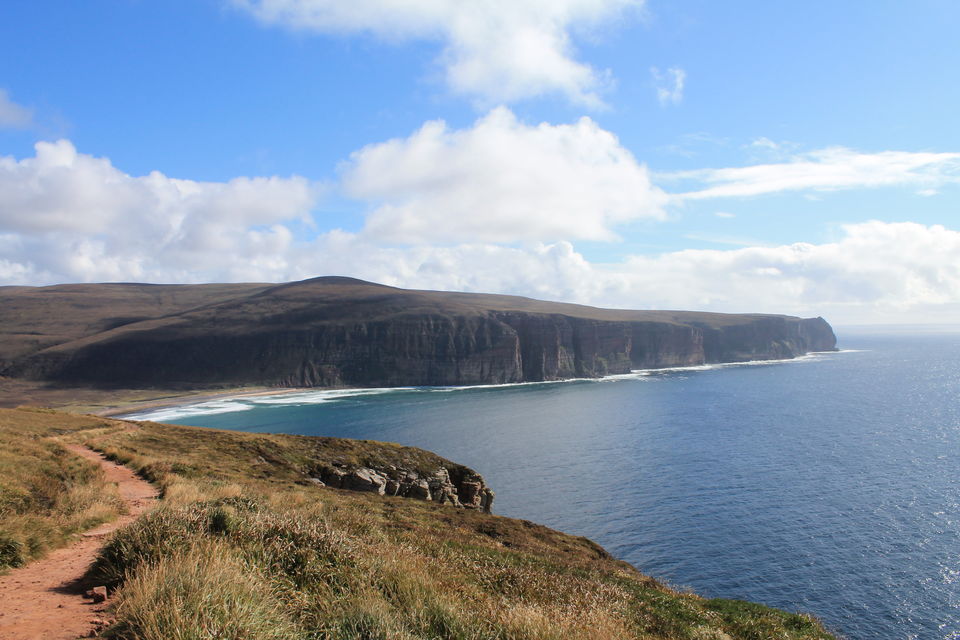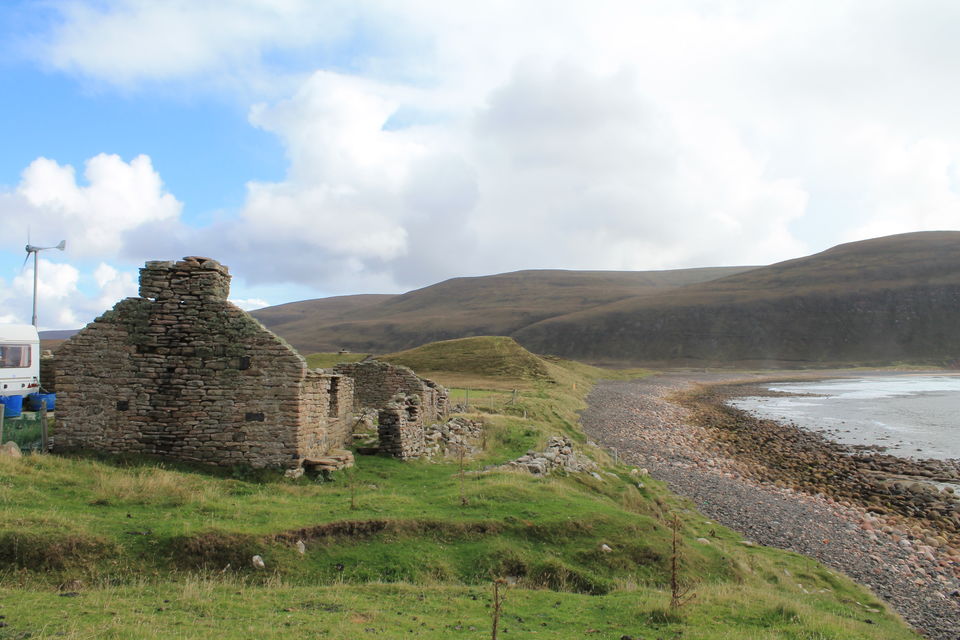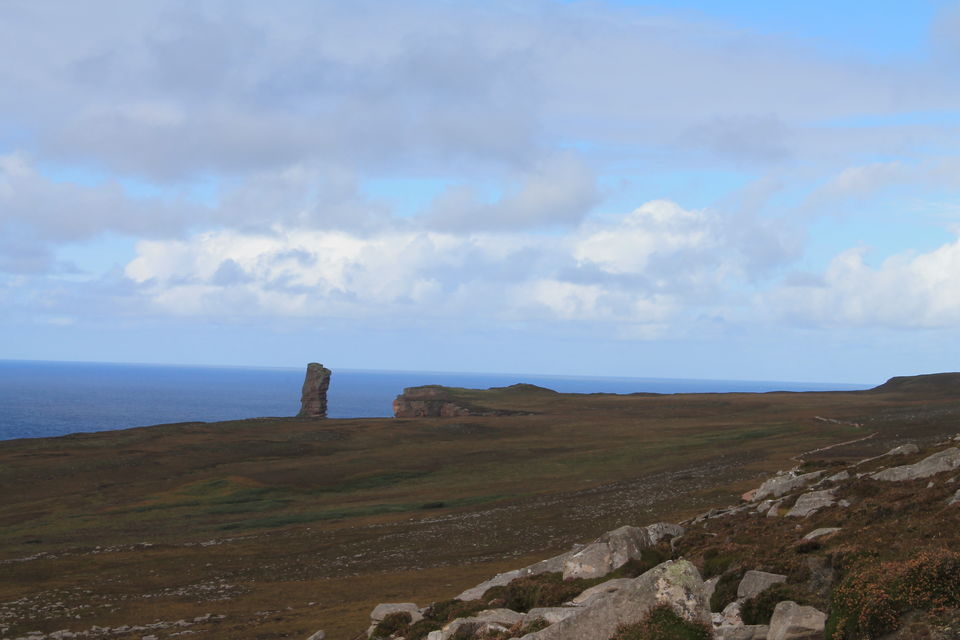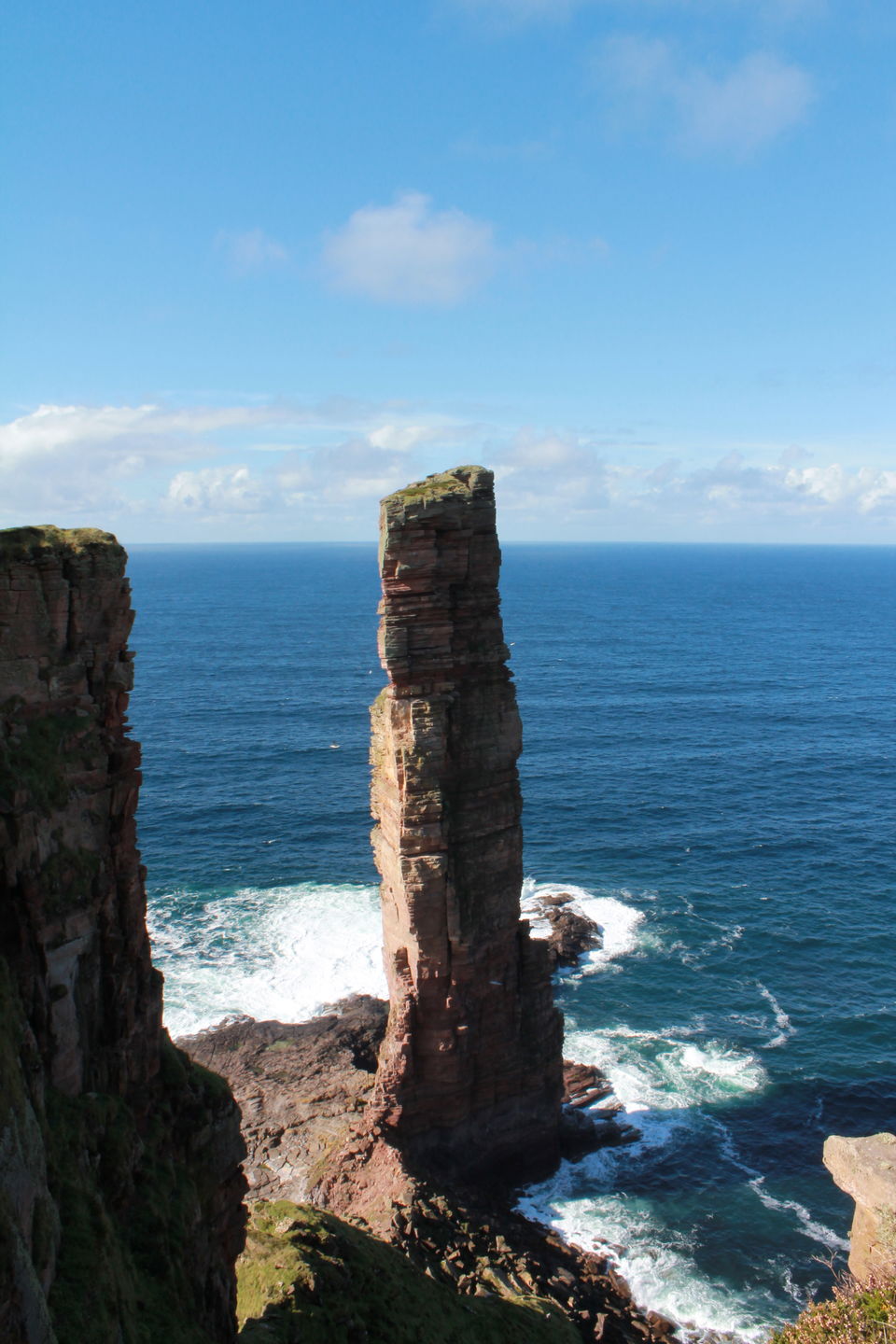 Heart of Neolithic Orkney
Heart of Neolithic Orkney is a UNESCO World Heritage Site and comprises of Ring of Brodgar, Stones of Stenness, MaesHowe and Skara Brae.
Ring of Brodgar
It is a neolithic stone circle dating back from 2,500 to 2,000 BC. It is around 6 miles from Stromness. It originally contained 60 stone structures but only 27 of those stones remain today. They say it looks magical during sunrise and sunset. This is open to public round the year and is a free attraction. Also, for those Disney Pixar's Brave movie lovers, this is one among the many places in Scotland featured in the film.
Stones of Stenness
The Standing stones of Stenness is just a 2 min drive from the Ring of Brodgar or a one mile walk if you fancy a stroll. This is a smaller circle and dates back from the 3rd millennium BC. It is also open at all times and free for visitors. When we visited the place, it seemed godforsaken and I thought we took a wrong turn somewhere but then I saw the 'Welcome to the Standing stones of Stenness' board.
Skara Brae
Skara Brae is one of the best preserved neolithic settlements in Western Europe. This is much older than the Egyptian Pyramids and the Stonehenge.
The visitor centre has an interactive exhibit and you can buy tickets to visit the site. The centre also has a cafe and a gift shop. You can find more information on the opening times here.
Yesnaby
We had plans to do the 'Yesnaby coastal walk' but we changed our mind as soon as we got down from the car. It was biting cold and with wind speeds around 55 mph, it was difficult to take even a few steps without feeling being pushed back.