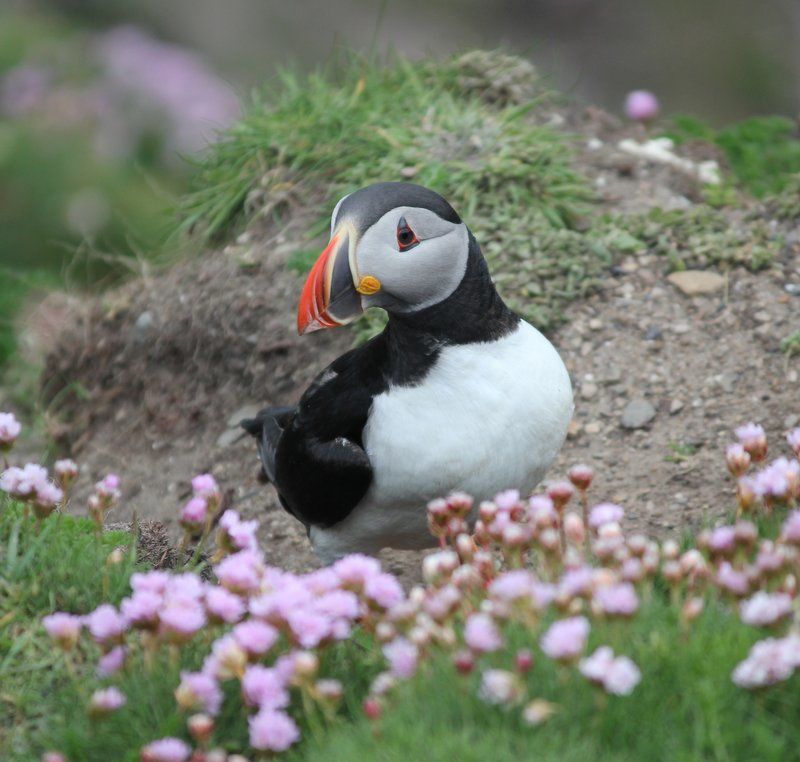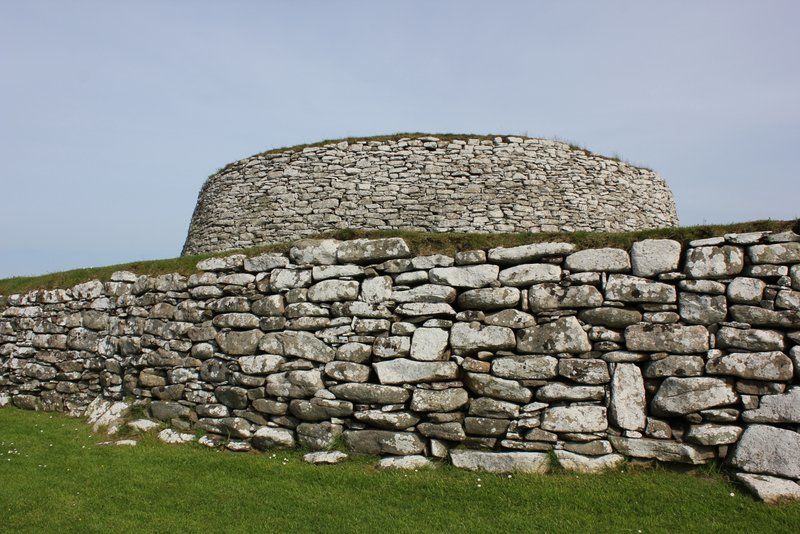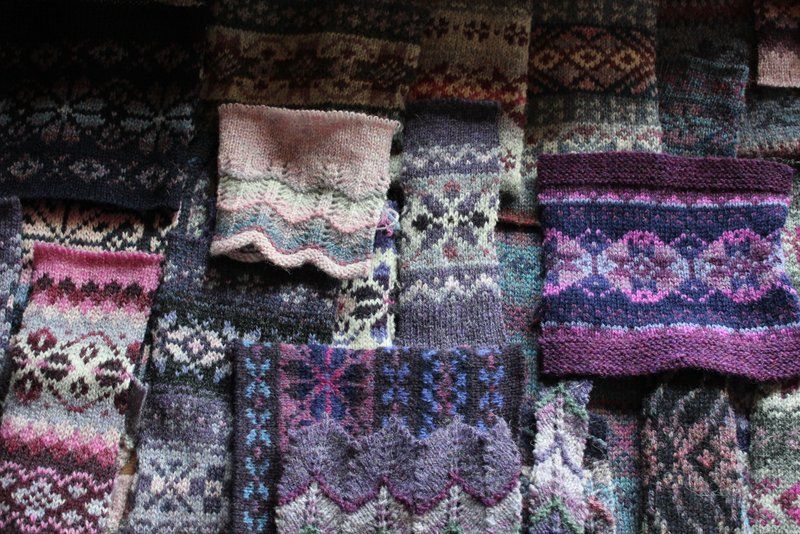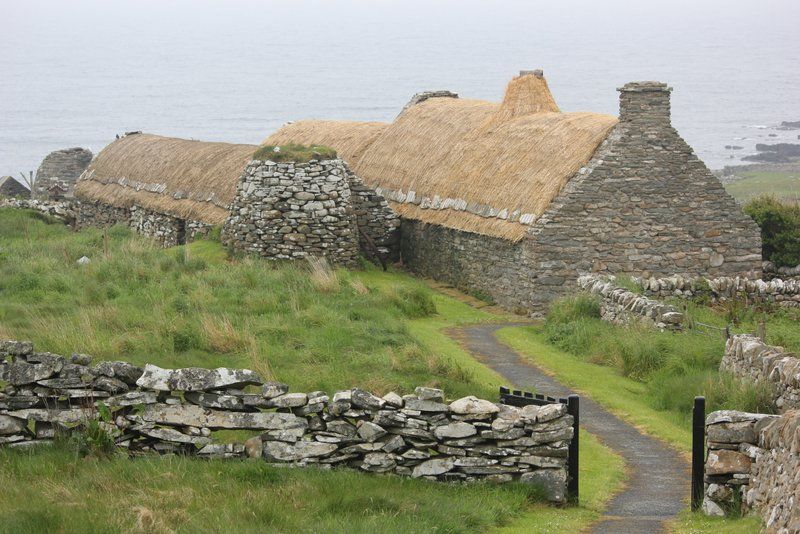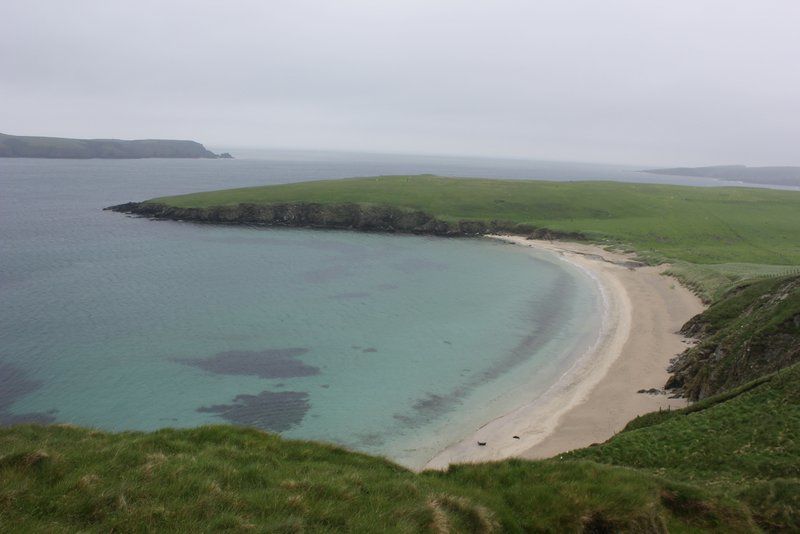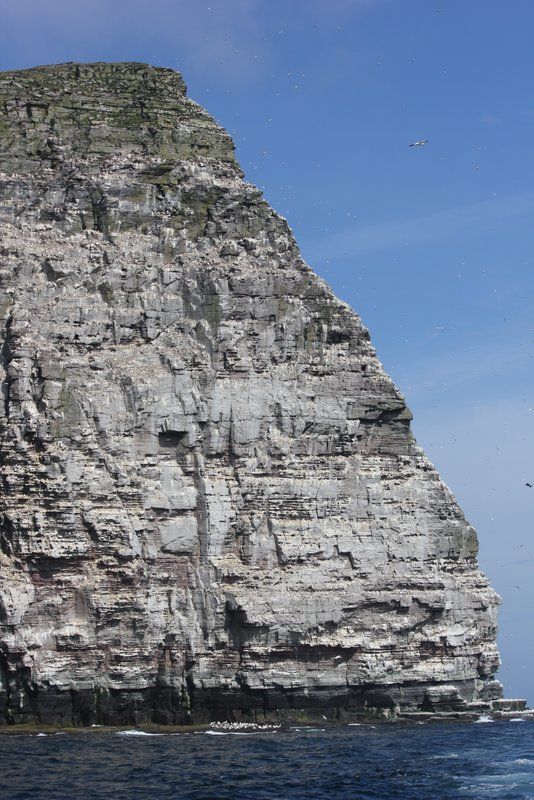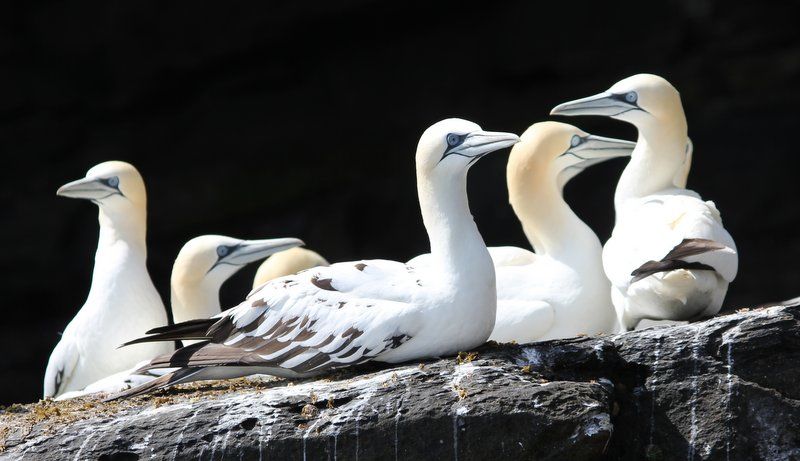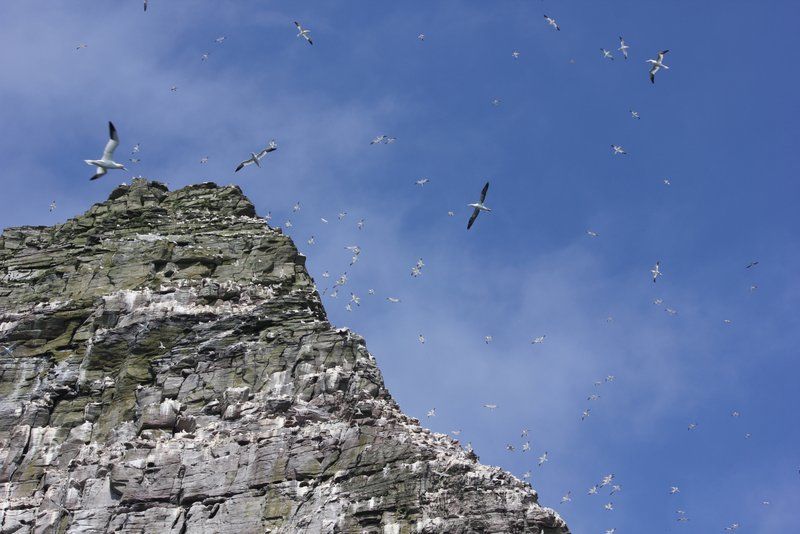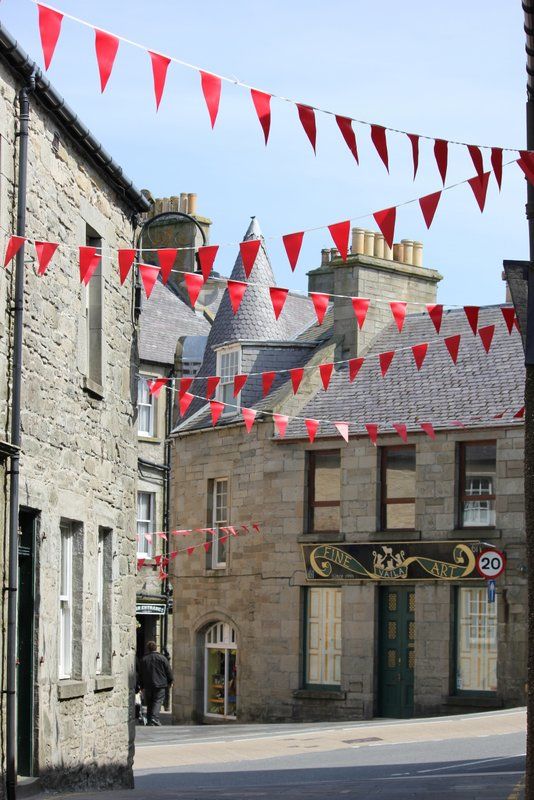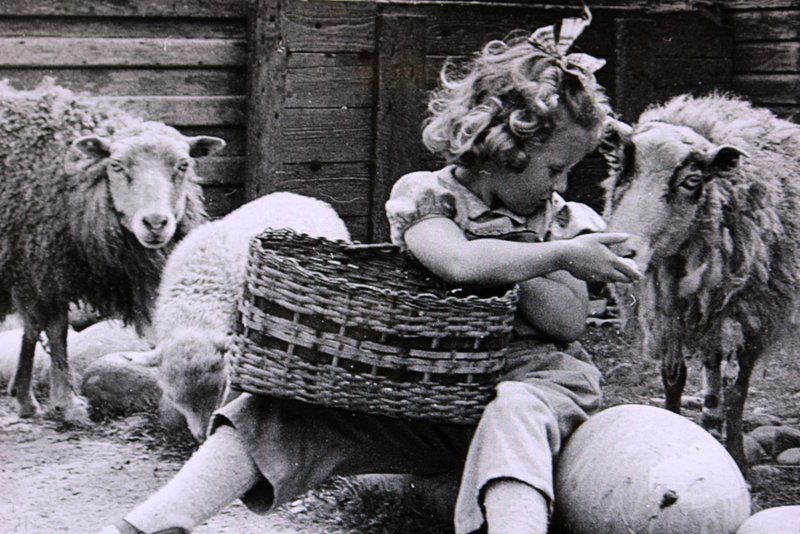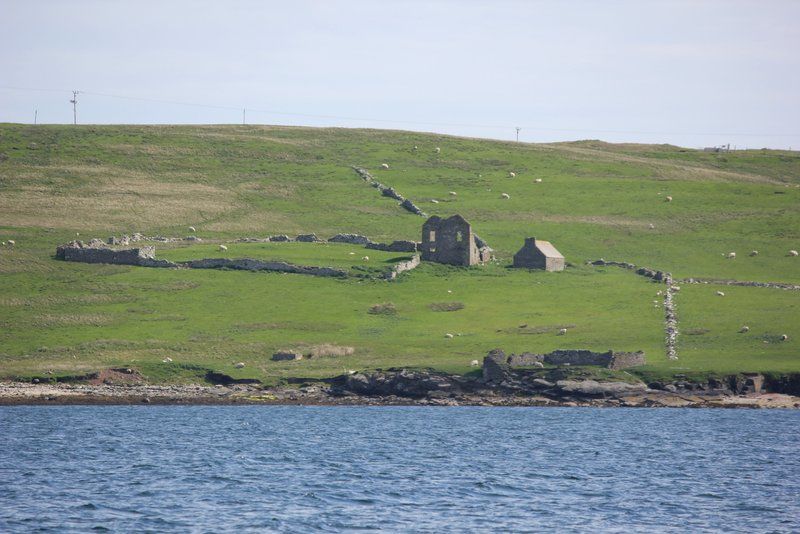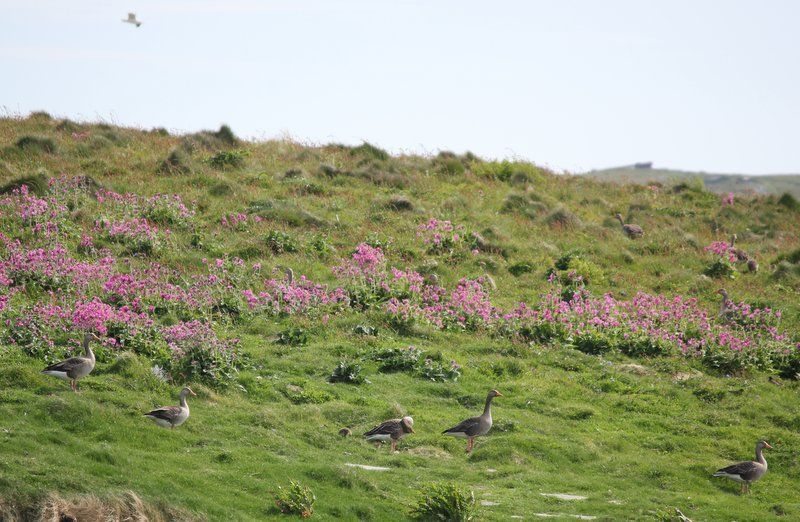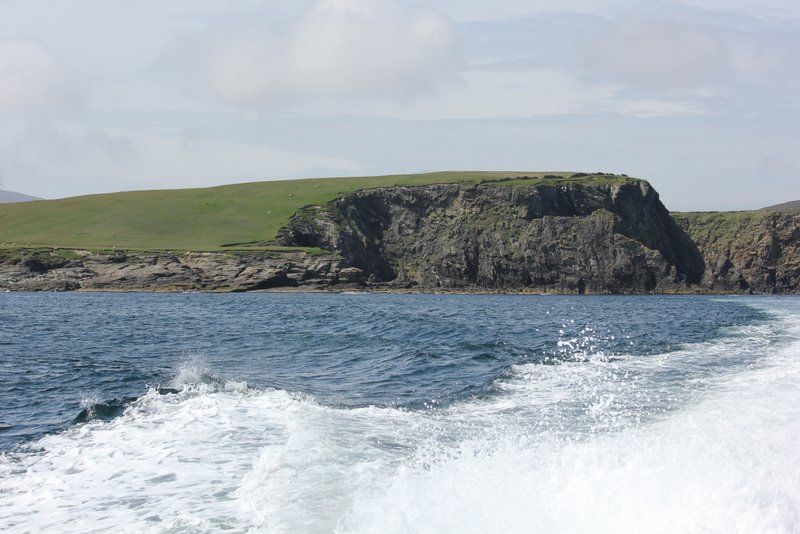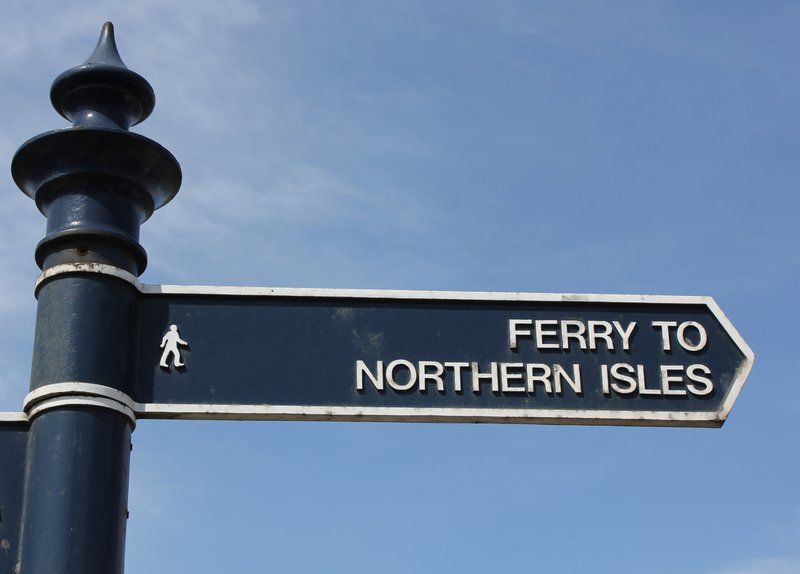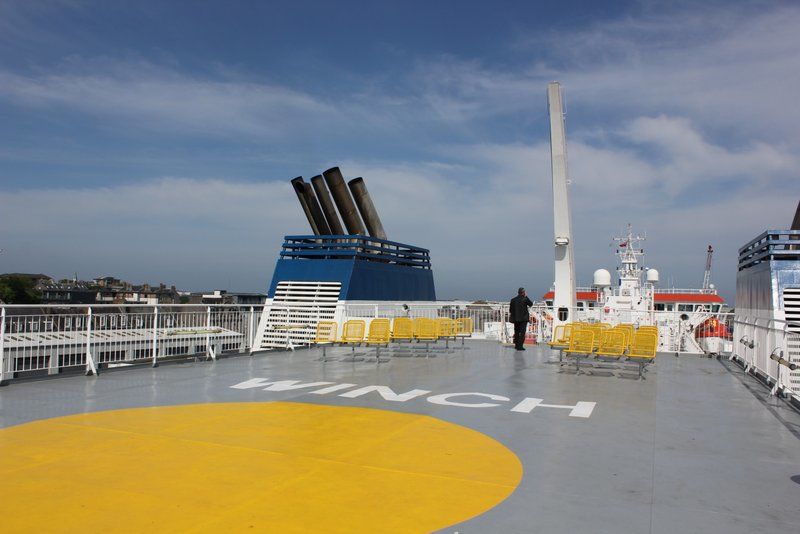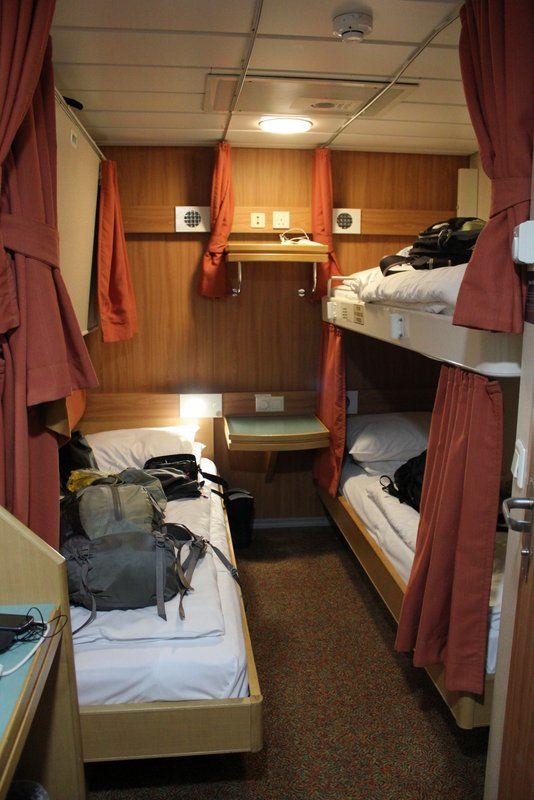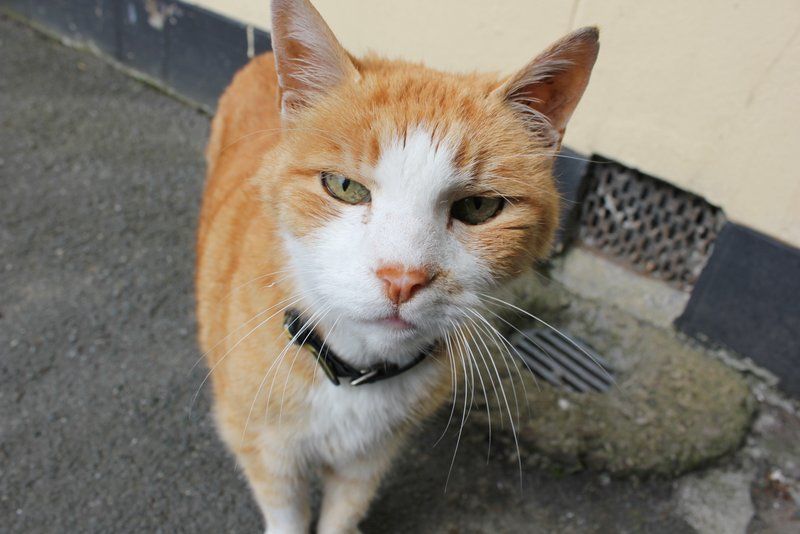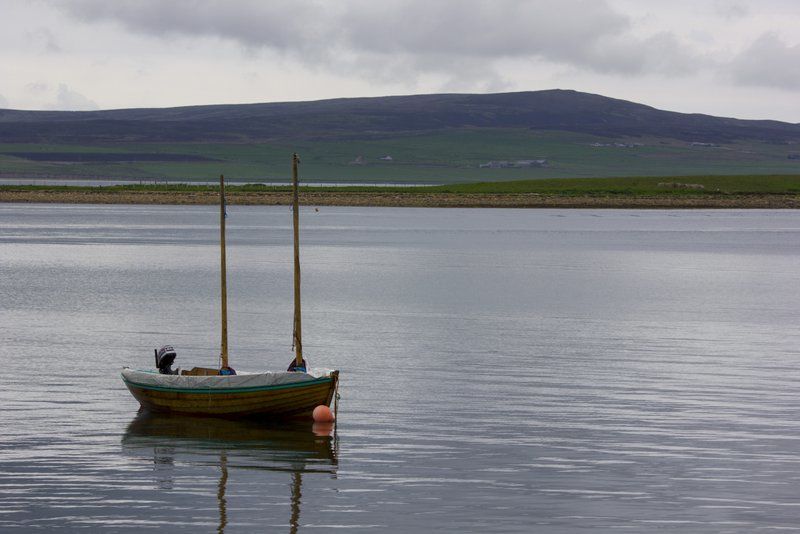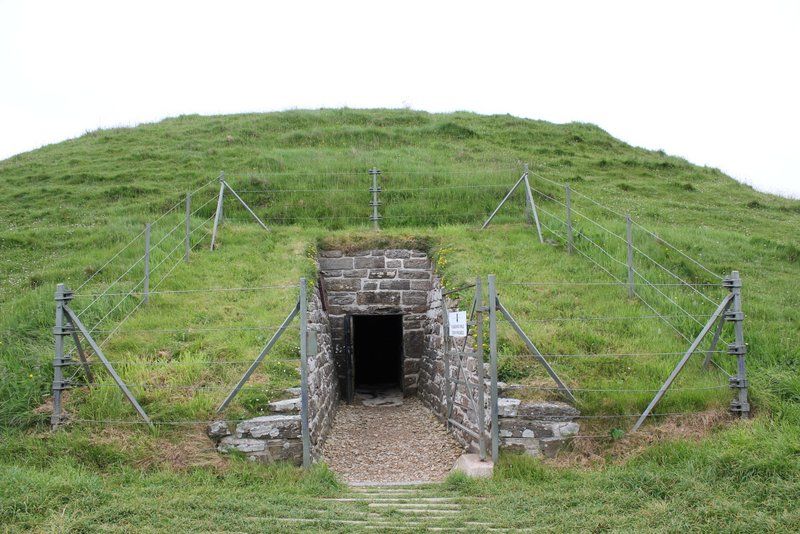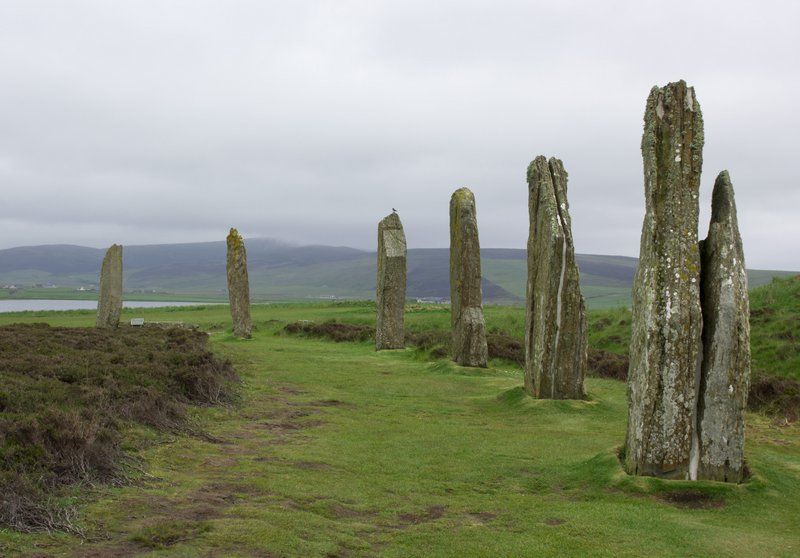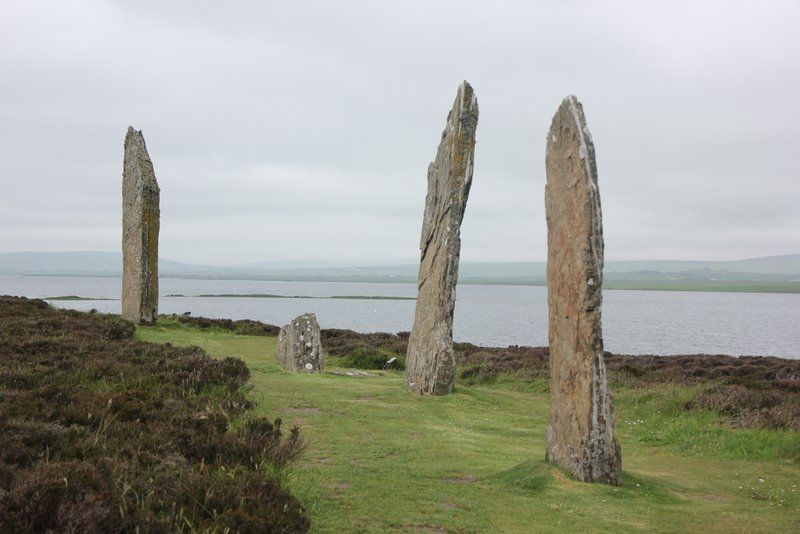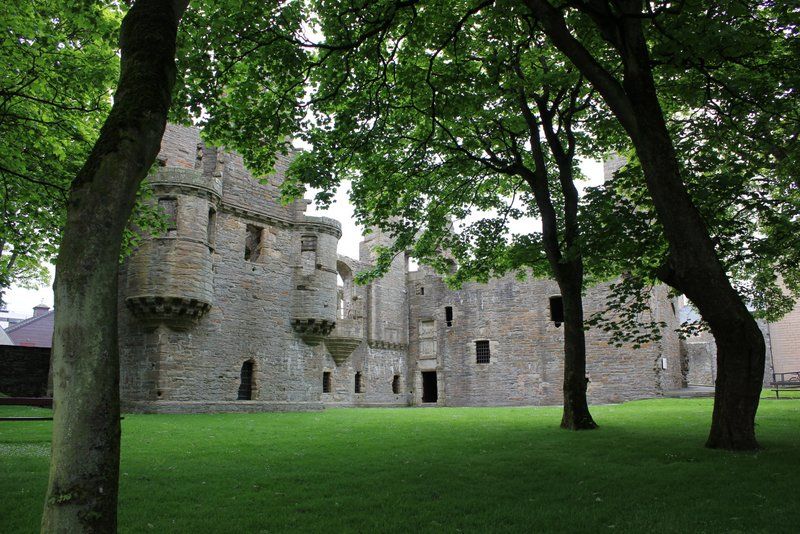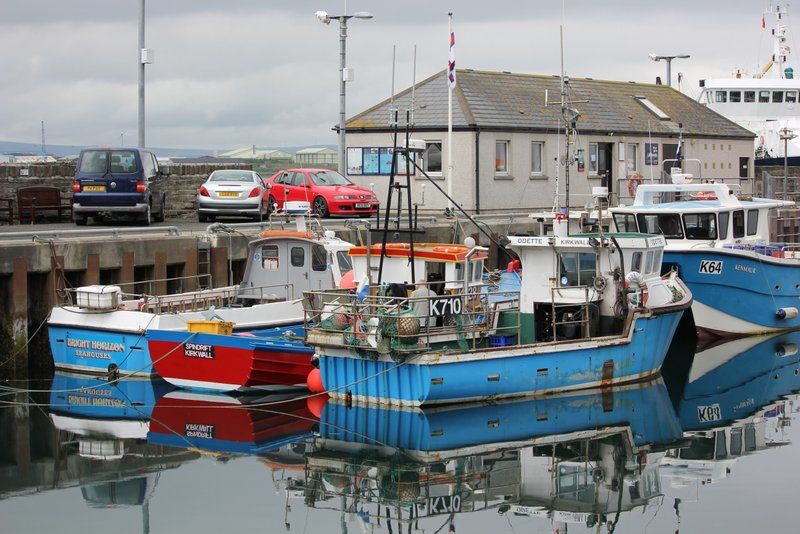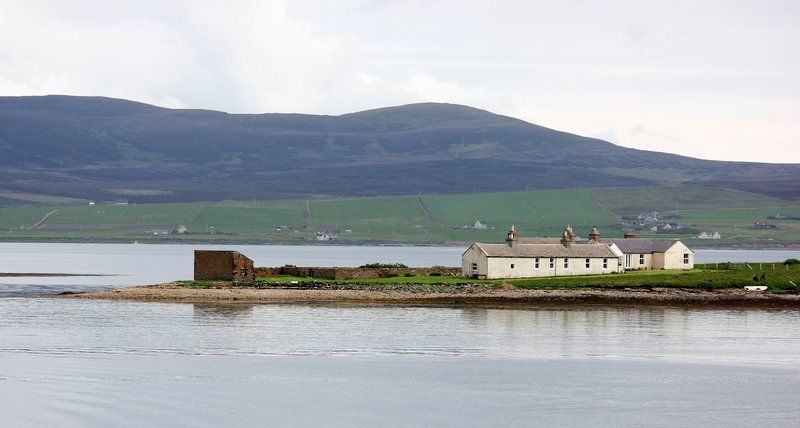 From blog post in June 2014:
I headed out to Lerwick (capital of Shetland) on May 31st via overnight ferry. The ferry was awesome- I'd always wanted to see what it was like to sleep on a boat. Coincidentally, I shared my cabin with a very nice girl from St. Andrews.
The next morning I set out on foot to explore Lerwick. I decided to take a boat tour with Seabirds and Seals (which I highly recommend) out to the cliffs of Noss Nature Reserve where gannets and other seabirds live. On the way I had spectacular views of the harsh and dramatic landscape (that type of landscape was the main reason for my visit to the north- second reason: knitting!). Being at the cliffs was one of the most breathtaking experiences of my life- thousands of birds had nests on the rocky outcrop, some dove to get fish, some preened their feathers, some flew overhead. There were also seals and clever skuas that followed the boat. In the afternoon I went to the local museum, which was sensational (newly redone). I also went on a stroll through Lerwick's main street, making sure to go down interesting closes along the way. In the evening I went to Clickimin Broch, an iron age drystone structure.
The next day I met up with James, a guide from Island Trails. Nobody else signed up for the tour, but he was nice enough to take me around the island by myself. We started out going through what was once a crofting township, then went to Sumburgh Head. Sumburgh Head is the southern tip of mainland Shetland, which has a beautiful lighthouse and is a wonderful place to spot seabirds such as puffins. There were quite a few intense birdwatchers there (or "twitchers"- the not so nice term), some had cameras with the most heavy duty long lenses I'd ever seen, so I felt a little pathetic with my dinky little kit lens! We managed to spot some puffins, which were actually a lot smaller than I would have thought- they had a lot of personality to make up for their size though! Going to and from Sumburgh Head we drove right through the landing strip of Sumburgh Airport- it is set up in the same way as a train crossing!

Next we visited the house of Doreen Brown, a friend of James who is a knitwear designer. She was the person who made the sweaters for the Shetland ponies in the commercial to promote "Natural Scotland" in 2013. I loved seeing her workshop, with all her Fair Isle samplers and her knitting machine. She also showed me how to use a traditional knitting belt, which I had never heard of before.
After that, we went to the Old Scatness archeological site, which had various types of roundhouses used over time for different purposes. Nearby we saw the house of Betty Mouat, whose mishap adventures you can read about here: Betty Mouat story.

Next we went to the Dunrossness Croft House Museum, which was simply beautiful. If I were ever brave enough to abandon all my modern accoutrements, I would take up residence in a house like that!

Then we drove to get a view of St. Ninian's Isle, an island which is connected to the mainland by a tombolo, or bridge of sand. Treasure was discovered on the island in 1958.

Lastly we visited Scalloway castle, and looked around for a few minutes before it closed. In the evening I took a ferry to Orkney, and got to my hostel around midnight.
I spent my first day in Orkney exploring Kirkwall- St. Magnus Cathedral, the Bishop's Palace, and a couple smaller museums. I also took a short bus ride over to the town of Stromness. Stromness had a much sleepier feel than Kirkwall, almost like it had been lost in time- going there felt like entering a dream.
On my second day I took a tour with John of Tour Orkney. It was a one-on-one tour again, so I got to personalize some of the places we went. We started out at Maeshowe, a neolithic chambered tomb. Though a little morbid, this was one of the most amazing spots on my trip- here are a few fascinating facts about it:
Each year at winter solstice, a beam of light filters through the tomb's entrance and hits the back wall
The tomb contains one of the largest collections of secular Viking runes- graffiti written when they used it for a shelter. One of my favorites is, "These runes were carved by the man most skilled in runes in the western ocean"- here's a link to some others.
The rocks used to build the tomb are up to 30 tons in weight!
The entrance passage is 36ft long, but only about 3ft tall, so we all had to duck to get inside
Next we went to the
Standing Stones of Stenness
, and the
Ring of Brodgar
, stone circles which are likely older than Stonehenge. There was a certain unidentifiable power standing within the circles- perhaps from the fact they had stood the test of time and "seen" so much, rather than something supernatural. Power also lies in the fact that nobody knows how the stones got there. In Easter Island, it is often theorized that they used trees as rollers to move the Moai. However, trees were a scarce resource in Orkney. John told me about a plausible theory, which is still practiced in some parts of the world today- laying out beds of seaweed, throwing on water, and pulling the stones along the slippery surface.
Lastly, we went to
Skara Brae
, a neolithic settlement (sometimes called the "Scottish Pompeii" for its excellent state of preservation). We also visited the nearby
Skaill House
, home of the people who discovered the site. We ate lunch at the visitor center, and had a fun time people watching-"classifying" various types of tourists. I spent my afternoon going to places I missed in Kirkwall, then caught the overnight ferry back to Aberdeen. I was astounded over summer to find that the August edition of
National Geographic
highlighted all the places I visited in Orkney- I would really recommend reading it if you want further detail!