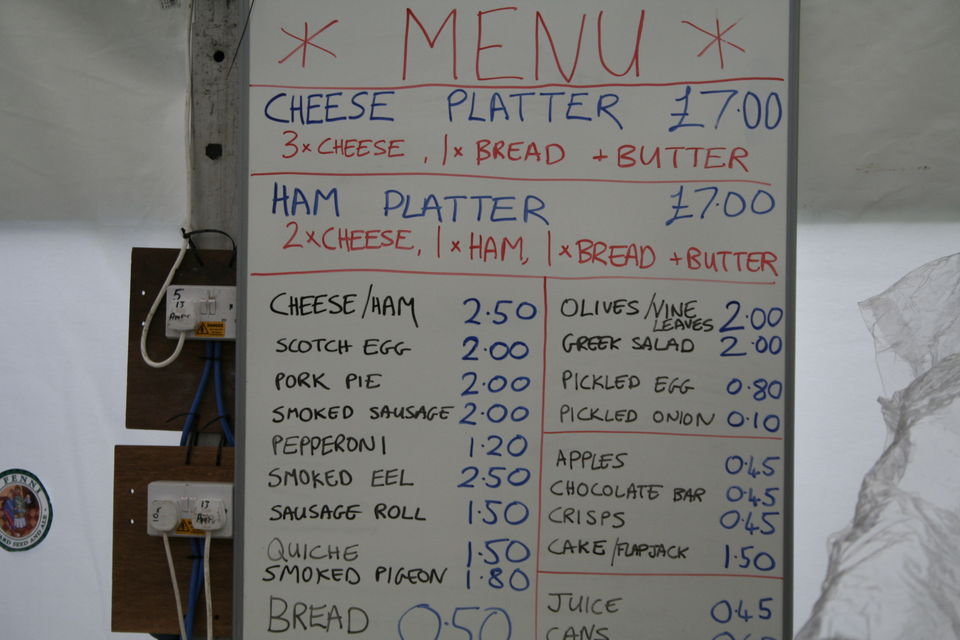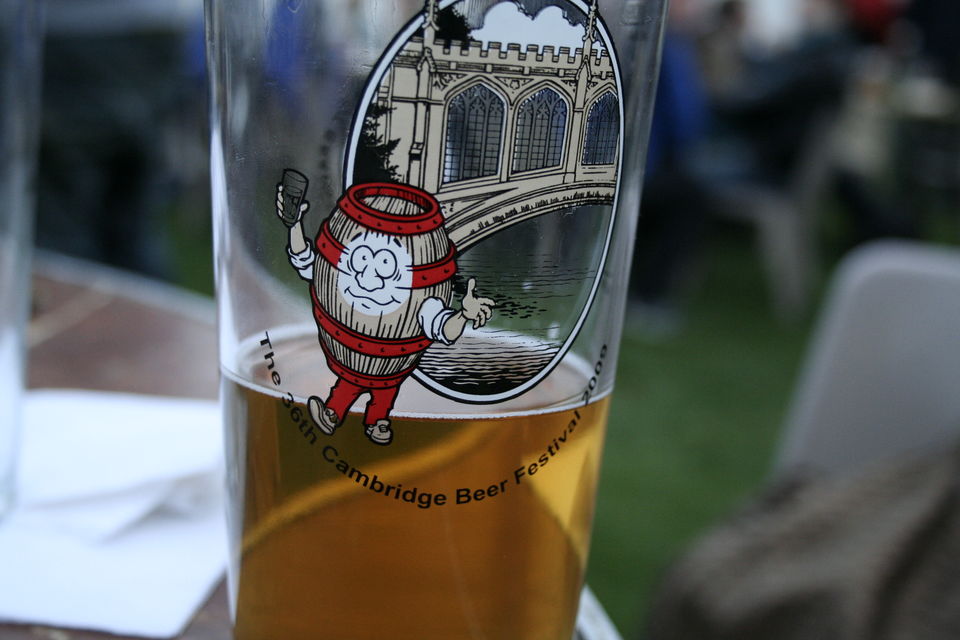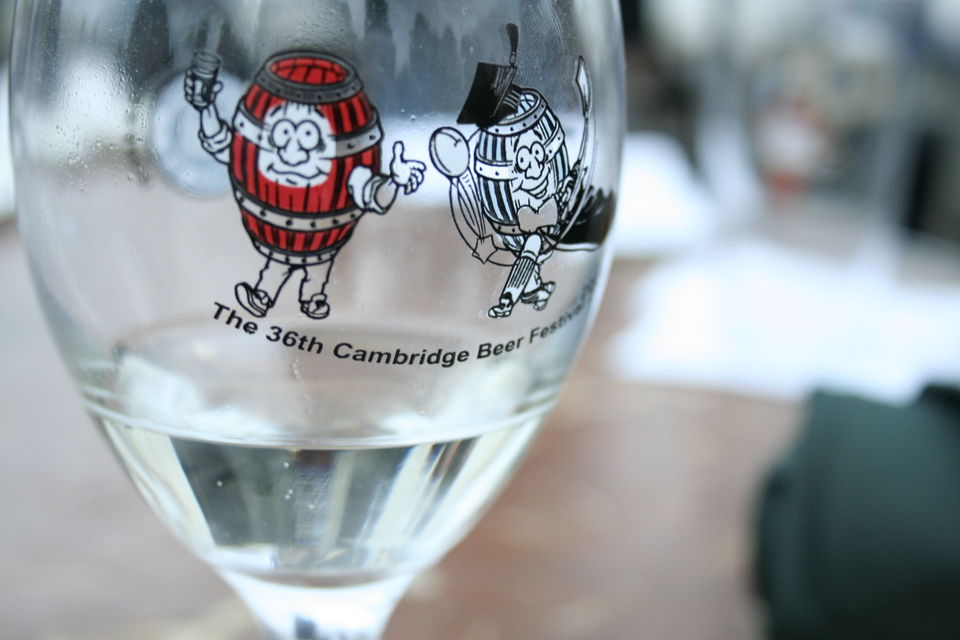 Cambridge Beer Festival
What am I, a wine drinker, doing here… heading off to a BEER festival?
Cambridge, England, proudly hosts the oldest beer festival in the country. Last May it celebrated the 800th anniversary of the University of Cambridge. Beers, Real Ales, Laagered Beers, Keg Beer, Bitter, Mild, Stout, Porter, Barely Wines, Golden Ales, Pilsner, Helles, Trappist, Sour Brown Ale, must I go on?
Deciding to tag along to this large, really large festival, I figured I would take photos of beers. After all, for blocks around and from across the rugby green, football-field sized tents beckon even the non-beer drinkers to check out the festivities. With a tent of this size, there must be a good time waiting to happen. Even for a non-beer drinker.
Hospitable volunteers encourage festival goers to come on in, buy a beer glass and wake up their taste buds. The "Festival Program" is more like a short novel with 59 pages of beers, ales, ads, etc.  Wait…they have wine glasses, too. Just where would the wine be?
Wooden plank makeshift bars line all available sides of this gigantic tent system. Stacked behind, kegs of varying sizes await their turn to be tapped. Remember the program? With over 280 beers, ales, and hard ciders listed getting started is not a problem. Deciding where to start. Now, that's the problem.
Tastes are available before you fill your glass. If you're not sure, ask for a couple of tastes. One beer-drinker's glass was filled with one dark as molasses, the next one light as weak tea. Another one was as red as crushed strawberries yet had a strong malt smell.  Consult your program or your neighbor…and find a new favorite or two.
Directions to the tiny wine counter were given to me…possibly the only wine drinker…from the nice men at the entrance. They probably had a bet that I couldn't even find the lone wine counter.  "Enter the large tent, take a left, and go all the way to the back. The wine guy (yes, just one) will be on your left, clear back in the corner after you get to the back." Word for word…these were the directions.
Sure enough, there he was with his two tall, slim green bottles almost disappearing among all the hefty beer kegs. This probably was not a good time to get picky on choices…it is a beer festival, after all. Imagine my delight when he asked if I like really dry, crisp white Austrian wines. One of my all time favorite wines, I knew this was the beer festival for me. With liquid gold in my glass, my taste buds were in heaven among the heavy malt and barley smells.
Need food? Billed as "the famous cheese counter", cheeses from cow to goat to ewe were well represented. Creamy in texture the robust flavor of a local Camembert paired nicely with the citrus flavors in my wine glass.
Try the Flower Marie with its pale pink-tinged rind and soft middle or the goat cheese coated in ash. And yes, you do eat the rind. The combination of mild soot followed by a strong goat cheese really challenges the palette no matter what you're drinking. Pair all these with a chunk of crusty bread, tender rosemary spiced lamb and sweet grilled peppers. Follow up with sizzling hot, melt-in-your-mouth, cinnamon sprinkled donut bites and you just had a gourmet meal among the stars.
Complete the evening with one more glass. The wine pourer and I were becoming good friends, since I seemed to be his only customer.
Far too soon it was time to maneuver our tired, sated bodies back home.  It's easy to see why this was the 36th Cambridge Beer Festival. I know there will be a 37th. If you go away thirsty or hungry…it's your own fault. Even for a wine drinker.