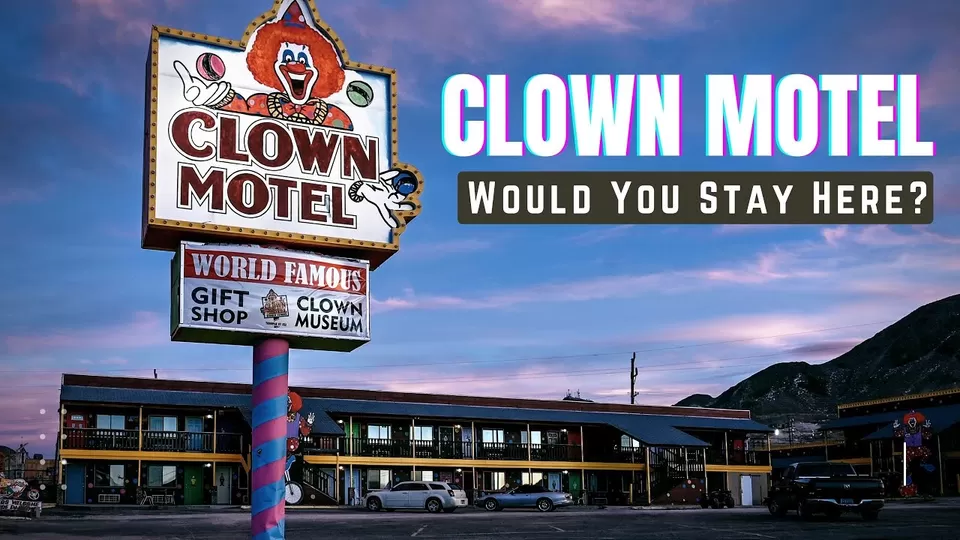 Today, let me take you on a ride to the eccentric and offbeat side of the United States. Through this blog, we'll peel back the layers to uncover a world of bizarre travel experiences that will leave you equal parts amazed, bewildered, and entertained.
But, this article isn't just about the destination! It's about the people who make these places truly shine. Picture passionate museum curators who geek out over the bizarre, sharing their love for the unusual with an infectious enthusiasm. And let's not forget the quirky locals, armed with tales that'll leave you chuckling, scratching your head, and questioning reality itself. Trust us, the USA isn't just a land of landmarks—it's a stage where colorful characters add an extra dash of pizzazz to your unforgettable adventures.
This is the USA like you've never seen it before—a land of oddities, curiosities, and a hefty dose of good ol' American quirkiness.
1. The Museum of Vampires and Legendary Creatures in New Orleans, Louisiana
Get ready to sink your teeth into a spine-chilling adventure at the one and only Museum of Vampires and Legendary Creatures. The moment you step into this eerie haven, you'll feel the air crackle with anticipation, as if you're about to join a secret society of vampire hunters. The museum's dimly lit corridors will lead you deeper into a realm where legends come to life and goosebumps come standard.
As you wander through the museum's bewitching atmosphere, don't be surprised if you feel a shiver down your spine or catch a glimpse of something out of the corner of your eye. The line between fact and folklore blurs, leaving you questioning what's real and what's just a product of your overactive imagination.
🎟️Admission fee: $12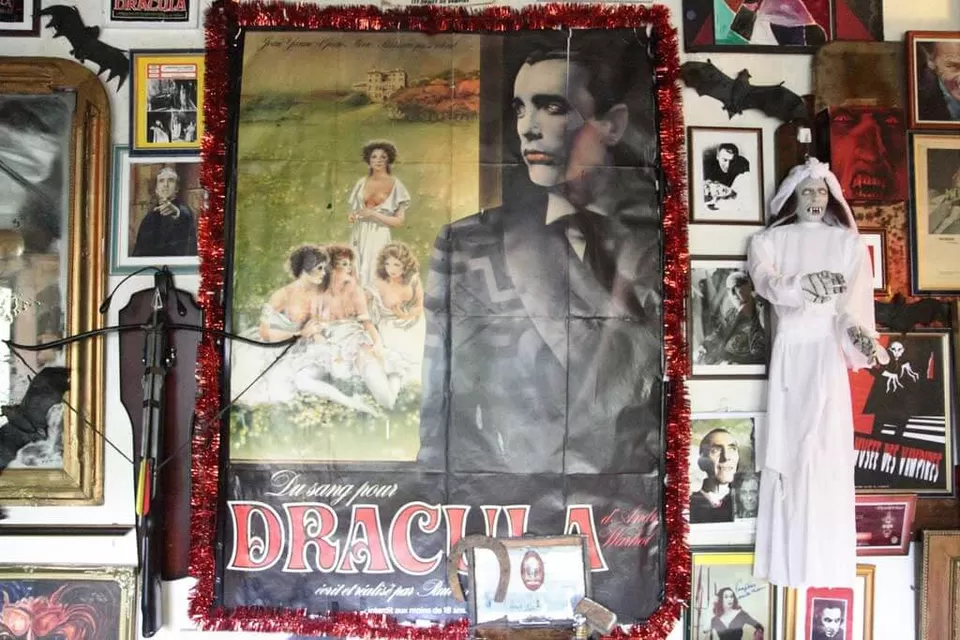 2. The International Cryptozoology Museum in Portland, Maine
Brace yourselves for a mind-bending journey into the realm of the unknown at the International Cryptozoology Museum. Get ready to unlock the mysteries surrounding elusive creatures and dive deep into the world of cryptozoology.
From legendary creatures like Bigfoot and the Loch Ness Monster to lesser-known enigmas that defy explanation, the International Cryptozoology Museum is a haven for those who dare to explore the unexplained.
Each corner of this museum holds treasures and tales waiting to be discovered. Immerse yourself in riveting stories and compelling evidence collected from sightings, folklore, and unexplained phenomena.
🎟️Admission fee: $12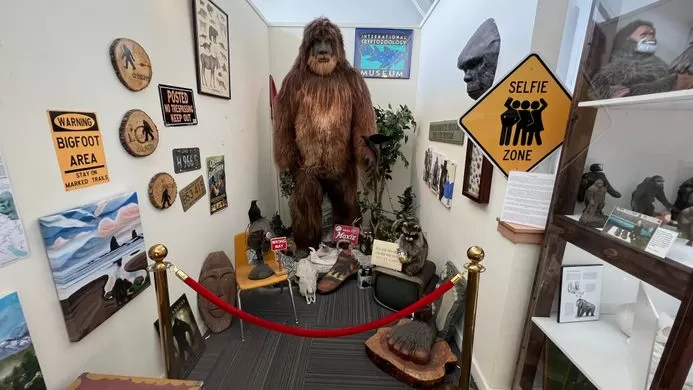 3. The National Mustard Museum in Middleton, Wisconsin
Condiment connoisseur or not this one will definitely blow your tastebuds! Get ready to dive headfirst into a world of zesty delights and mustard mania. It boasts to be home to the world's largest collection of mustard- this isn't an easy title snag.
This mustard mecca is more than just a display of condiment excellence, it is an experience you'll never find anywhere else in the world. You'll gain a newfound appreciation for the craft and skill that goes into creating the perfect mustard. And who knows, you might even discover your own mustard-making talents along the way.
🎟️Admission fee: Free of cost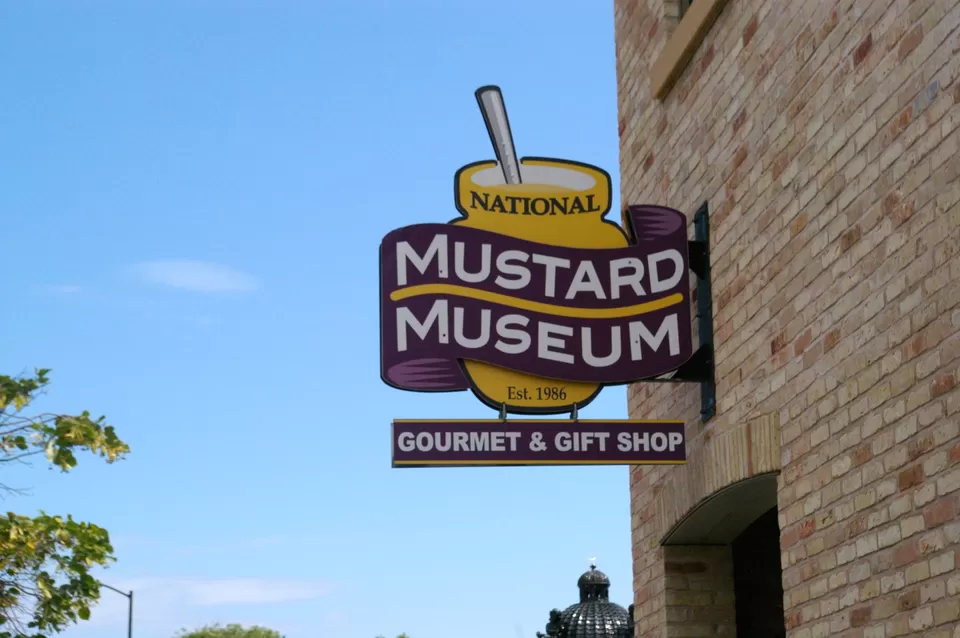 4. The Enchanted Highway - Regent, North Dakota
Buckle up and prepare to be transported into a realm where imagination takes the wheel and whimsical sculptures dot the horizon. Not able to fathom this? Well, I don't blame you. Let me try again. The Enchanted Highway is a stretch of asphalt where colossal scrap metal sculptures come to life. It is in all honesty and artistic brilliance!
Imagine driving alongside towering giants, crafted with love and care by artist Gary Greff. Marvel at the Tin Family, a whimsical ensemble that stands proudly, waving at passersby with their metallic grace.
Continue your enchanted journey and witness the majestic Geese in Flight, where metal wings catch the wind, as if ready to take off into the endless sky. It's like stumbling into a storybook realm brought to life.
🎟️Admission fee: Free of cost
5. The World's Largest Ball of Twine - Cawker City, Kansas
Prepare to unravel a truly unique roadside wonder. World's Largest Ball of Twine—a true testament to human creativity, dedication, and perhaps a touch of whimsy. The mammoth creation that has been slowly and steadily growing for decades! Amarvel weighing over 20,000 pounds and reaching staggering proportions. It's a testament to one person's determination and the power of an idea that caught hold and rolled along, quite literally.
Feeling inspired? Well, you're in luck! Visitors are encouraged to add their own contribution to the ever-growing ball of twine. Grab a piece of twine and become part of this whimsical tradition.
🎟️Admission fee: Free of cost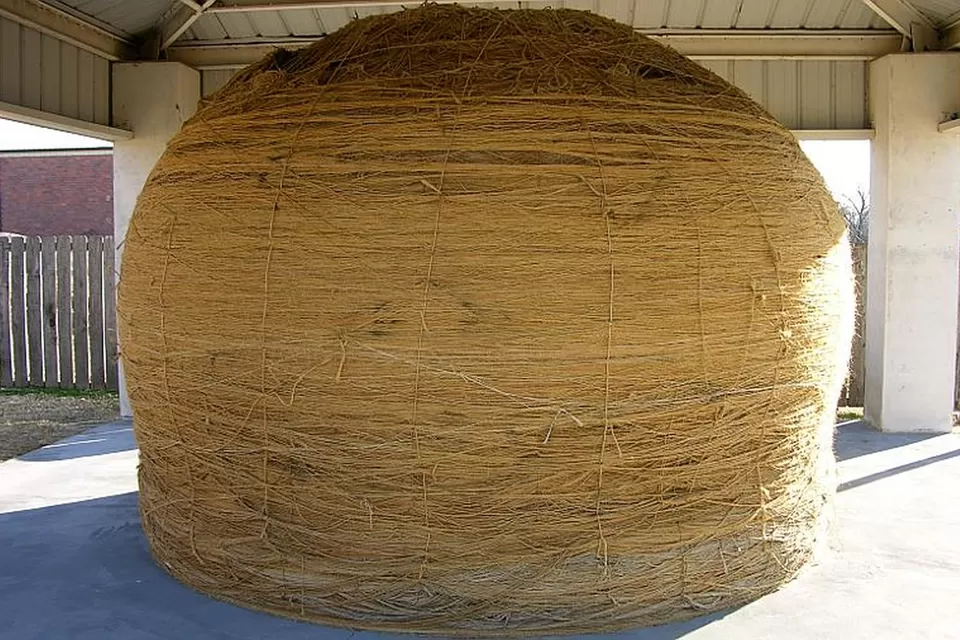 6. The Mutter Museum - Philadelphia, Pennsylvania
This one is a truly spine-tingling experience. As you step into the dimly lit corridors of the Mutter Museum you'll feel like you are in a Hollywood psycho-thriller movie! From preserved skulls and twisted skeletons to mysterious medical instruments, the museum unveils the secrets of the human body with a touch of morbidity and a hint of dark humour. It's a place where the line between science and the macabre blurs, and where curiosity meets the fragility of life itself.
🎟️Admission fee: $20
7. Bubblegum Alley - San Luis Obispo, California
A sticky adventure awaits! As you approach Bubblegum Alley, a wave of sugary-sweet aroma wafts through the air, signalling that you're about to step into a world of chewed-up fun and artistic expression.
This peculiar attraction has a long and sticky history, with locals and visitors alike contributing to the ever-growing masterpiece. Each piece of gum carries with it a story, a moment of sweetness left behind by passersby from all corners of the globe.
Feeling adventurous? Well, it's time to leave your own mark on this gooey gallery. Grab a piece of bubblegum, channel your inner artist, and add your personal touch to this chewed-up masterpiece. Stick it to the walls and become part of the sweet and sticky tradition that has made Bubblegum Alley a must-see attraction.
🎟️Admission fee: Free of cost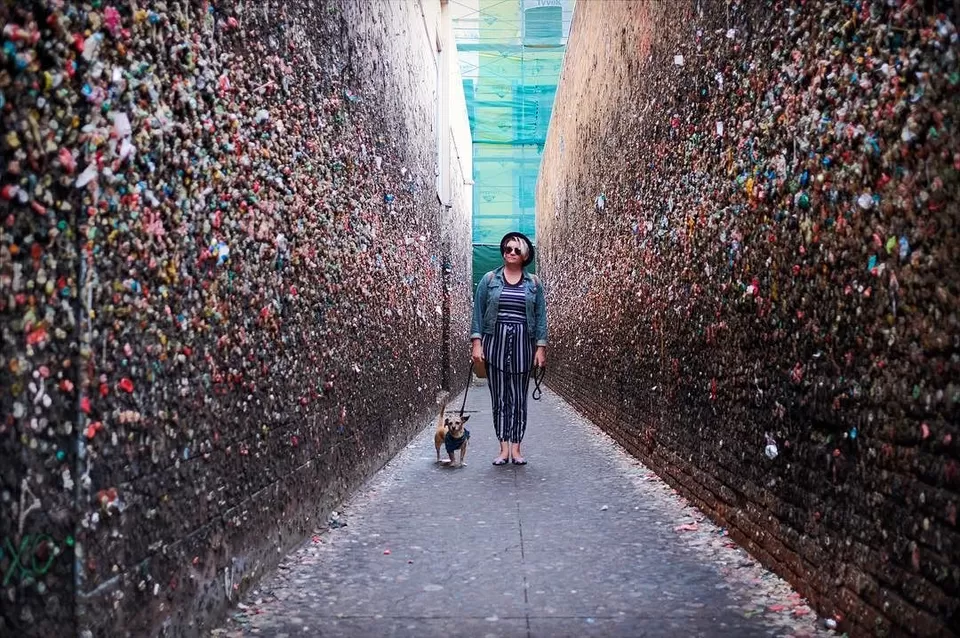 8. International UFO Museum and Research Center - Roswell, New Mexico
Believers and cosmic conspiracy theorists, this ones for you! It's the ultimate playground for all the Mulders and Scullys out there, where you can dive headfirst into the captivating world of extraterrestrial investigations. Get up close and personal with artifacts, photographs, and interactive displays that shed light on the infamous Roswell incident. It's like getting a backstage pass to one of the most mind-boggling events in human history. You'll be immersed in a world where little green men and intergalactic cover-ups become your new obsession (move over, reality TV).
🎟️Admission fee: $5
9. Ben and Jerry's Flavor Graveyard - Waterbury, Vermo
Step into a world where frozen dreams come to rest and pay your respects to the fallen flavours that once tantalized our taste buds. Here lies the final resting place of discontinued Ben & Jerry's ice cream flavours, each with its own granite headstone and epitaph, lovingly crafted to commemorate the sweet indulgences of the past. From the legendary Wavy Gravy to the fabled Peanut Butter and Jelly - you'll find the bold and the beautiful that made Ben and Jerry's what it is today.
After the bidding adieu to the falvours you can even customise your own- may be that becomes the next big thing?
🎟️Admission fee: Free of cost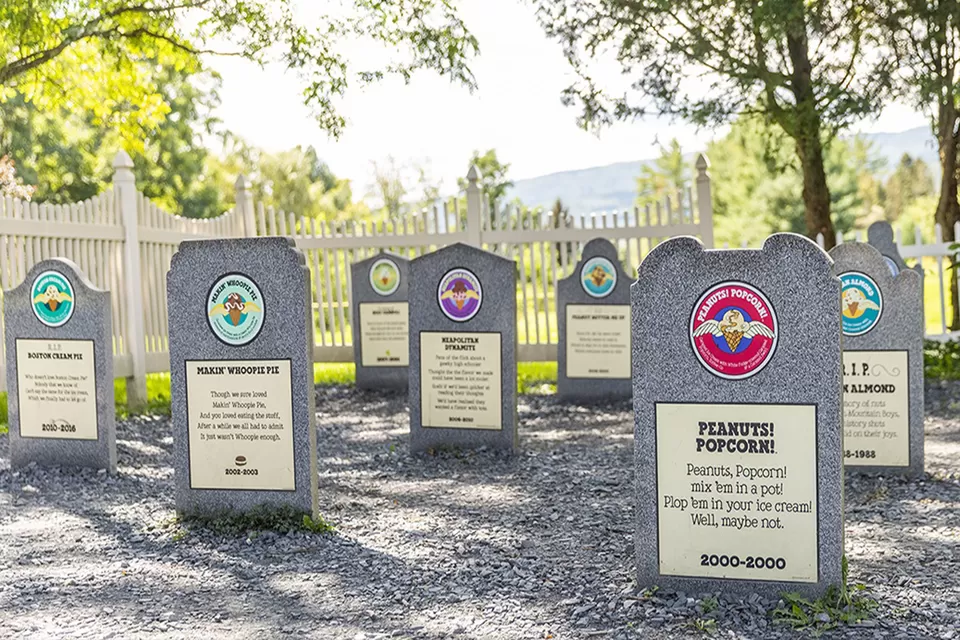 10. The Clown Motel - Tonopah, Nevada
Prepare to step into a world where whimsy meets creepiness at the one-of-a-kind Clown Motel. Here you'll be greeted by a troupe of colorful characters, each wearing a perpetual smile and a hint of mischief. The exterior of the motel sets the stage for the circus-themed adventure that awaits you inside.
Once you step through the doors, the lobby transports you into a realm where jesters reign supreme and laughter fills the air. The walls are adorned with an extensive collection of clown figurines, paintings, and masks, creating an atmosphere that's equal parts captivating and, depending on your perspective, slightly unsettling.
If you dare to explore further, you'll discover that the Clown Motel has more to offer. One thing's for sure: a stay at the Clown Motel will leave you with stories to tell and memories that are anything but ordinary.
🎟️Room rates vary depending on your choice of accommodation.