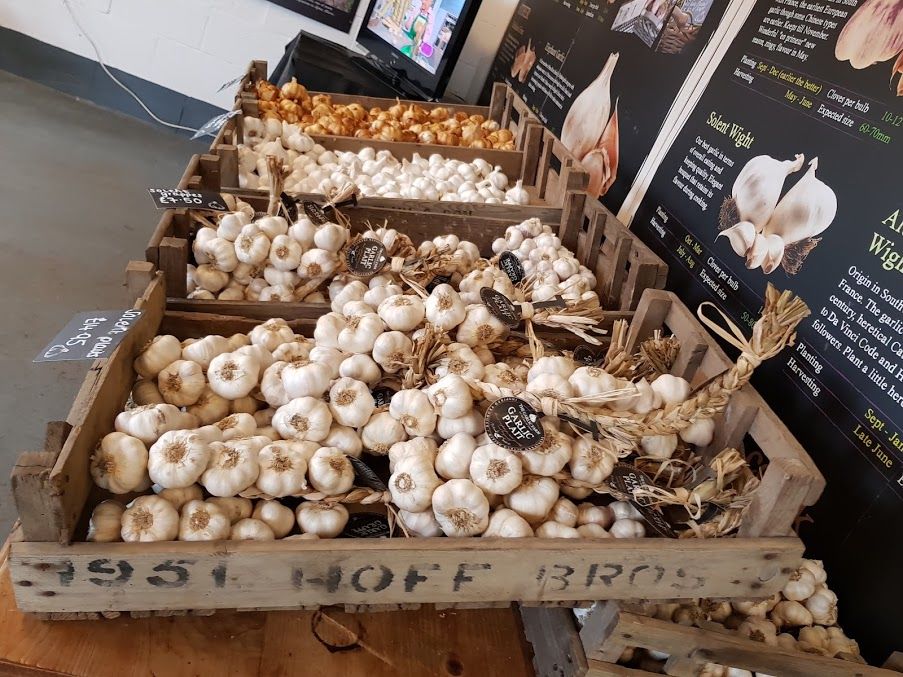 Our journey started when we boarded our ferry from Portsmouth to the Isle of Wight. It was a splendid experience witnessing the vast expanse of water and reaching the island. However, the time when we reached was a festive season of Easter and there was hardly any cabs or public transport available. The first day was fun as we explored the Amazon Zoo park. We were hosted by Mrs and Mr Martin Bradford. The house looked like a castle from outside. We were also moved by their warm hospitality.
The Amazon World Zoo is between Newport and Sandown on the Isle of Wight, England. The zoo is an extensive habitat of various exotic animals from South America, including giant anteaters, tamarins and marmosets, ocelots and parrots. If you are fond of wildlife along with greens I am sure you will love this place. After getting free from here, we landed up in Dragon Pearl restaurant which served us with delicious Chinese cuisine. Since it was the day of our travel, we were tired and could not cover much.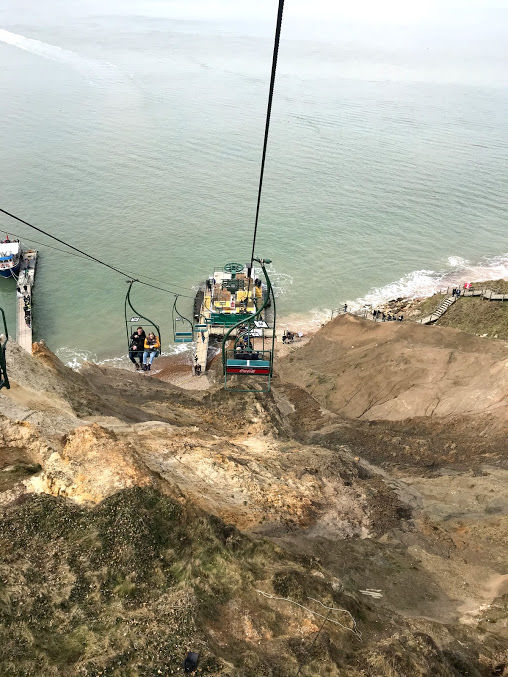 The next day that 1st April, 2018 was the day of Easter. The morning started with an amazing breakfast and we were also gifted the chocolate easter egg by Martin. Our adventure had a funny twist when were unable to find any public transport or cab because of Easter. We never knew that it would be that difficult. We then decided to rent a car. To our dismay, we didn't find any cars available. No doubt, it was a bank holiday with no one working. While walking and trying hard at the streets, we saw a wretched office space of car rental service. We requested the person to allow to rent a car but he refused. After a lot of 'Jugaad', he agreed us to drop us to Needles. However, he agreed to drop us in a tempo where in we squeezed at the front seat for travelling. In order to show him respect I had to listen to all his stories and my husband peacefully pretended to act sleepy. The driver had decided to drop us at Newport on our way back to Needles.
We had some time constraint as our driver had to visit her sister for Easter. We tried the zipping chair at Needles which made us feel as though we were travelling and flying between the clouds. The driver had given us the time grace only for two hours wherein we had to optimise our trip. The second activity which we decided to do was the fast jet boat ride. It was another extraordinary experience. Soon after that we left for another expedition. We requested the driver to drop us at steam engine railway station of Isle of Wight and from there we decided to board any vehicle and reach The legendary Garlic Farm
The Award-Winning Isle of Wight Steam Railway was quite enterprising. The sight of powerful majestic steam engines, the charm of quiet rural stations, and the friendliness of traditionally uniformed staff took us down the memory lane when we used to read that James Watt discovered a Steam Engine. After this vibrant journey, we headed towards one of the most creative places in Isle of Wight which was the Garlic Farm.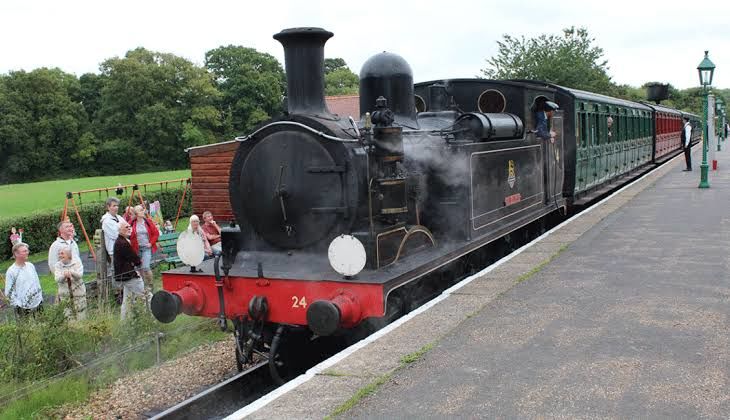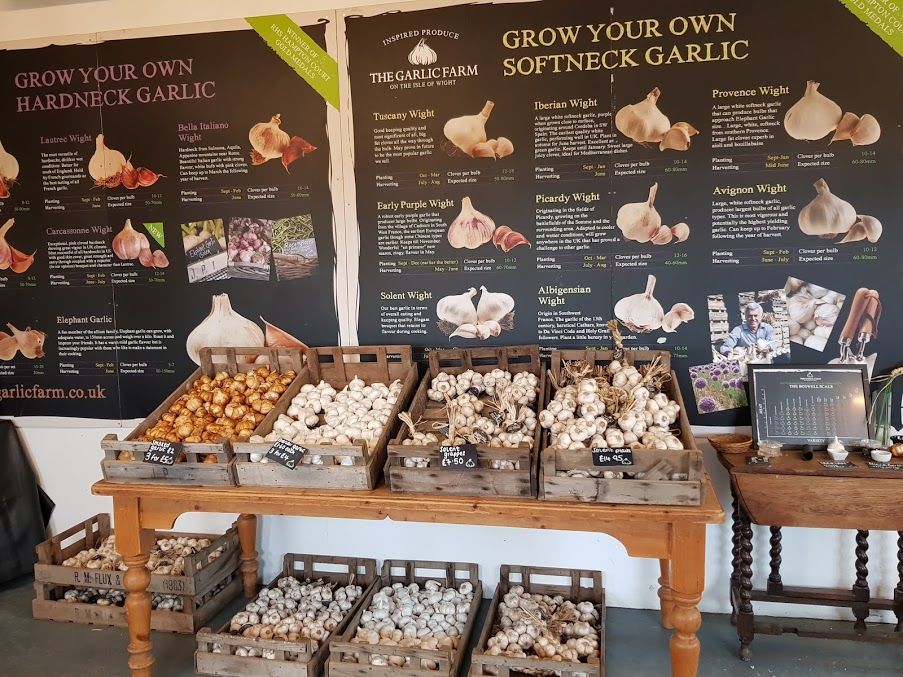 The place seemed obsessed with Garlic. All the products as well as the walls highlighted the essence of Garlic. We also purchased a garlic dip which added special essence to our food in London. I personally loved the place because it was the first international farm I had visited that too with a specified product. The farm is quite old and is over 30 years now and is UK's largest specialist garlic grower. We also saw exceptional quality garlic which is renowned for its flavour, keeping quality and beauty.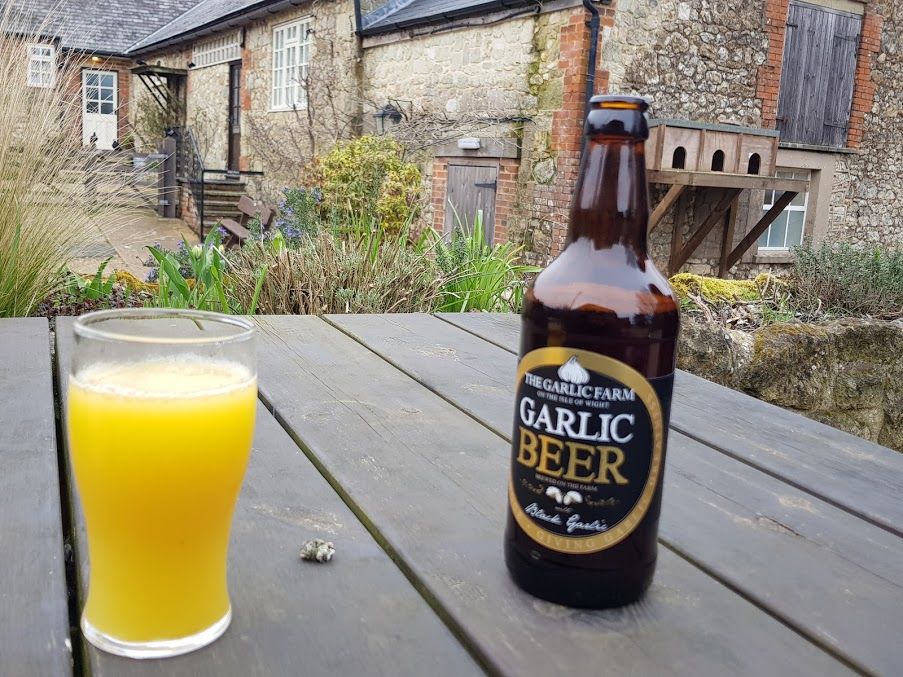 Garlic here is sold through our farm shop, farmers' markets, our website and through specialist food retailers across the UK including farm shops and delicatessens. The farm offered us free entry, free tastings, farm shop, garlic restaurant, education room, farm walks, farm animals, children's play area and access to farm land. The primary aim of this initiative to educate the visitors all about garlic, amazing flavours and a natural, rural farm experience for adults and children.Returning to our castle after a fun filled was really special. In case you want a small get away from UK, try visiting Isle of Wight during the weekend, you will feel relaxed after the complete hustle and bustle of London. We loved it and I assure that you will love it too. So what are you waiting for...Get Set GOOOOO !!!